Learn how to paint shutters and easily improve your home's curb appeal. This easy DIY tutorial will instantly make your home look more inviting.
Curb appeal updates can make such a difference and are usually simple, like painting a door, adding a fun doormat or changing out your doorbell.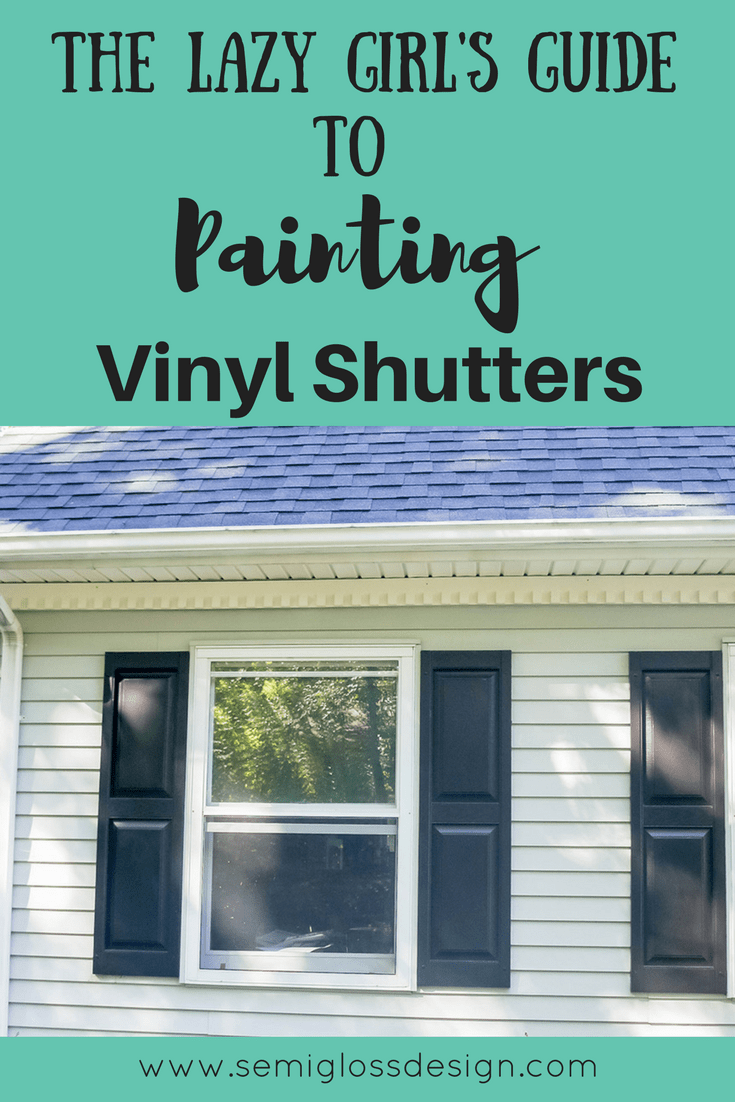 This post contains affiliate links. By purchasing an item through an affiliate link, I earn a small commission at no extra cost to you.
Do your shutters make you shudder? I know mine did. I had fantasies of ripping them off and throwing them away.
However, when I went to remove them, I learned that the siding was faded so it looked different under the shutters, so painting them was my only solution.
I originally had plans to make new shutters out of wood. But you know, life happens and I still had those crappy vinyl shutters that I hated so much.
I'm happy to announce that I made my exterior shutters look good!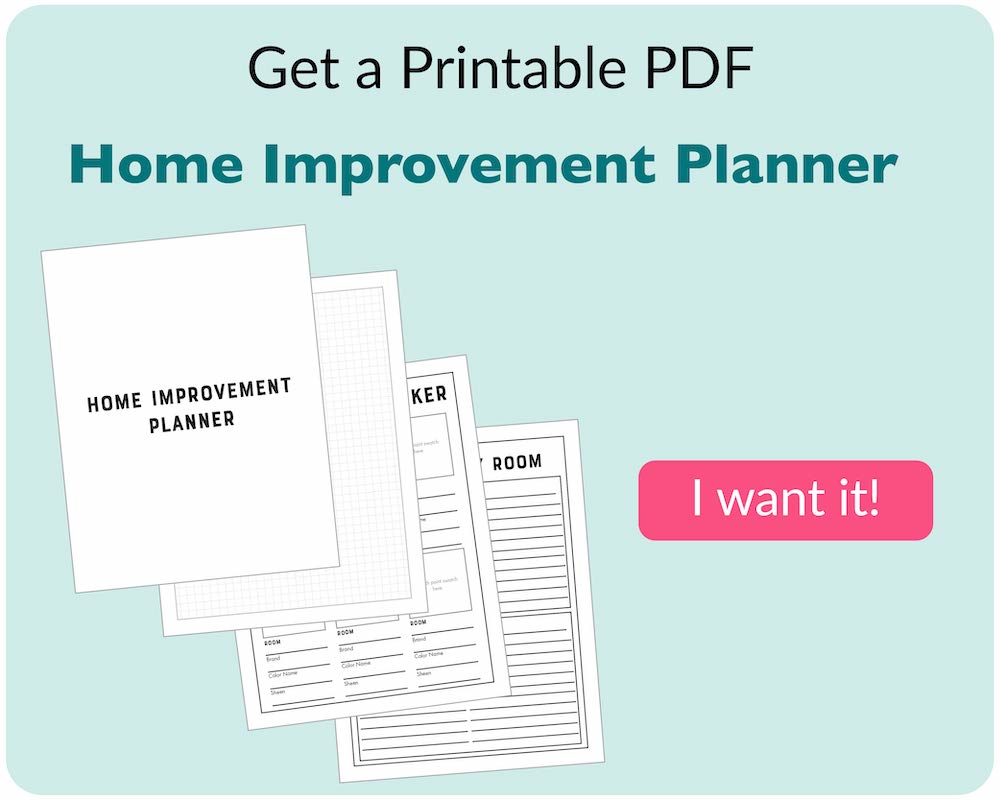 Painting Vinyl Shutters FAQ
Can you paint shutters without taking them down?
There are easy ways to do things and hard ways. I almost always prefer the easy way. Most tutorials will tell you to remove the shutters.
Did you know that it's possible to paint shutters without removing them? With DecoArt Curb Appeal paint, you can paint your vinyl shutters without the extra work!
DecoArt Curb Appeal is an exterior paint that comes in 21 colors that are formulated to withstand outdoor conditions.
Unlike latex paint, there's no peeling or fading over time.
Plus, it's so easy to find at your local Joann or Michael's store! I've even seen it at Home Depot lately!
What color to paint shutters?
You can paint your shutters any color, but keep a few things in mind.
What color is your home? You don't want the shutter color to look horrible with your house color. If in doubt, look on pinterest for inspiration. Keep your search simple, like "gray house exterior" or "brick exterior."
No matter what color your house is, black is classic, which is why I chose to paint my vinyl shutters black.
I want my front door to stand out (it's bright yellow) and the shutters to be a supporting detail. If your front door is wood, go for color. Just think about all of the other colors of your home.
How much paint do I need?
I used almost a whole bottle for 8 shutters. Lighter paint colors may require more paint, especially if you're painting over a dark color.
What kind of paint should be used on shutters?
I used this specialty outdoor paint for this project and even after several years, the shutters have not faded.
You can also use latex paint, but make sure that it's outdoor paint. Outdoor paint is formulated to not fade as much.
How to Paint Shutters
Supplies Needed
Stepladder
Painters tape (if necessary)
If you can't find the DecoArt Curb Appeal paint anymore, latex paint works fine. Just make sure that you get paint that is for exterior use, to prevent it from fading.
Note: Take extra caution while working on your shutters. I had several wasps fly out from under my shutters.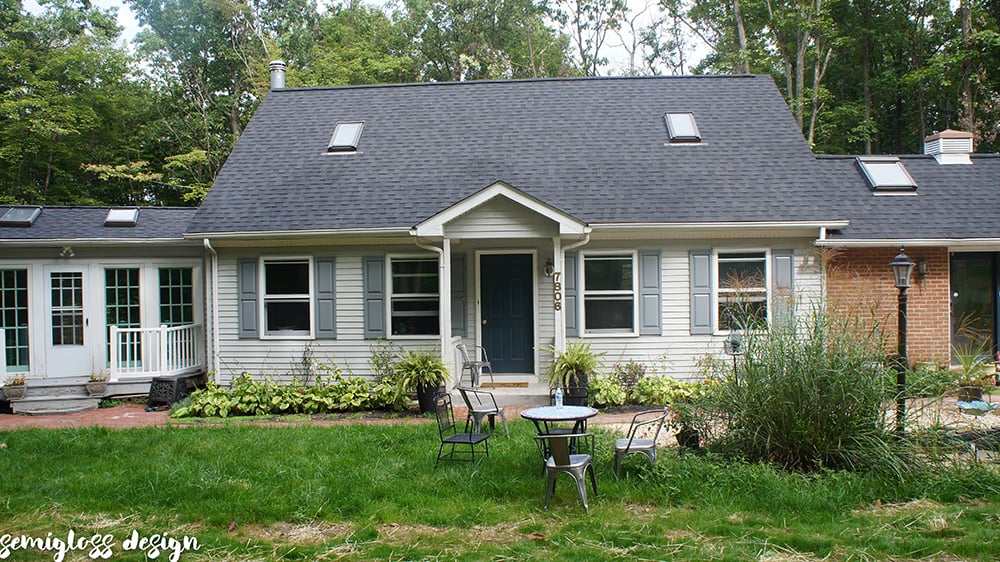 Clean Your Shutters
Start by cleaning off your vinyl shutters. I used a broom to remove cobwebs and dirt, followed by wiping them down with a rag.
How to Paint Shutters with a Brush
Then I painted the recessed parts of the vinyl shutter (just like a door.) Pouring the paint into a handy pail makes it easy to paint. I painted the lower portions before going back with a stepladder for the upper portions.
Then I painted the raised panels in the center of the shutters, before continuing onto the outer rails.
As I said, I did not remove the shutters or tape them off. This is why an angled brush is so handy. I was able to cut in and get those edges without touching the siding.
Use painters tape if you feel less confident about your cutting in skills. Otherwise, just paint slowly and let the angled brush do the work.
(If you accidentally get paint on the siding or trim, wipe it away. If you see it after it dries, it can be removed with rubbing alcohol!)
Paint a Second Coat of Paint
Although the coverage on this paint was amazing, a 2nd coat was needed. From far away, it looked amazing. But I gave it another coat anyways.
DecoArt Curb Appeal dries to a hard, glossy finish that looks amazing. My shutters looked old and cheap before, but with a new paint job, they look way less plastic. I love the black so much. It gives my house a classic, updated look.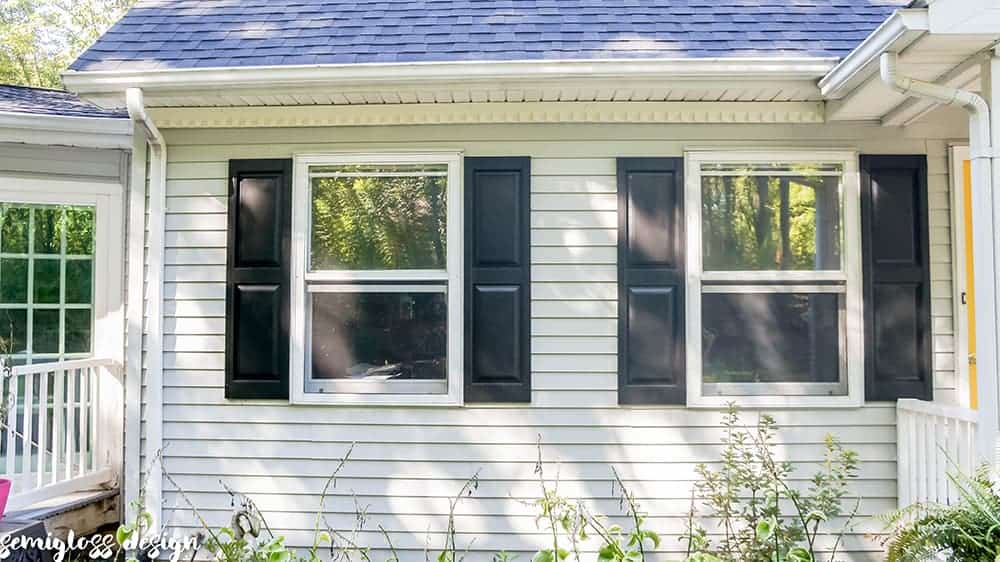 This is the kind of project that made me wonder why it had taken me so long. The amount of work compared to the payoff in curb appeal made this project very worth it.
Painting the shutters and the door instantly updated my home. I can't stop smiling when I look at the changes!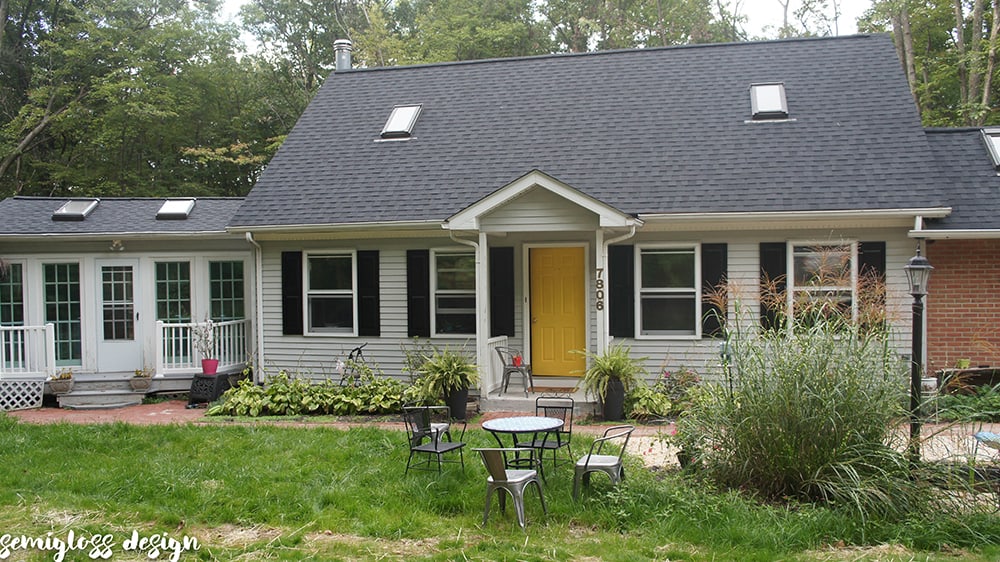 I am so in love with these black shutters!!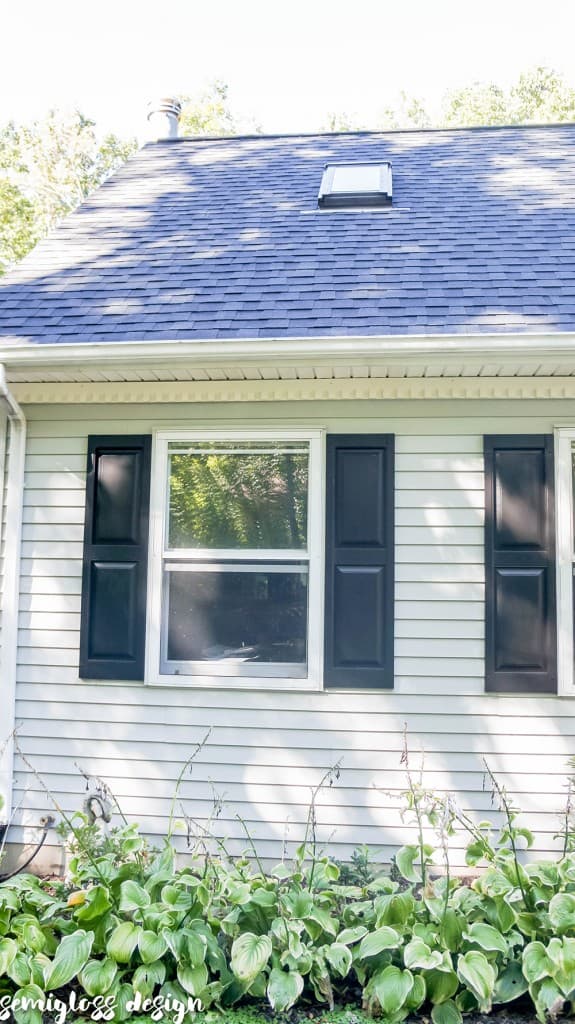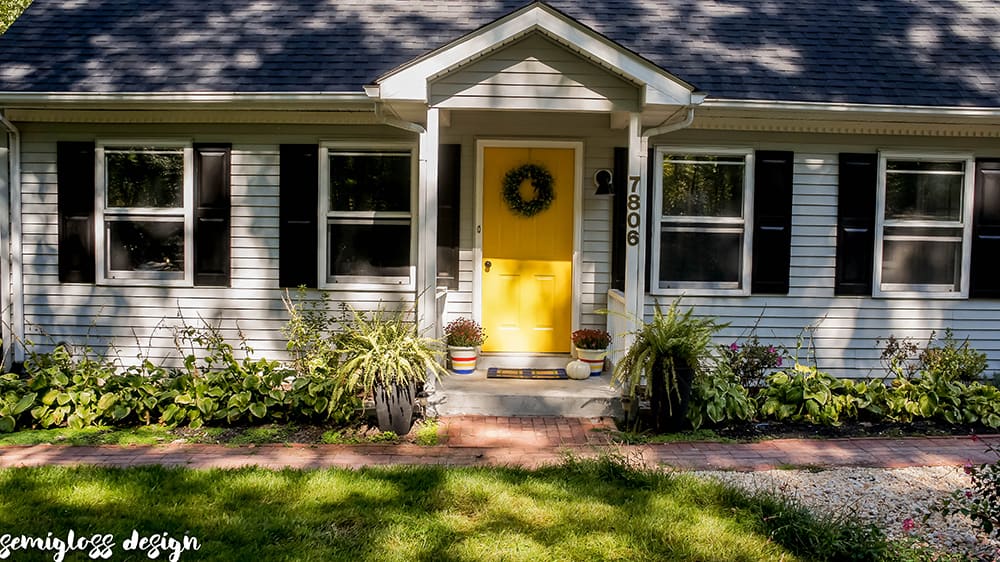 How have these painted shutters held up?
Added July 2018
I painted my shutters about 9 months ago and they still look great. There are no chips, no scratches and no fading. I live in Maryland, so they have survived freezing temps, snow, crazy, endless rain storms, and high summer temps.
July 2019
They still look great! I'm so glad I took the time to paint them! It has been worth the effort!
March 2021
They still look great! Even after a crazy winter and a super hot summer last year.
Other Posts You Might Like: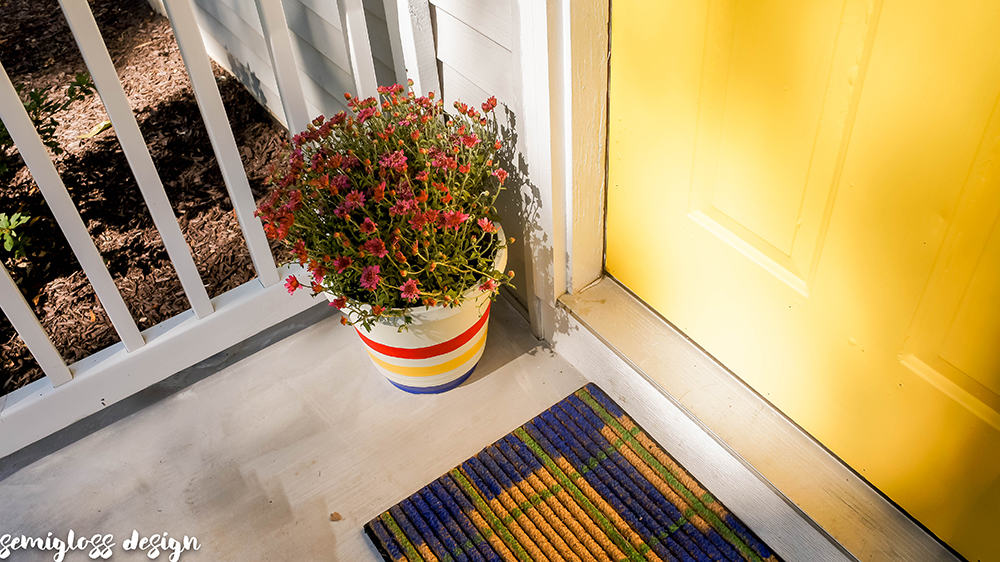 Pin for Later!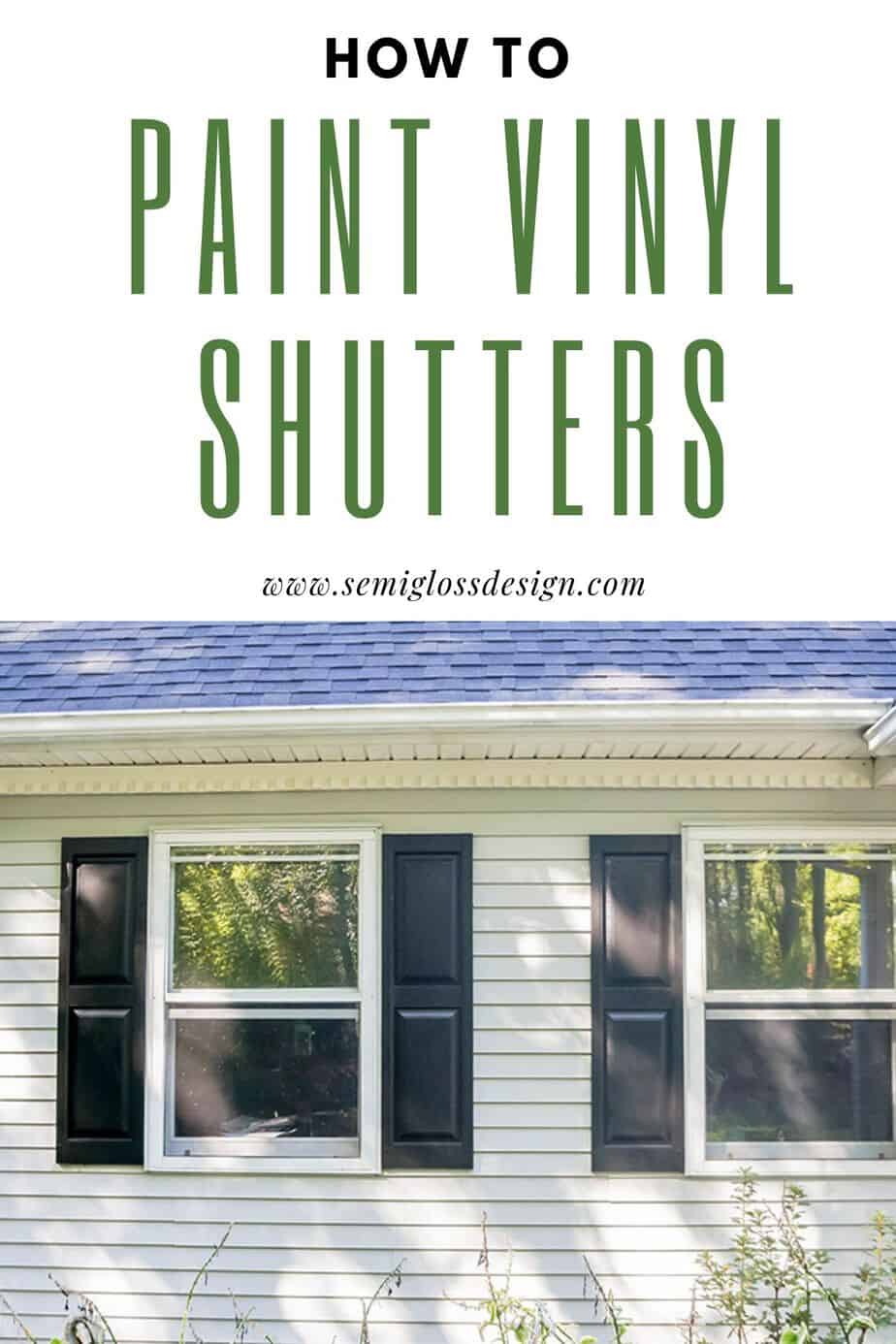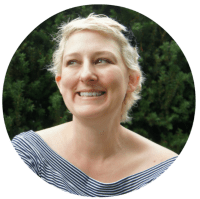 Emy is a vintage obsessed mama of 2 DIYer who loves sharing affordable solutions for common home problems. You don't need a giant budget to create a lovely home. Read more…