What to Consider When Buying a New Front Door
After living in our home for over 3 years, we recently bought a new front door. The new door has been such a nice change. Today, I thought I would share some of the considerations I thought about when buying a new front door.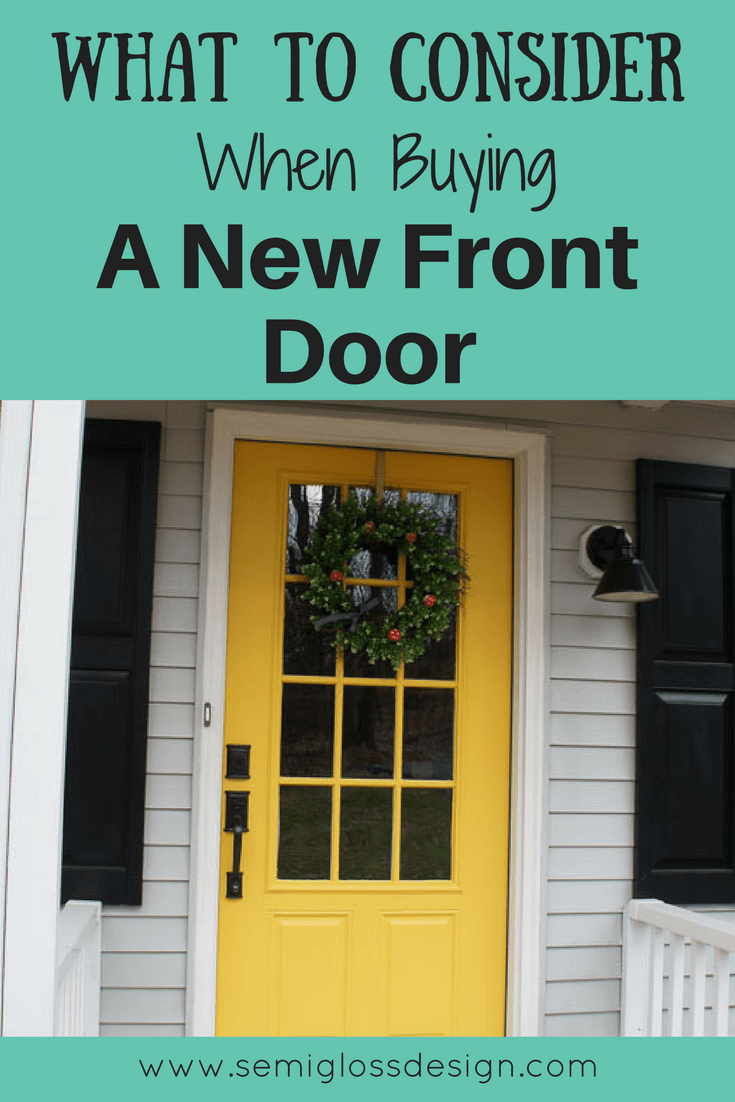 This post contains affiliate links. By purchasing an item through an affiliate link, I earn a small commission at no extra cost to you.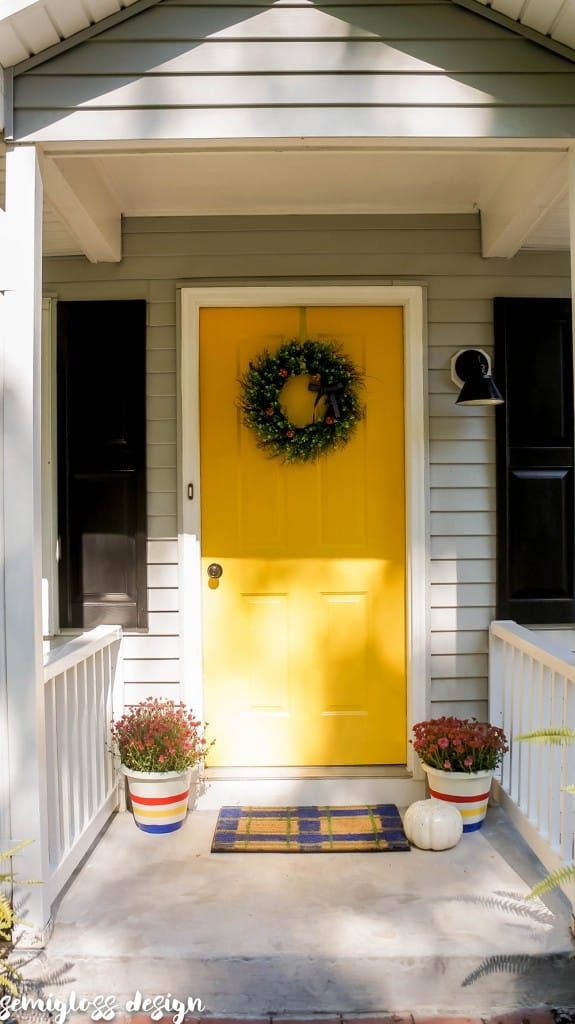 New Front Door Considerations
Privacy
We live in a secluded location so privacy wasn't really an issue. If you live on a busy street, you might want frosted glass or high windows. Or no window at all.
My one hesitation was that sometimes I have to hide from door to door salesmen. We really only have 1 that comes through and I think they have given up on us. *knocks on wood*
And yes, I'm the weird person who would rather hide and pretend to not be home than say no.
Light
The whole reason that I wanted a new front door was to bring in more light. We live in the forest, so every bit of light helps. I'm happy to say that this door adds plenty more light. My dog is also super happy with the door. She can monitor what's going on outside from her favorite perch on the staircase. And the extra sunshine that the window provides really appeals to her inner kitty tendencies of laying in sun spots.
Looks
I wanted a farmhouse looking door. Our home isn't a farmhouse, but we live in a farmhouse environment. Most of our neighbors have farms and we could have farm animals if we wanted. But, I really love the look of a modern country farmhouse, even though we live in a Cade Cod. Luckily, Cape Cods work well with a farmhouse look.
I also took our house style into account. I would love a modern door, but it just wouldn't look right on this house. Just like a very ornate door would look silly. You can combine styles a little, but extremes will never look right.
Price
It had to be priced right. The in-stock doors with windows would have worked fine with decent knobs, but I had my heart set on a 3/4 light door. That means that 3/4 of the door is window. Like I said, the more light, the better.
Basically, I wanted a very inexpensive door. I knew that I might be sacrificing some energy efficiency, but I took the chance anyways. So far, the door is great. If anything, the window provides more warmth. I can touch the door and it's not freezing to the touch, unlike the door in my kitchen.
Our Door Choice:
We bought the Jeld-Wen 12 Light Door.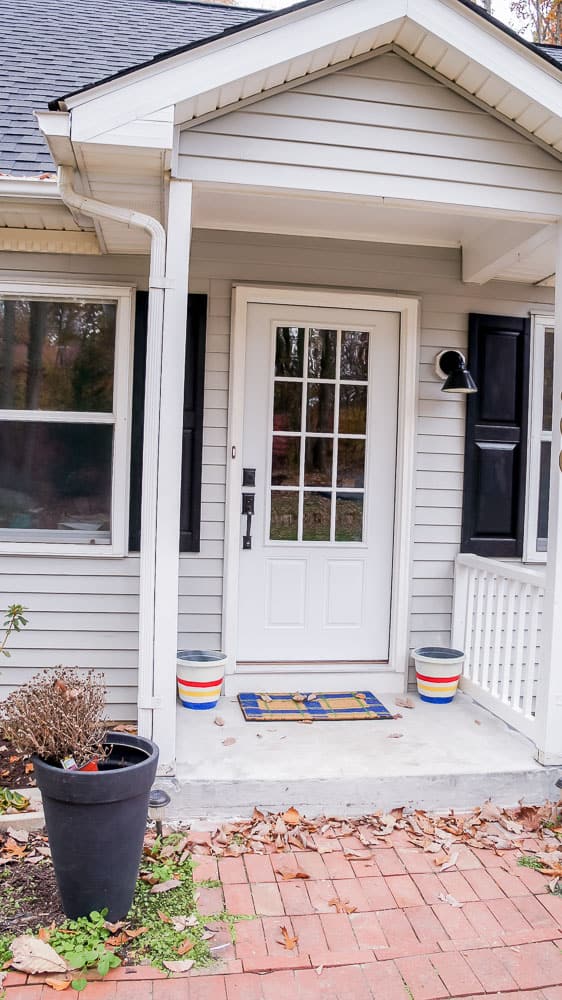 Buying the New Front Door
We wanted the door installed, so I went to the store and talked to them about getting it installed. The door I wanted was online only, but they agreed to install it. They came out and measured the door. I paid for installation and went home to order it online using the measurements from the installer. The door was shipped to the store to be picked up by the installers. Our particular door took about a month to arrive. Once it arrived, I went and made sure that everyone knew that it was there and supposed to be installed.
Installation
It was installed a few days later. They came and removed the old door, as well as the molding. It was freezing that day! Luckily, it just took a few hours to be installed. The installers replaced the molding, even caulking it back in place.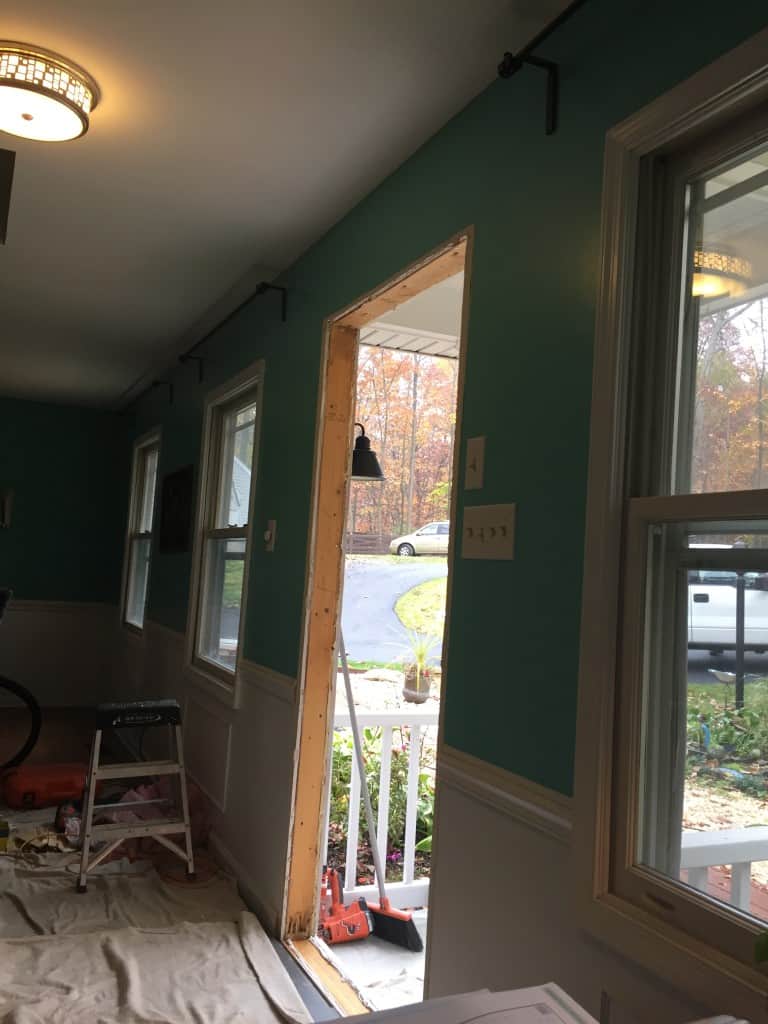 When my kids and husband came home that day, they didn't notice the new door. They were so used to the yellow one, which really stood out. But they eventually noticed how lovely the light is that came through the door. We all love how the door acts as a 5th window across the front of the house. They line up almost perfectly and are such similar sizes that it seems like the house was planned with this door in mind. Such a happy accident.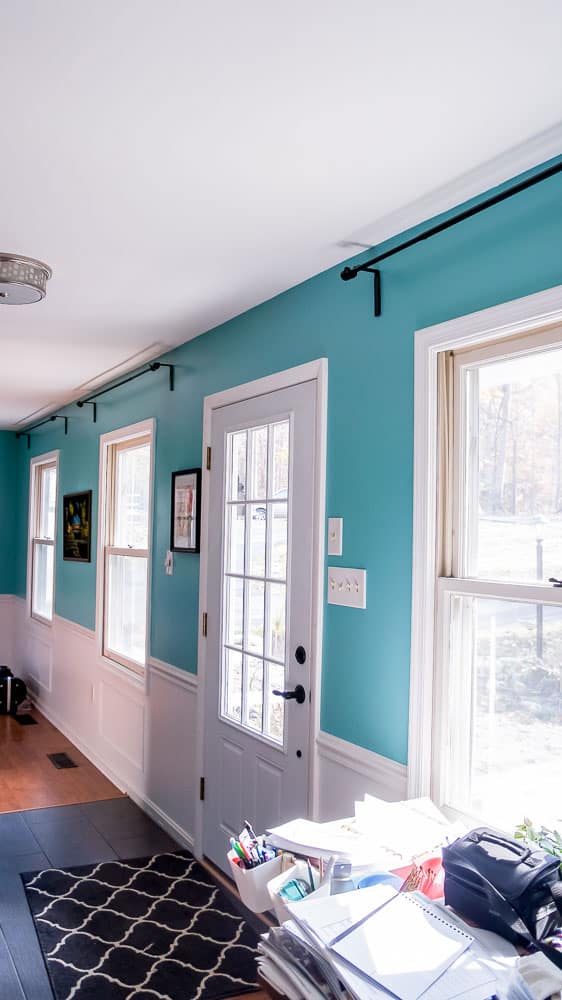 We are DIYer's like crazy, but we were concerned about getting the door right, so we paid to have it installed. They had it installed way faster than we could do it. And now the door event shuts properly.
For reference, our door cost about $350 to get installed in our area (Maryland.)
Painting the New Front Door
We recently had a spell of warm weather, so I wasted no time in painting the new door yellow. I used my trusty DecoArt Curb Appeal paint, just like the old door. We had really missed the happy yellow door. While the doorknob was off, I painted the inside as well. It only took a few hours. The yellow covered so nicely over the white door in just 2 coats.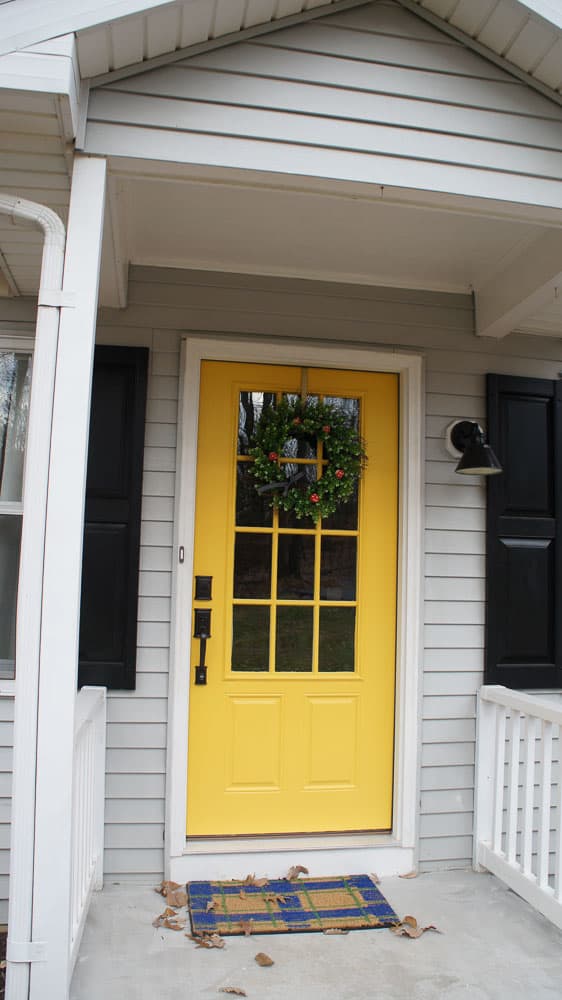 Door | Door Handleset | Light | Doormat Tutorial | Paint | Paint Door Tutorial
I'm so happy with the new door. The extra bit of sunshine that comes in makes us so happy! Doesn't it look amazing painted yellow?
Pin for Later!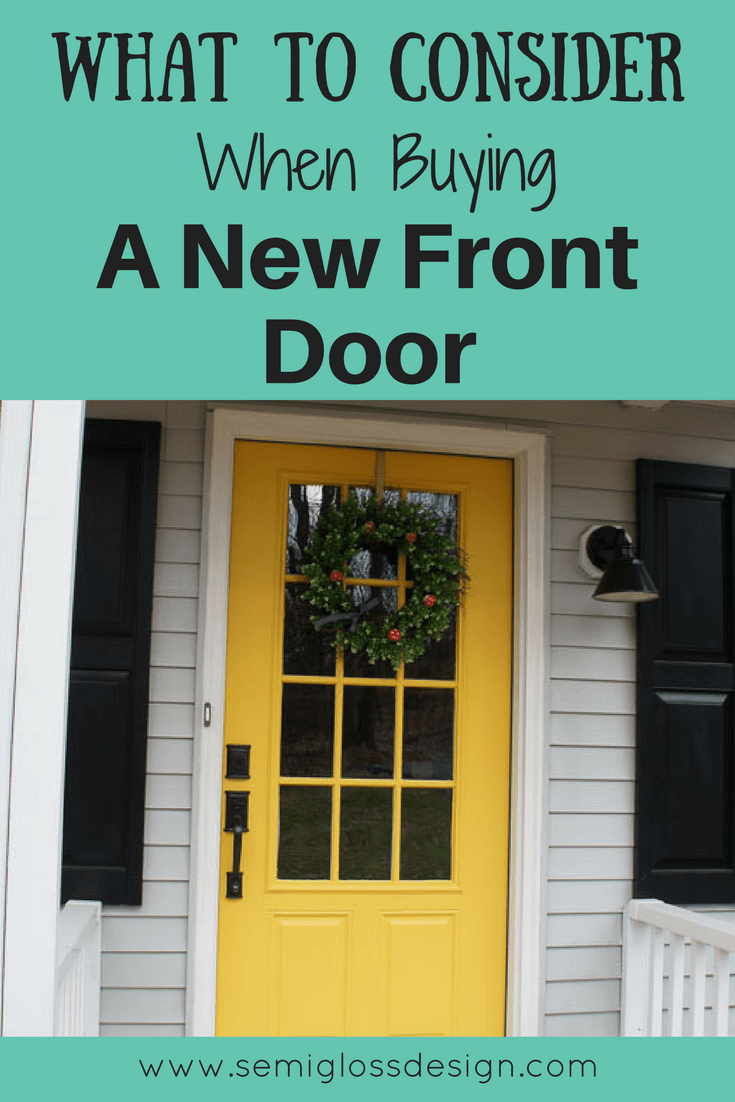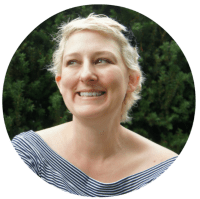 Emy is a vintage obsessed mama of 2 DIYer who loves sharing affordable solutions for common home problems. You don't need a giant budget to create a lovely home. Read more…