DIY Key Holder from Cutting Board
Learn how to make a DIY key holder from an upcycled cutting board.  
One of the worst areas in our house is the entryway. Besides being the room where everything gets thrown, it doesn't function well as an entryway. I'm working on improving it bit by bit. Making a DIY key holder is one of the easier projects, so far. No more searching for keys!
You might also be interested in reading more about a modern entryway makeover.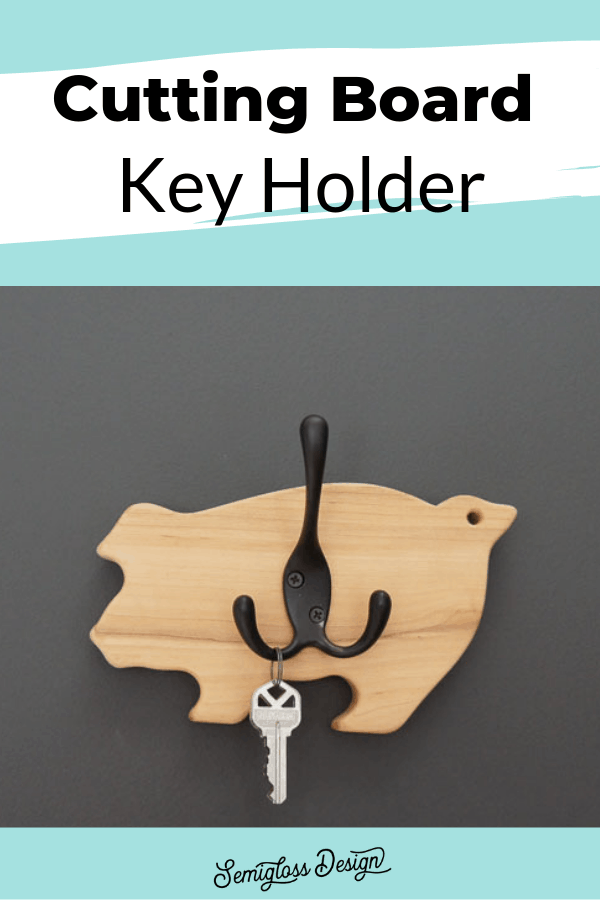 Cutting Board Before
Cutting boards can be found at thrift stores for just a few dollars. I seem to have a knack for finding ones shaped like pigs (this is my 3rd one!) He's adorable, but also way too small to actually work as a cutting board. So I turned him into a key holder using a hook that I already had.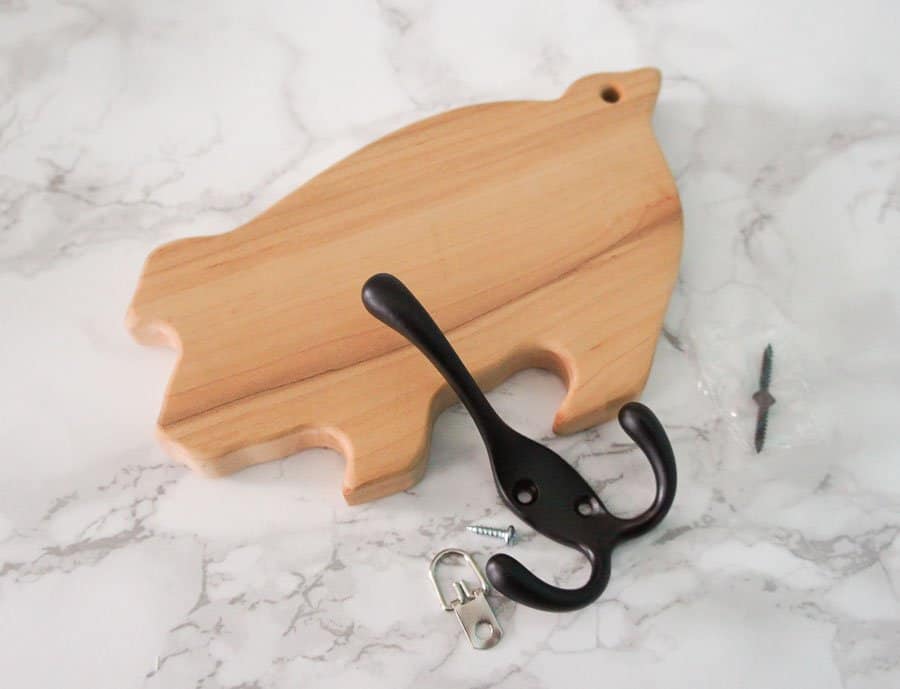 This might be the easiest DIY project that I've ever done!
DIY Key Holder from Cutting Board
Supplies Needed
This post contains affiliate links. By purchasing an item through an affiliate link, I earn a small commission at no extra cost to you.
Measure your cutting board to find the center and mark a spot on the back.
Drill a pilot hole for your D-ring on the back of your cutting board. I don't always drill pilot holes, but it was necessary because the wood was so hard. 
Place the D-ring onto the cutting board and attach it with a screw.
Flip the cutting board over and find the center. Make a mark. 
Place the hook in place and mark where the holes are. 
Drill a pilot hole for each hook. 
Attach the hook with the screws. 
Hang your DIY key holder and enjoy.
This little piggy went all the way home!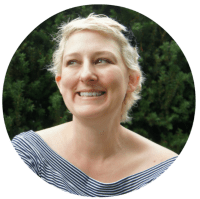 Emy is a vintage obsessed mama of 2 DIYer who loves sharing affordable solutions for common home problems. You don't need a giant budget to create a lovely home. Read more…