DIY Retro Barware: Using Vinyl on Wine Glasses
Make your own retro barware using vinyl on wine glasses. I've also used HTV on wine glasses, but this process was a lot easier.
Have you ever gotten into a creative rut and you just want to make something quick? That's how I've been feeling lately.
My to do list gets larger by the moment, but the need to create feels stronger. Luckily, these wine glasses took just minutes to make.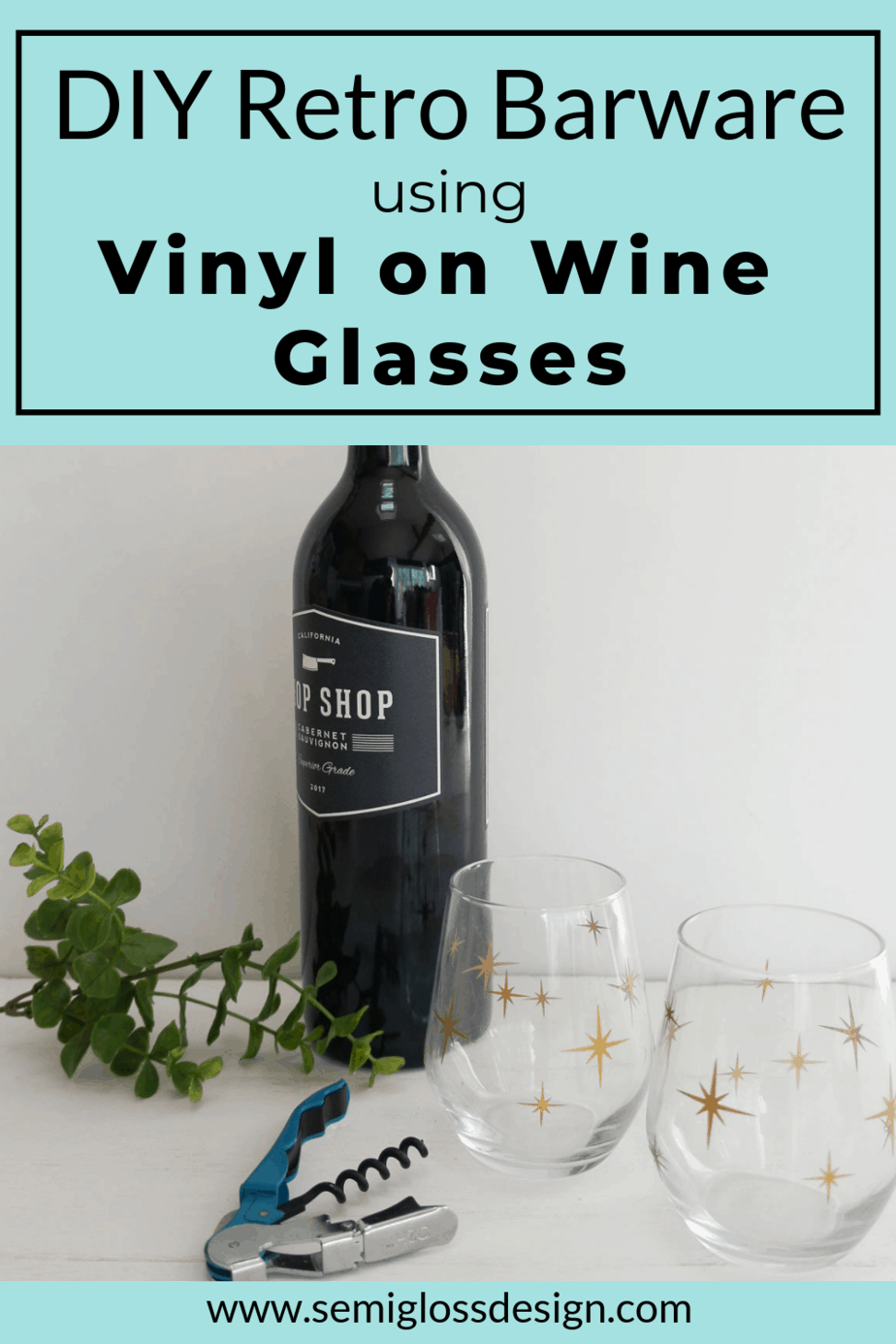 I'm always drawn to retro barware, but I know that we tend to break stuff on the reg. So it makes me nervous to invest in a precious set of vintage glasses.
Besides, we're wine drinkers and I'm not sure that cool wine glasses even exist.
Tips for Using Vinyl on Wine Glasses
We love stemless glasses (because we're clumsy), but this would also work on stemware. Just make sure the glass has a smooth surface.
Vinyl designs for wine glasses work best when they're small since the vinyl has to be able to sit on a curved surface. The starbursts worked perfectly for that.
Simple designs also work better for curved surfaces.
If your heart is set on a complicated, larger design, you can clip it and fold it over in inconspicuous spots and then smooth it well.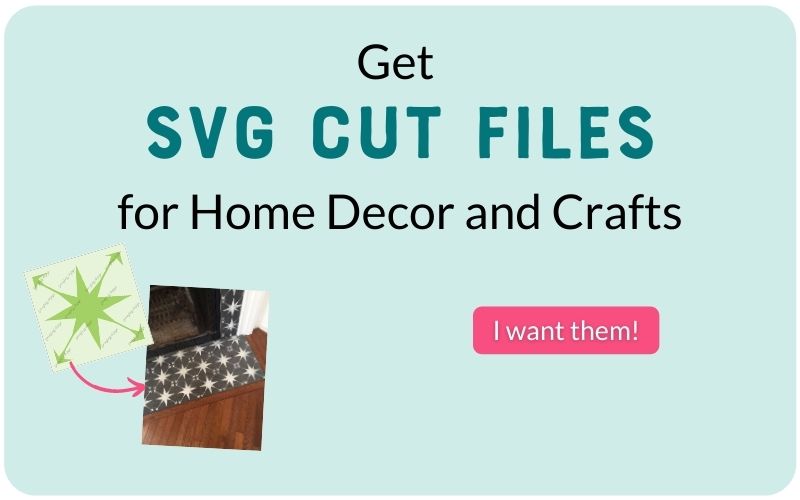 Using Vinyl on Wine Glasses to Make Retro Barware
Supplies Needed
This post contains affiliate links. By purchasing an item through an affiliate link, I earn a small commission at no extra cost to you.
Vinyl (use permanent vinyl for best results)
Rubbing alcohol
Clean your glasses well with rubbing alcohol. This removes any oils from your hands that prevent the vinyl from sticking,
Resize your cut files in Silhouette. I made mine about 1 1/2″ and 3/4″ high. Each glass used 4 larger starbursts and 8 smaller ones.
Send your design to cut on the Silhouette. For full instructions on how to use the Silhouette, click here.
For tiny designs, it's easier to weed as you go. Due to the simplicity of the design, I also skipped using transfer paper. You can use it if you have a precise layout in mind, but I wanted mine to feel organically spaced.

I started with the larger starbursts and spaced them evenly around the middle of the glass. Just peel them off and stick them on.

Rub them well to make sure they stick.
Then I added the smaller starbursts between the larger ones,
My wine subscription just came in the mail, so I'm excited to use my new glasses!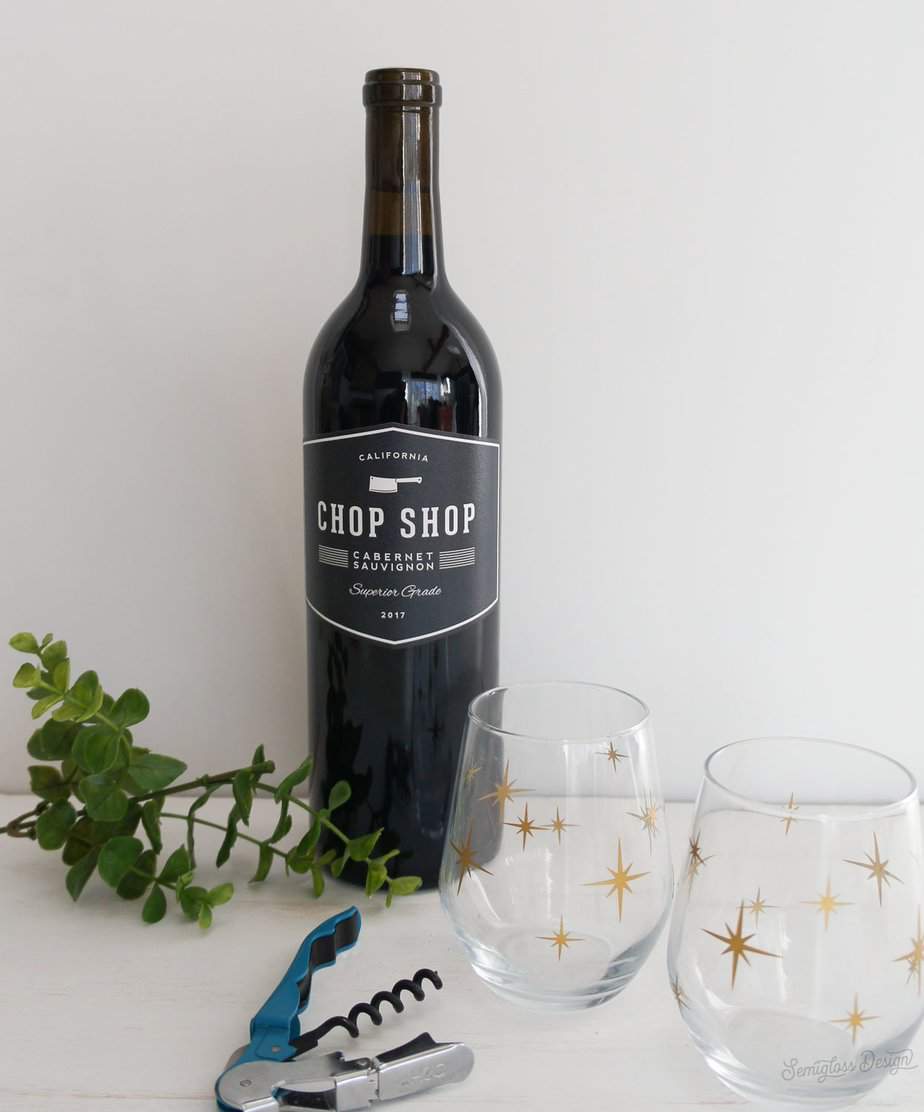 The starburst cut file is one of my favorites. I've used it to stencil a table and even decorate a planner cover.
Don't you love easy crafts?
If you liked this post, you might want to know how to make a coordinating drink pitcher!
Care of Vinyl on Wine Glasses
Don't soak in water. The decals might come off.
Don't microwave.
Gently hand wash for best results.
What if you don't own a cutting machine?
You can ask your crafty friends if they happen to own a Cricut or a Silhouette.
Simple designs can be cut from vinyl using an x-acto knife or sharp manicure scissors. I love manicure scissors for tiny cuts because they're smaller than normal scissors, so it's easier to get precise cuts.
You might also like:
Pin for Later!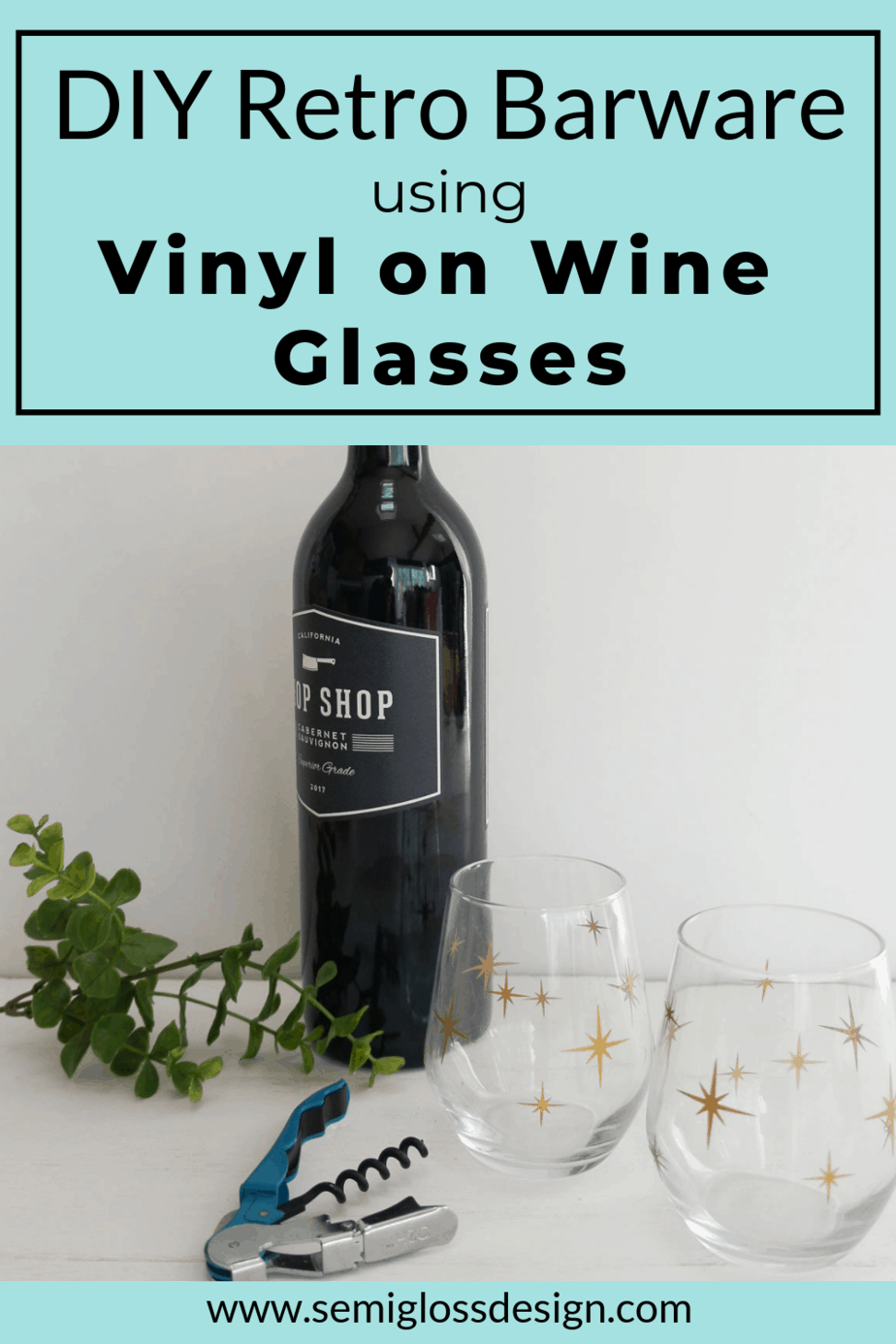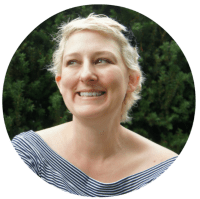 Emy is a vintage obsessed mama of 2 DIYer who loves sharing affordable solutions for common home problems. You don't need a giant budget to create a lovely home. Read more…