The Best Way to Restore Wood Furniture Without Stripping
Learn how to restore wood furniture without stripping or sanding it to raw wood!
You might also be interested in this post on refinishing furniture.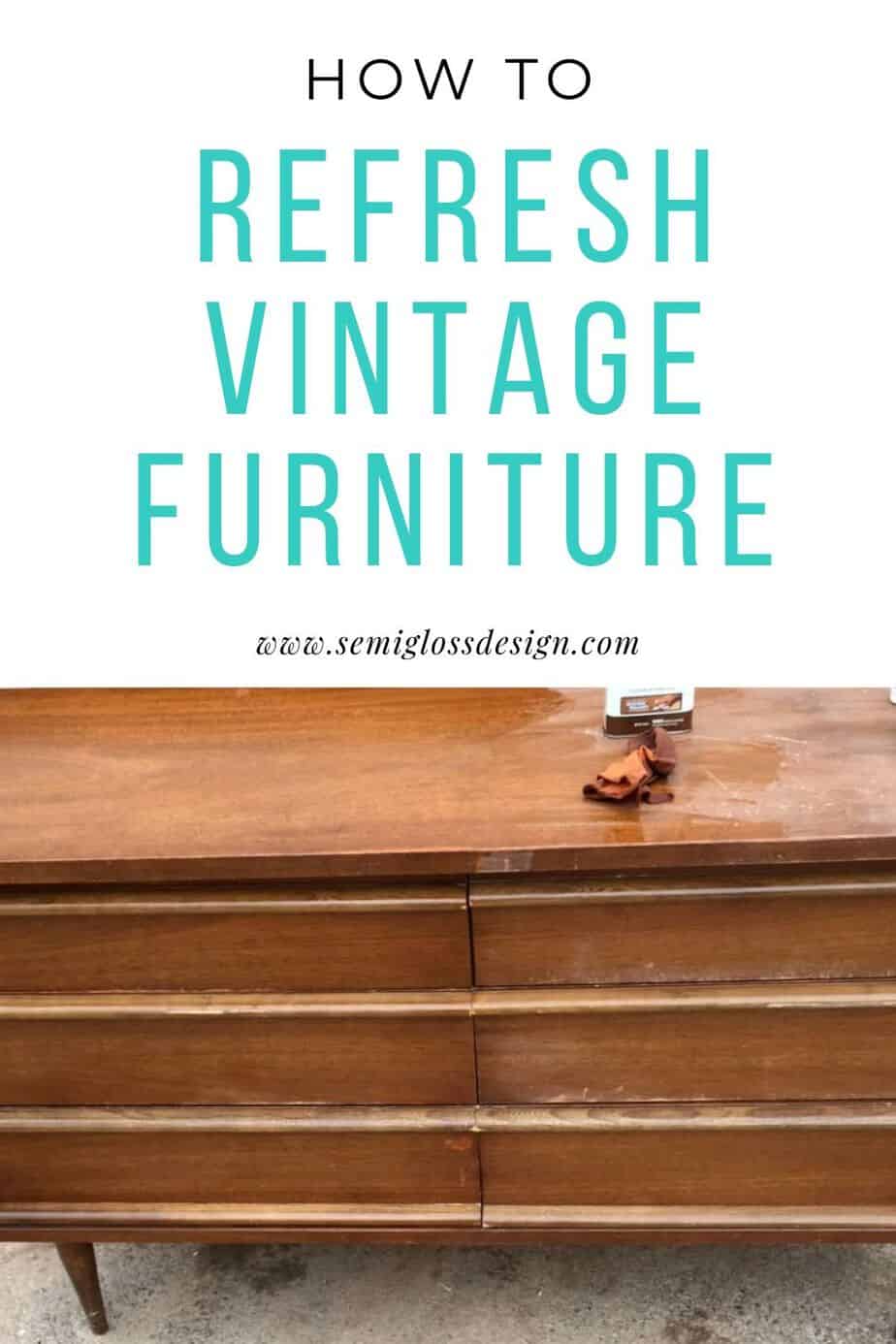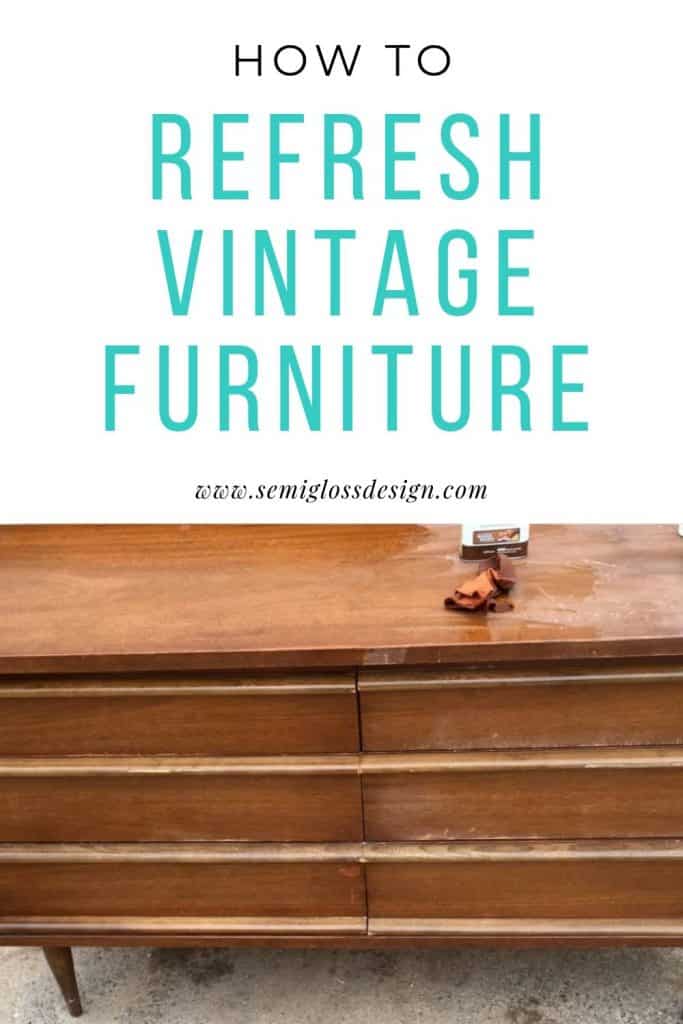 This post contains affiliate links for your shopping convenience. By purchasing an item, I earn a small commission at no cost to you.
Recently, I worked on a vintage furniture set that I recently scored on craigslist. It's a mid-century modern dresser and nightstand set by Bassett.
The set was well-loved by a family who told me it was one of the first things that they bought when they came to the United States in the 1950s.
I hope to have to for just as long.
I love buying vintage dressers because they are so well made! However, the finish usually needs some work.
I knew that I didn't want to paint it and cover the pretty wood. Luckily, refreshing vintage furniture is pretty easy.
By the way, this is the same method I use to refresh my walnut table top and wood countertop.
How to Restore Wood Furniture without Stripping
Supplies Needed:
Danish oil typically has a tiny bit of stain in it.
I also like to use Hemp oil, which does not have a stain in it. Both do a great job of rejuvenating old furniture.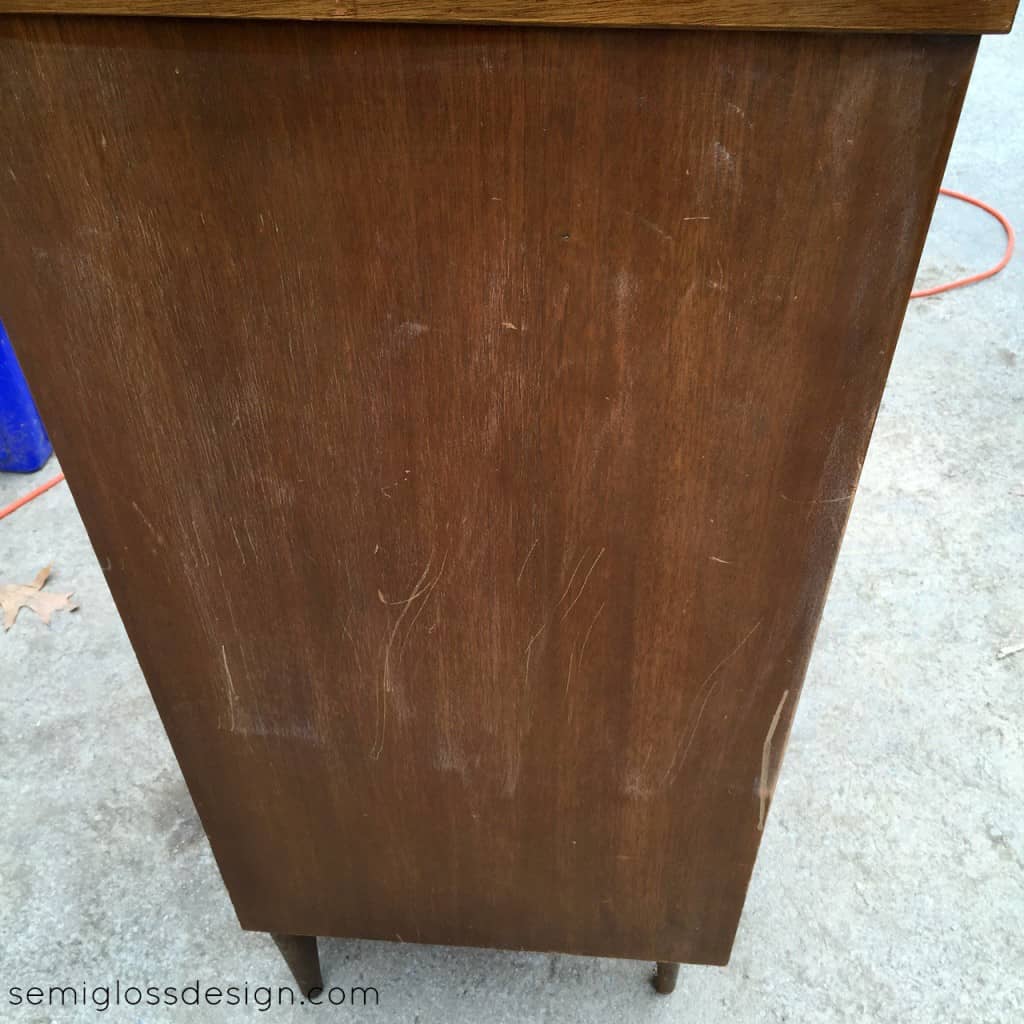 This dresser had scratches all over it. This is a BEFORE picture of the side of the tallboy dresser.
Lightly sand all of the scratches using a fine grit sandpaper. You're not trying to remove the finish, just smooth the scratches. 
Use tackcloth to clean the dust from the wood and apply a coat of Danish Oil.
Let it sit for about 10 minutes to absorb into the wood. 
Wipe away the excess oil.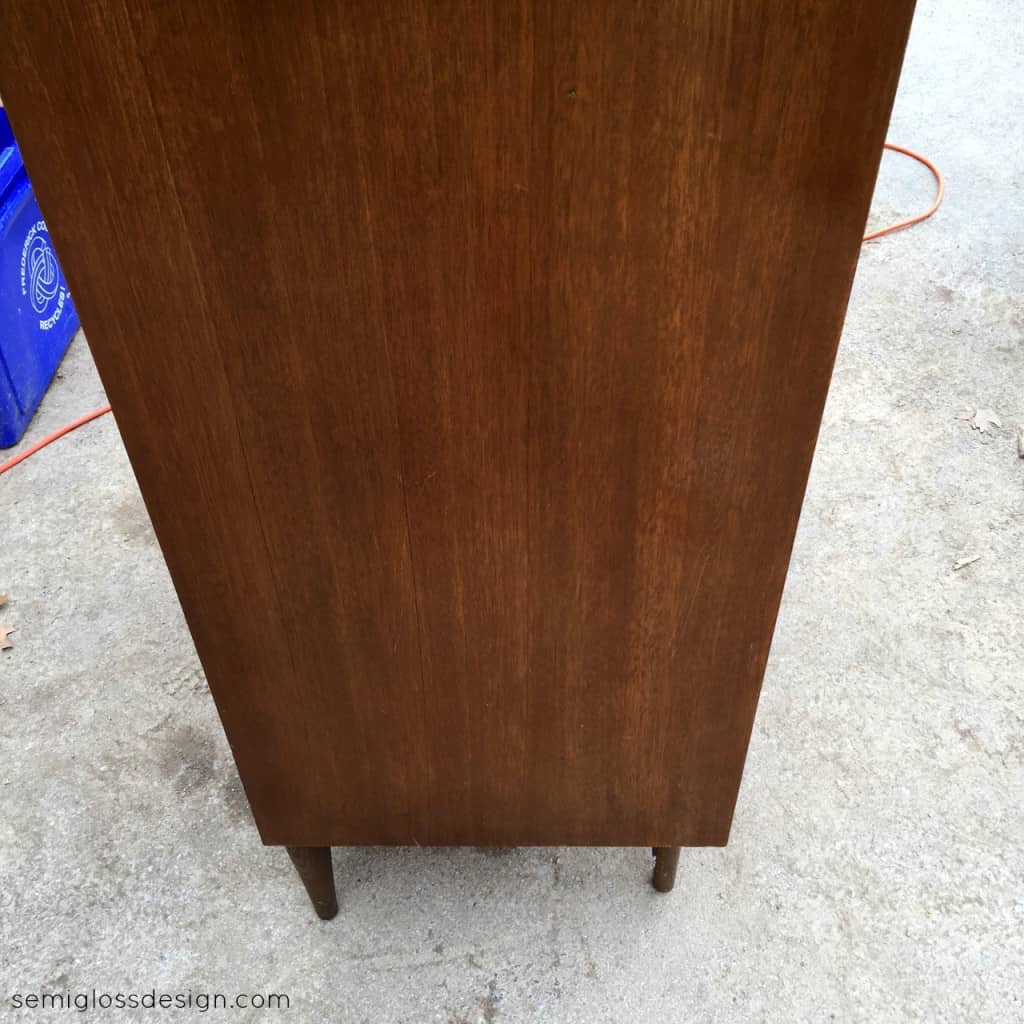 Danish oil is also great for refreshing dry wood. It does such a great job of disguising scratches in wood.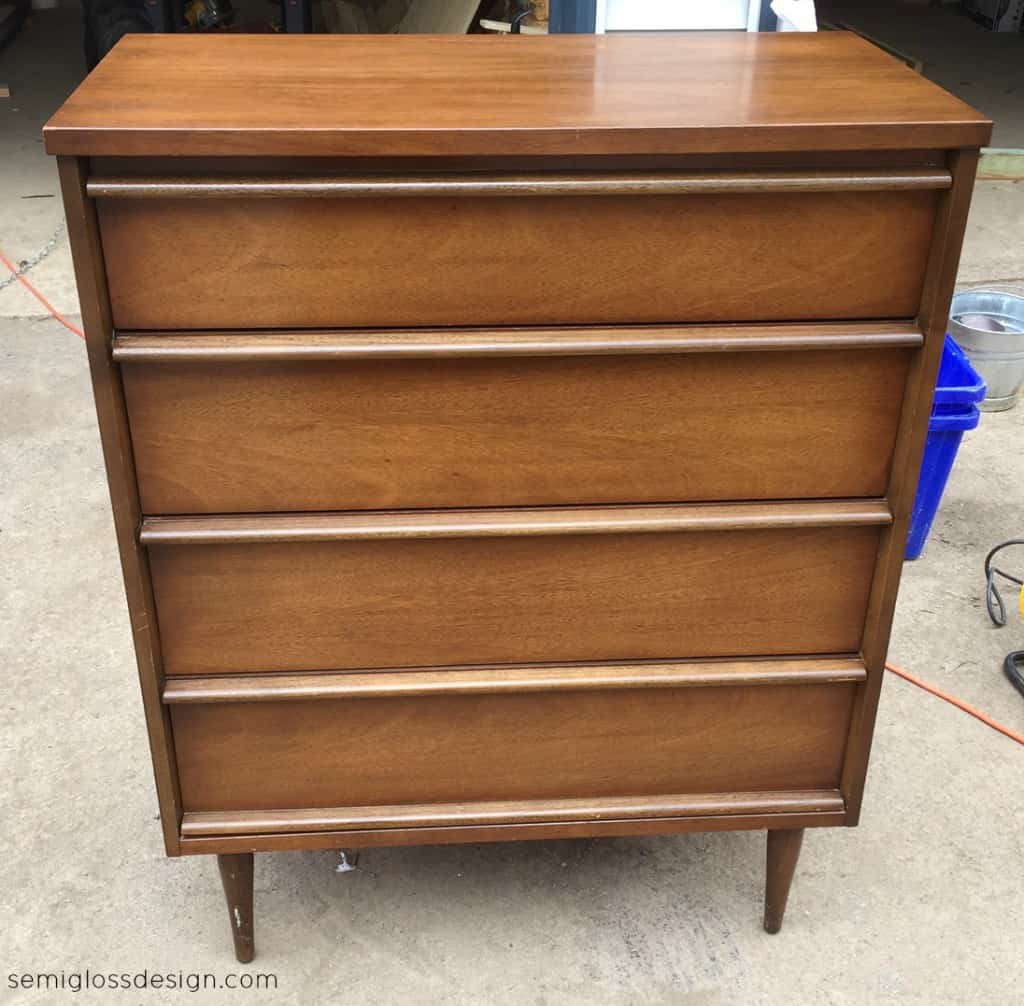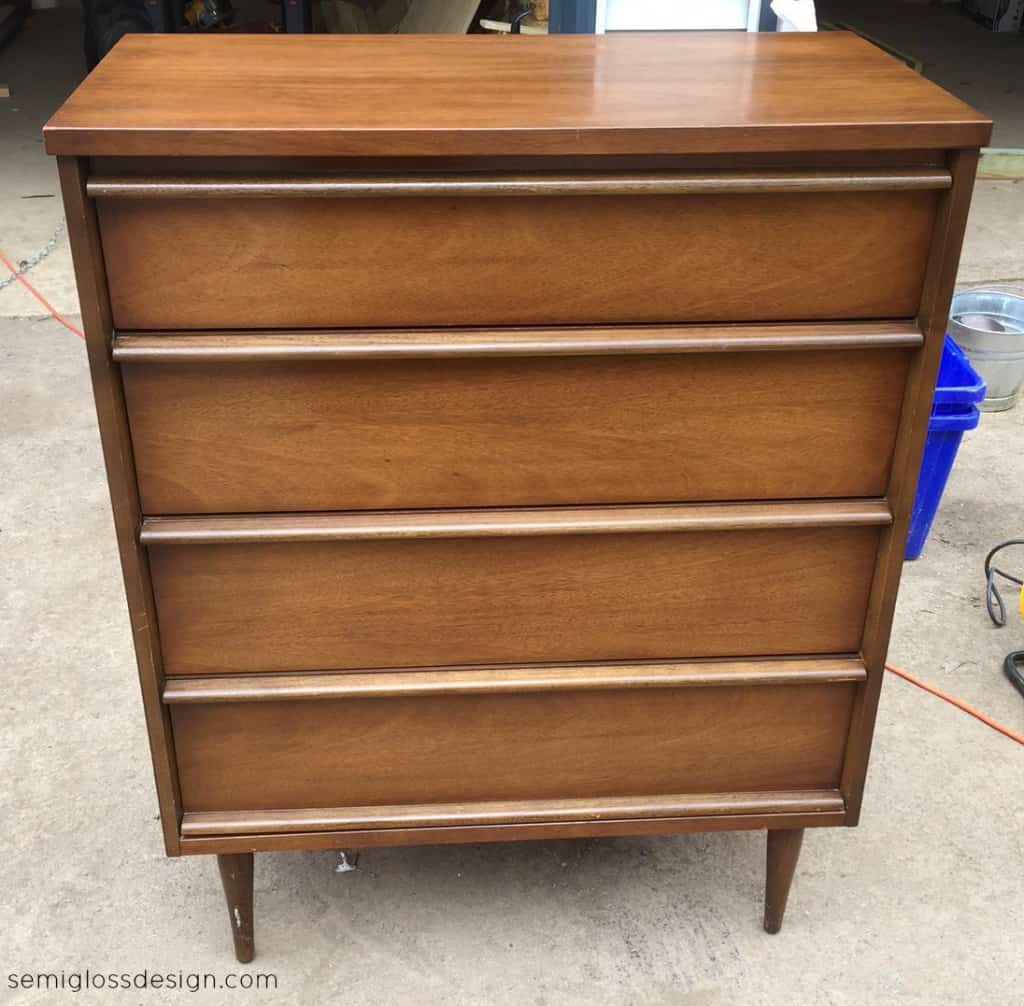 Wax the Vintage Furniture
To protect the vintage furniture, I like to wax it.
I use Howard Feed N Wax because it smells great and protects the wood from further damage.
Apply a thin coat of Howard Feed N Wax.
Let sit for about 15 minutes.
Buff away the excess wax. (For raw wood, I usually apply 2 coats.)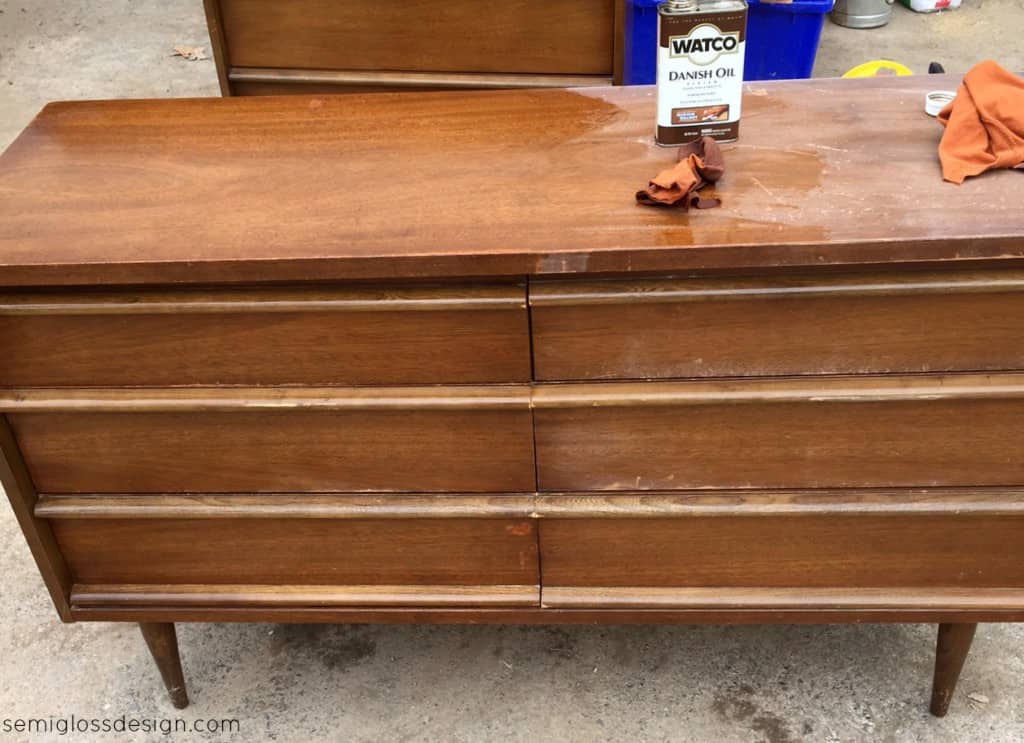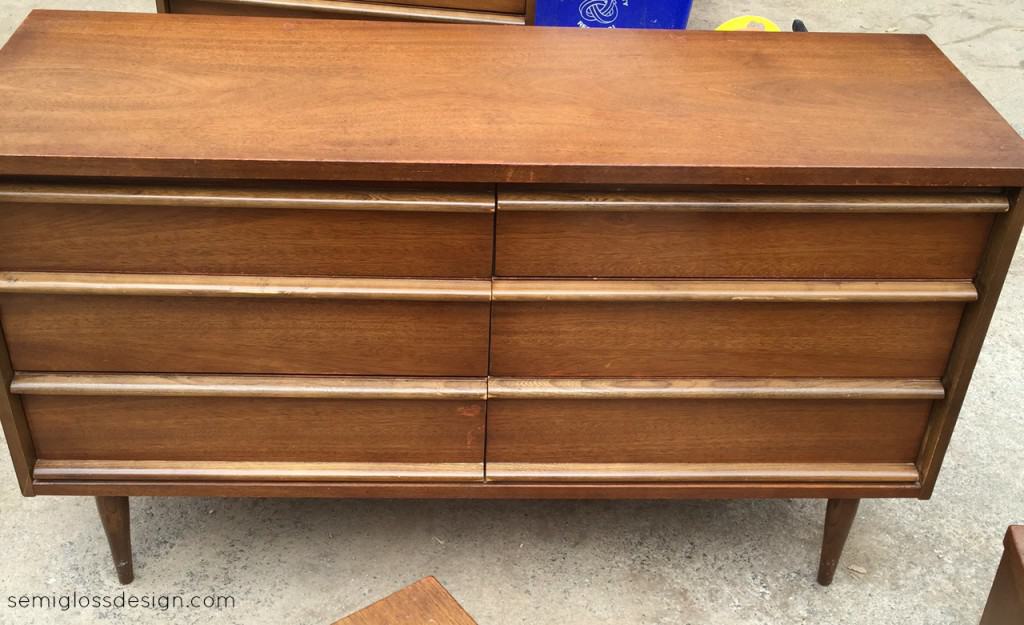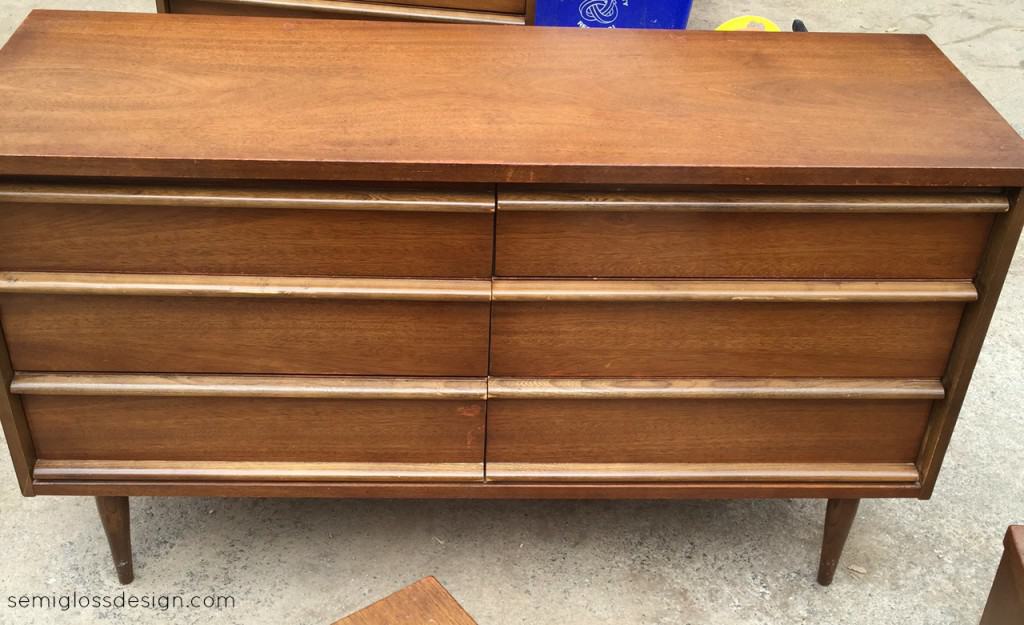 Here it is, all finished with wax.
This dresser had deeper scratches and it became apparent that the handles are made of different wood, but stained to match.
Still, it looks much better!
The process for refreshing vintage furniture took a few hours for 4 pieces of furniture (nightstands not shown.)
Refinishing them completely would have taken days. They're not perfect, but that's okay with me.
You might also like:
Pin for Later!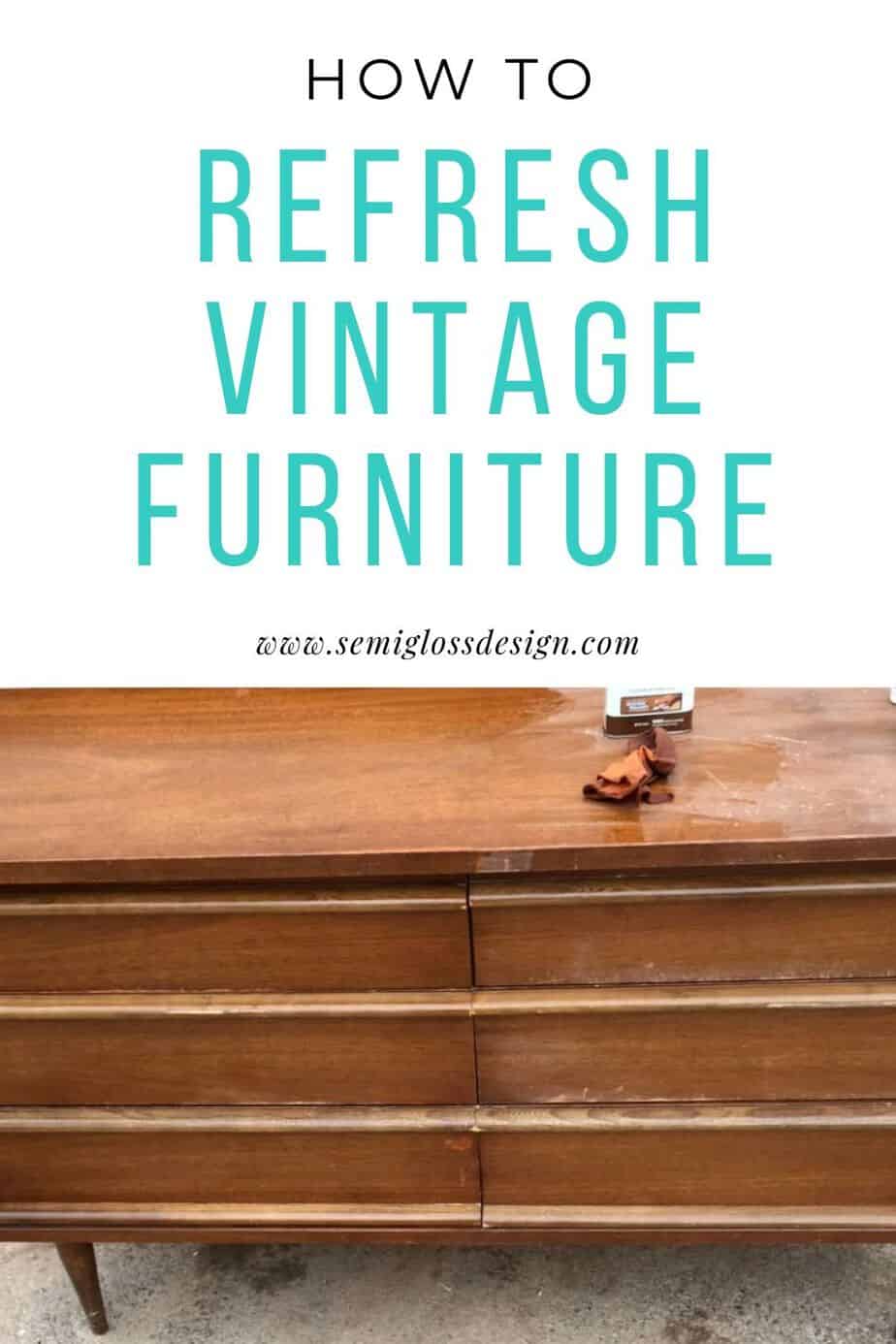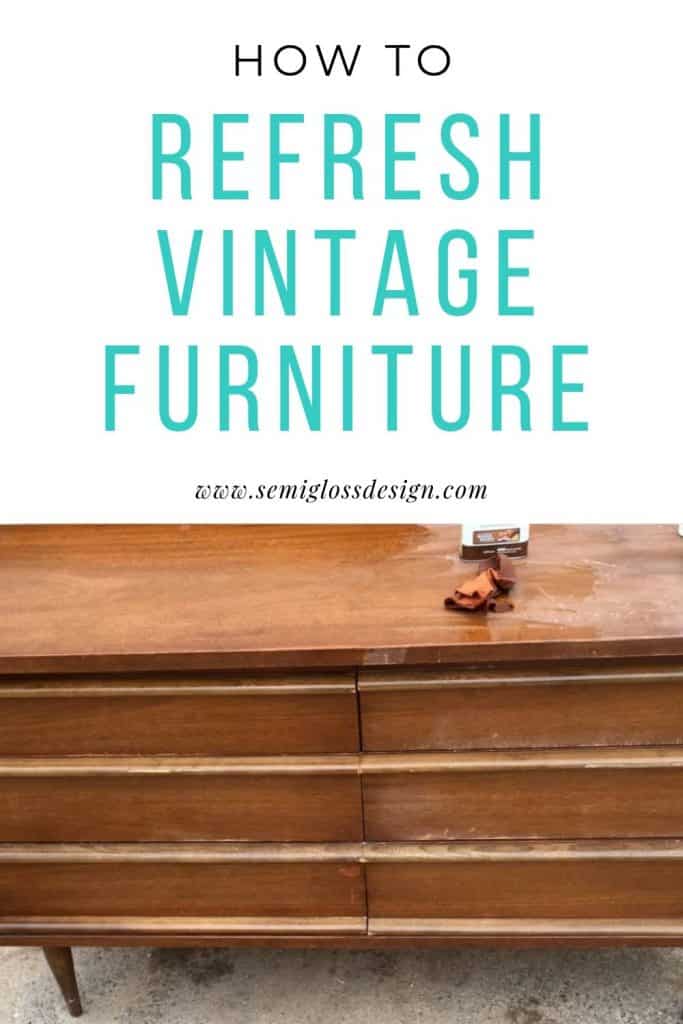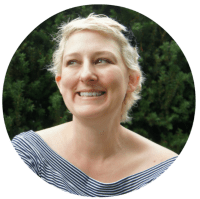 Emy is a vintage obsessed mama of 2 DIYer who loves sharing affordable solutions for common home problems. You don't need a giant budget to create a lovely home. Read more…