Things in dollhouse land take about as long as real sized land to happen. Maybe not as long, but they do take much longer than I thought they would. In case you missed the announcement, Dollhouse Therapy is a fun dollhouse makeover challenge that I'm hosting with Primitive & Proper, Thoughts from Alice, and Nalle's House. My last update showed my dollhouse roof and exterior paint color.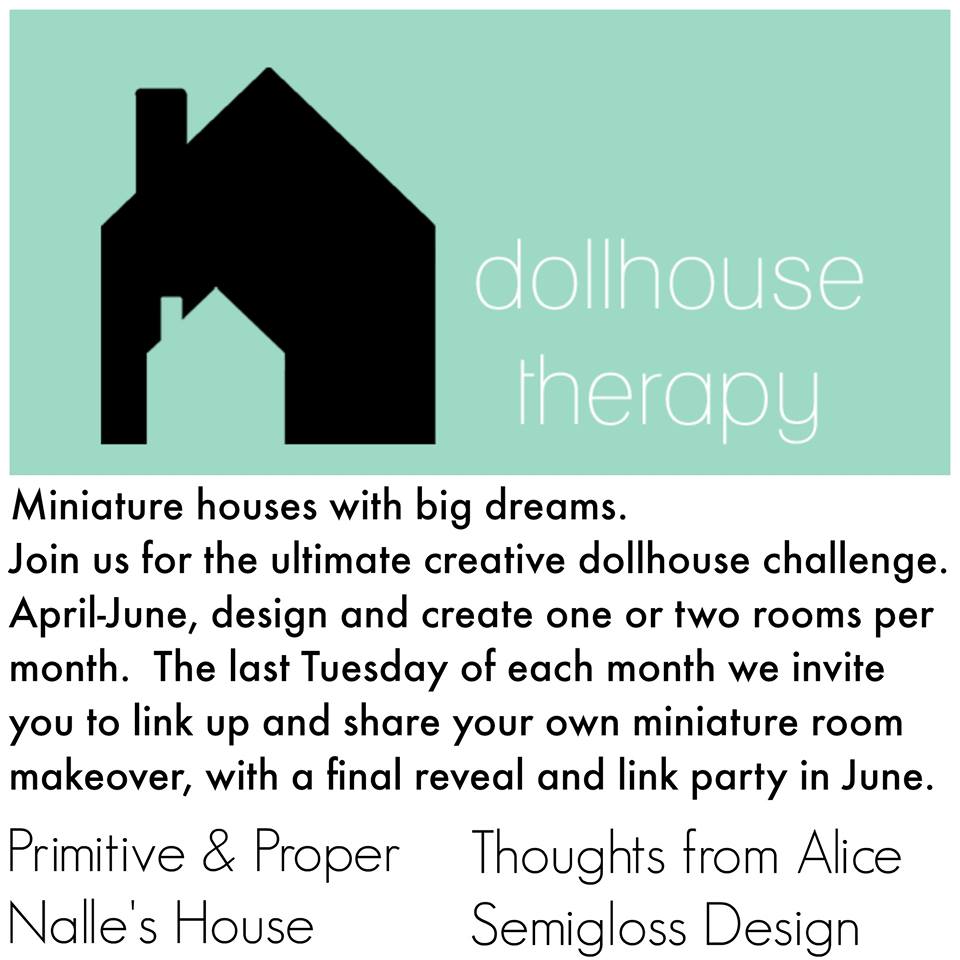 Since then, I have added window trim, a front door kindly provided by miniatures.com, who we are working with for the Dollhouse Therapy challenge, and patio pavers made from egg cartons.
This post contains affiliate links. By purchasing an item through an affiliate link, I earn a small commission at no extra cost to you.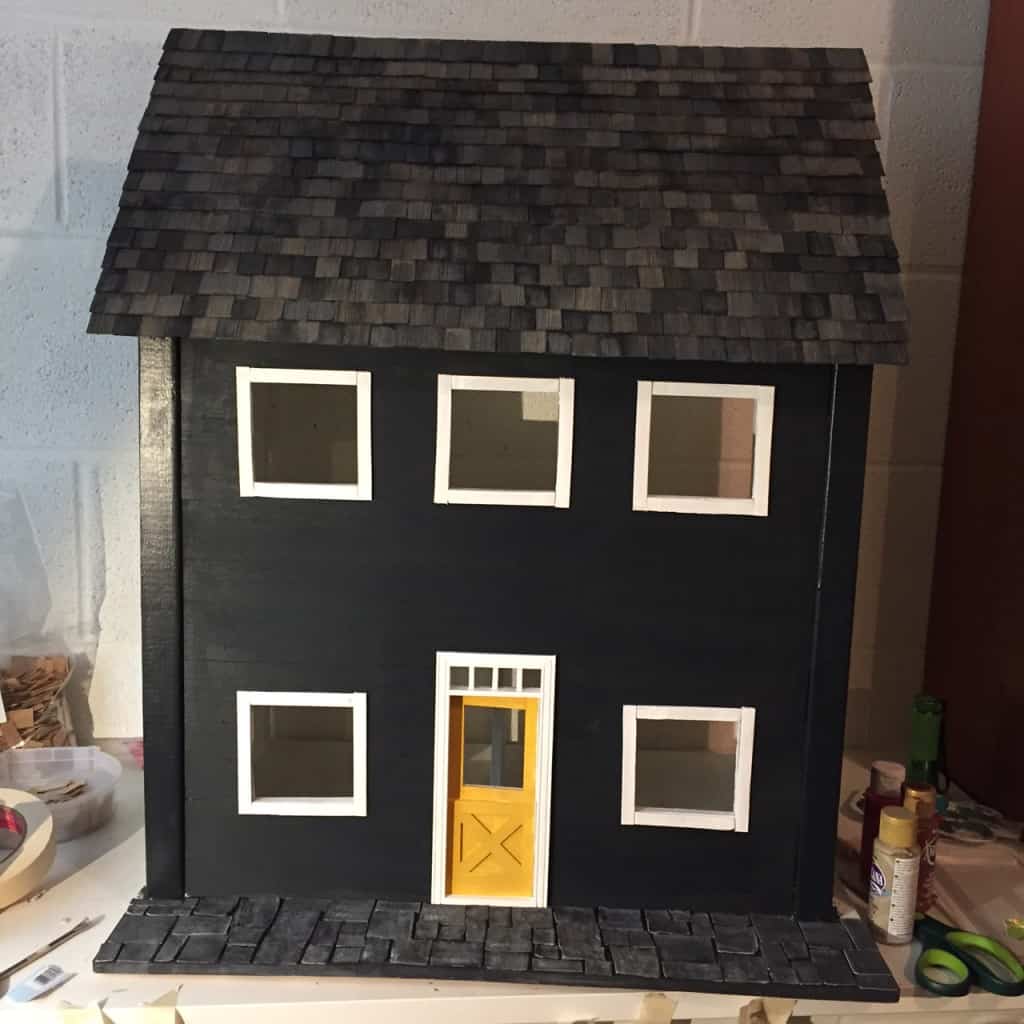 Here's a breakdown of how I've made everything.
The siding was made from thin balsa wood panels. I started off scoring each panel to make it look like siding, but I quickly decided to just use a bone folder and make creases instead. I already had a bone folder for paper crafting, but anything dull and pointy would work as well. I used to use an empty ball point pen. This thin balsa wood was a dream to work with! It's so thing that it practically cuts like paper. I used a sharp exacto knife.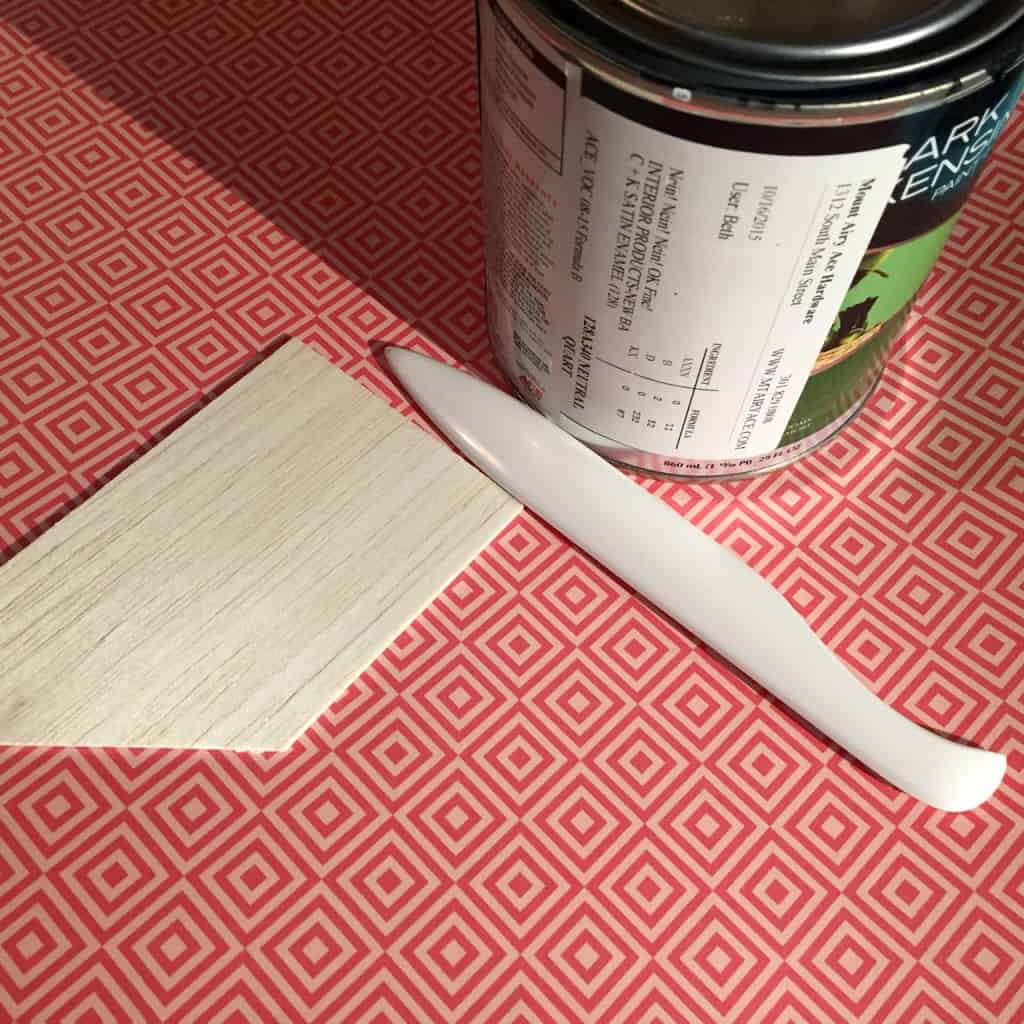 I painted the siding and corner trim in Ace Hardware Clark and Kensington paint, OPI Nein! Nein! Nein! OK Fine! I love this paint so much. I feel like I talk about it a lot, but the coverage is amazing. Plus, this color is everything. It's such a great dark navy blue.
My dollhouse roof shingles get a lot of comments on Instagram. I bought these cedar shingles and painted them a mixture of watered down gray and black acrylic craft paint. I liked these shingles because they were thick and there was absolutely no warping. The shingles on my real roof are not one color, so imperfect painting was exactly what I was going for. I painted them one by one at first so that I could get the edges. Then I read that how most people install a dollhouse roof is to glue them on with hot glue and then paint them. So I tried that, but I think I prefer my one by one method. It was painful trying to get all of the edges and paint each shingle differently. I placed them imperfectly, mostly straight in a row, but not exact. It's funny because my techniques that look pretty amazing are pretty lazy. 😉 The arrow points to a painted shingle. You can see that the coverage is not perfect.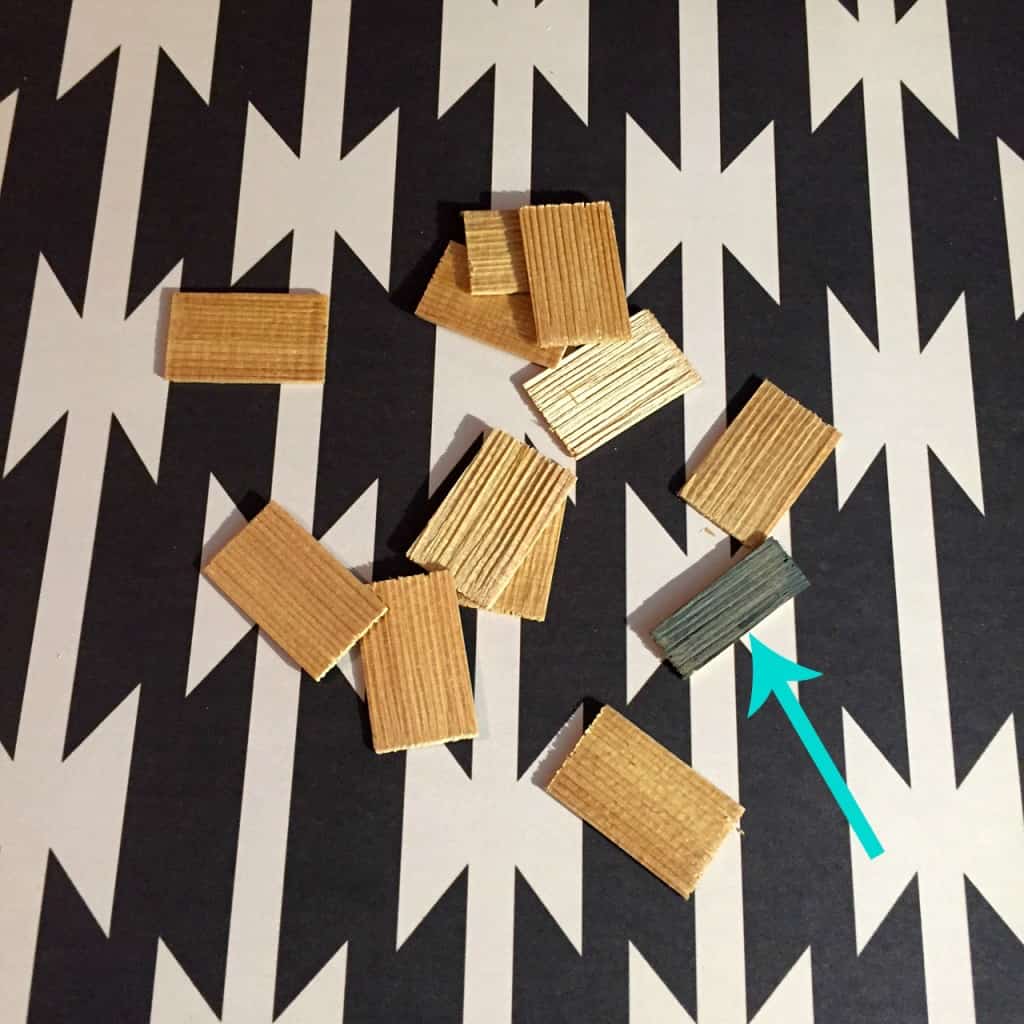 For the windows, I painted popsicle sticks white and cut the rounded parts off to size, then glued them on. I use a lot of masking tape to help hold stuff on. My favorite glue is tacky glue. I've almost exhausted my bottle and I'm only just beginning my dollhouse.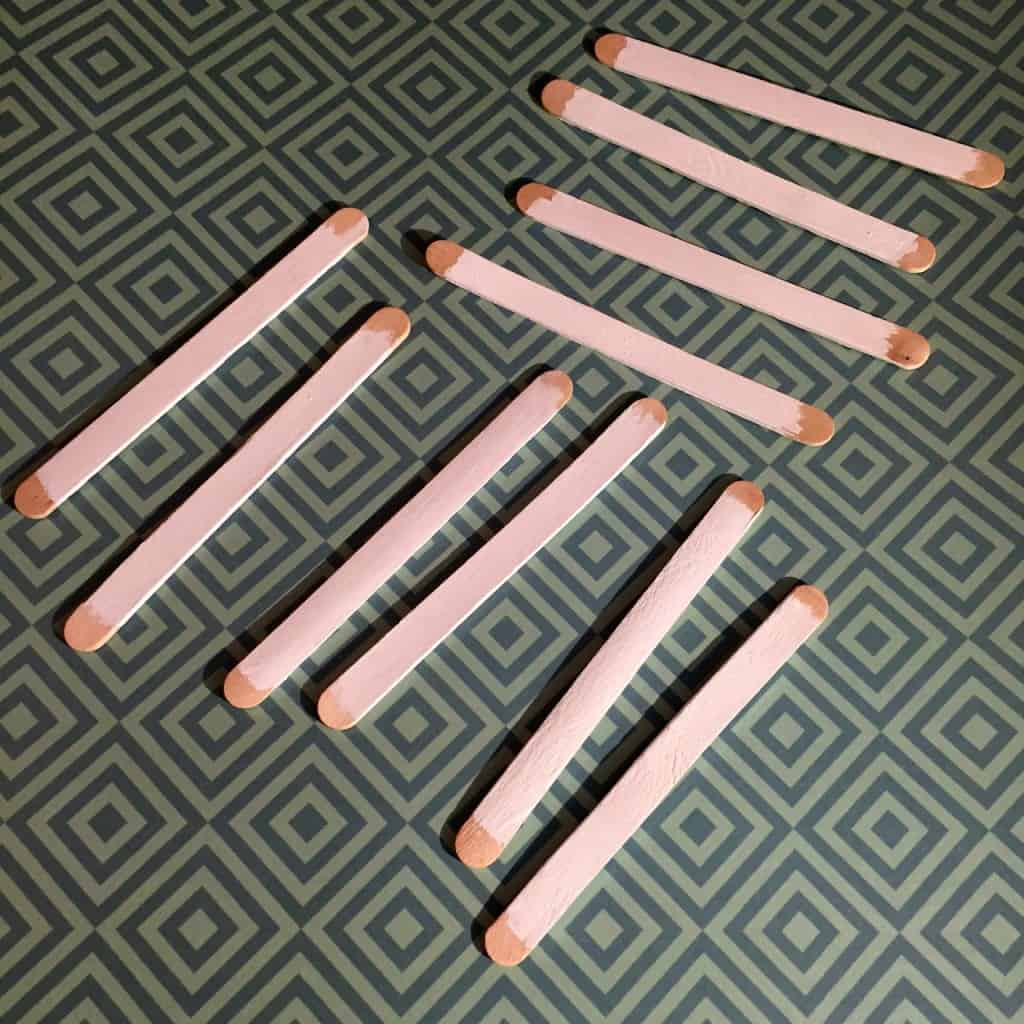 The door came with a template to the door opening to size. I drew it out with a white pencil and removed the siding where I needed to. Luckily the width was perfect. The height needed another inch off. This part was scary. I drilled pilot holes and used a jigsaw to cut the rest. Then I removed the plastic "glass" panels and painted the door and trim, before gluing it in. I used a mixture of a few different mustard yellow and gold craft paints. I'm in love with this door. I wish it were life sized! I still need to add a door knob.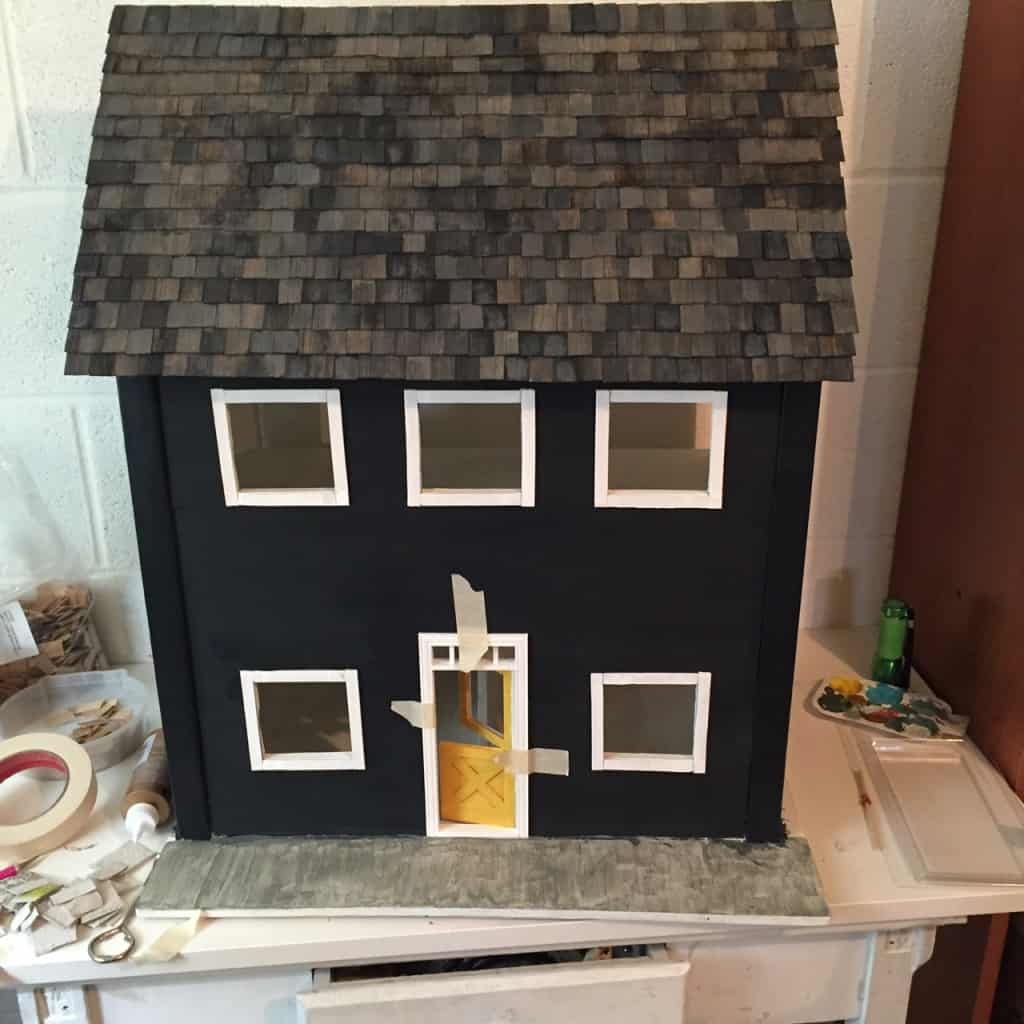 Finally I could move on to the porch floor. I painted the porch area gray so that they white wouldn't show under the pavers. I used egg cartons for the pavers. I only used the top part and cut out all of the flat pieces. The outside egg carton part is too smooth, but the inside has a lovely rough texture that is perfect for imitating slate. Using the same lazy technique of using black and gray craft paint, I slapped paint on the pieces and then cut them out into squares and rectangles. The black paint was necessary to cover the nutrition info on the inside of the carton.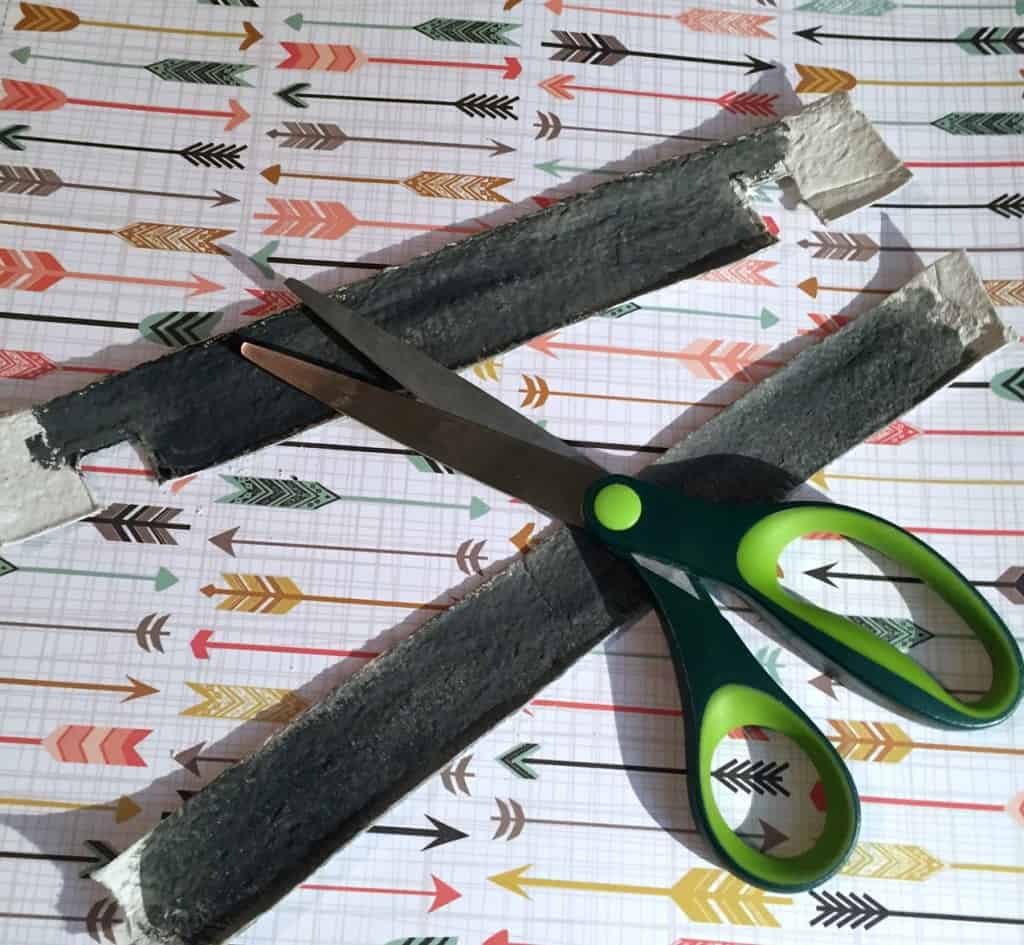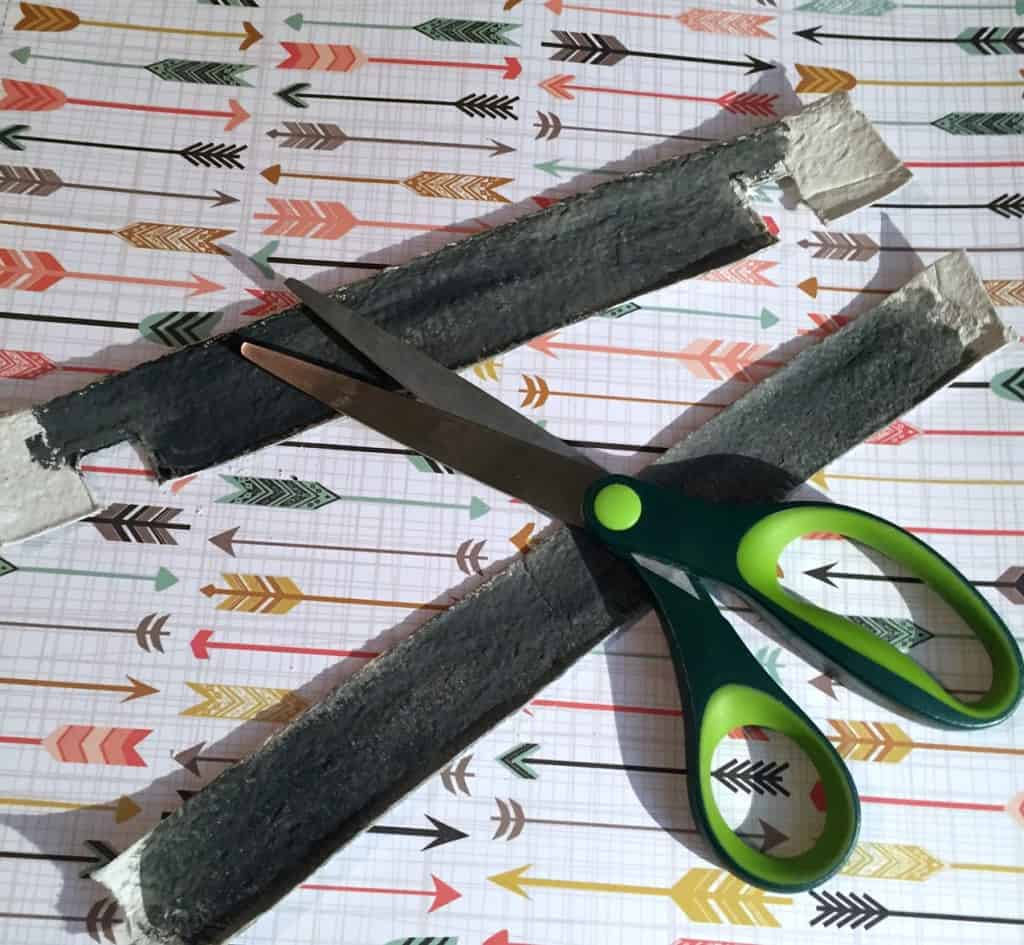 For the last 25% of the project, I cut them to the exact size I needed as I went. After I glued them on, I made sure that the edges were painted. Then, I dry brushed black, gray or white on the stones, as needed. This gives them a really nice depth. The white makes it looks like the stones are old. I still need to "mortar" around the edges. I think I'll try to find something mossy for that, just like my real patio.
Still to do:
Decide if I want to add shutters
Decide if I want a covered a porch (which would mean more dollhouse roof shingles!)
Door knob
Porch light
Mossy "mortar"
Side grass
Note: All of the background papers are sneak peeks at wallpaper.
I'm having way too much fun with this.
Want to see how the dollhouse turned out?