Dollhouse Therapy Challenge coming soon!
I am so excited to join Cassie from Primitive & Proper, Alice from Thoughts from Alice, and Anu from Nalle's House in hosting Dollhouse Therapy, a fun dollhouse challenge to makeover rooms in miniature.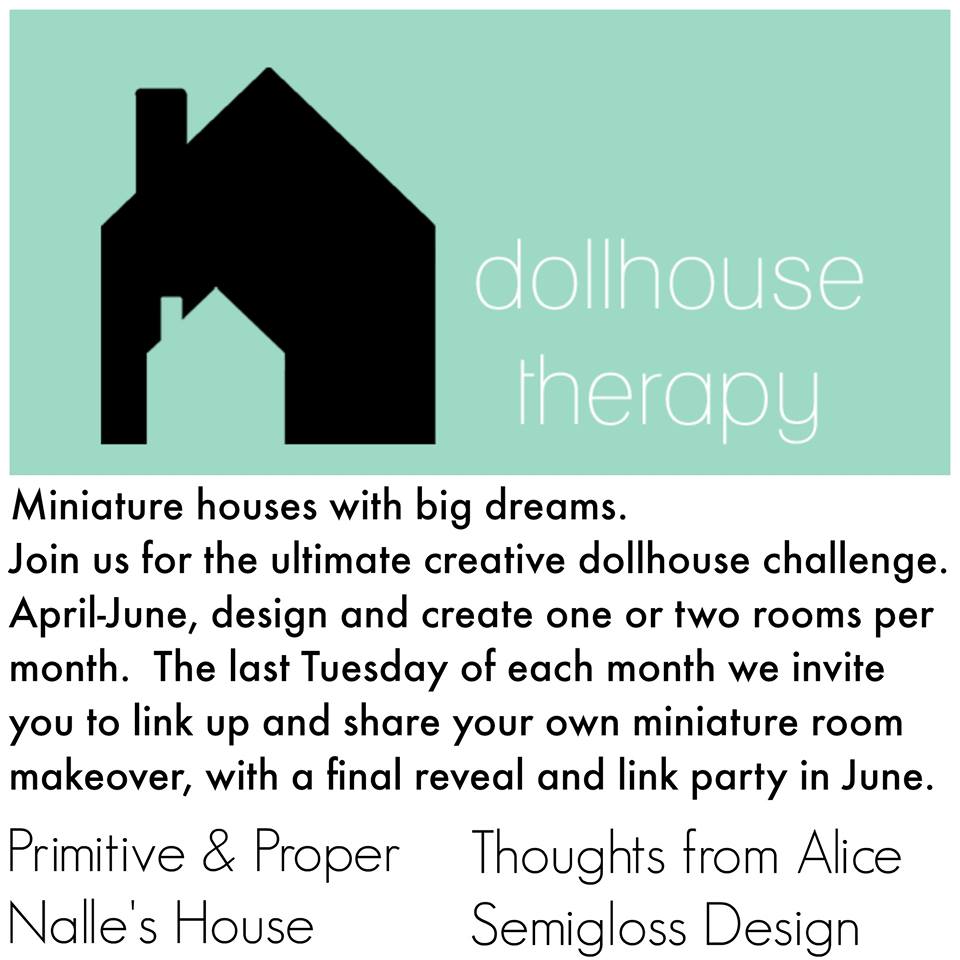 The Dollhouse therapy challenge will begin in April and go through June. Each month we will share our design plans for 1-2 rooms, then reveal the rooms at the end of the month.
If you've never made a dollhouse before, you don't know what you're missing out on. It's so fun and addictive.
Dollhouse making is perfect for parents who want to create something very special for their children. I'm not excluding the boys. A castle would be really cool! It's not just for parents, though. Dollhouse and miniature making is a fun hobby for people who like to make their homes pretty.
Decorating a dollhouse is much faster than decorating a home! Cassie posted on Instagram that she had painted 7 rooms in a day! Who can say that about a real house?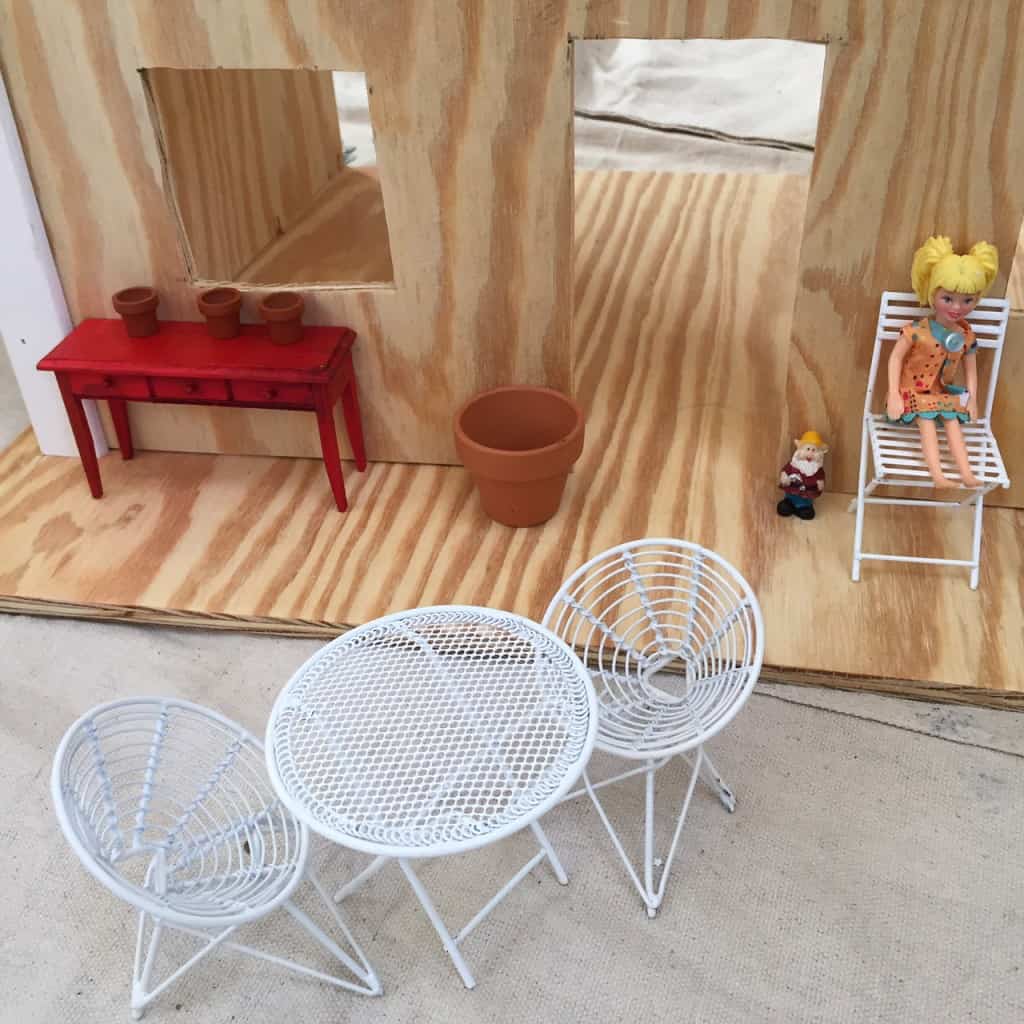 A few years ago, I made a dollhouse for my daughter. I spent countless hours in the basement making tiny things for it. I used the Corona Concepts Laurel Dollhouse Kit to make a farmhouse for her. It is beautiful, but a bit fragile. I've always wanted to make her another one that is a bit more sturdy. Besides, I had so much fun making the first one, that I really wanted to make another one. It is currently in my craft room over the garage, where it can stay safe.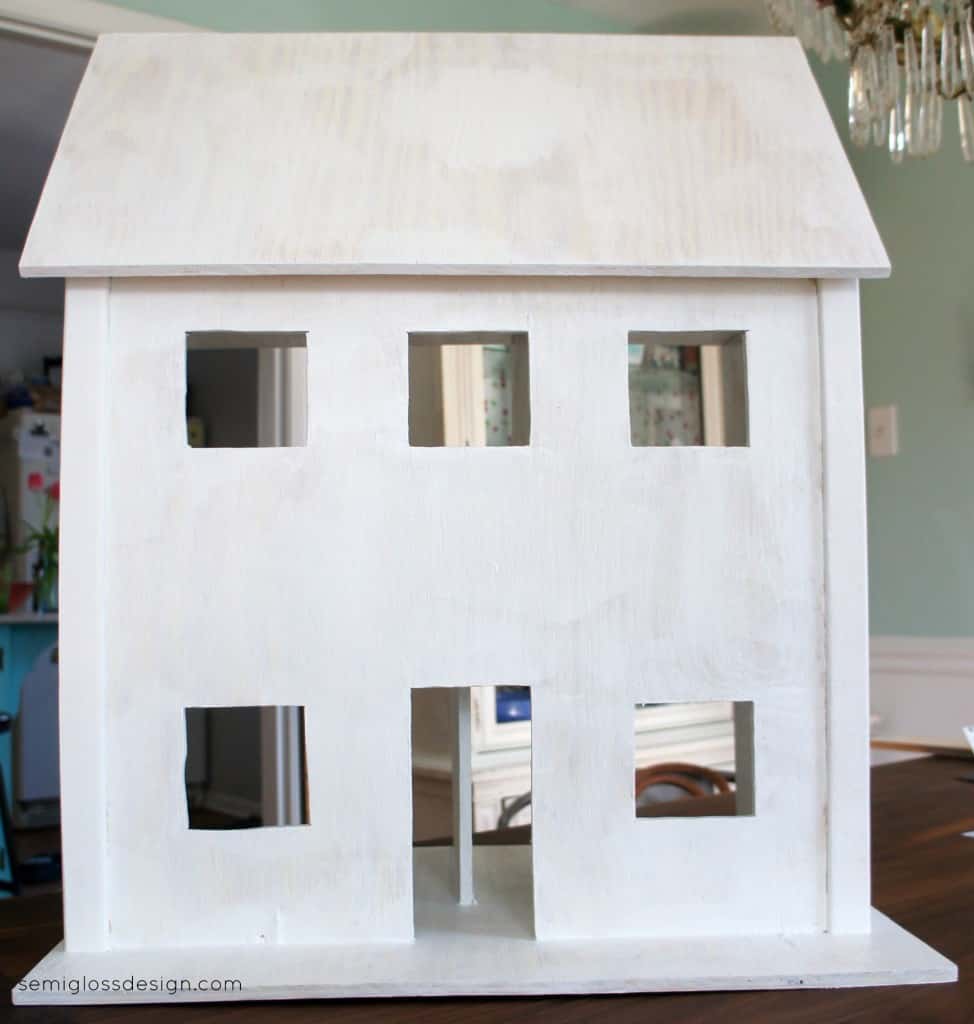 I finished building a new dollhouse over the weekend. It was hard to find simple plans for a 1:12 scale dollhouse so I made up my own. Building it was an impressive feat as I was pretty much one handed after almost cutting my fingertip off (breakfast accident – not dollhouse related) on Friday morning. It's made from 11/32″ plywood that is primed so that it would be ready for all of the fun details that I want to add. I'm very excited about my color choice!!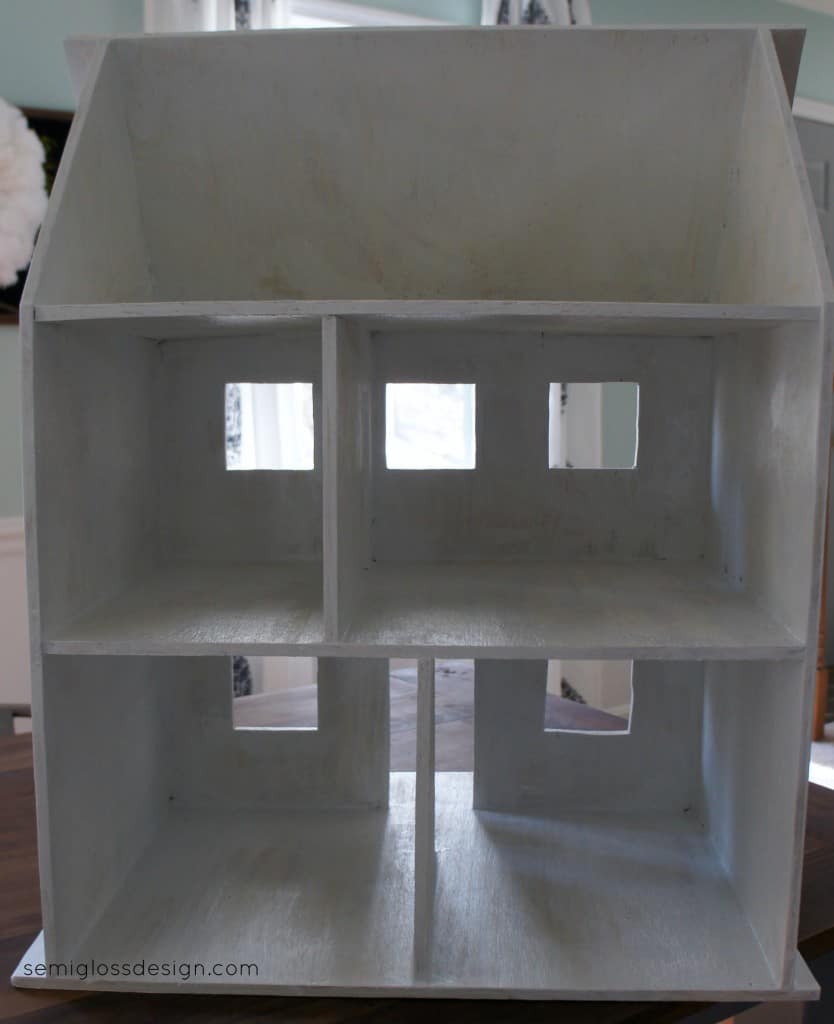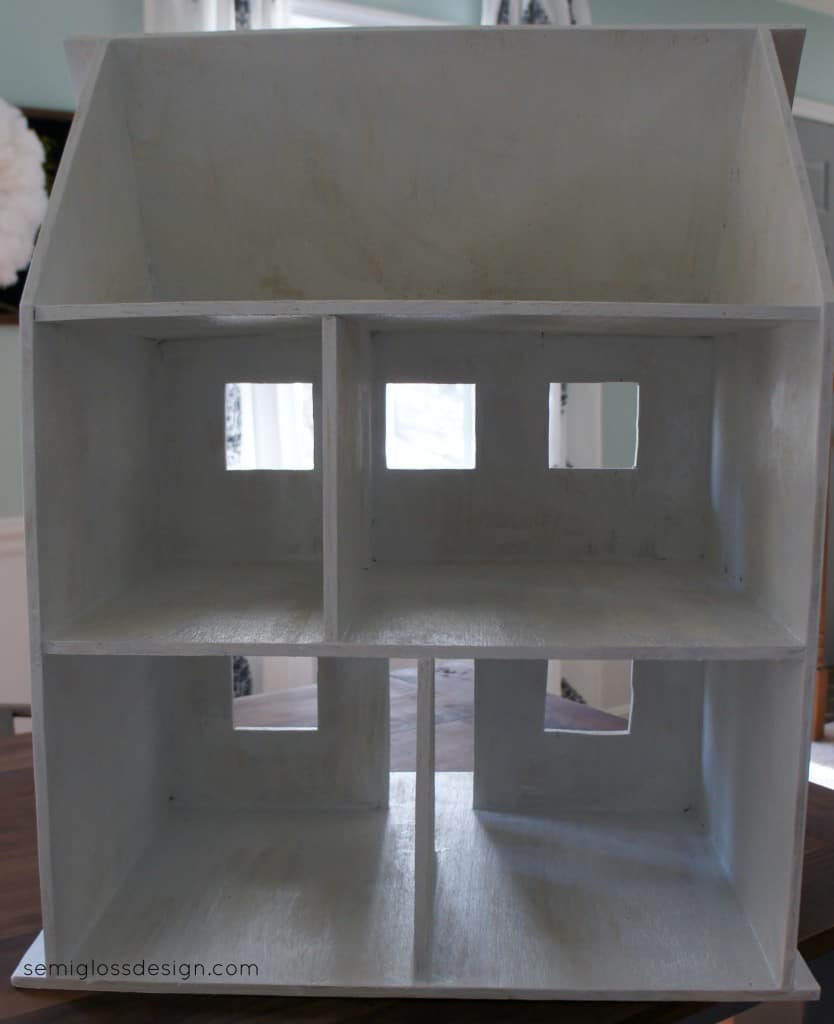 I have 5 rooms: a living room, kitchen/dining room, bedroom, bathroom and attic bedroom. Plus the house has a porch area (still to be built.)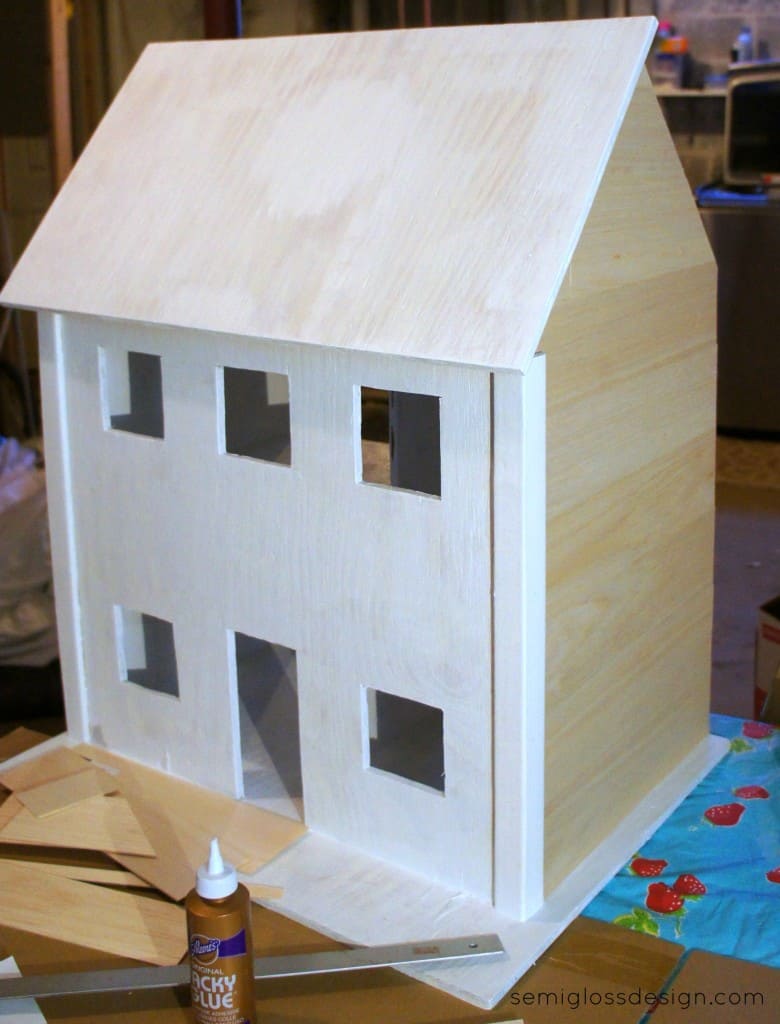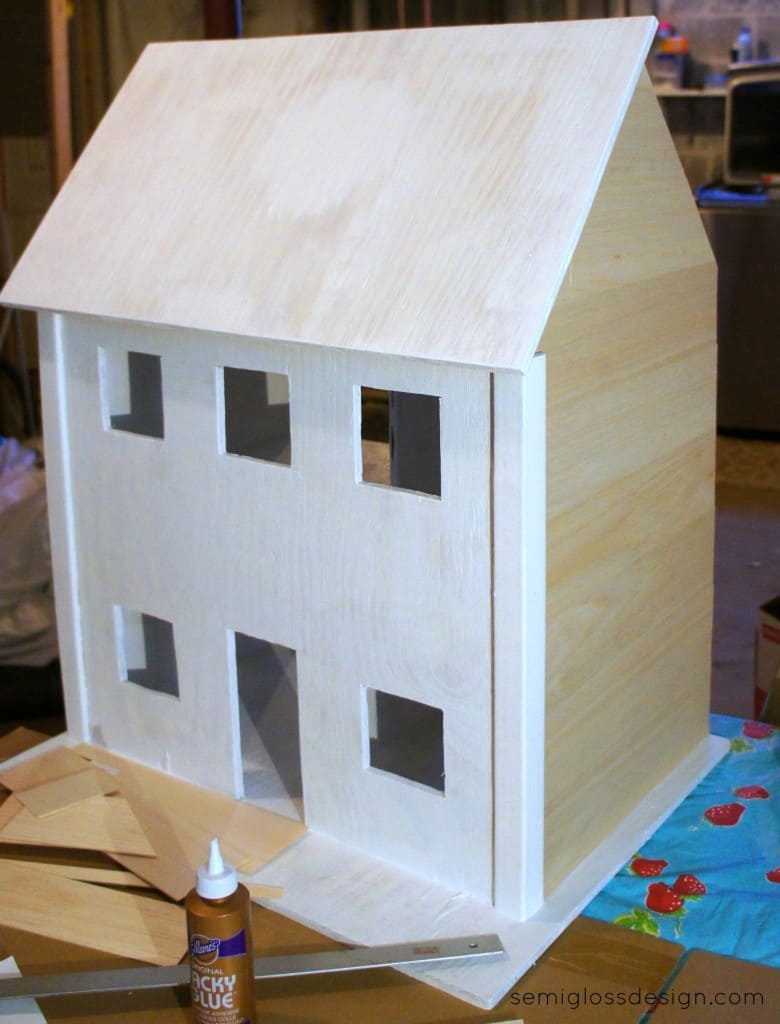 I set up an area in the unfinished portion of my basement. It's my official dollhouse craft center. Plus, it's easy to work and keep up with the laundry! 😉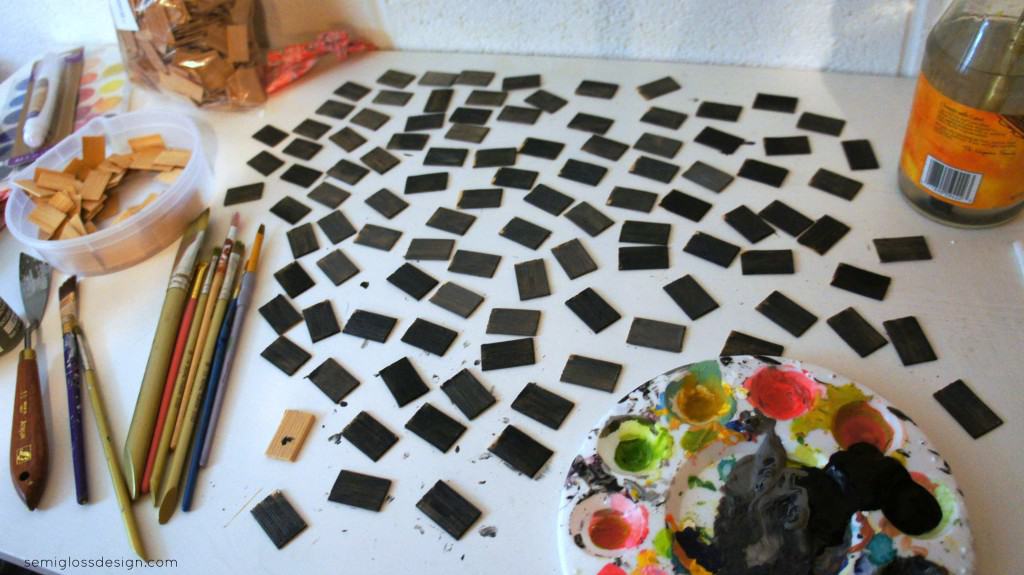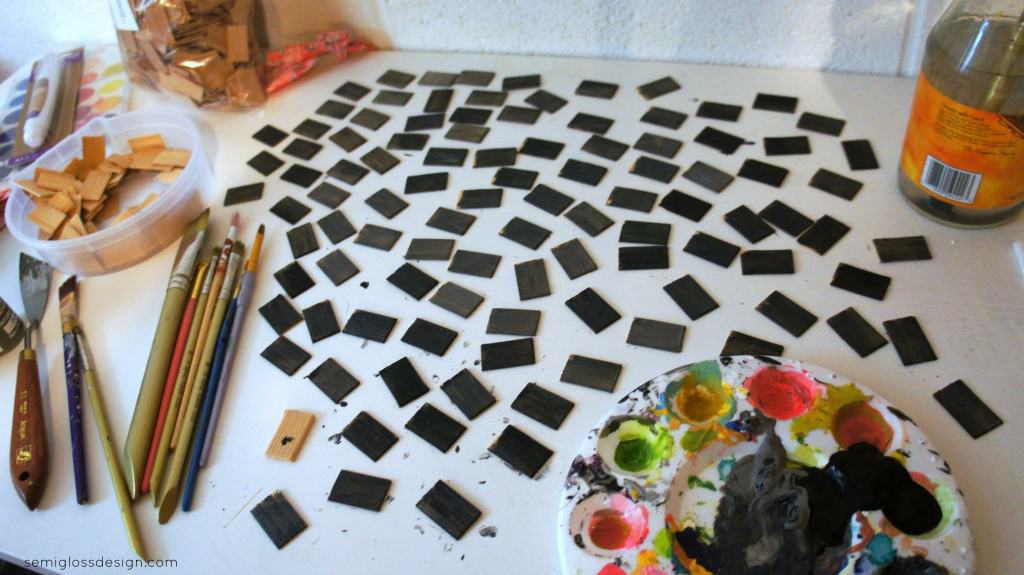 I'm painting the roof shingles, which is time consuming, but also extremely relaxing. Just 500 or so more to go!
My vision for this dollhouse is a vacation cabin. Think Camp Wandawega, but tiny.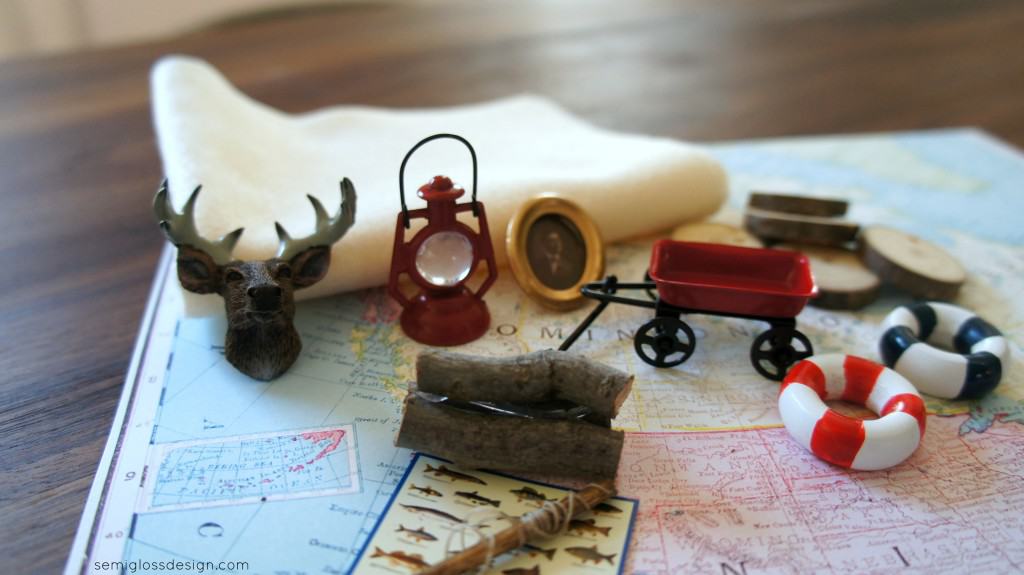 Just like my real house, I plan on using a combination of bought items, found items, and made items. It's really fun to make furniture using methods that would never stand up to real use.
I hope that you'll join us for the Dollhouse Therapy Challenge!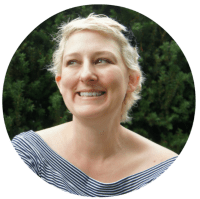 Emy is a vintage obsessed mama of 2 DIYer who loves sharing affordable solutions for common home problems. You don't need a giant budget to create a lovely home. Read more…