ORC: Treehouse Before and Plans
A treehouse counts as a room, right? It has 4 walls, a ceiling and a floor, so I'm calling it a room. (Just saw that Orlando is also doing a treehouse. *Shakes fist in the air!!!*) The spring One Room Challenge kicked off yesterday and I'm joining as a guest participant. In case you have no idea what the One Room Challenge is, Linda from Calling It Home issues a challenge twice a year to complete a room and document it in 6 weeks. Every Wednesday for 6 weeks, 20 designers share their progress and on Thursdays, Linda invites guests to play along.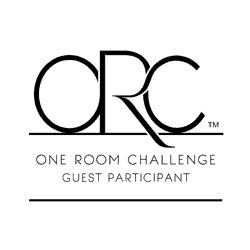 I'm working on my kid's treehouse for the ORC. Maybe it's not a glamorous space, but it's so much fun. My husband built the treehouse over the past 2 summers and we just haven't finished it up. It's such a great space. Located down a mossy, tree lined trail…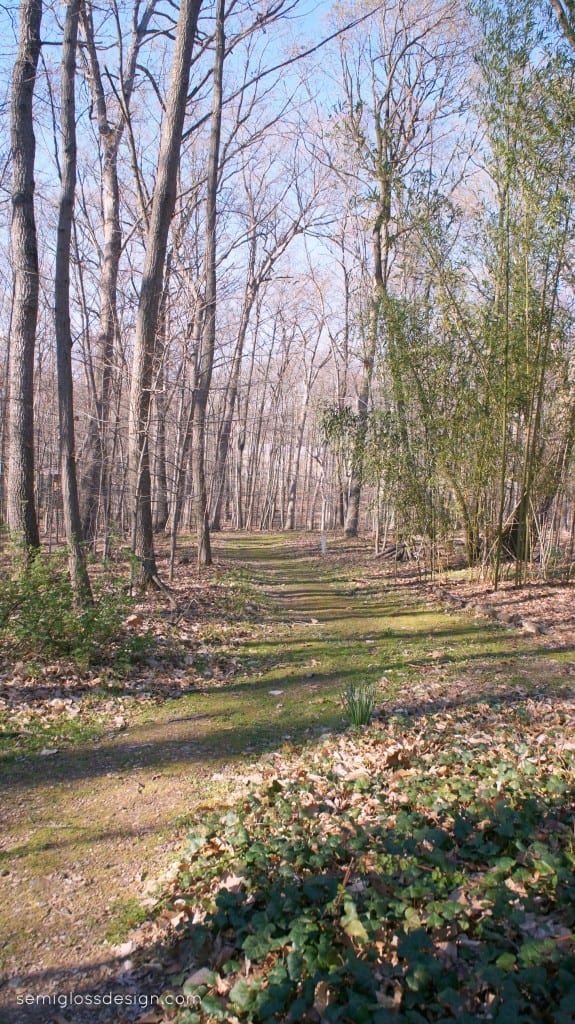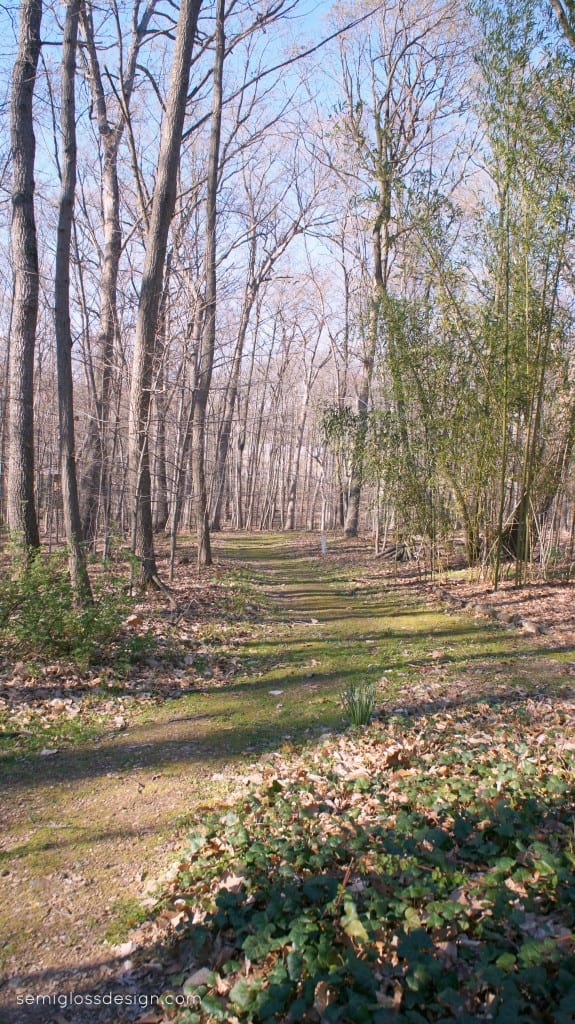 it's painted to blend in with the trees, almost invisible until you reach it.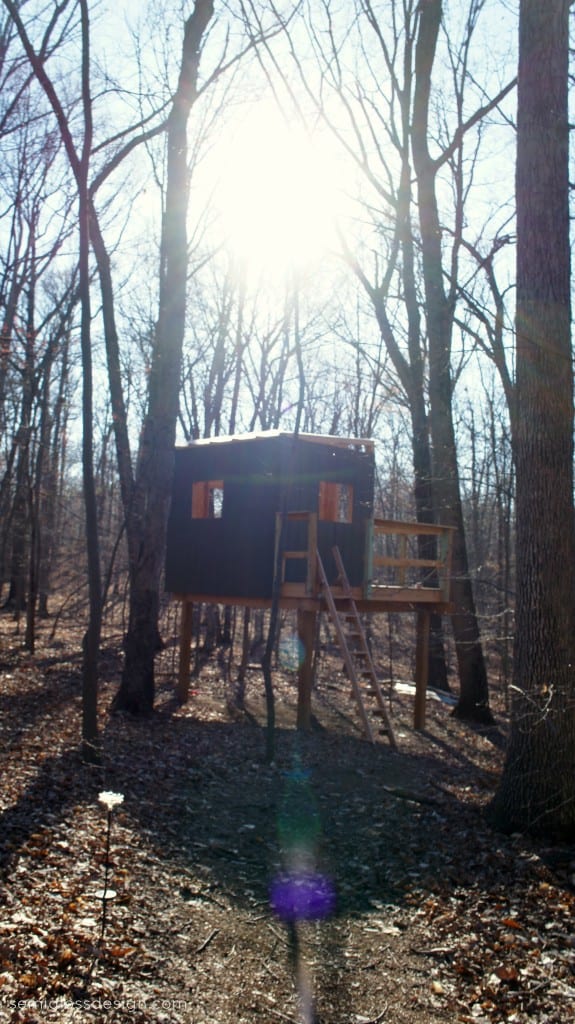 It has a partial wraparound porch and space under it that is begging for a hammock or at least a swing.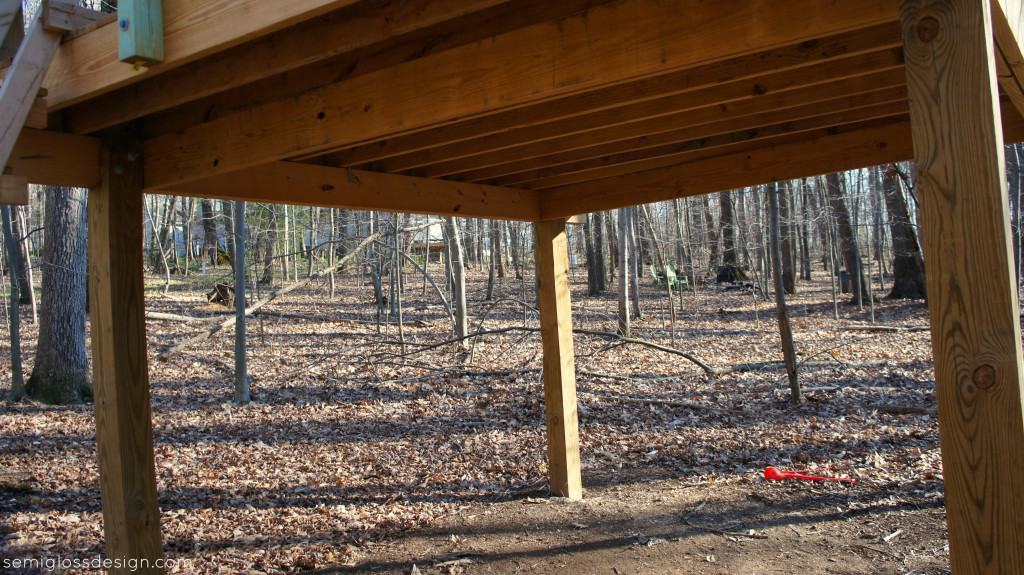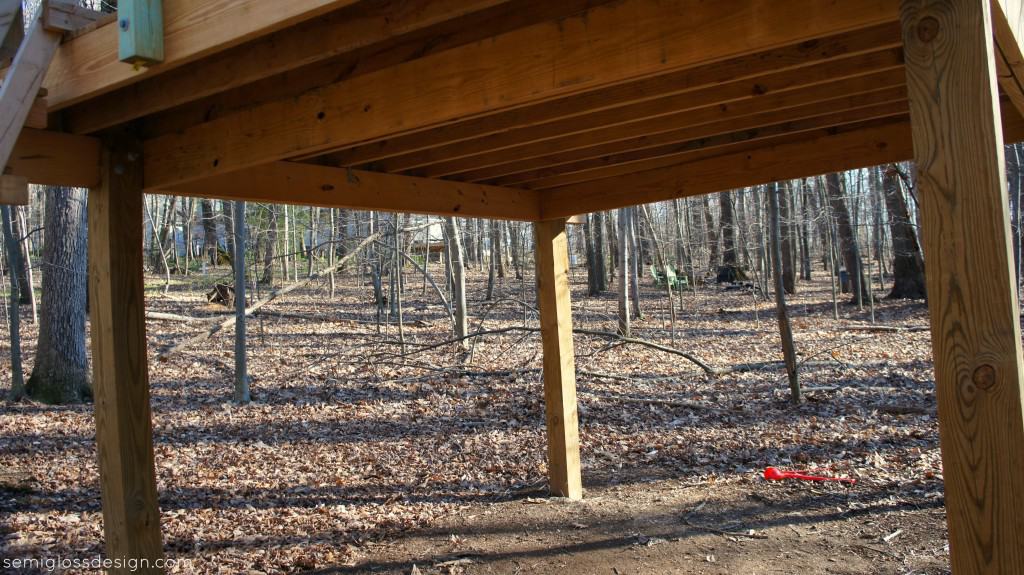 It still needs walls and furniture. And all of the kid's snow toys need to be put away. Apparently that's the last time they played in there.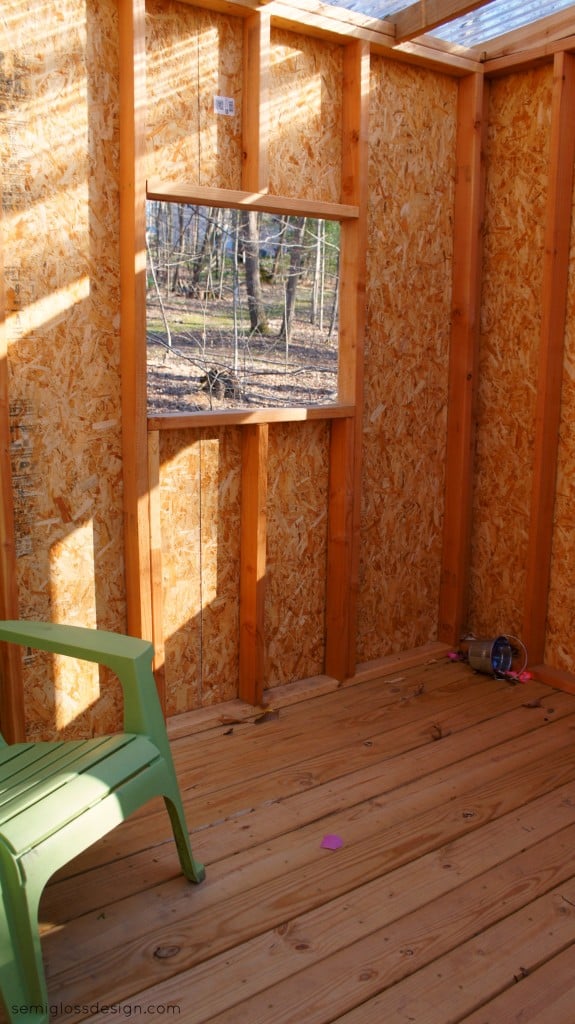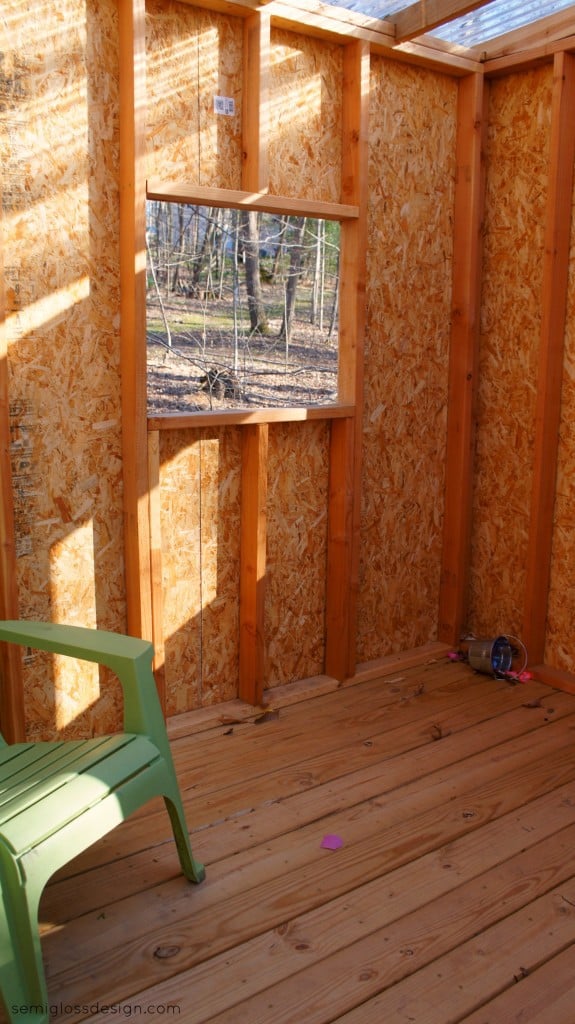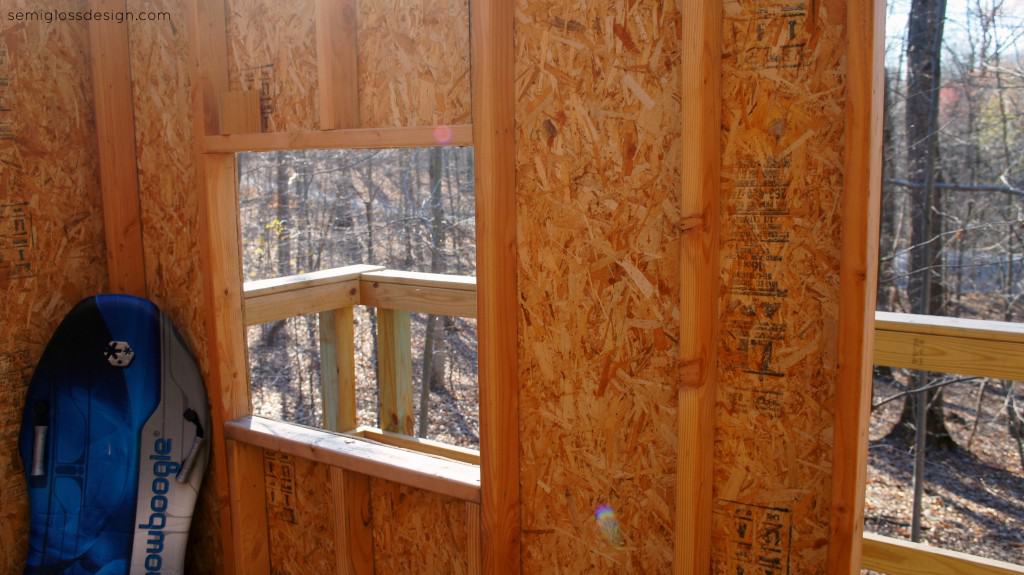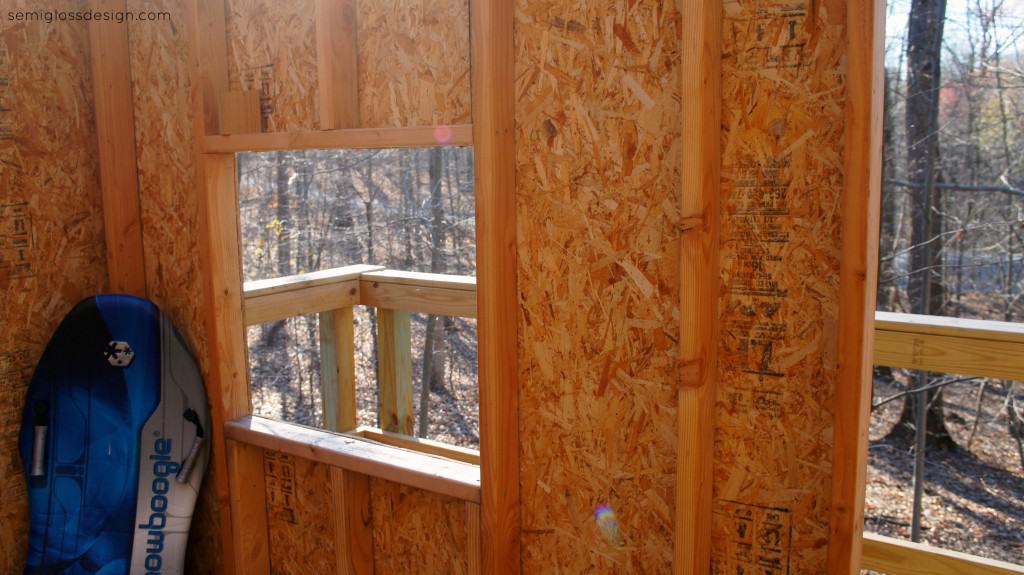 We used clear corrugated plastic for the roof, which lets light in, but also makes it feel magical when the wind blows the trees.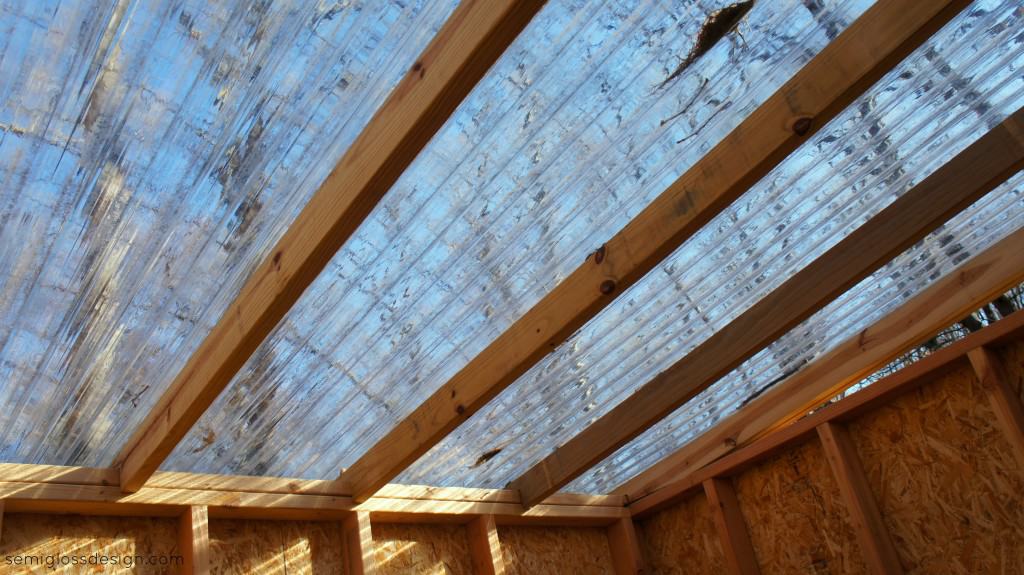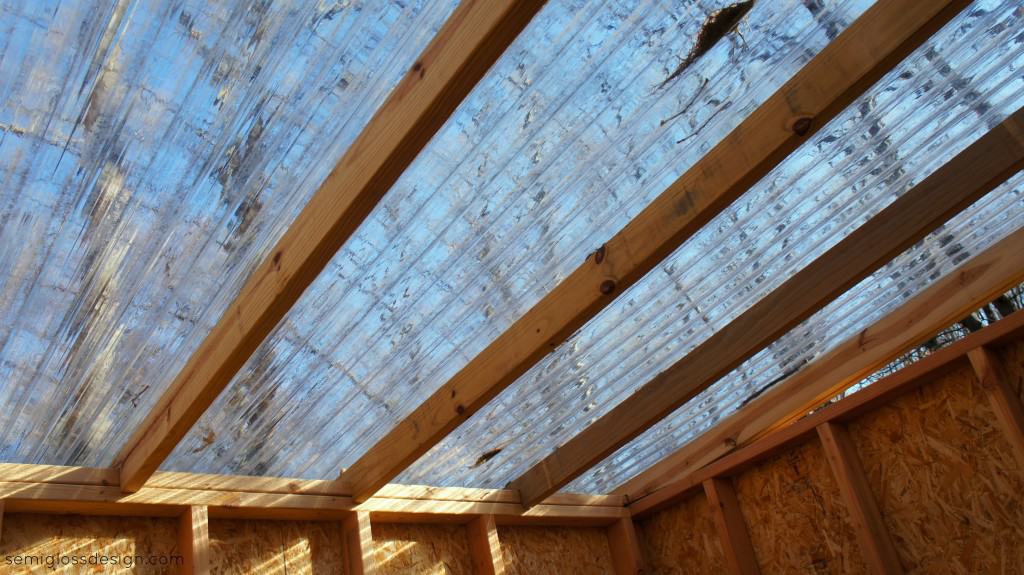 The view is my favorite thing ever. It's the perfect place to watch sunsets. Plus you can see our swamp!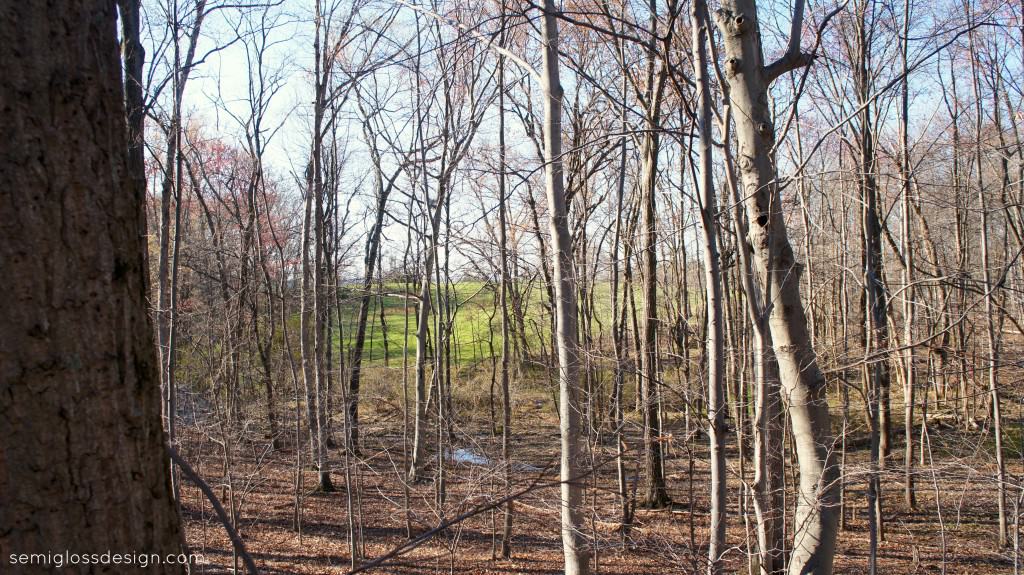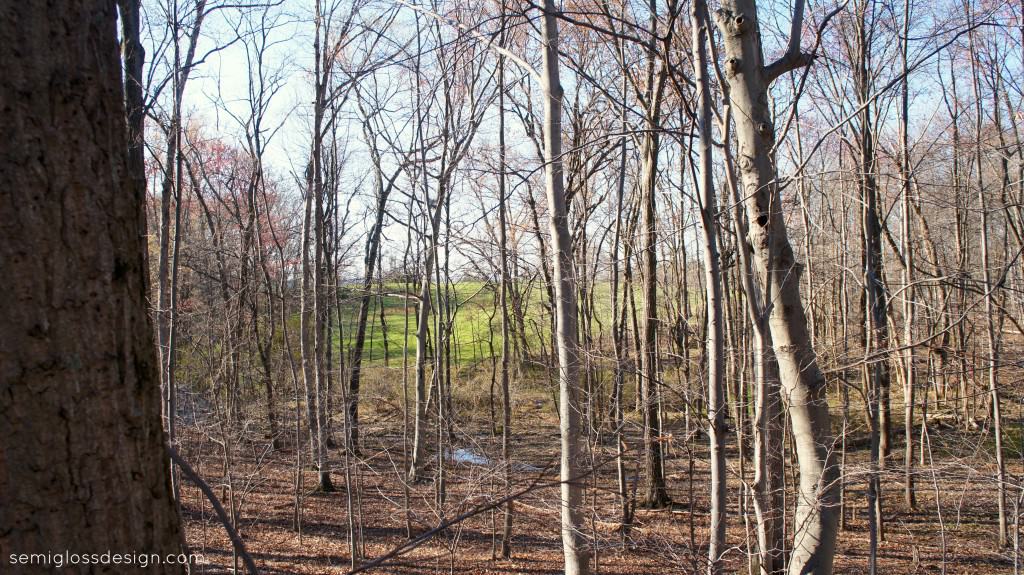 It's basically a blank slate, with a few things to keep in mind.
With a swamp nearby, mosquitoes are a problem. The windows need screens and the treehouse needs a door. It's too far from the house to run electric to, so all light sources have to be solar. The kids want a cozy space to hang out it in, so I have to figure out how to make it comfortable using outdoor mildew-proof textiles. They also want places to sit. I want to give them waterproof storage so they can leave stuff in there. I also want to be able to steal it and use it for a grown up hang out space. Or just hide from the kids sometimes. 😉
My original plans were to do a camping theme, but I want it to be adult friendly as well.
I'm sure the actual plans will change as I work, but this is the direction that I'm going in. The white chair cushion is for a daybed idea that I'm considering. Shiplap walls are also a consideration. They would be so easy to install (and carry up the ladder!) Plus they would be the perfect backdrop for everything else.
Hopefully the weather starts to cooperate a bit more. It's hard to trek out to the treehouse and work when it's pouring rain or supposed to snow.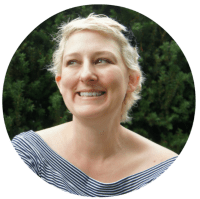 Emy is a vintage obsessed mama of 2 DIYer who loves sharing affordable solutions for common home problems. You don't need a giant budget to create a lovely home. Read more…