How to Make a Patchwork Decoupage Pumpkin
Learn how to make a patchwork decoupage pumpkin. Looking for more Fall decor posts? You might also like this tissue paper pumpkin and these felt pumpkins.
I love making seasonal decor that can be used year after year. Halloween is no exception. No gooey pumpkin guts with this craft! This fun, decoupage pumpkin features a cozy patchwork pattern that just screams "Fall" to me. Best of all, it's so easy to find papers to match your decor!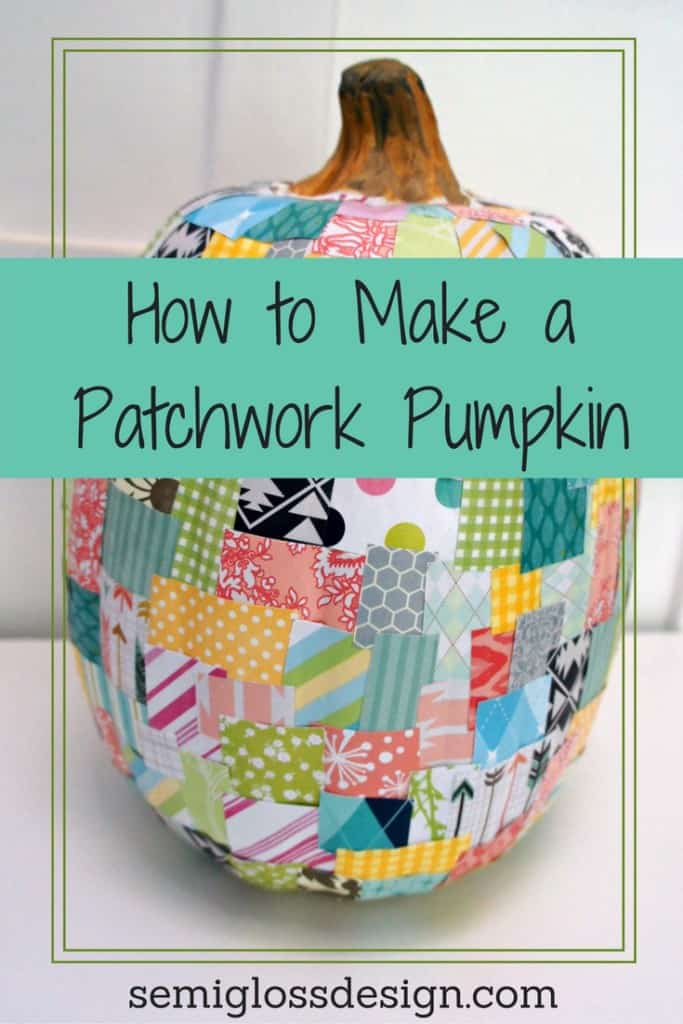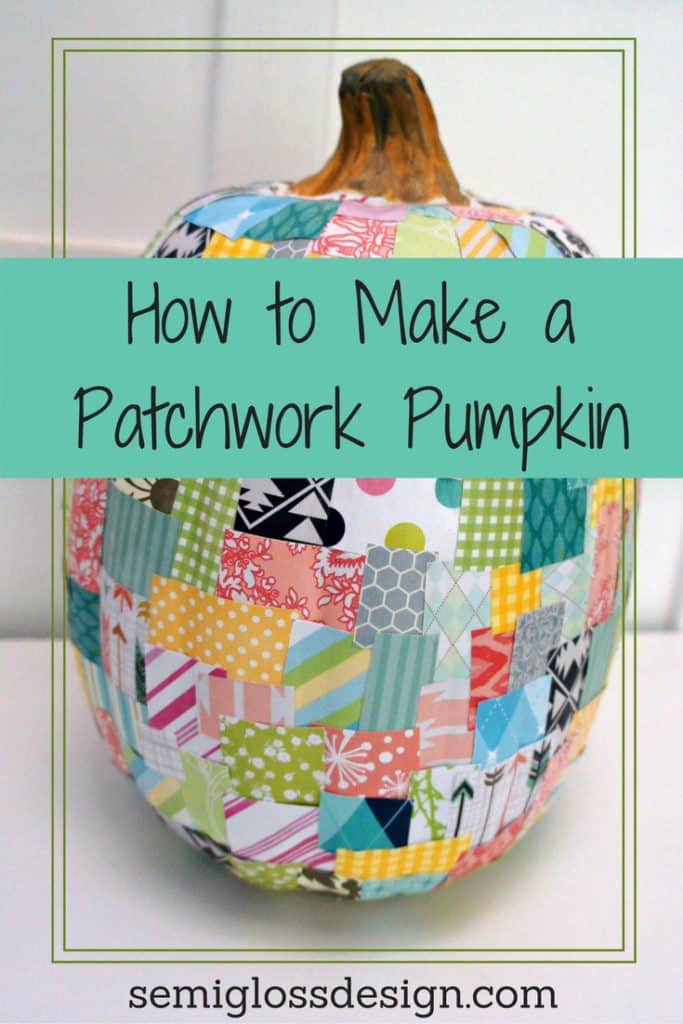 Making a patchwork pumpkin isn't hard, but it does take some time. I highly recommend finding several good podcasts to listen to or a good TV show to binge while working on this. Set them to play automatically because your hands will be a mess!
How to Make a Patchwork Decoupage Pumpkin
This post contains affiliate links. By purchasing an item through an affiliate link, I earn a small commission at no extra cost to you.
Supplies Needed
Get a foam pumpkin. I chose a tall one because it seemed to have more flat space.
Cut your paper into squares and rectangles. I used to think that I would learn to love scrapbooking, so I had plenty of paper in my stash. I arranged them by color, so that I could pick through them faster. Don't go for perfection. A pumpkin is round-ish, so identical shapes will not work!
Ask a helper to come sit by you and cut them smaller for you when you need to. This step is optional, but your hands are going to be covered in glue soon, so a helper is useful. Plus, they can keep you entertained.
Apply the decoupage glue to the pumpkin using the foam brush. For thicker papers, I added glue to the back of the paper as well.
Place the paper on top of it, adding another layer of glue on top of it. The moisture of the glue helps make the paper softer and form to the pumpkin better.
Use your fingers where necessary to smooth the paper flat against the pumpkin. Wrinkles will occur at some of the rounder spots or if the patches are too large.
Repeat the steps a million more times, slightly overlapping the paper, trying not to put too many of the same color in one area.
At the top, add smaller pieces of paper, cutting them at an angle if necessary.
Touch up stem with craft paint if desired. I had spray painted mine before I knew what to do with it, so it needed a bit of love.
Ta da! You have a patchwork decoupage pumpkin. Now you can ogle it and love it.
Additional tips:
Cut more paper than you think you'll need and use more patterns than you think. I got bored of using the same ones over and over.
Breaking the project into several sessions makes it less overwhelming.
A patchwork pumpkin should probably be kept indoors to protect it from the elements, unless you add a nice topcoat to it. Even then, I'm not sure I would chance it.
You might also like:
Pin for Later!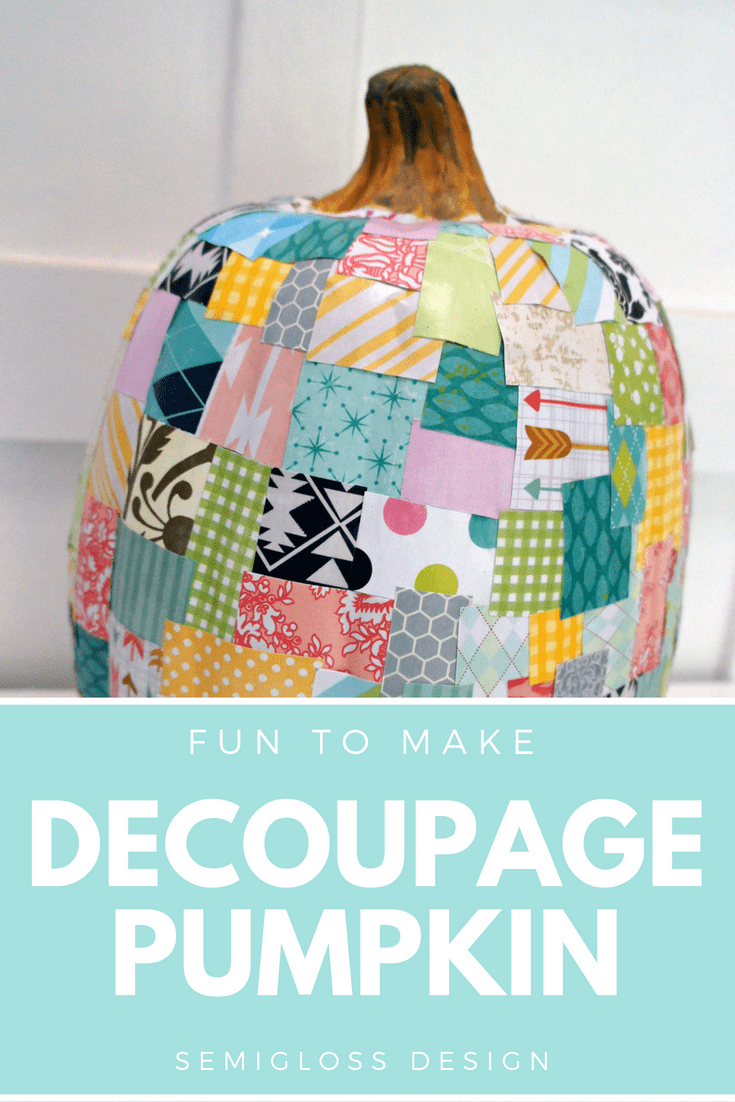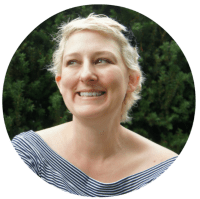 Emy is a vintage obsessed mama of 2 DIYer who loves sharing affordable solutions for common home problems. You don't need a giant budget to create a lovely home. Read more…