Happy Friday! This has been a long one. I survived not 1 but 2! kidney stones, which is 2 more than anyone should have to survive. And at it's worst, the tree cutters finally showed up, making so much noise that I almost had a nervous breakdown. They're here now and the noise is still bad, but yesterday with the pain, it was almost unbearable. Let's just say that I'm ready for the weekend. Let's celebrate Friday with a page of free printable washi tape for your planner!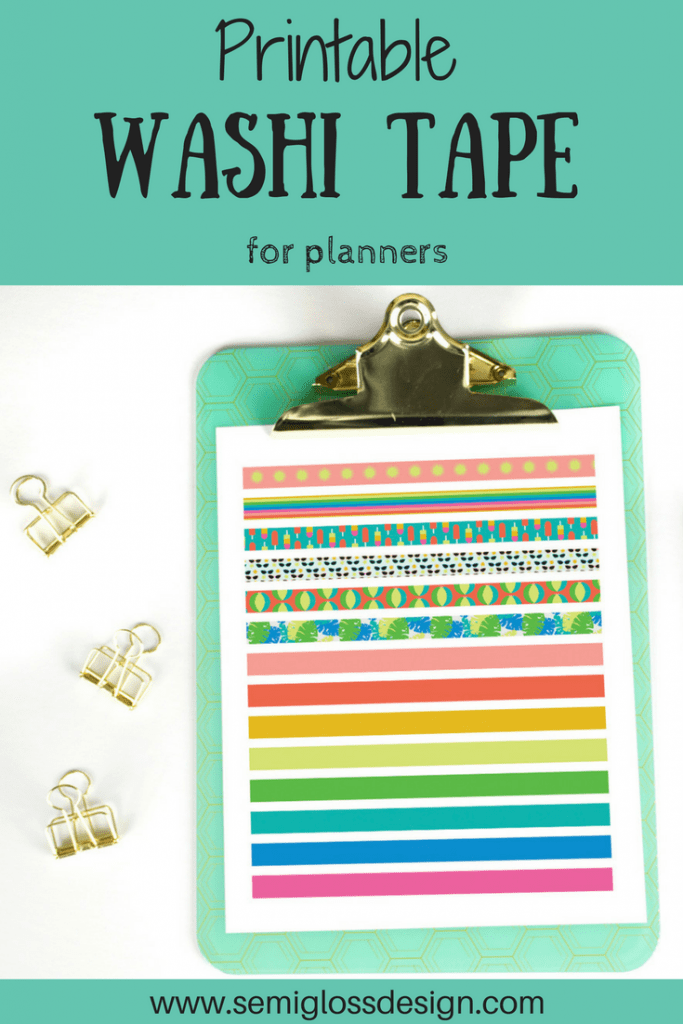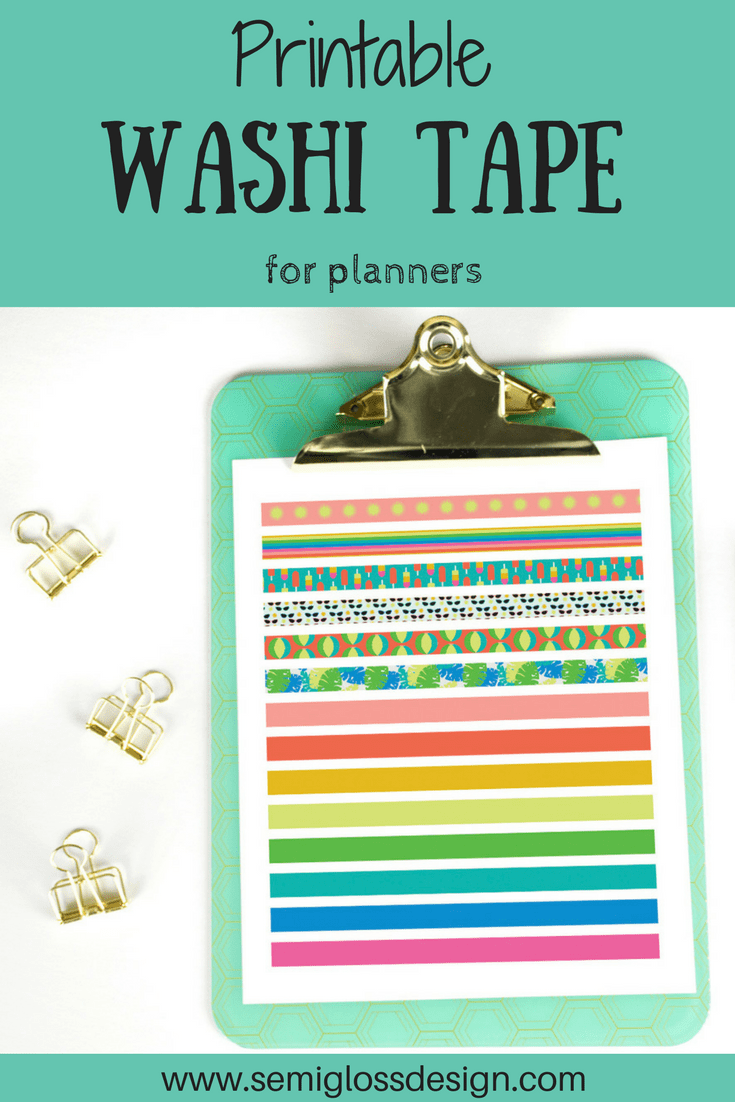 Printables are a great way to add fun color to your planner without going anywhere! Just print them on your home computer (as many copies as you want!) You can use sticker paper in your printer or run them through a sticker maker (tutorial here.) Then you just use scissors to cut them out or use a silhouette to cut them (tutorial here.)
This printable washi tape sheet comes in an easy to print PDF page. I have also included the option to download jpeg files to use with a silhouette.
Recommended supplies:
This post contains affiliate links. By purchasing an item through an affiliate link, I earn a small commission at no extra cost to you. Thank you for supporting Semigloss Design. Your support helps me continue making awesome stuff to share.
This lovely page of free printable washi tape matches all of the other planner goodies that I've added to my resource library this month, including the functional stickers, decorative stickers, and the weekly bullet journal printable.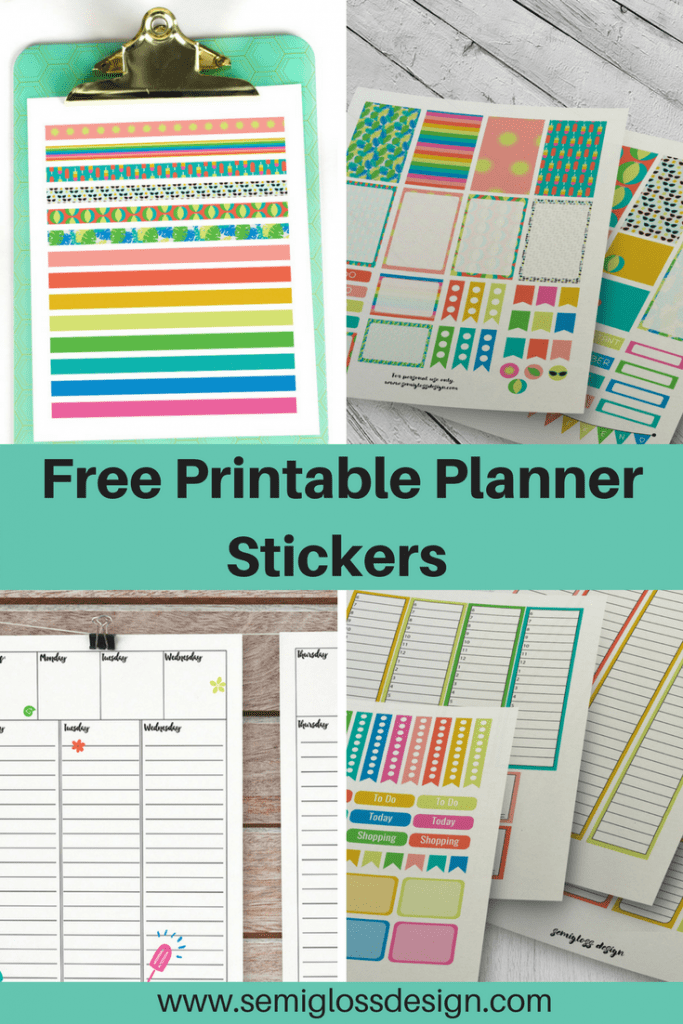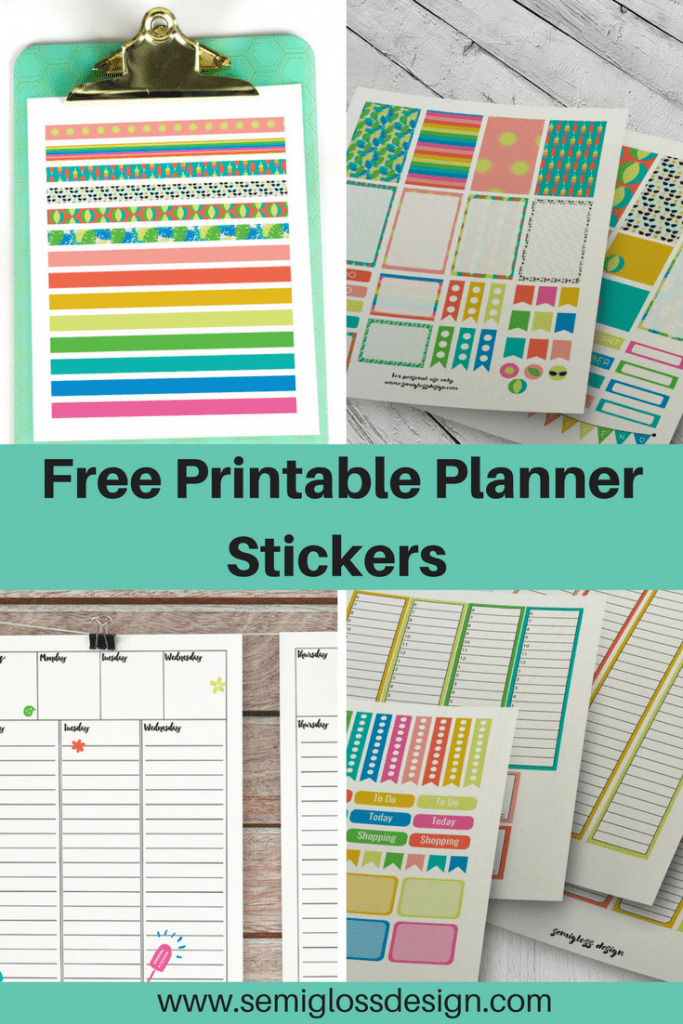 To gain access to this free printable washi tape sheet and more, sign up for my newsletter. This will give you access to my resource library!
My resource library is filled with goodies such as:
More planner stickers
Printable planner pages
Printable cards
JPEGs for cut files
Printable Art
Canister labels
and more!
Look, I hate spam as much as you do, so I promise not to spam you. Currently, I send out 1 newsletter a month, just to let readers know about new printables in the resource library and blog posts they might have missed, plus a reminder of the password and link to the resource library.
Upon signing up, you will receive an email with the link to the resource library and the password.