Best Friend Gifts: Gifts for Cold People
These gifts for cold people make great best friend gifts for the people you love who hate winter. Waited until the last minute to shop? Check out my last-minute gift guide filled with creative ideas that can be bought without you leaving your house!
I'm kind of an expert at being cold. But I'm slowly finding ways to not be miserable in the winter. Do you have a friend who's always cold? Show them you care with these thoughtful gifts for cold people.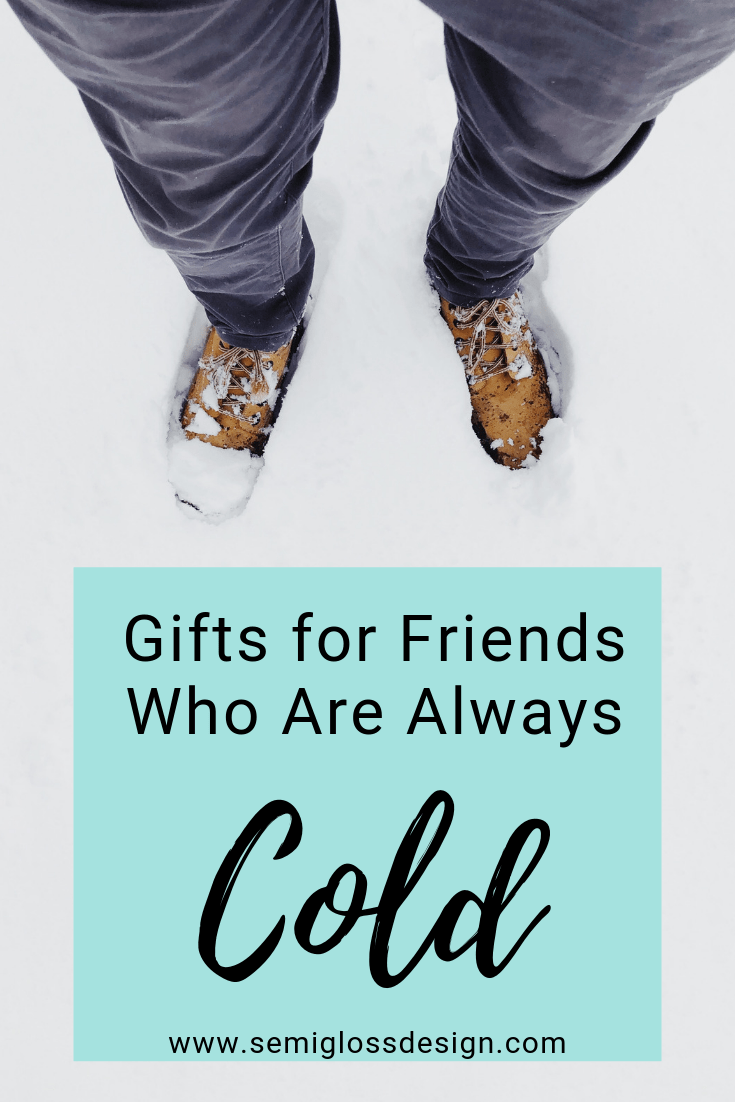 Gifts for Cold People
This post contains affiliate links. By purchasing an item through an affiliate link, I earn a small commission at no extra cost to you.
This hoodie sweatshirt will keep them warm while telling the world exactly what they think of winter.
So, this is my secret to life in winter. I work in a mostly unheated barn and I swear by fleece leggings to keep warm. The secret is to wear a pair every day *under* your normal pants. You can borrow that life tip. And maybe wear them with warm socks and boots instead of high heels…
For men, these are a nice option.

I use my heating pad for pain, but it also works to keep me warm. My kids steal it all the time in the winter.
In addition to the 4 blankets on my bed, I have this electric blanket as well. My house isn't insulated very well, so it's necessary on those really cold nights. Tip: Tell them to turn it on about 20 minutes before they get into bed so that the bed is already warm!
In the winter, I drink hot tea all day long. These mugs keep your beverage warm for hours. I have to keep buying them because my husband steals them.
Another cute hoodie to keep warm in. Hoodies are the best. Plus, they have pockets!
Flannel sheets keep your bed from being ice cold in the winter. Plus they retain the heat a little better.
Wool socks are essential for cold toes and these are super cute! Plus, they're sweat wicking so even if your feet get too hot, they won't get wet and become colder.
In the winter, I spend a lot of time reading. This book is currently on my wish list. If you don't know your friend's taste in books, get them a gift card so that they can pick out their own. My kids love getting gift cards from their grandma so that they can buy all the books they want.
A Fun Craft Kit
This is a great gift for when they can't leave the warmth of the blanket. I'm currently working on this cross-stitch kit. Pair it with embroidery floss, aida, and a hoop! Check out this post for even more craft kit options!
These fingerless gloves are perfect for typing in a cold room. I use mine all the time!
Okay, so this gift is for the cold person who is also into woodworking or furniture painting. I swear by this heater for surviving winter and still being productive. We have the kerosene version because our electrical circuit in the garage is a bit wimpy, so the kerosene does most of the work. It's loud and smelly, but it's better than freezing or having to work in the house.
Pro-tip: Don't buy the bottles of kerosene. Go to a gas station and put it in a blue gas can. It's much cheaper. One can of kerosene gets us through most weekends. However, we've had some weekends in the single digits and it takes a can a day.
Looking for more gift guides?
Last minute gifts that are creative and thoughtful
Stocking stuffers for teen boys
Pin for Later!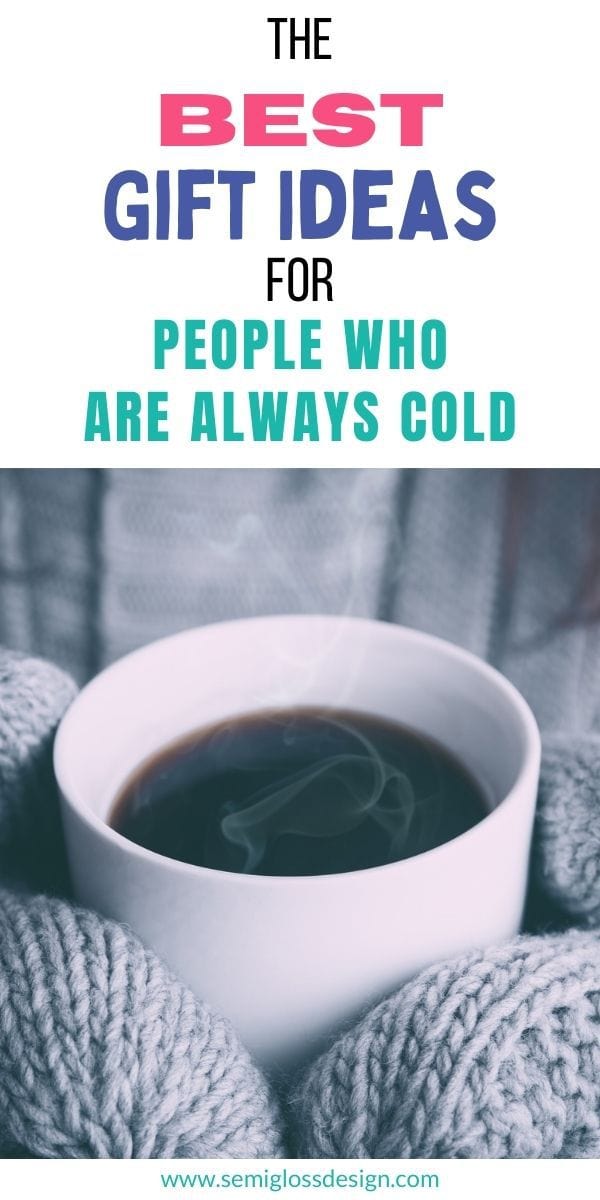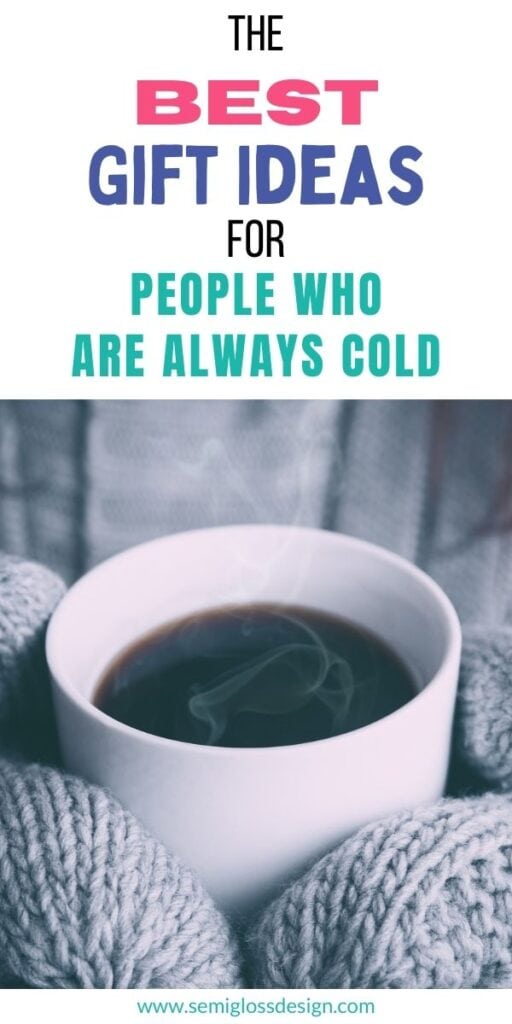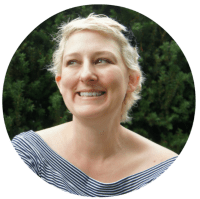 Emy is a vintage obsessed mama of 2 DIYer who loves sharing affordable solutions for common home problems. You don't need a giant budget to create a lovely home. Read more…