Narrow Office Chairs that Won't Break the Bank
Stylish, yet affordable narrow office chairs can be hard to find. As I continue to tweak my home office, I've been on the hunt for the perfect one.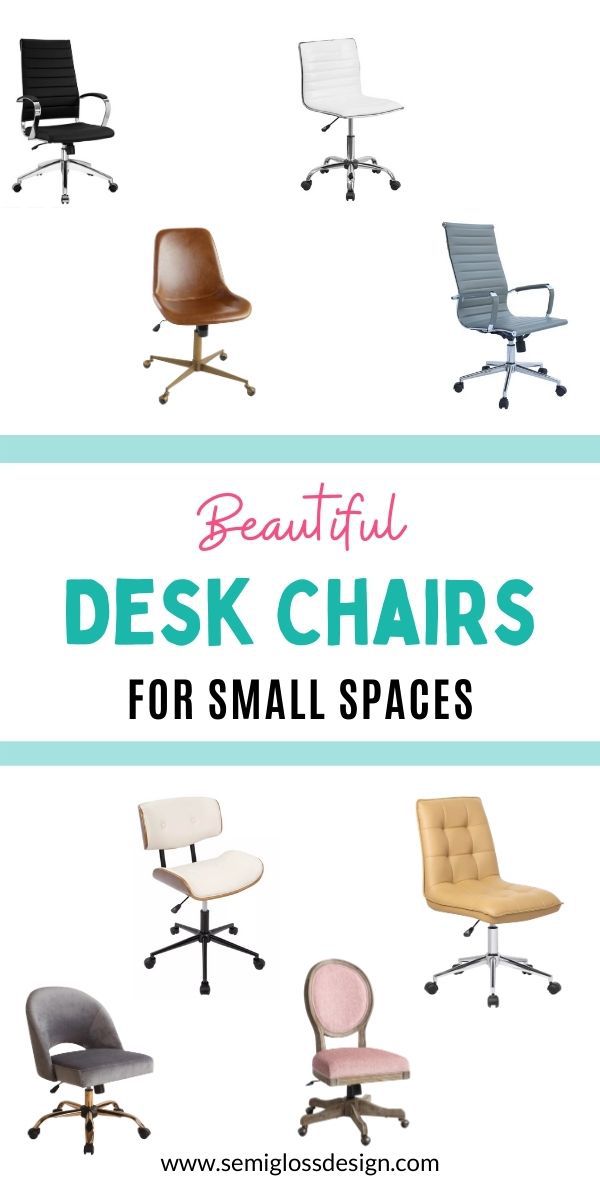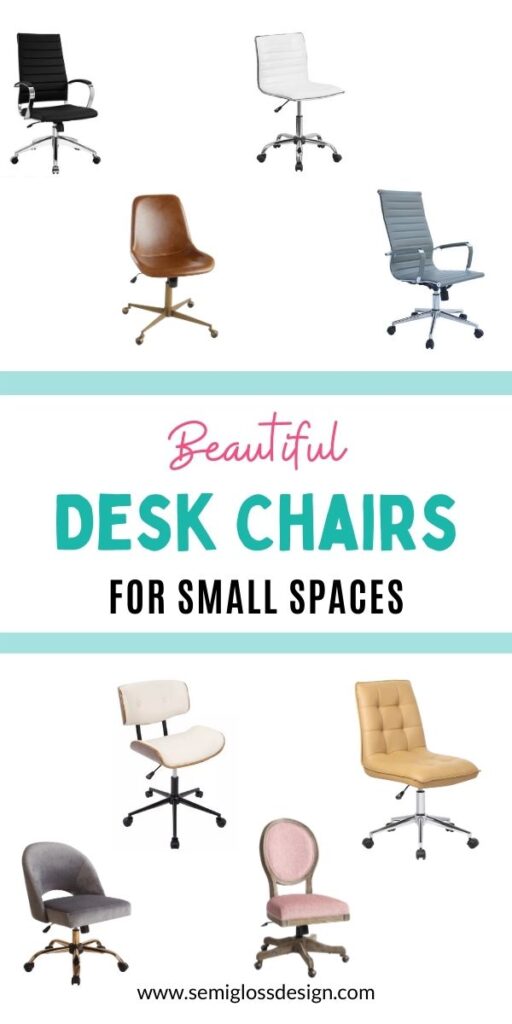 This post contains affiliate links. By purchasing an item through an affiliate link, I earn a small commission at no extra cost to you. As an Amazon Associate I earn from qualifying purchases.
I swapped my old giant desk for a smaller, vintage desk a few months ago.
I loved my old chair for comfort, but it was just too big to fit comfortably under the desk. It didn't fit into the desk kneehole, so I constantly had a sore back from sitting too far away. 
I'm not sure if you've ever tried to find narrow office chairs, but they're a bit harder to find! Apparently, everyone who sits in office chairs is Hagrid.
Here are some narrow office chairs that are beautiful. 
Tips for Buying Desk Chairs Online
Read the reviews if possible. Look for tips about comfort and long-time use.
Think about how many hours you spend in your chair. If you only use it for a few minutes here and there, you can go with a chair that is cuter. However, if you spend hours in your chair, make sure to buy an ergonomic chair.
If possible, try the chair in person. It isn't always possible, but if it is, it's worth the time.
If it's too cheap, it probably isn't comfy. Cheap is relative, so I'll say anything under $100 isn't going to be comfy.
Pay attention to the return policy. Most places will accept a return, but is it easy to return a large piece of furniture?
Narrow Office Chairs Options
Click on any of the pictures below for more information.

This is the chair I bought. The high back makes the chair nice and comfortable. It's narrow enough to fit under my desk. It comes in a ton of colors besides black.
Update: 2 years later it's still going strong. I used it in my new boho office makeover.
I love it so much that I recently bought another one for my art desk.
You Might Also Like:
Pin for Later!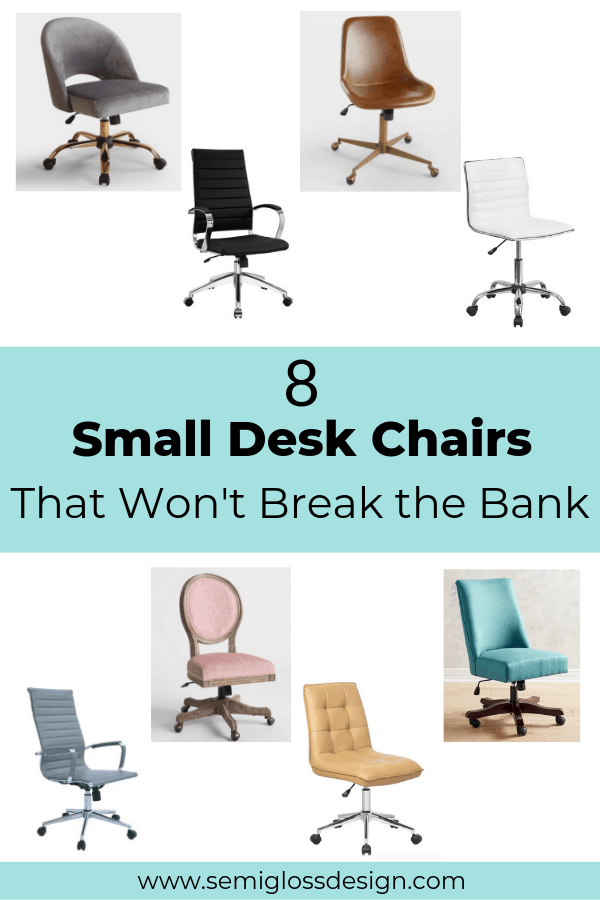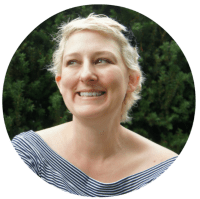 Emy is a vintage obsessed mama of 2 DIYer who loves sharing affordable solutions for common home problems. You don't need a giant budget to create a lovely home. Read more…