Henriksdal Chair Review: Most Comfortable IKEA Dining Chair Ever
The Henriksdal dining chairs are inexpensive, comfortable upholstered chairs from IKEA. Read this henriksdal chair review to learn why they're my favorite IKEA chair ever.
These chairs come with white slipcovers, so you might be interested in seeing how I shibori dyed the slipcovers to make them more durable to messy kids.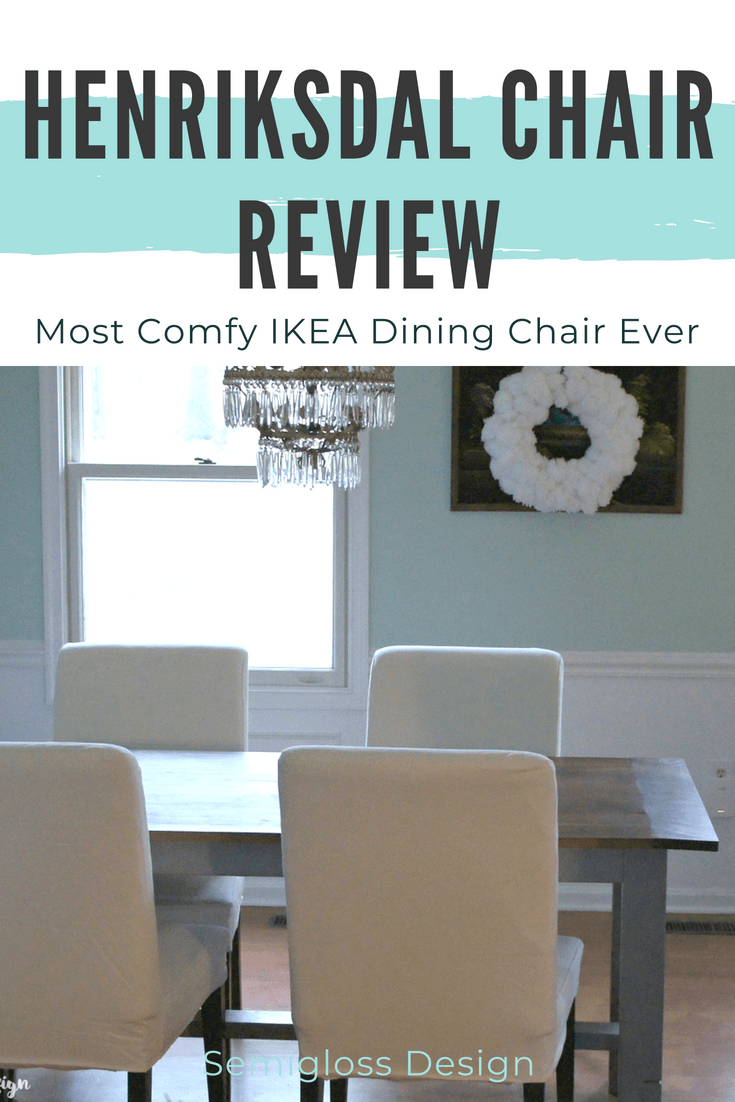 Henriksdal Chair Review
This is how my dining room looked before.
Although I had only had my cute, metal farmhouse chairs for a short time, it was time to buy new ones.
See, weren't they the cutest? The chairs shown are the Carlisle from Target. Cute. Farmhouse-y. Modern. But not comfy!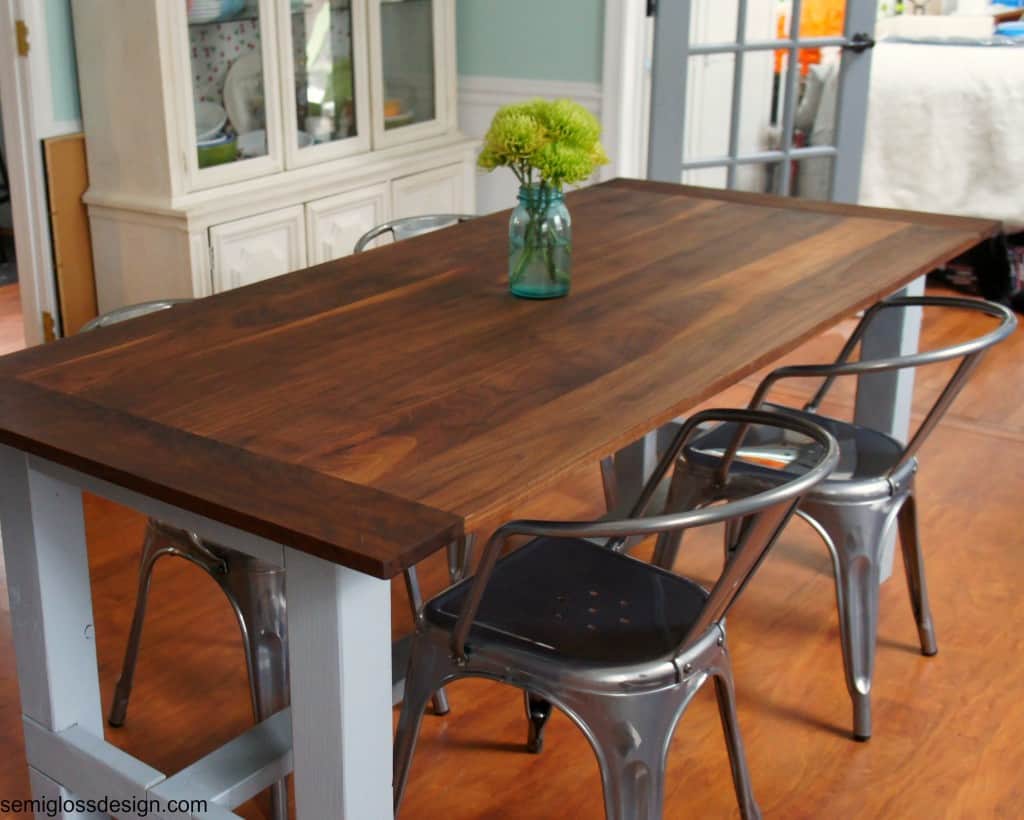 We bought the IKEA henriksdal chairs and have no regrets!
Pros of the Henriksdal
Size. Look at the difference in size. It's comical. The Henriksdal chairs are a nice size for adults and children, alike. I love the generous proportions!

Comfort. The Henriksdal are the most comfortable dining chair that exists. We spend a lot of time at the dining room table. Between, eating, working and playing, hours are spent around the table.
Snow days are often spent around the table playing board games or doing puzzles. If we have friends over, we often end up at the table, hanging out for hours.
A cushion could have made the old chairs comfy, except that the real problem was where the back of the chair hit. The Target chairs were low and hit me in the middle of my back.
The Henriksdal chairs are super comfortable. The seats are firm, but the back is nice and high. I can sit in them for hours without hurting.

Warmth. Metal chairs in the winter are not pleasant. We were grabbing throw pillows just to protect our bottoms from the cold chairs. Not a problem anymore!
Ease of cleaning. The metal chair stayed clean, so I can't complain there. However, my new dining chairs are slipcovered! That means I can wash them and more importantly replace the slipcovers for $10 a piece.
Yes. White is insane. Trust me. I'm not crazy. I have a daughter who thinks chairs and shirts are her own personal napkins. They are only white until I dye them.
Price. These chairs start at $69 each and the slipcovers cost $10 each. Such a great price!
Classic Style. The Henriksdal chair has a very classic Parsons chair silhouette. They work in any style, no matter how much you like to change your home.
Easy to hack. Oh, IKEA hacks are the best, aren't they? The legs could be painted, the slipcovers dyed or embellished. You're working with a blank slate.
Cons
Slipcover choices are limited. There are other options, but they add up for 4 chairs. I wish IKEA offered more pattern options.
Plans for the Henriksdal Slipcovers
I'm hoping the fabric will dye nicely. It's 100% cotton, but they have a weird texture. My goal is to dye them in a shibori pattern. If the fabric takes the dye funky, I'll just make new slipcovers. (They took dye beautifully!)
White is just never going to work in my home. They sure are lovely though, aren't they? Want to see how they turned out? Click here to learn how to dye your slipcovers.
Henriksdal Chair Review: Other All Thoughts on These Comfortable Dining Chairs
I love the proportional scale of the chairs with the table. It feels so grown up now!!
These IKEA dining chairs were so easy to assemble that my 12 year old son did all of them by himself. We celebrated with a puzzle. And these chairs were so comfy to spend time in.
Tips for Washing the Slipcovers
It feels so good to not hate my dining room chairs anymore! And the slipcovers are so easy to clean!
The slipcovers are easy to remove and throw in the washing machine.
They are easier to put back on if you don't dry them 100%. Put them back on the chairs while they're a bit damp.
The bottoms attach to the chair with velcro for a nice fitted slipcover look.
Update 1/15/2020: Although we gave our dining room a makeover, we still have these chairs in our sunroom. They are still so comfy for playing games.
Are you considering buying the IKEA henriksdal chairs?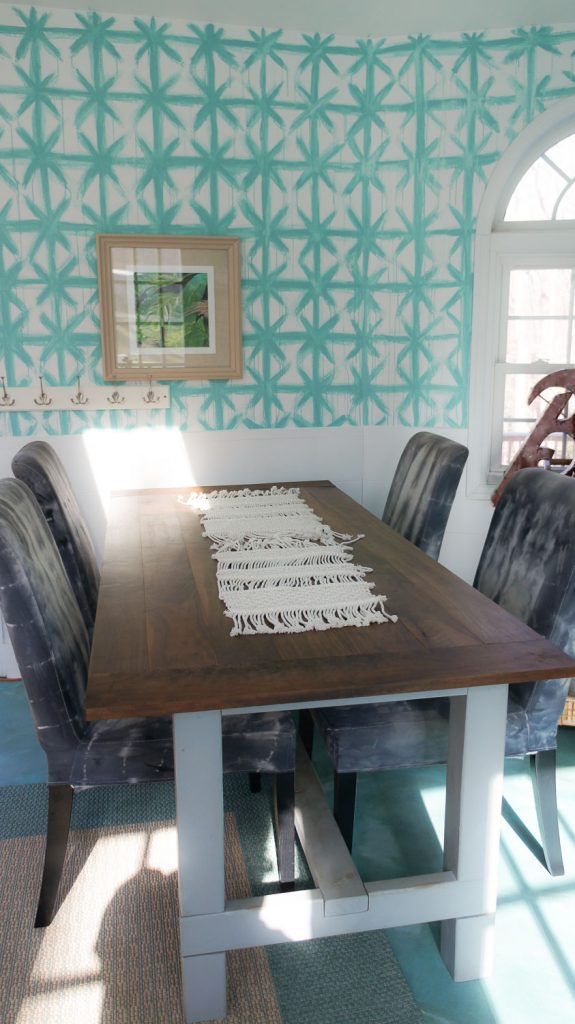 You might also like:
Pin for Later!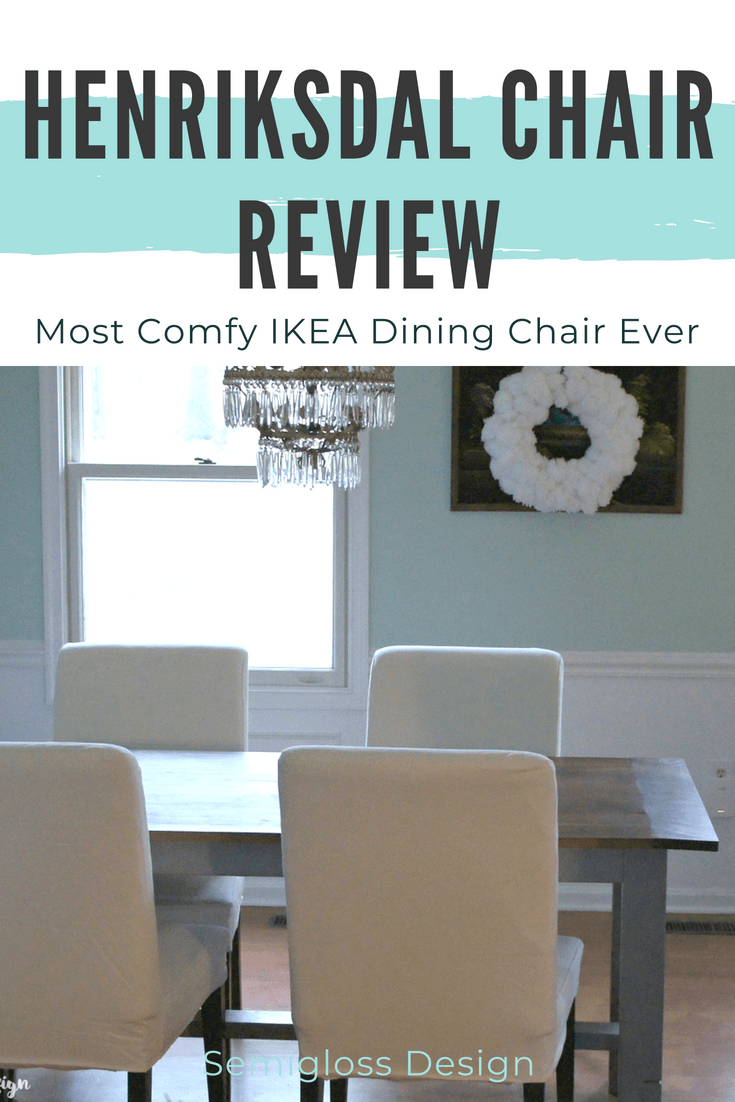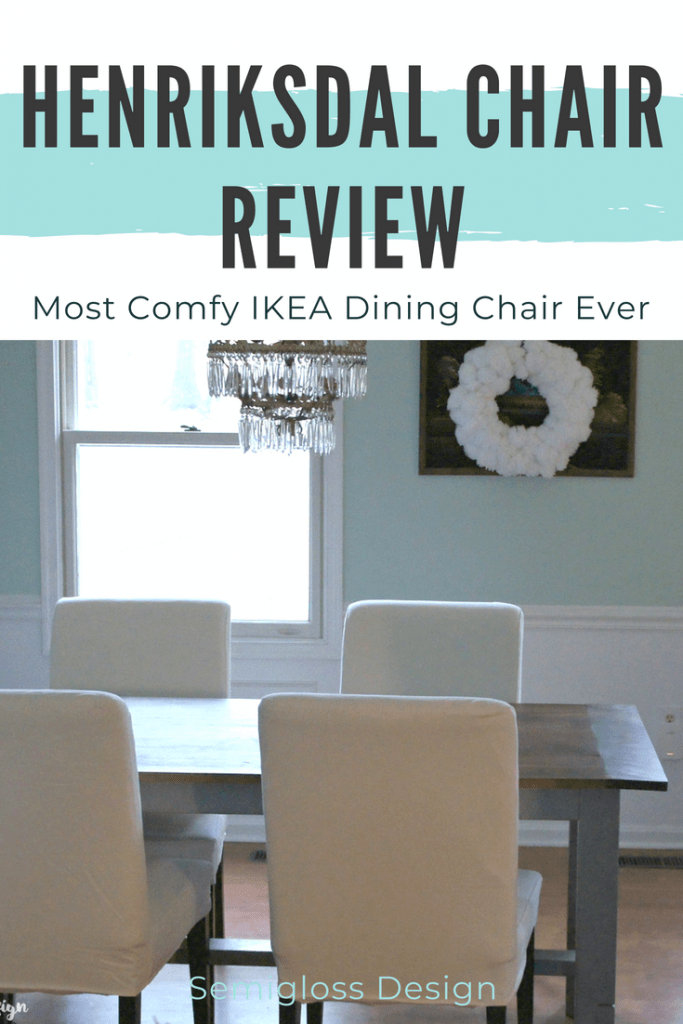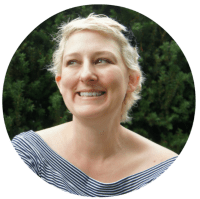 Emy is a vintage obsessed mama of 2 DIYer who loves sharing affordable solutions for common home problems. You don't need a giant budget to create a lovely home. Read more…