Today I'm sharing a furniture makeover that I've been working on for months! Months ago I brought home a vintage secretary desk to paint and sell. It's gorgeous and has so many amazing little cubbies. But the thought or painting all of those adorable cubbies pushed it to the back burner for a while. I'm happy to say that my secretary desk makeover is complete now and has gorgeous new hardware!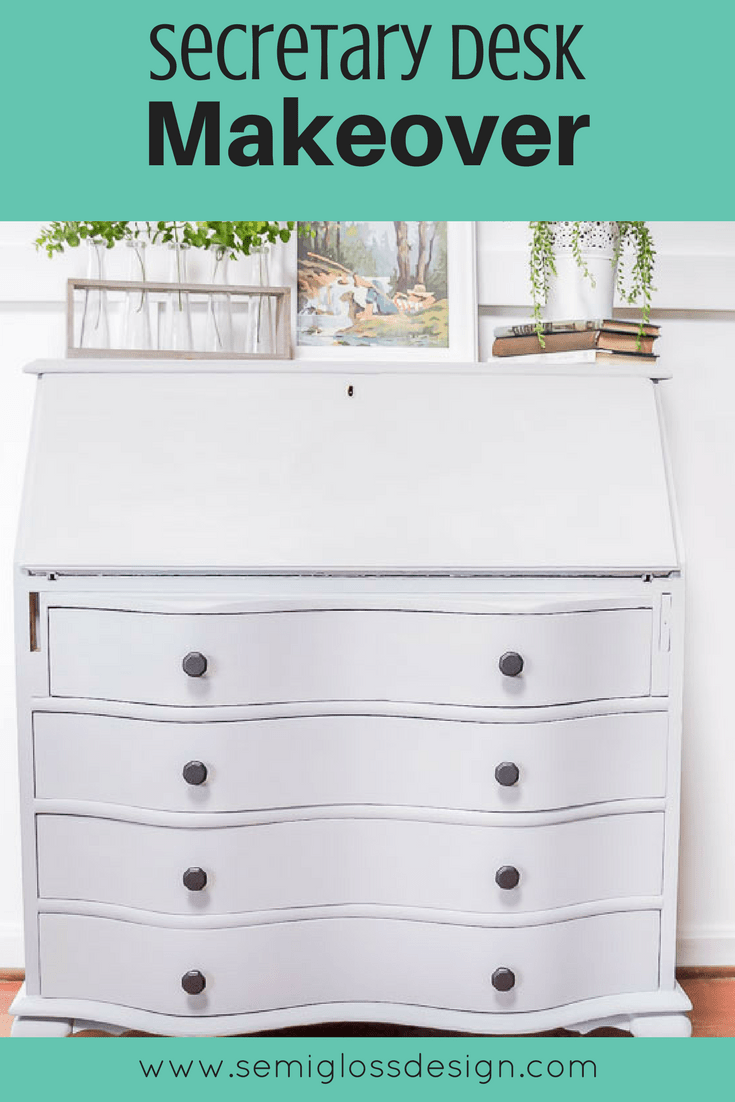 This secretary desk makeover is my entry for The Fab Furniture Flippin' Contest hosted by Evey's Creations, Ritzy Parties, By Scottie, Glittered Barn Designs and My DIY Envy. Our fabulous sponsor this month is D. Lawless Hardware and the theme is "Make it Pretty."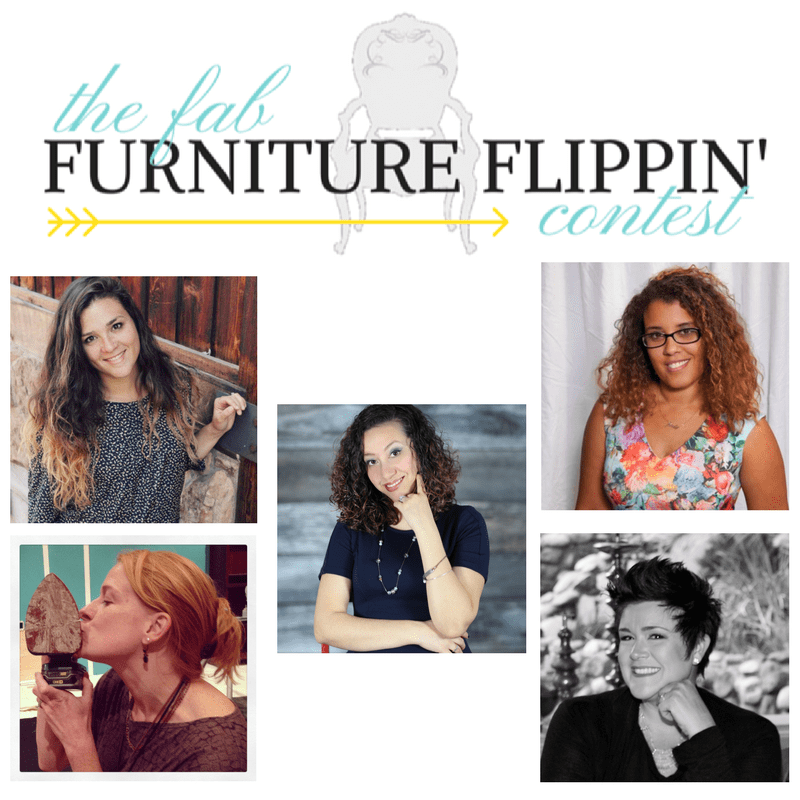 Some or all of the hosts of The Fab Furniture Flippin' Contest receive monetary and/or product compensation from the sponsoring brand, D Lawless Hardware, in order to complete their themed projects. D Lawless Hardware will also provide the prize package for the contest winner. 
Secretary Desk Makeover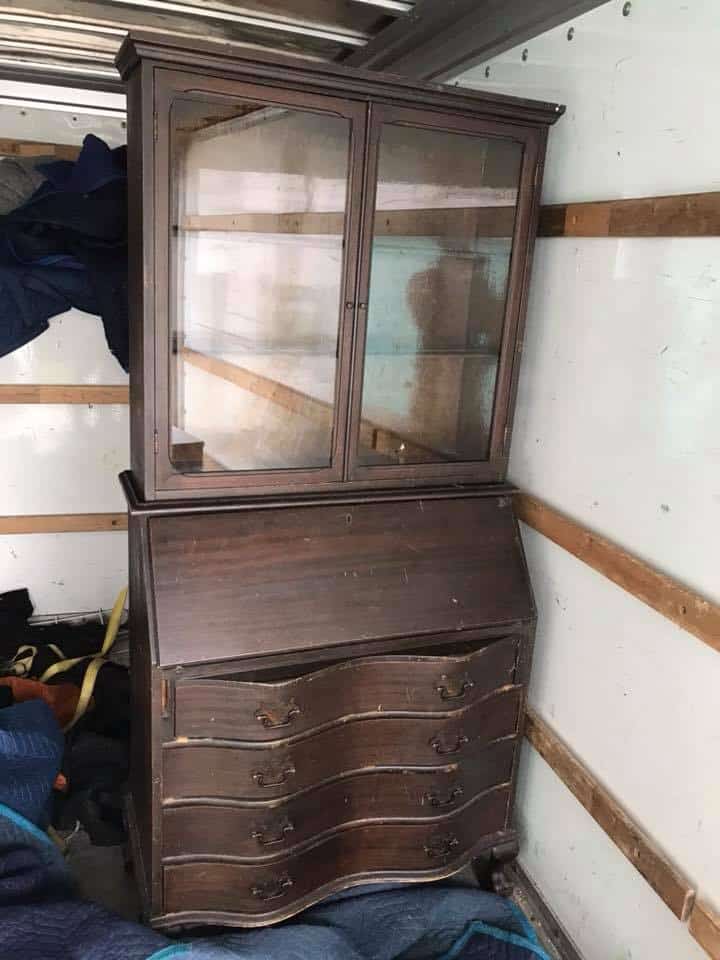 This secretary desk had great bones but needed some love.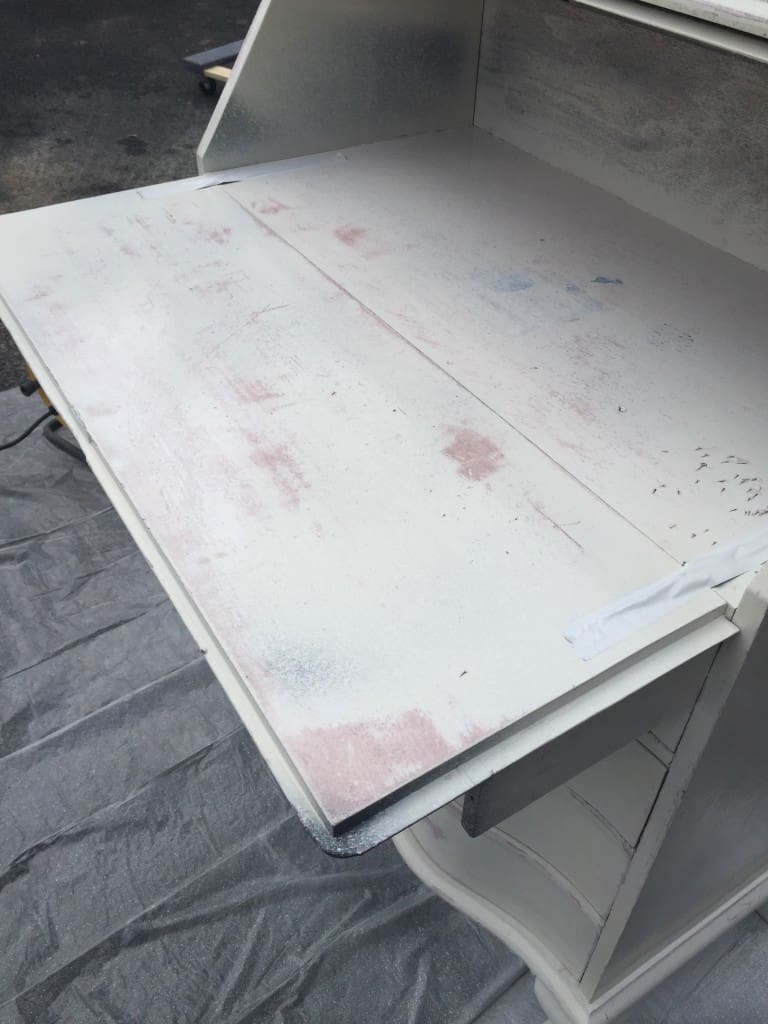 My husband primed this piece for me using a sprayer and the wood tannins bled through. This shows the importance of using shellac to seal those tannins in!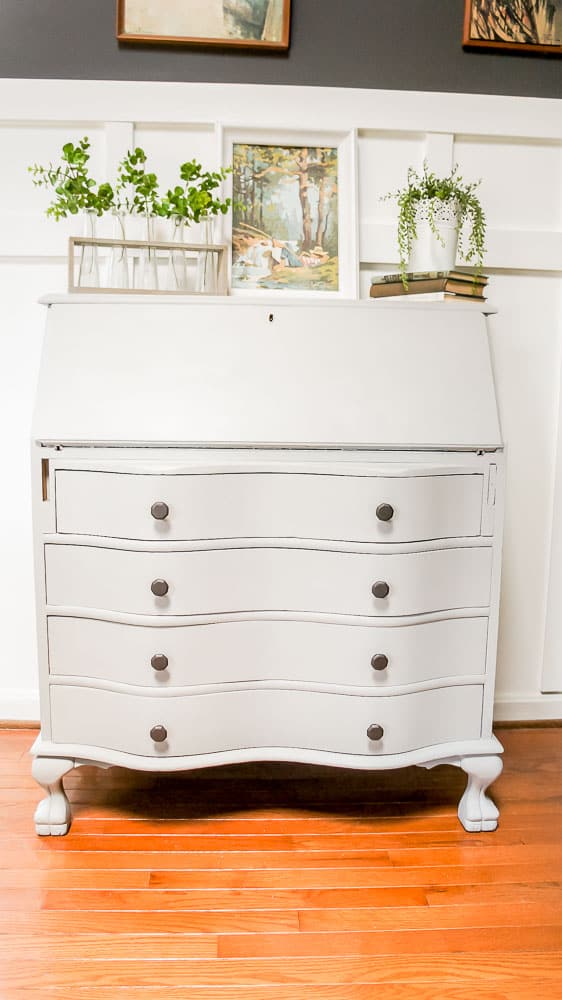 After many coats of shellac, primer and paint, it's looking a lot better now! I love the details on this piece.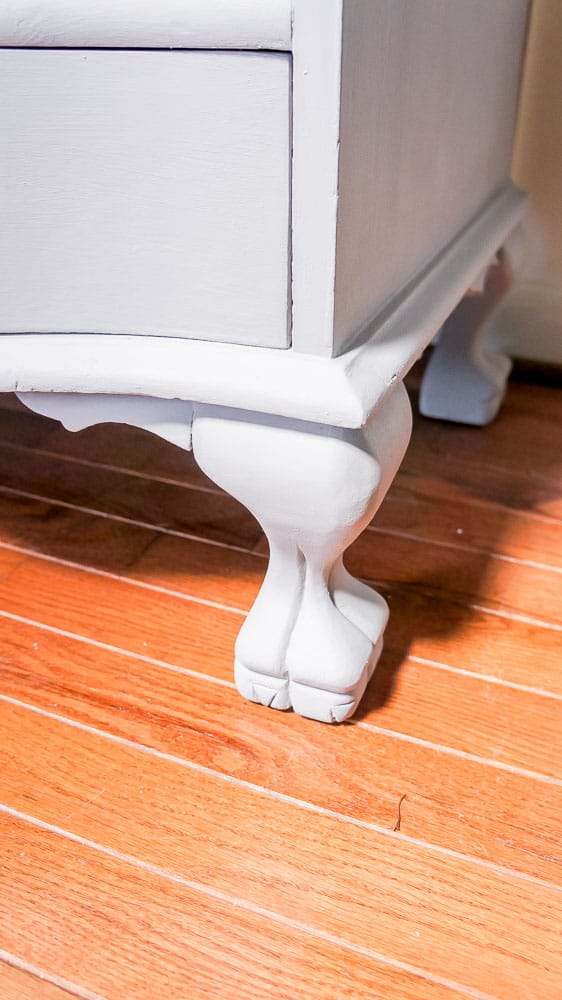 Like these feet! So cute, right?
The desk received new hardware from D. Lawless Hardware. I'm a huge fan of D. Lawless and buy from them often. Their selection is incredible and so is their prices. I used their glass knobs and cup pulls in my kitchen, as well as many other furniture makeovers.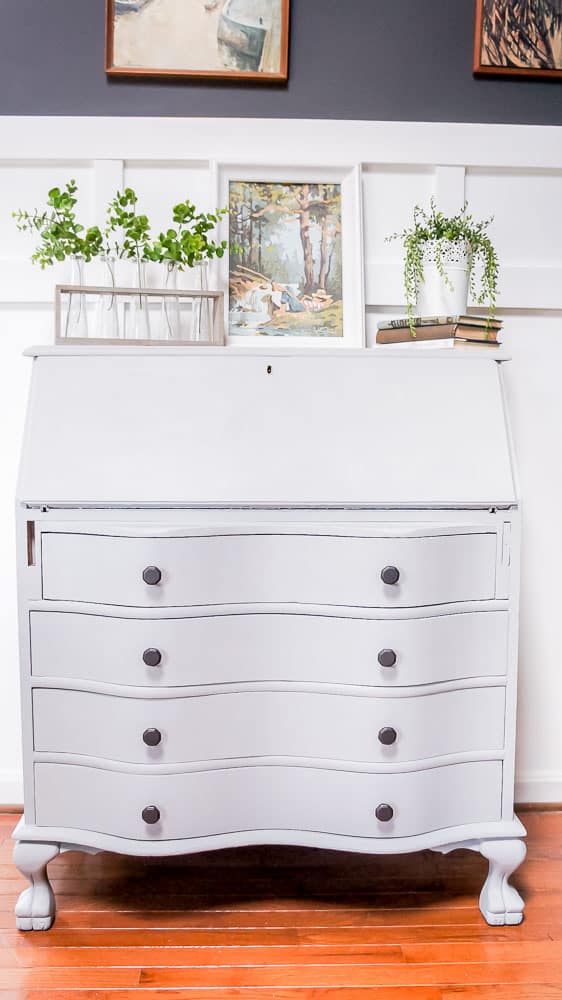 This secretary desk has serpentine curves, which made new hardware tricky. It had the typical gold pulls on it, but to be honest, those are my least favorite look ever. If I'm going to spend the time redoing a piece of furniture, I want it to look completely updated, hardware included. So I filled the holes with bondo and sanded well. I like bondo better than wood filler because it's so much smoother.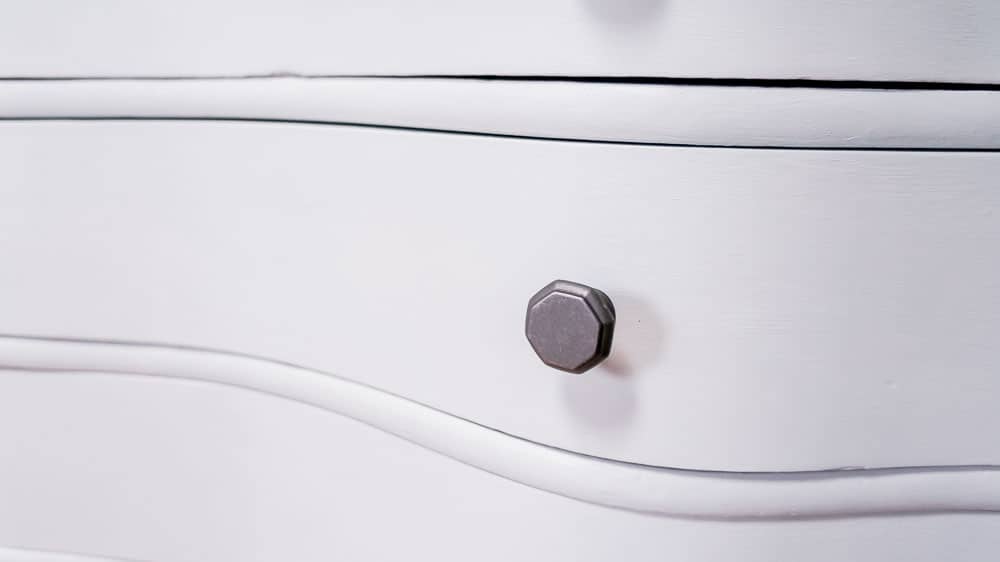 Then I drilled new holes at the front of the curves of each drawer for the new knobs. I chose these oil rubbed bronze octagon knobs because I like how classic, yet modern they are. I love how the octagon shape feels modern and the way the oil rubbed bronze contrasts with the gray paint.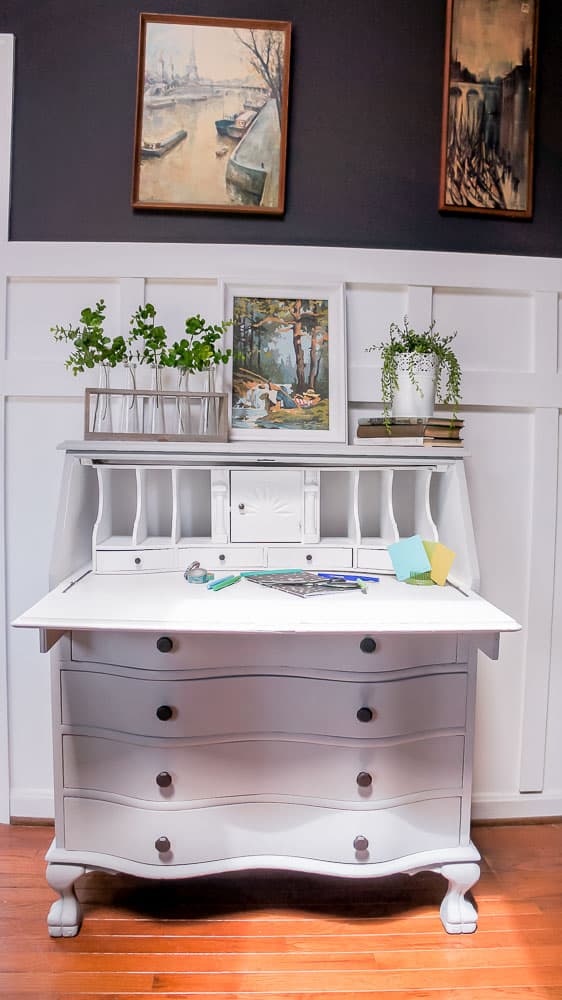 The inside was painted white to contrast with the gray.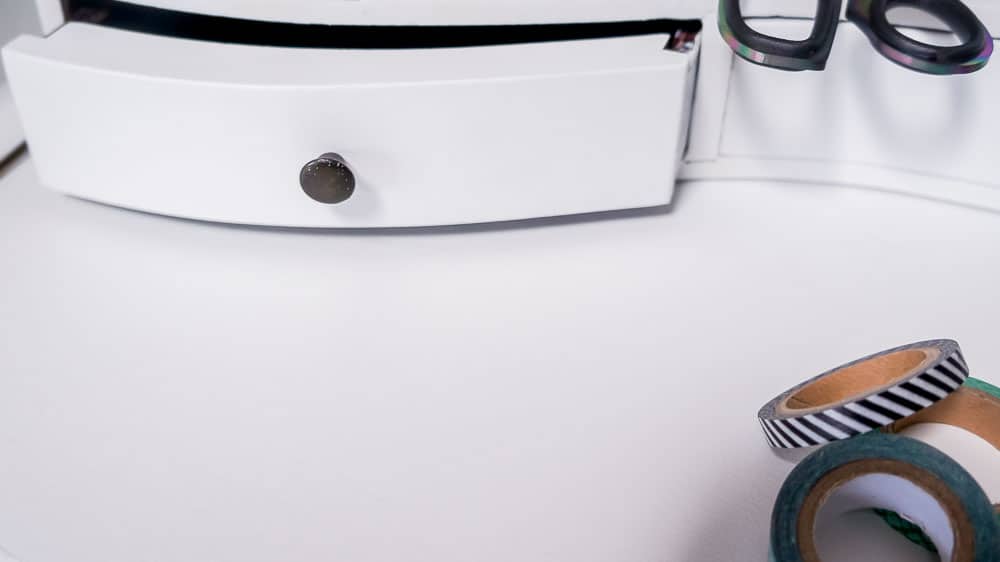 I love the tiny drawers so much. The knobs are original to the piece and look pretty cute with the new knobs!
If you're interested in joining The Fab Furniture Flippin' Contest, send an email to info@eveyscreations.com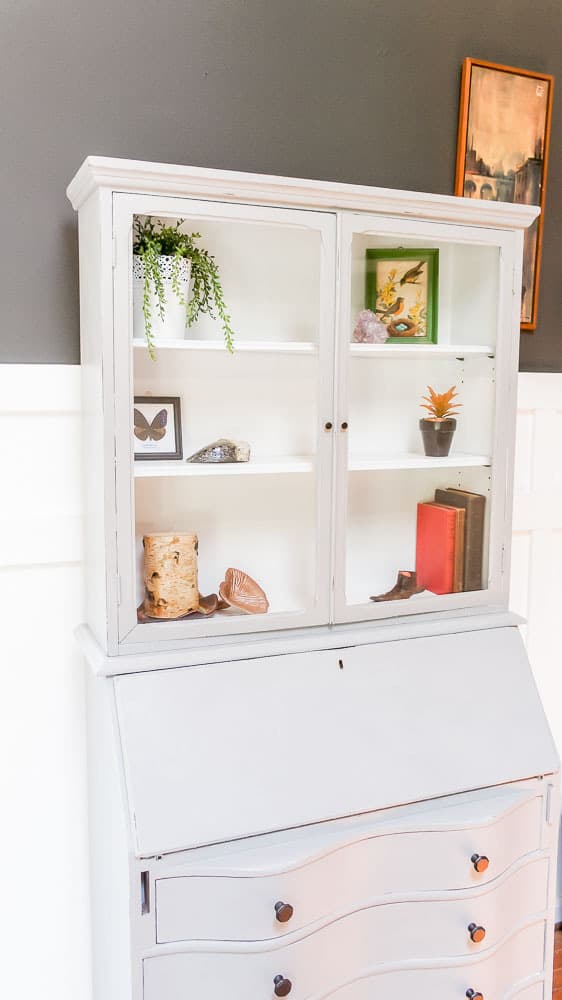 I love how versatile this piece is. It can be used with or without the shelf at the top!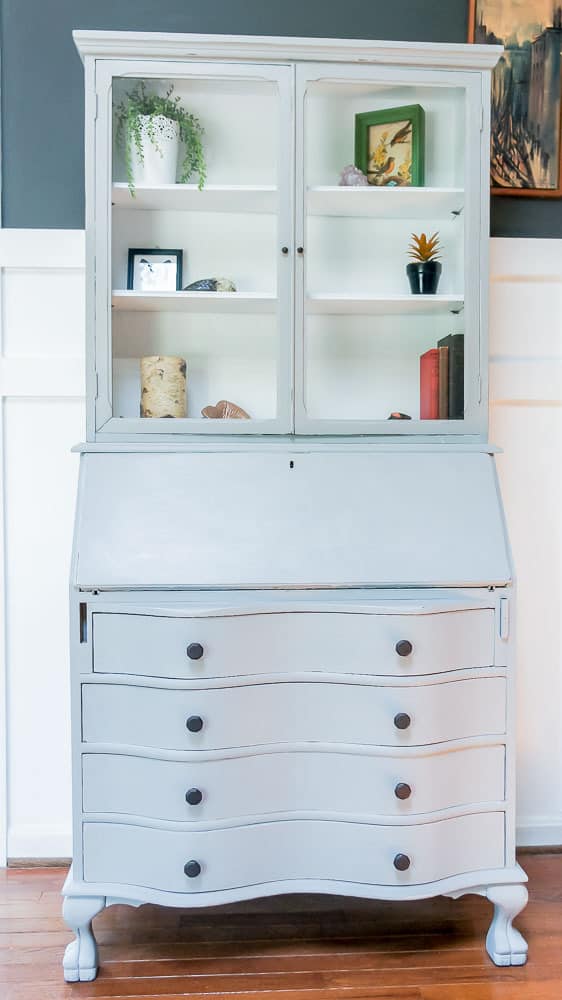 Pin for Later!