Amazing Free Habit Tracker to Motivate Anyone
Download a free printable habit tracker. Use it with other planner printables, like this meal planner or printable washi tape!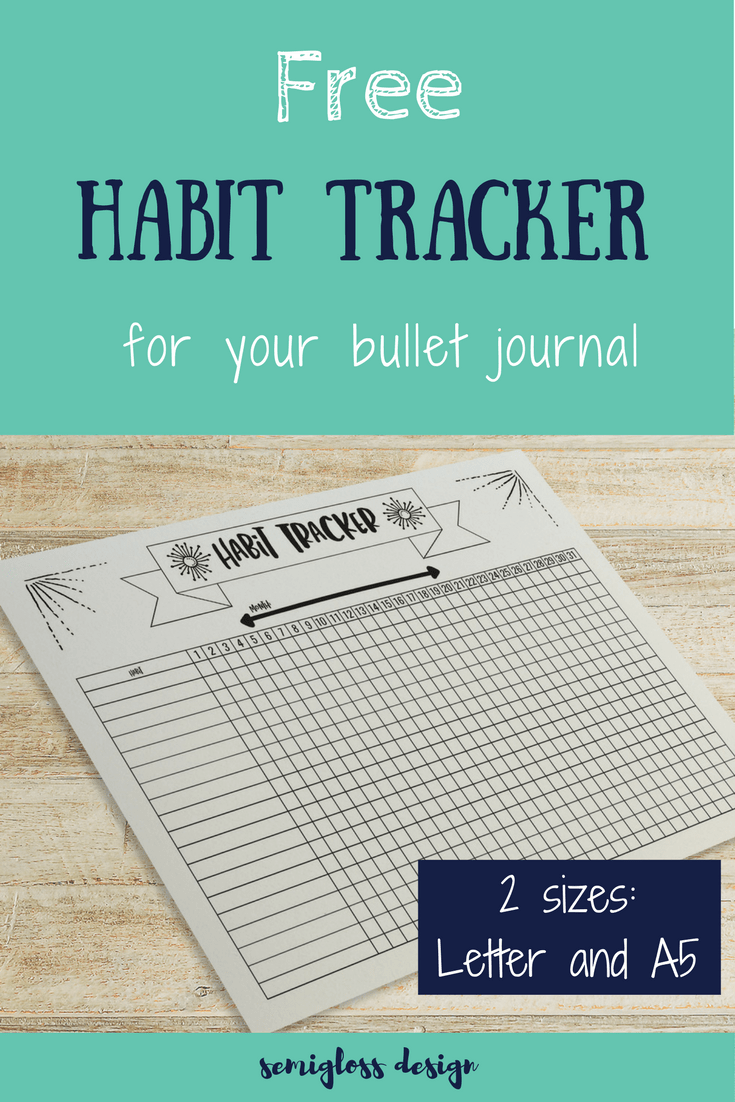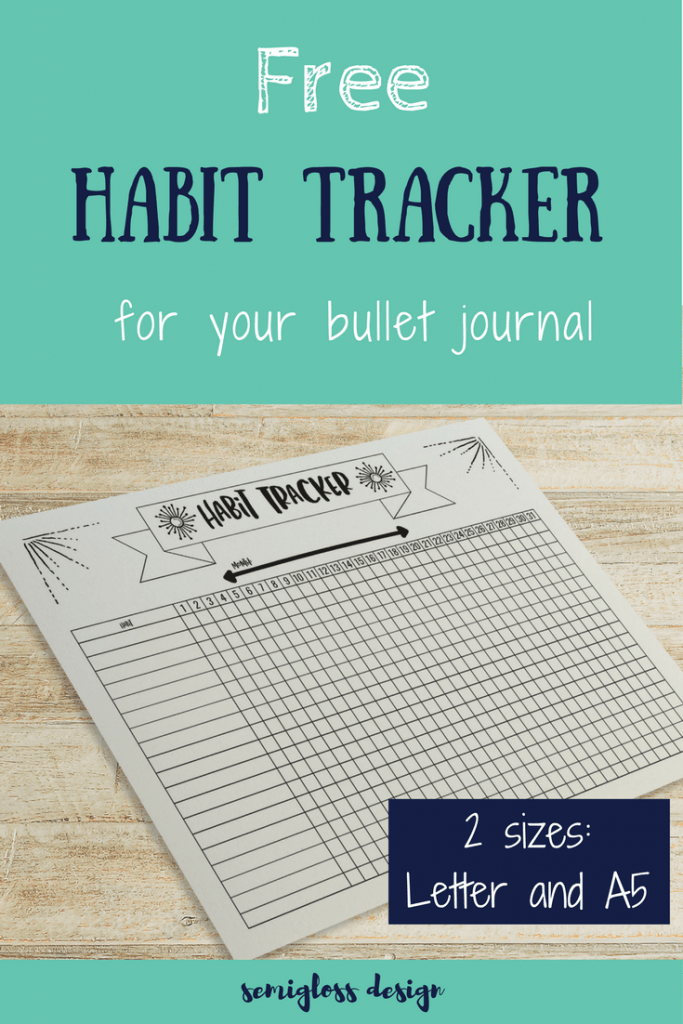 Who loves to obsessively track stuff? Me!!! That's what I love about using a planner.
However, I hate drawing everything out. I'm a bit lazy when it comes to that area. I would much rather make it once and print it out.
That's why I made a printable habit tracker.
I get the best of both worlds: structure and flexibility. As a list maker, I want freedom to add pages, but I also want them super organized.
You can use it in your bullet journal or other planners as well. Personally, I like to combine my Happy Planner with bullet journaling.
Psst… I just added these fun printable habit tracker stickers to my Etsy shop.
Free Printable Habit Tracker
This post contains affiliate links. By purchasing an item through an affiliate link, I earn a small commission at no extra cost to you.
I made the habit tracker black and white to conserve ink. This also allows for coloring!
If you print it with a laser printer on thicker paper, you can even use watercolor paints to make it even prettier.
I just bought some metallic pens that I'm excited to use with it. My favorite so far is the gold jelly roll pen. Now I want all of the colors!
Printing
For best results when printing, choose "Scale" and 100%.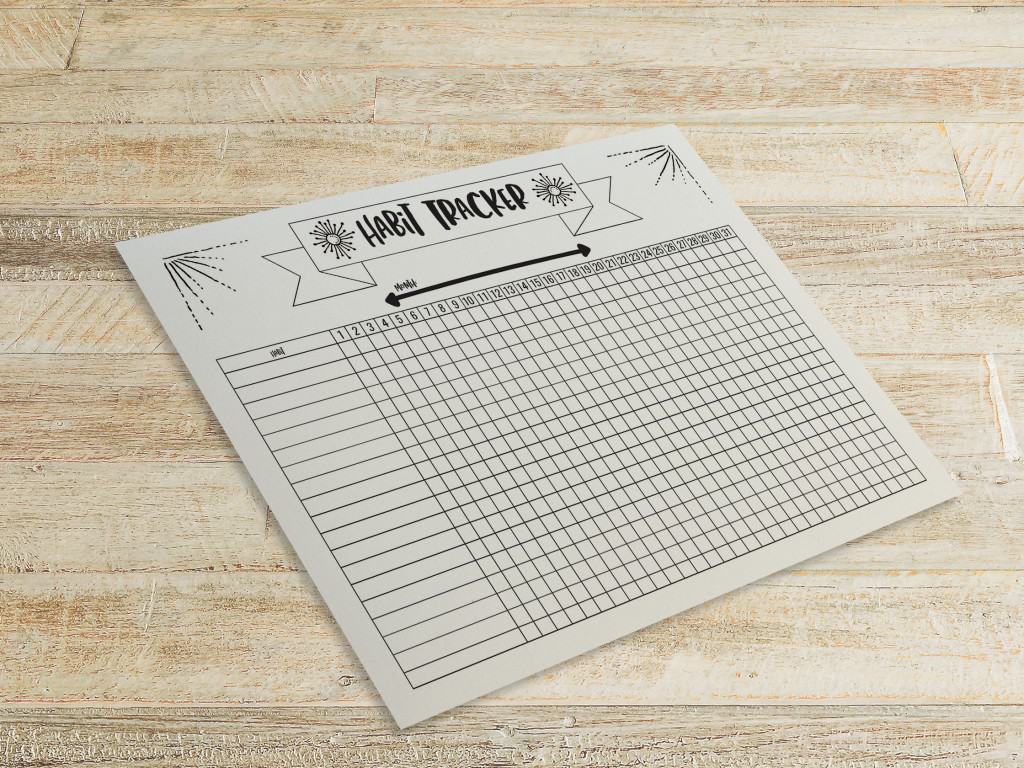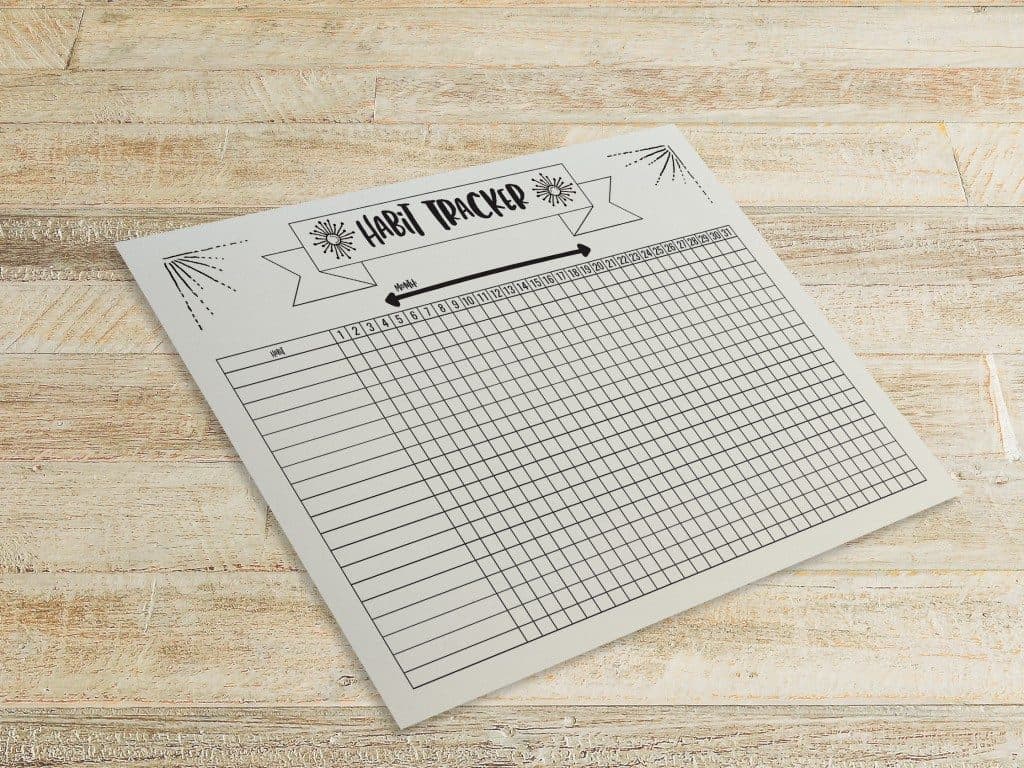 I have 2 sizes available: Letter and A5.
The A5 size would be great printed on sticker paper to fit in your existing bullet journal!
Letter size fits a normal binder or a Big Happy Planner. Just use the disc hole punch to insert it.
Things to Track on Your Habit Tracker
Exercise
Moods (colors denote certain moods)
Hydration
Staying within dietary boundaries (ate under 1800 calories today)
Pay bills
Track your period
Cook at home
Meditate
Practice your hobby
Sleep habits
Time wasters
Took medicine
Track health symptoms
Cleaning
Watering plants
Useful Info about Printable Planner Stickers:
Tutorials
How to Cut Stickers with a Silhouette Cameo
My Favorite Supplies
Want a Free 2022 Calendar?
Be sure to download a calendar for 2022!
What habits do you like to track?
Click to Download
Habit Tracker Printable – Letter Sized
Looking for MORE Habit Trackers?
If you like this FREE habit tracker, you might also like these habit trackers in my
Etsy shop.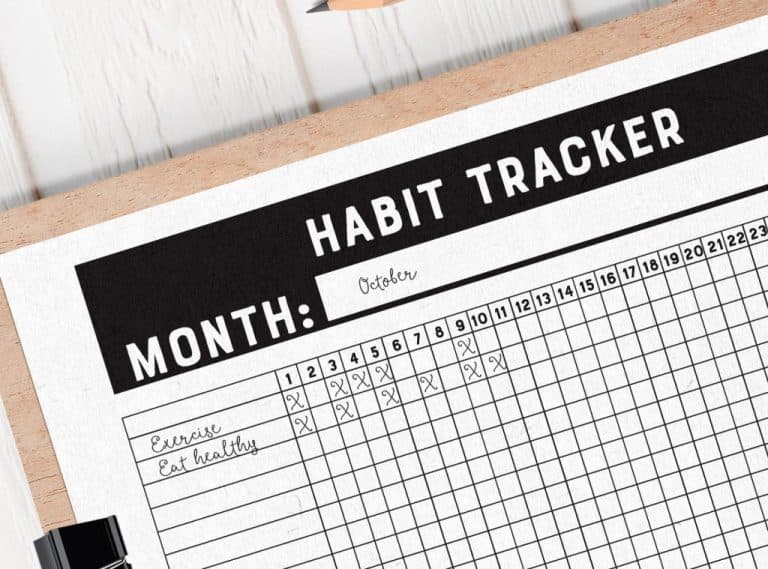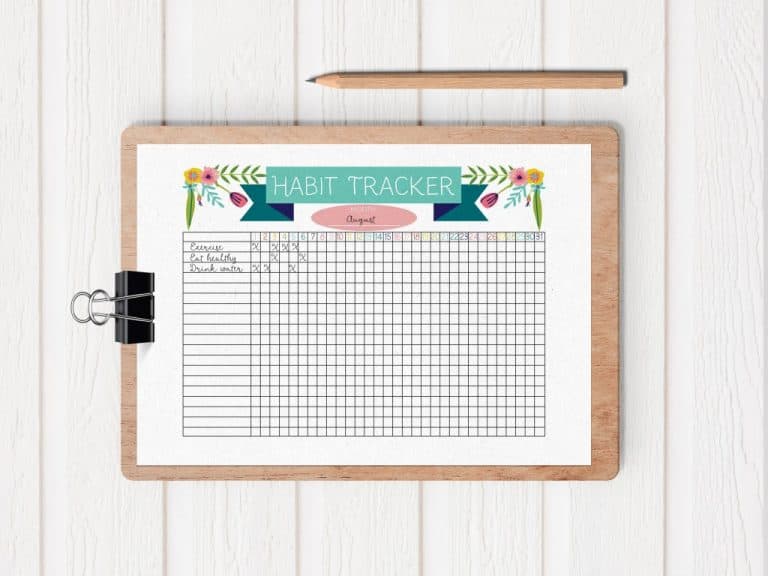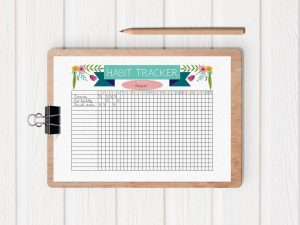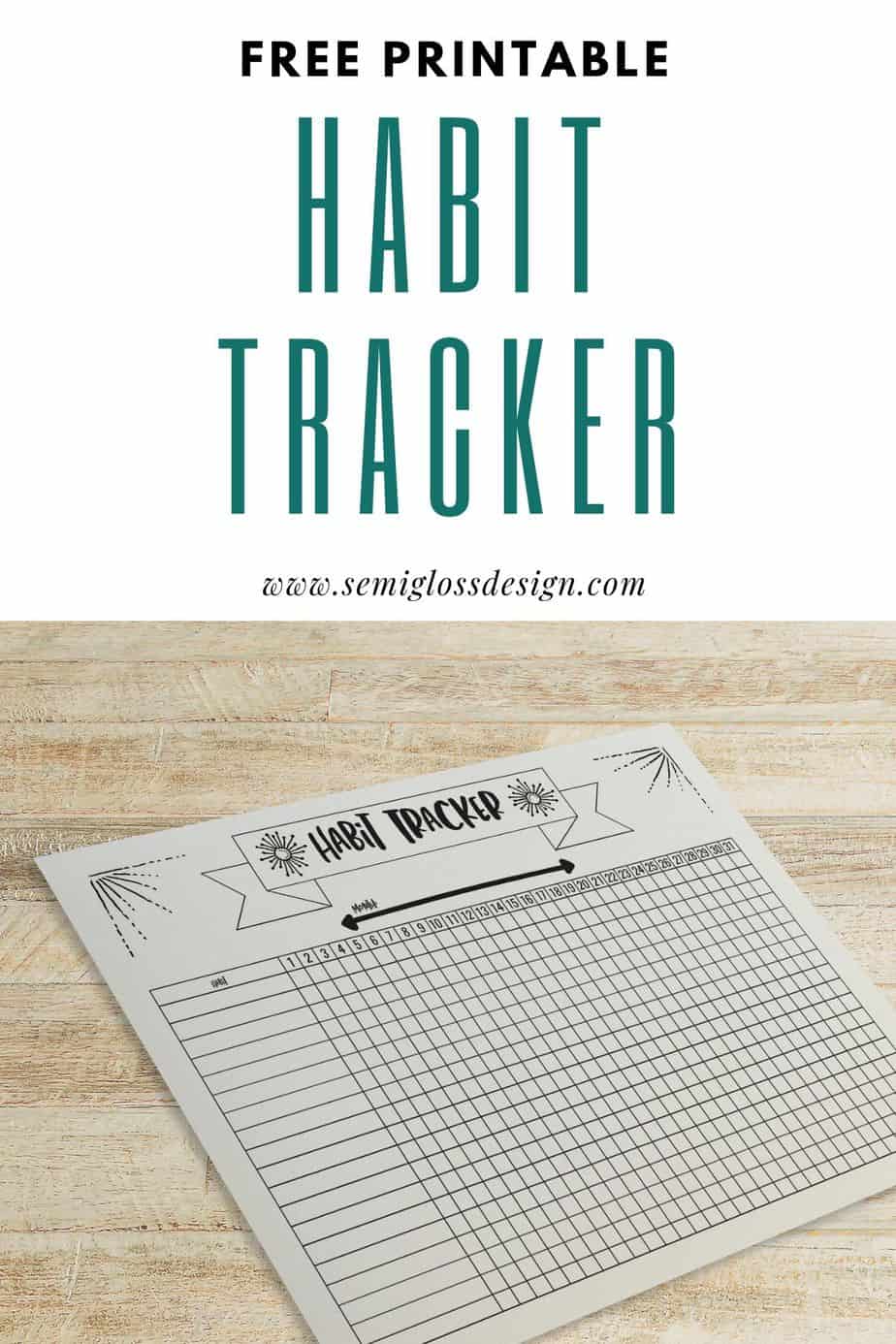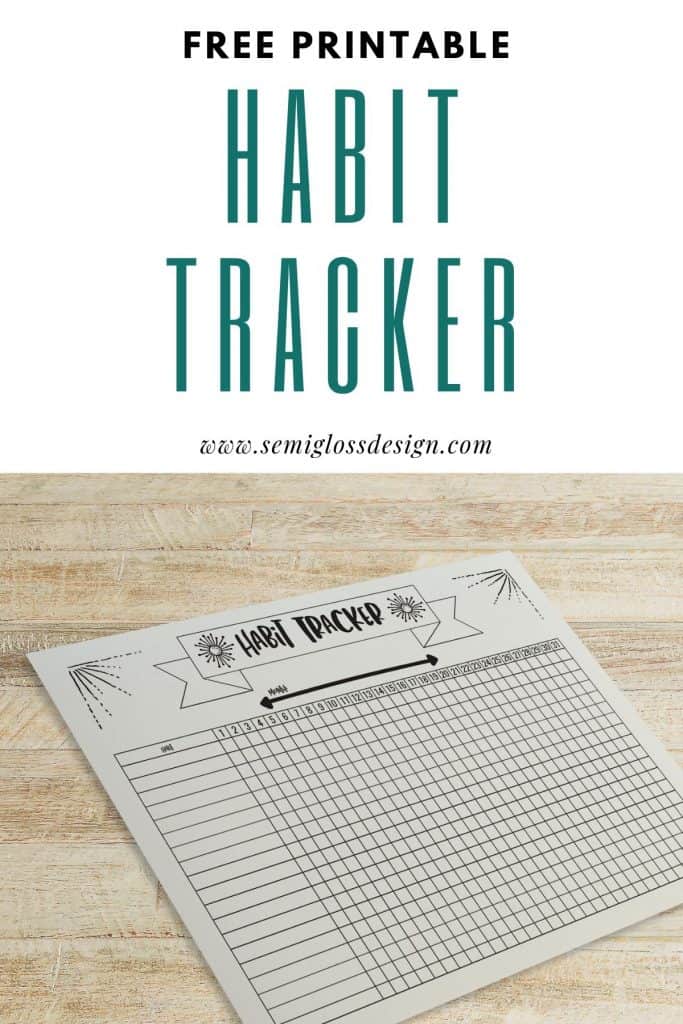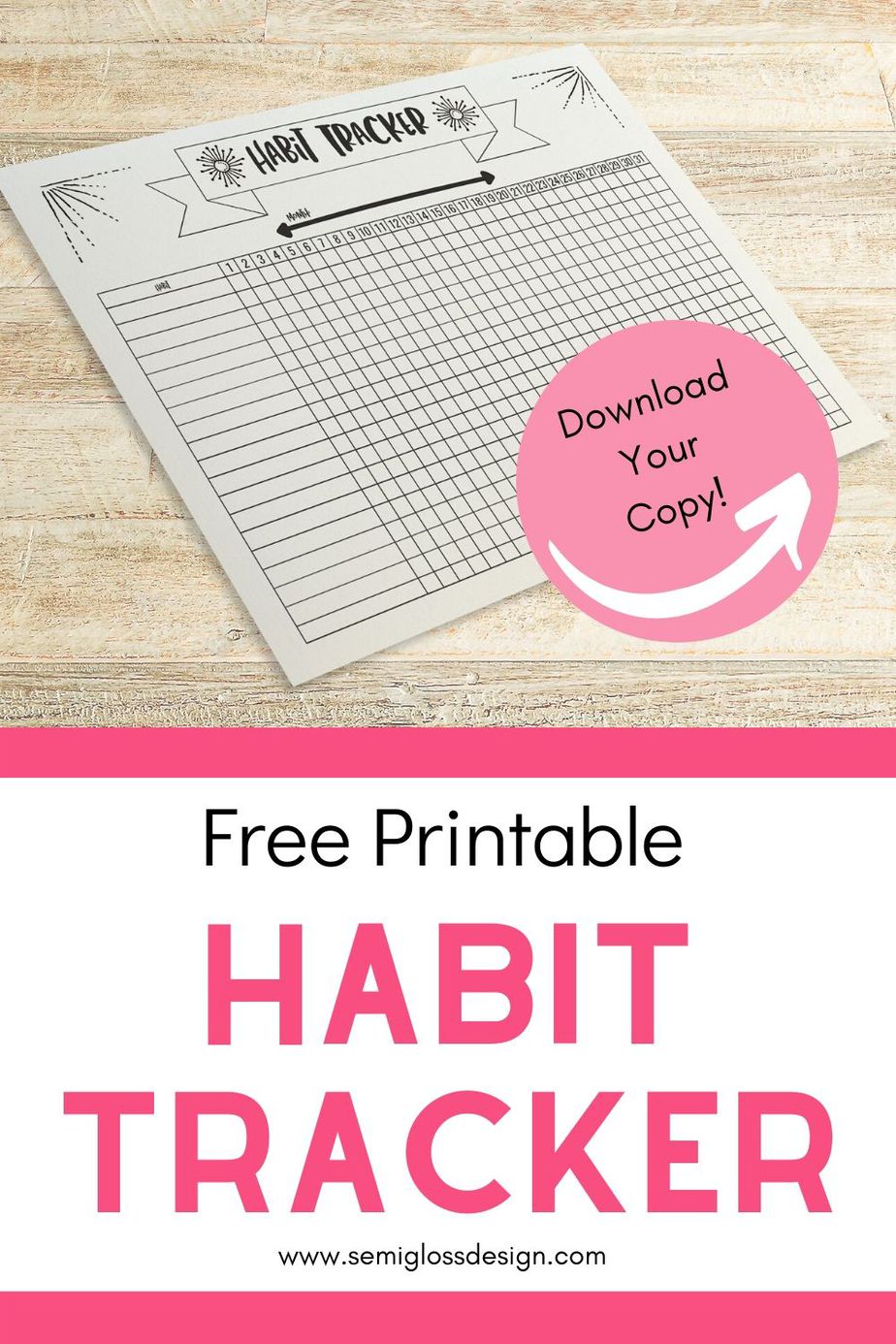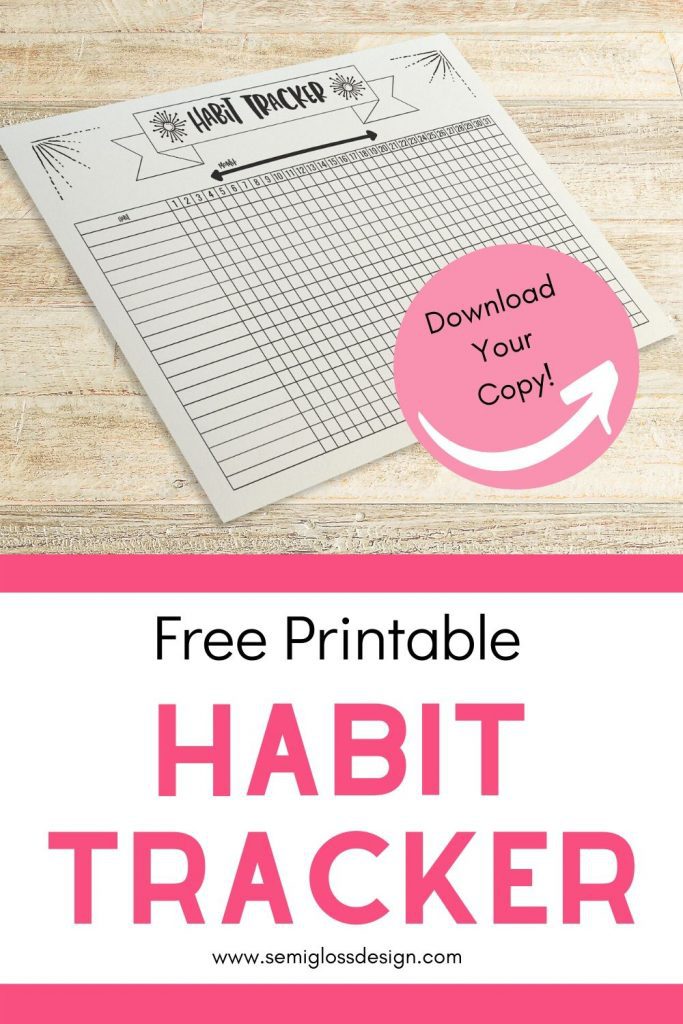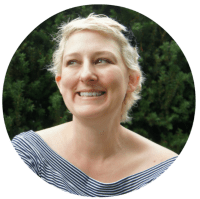 Emy is a vintage obsessed mama of 2 DIYer who loves sharing affordable solutions for common home problems. You don't need a giant budget to create a lovely home. Read more…