My Must-Have Planner Supplies
It's no secret that I love my planner! I probably love it even more at the beginning of a new month. There's nothing like looking at a blank calendar to get you motivated to be awesome.
As I was planning, I realized that although I reference these items all the time, I needed a post about my favorite planner supplies! So I created this ultimate guide to be able to reference.
Must Have Planner Supplies

This post contains affiliate links. By purchasing an item through an affiliate link, I earn a small commission at no extra cost to you.
Planner
The Happy Planner I own the Big Happy Planner, which is big enough for me to write all of my big ideas (see what I did there?). Seriously though, I write big, so I need lots of space. I love this planner. It's cute on its own, but plain enough to easily personalize with printable stickers, pens, and washi tapes. There are also tons of fun stickers to buy and use.
Making Printable Stickers
One of my favorite ways to customize my planner is by using printable stickers. There are a few ways to make printable stickers.
Sticker paper. I bought this pack because it was one of the few packs I found with 100 sheets. If I mess a sheet up, it's not a big deal to have to print another one.

Sticker maker. I also love my sticker maker. It makes regular paper into sticker paper with a cartridge. The cartridge can be changed out for laminate, which is also cool if you want to make your own planner covers. It's easy to use and requires no electricity, which I love. Just crank it through. I have a tutorial here at the end of this post for how to use a sticker maker. 
Cutting Stickers
Regular scissors. It's a bit tedious, but it works. I like to listen to podcasts if I choose this method.
Gyro-Cutting Tool. I haven't personally used this tool, but I've seen rave reviews on it in some Facebook groups.
Silhouette Cameo. I love my Silhouette. If your stickers don't come with cut files (or you make your own), you can use the print and cut function to cut your stickers. If you want a Silhouette, but don't want to pay as much, the Portrait is the same as the Cameo, but cuts 8.5″x11″ paper instead of 12″x12″. Another option is to choose an older device that works with the software or keep an eye out for deals. I waited until the price dropped on mine before making the purchase.
Accessorizing
Washi tape. Oh washi tape! The unicorn of the tape world. You must make regular clear tape feel so sad. You can never have enough washi tape. It's great for dividing spaces in your planner or just to look pretty.
Paper Mate Flair pens. I love that these pens are readily available and add a quick burst of color. I like to use them to emphasize important things on my to-do list.
Pilot G2 07 pens. These are my favorite every day pens. The ink is smooth and they are a pleasure to write with. They do smudge a bit, but the trade-off is worth it for smooth ink. I bought the Pilot 05 pens on accident and they are a close second fave. They write a bit finer, but still very smooth.
Mini post its. I love using post-it notes to organize my thoughts. In my planner, I write blog post ideas on each sheet, and then if something changes, I can move it without messing up my planner. For recurring posts, like planner stickers, I can re-use my post-it from month to month. Plus, the fun colors make it easy to color-code post types. If you don't blog, you can use this concept for your life. You could assign each family member a different color.
I'm sure that my favorite planner supplies will continue to change as my planning process evolves.
What are your favorite planning supplies?
Pin for Later!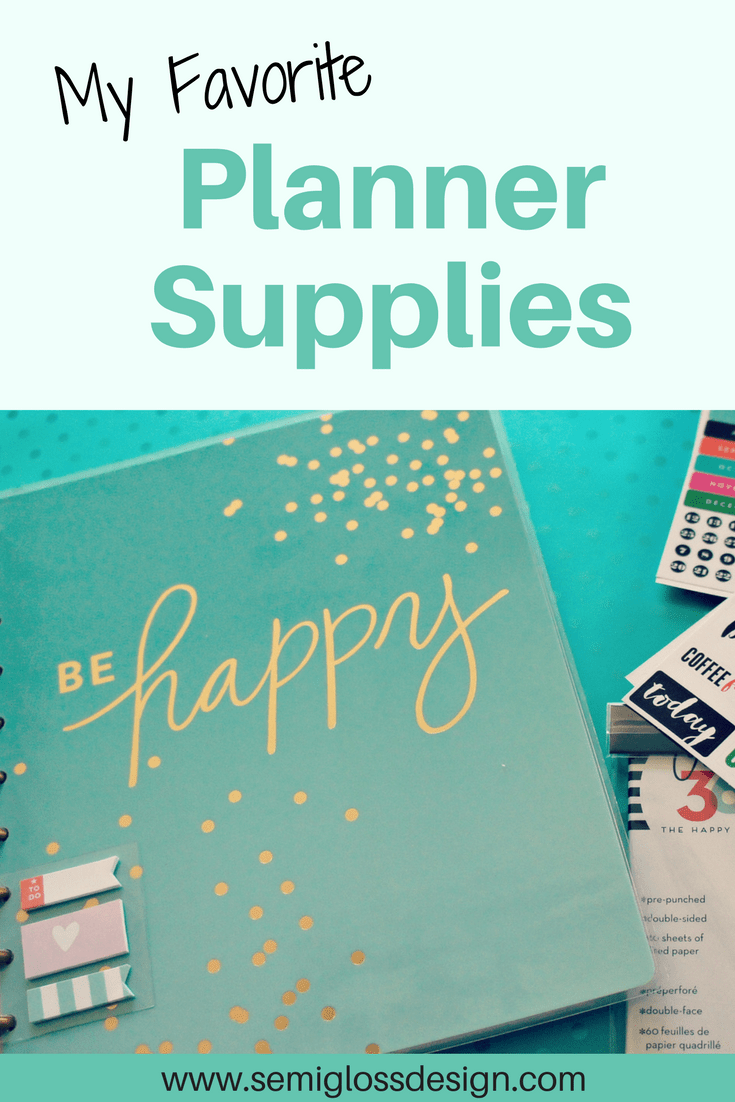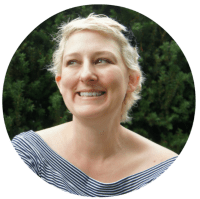 Emy is a vintage obsessed mama of 2 DIYer who loves sharing affordable solutions for common home problems. You don't need a giant budget to create a lovely home. Read more…