How to Stock a Bar Cart for Normal People!
Can you believe that it's already the end of the April? Welcome to this month's edition of Inspired By DIY. Every month, I join a group of friends to find inspiration from a design icon. Big thanks to Kathy and Jes for organizing this fun challenge!
This month, we are finding inspiration from Miles Redd. Mile Redd is known for his use of saturated color, pattern layering, love of lacquer, and a killer bar display.
I've combined all of these and styled my vintage bar cart, as well as put together a guide for how to stock a bar for normal people.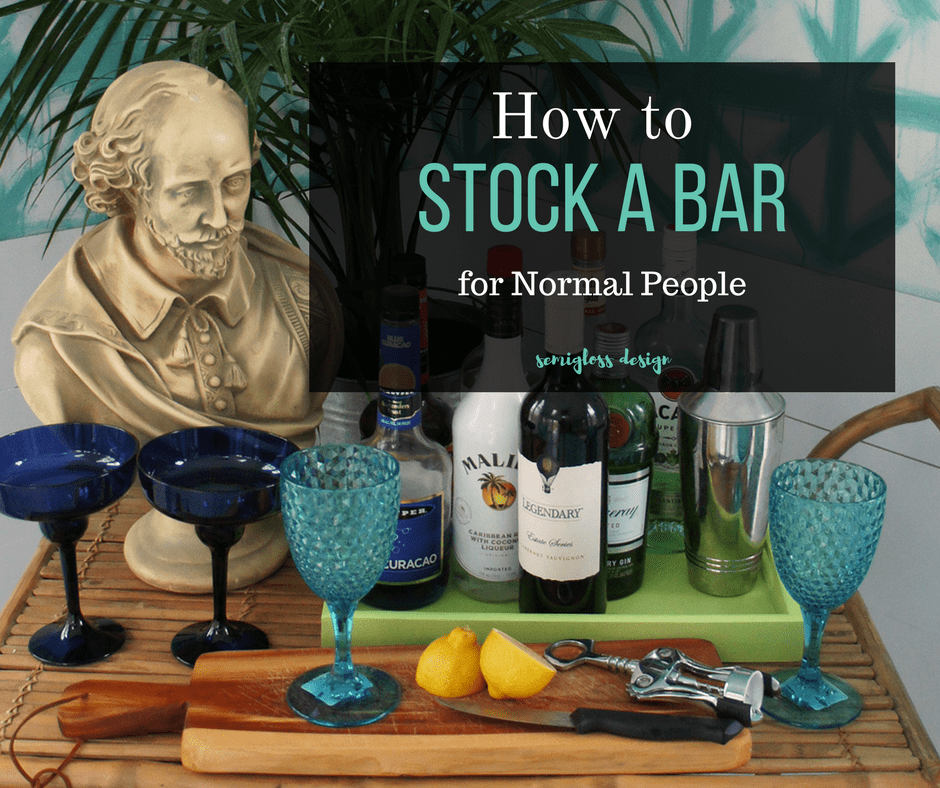 For the One Room Challenge, I'm redoing my sunroom to get ready for summer. Gearing up for summer means stocking my bar, so I turned to pinterest to check out some bar stocking lists.
But I came away more overwhelmed than when I began. What even is aromatic bitters? Do people actually like Campari?
Stocking a bar shouldn't be this confusing. This made me realize what I've known all along. Buy what you like.
If you don't know what something is, you're probably not missing out on it. Just because some list on the internet says that I need vermouth, doesn't mean that I do if I never drink it!
So I put together a list that is actually useful. It's a minimal list for stocking a bar. A smaller list feels more approachable than buying a ton of stuff that you will never use just to do it "right."
If you hate an item on the list, don't buy it. If I've left off your beloved aromatic bitters or Campari, buy 3 bottles just to spite me. 😉
How to Stock a Bar (for Normal People)
Wine opener/Bottle Opener (I like a combination one.)
Cocktail Shaker
Ice bucket
Red Wine
White Wine
Vodka
Rum
Bourbon or Whiskey
Tequila
Gin
Mixers
Mixers can be anything from sodas to juices. They will vary depending on your taste. If you hate Bloody Marys, it makes no sense to stock tomato juice.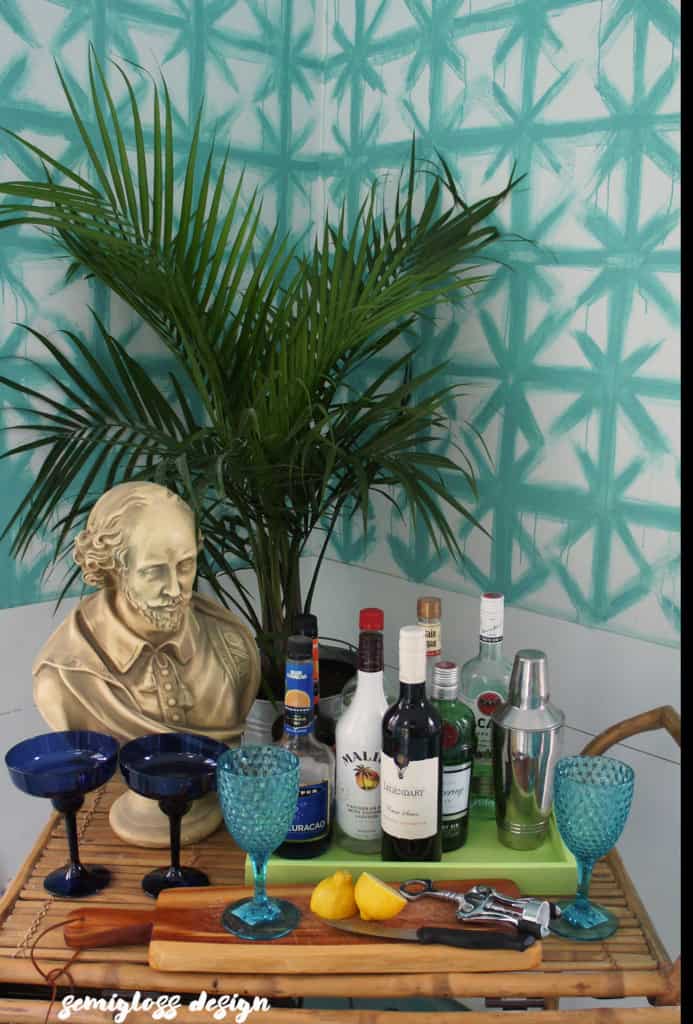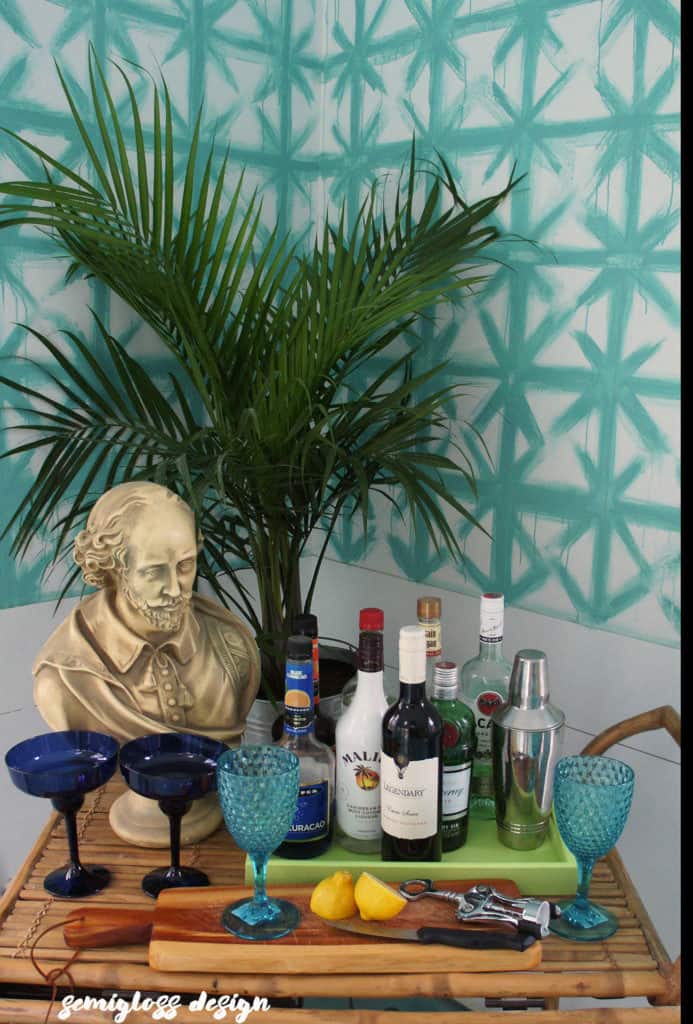 (Note: This room is currently being remodeled for the One Room Challenge, so it's not finished yet. Baseboards and finish trim are being installed this week.)
Styling a Bar
Once you stock your bar, it's time to style it. This is where it gets fun.
Add something fun. All bar carts need the bard, right? 😉 Willie is a great listener and won't judge you when you go for a refill.
Add life. Behind Willie, sits a tropical plant. You've gotta love plants that are labeled "tolerant" under care. Those are the only ones that survive around here!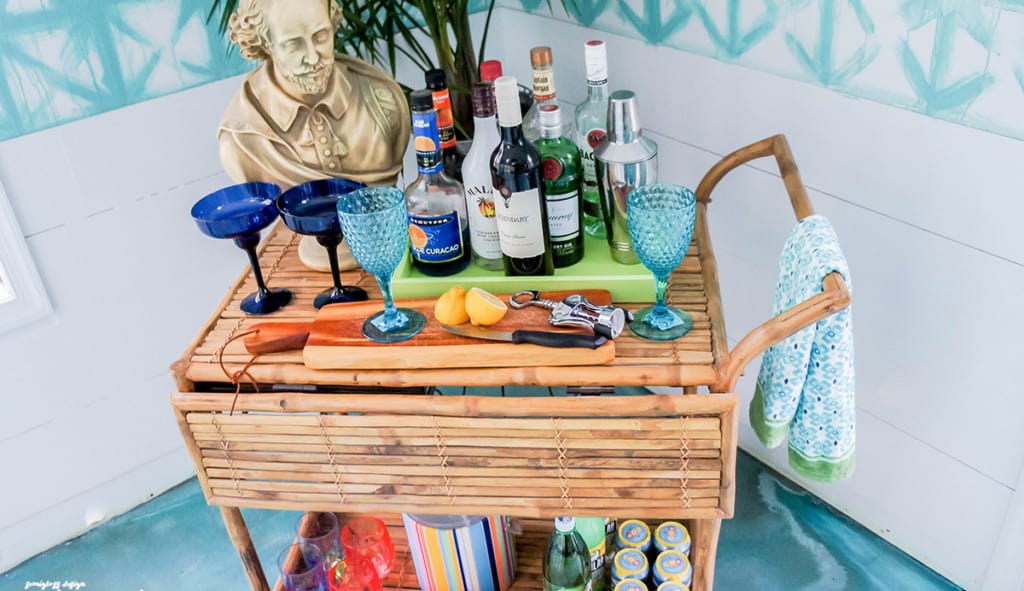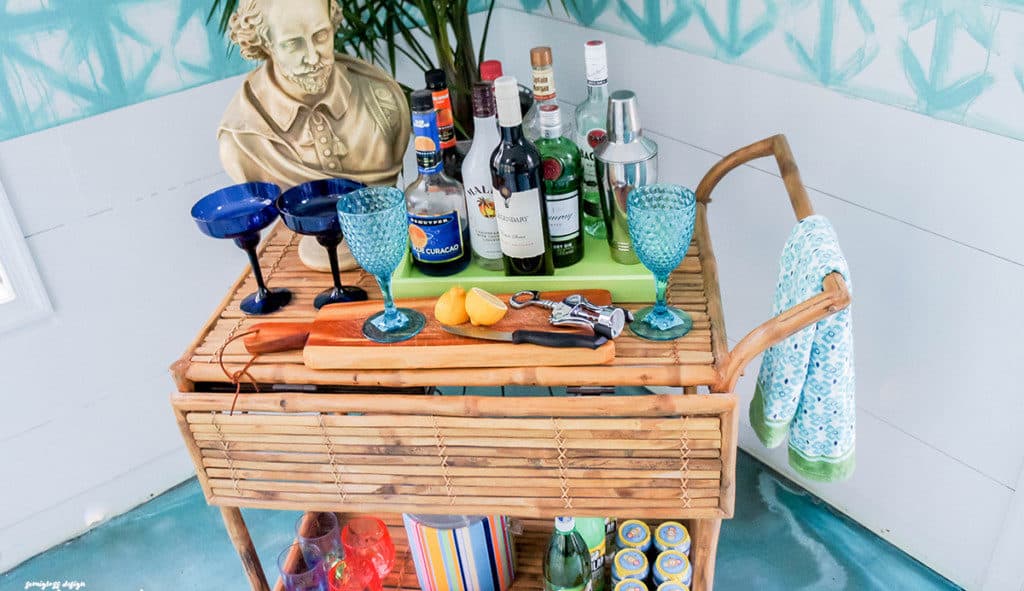 Use a tray. I'm a big fan of trays to corral bottles. They keep things looking tidy. This was an old bamboo tray that I spray painted to make it stand out a bit against the bamboo bar cart.
Add color. Fun glasses add more color.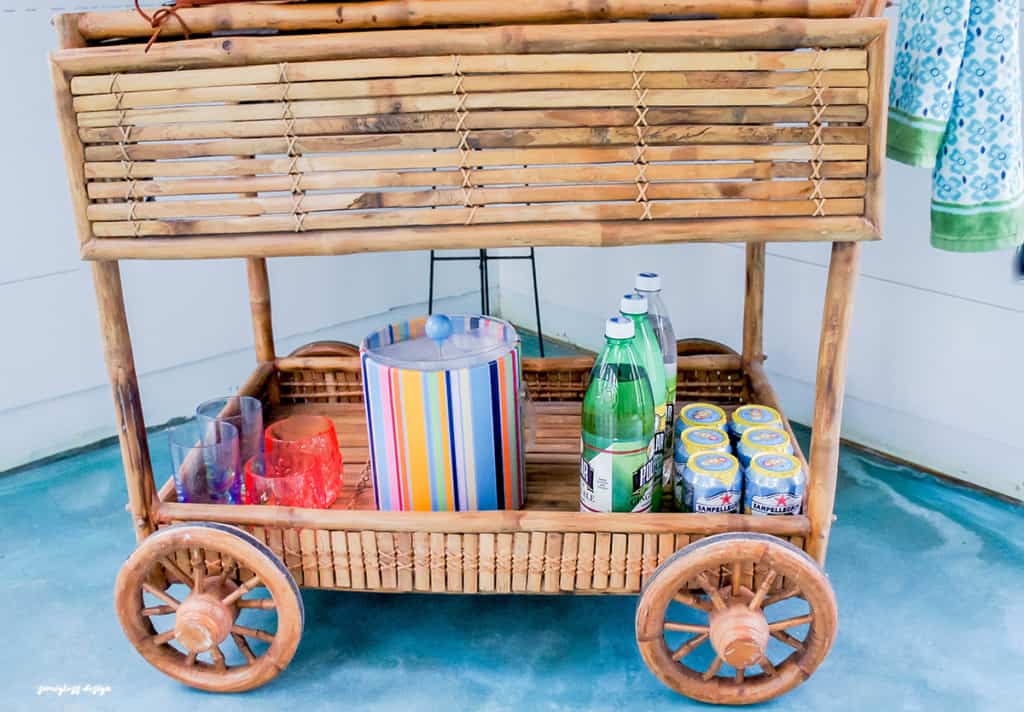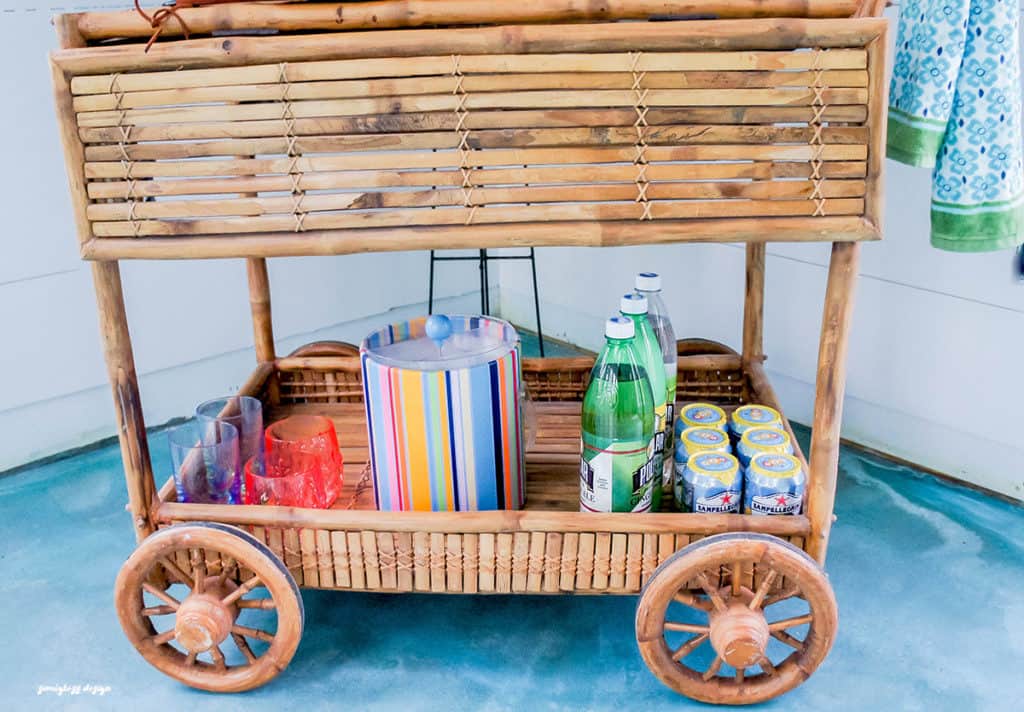 The shelf on the bottom holds more colorful glasses, an ice bucket and mixers.
Want to see how this sunroom turned out?
Check out more inspiration from my friends! Look at all of that beautiful color!
PMQ for Two | The Gathered Home | The Striped House | The Rath Project
Up to Date Interiors | Semigloss Design | Iris Nacole | Jest Cafe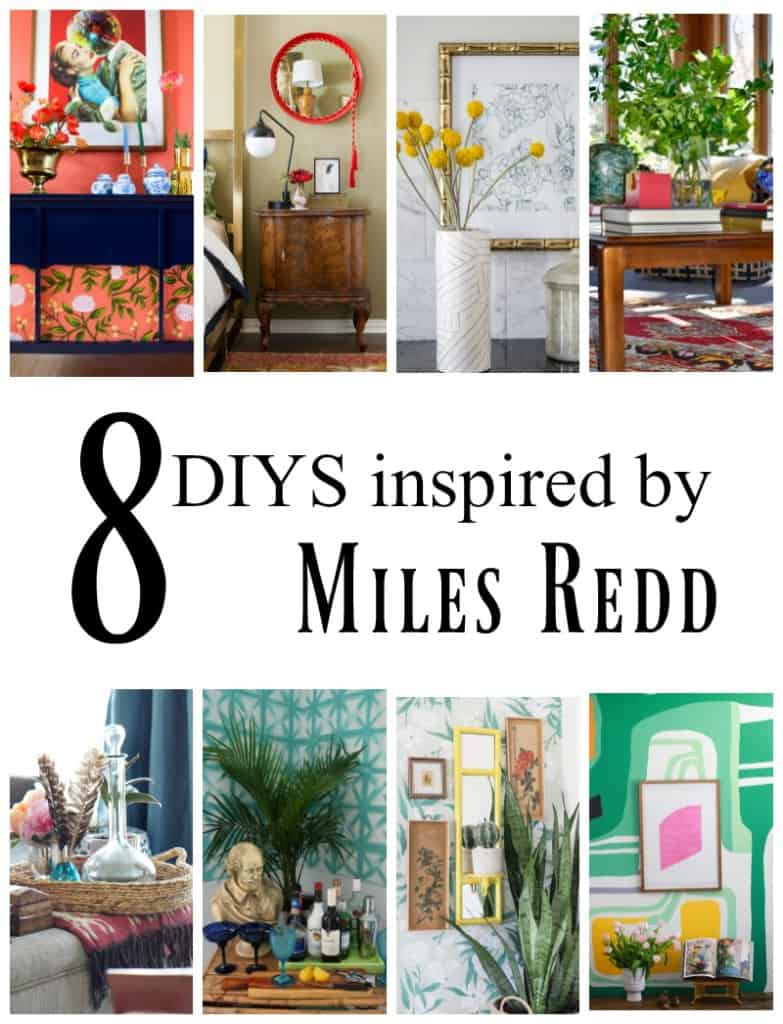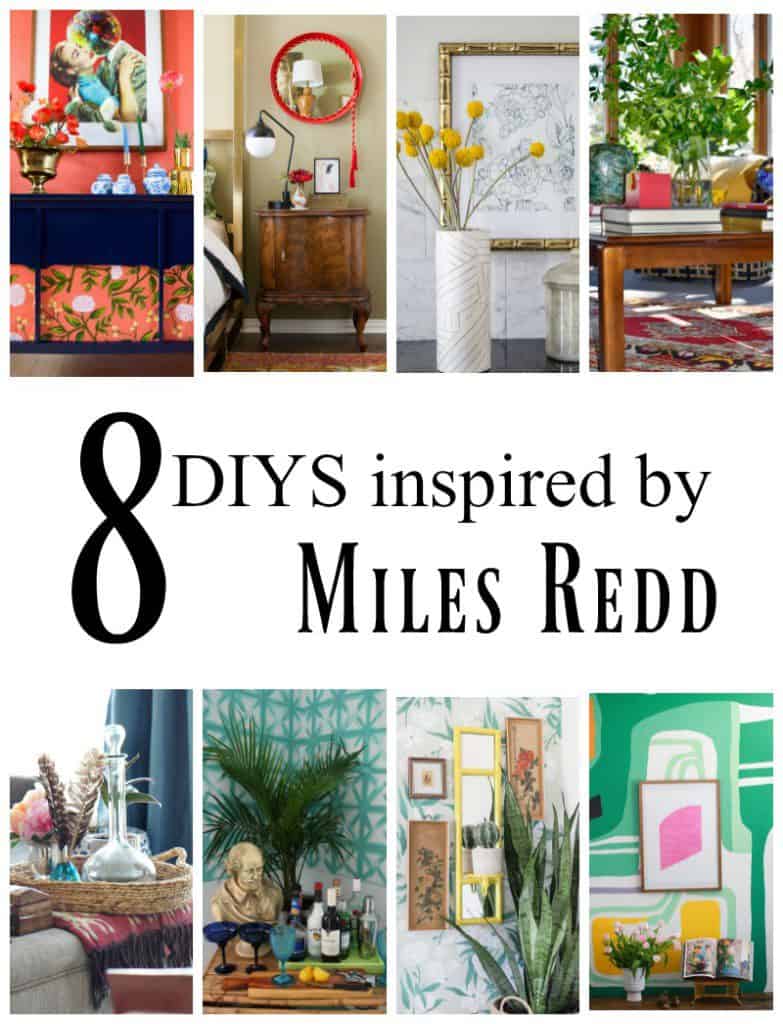 Did I miss your favorite bar ingredient? Do you love Campari? What's your favorite summer cocktail? Let me know!
Pin for later!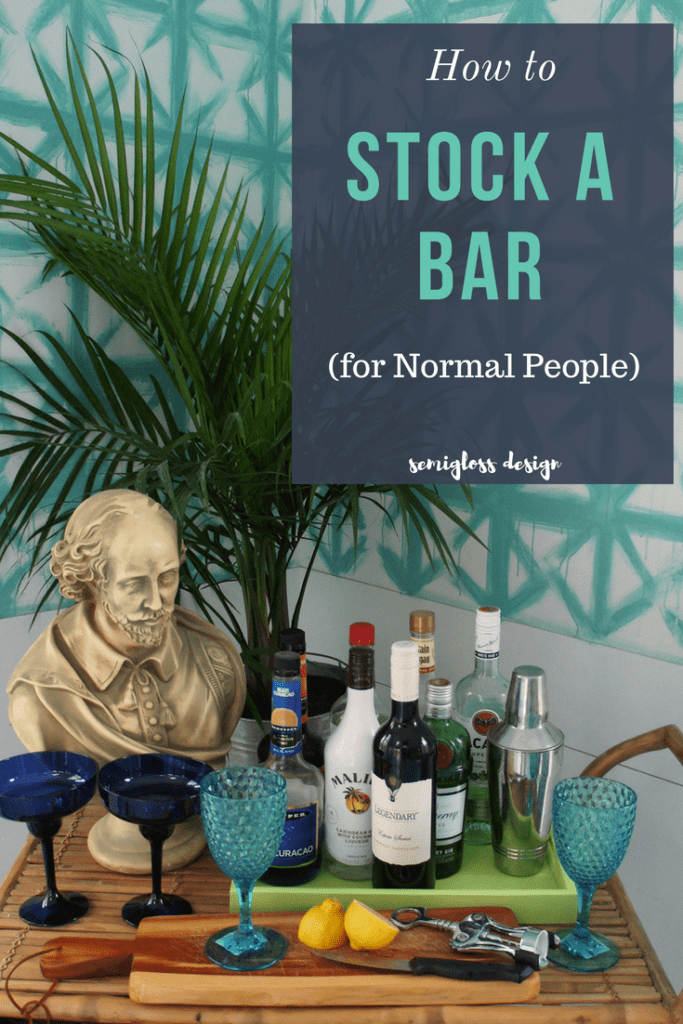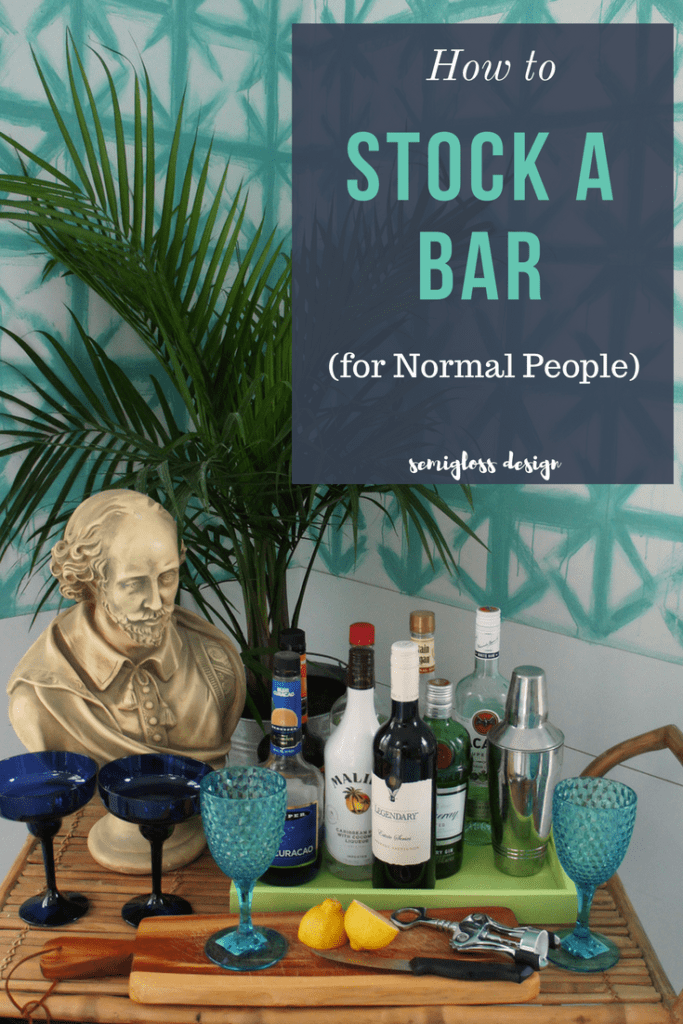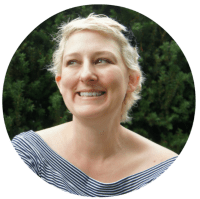 Emy is a vintage obsessed mama of 2 DIYer who loves sharing affordable solutions for common home problems. You don't need a giant budget to create a lovely home. Read more…