Semigloss Design Christmas Tour 2015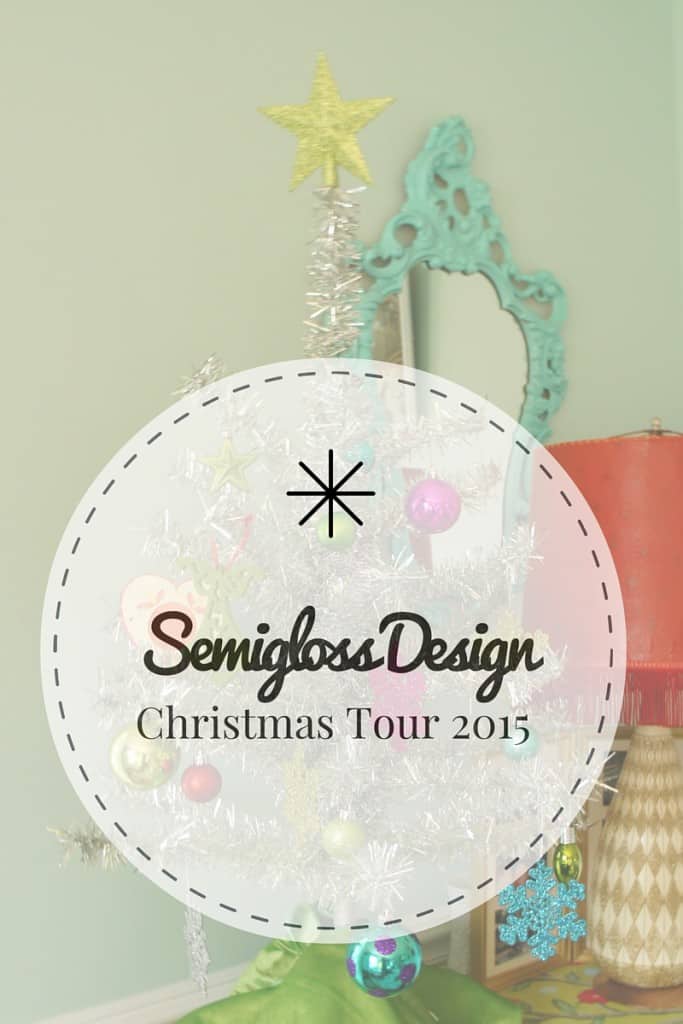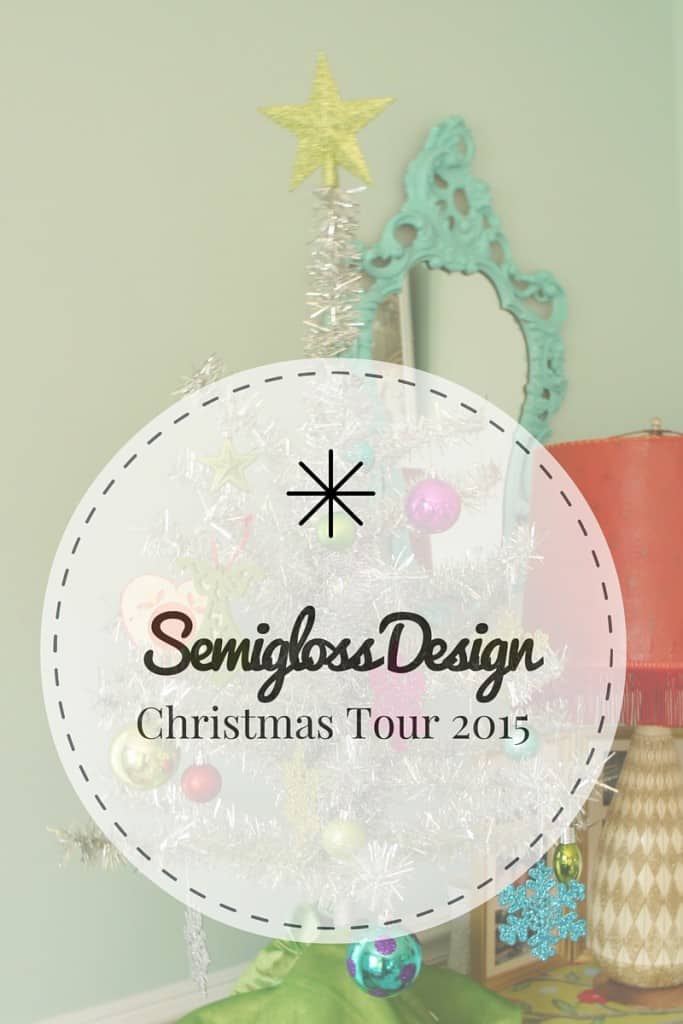 Welcome to my Christmas tour.
I would have loved to greet you with a wreath on my front door, but it turns out that my door is metal. My usual method of using ribbon and a thumbtack to hang a wreath was a big fail.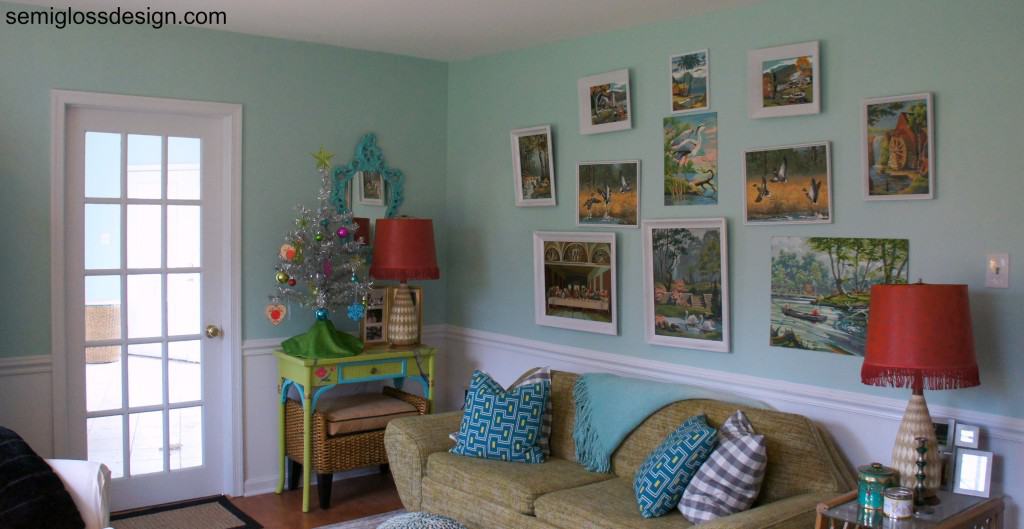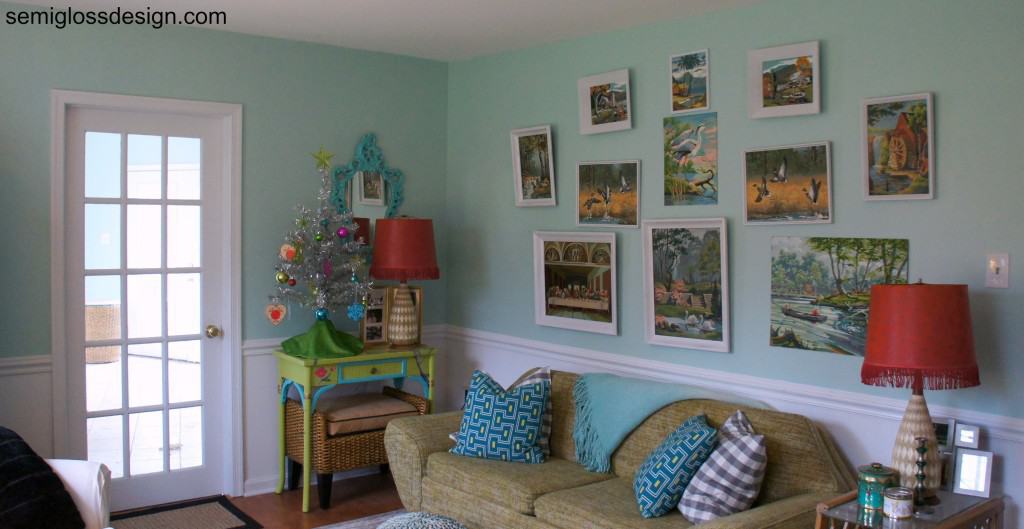 This is the view from the front door. I added a small tinsel tree to my living room. My vintage red starburst lampshades also look quite festive with my vintage sofa. One day it will be reupholstered, but for now, the green works well for Christmas. I recently hung my collection of vintage paint by numbers above the sofa.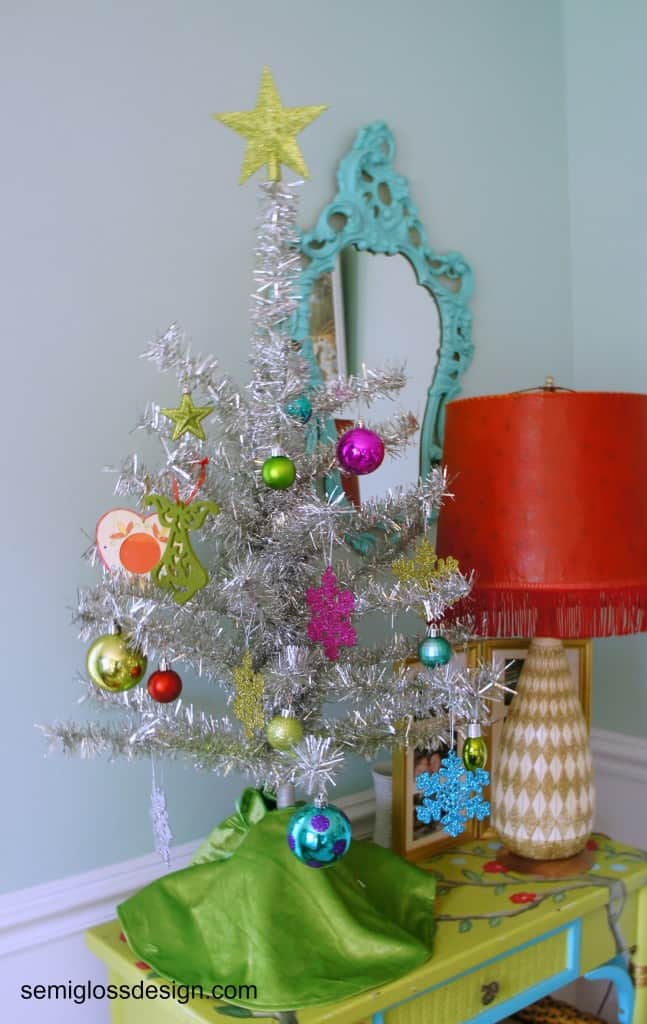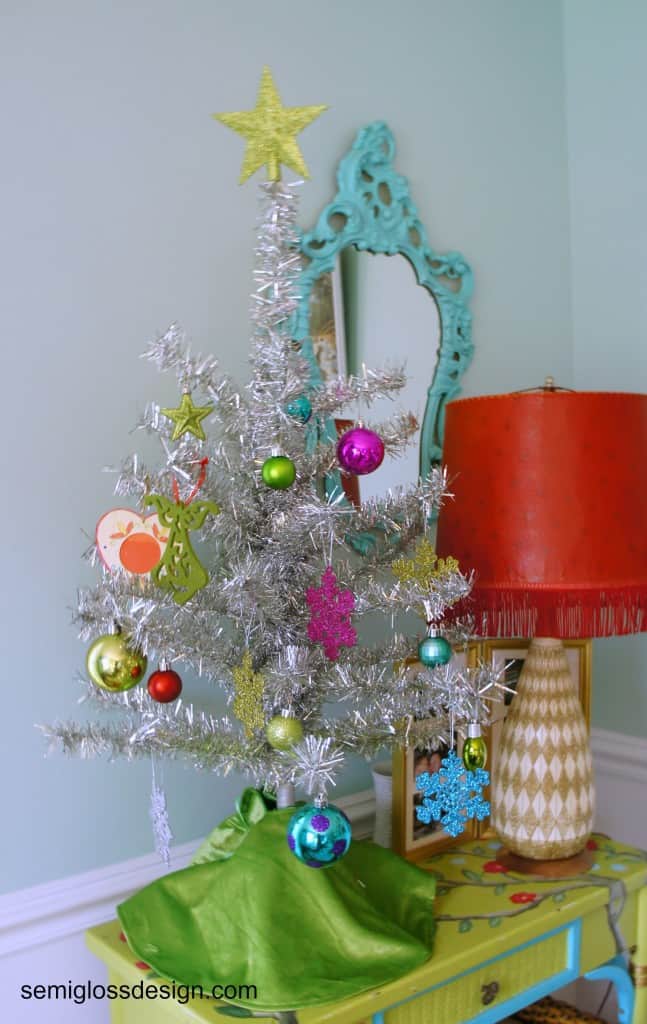 This little tinsel tree used to be our only tree when my son was a baby. I still love it and refuse to get rid of it. It got the leftover ornaments that the kids didn't use for the big tree. the mirror was bought in Italy and spraypainted aqua. I painted the table years ago. It could stand to be updated.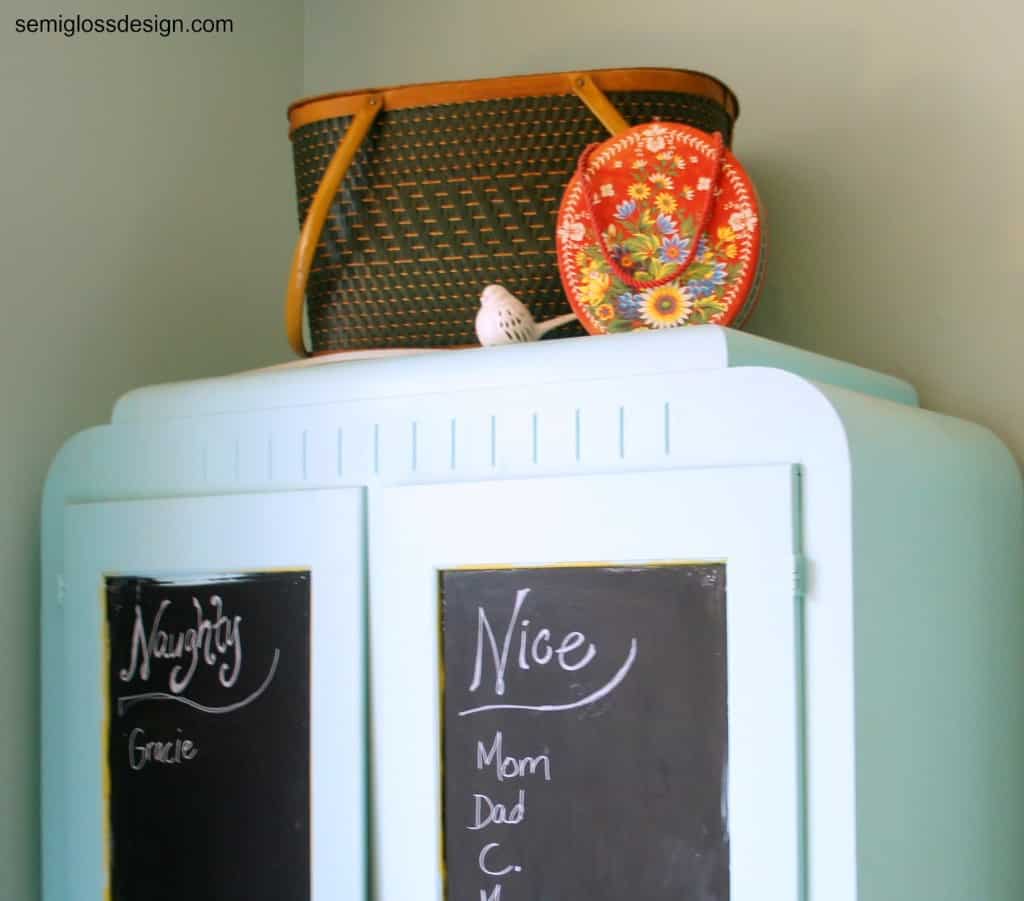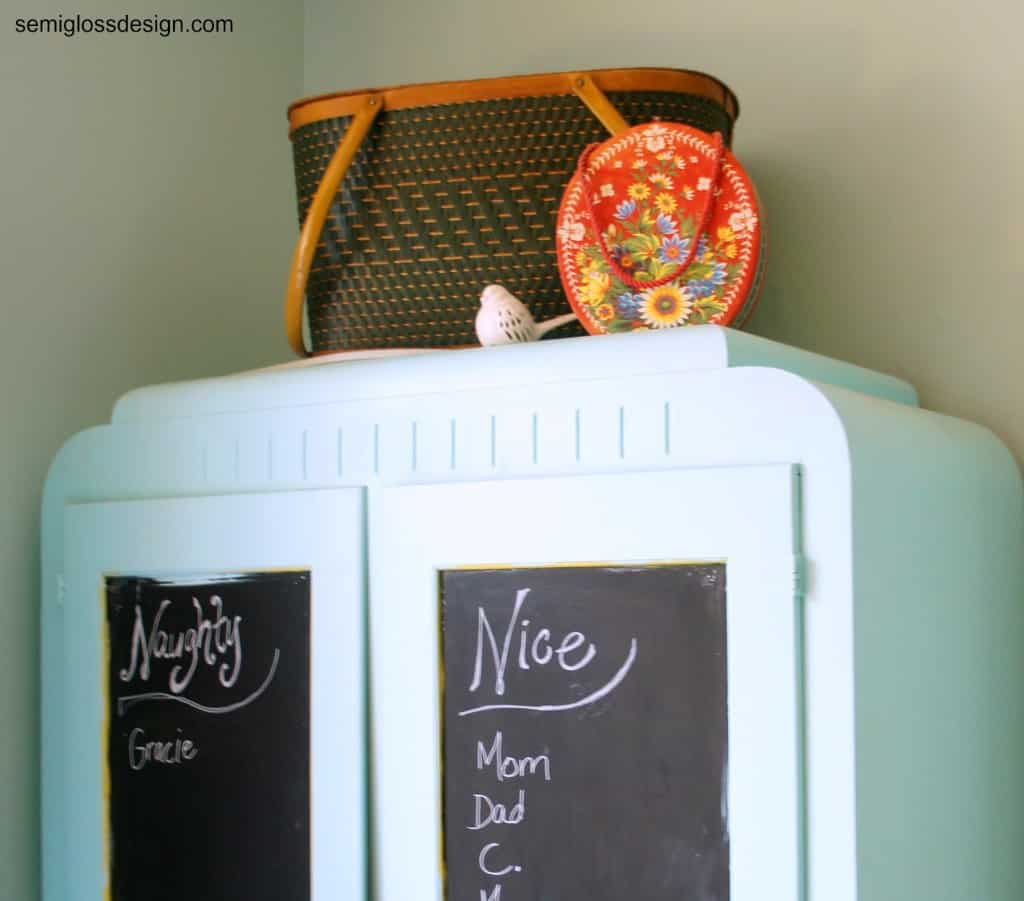 We use this cabinet as a linen closet because we lack closet space. It has chalkboard panels, so I made a naughty and nice list.
My daughter did not appreciate me putting the dog on the naughty list. Now Gracie has been moved to the nice list and I'm on the naughty list. The vintage picnic basket holds stinky dog treats.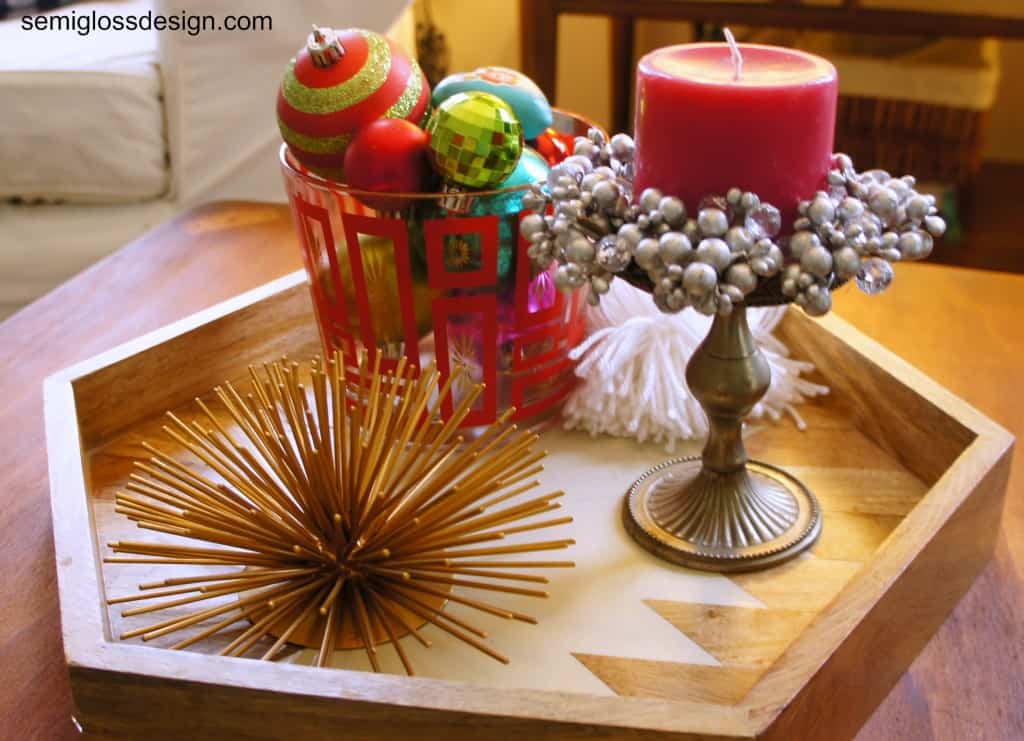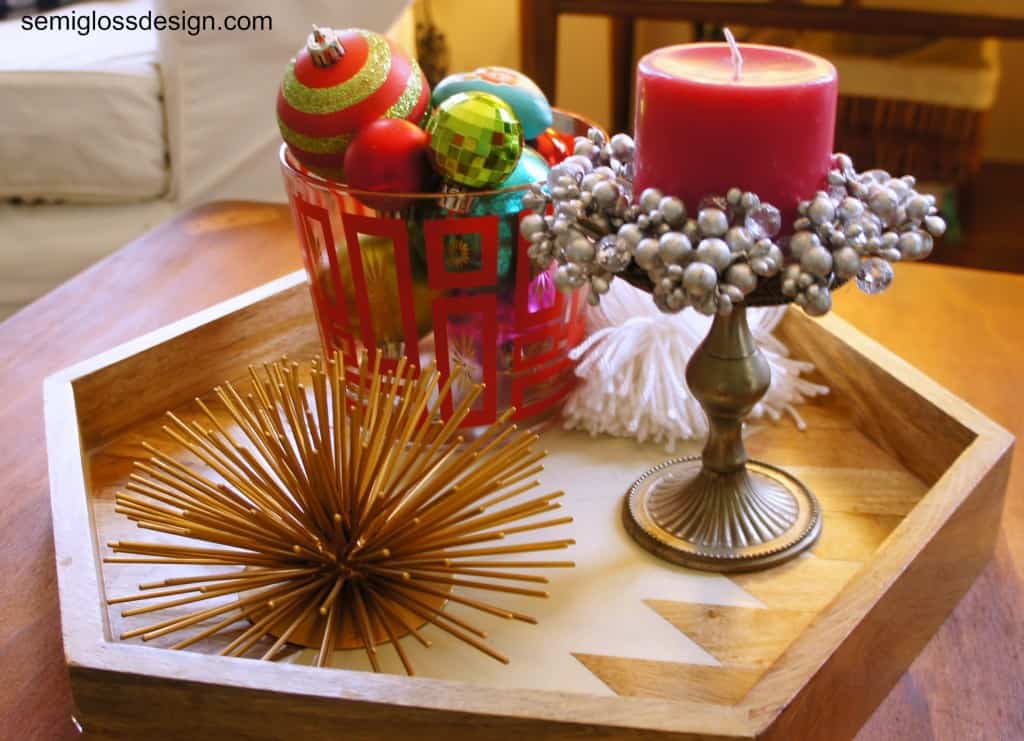 I added a few fun items to the tray on the coffee table. A pink candle adds color and smells amazing. I love this gold urchin so much. It was a clearance Target item (as was the tray.) I filled a vintage ice bucket with more leftover ornaments. The pompom was a reject from a wreath I made that I'll show in a minute.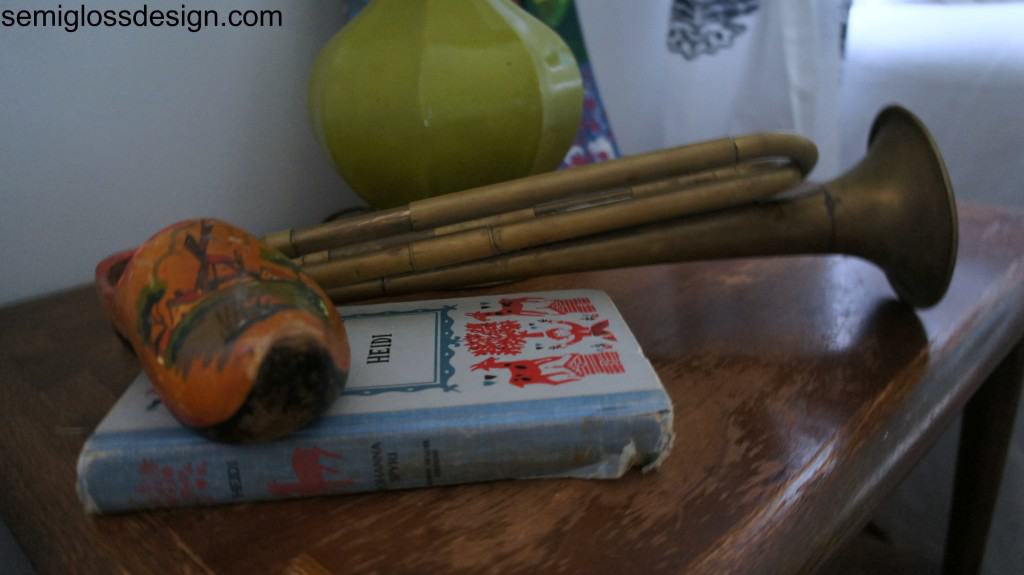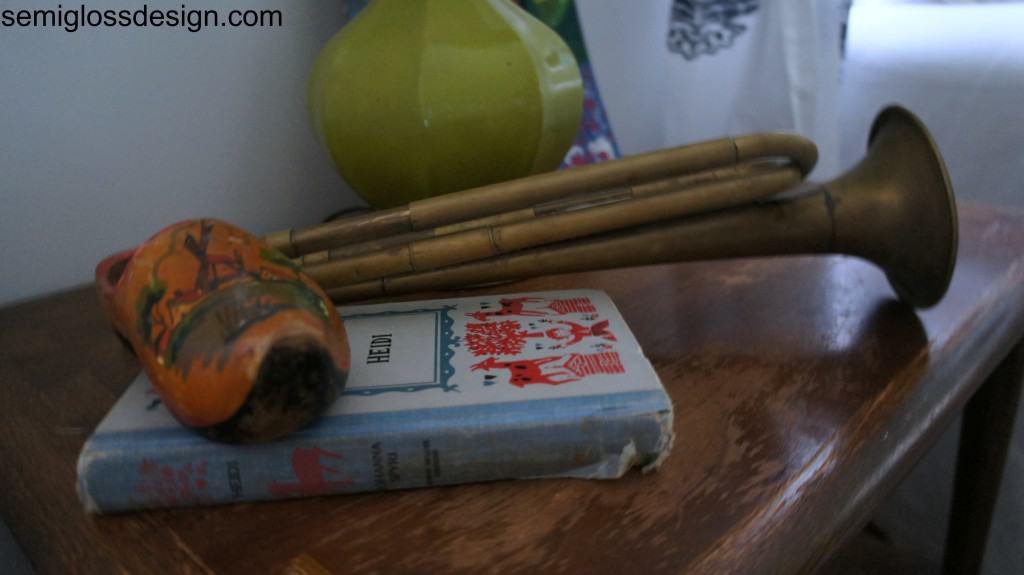 The side table has an old bugle that we found in our first house, a well loved copy of Heidi and a thrifted wooden shoe.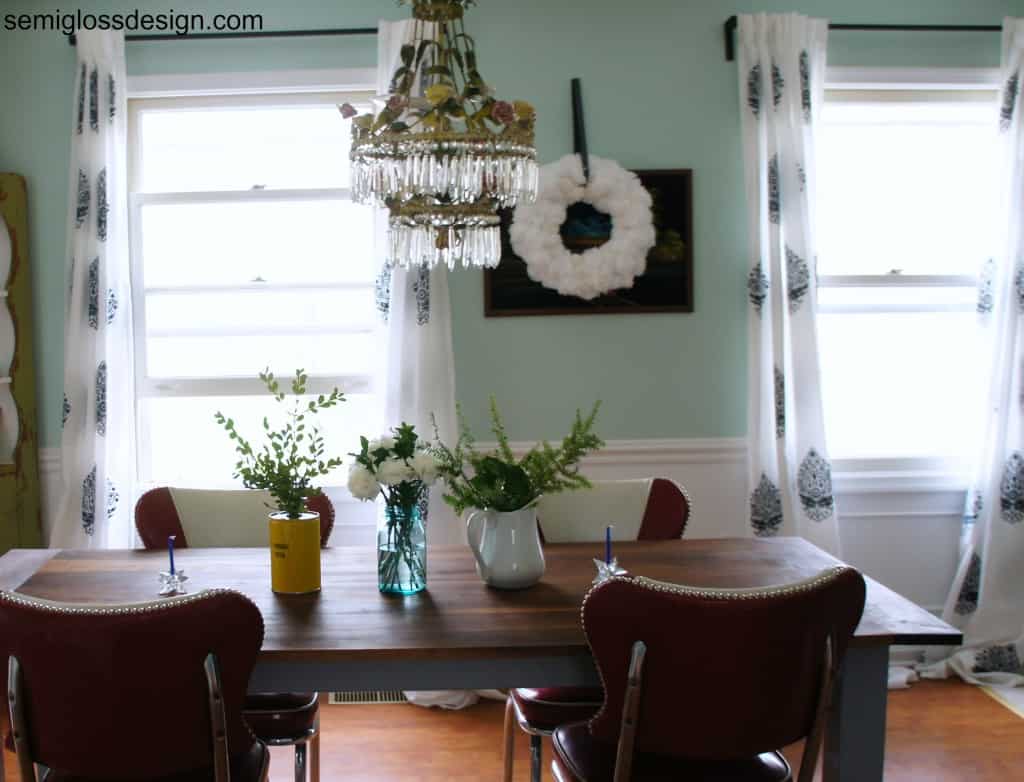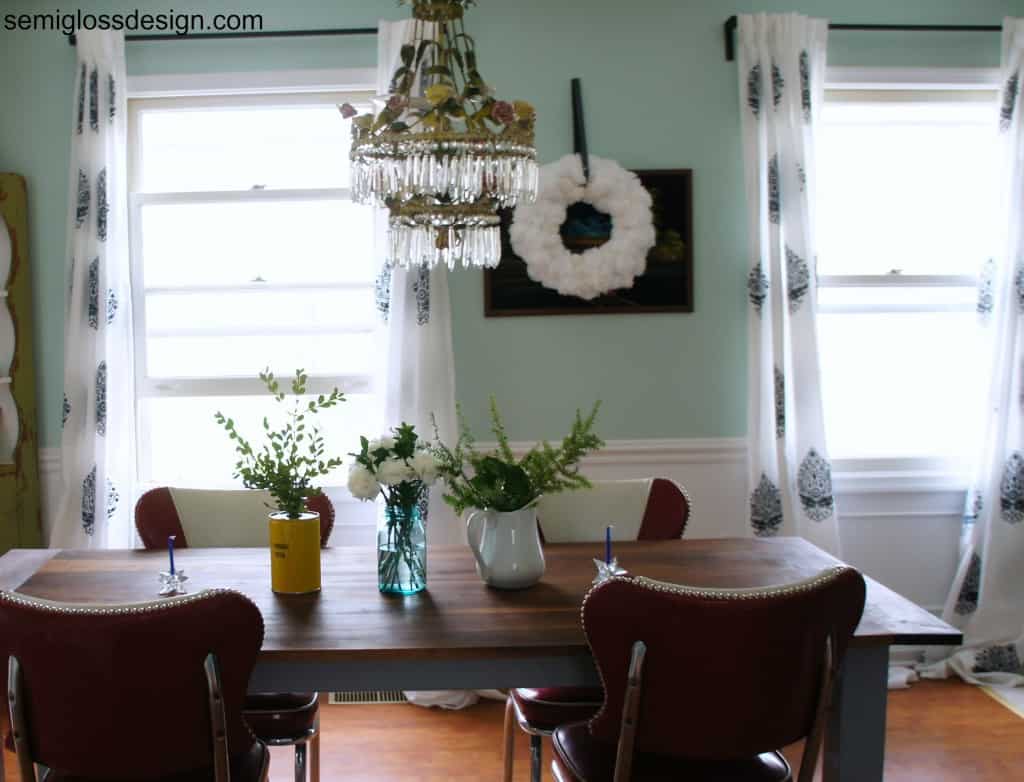 The dining room received some flowers and greenery that I cut from my yard. The yellow thing is actually an old oil filter. It's so pretty and has tiny polka dots on it.
I shoved a few sprigs of boxwood into the hole in the top. My husband made fun of me for buying it, but I love it. It's a vase AND a candle holder! Who's dumb now?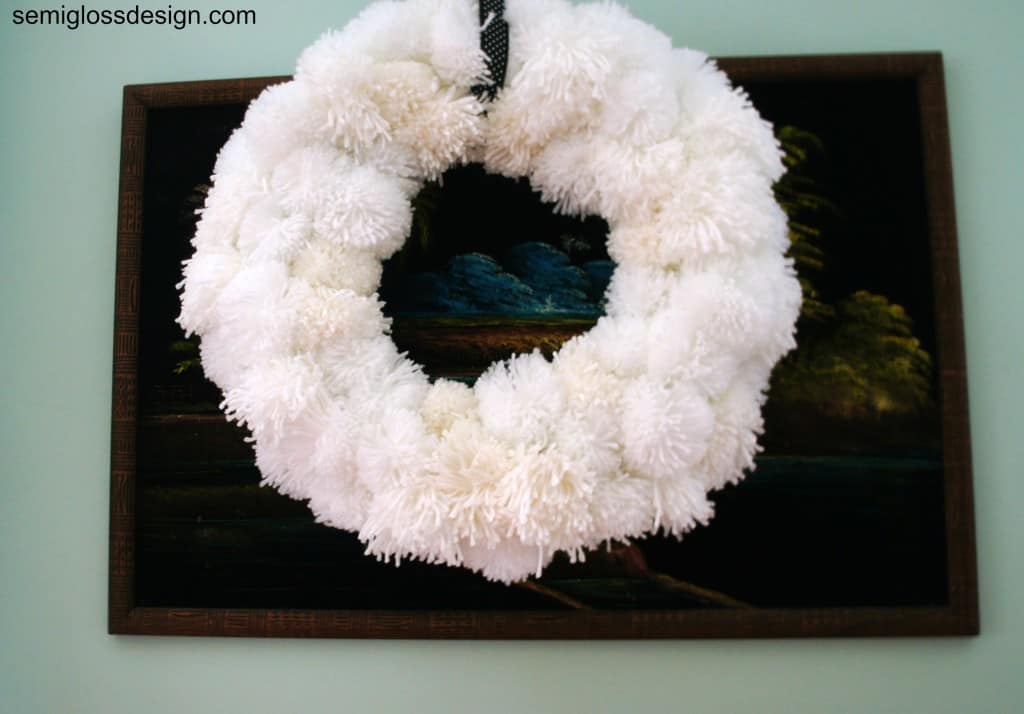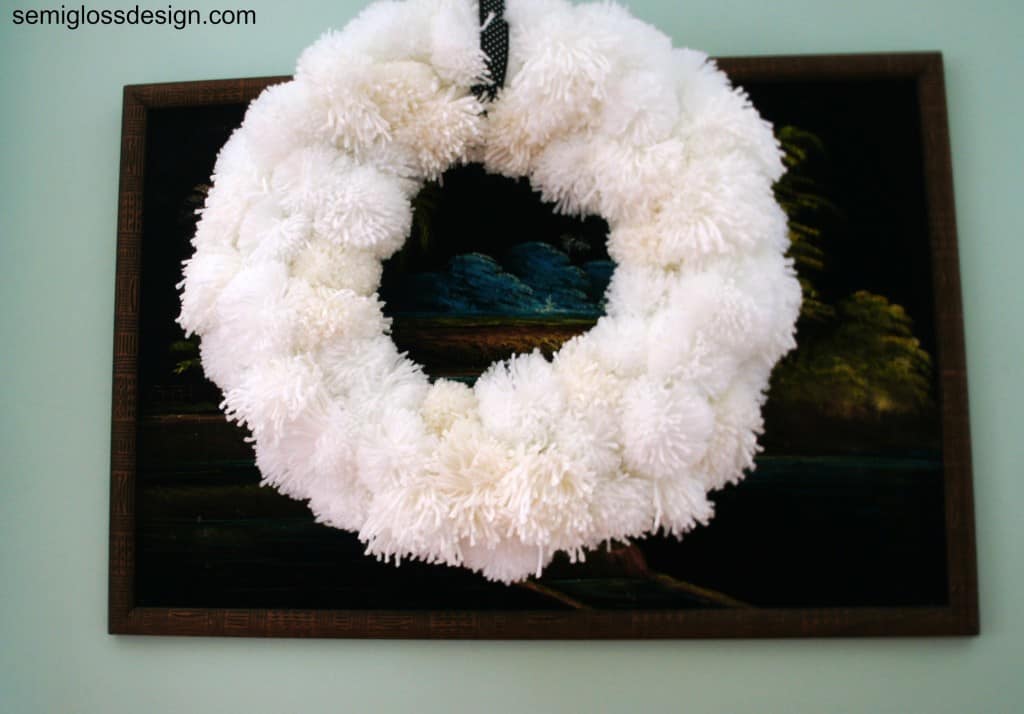 Here's a closeup of the wreath. It's made of yarn pompoms. It used way more yarn than I thought it would. I made a ton of pompoms while listening to podcasts. I'm so happy with it. It's hung with black and white polka dot ribbon over a velvet painting.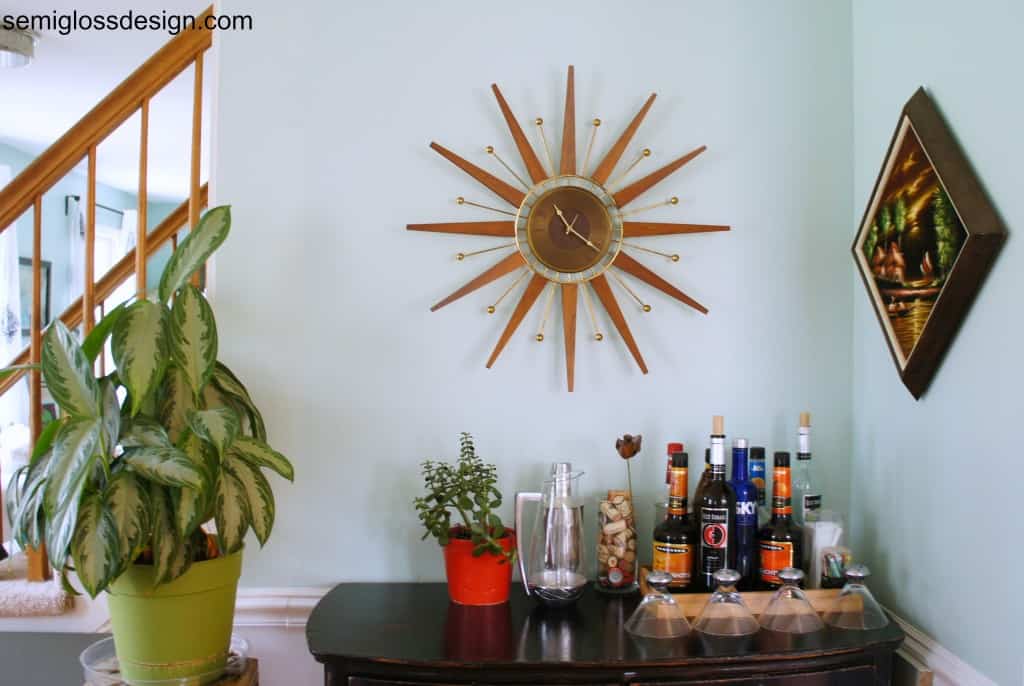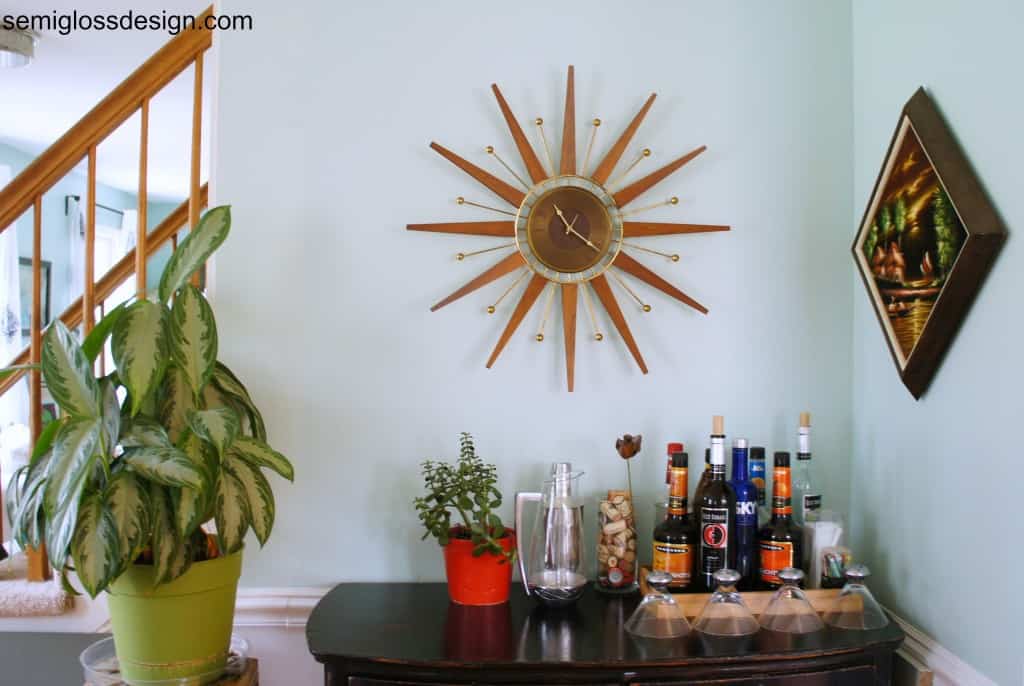 The bar area is ready. Well, I'm a little low on wine. I bought the clock at a flea market and added a new clock unit to it to make it work.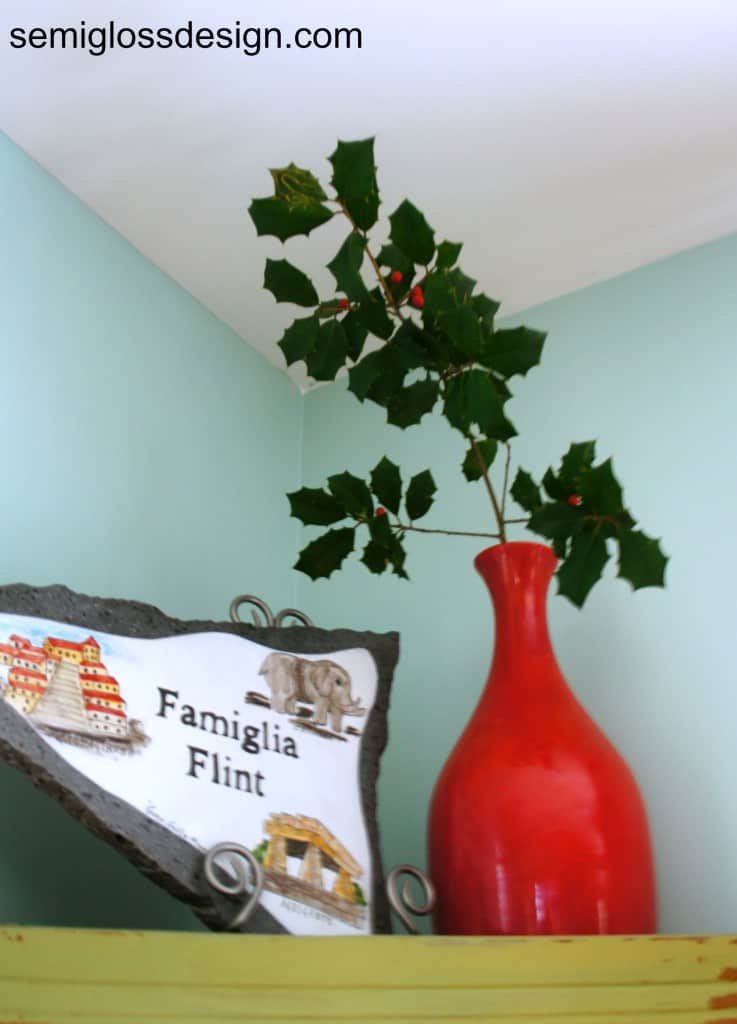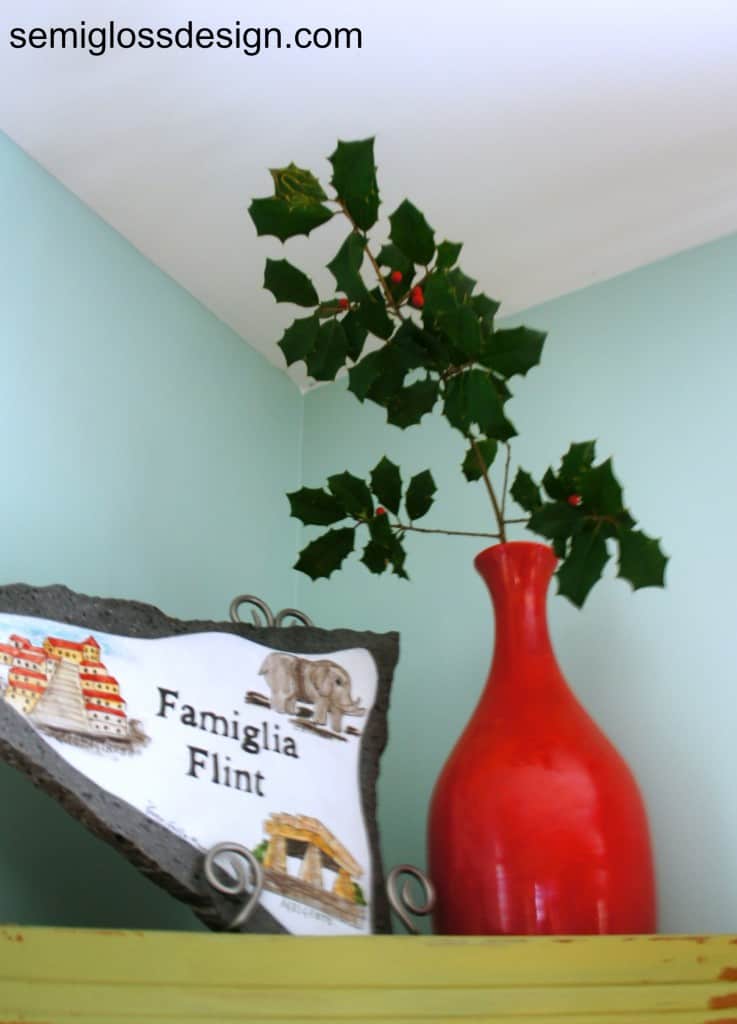 I added some holly leaves and berries* to this red bottle that I bought in Italy. The thing next to it was also bought in Italy. It's shaped like Sicily and made from volcano rock from Mt. Etna. It was hand painted by an artist in the city that we lived near.
*My kids are old enough to know better than to eat the berries. Plus, it's really high up.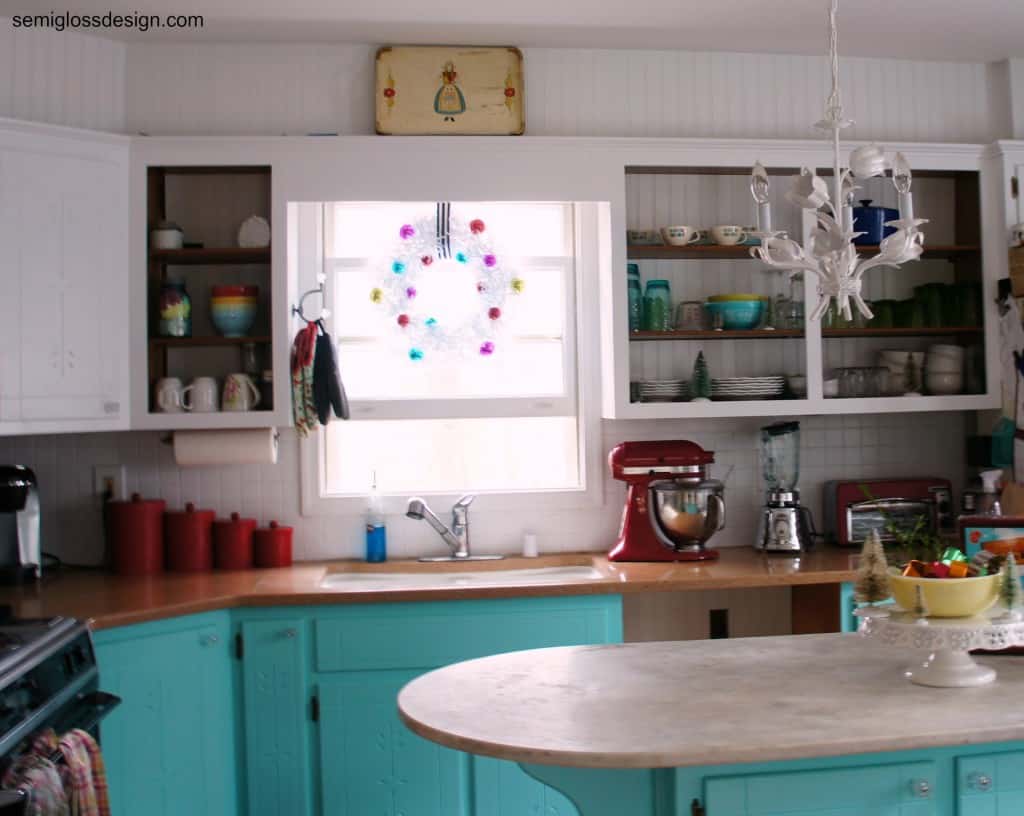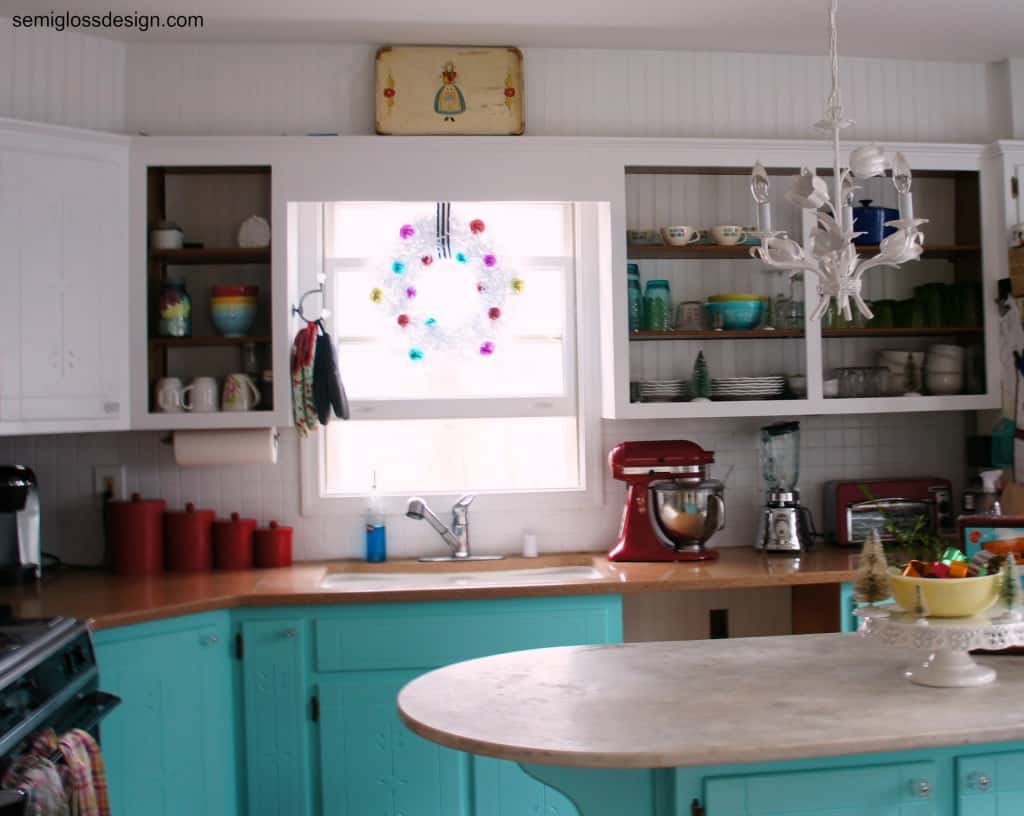 The Christmas tour continues into the kitchen. The kitchen is where all of the fun happens. Can you believe that this room used to be dark and dreary?
Now it's a happy, fun place to work. The mixer is ready for our annual cookie-stravaganza. I had planned on getting started this past weekend, but my daughter had strep throat and bronchitis and it was 70 degrees.
This weekend seems like much better cookie making weather. We should be germ-free by then.
You can see a bit of a mini update that is in progress. We removed our unused dishwasher and are building shelving in that space. The microwave will go on the top shelf and the bottom will have baskets for produce.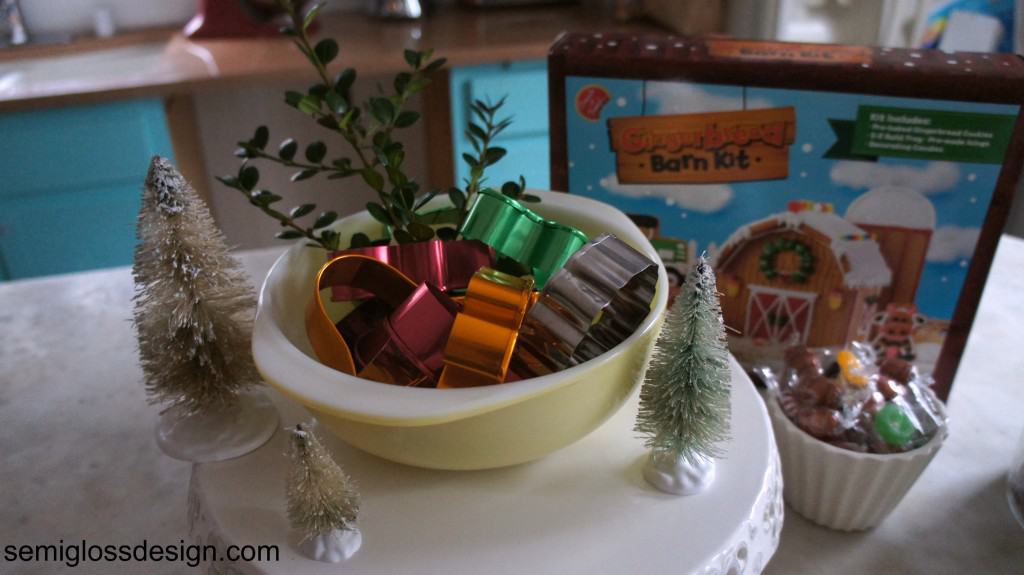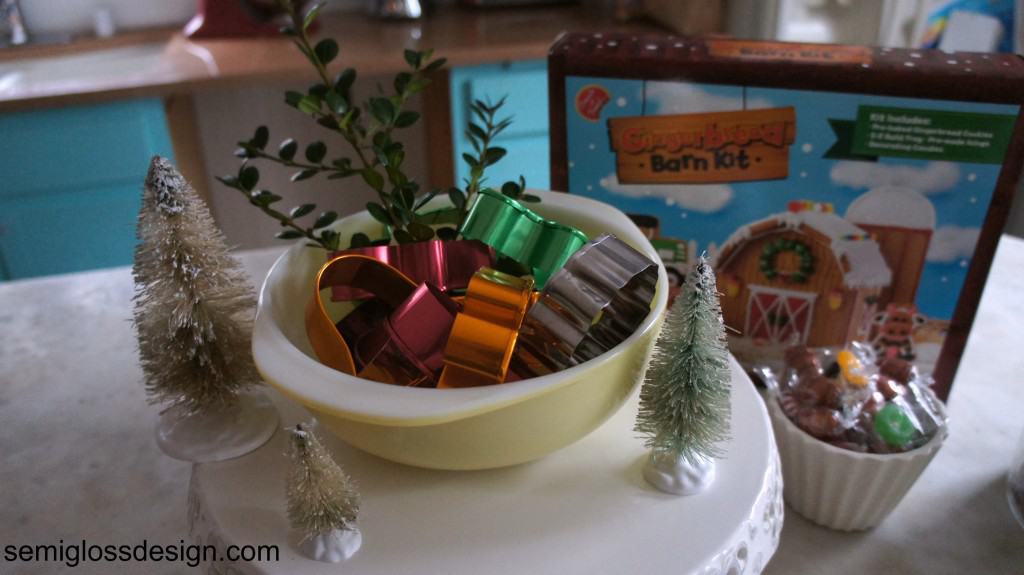 The gingerbread house is ready to go. This year we bought a gingerbread barn kit from the tractor supply. I love the farm store! There are even farm animals to decorate. I think they will all be pigs. There's extra candy, of course.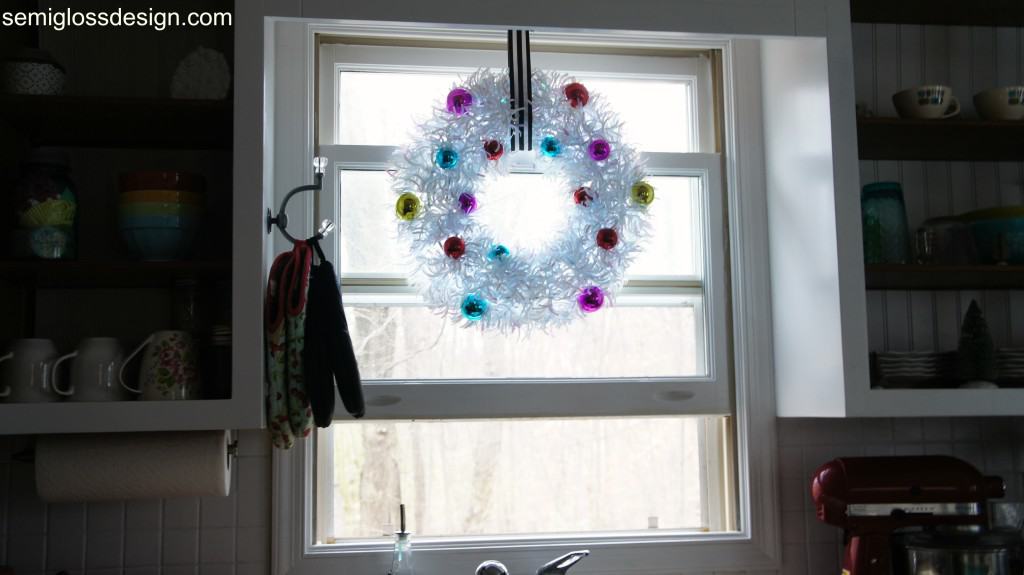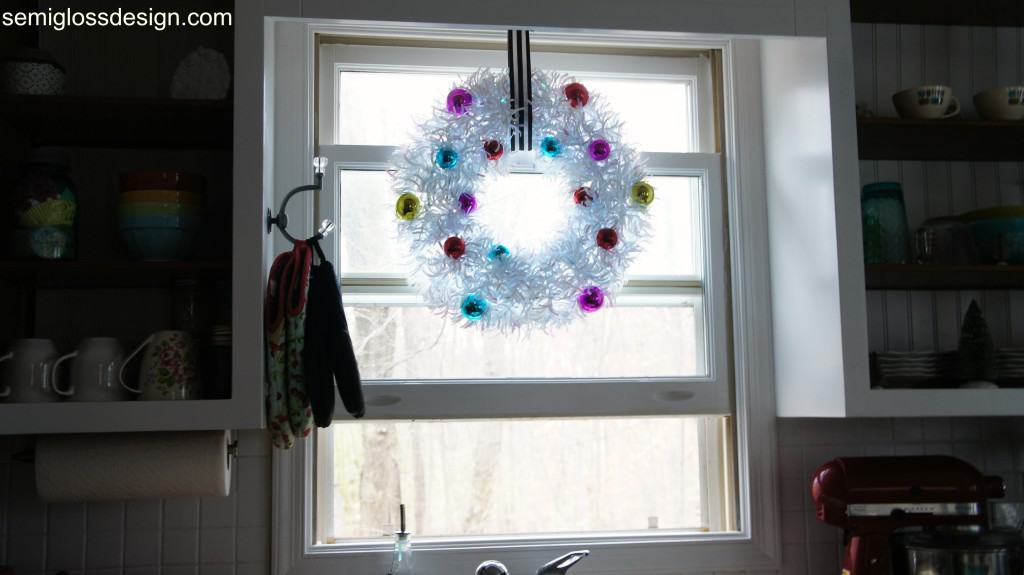 White wreaths are hard to find, but I found this one at Lowes. Note the open window. It was really warm when I was taking photographs.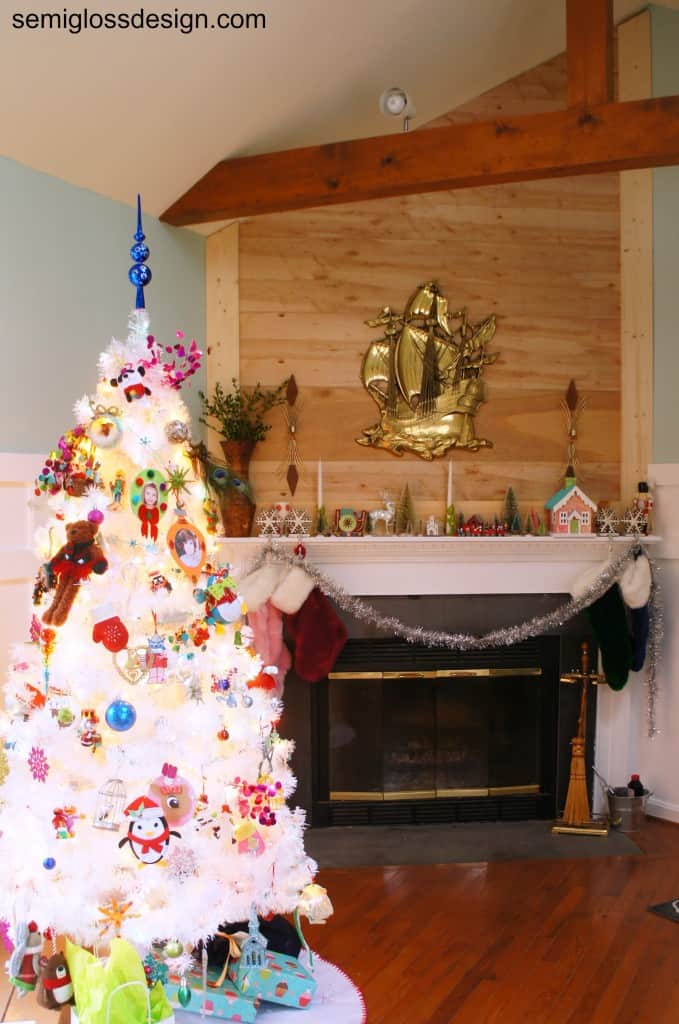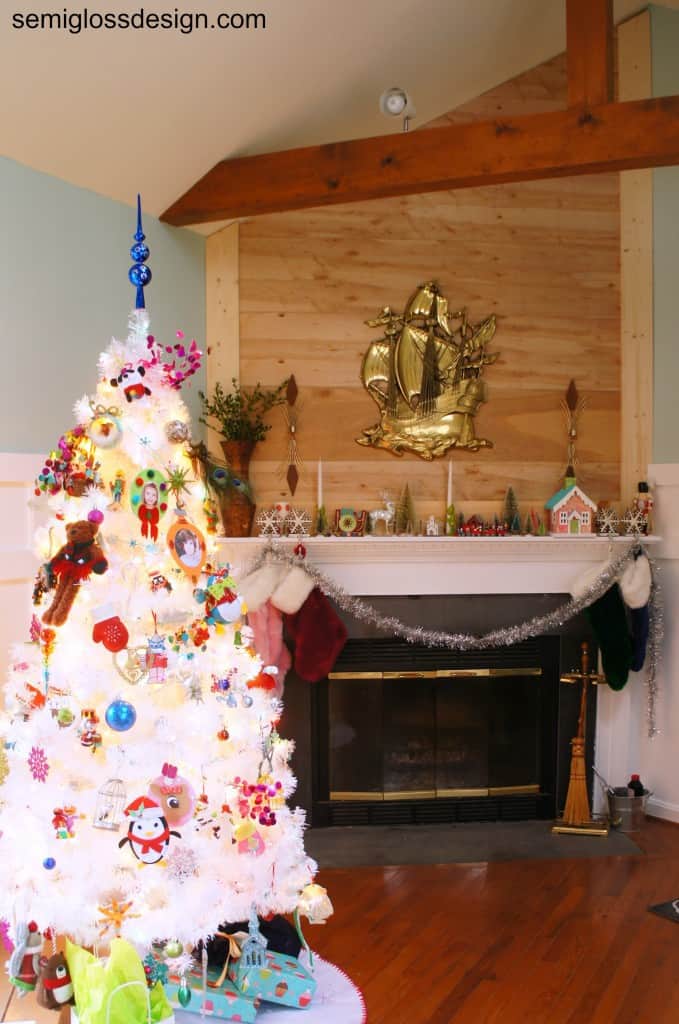 The family room is decked out as well. I've shown the tree a bit, but I wanted to include it again, with a better shot of the fireplace.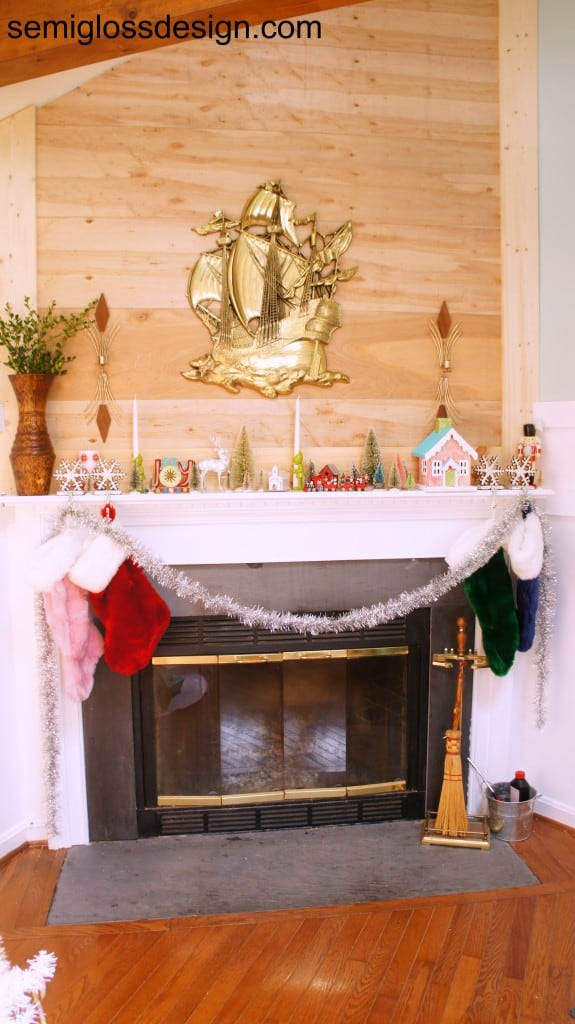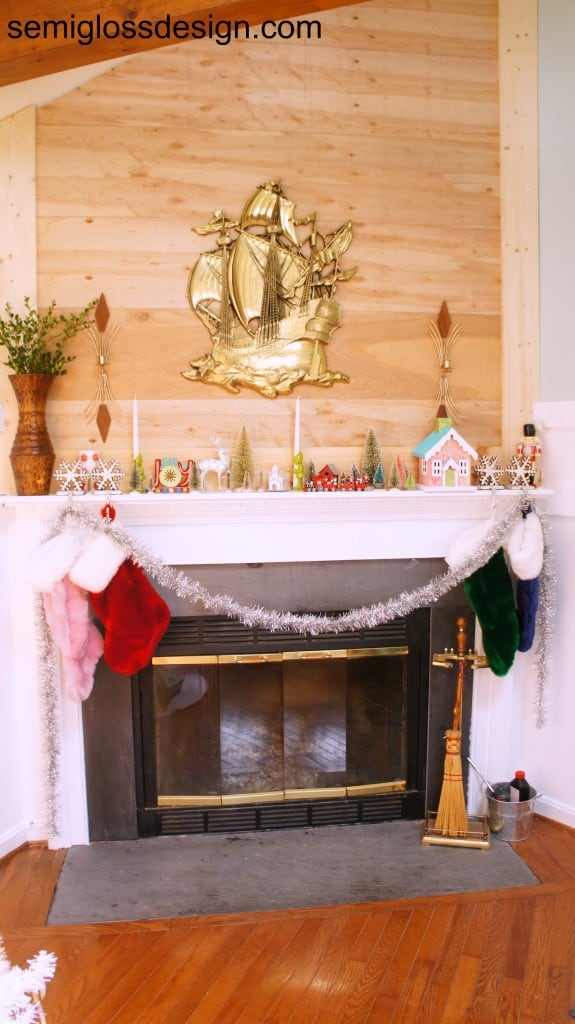 The mantle is filled with all of my favorite things. I still need to figure out what to replace the slate with.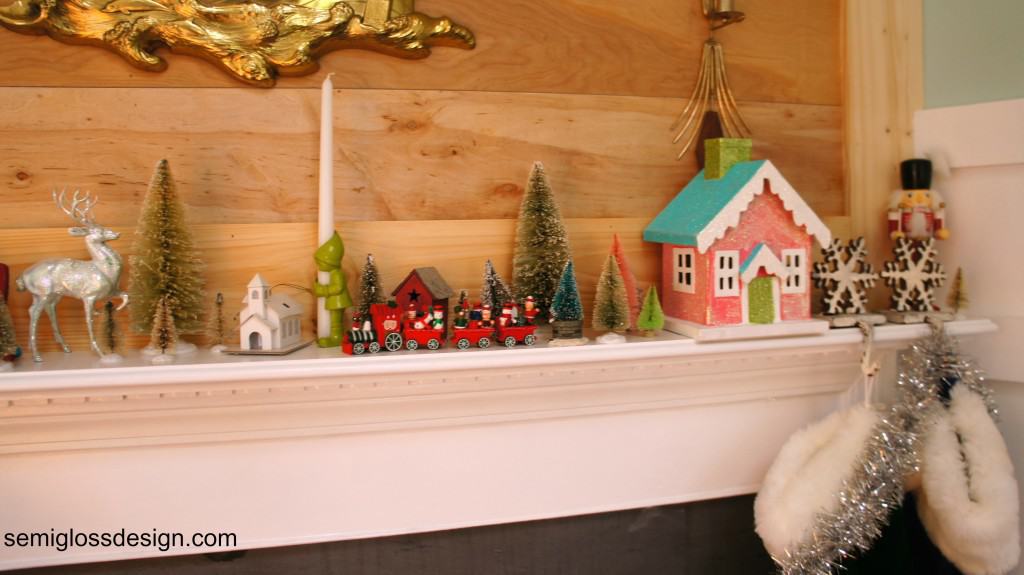 I bleached some more bottle trees. They still need to be dyed.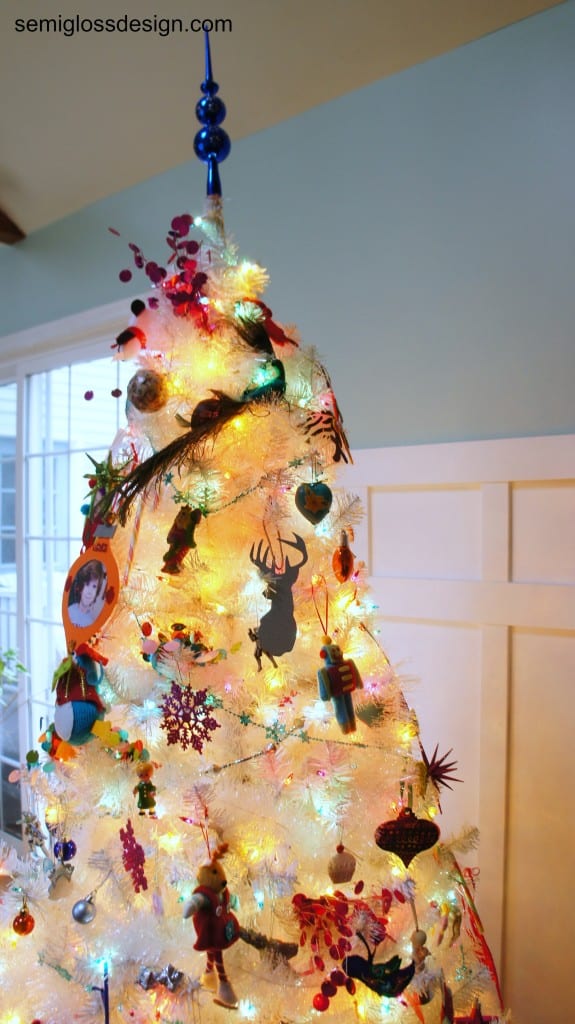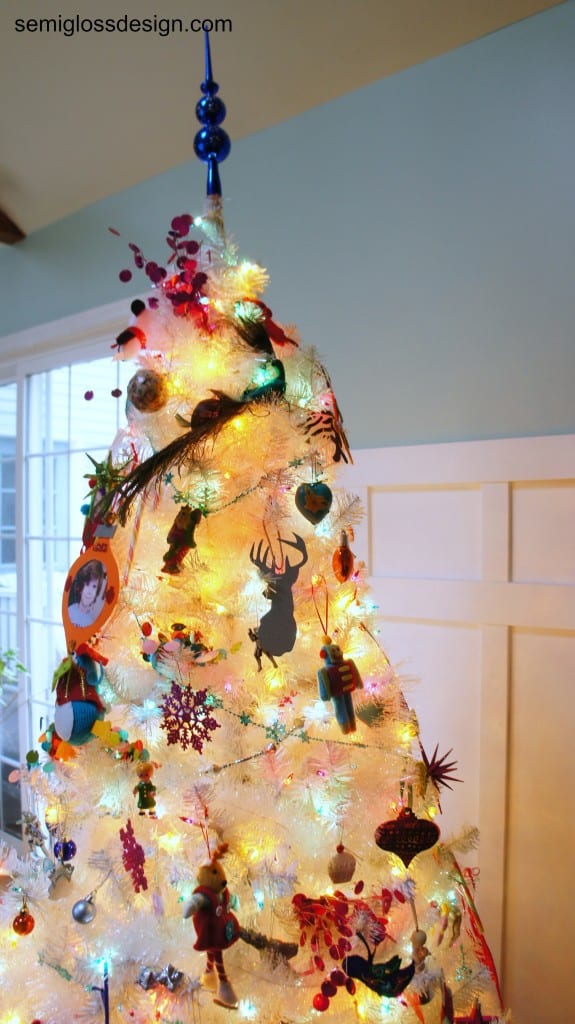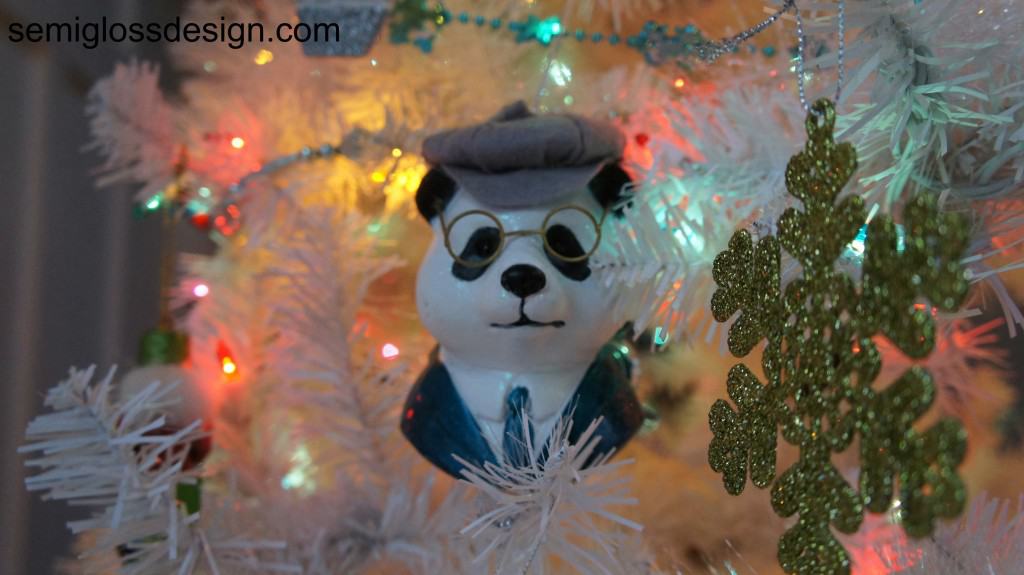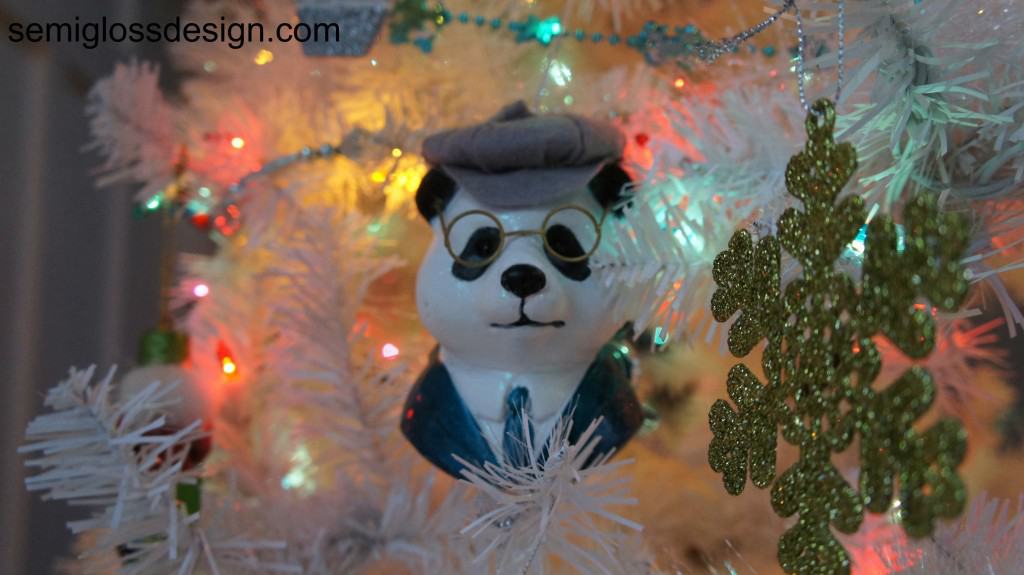 This is my son's special ornament for the year. 🙂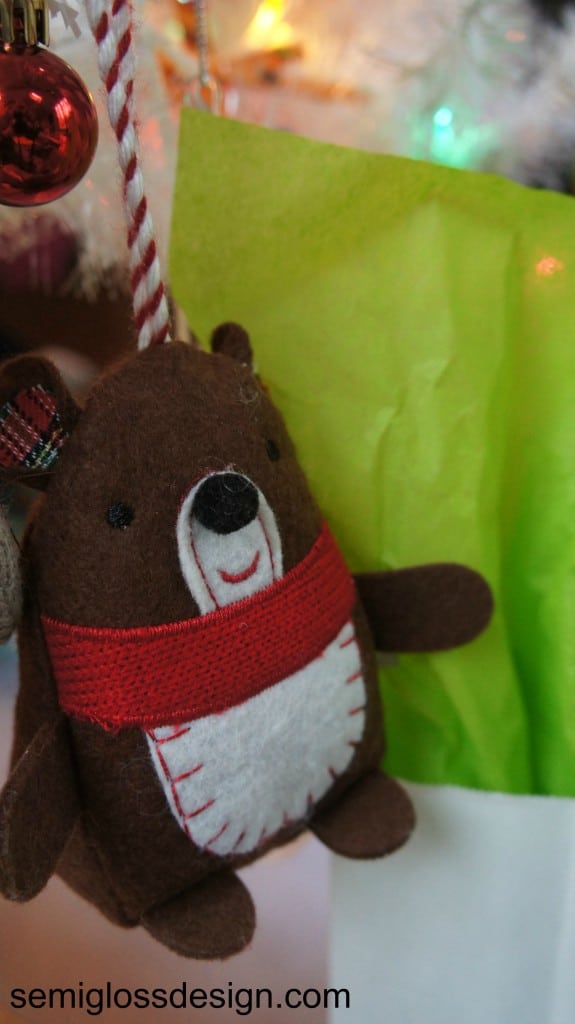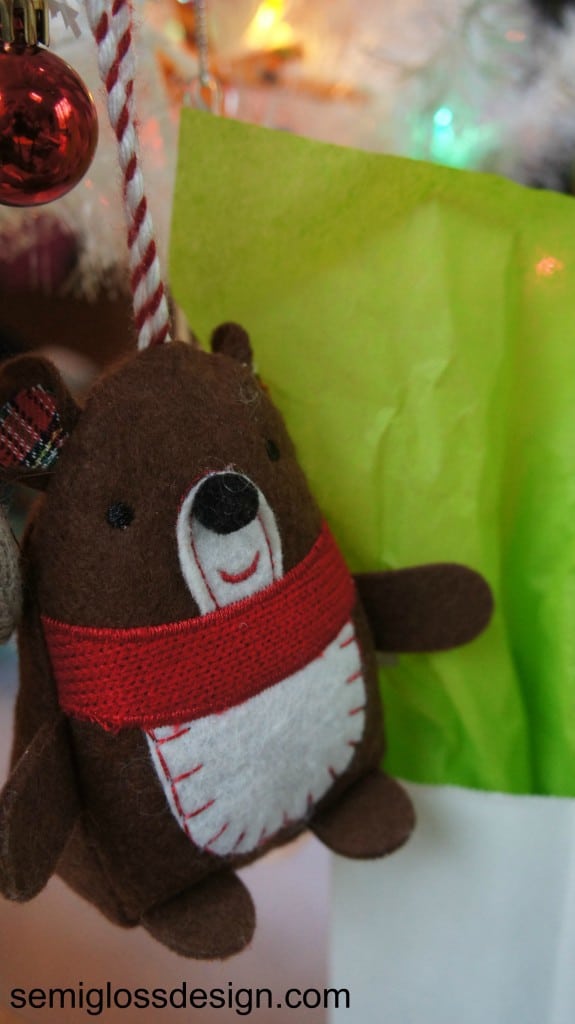 And my daughter's.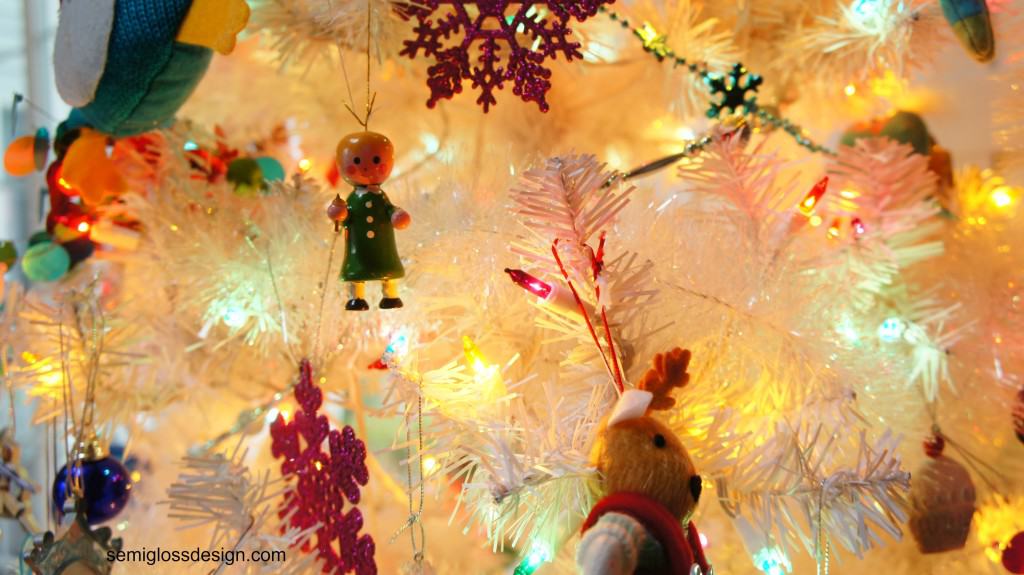 And one last favorite ornament because I found it, unhung and forgotten. It's one of my favorites because it reminds me of my daughter when she was little.
Hope you have enjoyed my Christmas tour.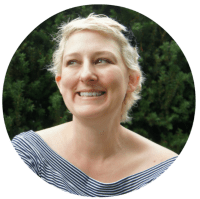 Emy is a vintage obsessed mama of 2 DIYer who loves sharing affordable solutions for common home problems. You don't need a giant budget to create a lovely home. Read more…