IKEA Helmer Hack: DIY Copper Patina Finish
Learn more about an IKEA helmer hack to make it look old. You might also like this IKEA Besta cabinet hack.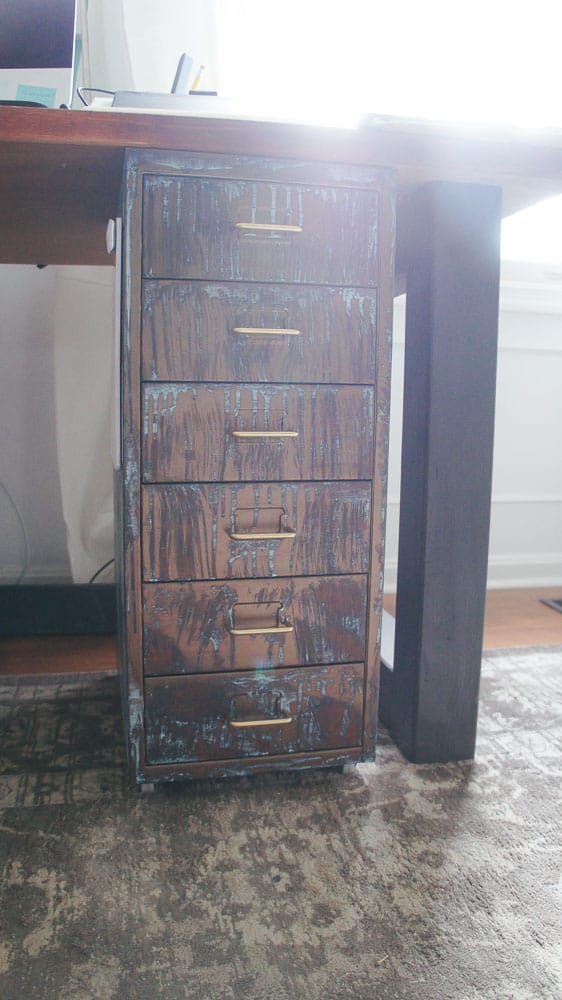 The IKEA cabinet was also painted. Full tutorial at bottom of post.
IKEA Helmer Hack: Copper Patina Finish
This post contains affiliate links. By purchasing an item through an affiliate link, I earn a small commission at no extra cost to you.
Supplies Needed
Paint brush
Screwdriver
Sandpaper
Prep Work
Start by removing your hardware.
Spray paint the hardware if desired. I spray-painted mine gold.
Lightly sand your metal cabinet. The goal is not to remove paint; just to scuff the surface a bit.
Apply the Metal Primer
Paint on the primer. I poured my paint into a disposable bowl to make life easier. (Ps. The primer smells like mint.)
Apply a 2nd coat of primer after 30 minutes. It takes 12 hours to dry completely.
Paint the Bronze Paint
After 12 hours, paint the 1st coat of bronze paint.
Apply the 2nd coat after 30 minutes.
Apply the Patina
While this coat is wet, apply the patina. You can spray it on or paint it on.
The patina turns blue after a while.
If you add too much patina, you can go back in and add more bronze paint.
In some spots, I used a paper towel to remove spots where the drips were too uniform.
Let dry and reinstall the hardware.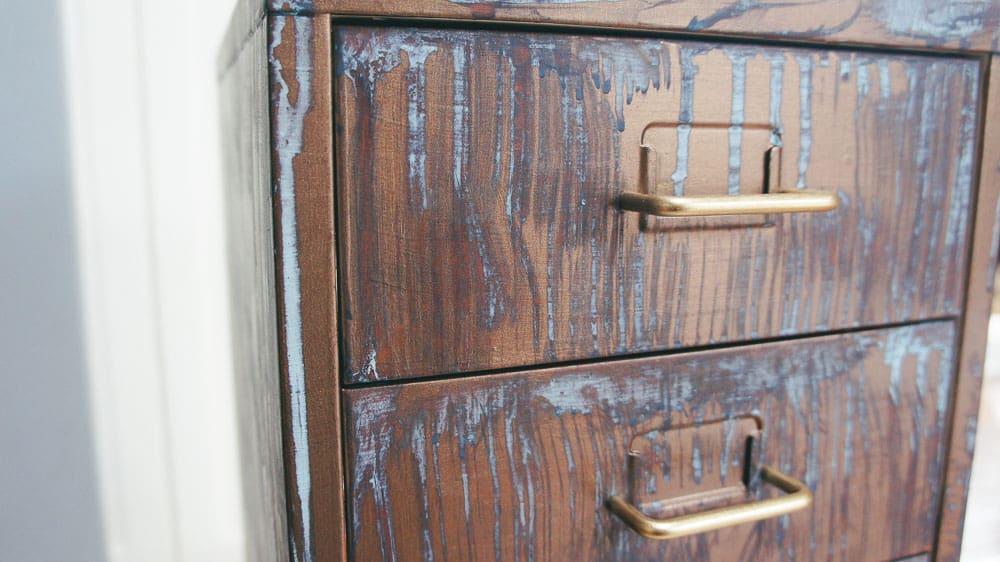 I think my IKEA helmer hack turned out really cool. It has a nice, aged look which I love.
It blends in pretty nicely, without being too in your face.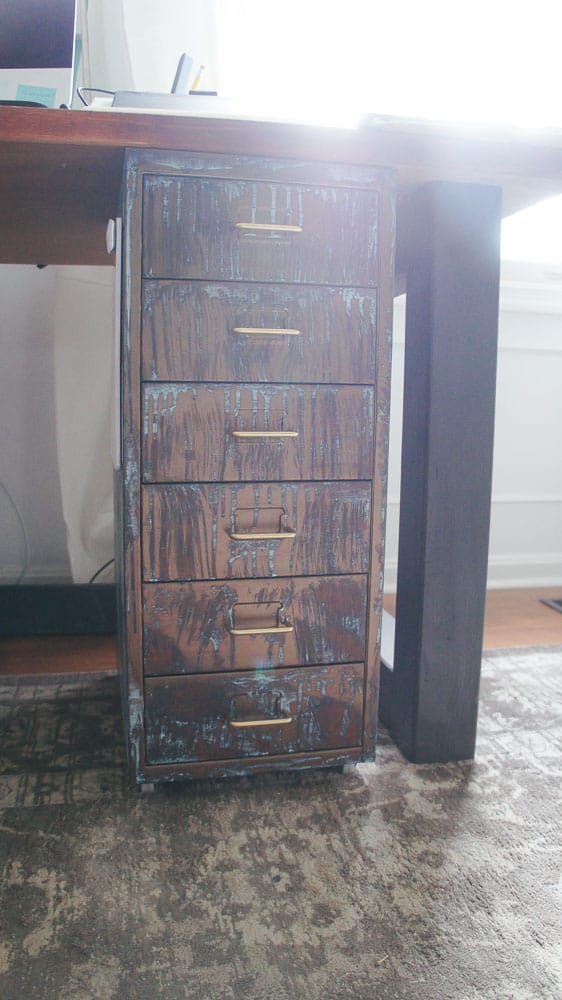 New Look for Helmer: Decoupage
A few years later, I ended up decoupaging over this paint job for a new look. Here's how I did it.
Cut the paper to size and use decoupage glue to attach the floral paper.
Cut at the corners and fold the paper over the edge. 
Apply a coat of glue over the paper to seal it. 
When it dries, replace the hardware. 
The outside was painted in Country Chic paint in Happy Hour.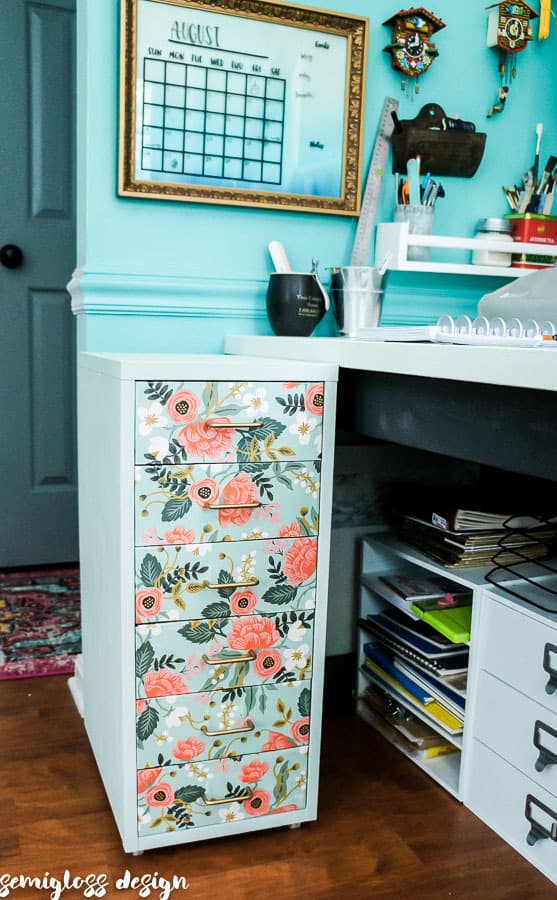 You might also like:
Pin for Later!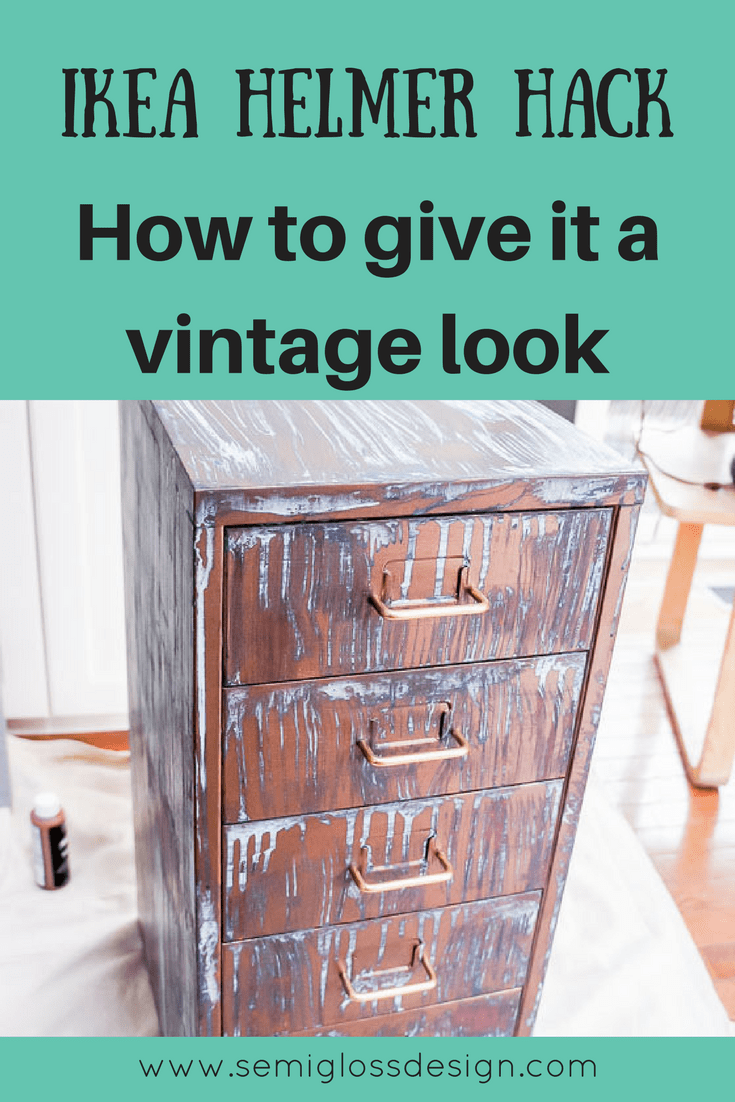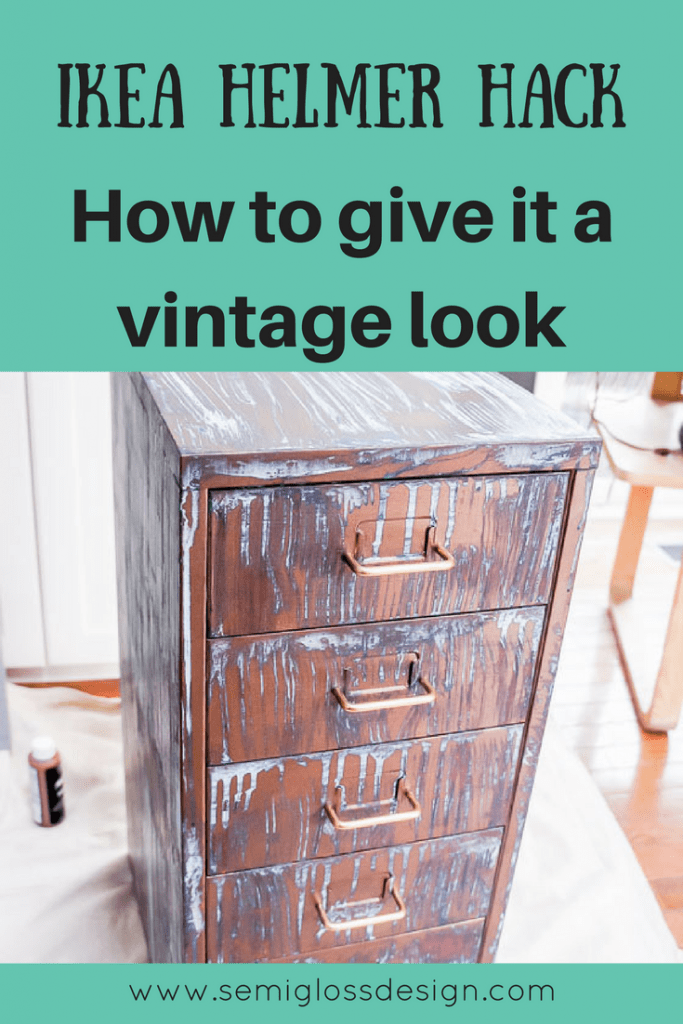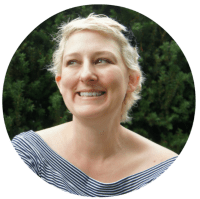 Emy is a vintage obsessed mama of 2 DIYer who loves sharing affordable solutions for common home problems. You don't need a giant budget to create a lovely home. Read more…