Milk Paint Vs Chalk Paint for Painting Furniture
Learn more about milk paint vs chalk paint. How are they similar? How are they different?
You might also be interested in learning how to fix chalk paint problems.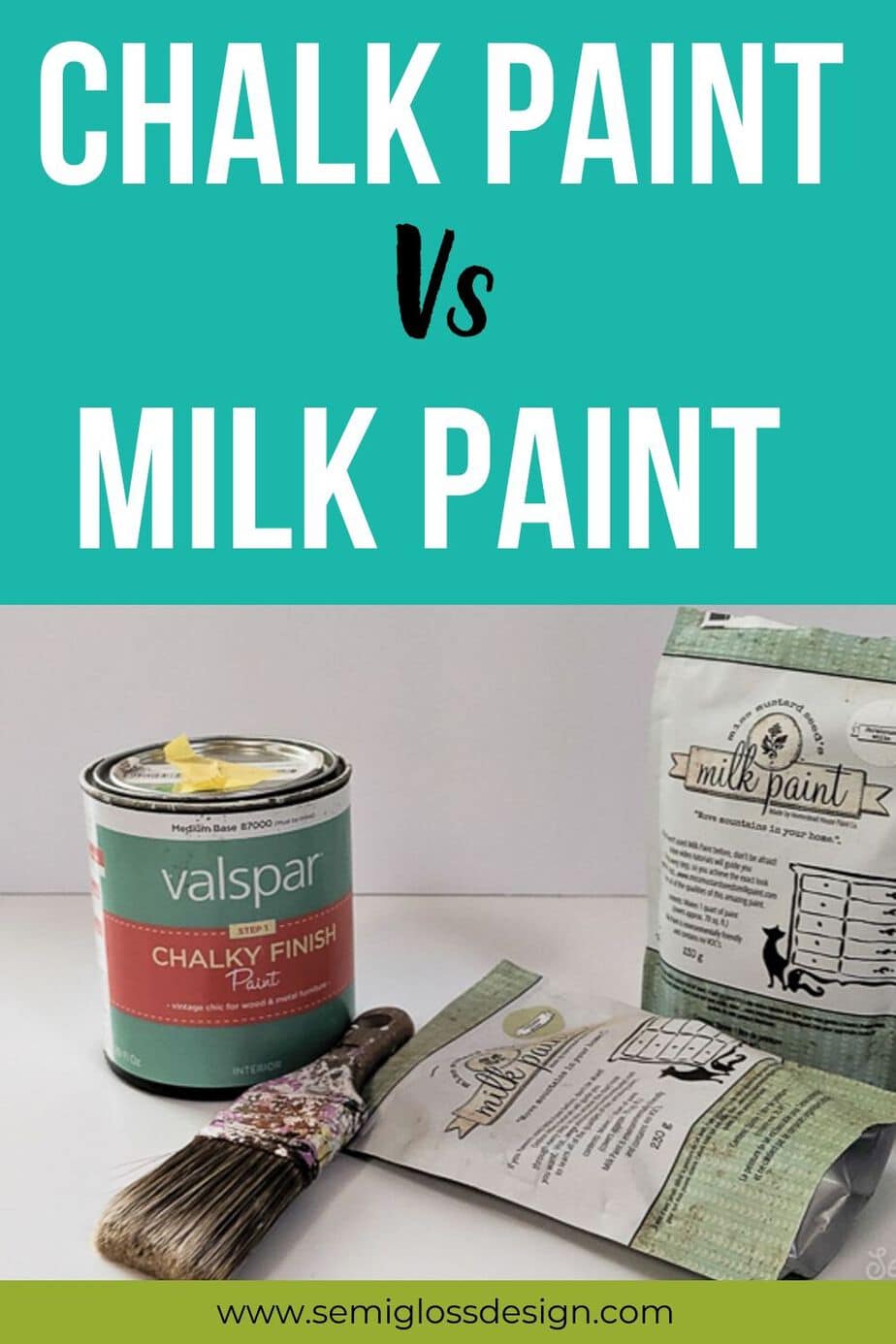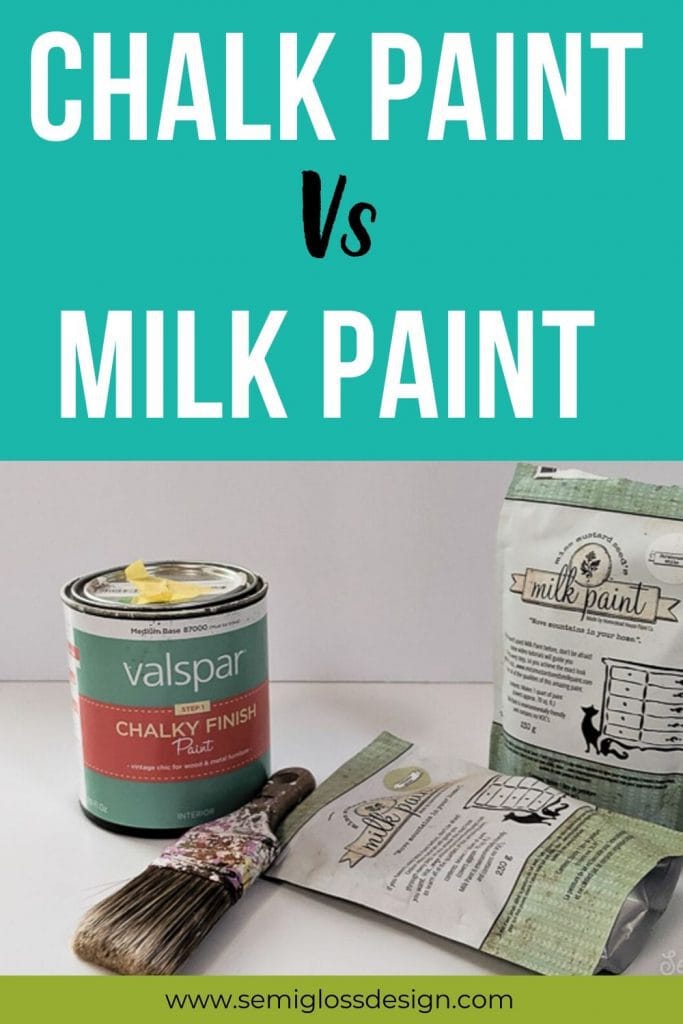 This post contains affiliate links. By purchasing an item through an affiliate link, I earn a small commission at no extra cost to you. As an Amazon Associate I earn from qualifying purchases.
Milk Paint VS Chalk Paint
Milk paint and chalk paint are both popular paints for furniture. Have you ever wondered what the differences are between the two paints?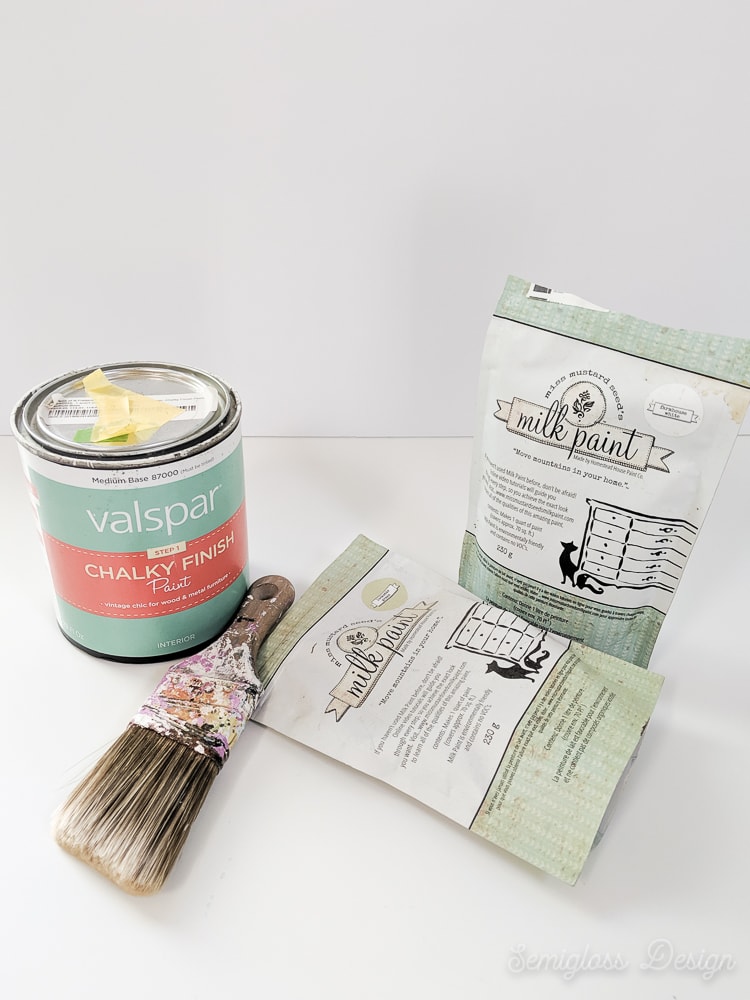 Both paints result in a matte finish. Both paints glide over wood. Both paints are easy to distress. Both paints are marketed as "no prep."
Both paints require top coats. Both paints are more expensive than standard latex paint.
Milk Paint
What is Milk Paint?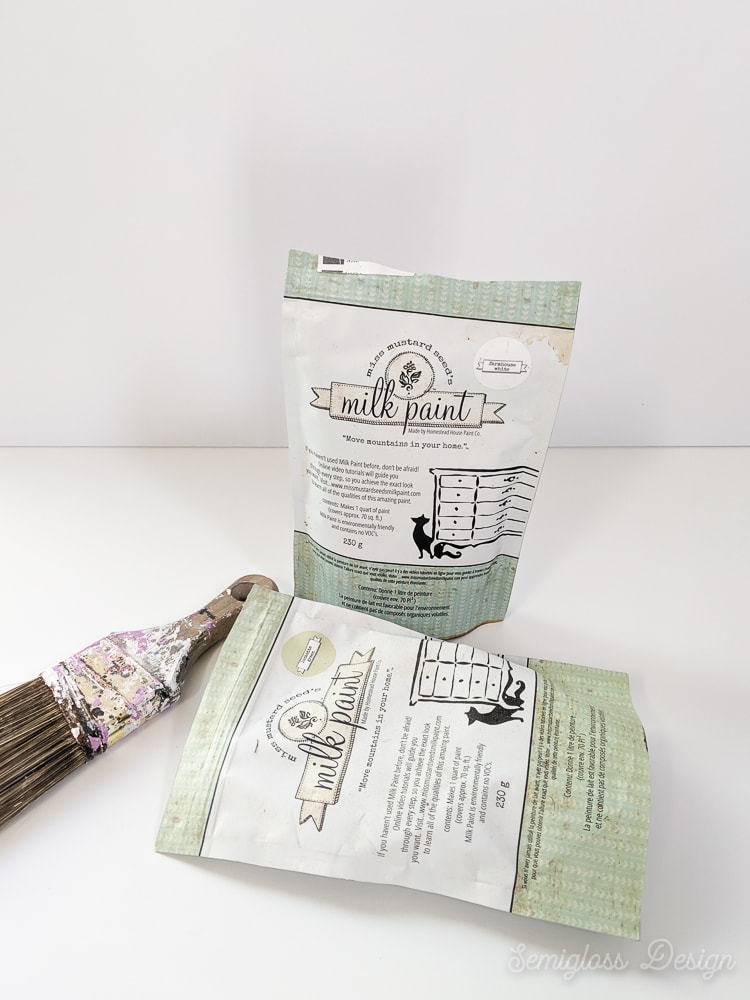 Milk paint is made from milk casein and lime, plus pigments. Milk paint is the oldest way of making paint.
Popular brands are Miss Mustard Seed Milk Paint, Sweet Pickins and Old Fashioned Milk Paint. General Finishes also makes a milk paint, but it isn't a true milk paint; it's acrylic based.
Pros:
Creates authentic chippy finish. Milk paint creates beautiful textures that replicate old furniture.
Once mixed, easy to use. The paint is thin, but glides on beautifully.
Coverage is pretty good! Despite being thin, milk paint covers pretty well (even white!)
Comes in a ton of gorgeous, vintage colors. Milk paint is an older form of paint, so most paints make beautiful colors that are appropriate for vintage furniture.
Environmentally friendly since it is made from natural ingredients.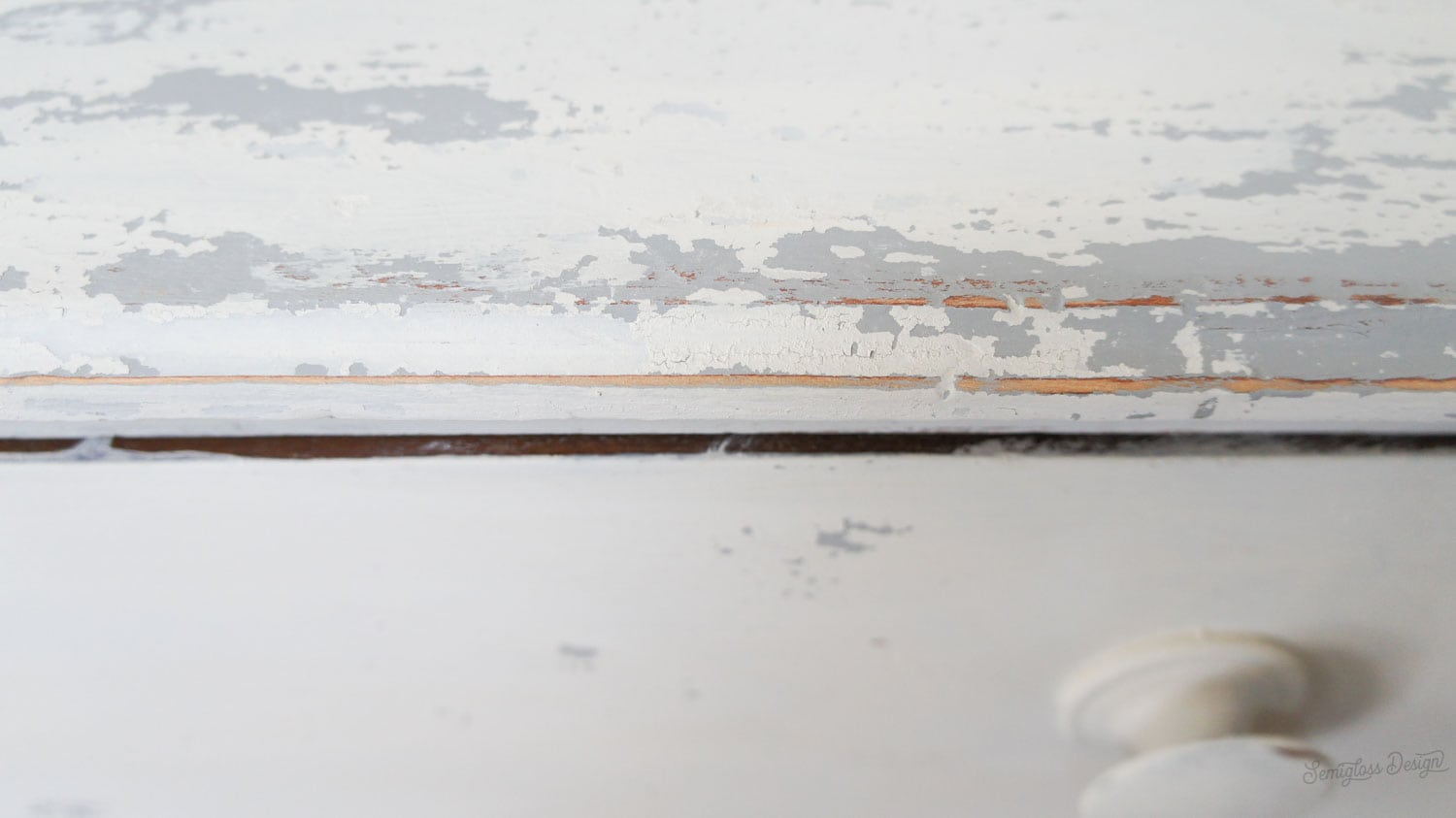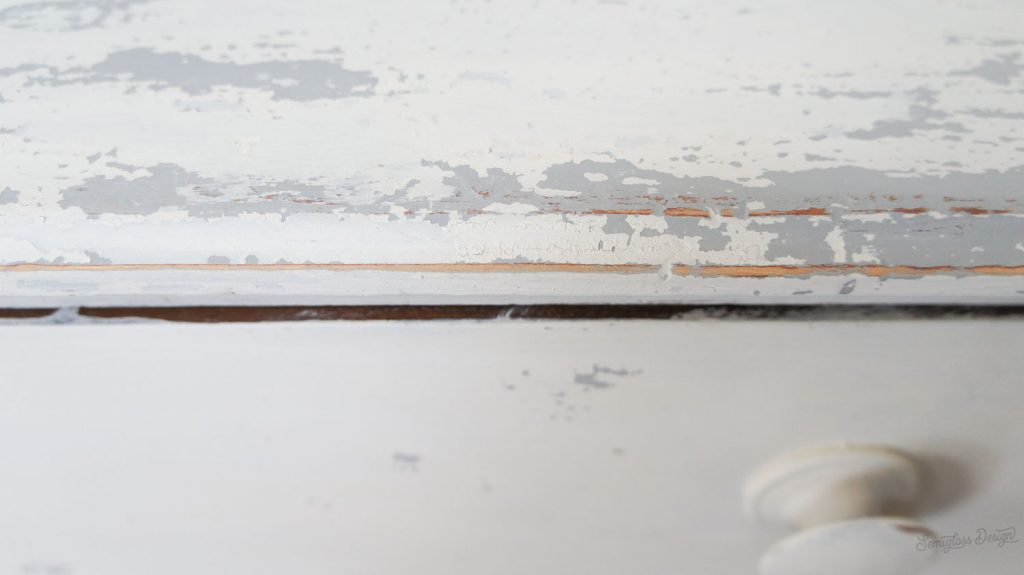 Cons:
Comes in powder form and can be difficult to mix. There's a learning curve for mixing and getting the right consistency.
Unpredictable results. Sometimes you get a lovely chippy finish. Sometimes it chips too much. Sometimes it doesn't chip at all. If you don't want chips at all, you can add bonding agent to the paint.
If not thoroughly mixed, color is not uniform. This can be a pro because the colors look more authentically old.
Once mixed, it doesn't last long.
Click to read more about using Miss Mustard Seed Milk Paint.
Chalk Paint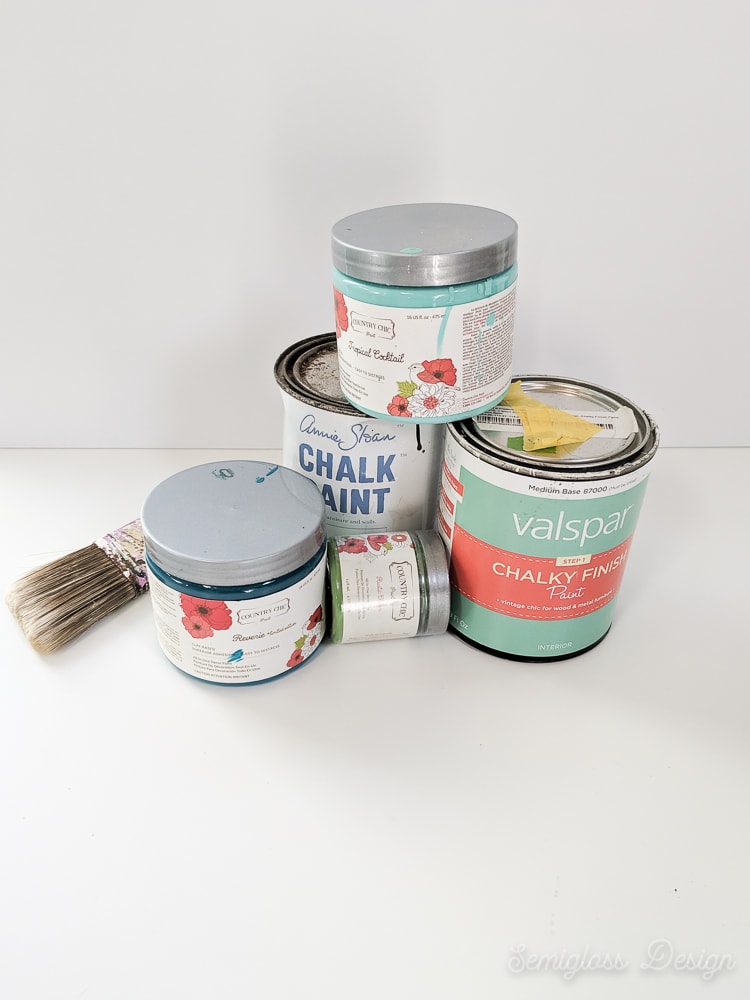 What is Chalk Paint?
Chalk paint is actually a brand by Annie Sloan, but it's used as a term to describe paints that dry with a chalky, matte finish that looks beautiful on furniture.
The thick consistency makes it easy to use because it covers better than latex and is less likely to leave drip marks.
Some popular chalk paint brands include Annie Sloan, Dixie Bell, Wise Owl, DIY Paint and Country Chic Paint. Most craft companies also offer a version, as well as most big box hardware stores.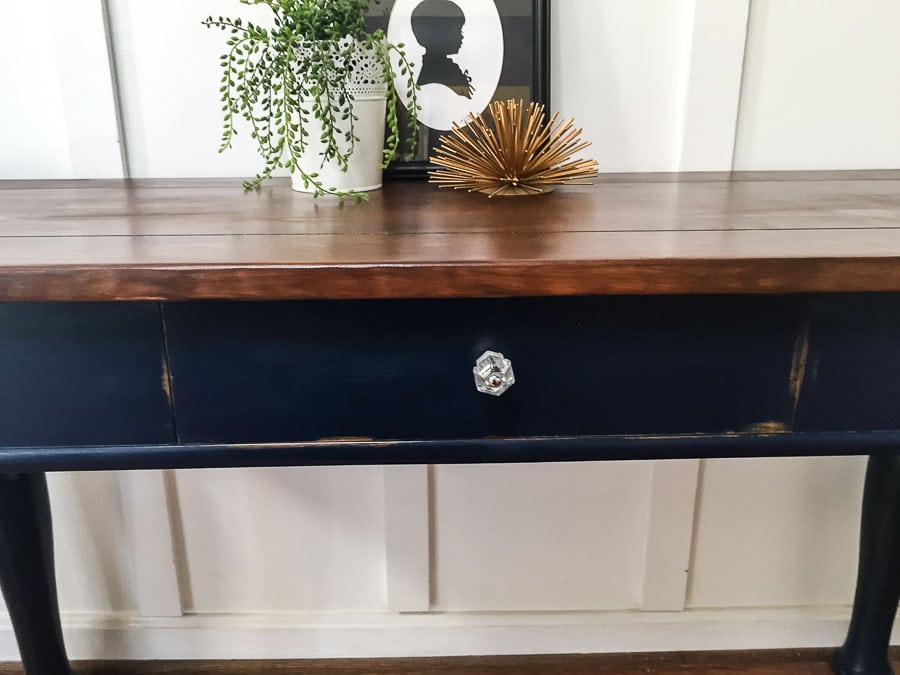 Pros:
Easy to use. Chalk paint comes pre-mixed, so you can use it straight out of the can.
Easy to find in stores. The bigger brands can be found in local boutiques, but you can also find it in the hardware store. I really love the Valspar brand!
Tons of brands to choose from, so tons of colors to choose from. Some brands offer shabby chic colors and some brands offer brighter colors.
Comes in a variety of price points. The variety of brands mean a variety of prices.
Cons:
Some paints are thicker and show brush strokes. You'll develop a preference for paint brands depending on what you like. Some people want the brush strokes. I prefer a smooth finish.
Some brands are very expensive. To be fair, those brands last forever and are a better value than some cheap brands.
Read more about how to correct chalk paint problems.
The Verdict: Which Is Better?
I prefer chalk paint for convenience sake. It's easy to pop a can and paint. It's also easy to find at stores.
For a fun, chippy texture, nothing beats milk paint. I love the authentic vintage style!
You might also like:
Pin for Later!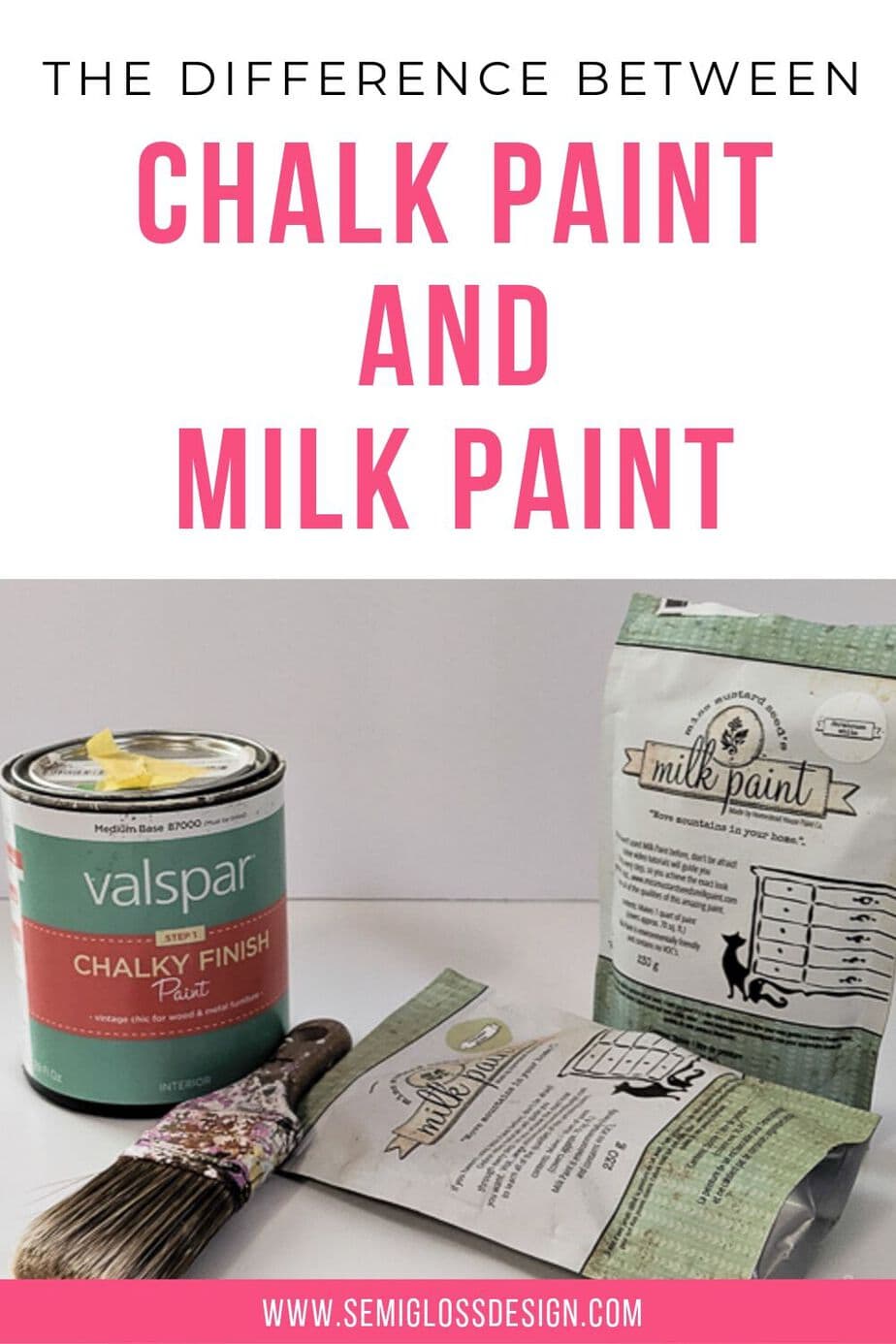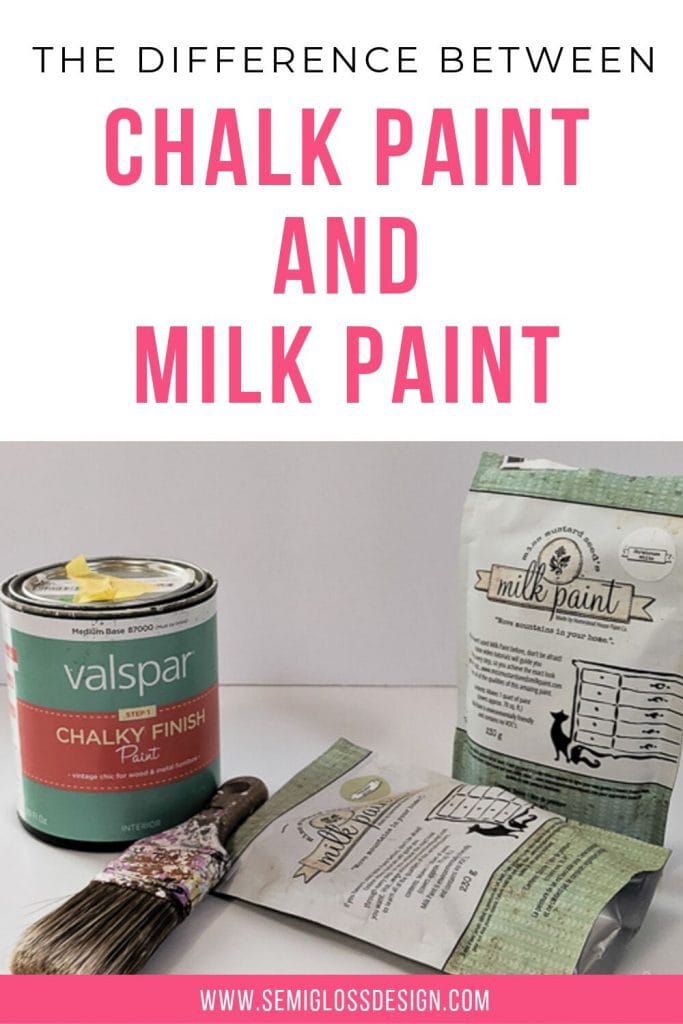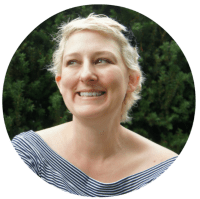 Emy is a vintage obsessed mama of 2 DIYer who loves sharing affordable solutions for common home problems. You don't need a giant budget to create a lovely home. Read more…