The Best Insulated Tumblers for Summer Cocktails
Learn about the best insulated tumblers for keeping summer drinks cool, even on the hottest of days.
With all this cocktail making, I needed a good insulated tumbler for the pool. So I decided to test 4 popular insulated tumblers to determine the best one for keeping drinks cool.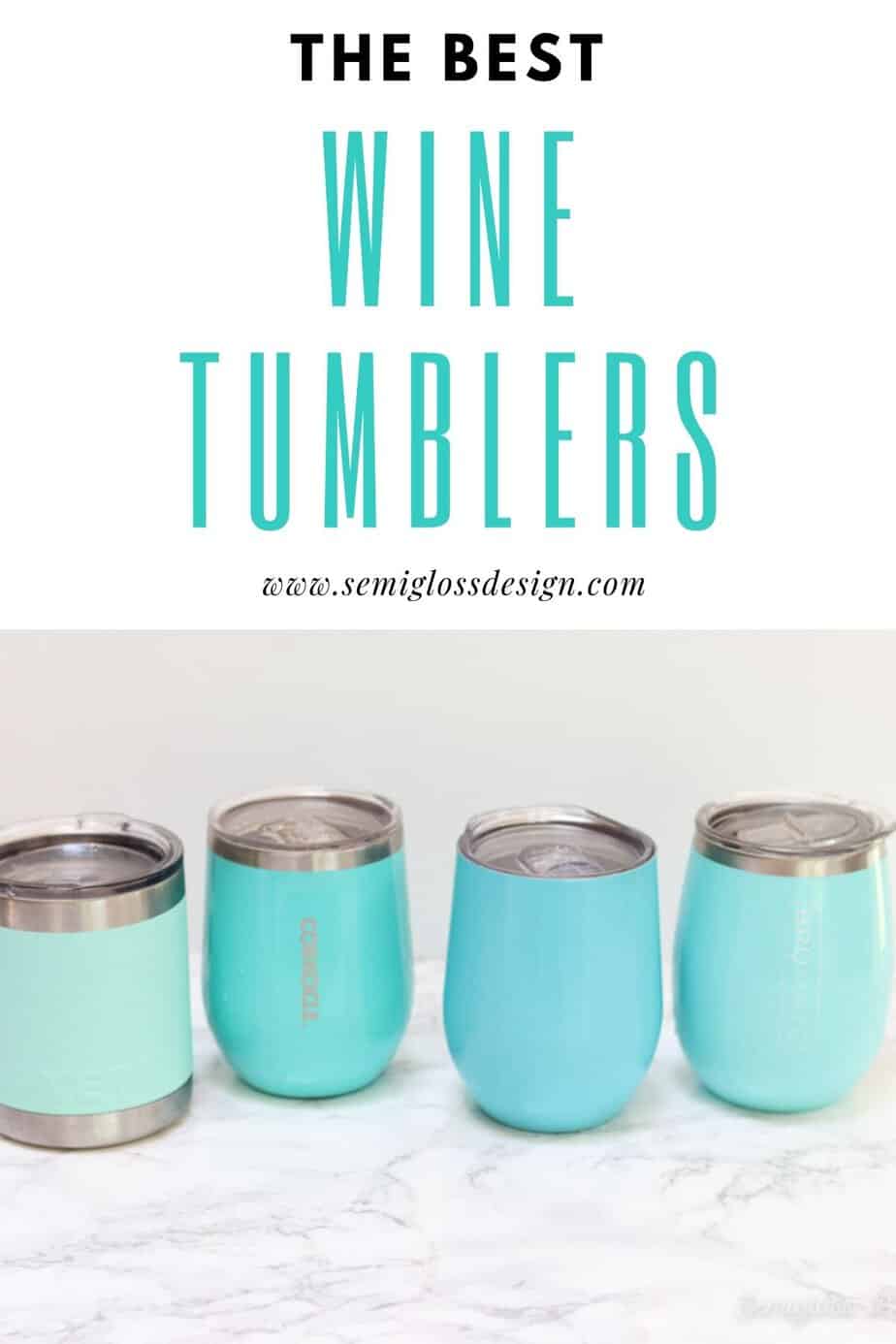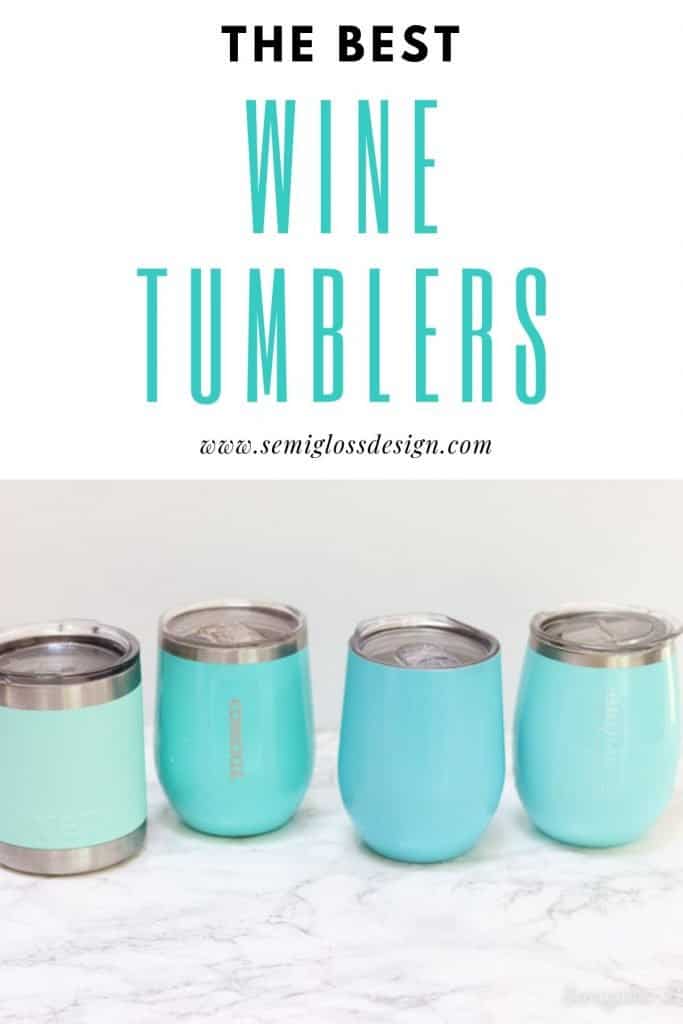 This post contains affiliate links. By purchasing an item through an affiliate link, I earn a small commission at no extra cost to you. As an Amazon Associate I earn from qualifying purchases.
On a whim, we bought these insulated mugs to use in the pool. Let's just say you get what you paid for. Our wine got so hot, it was not drinkable anymore.
So we decided to test out some nicer ones and let's just say that we've had a lot of fun in the process.
The Best Insulated Tumblers
We tested 4 popular brands of insulated tumblers to determine which was actually the best.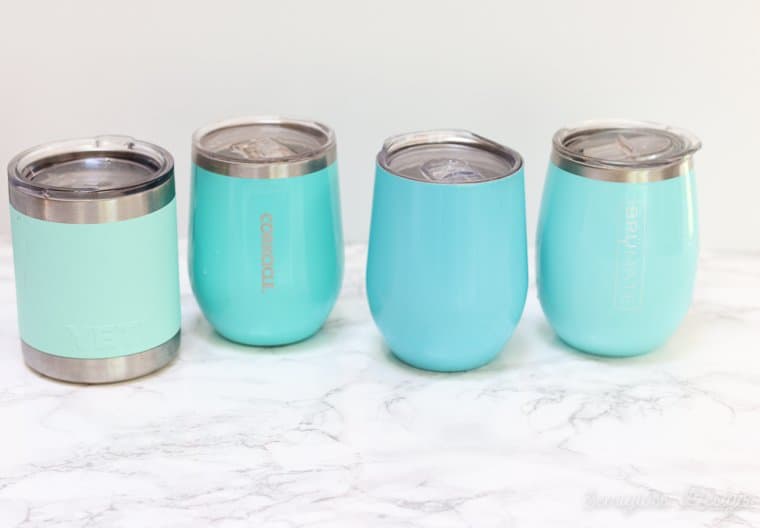 They all come in a variety of colors, but I bought them all in aqua because it's my favorite color.
I bought a lowball tumbler to test because the wine tumbler doesn't come with a lid. It was also more expensive and I couldn't see spending that much on a wine tumbler.
What I like:
The quality. This insulated tumbler is much heavier than the other tumblers and seems to be higher quality.
Keeps drink cold. The Yeti tumbler is fantastic at keeping drinks cold.
What I don't like:
The lid. The lid doesn't have the option to close it.
The size. Actually, I've never noticed that it's smaller until I was writing this, but this is the smallest tumbler. Just thought I should point it out.
The cost. This was still the priciest tumbler we tried (at the time of purchase.)
I have a Corksicle water bottle and I love it. It keeps ice from melting even on the hottest of days. When I was working at Sweet Clover in the summer, I would often run out of water before the ice even melted.
I've had ice last for 2 days sometimes. Which means I wasn't drinking enough, but also it keeps water cold forever!
What I like:
It keeps drinks cold
The way it looks. I love the subtle shape on the side that makes it more comfortable to hold.
What I don't like:
The lid. This lid has the option to close, but it splashes in your face when you close it. So I just keep it open to avoid that. Red wine doesn't look great when it's all over your face. The lid also has a rubber seal around the edge that has to be removed to clean. Not a huge deal, but one more step when cleaning.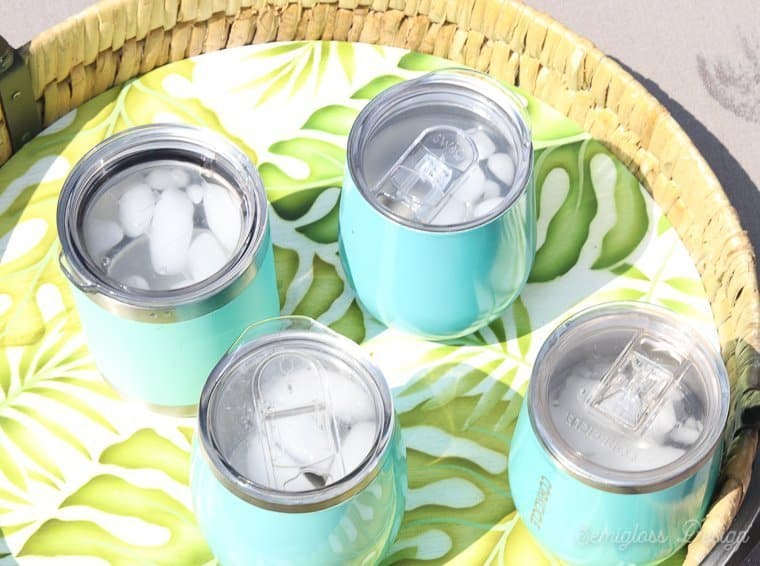 This insulated tumbler looks almost exactly like the corksicle.
What I like:
It keeps my drink cold.
The price. The BruMate is a good mid-priced option.
What I don't like:
The lid is annoying on this cup as well. It's better to just leave it open instead of opening and closing it while drinking.
What I like:
The price. This was one of the least expensive options that I found.
What I don't like:
It doesn't keep the drink as cold.
The lid doesn't seem to fit as tightly.
Check out how I gave this tumbler a custom decal!
What is the best tumbler for keeping drinks cold?
We tested these 4 cups by placing ice water in them and letting them sit in the sun on a hot July day. The temperature was 89°.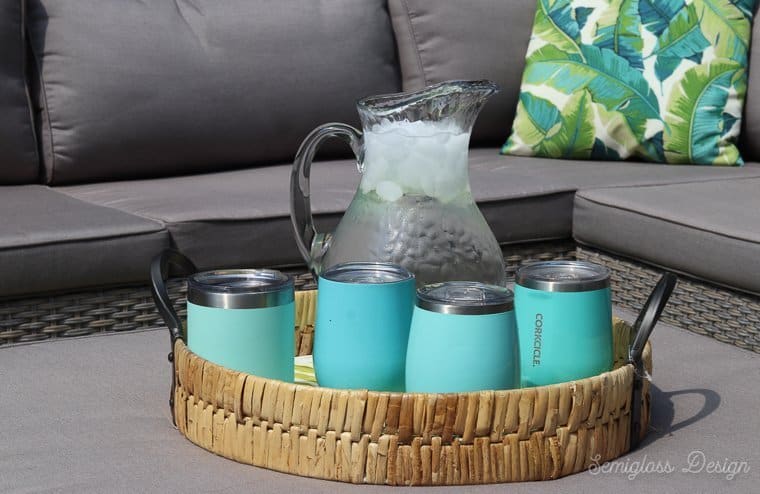 We used a meat thermometer to test the temperature of each cup after 30 minutes and then again after an hour.
The results were much different than I thought they would be.
Temperature in Insulated Tumbler Test Results
(Temperatures are in Fahrenheit.)
The water was 44° when I poured it into the cups. It got colder as the ice melted.
| | | | |
| --- | --- | --- | --- |
| Time Elapsed: | 30 Minutes | 60 Minutes | Difference |
| Corksicle | 38.8° | 39.9° | +1.1° |
| Yeti | 39.5° | 43.5° | +4° |
| BruMate | 39.5° | 41.5° | +2° |
| Swig | 40.5° | 45.7° | +5.2° |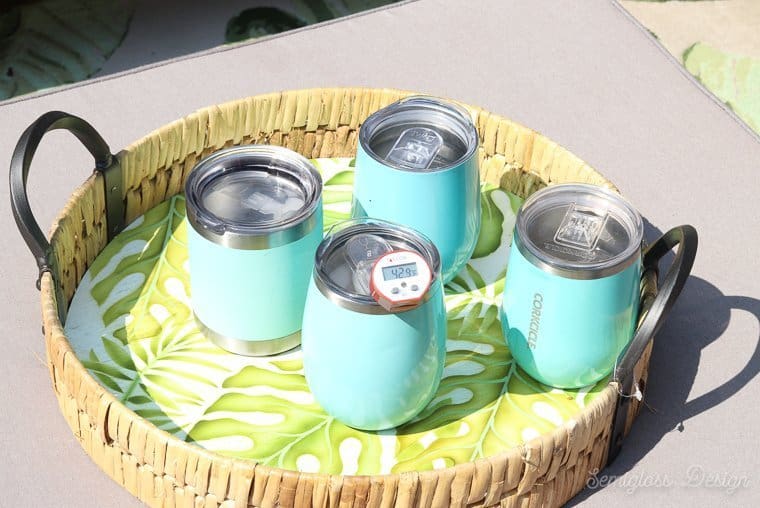 For the record, all of those are still drinkable temperatures when starting with iced water.
However, I prefer red wine at room temperature, so 4 or 5 degree increases after an hour make it un-drinkable. Let me also note that I'm a slow sipper and most people finish a drink before an hour passes. Unless you're me…
Our Final Verdict, Despite the Temperature Test
We love the insulated Yeti lowball the best. It has the least annoying lid and we love how sturdy it feels.
The Corksicle and BruMate are our next favorites. They both performed well in the temperature tests, but we expected that from using them in real life.
The Swig Tumbler is fine if you like icy drinks or drink faster than I do, which to be honest, is everyone in the world.
Have you tried any of these insulated tumblers? Do you call them wine tumblers or wine sippy cups? 😉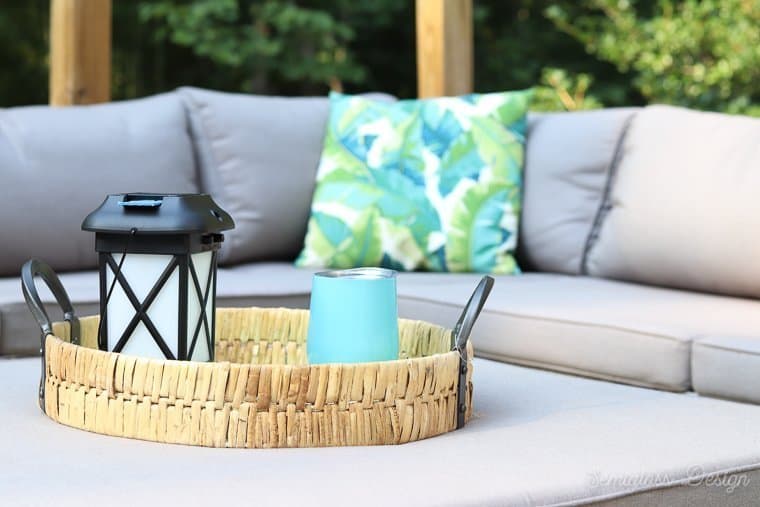 You might also like:
Pin for Later!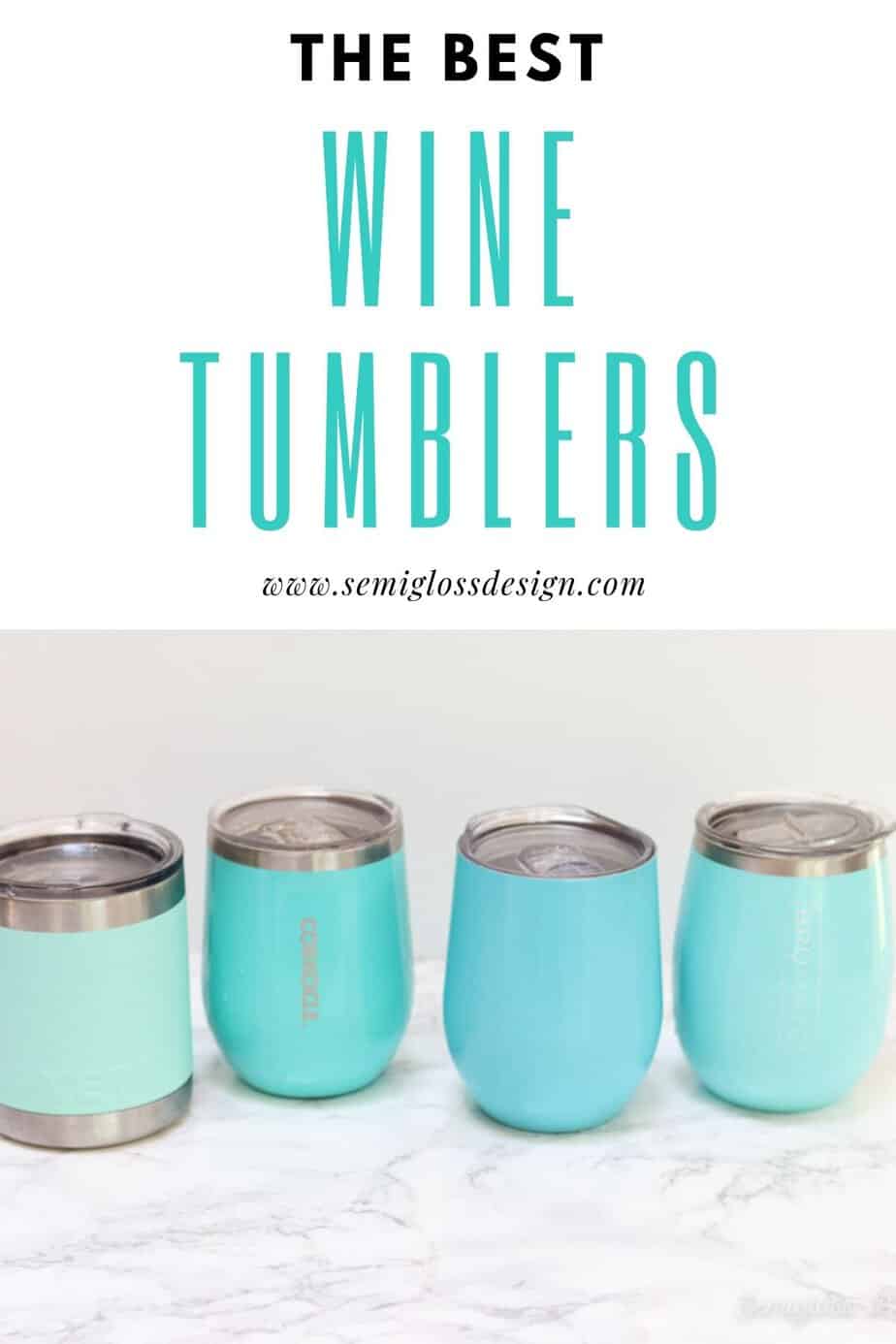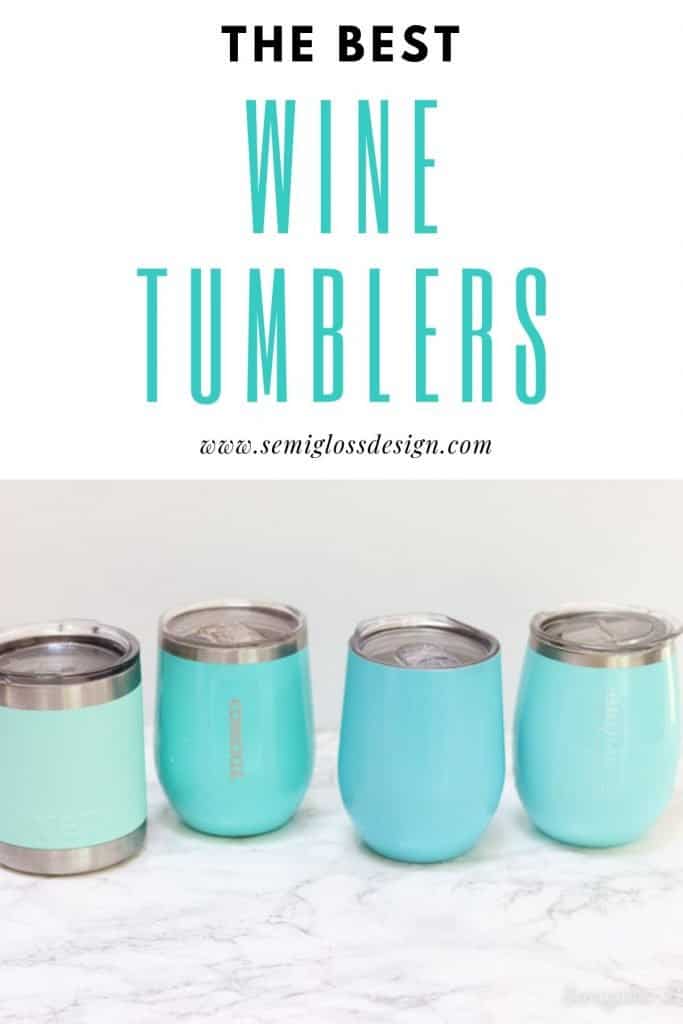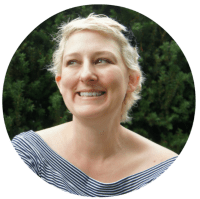 Emy is a vintage obsessed mama of 2 DIYer who loves sharing affordable solutions for common home problems. You don't need a giant budget to create a lovely home. Read more…