Colorful Layered Doormats for Summer
Here are 6 colorful layered doormat options, perfect for summer. Layered doormats are a trendy way to update your porch. Layering the patterns gives a homey look to an outdoor space.
You might also like my front porch makeover on a budget.
Maybe I'm a little late to the trend, but I'm loving the look of layered doormats. Cute doormats are the easiest ways to make porches fun. Adding pattern on pattern is a fun way to add personality to a bland space.
As a color lover, I haven't seen very many options that use a ton of color, so I figured I would make my own.
Be sure to check out my other post on cute small porch decor ideas.
This post contains affiliate links. By purchasing an item through an affiliate link, I earn a small commission at no extra cost to you. As an Amazon Associate I earn from qualifying purchases.
Layered Front Door Mats with Color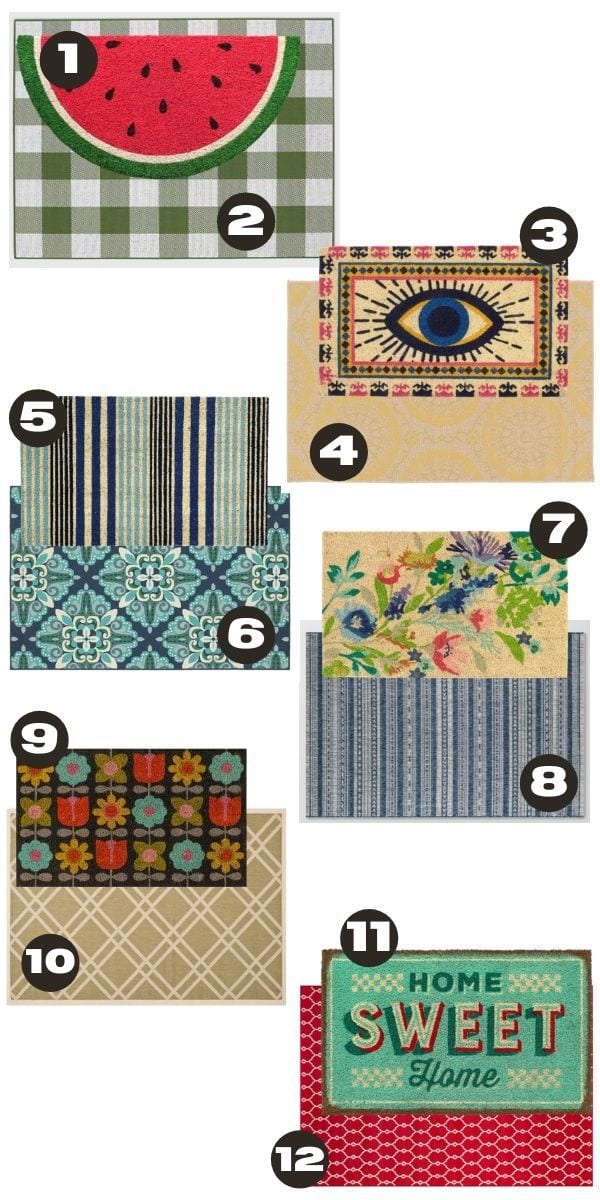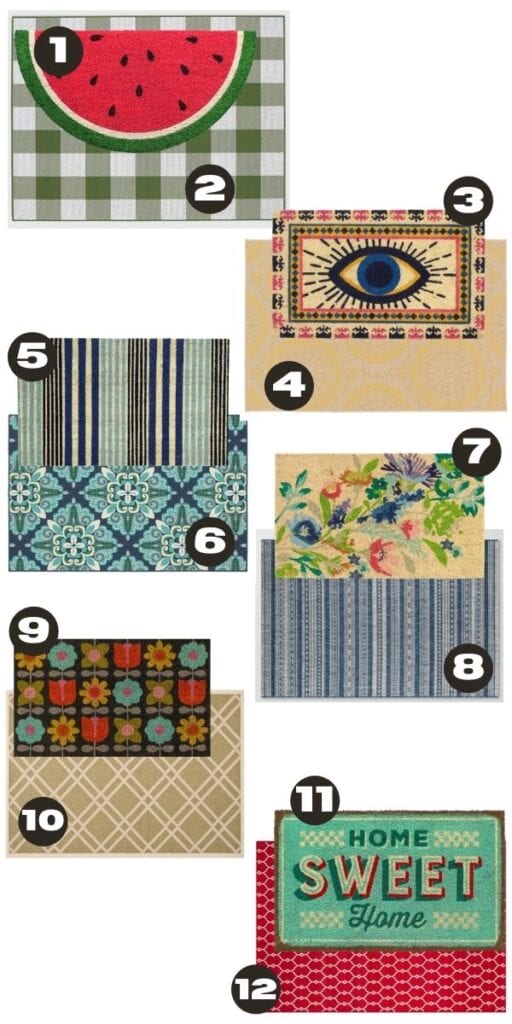 How to Layer Doormats
For most doors, a regular-sized doormat works best with a 3×5 outdoor rug. If you need a larger doormat, be sure to choose an outdoor rug that's larger than your doormat.
You'll also want to make sure that you're using outdoor rugs, even in a covered space. Outdoor rugs can hold up to the sun, heat, and dirt better than indoor rugs.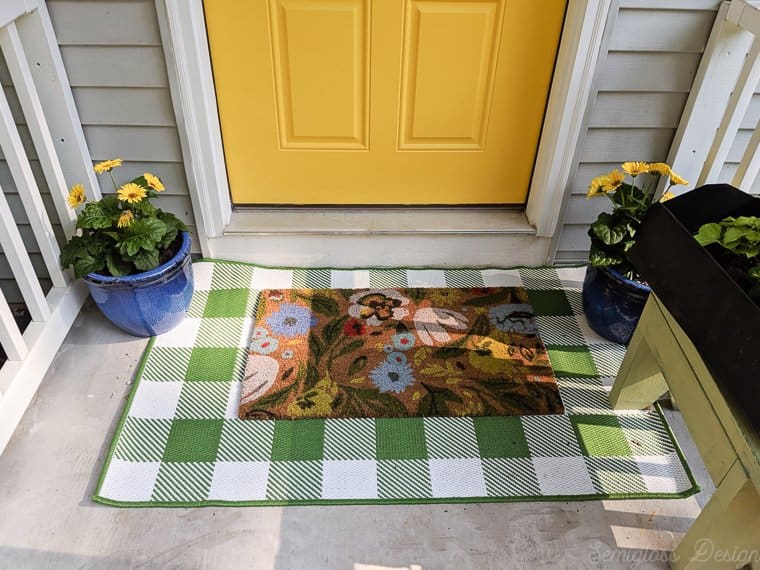 Pattern Mixing
The best pattern mixing relies on contrast.
Contrasting shapes and motifs. Florals with geometric shapes are my favorite example.
Contrasting sizes. Dainty patterns with large-scale patterns always look amazing.
Contrasting colors. I love pairing unexpected color combos.
Contrasting styles. A traditional style paired with a modern pattern makes a fun mixture.
If all else fails, black-and-white patterns look great with pretty much everything.
Colorful Layered Doormats
Mix and match your favorites!

You might also like:
Pin for Later!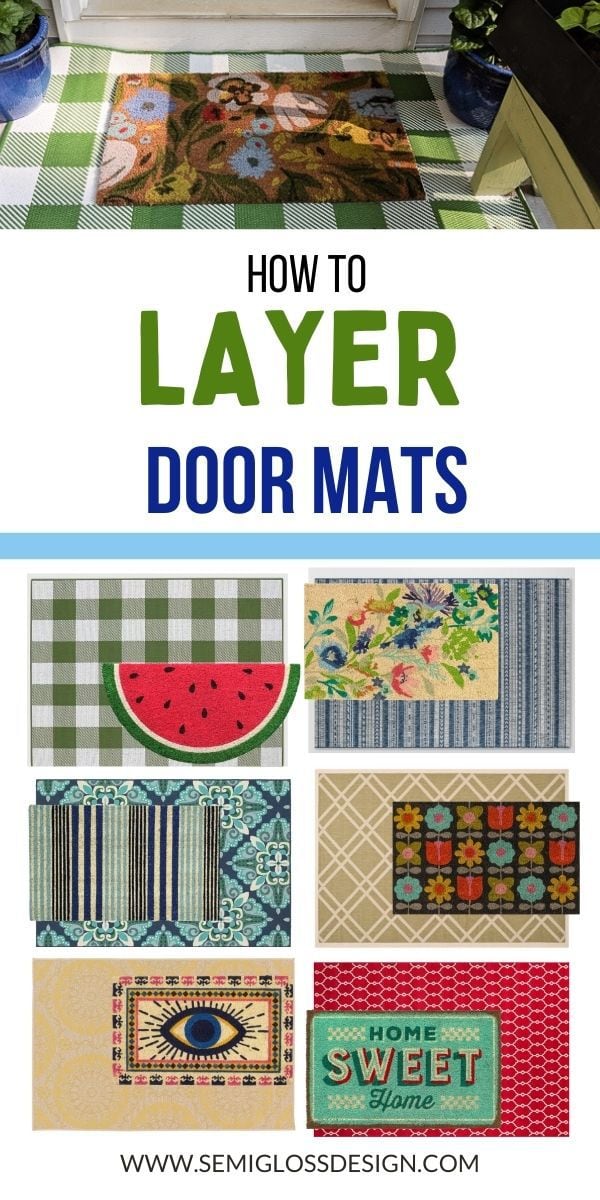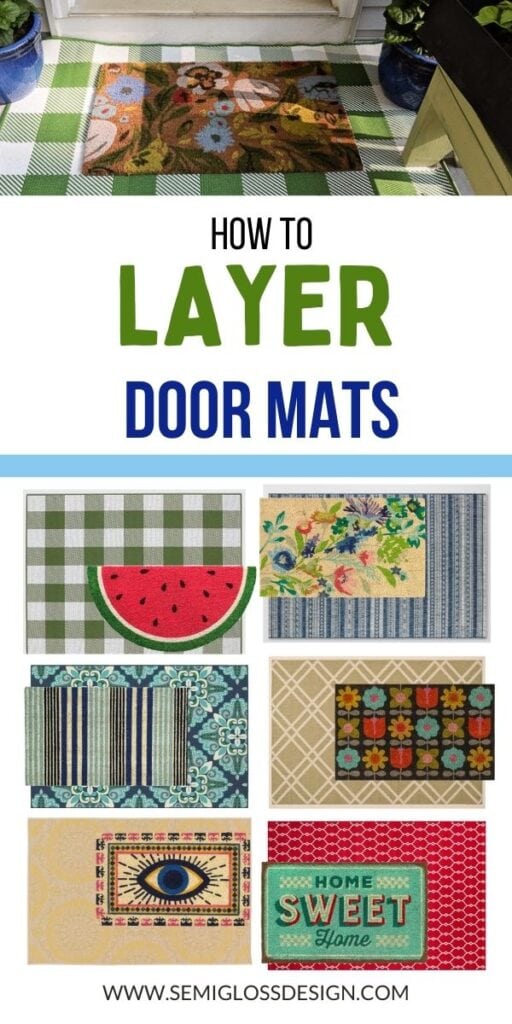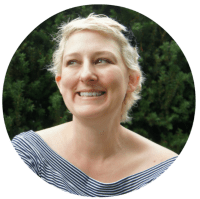 Emy is a vintage obsessed mama of 2 DIYer who loves sharing affordable solutions for common home problems. You don't need a giant budget to create a lovely home. Read more…