Make Your Own Vintage Style Pennant Flag!
Learn how to make your own vintage style pennant flag. Designing your own pennant is so easy.
Sometime last year, I bought a vintage pennant for my son's room. I finally got around to hanging it a few weeks ago and he loved it. A lightbulb flashed over my head and making my own pennants seemed like the best idea ever.
It was one of those ideas that is so exciting that I couldn't stop thinking about it. Those are always good ones. I
t seemed like the perfect project to try with my silhouette. It seems that it doesn't cut felt too well, so I had to alter my idea.
I decided to use heat transfer vinyl instead. Want to learn how to make pennants?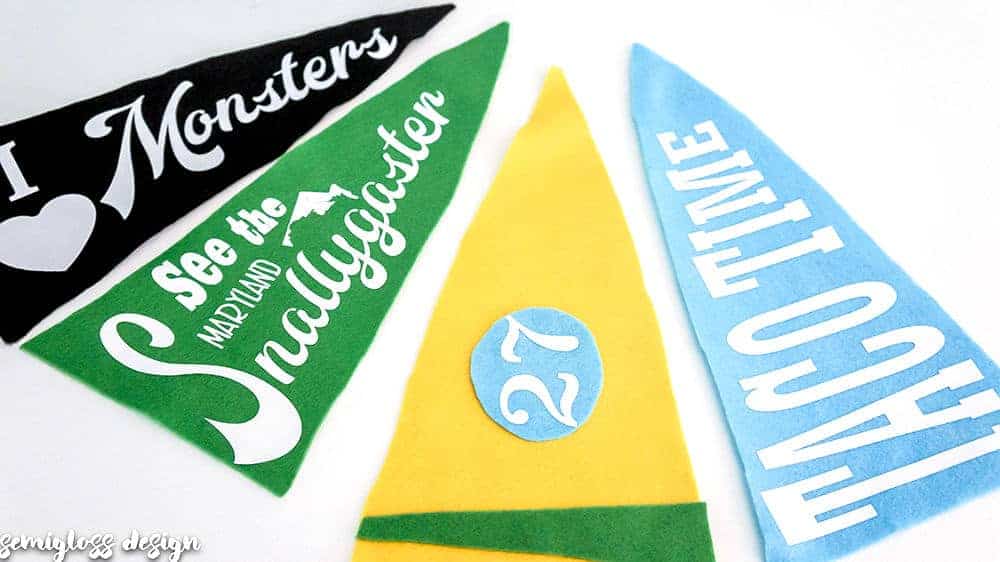 As you might know, my silhouette scares me a little, so I'm trying to work through various projects to get more comfortable with it.
In my typical fashion, I started with the hardest stuff first and tried the print and cut for planner stickers. It was a frustrating process, but I eventually got it to cut correctly and I learned a lot about how to use it for future projects.
I've used it to cut vinyl decals for canisters and a calendar. Vinyl seemed so scary but was a breeze to work with. And now I've tried heat transfer vinyl and I love it just as much, if not more!
How to Make Vintage Style Pennant Flag
Supplies Needed
This post contains affiliate links. By purchasing an item through an affiliate link, I earn a small commission at no extra cost to you.
Fonts and design elements used: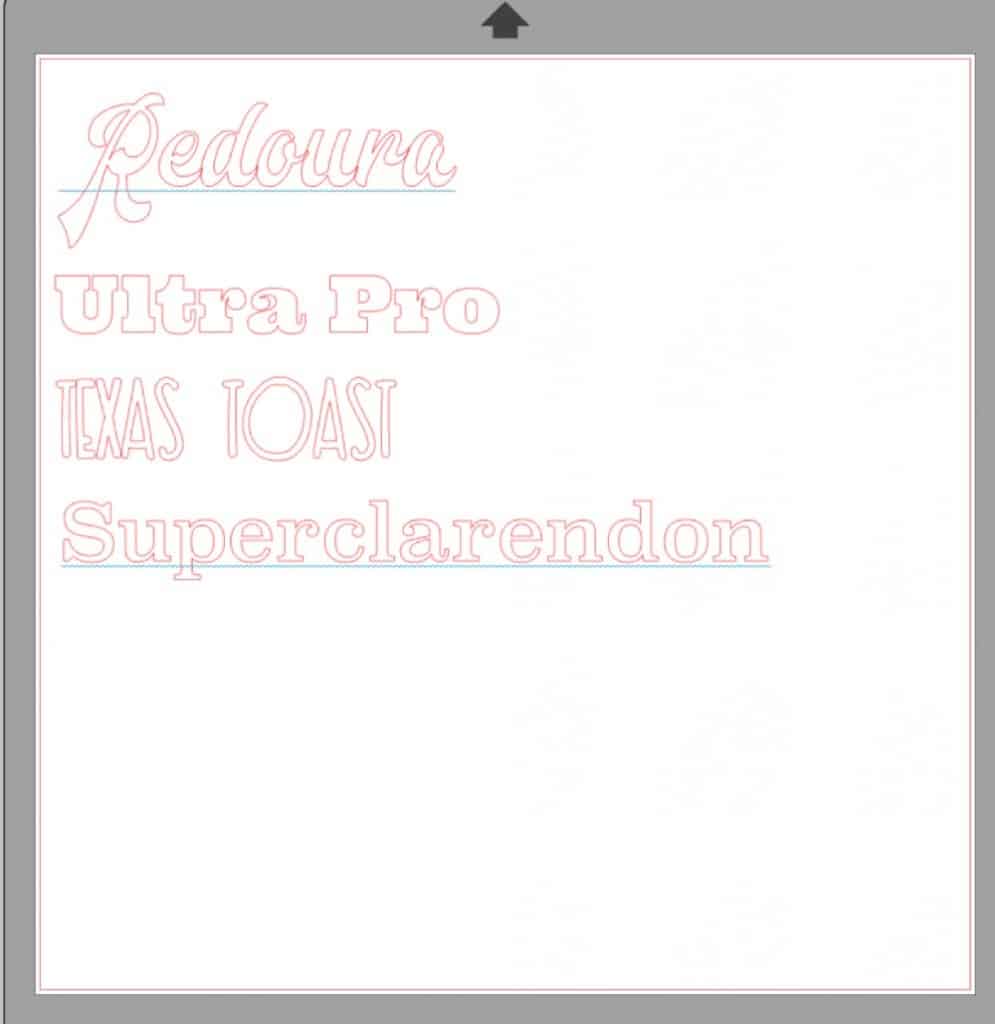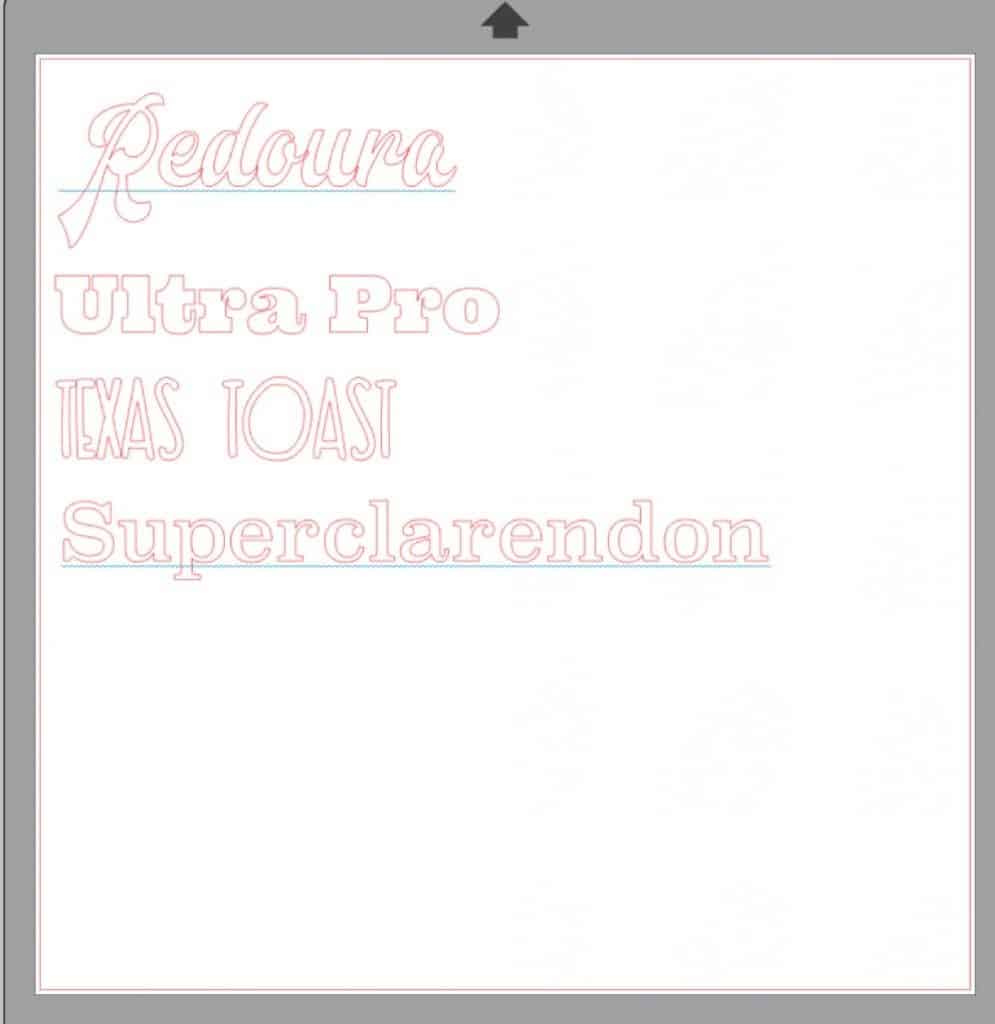 How to Design a Pennant Flag in Silhouette Studio
Design your pennants in Silhouette studio. I drew out a triangle to use as a guide. My triangles were about 6 inches high by about 13 inches long. They don't fit on the page, but you won't use the pointy end anyways.

Then I figured out the wording and spacing. To make the letters different heights, I clicked on weld, then played with the sizing, adjusting the height of each letter. I didn't want to waste any heat transfer vinyl, so I tried to place as many elements on the page as possible. Then I deleted the triangle because I don't want those cuts. (Although in retrospect, they wouldn't have hurt and would have made weeding easier.)

I was able to fit 3 pennants on a page by turning one upside down. Don't forget to click on mirror and delete the original image.

Adjust the settings for the machine. My settings were 2,6,9. (I slowed the speed to 6 because I had tons of tiny cuts.)
Place the heat transfer vinyl SHINY SIDE DOWN onto the mat and load.
Send to the silhouette for cutting.
Making A Pennant Flag with Vinyl
When it's done, unload the mat from the silhouette and remove the vinyl from the mat.

Carefully cut your designs apart into triangle shapes and start weeding the excess vinyl, leaving the lettering attached to the clear layer. I used the pick tool for all of the tiny bits. Be sure you get all of them. (I missed a few spots like the middle of an "e" and the Maryland Bay. Oops.)
Cut your felt into triangles. I used my cut out portions of the designs as a guide, but you can also print out a template to cut.

With the clear layer still attached, position the designs onto the pennants.

Turn on your iron and set it to "cotton".
Cover with parchment paper and iron in sections.

My directions said to leave it on for 4 seconds, but it took about 8 seconds for my iron.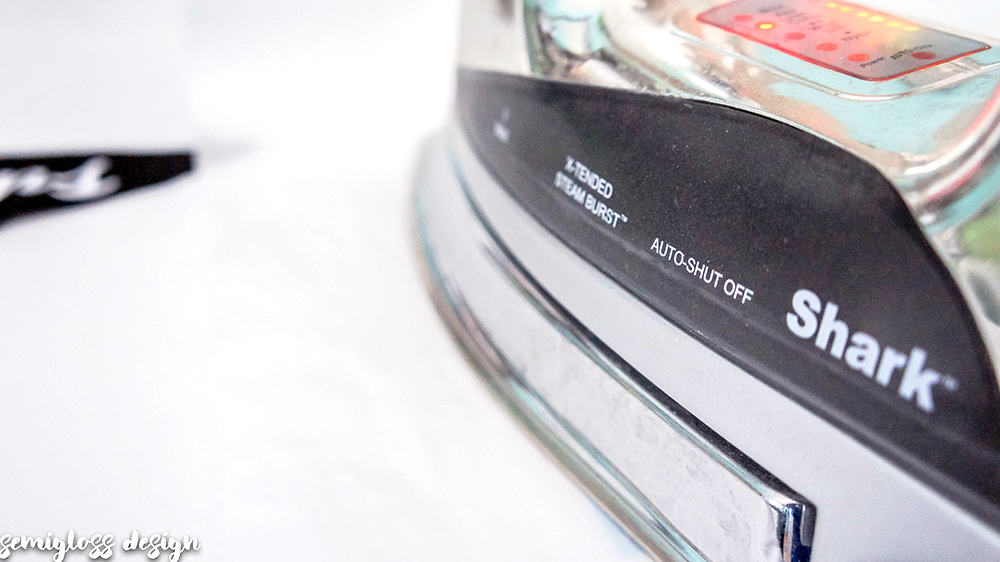 It's ready when the vinyl sticks to the felt, not the clear plastic. Some places needed a little extra time with the iron. Peel the clear plastic off WHILE IT'S HOT.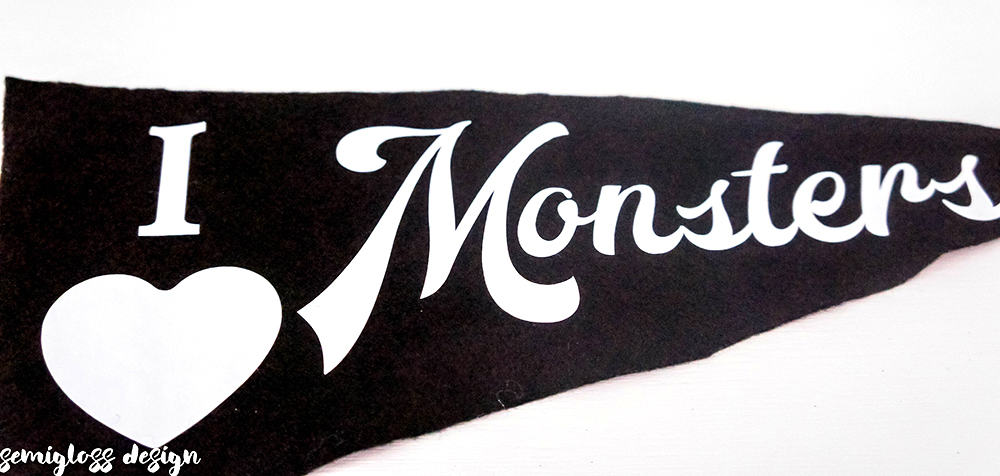 For this pennant, I wanted more felt details, so I cut out the shapes with scissors, added the vinyl details and used tacky glue to attach the felt shapes to the pennant.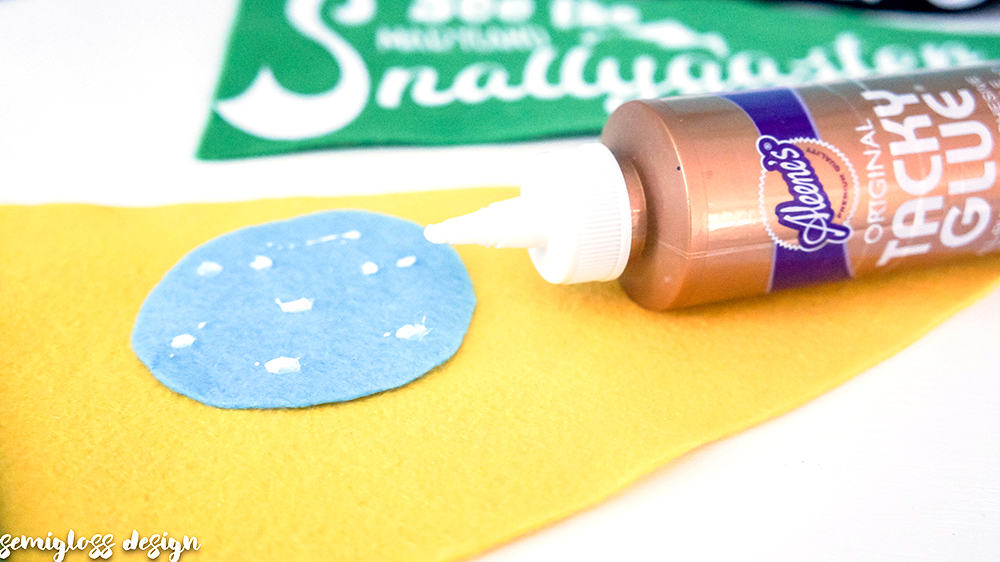 Hang and enjoy.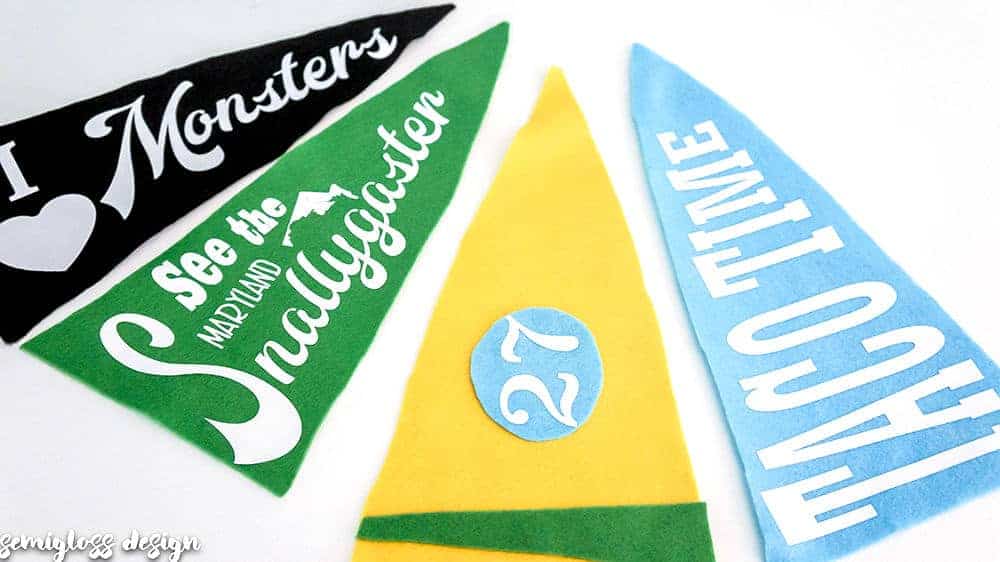 A little about each pennant design
The best part about making your own pennants is making them special. So I used phrases or subjects that are special to us.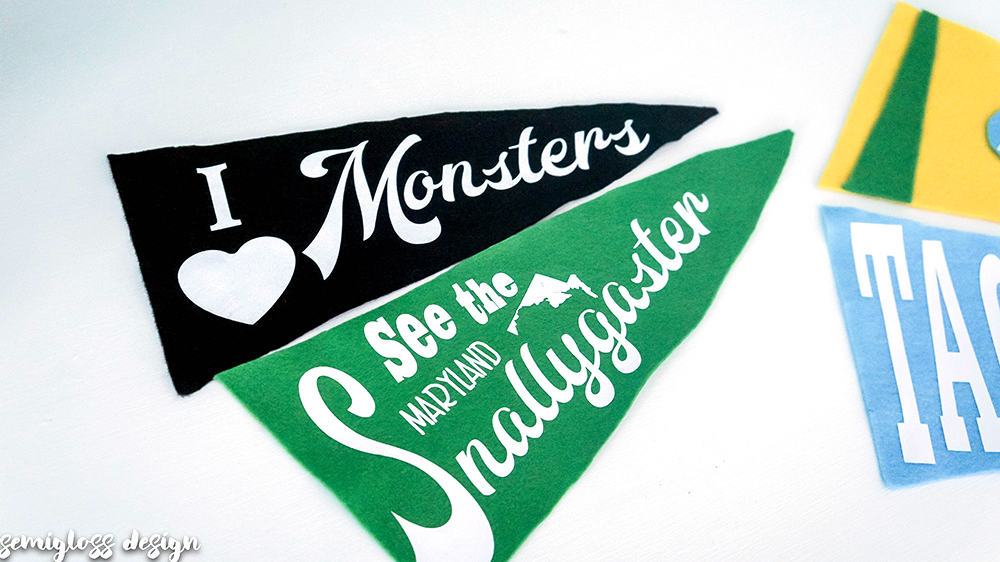 I wanted to include my daughter in the fun. She's obsessed with all things scary at the moment, so this felt appropriate.
We live in Maryland and I wanted to celebrate a local legend that I find really cool, but very disappointing when you learn more about it: the Snallygaster.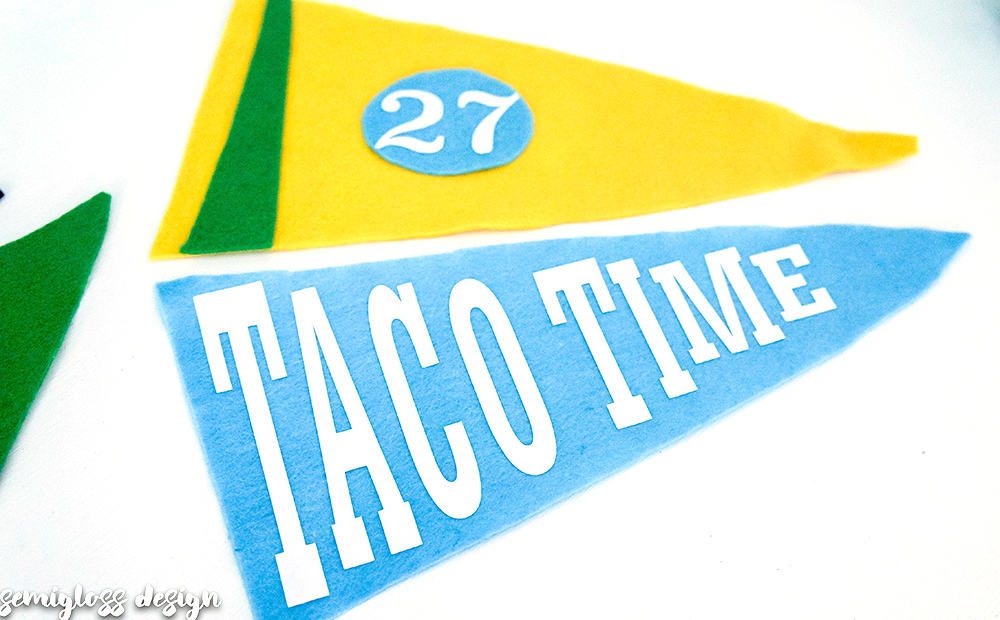 I wanted to maximize my heat transfer vinyl usage, so I came up with a tiny design  to fill in more space.
27 is my son's birthday and also my husband and my "fell in love" anniversary. Yes, we celebrate it. It has been 19 years in August. <3
My husband and I are from Texas and we eat an abnormal amount of tacos on the reg. We joke about being on taco cleanses all the time. Apparently, other families don't eat tacos as much as we do…
And here they are in my son's room. I just use pushpins to hang them. They're hanging above his closet.

He has mentioned wanting to collect more when we go to flea markets, so I left space for ones we find. It was hard not to get carried away though. I want to make a "Team Flint" one (our last name and inside joke) and a "Semigloss Design" one for my new office space.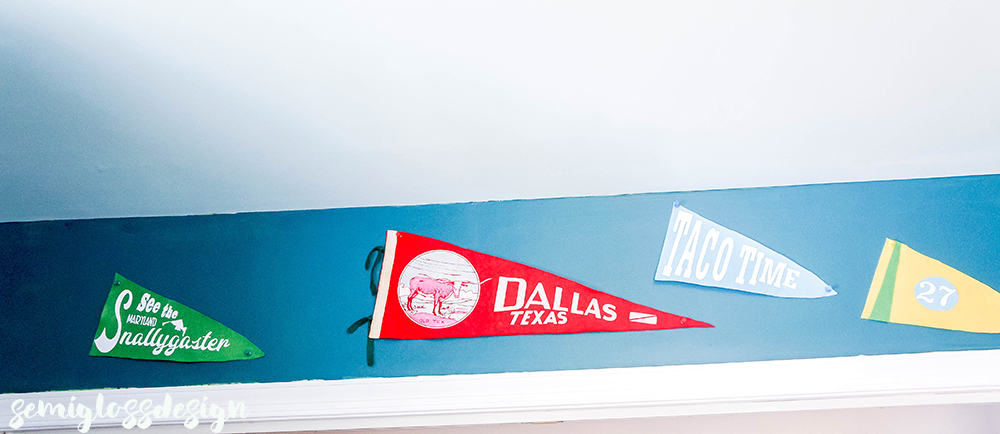 And in my daughter's room. (Carefully cropped to avoid toy mess.) 😉 Psst… she's getting a small room makeover soon…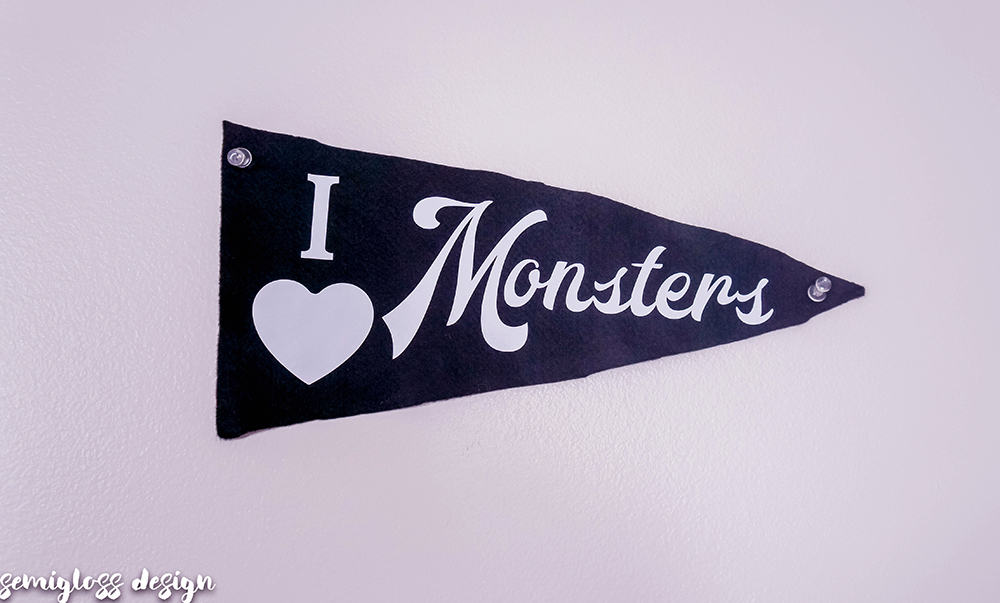 So what do you think? Would you make a vintage-style pennant for your local legend or spot?
You might also like these Silhouette projects:
Pin for later!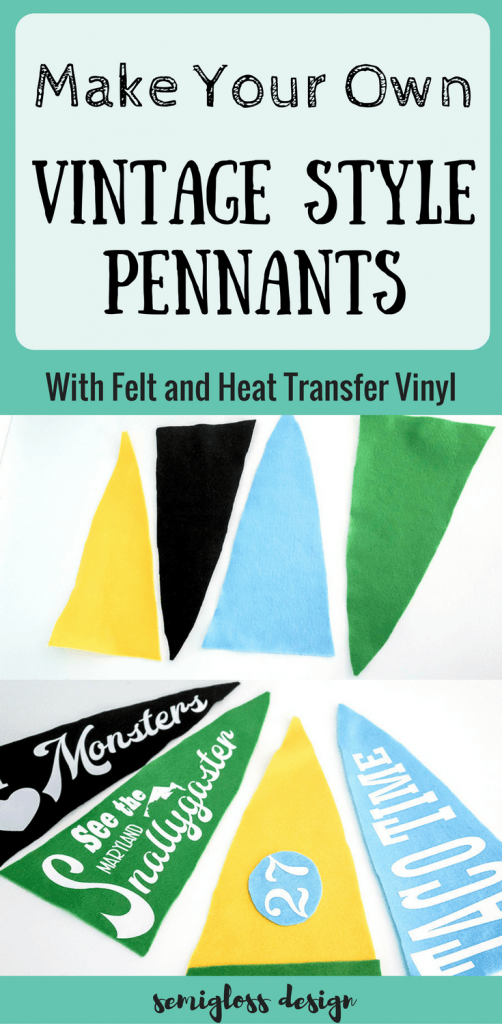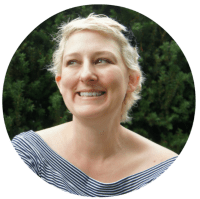 Emy is a vintage obsessed mama of 2 DIYer who loves sharing affordable solutions for common home problems. You don't need a giant budget to create a lovely home. Read more…