Learn how to remove carpet from stairs. Removing carpet is necessary before you can stain and paint your stairs.
Sometimes with really big projects, it's best to divide it into a series of small projects. For my staircase and hallway makeover, that's exactly what I'm doing.
Over the weekend, I got out a crowbar and a staple remover and started ripping out our carpet.
It didn't take long for my husband to hear the siren song of the crow bar and join in. And then my son joined as well. Removing carpet from stairs is pretty fun.
If you're like us, you inherited old carpet when you bought the house. It's beige and filled with mystery stains that you haven't bothered cleaning because you really just want it gone. For some reason or another, you've been waiting to remove it.
For us, it was because there were other projects that were higher on the priority list. But, I also hated the newel post and balusters, so it was a much going to be a much bigger project.
The good news is that removing carpet is free! It only costs you time and effort, which makes it one of my favorite projects.
I was also nervous because I had no clue what was hiding under the carpet. When we removed our poodle carpet on the basement stairs, we found out that they were made of junk lumber.
Luckily, I had a feeling that these would be decent. I felt confident that we had treads under the carpet because they were shaped differently.
However, I firmly believe that junk stairs are still better than gross carpet stairs.
How to Remove Carpet From Stairs
Supplies Needed
This post contains affiliate links. By purchasing an item through an affiliate link, I earn a small commission at no extra cost to you.
A few important things to know about removing carpet before starting:
Tips for Removing Carpet from Stairs
Removing the Carpet Tacks and Staples
After Removing Carpet from Stairs
We love using really strong construction grade trash bags for demo debris. Place it in a large trash can to make clean up even easier.
We removed all of the demo debris and thoroughly vacuumed the stairs. We also demoed the railings to make way for a new, modern look.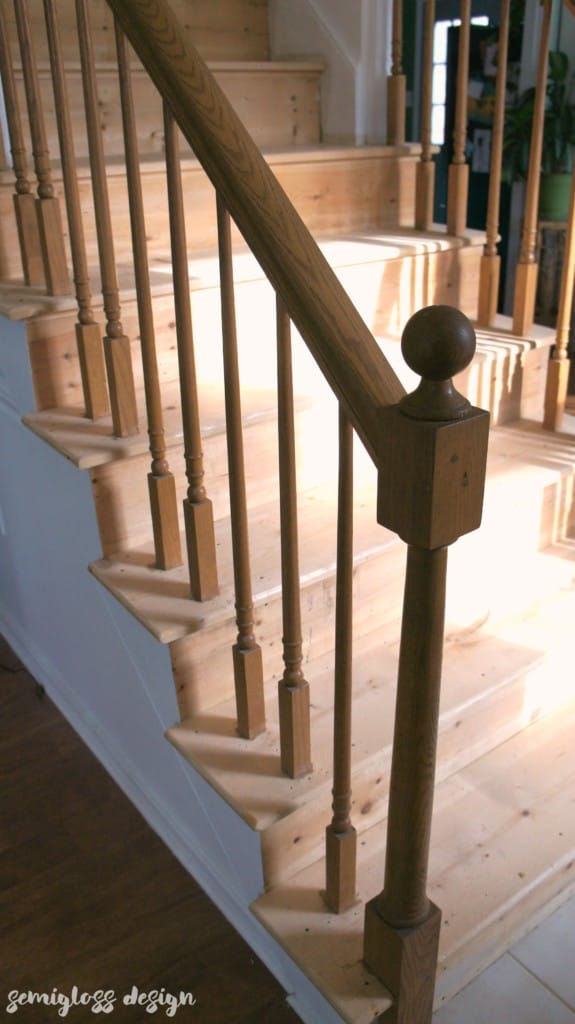 The stairs are now so bright that I keep thinking the hall light is on. It makes me so happy to see the progress. But there's still so much to do.
Still to do:
Now that you know how to remove carpet from stairs, is this a project in your future?
Want to see the finished project? Check it out!
Click here to see the finished Staircase Reveal
You might also like:
Pin for Later!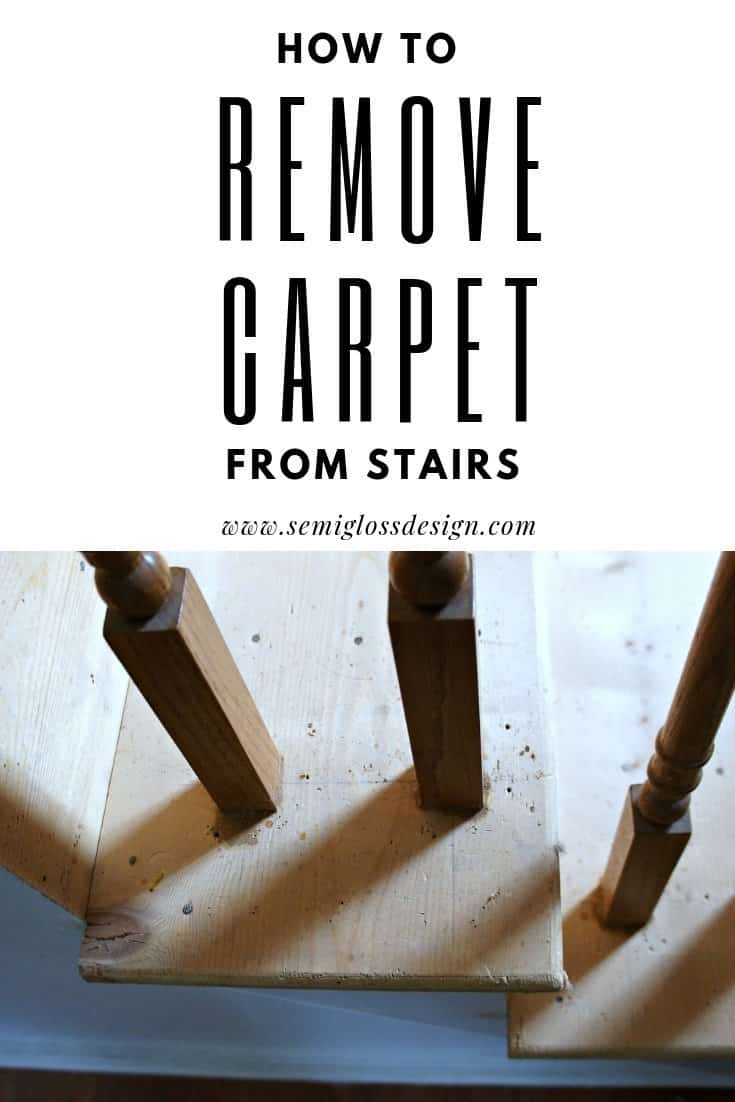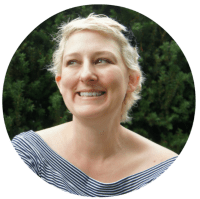 Emy is a vintage obsessed mama of 2 DIYer who loves sharing affordable solutions for common home problems. You don't need a giant budget to create a lovely home. Read more…