Staircase Remodel Prep: Removing Railing and Filling Holes
Learn how to get your stairs ready for stain by removing the railing and filling the holes left from staples and spindles.
After removing the carpet, there was still a lot of staircase remodel prep work to do. Here's what I did to get ready for painting and staining my stairs.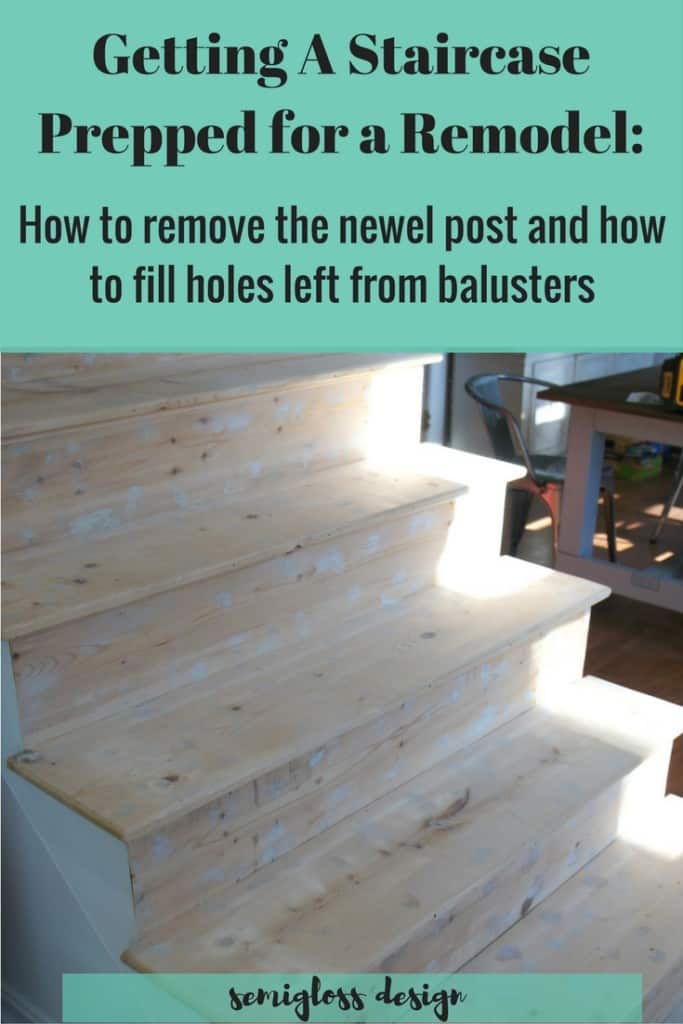 This post contains affiliate links. By purchasing an item through an affiliate link, I earn a small commission at no extra cost to you.
DIY Staircase Remodel Prep: Remove Stair Railing and Newel Post
Supplies Needed:
My design calls for a modern and minimal railing. My entryway is a small space and I want it to feel more open.
The new newel post and handrail will be made from very simple lumber, with hog pen fencing replacing the balusters.
The existing railing really bugged me. That newel post was begging to be put out of its misery, so we ripped it out. This was a pretty fun, empowering job.
How to Remove Stair Hand Rail
Cut the handrail at each end with a reciprocating saw. They pop right off.
Wiggle each baluster a bit and they come right out too.
Some of the spindles were a little more difficult, so we twisted them in place. They're held in place with a bit of glue and a dowel-like peg on the bottom.
Removing the stair railing was pretty easy.
I would like to mention that this was done entirely by my 12-year-old son and me.
How to Remove Banister Plugs from the Newel Posts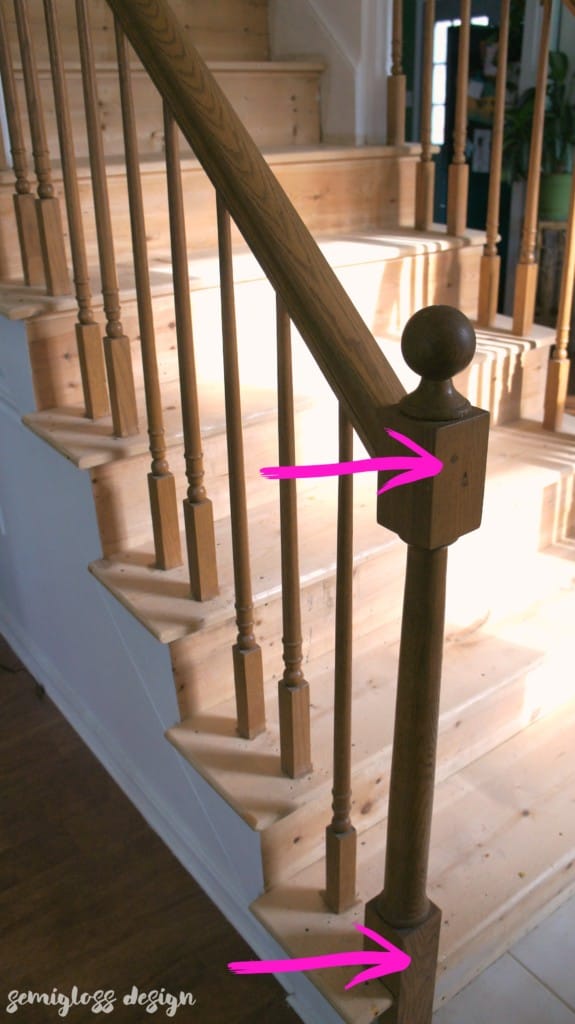 Banister plugs are little wooden plugs that hide the screws that hold the staircase together.
In my last house, the screw covers popped out all the time. They would have been so easy to remove. In this house, the wood newel plug covers were glued firmly in place.
Drill into each banister plug to expose the screw. Each newel post was held in place with 3 screws. (Of course, I messed up 3 out of 6.)

If this happens to you, grab a paddle bit and drill a bigger hole to expose the screw. Even if the screw isn't 100% exposed, a powerful drill will be able to remove the screws.
At this point, we're left with a very open staircase area. I wish I could just leave it open, but the dog hates it. And so does my husband.
I guess it does feel a bit scary going down. Plus, I'm nervous to have anyone over in case they fall. But it feels so open and so big!
Staircase Remodel Prep: Repair Holes from Removing Balusters
The stair treads needed to be addressed now. They have holes where the balusters sat.
Our options were to buy new treads or to fill the holes. We went to buy new treads but they were thicker than the ones we have.
Since only 6 stairs had balusters, we didn't want to buy new ones for all of the stairs. So we started looking for options to fill them.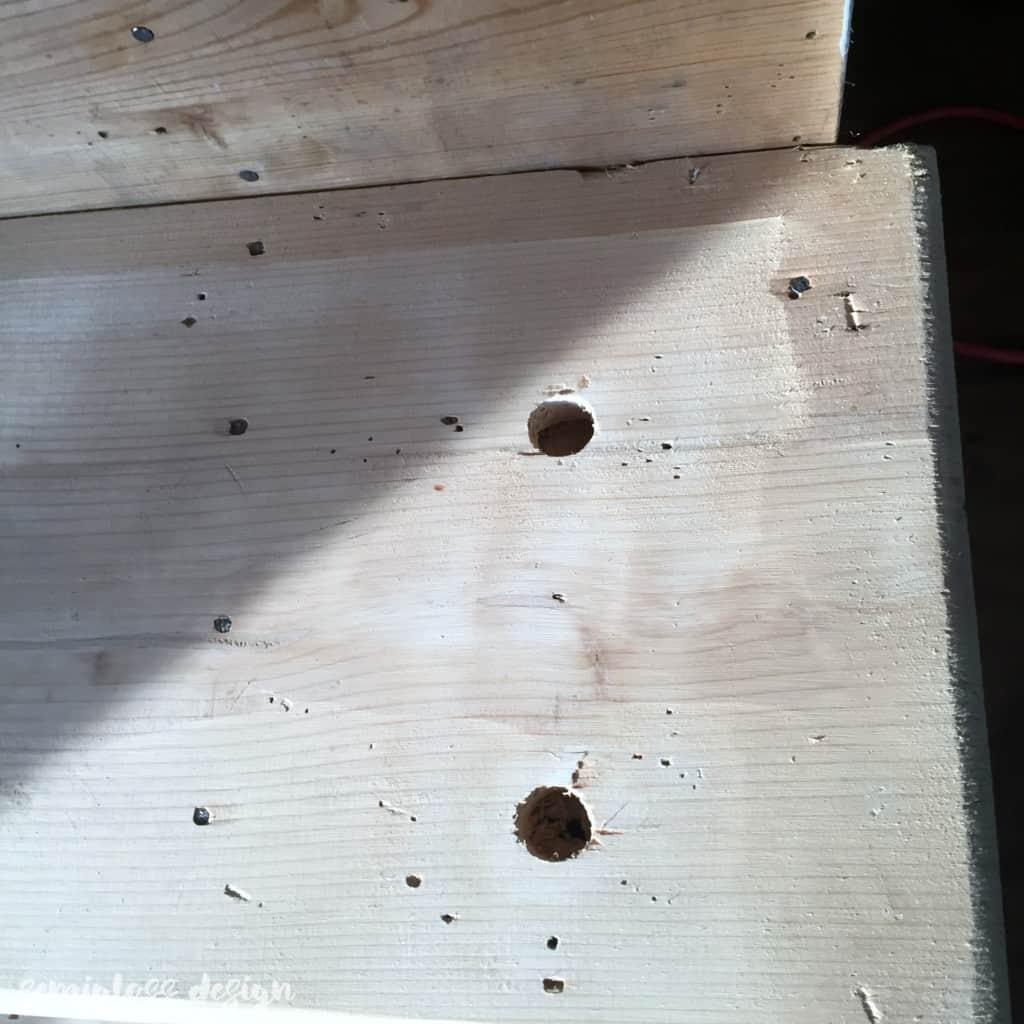 A 3/4″ dowel would work great, but cutting tiny 3/4″ long pieces sounded like it could go wrong. So we bought 8 packs of these flat head plugs. Be sure to buy flat ones, not the buttons that are rounded on top.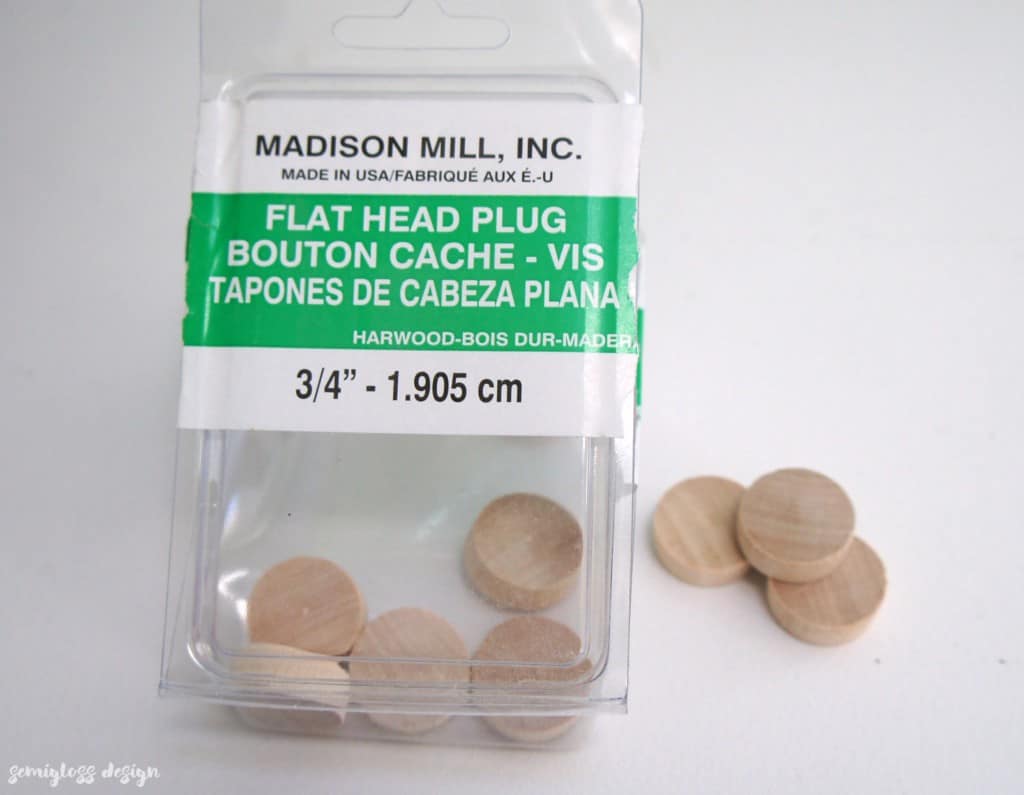 Each hole ended up taking 3 plugs. We put a tiny dab of wood glue between each piece.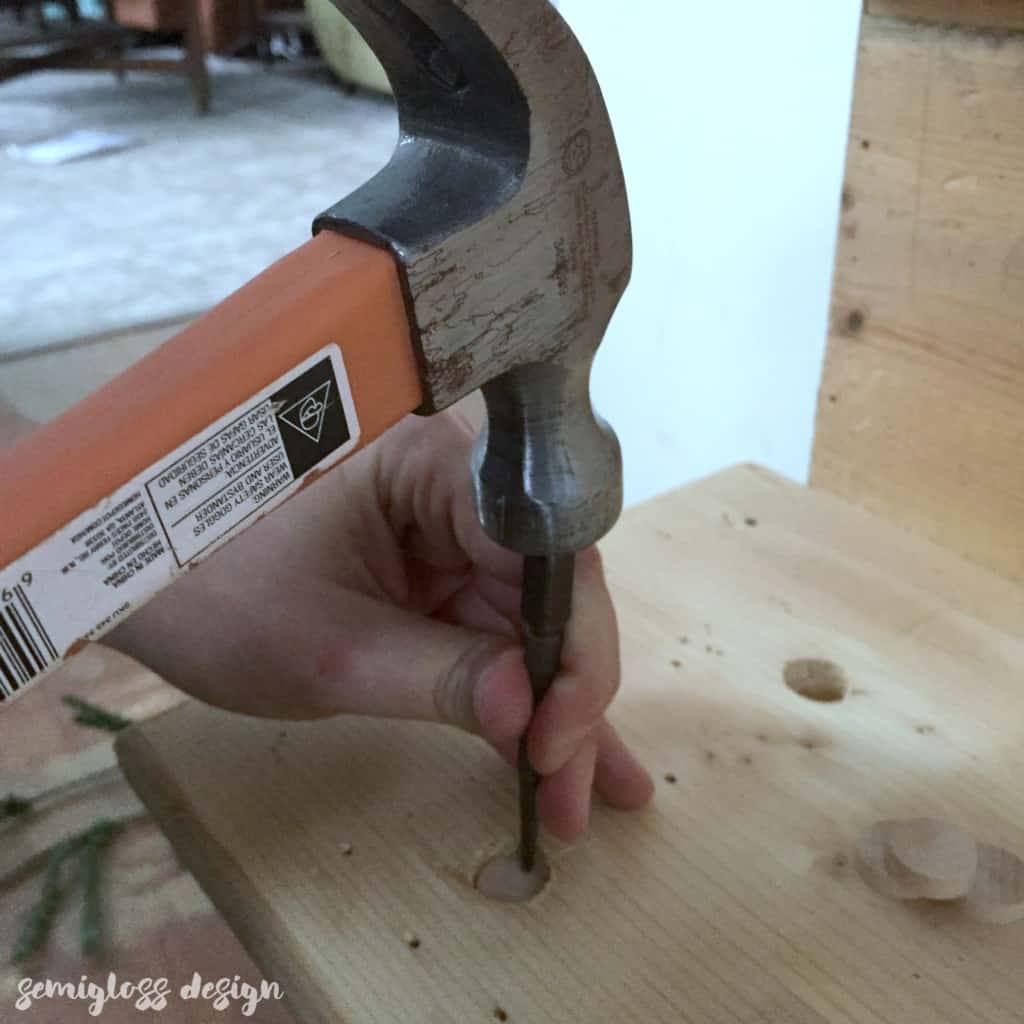 Tapping them with a nail punch worked well to get them in all the way. They look really cool and I'm hoping the stain will show this detail.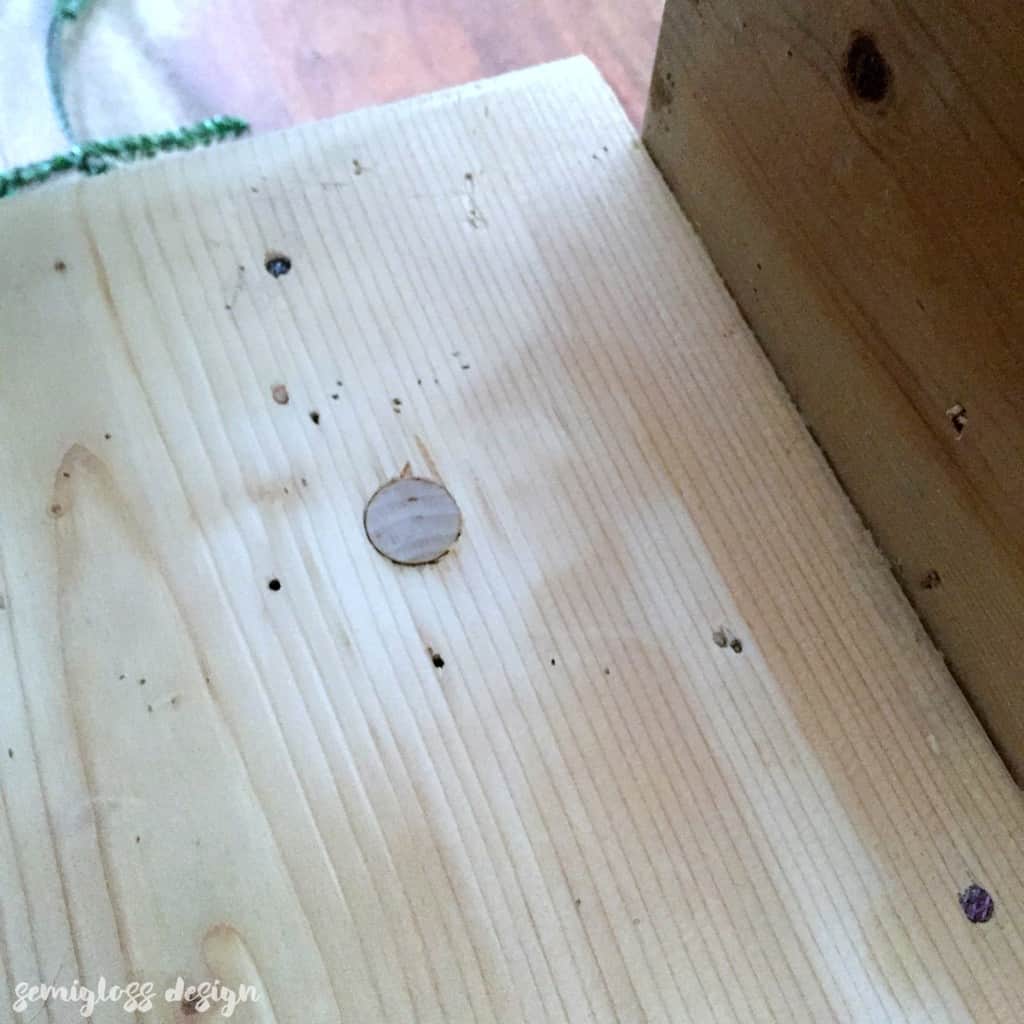 There were 2 that didn't fit all the way flush. We got them in as much as we could and then used a belt sander to make them flush.
Staircase Remodel Prep: Sanding
This was probably the worst part of any DIY project that we have ever done. The dust. Ugh. It got everywhere. And it was so thick.
Our staircase sits between our dining room and our living room, so both rooms were so gross. We eventually put up plastic sheeting to protect the living room, but it was still bad. 
Tarp off your area if possible. Don't be dummies like us. Also, use a respirator and eye protection.
We started by using the belt sander on the stairs. It can't get into corners, but it does a good job of knocking any texture down.
It also removed any excess glue around the old balusters.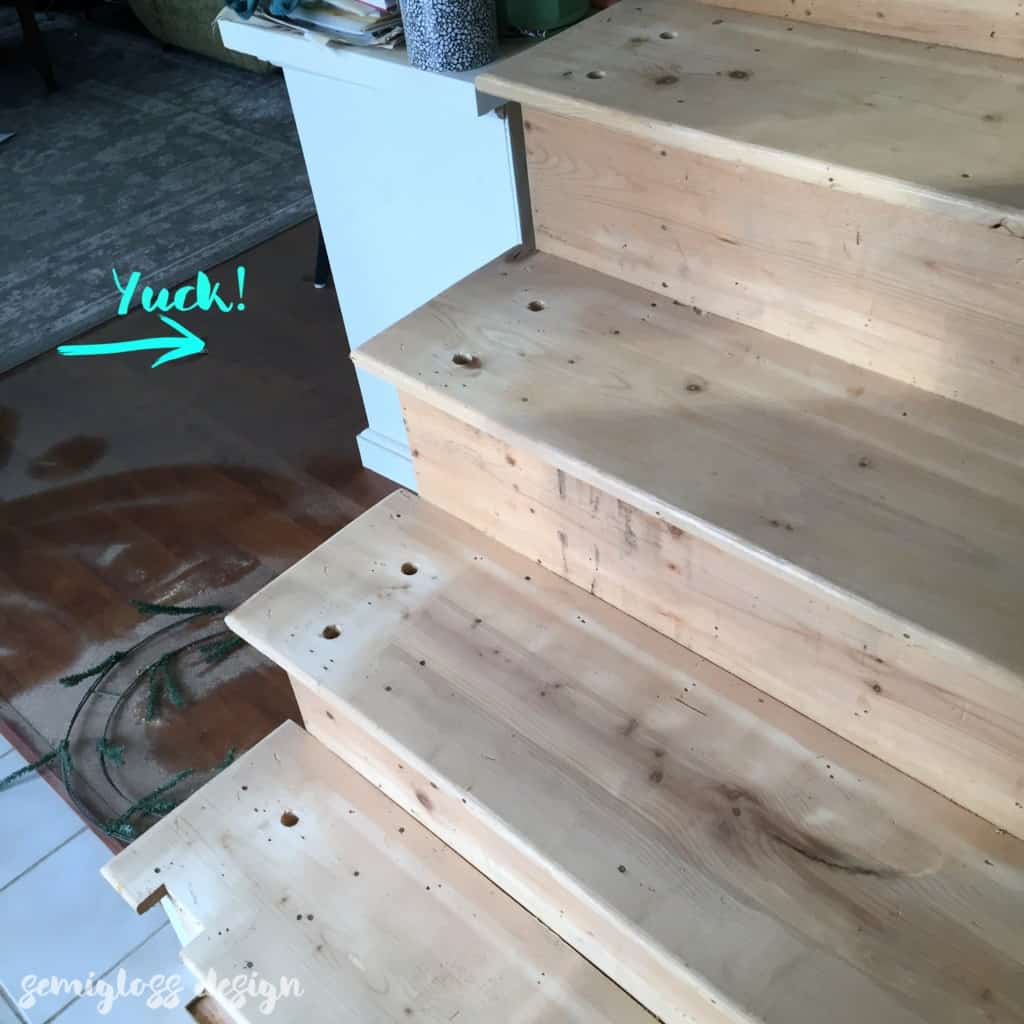 Next came filling all of the staple and nail holes. We bought this stuff at first.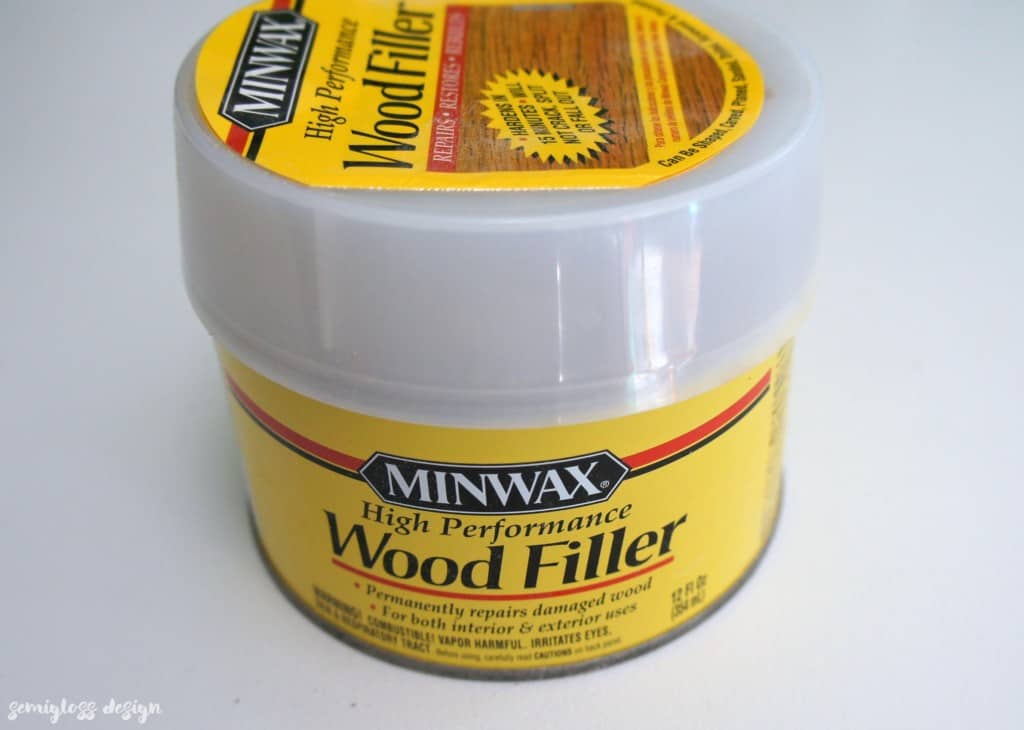 Do NOT use this stuff unless you want to get high while working.
It smelled so bad, and to be honest, I'm not sure it's stainable. I got most of the 2 stairs done before giving up.
There was no way that I could do an entire staircase with something that smelled that bad. If you've used Bondo ever, you know how bad the smell is.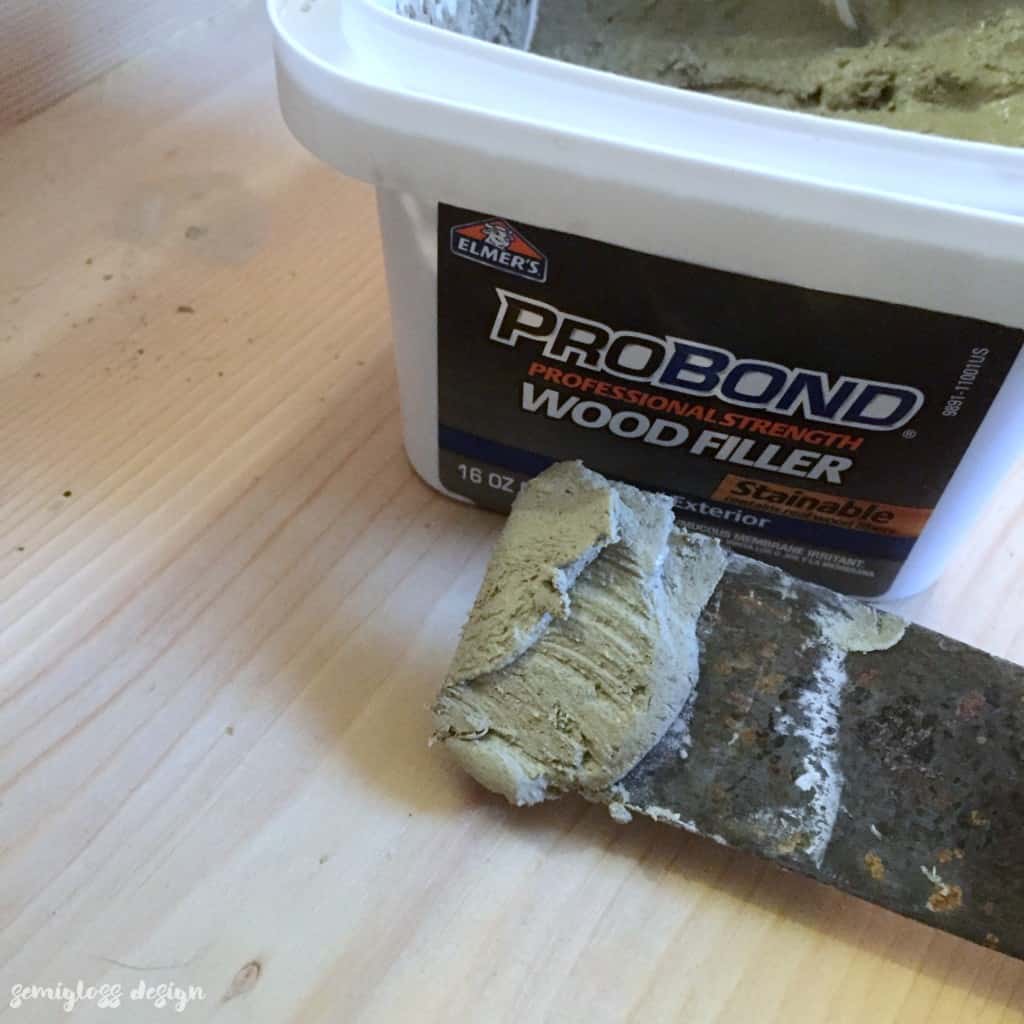 So we went to the store and bought this wood filler. So much better!
It had no smell at all, plus it was much easier to work with. I used a putty knife, wiping away as much as possible as I went.
When it was dry, I use our orbital sander to start sanding. I started with 80 grit on a few of the rougher spots, but moved on to 120 and then eventually 220 grit.
Make sure to get the edges as well.
They were pretty rough after having a million staples in them. I also found 4 rogue staples that I had missed the 1st and 2nd time around.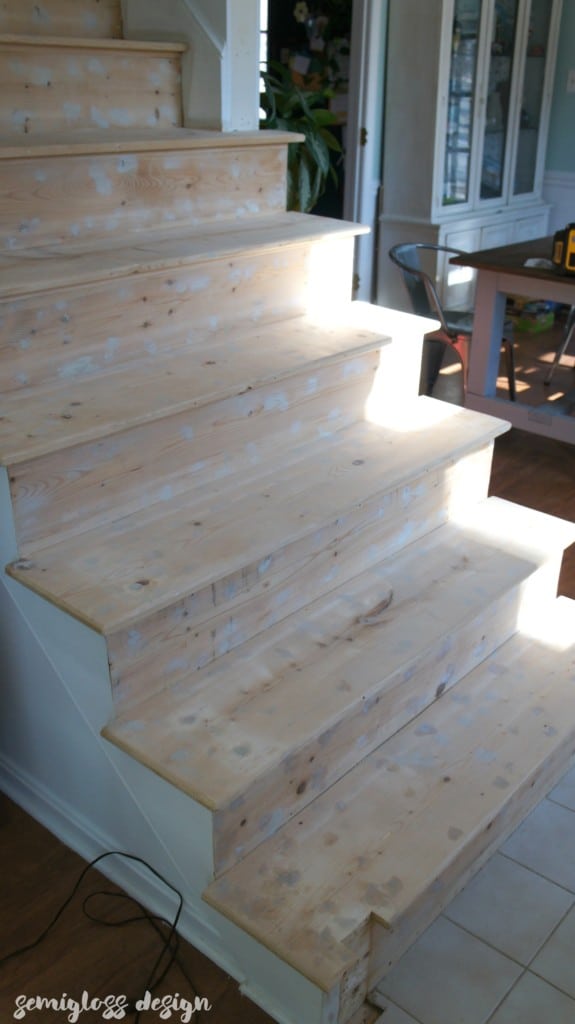 The stairs are now ready for stain. I'm hoping all of the repairs stain nicely, but I won't know until then. Plan B is to paint them black.
Here's how the stained stairs turned out!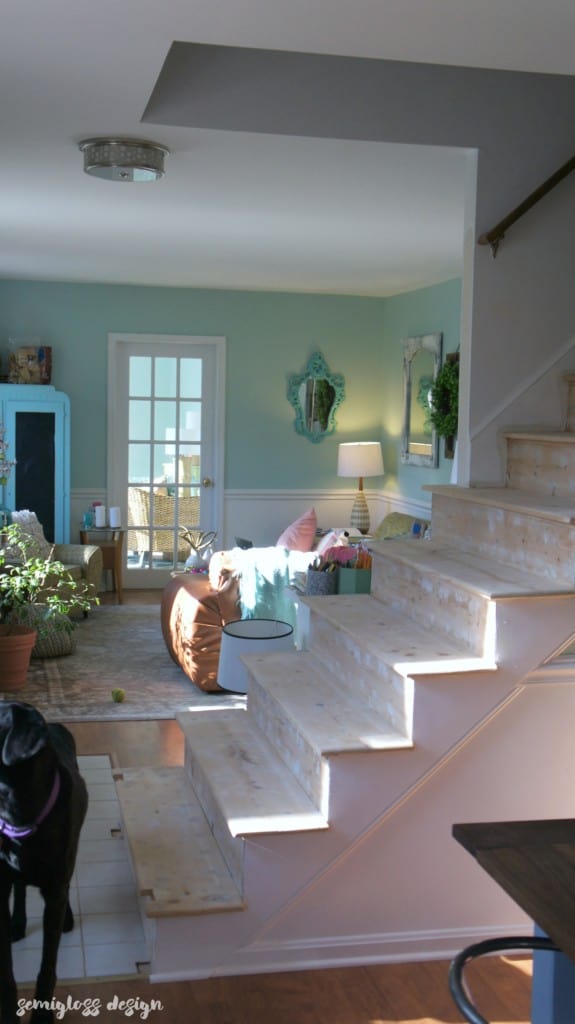 I still can't get over how much I love how open it is.
Want to see how the staircase turned out?
Other Staircase Remodel Posts
Pin for Later!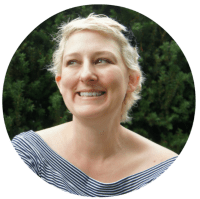 Emy is a vintage obsessed mama of 2 DIYer who loves sharing affordable solutions for common home problems. You don't need a giant budget to create a lovely home. Read more…