DIY Card Catalog: Painted Chest of Drawers
Learn how to make a DIY card catalog from a small chest of drawers. 
There's something about furniture with small drawers that gets me every time. When I ran across this piece, I knew that it was the perfect candidate for a DIY card catalog makeover.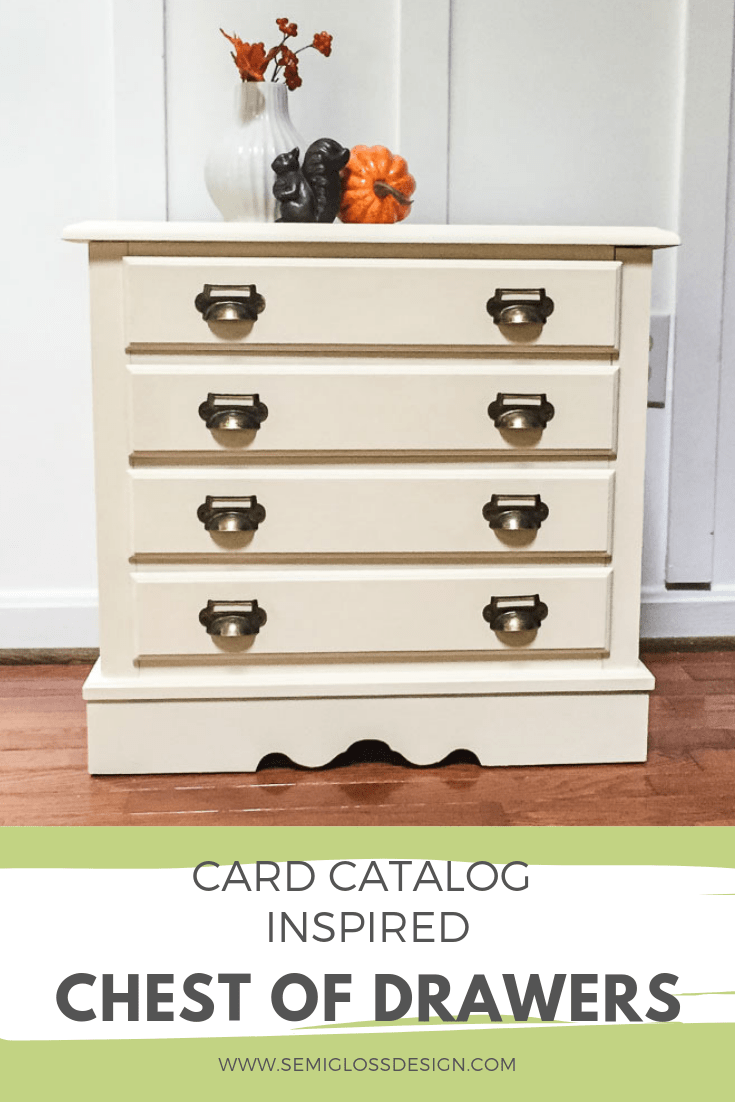 Country Chic Paint provided me with paint for this project, but all thoughts and opinions are my own. I would never recommend products that I wouldn't buy or use on my own.  Your support helps me make more projects like this one!
DIY Card Catalog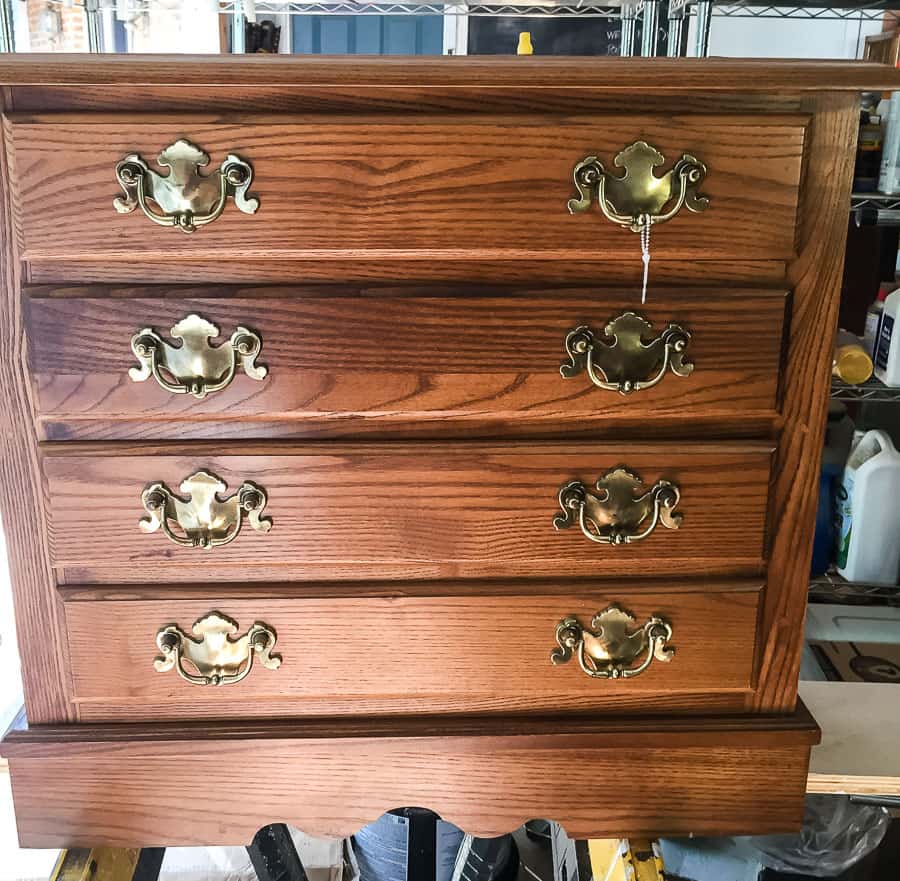 I see chest of drawers like this all the time, but never this size. This piece is petite (only 24″ tall), but heavier than a normal sized dresser. It's solid oak, but looks a lot like the particle board remakes. This style is not my favorite for that reason, but I knew that it could beautiful with some paint and new hardware.
I'm guessing that it's a jewelry box, but if I was going to keep it, I would use it for small art supplies on a desk. Can you imagine each drawer filled with paints or beads or stamps?
Supplies Needed
This post contains affiliate links. By purchasing an item through an affiliate link, I earn a small commission at no extra cost to you.
After removing the hardware, I thoroughly cleaned this piece. I like to use vinegar and water.

The holes from the hardware were filled with bondo.
I primed this piece since it was a darker color and I knew that I would be painting it white. Primer is never a bad idea. It can block tannins from bleeding through your white paint, but it's also an easier way to take a dark piece to a light color. 
Then I gave it 3 coats of Cheesecake, the perfect creamy shade of white. Be sure to stir the paint while you're working. The thick consistency provides excellent coverage, but does require more stirring that other paint.
For a bit more bling, I applied a light coat of metallic cream in pocket watch to the hardware. The difference is subtle, but lovely. 
After the paint dried, I installed the new hardware. The screws are tiny, so it took a while to find a bit small enough for my driver.
I applied natural wax with a brush and buffed it with a clean rag. Country Chic Paint has a great tutorial on how to wax furniture. 
I love how it turned out!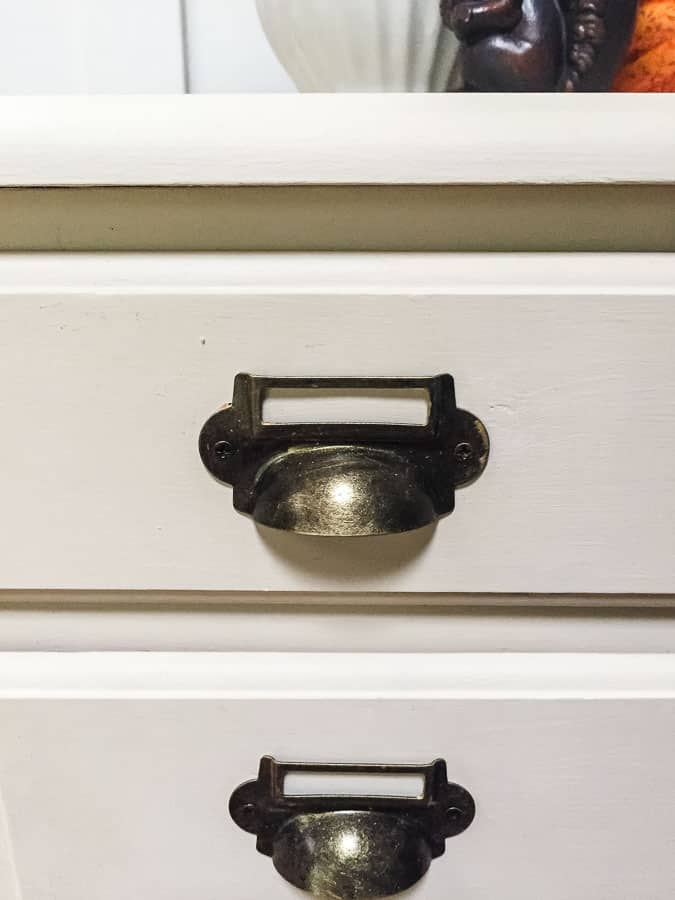 Just add labels!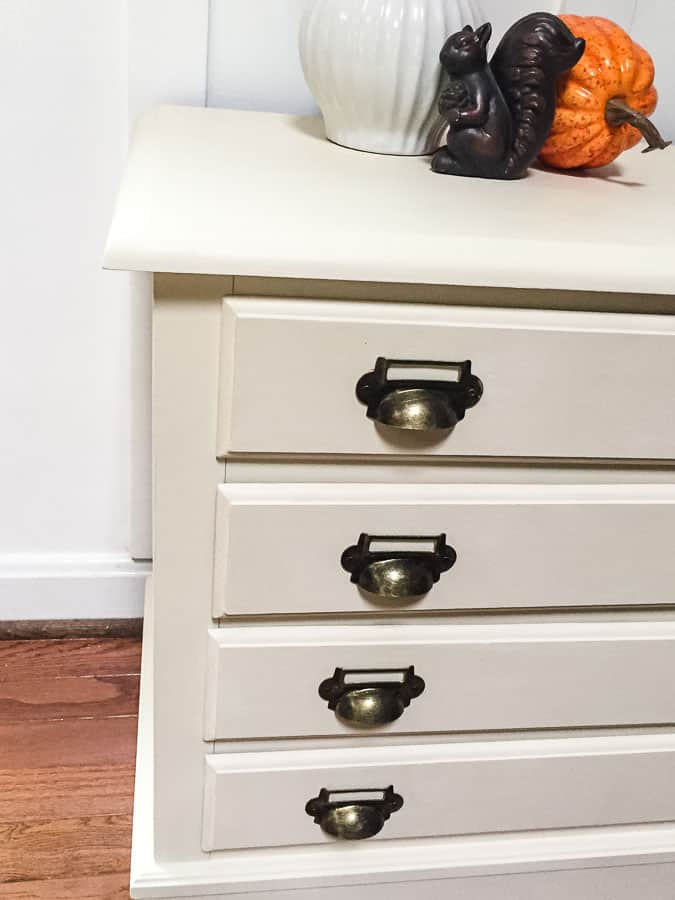 What would you use this chest of drawers for?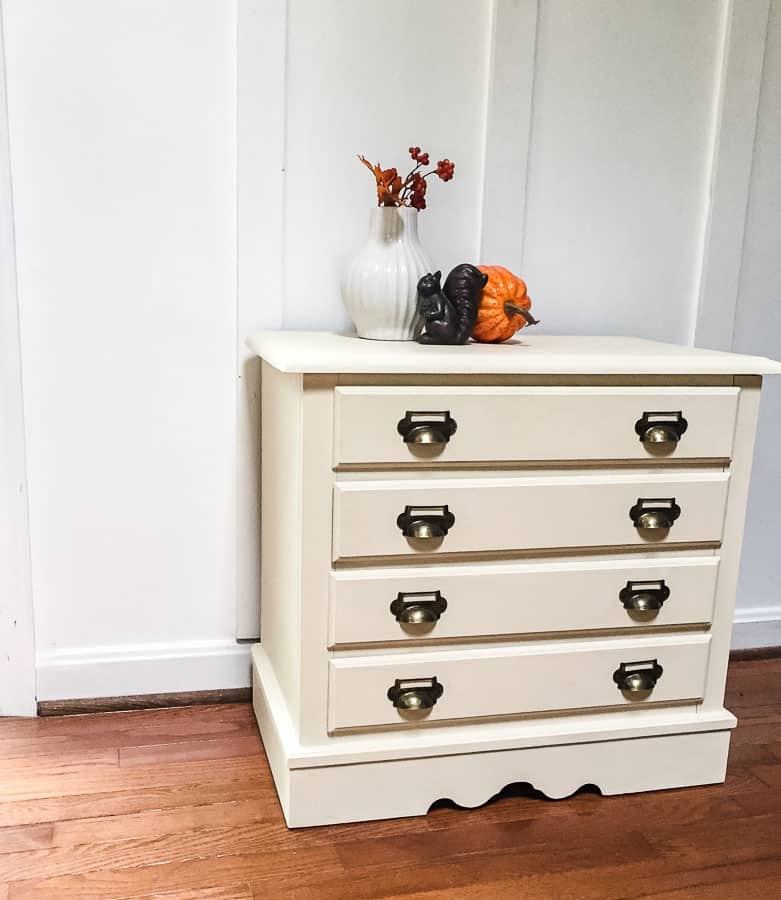 For more furniture makeovers: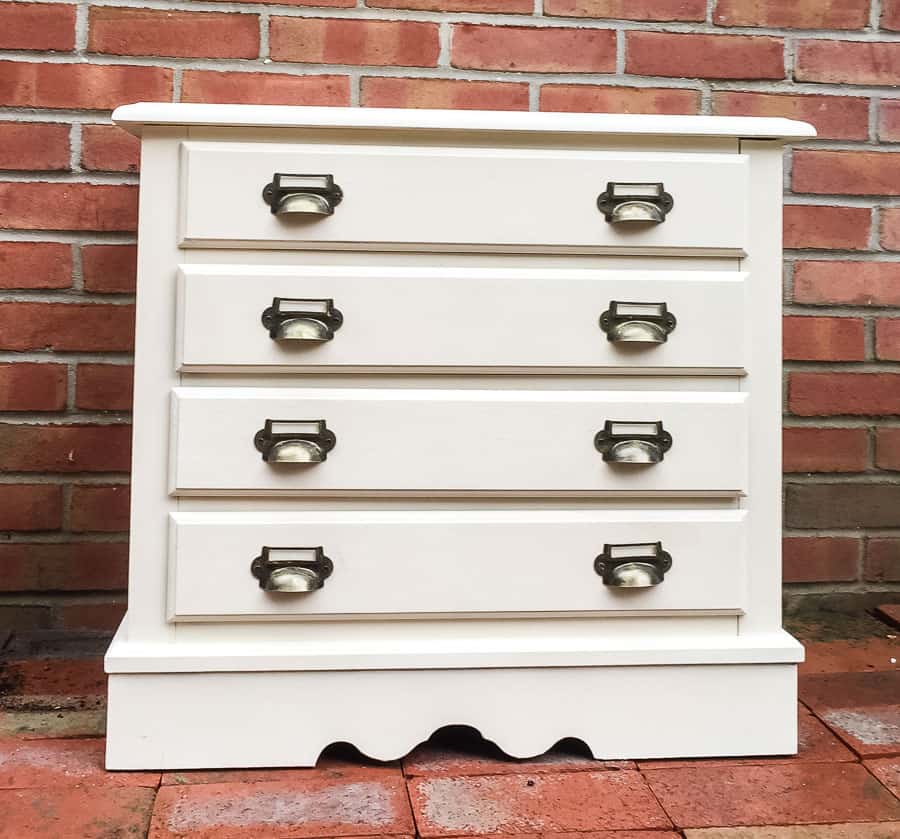 Pin for Later!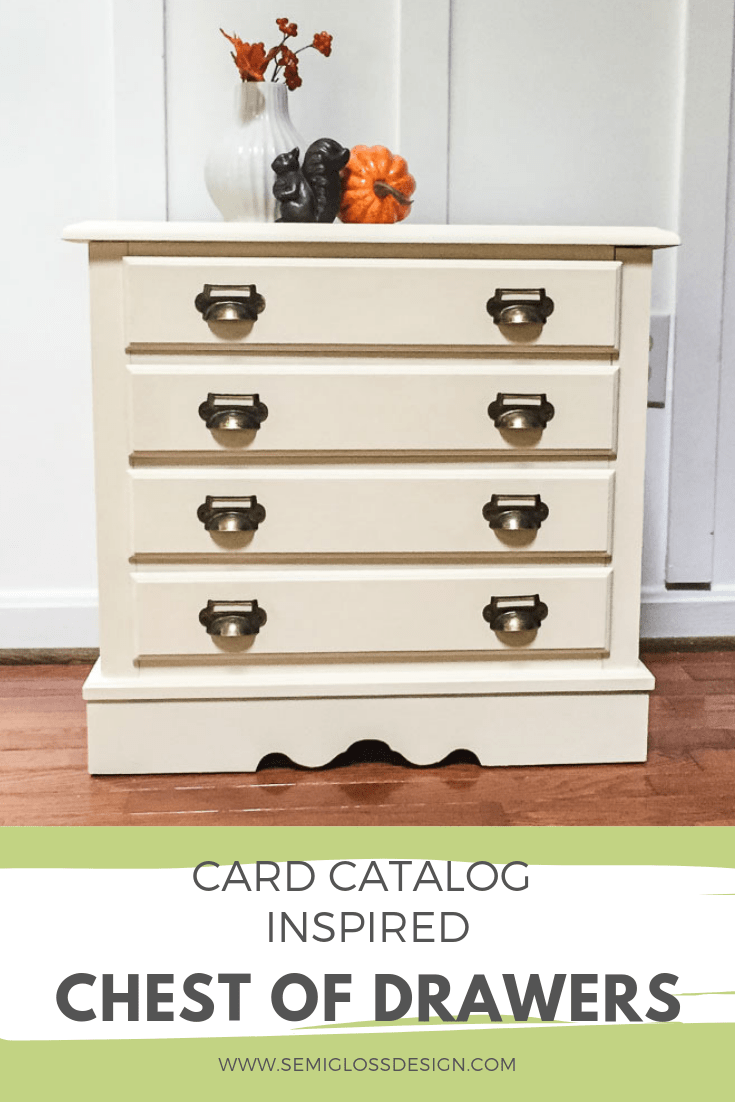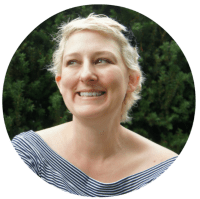 Emy is a vintage obsessed mama of 2 DIYer who loves sharing affordable solutions for common home problems. You don't need a giant budget to create a lovely home. Read more…