The Best Furniture Painting Tools
Learn about the best tools for painting furniture. Get a smoother finish with my favorite painting tools.
You might also like this post on painting furniture.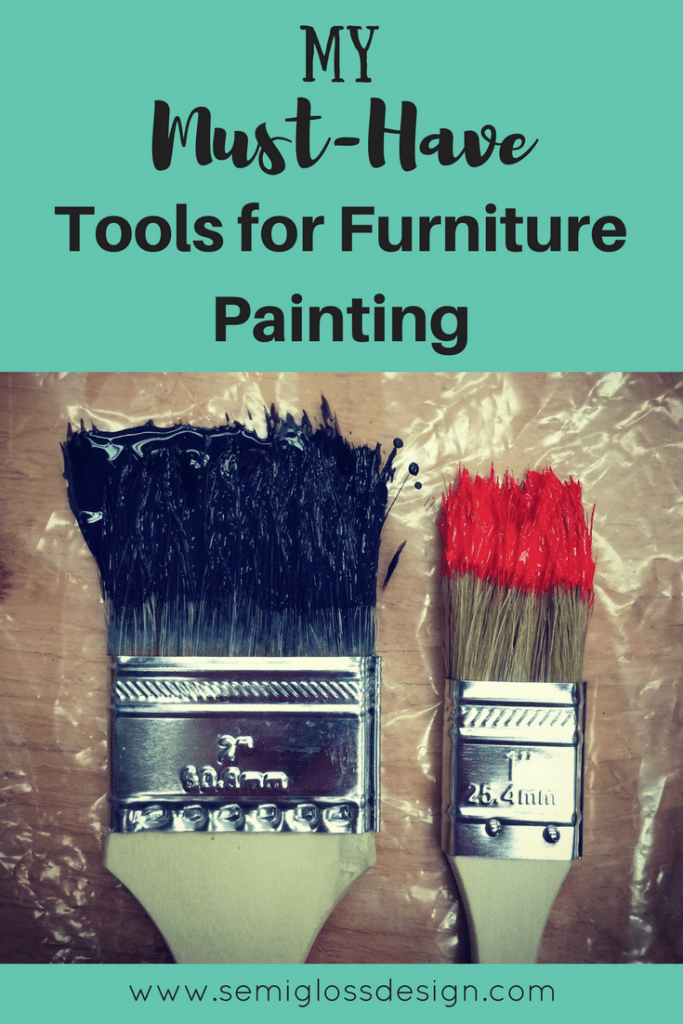 This post contains affiliate links. By purchasing an item through an affiliate link, I earn a small commission at no extra cost to you.
The Best Furniture Painting Tools
I've painted a lot of furniture, so I've developed some tool preferences in that time.
Brushes
Round brush – This is a new discovery for me. If you've read my blog for any amount of time, you know that I love me some purdy brushes (short handled, thank you very much.)

But for furniture painting, I love a round brush. It's perfect for chalk and mineral paints, because of the way you paint with them.

When I paint with chalk paint, I use round strokes rather than back and forth strokes like on a wall. A round brush works great for that. It also gets into the tiny nooks and crannies better.
 
Chip brush – It's funny that I love these when they are the cheapest brushes possible, but they are fantastic for using with primer or shellac. I also love them for waxing furniture.

And if you ruin them, it's not a huge deal. But I have an easy cleaning trick for them when using shellac or shellac based primer. Just stick them in a jar filled with ammonia. Let them sit for a while and rinse the brush. It's like new again.
Sealers/ Primers
Shellac (CLEAR) – Shellac is absolutely crucial for painting over certain wood types, because it seals in the tannins.


This piece was primed with 123 primer and you can see how much red came through. I had to go back and seal all of these spots with shellac to prevent the red from coming through whatever color I end up painting it. 
Primer – My favorite primer is shellac based. Primer is obviously great for making paint stick to surfaces, but it also helps with painting a light paint color over dark stains. This primer is the best for shiny surfaces that are hard to get other paints to stick to.

Paint Sprayer
Paint sprayer – I love my paint sprayer. There are certain projects that I can't imagine doing without a sprayer, like chairs with multiple spindles.

It's also helpful for when you do multiple pieces of furniture at once. I recently had my husband prime 3 pieces for me at once! For a full tutorial, check out this post
.
Prep work and clean up
Pin for Later!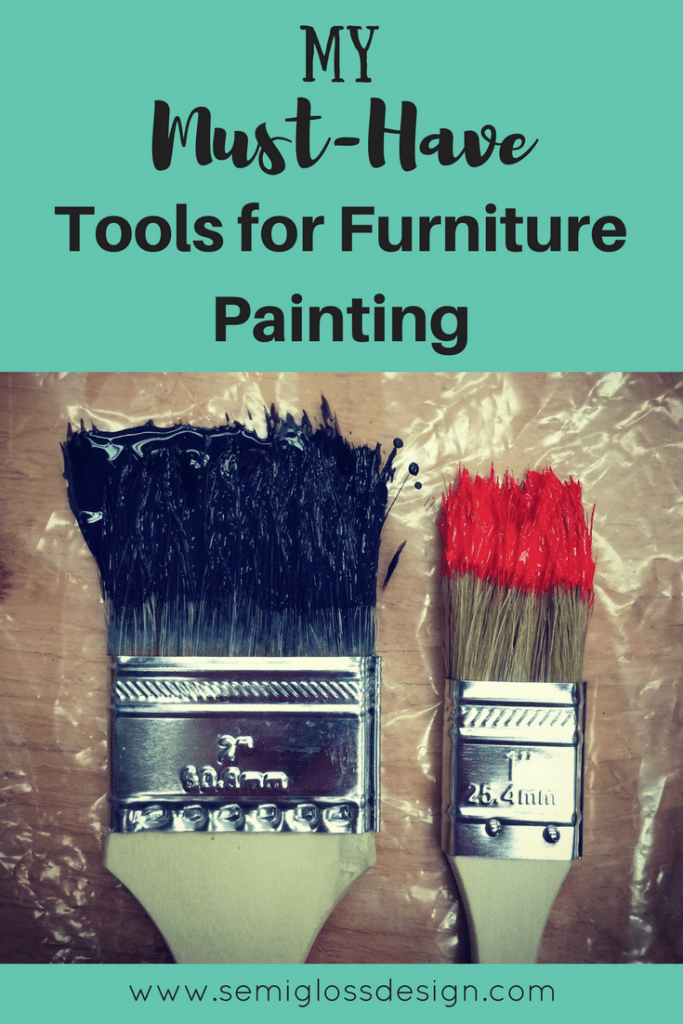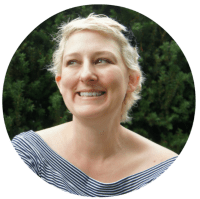 Emy is a vintage obsessed mama of 2 DIYer who loves sharing affordable solutions for common home problems. You don't need a giant budget to create a lovely home. Read more…