The Best Affordable Unfinished Basement Light Fixtures
These affordable light fixtures are perfect for unfinished basement ceilings. Whether you have a single light fixture or several light fixtures, here are some options that are more interesting than standard boob lights.
When I was choosing light fixtures for my basement, I chose really simple lighting. However, there are some prettier options for unfinished basement light fixtures.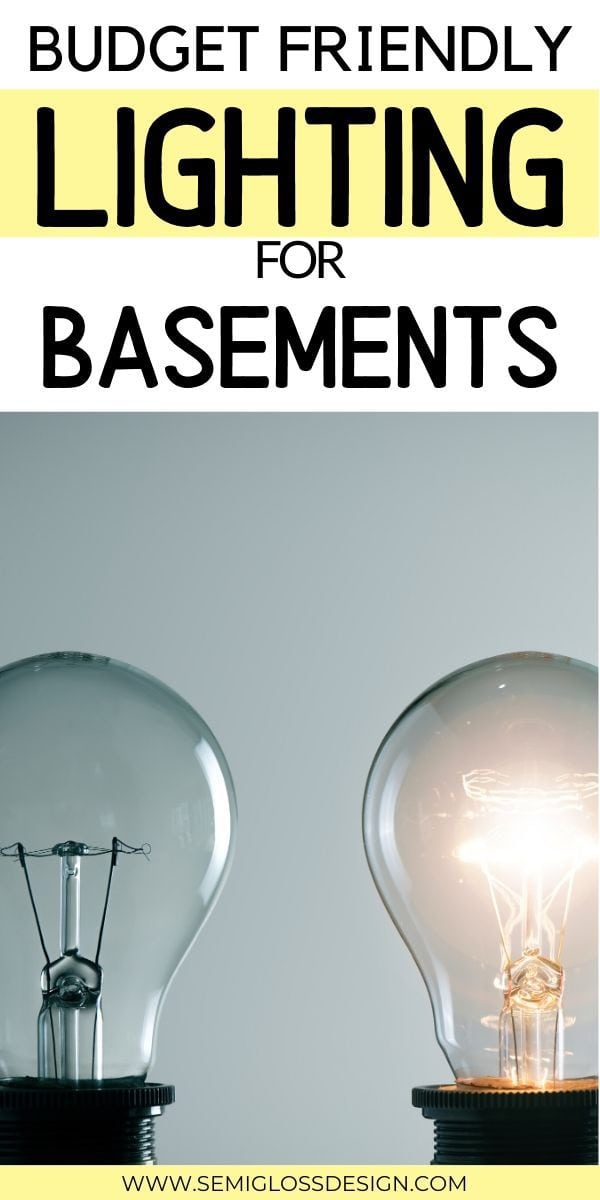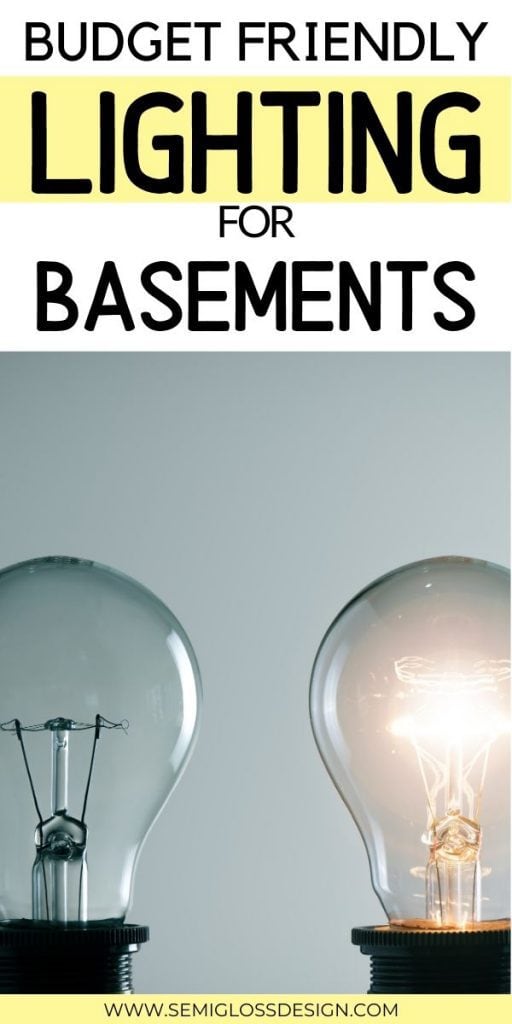 This post contains affiliate links. By purchasing an item through an affiliate link, I earn a small commission at no extra cost to you. As an Amazon Associate I earn from qualifying purchases.
Choosing Lighting for an Unfinished Basement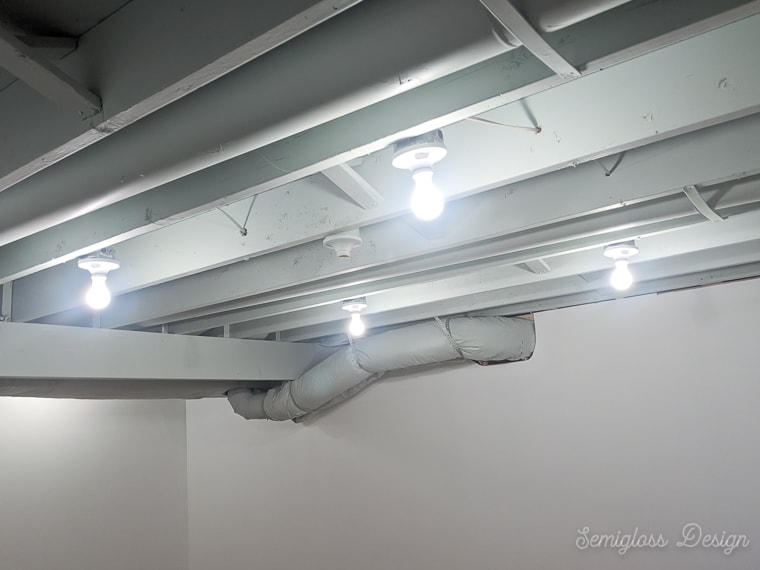 Things to Consider When Choosing a Light Fixture for Your Basement
There are many things to consider when choosing light fixtures for a basement.
In unfinished basement ceilings, recessed or flush mount fixtures work best. Semi-flush might work if your ceiling a bit higher.
Here are some other things to think about.
Your Ceiling Height
Lower ceiling heights require smaller fixtures. Higher ceilings can get away with slightly larger light fixtures.
How Many Light Fixtures Do You Have?
If you only have a single fixture in your room, you're going to want lighting with more than one bulb.
However, if you have several light fixtures in your room, a single bulb fixture will work best and keep the lighting from being too overpowering.
Use of Room
How you plan on using the room will determine how much light to add. A craft room or laundry room needs more lighting than a media room or a bedroom, even.
Darker rooms can get away with the lighting with interesting cage globes. These globes are gorgeous, but can cast distracting shadows in rooms where light quality is a must.
Desired Mood for Room
How do you want your room to feel? For my craft room, I need it to feel bright and inspiring. However, I want my media room to feel dark and moody.
Style of Room
The light fixture style should complement the style of your room. Luckily, there are many choices available in a variety of styles.
Existing Natural Light
Basement rooms with existing natural light may not require as much lighting as a room without windows.
Flush Mount Fixtures for a Basement
These lighting choices are perfect for an unfinished basement ceiling. The flush mount fixtures are perfect for the lower ceiling height of a basement.
You might also like:
Pin for Later!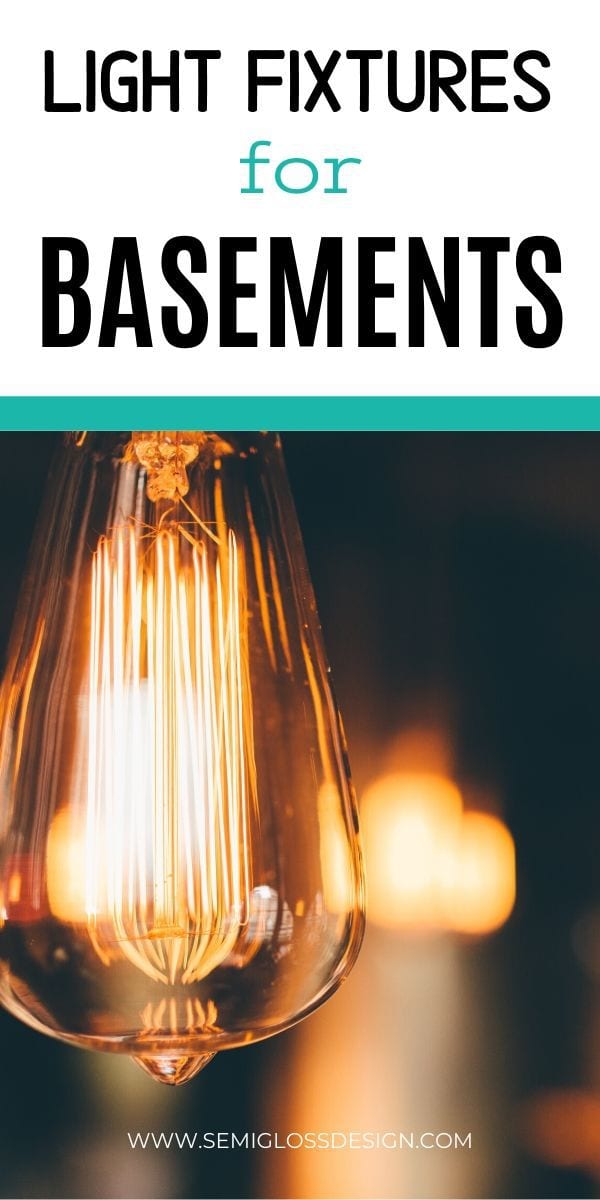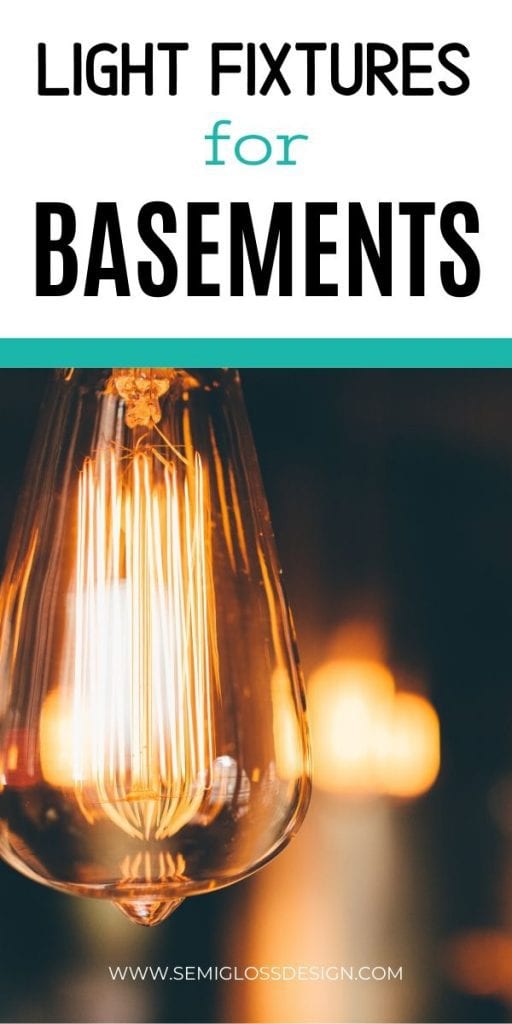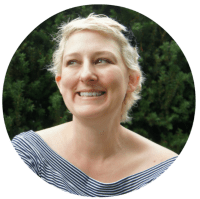 Emy is a vintage obsessed mama of 2 DIYer who loves sharing affordable solutions for common home problems. You don't need a giant budget to create a lovely home. Read more…