How to Organize Tools in a Workshop or Garage
Learn how to organize tools in a workshop. My workshop has to be a hardworking space because I build and paint a lot of furniture, like this easy to build daybed or this decoupaged dresser.
Organizing the stuff is very important when setting up a workshop that functions, as well as looks good. A pretty room means nothing if it doesn't function well. Today, I'm sharing how to organize tools in a workshop or garage.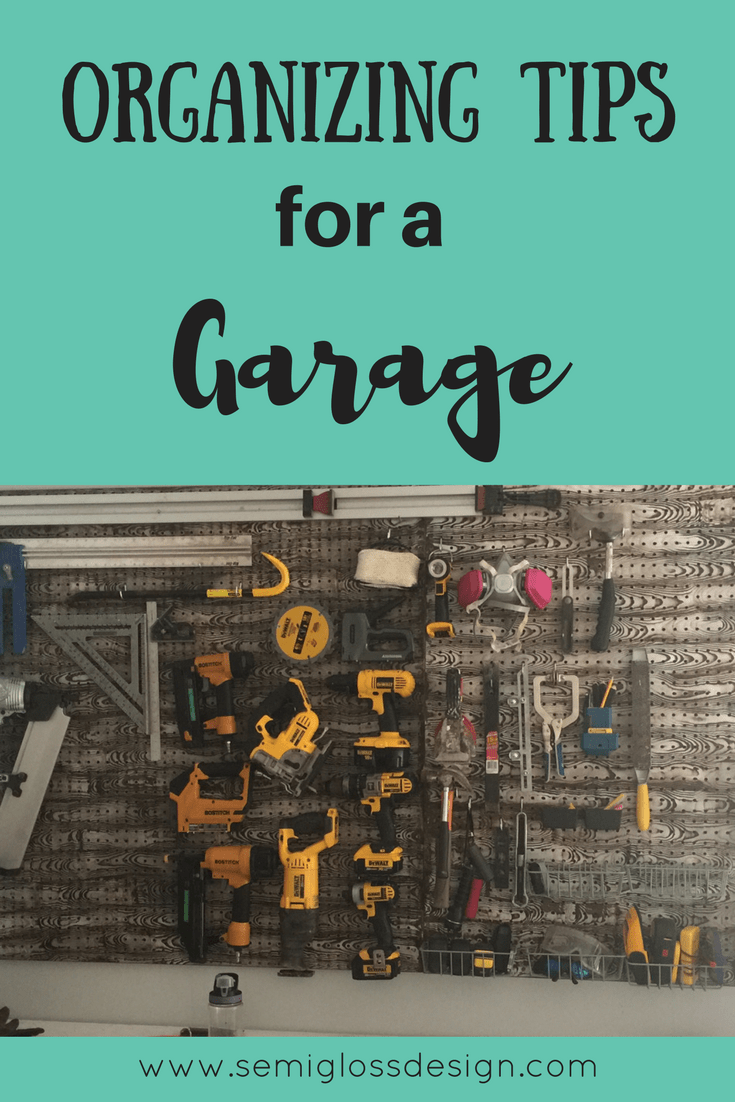 I'm joining Linda at Calling It Home as a guest participant. We have 7 weeks to redo a room. I'm redoing my garage and it's almost done.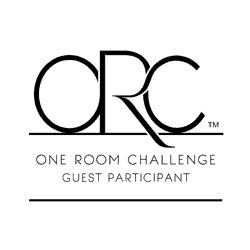 Week 3: Build a Sturdy Pegboard
Bonus tutorial: How to Paint Wood Grain
Week 5:Adding More Outlets to Your Garage
How to Organize Tools in a Workshop
Start with a blank slate. Since we had to remove everything to stain the floor, it was the perfect opportunity to go through our stuff. We have only brought back the items that we actually want. Some stuff had been in there so long that we stopped even seeing it.
Identify your problem areas. We tend to stack stuff in the middle of the garage, so to combat this, we placed shelves there instead. Since it was typically wood that we sat there, we found a new home for it.
What work zones do you need? My husband and I tend to work in the garage at the same time, but typically it's on our own projects. Since we know that working separately is our preferred method of working, we gave ourselves separate work zones in the garage.
Group like with like. We sorted our stuff into bins for projects. All tiling supplies are together, all electrical stuff is together, etc. I've made labels and still need to attach them.
Make a spot for lists. We constantly make to-do lists and shopping lists. Making a dedicated chalkboard area has boosted our productivity.
Make good use of wall space. All of our large shovels and tools can now be easily found.
Consider portable storage. We do work all over the house, not just in the garage, so portable storage for tools is very important. We bought a used rolling tool box and spray-painted it to match. A rolling table is also handy. For inside work, we have a smaller toolbox to bring inside.
Keep often used tools easily accessible. We use our drills constantly, so it makes no sense to store them in their cases. However, my pneumatic stapler is only used occasionally, so it is kept in it's case. A pegboard makes is a great way to organize tools in a workshop.
Go for heavy duty. It was harder than I though to find an organizer for nails and screw that would actually hold up. Nails and screws are heavy! This thing weighs like 50 pounds.
It's funny how much more productive we feel in our organized garage now!
My Favorite Workshop Organizing Items
This post contains affiliate links. By purchasing an item through an affiliate link, I earn a small commission at no extra cost to you.
Best Garage Organizing Products
These are my favorite tools for organizing a garage.

Photo Credit: www.amazon.com

Rubbermaid fast track hanging system. This system is sturdy and has books to fit a variety of equip[ment.

Photo Credit: www.amazon.com

Pegboard is essential in a garage and you need strong hooks to hold heavy tools.

Photo Credit: www.amazon.com

I love sturdy metal shelving for storage.

Photo Credit: www.amazon.com

A rolling tool box is handy for storing frequently used hand tools.

Photo Credit: www.amazon.com

Screws and nails get heavy, so buy an organizer that won't break under their weight.
In other news, our garage doors were installed and we are in love.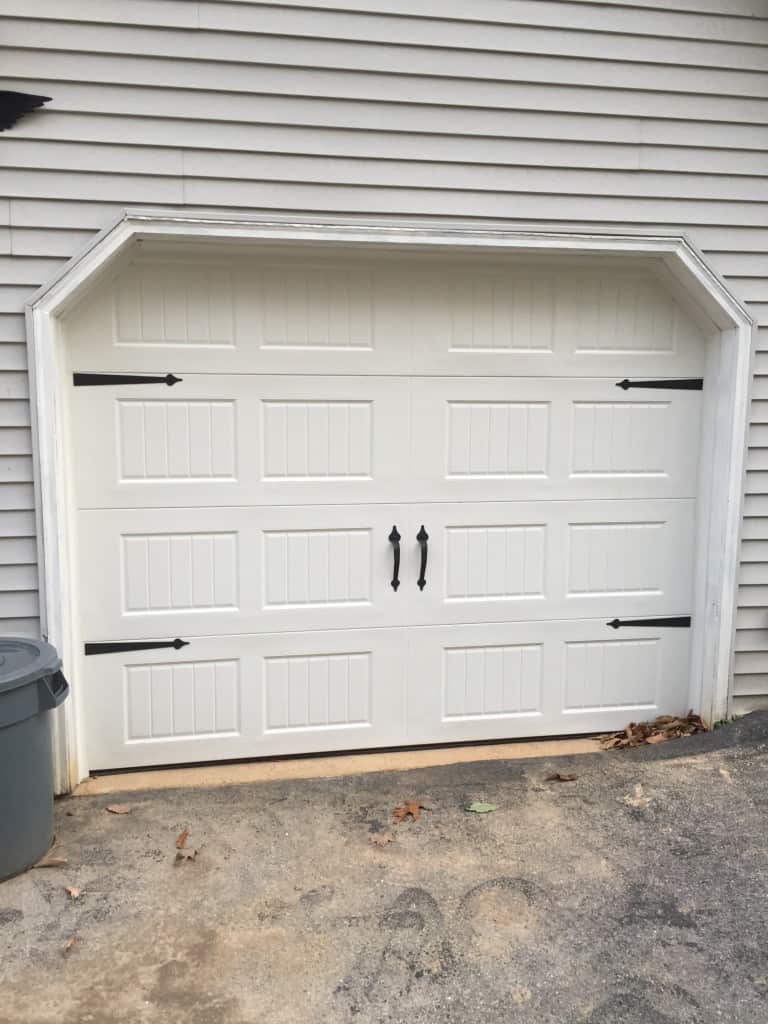 Want to see the finished, organized garage?
Pin for Later!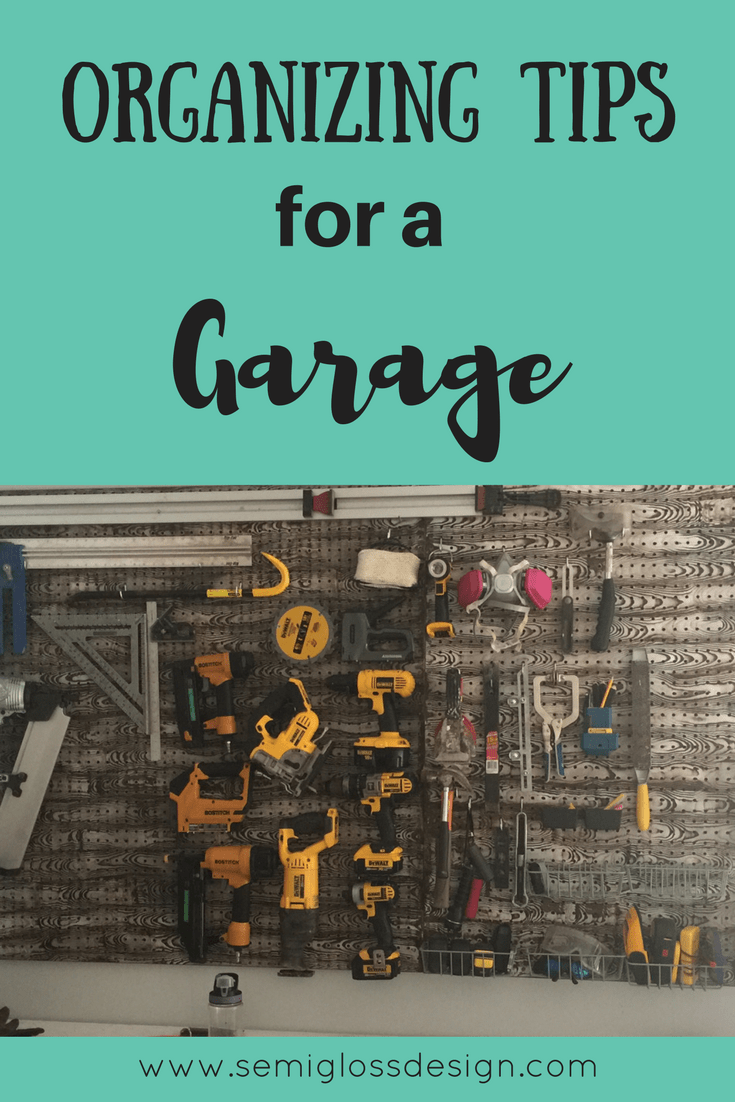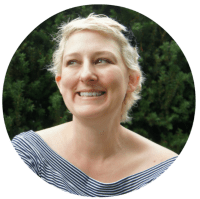 Emy is a vintage obsessed mama of 2 DIYer who loves sharing affordable solutions for common home problems. You don't need a giant budget to create a lovely home. Read more…