November Barn Sale Sneak Peeks
This weekend is our November sale and I'm super excited about it. We've all been working hard to get the our spaces ready. I'm loving how it looks and the mixture of furniture. We pretty much represent all the styles from rustic to primitive, industrial to farmhouse, retro to handmade.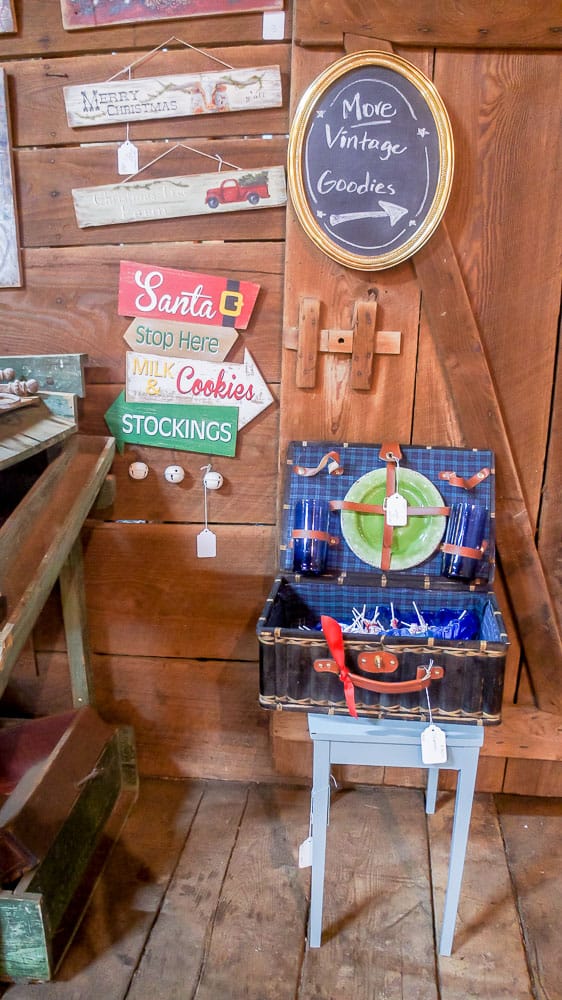 To see the full album, check out the facebook page here. I've taken over social media for the barn so come say hi on instagram as well.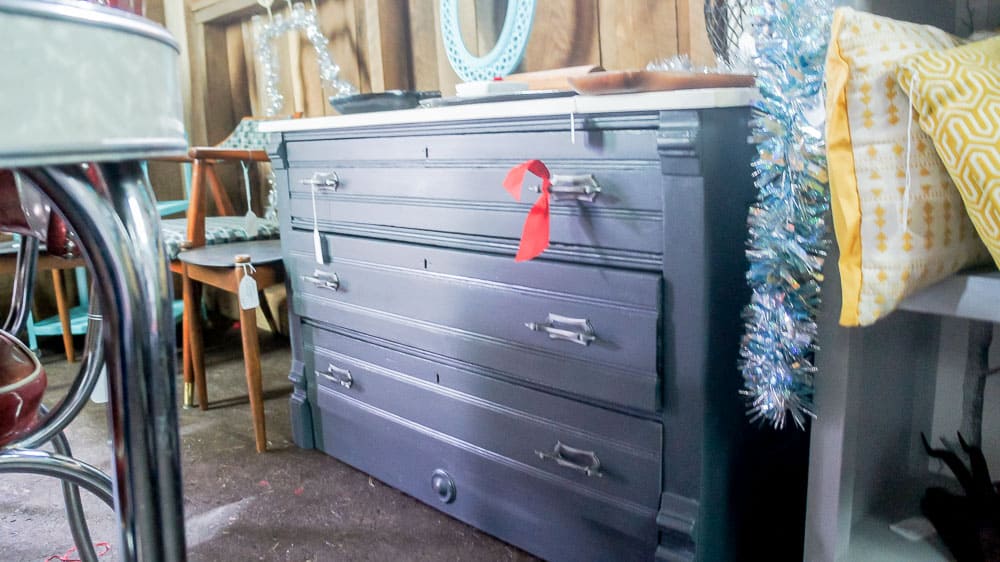 I brought this dresser to the barn this month. It's painted Queenstown Grey from General Finishes and I've fallen in love with that paint. The top is made from whitewashed planks. I would guess that it's from the 1800's. It came with a formica top, which obviously wasn't original. It was quickly discarded so I could make one befitting this beauty.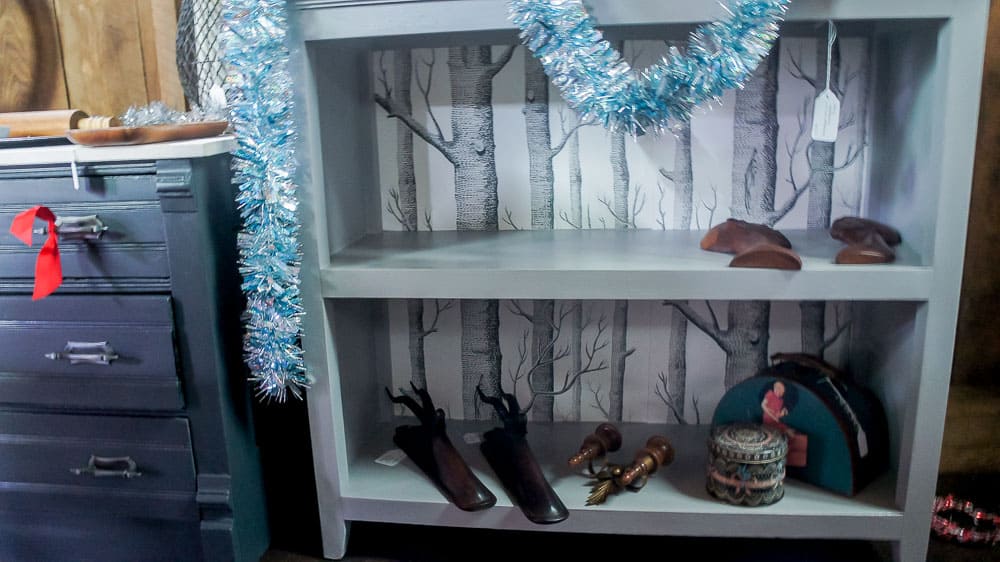 This lovely bookshelf is still available as well.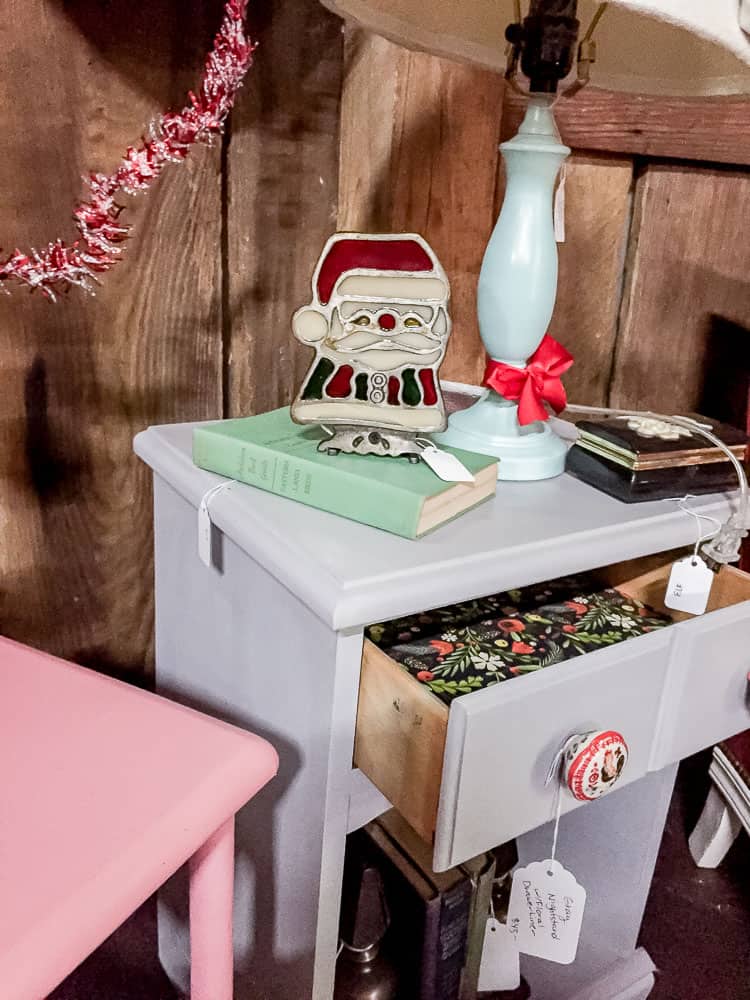 The nightstand has a paper lined drawer and cute chicken knobs.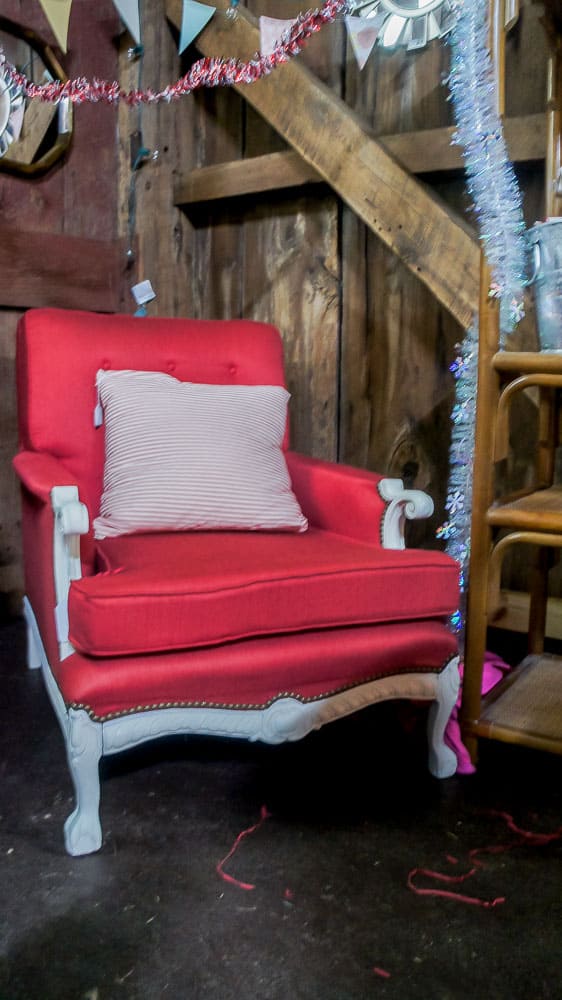 Frenchy the red chair looks so pretty with a red and white ticking pillow. Look at those claw feet!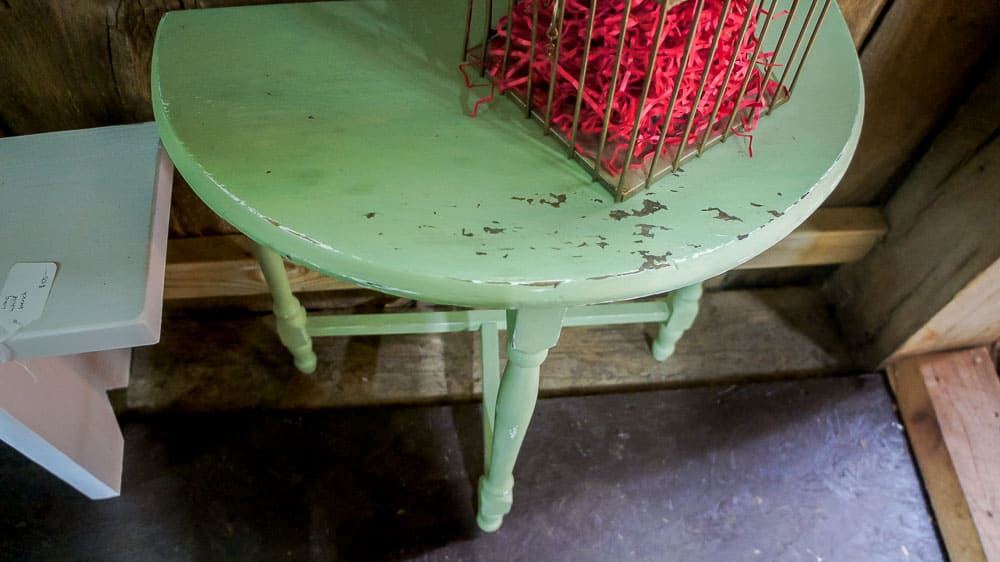 I painted this small table with Miss Mustard Seed milk paint in Luckett's green. Her milk paint is a lot of fun to use. This piece crackled and chipped a bit.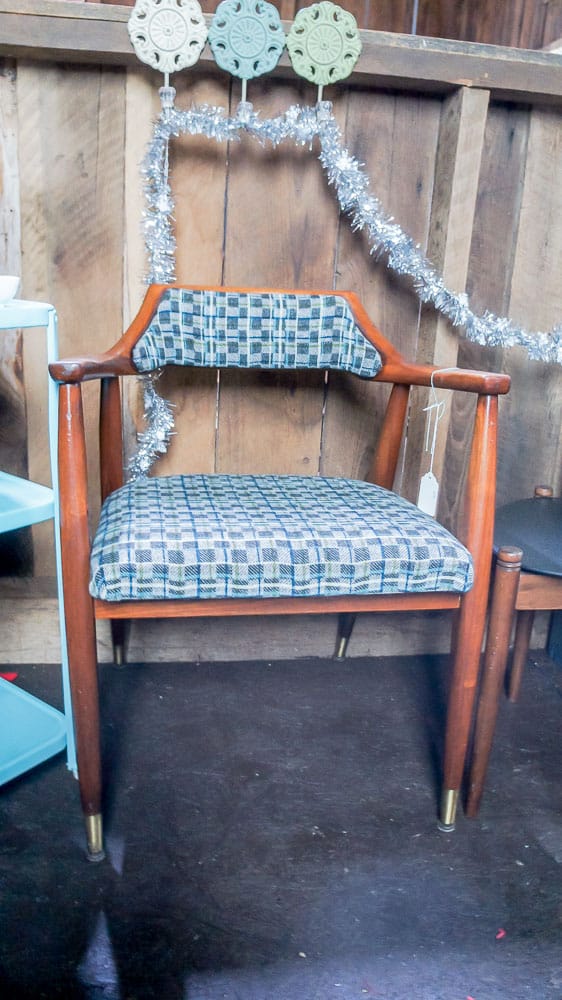 MCM pieces always steal the show. Look at those legs. The plaid is so pretty. It has bits of aqua and green running through it.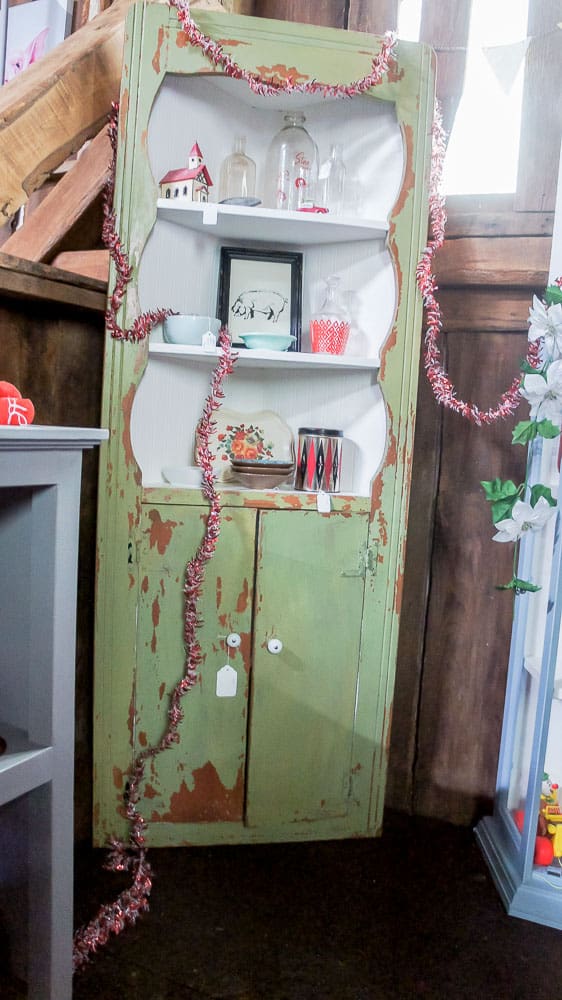 This piece was also painted with Miss Mustard Seed milk paint. It chipped a lot. If it doesn't sell this month, this baby's going to get a make-under. It's like a makeover, but painted white. 😉 I love those milk glass knobs though.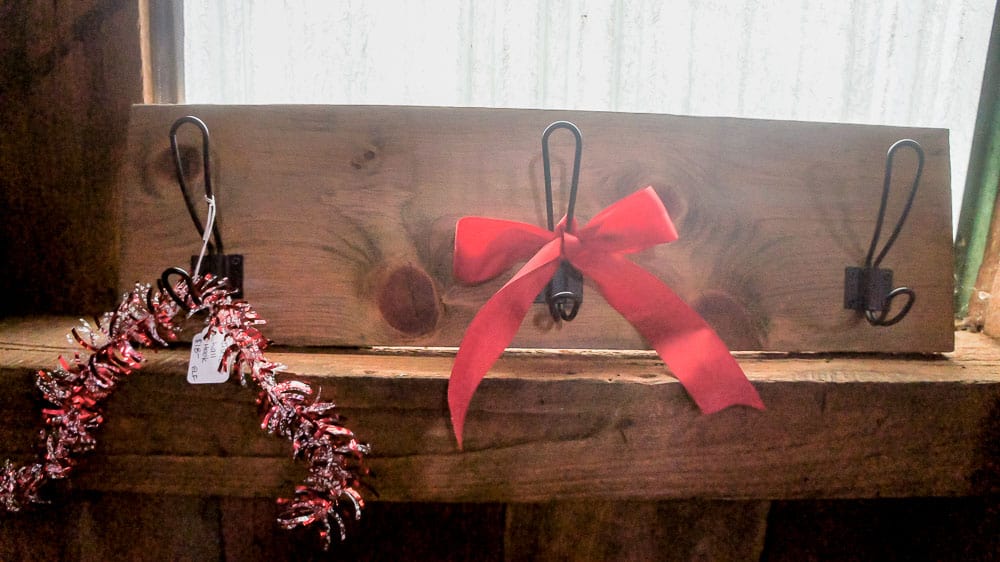 I made this wall hook from scrap wood and hooks. It has D rings on the back for easy hanging.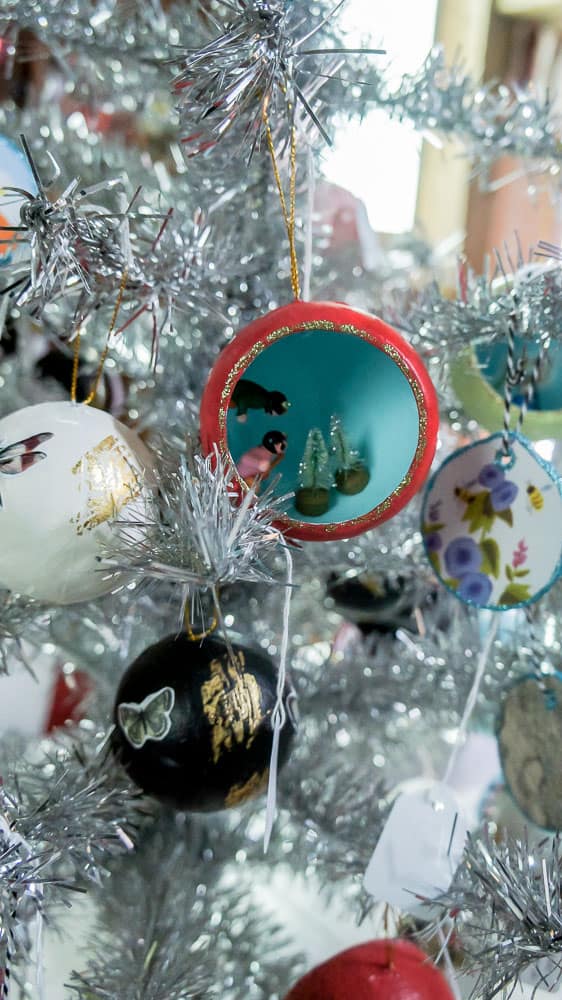 I also made a bunch of fun ornaments. Some have cut outs so I made little scenes in them. Some feature decoupaged botanicals and butterflies.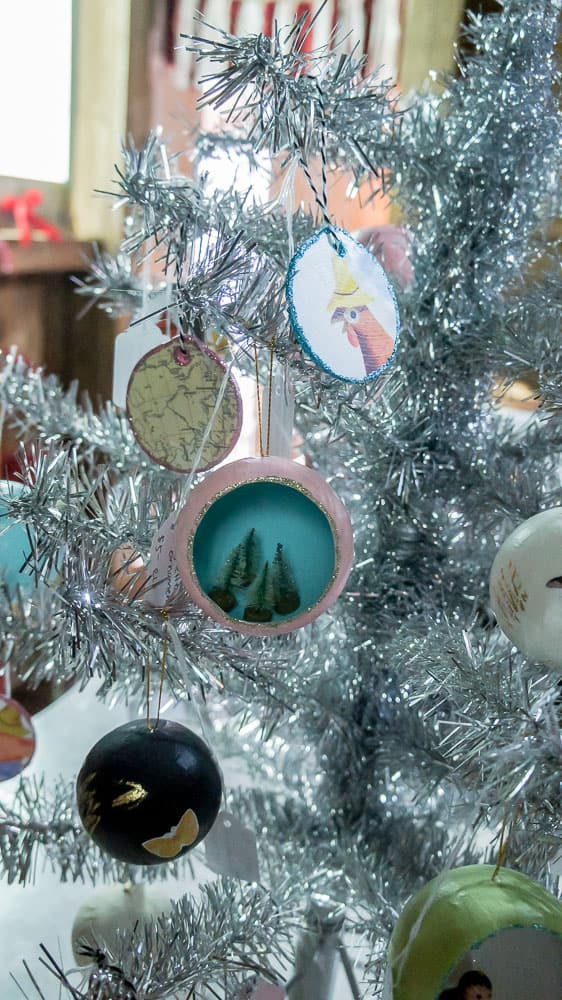 Another set has decoupaged paper on them. I used old kid's books, maps and prose from the 1700's.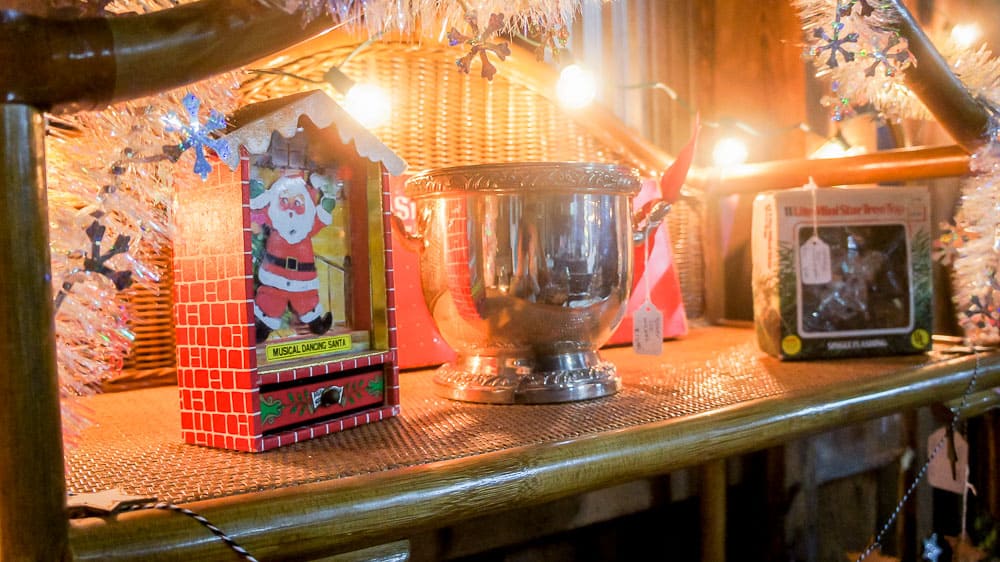 If no one buys this dancing Santa, I won't be mad. He's so cute and he shakes his booty. LOVE him.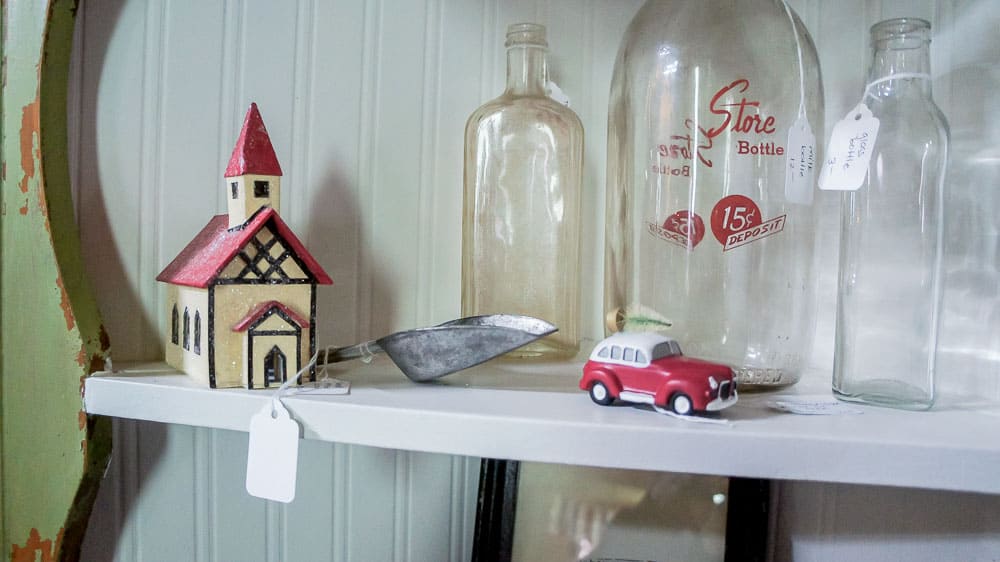 Putz houses are the cutest! And can you even with that little scoop?
I made stars out of stakes. Love the simplicity of them. And there's some trinket dishes. How cool is that gold mirrored ice bucket?
The other vendors have some amazing pieces as well.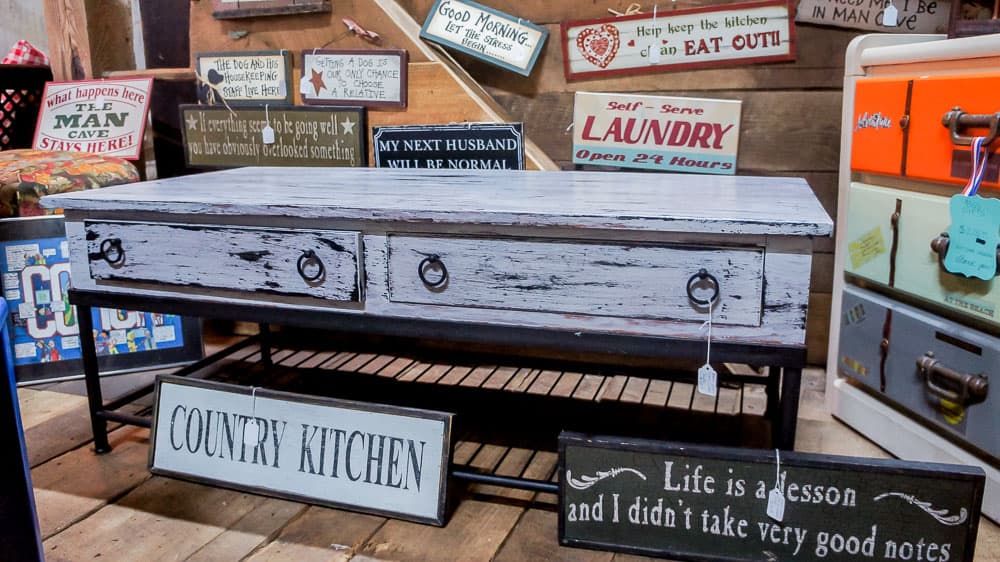 My husband really likes this coffee table. We don't really have room for it though. It's a great price! This vendor has such a sense of whimsy.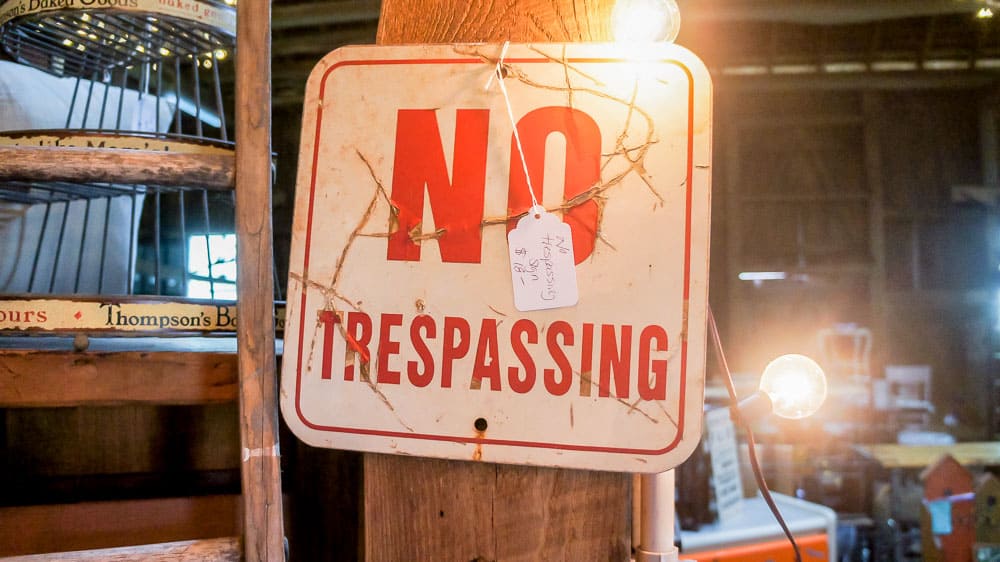 I went and took pictures of everything one day while the owner was at work and this sign cracked me up every time I looked at it. I very much felt like a trespasser. 😉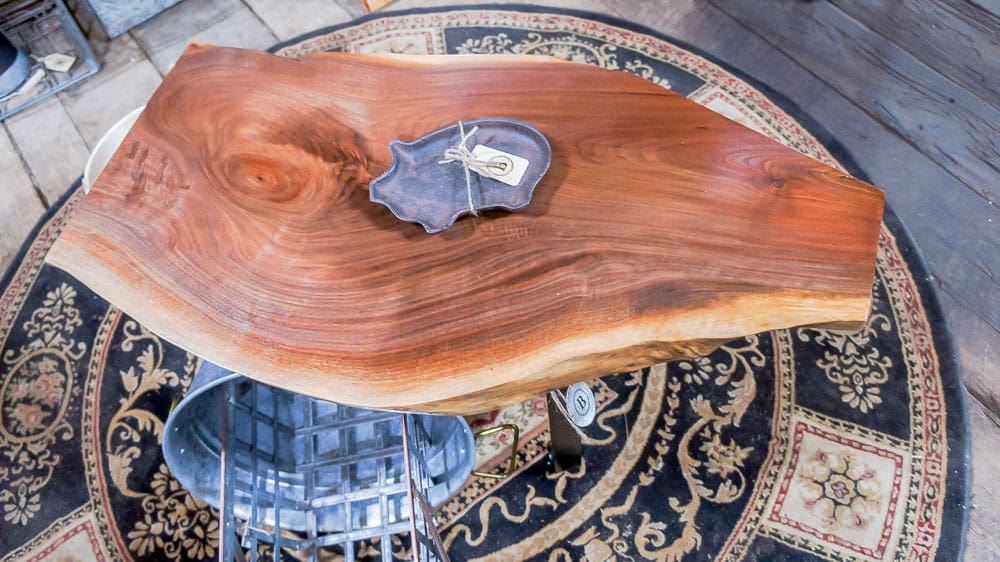 This coffee table is everything good in life. This vendor sells industrial good and handmade wood items. They also make really gorgeous cutting boards.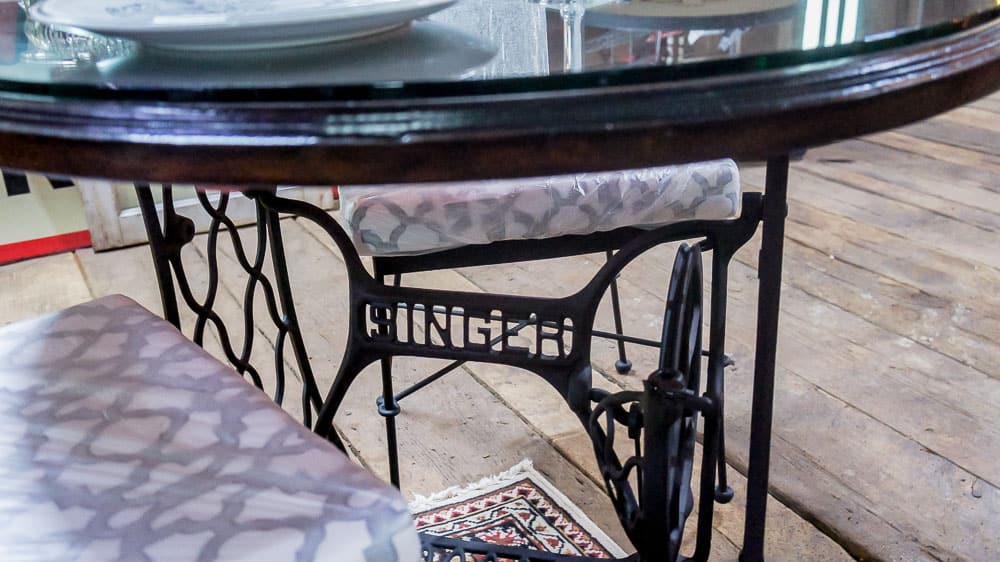 The base of this table is made from a Singer sewing machine. It still moves and is just so fun. This vendor has painted pieces and dishes. Really lovely stuff.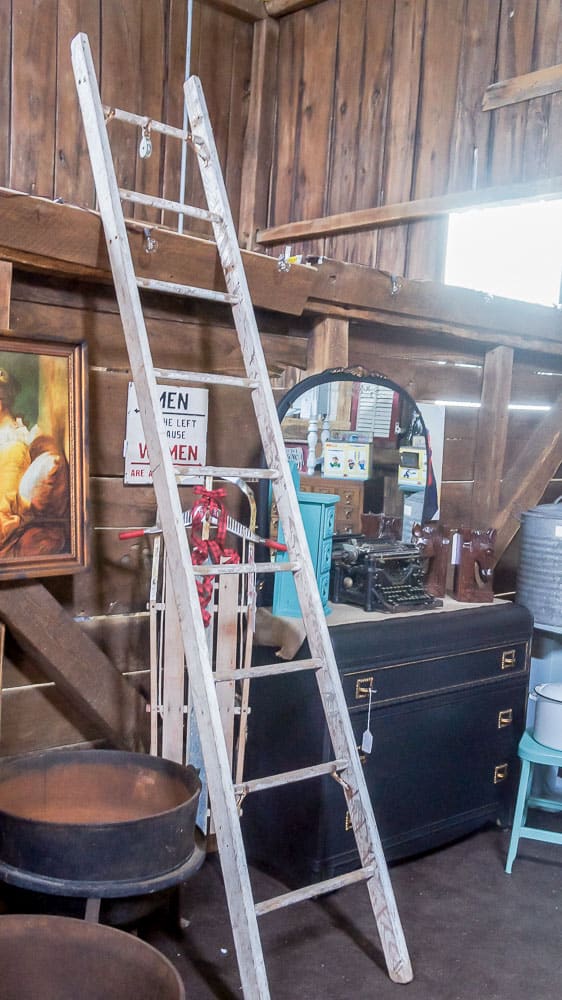 I love this ladder!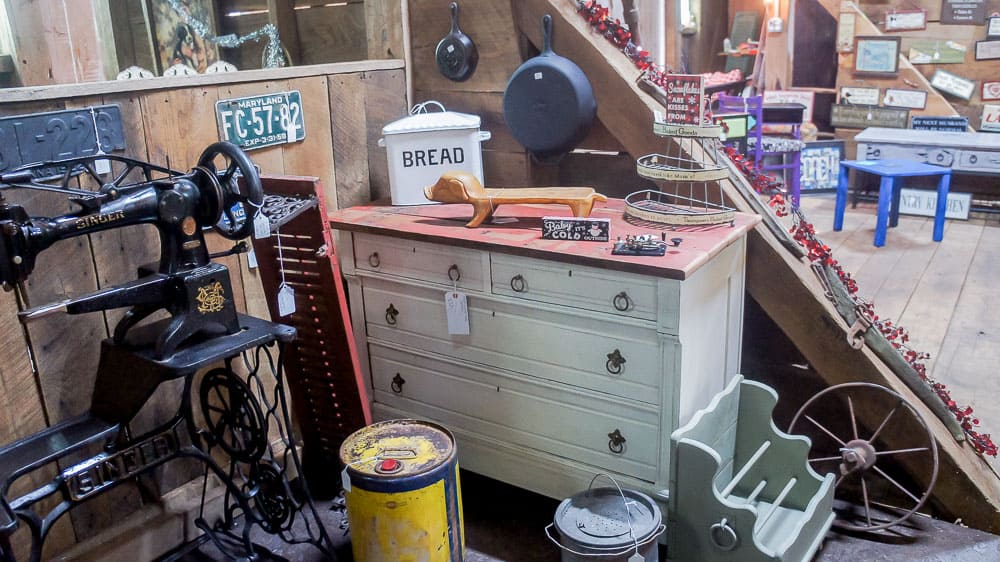 Another cool sewing machine. This dresser has very similar lines to the one that I just brought it. It didn't have a top either, so she made one with red distressed planks. So cool!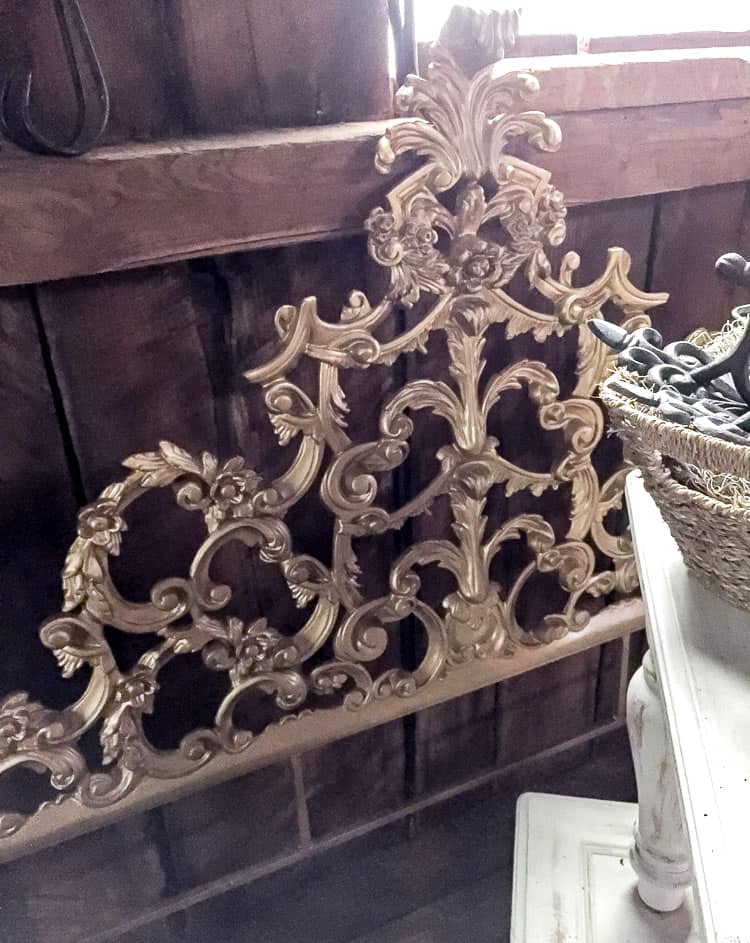 I love this headboard!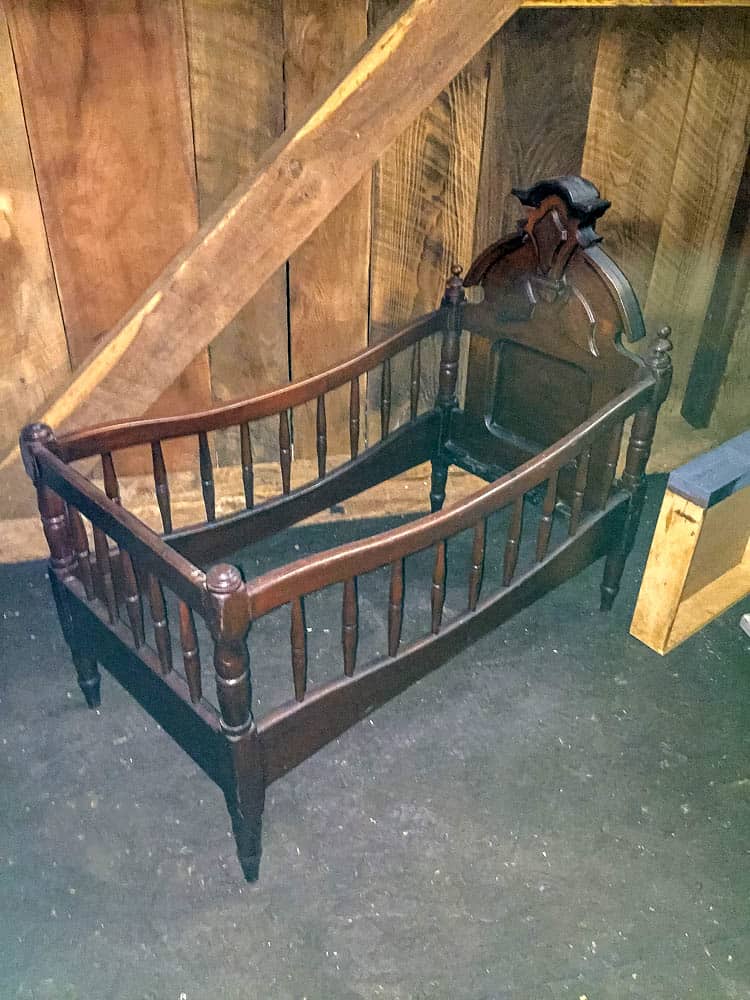 Isn't this old baby bed cool?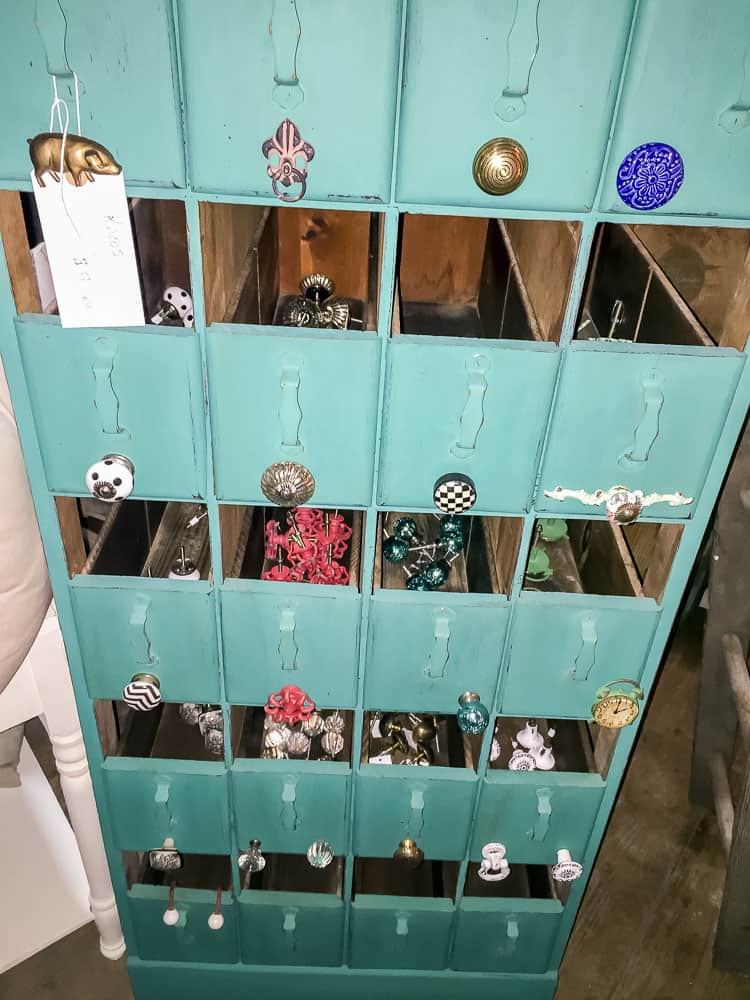 Bins of knobs are my weakness. So fun, right?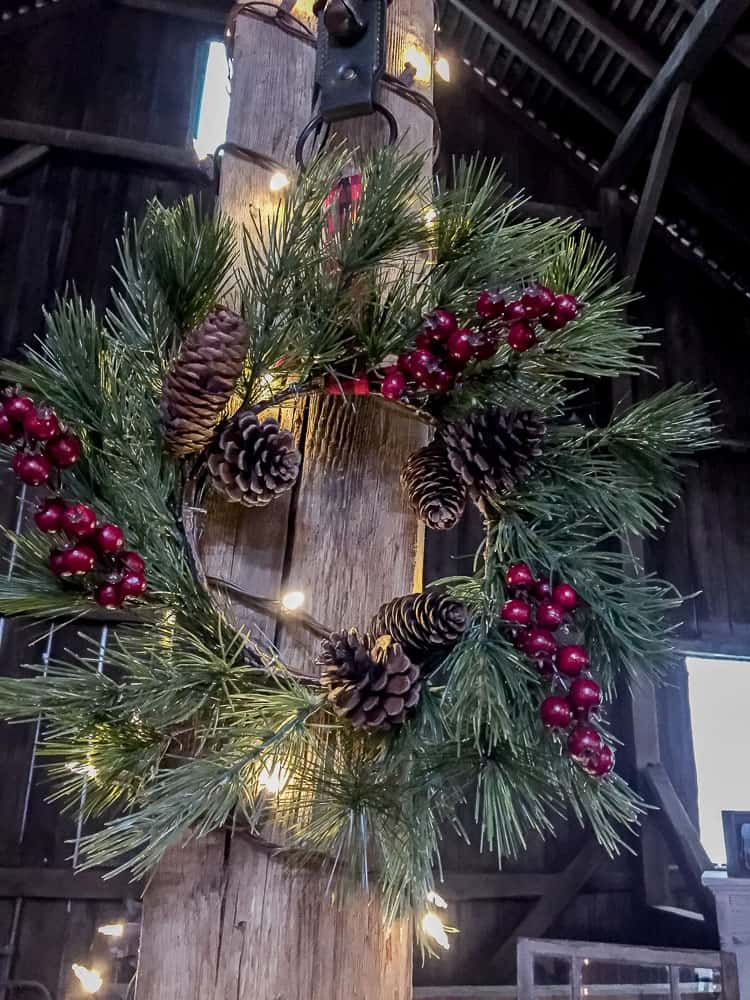 Hope you come out and see us this weekend.
Refabuluz Vintiques
1901 Old Washington Rd
Westminster, MD
Fri 11/10 & Sat 11/11 ~ 10-4
Sun 11/12 ~ 11-4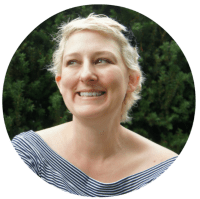 Emy is a vintage obsessed mama of 2 DIYer who loves sharing affordable solutions for common home problems. You don't need a giant budget to create a lovely home. Read more…