Easy Ideas for How to Decorate Patio Walls
Got a boring patio? Get easy ideas to decorate your patio walls.
You might be interested in learning how we hang art on stucco walls.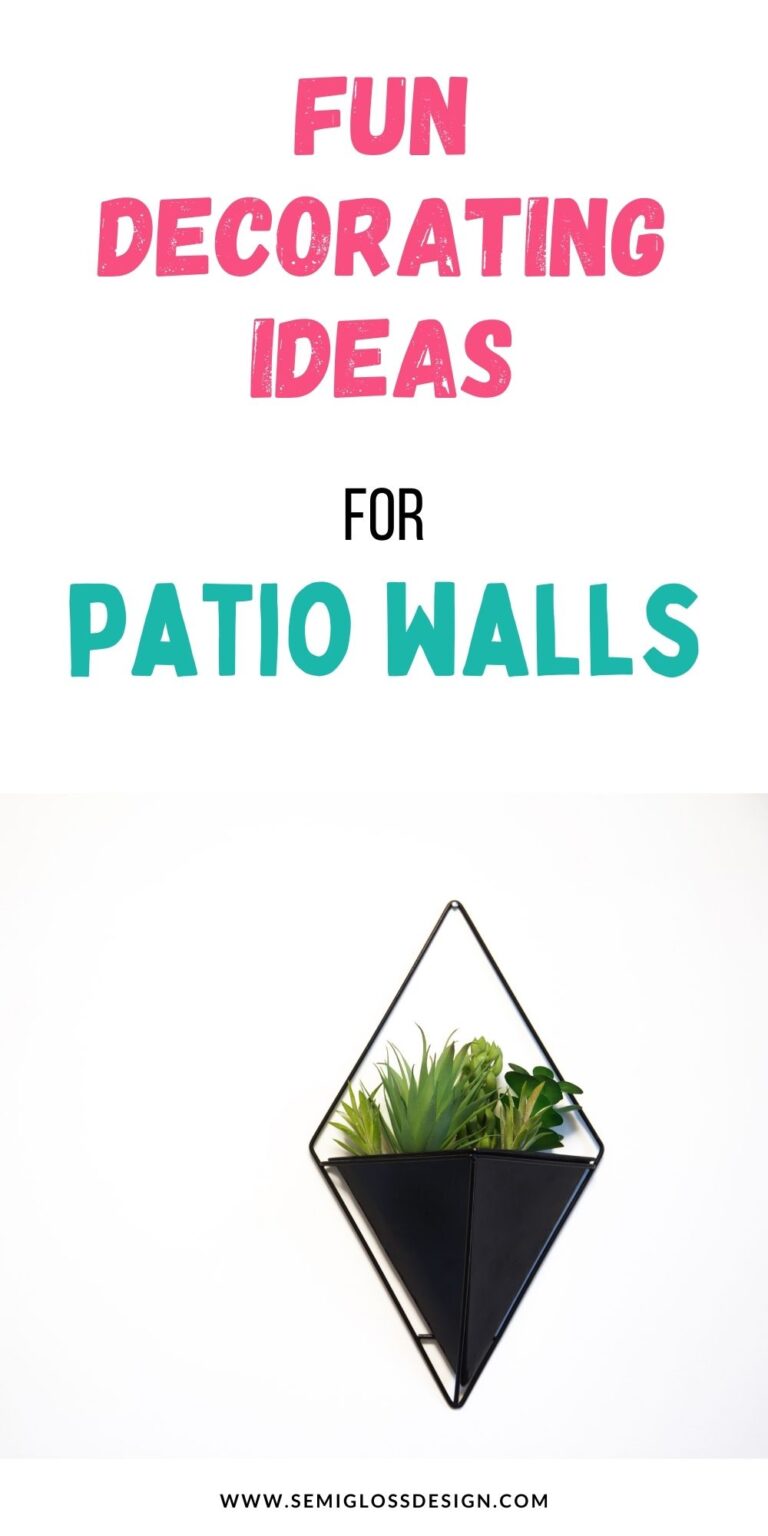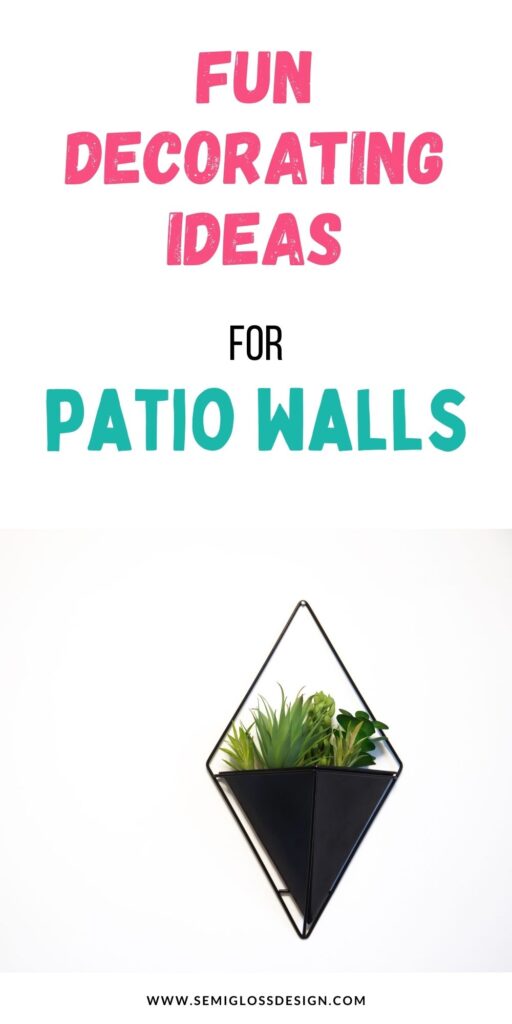 This post contains affiliate links. By purchasing an item through an affiliate link, I earn a small commission at no extra cost to you. As an Amazon Associate I earn from qualifying purchases.
We spend a ton of time on our patio, so I wanted to decorate it to be a happy place.
One of the biggest issues is that I hate the paint color. It's not totally horrible, but it's not quite what I would choose.
Until I can get the house repainted I'm choosing to cover it up and distract it with wall decor.
How to Decorate Patio Walls
Here are some of my favorite ways to add interest to boring patio walls.
Architectural Elements
Architectural elements are a fun way to add interest to your patio walls, but not everyone lives in a place where they're easy to find.
These ideas can be decorative or functional. Trellises can be used to hang plants and hooks can be used to hang hats or towels if needed.
Or they can just be pretty.
Here are some ideas that I love. Use the arrows to see more ideas.

Plants
One of my favorite ideas so far is my vertical herb wall. The metal trellis combines the idea of plants with an architectural element.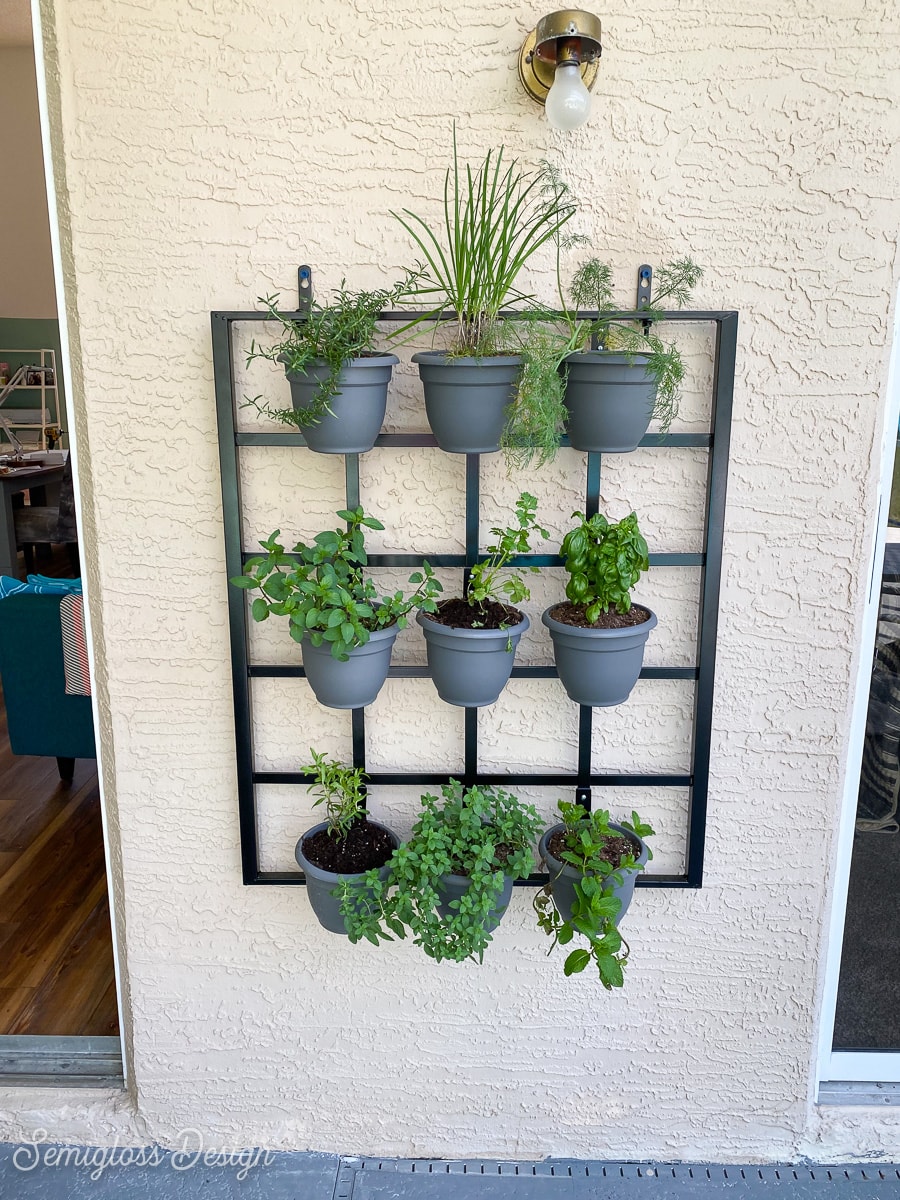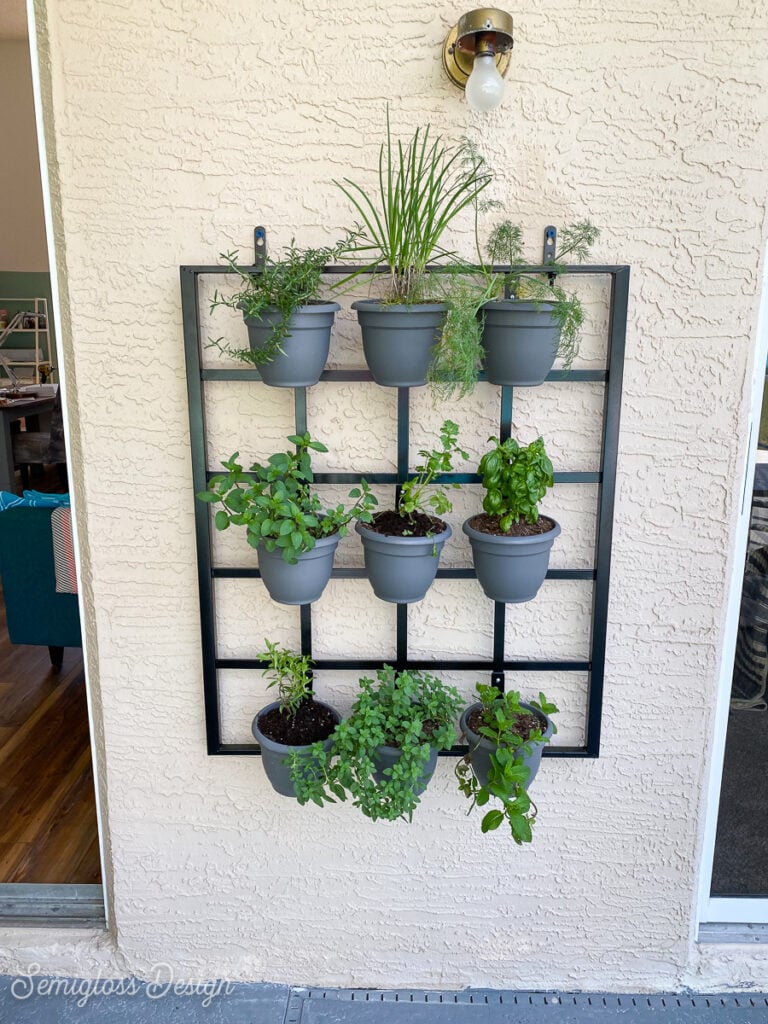 We might make another one for the other side of the sliding doors. This one would have tropical plants though.
Here are some more ideas for creative ways to hang plants on your walls.
I've included planters for real plants, as well as a few fake plants. It's okay to use fake plants when they look this good!
Click the arrows to see more ideas.

Art
In Florida, most people cover their patio walls with colorful decor and I'm a huge fan of this idea.
In my old house, I made these painted oars that would have worked great for this house.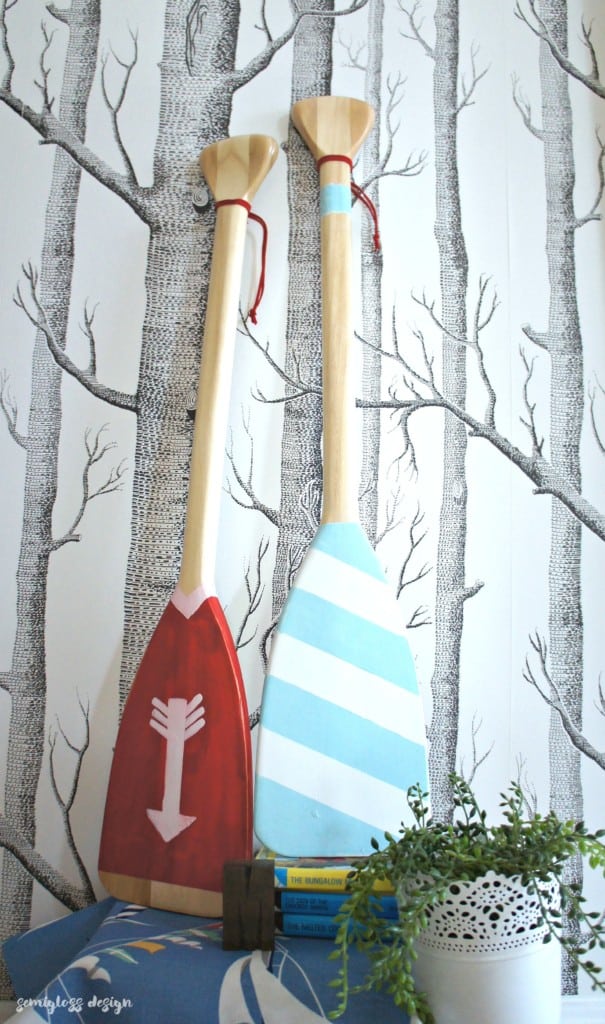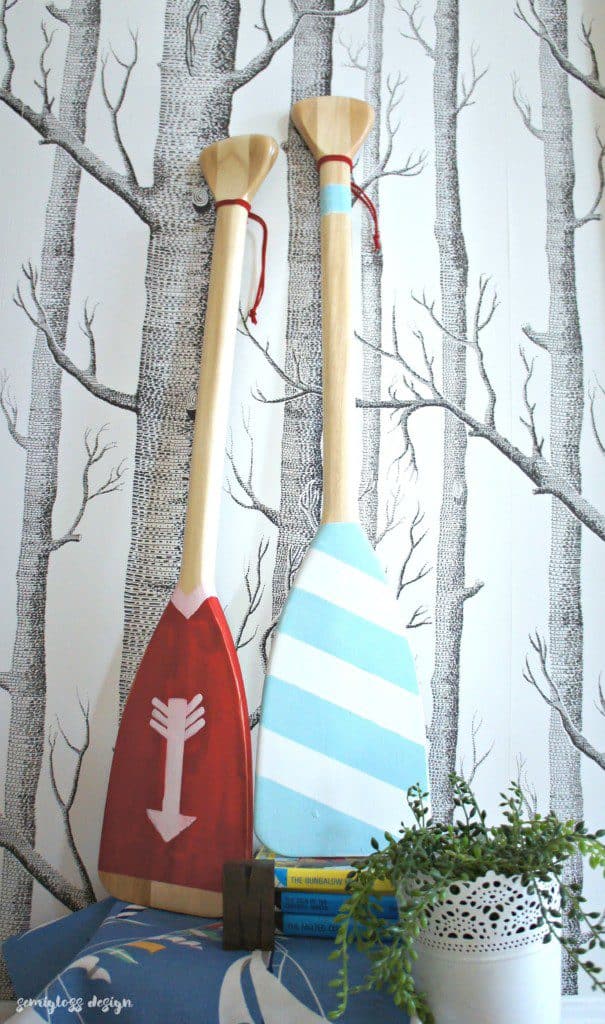 I also made some stenciled signs that were inspired by old farm signs.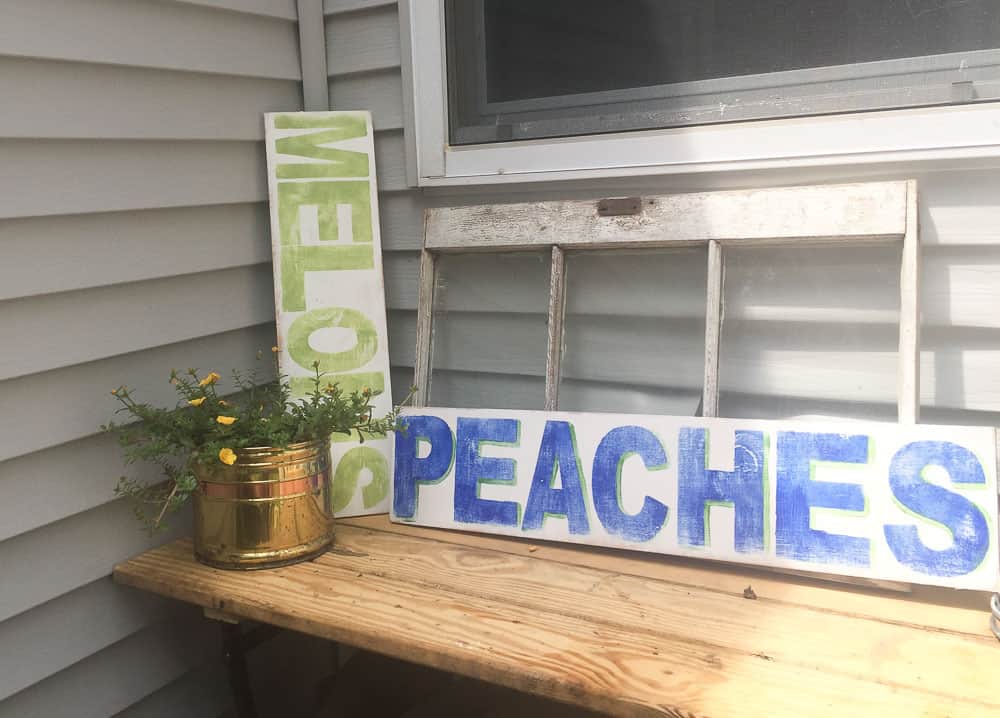 Here's some more fun ideas.

Pin for Later!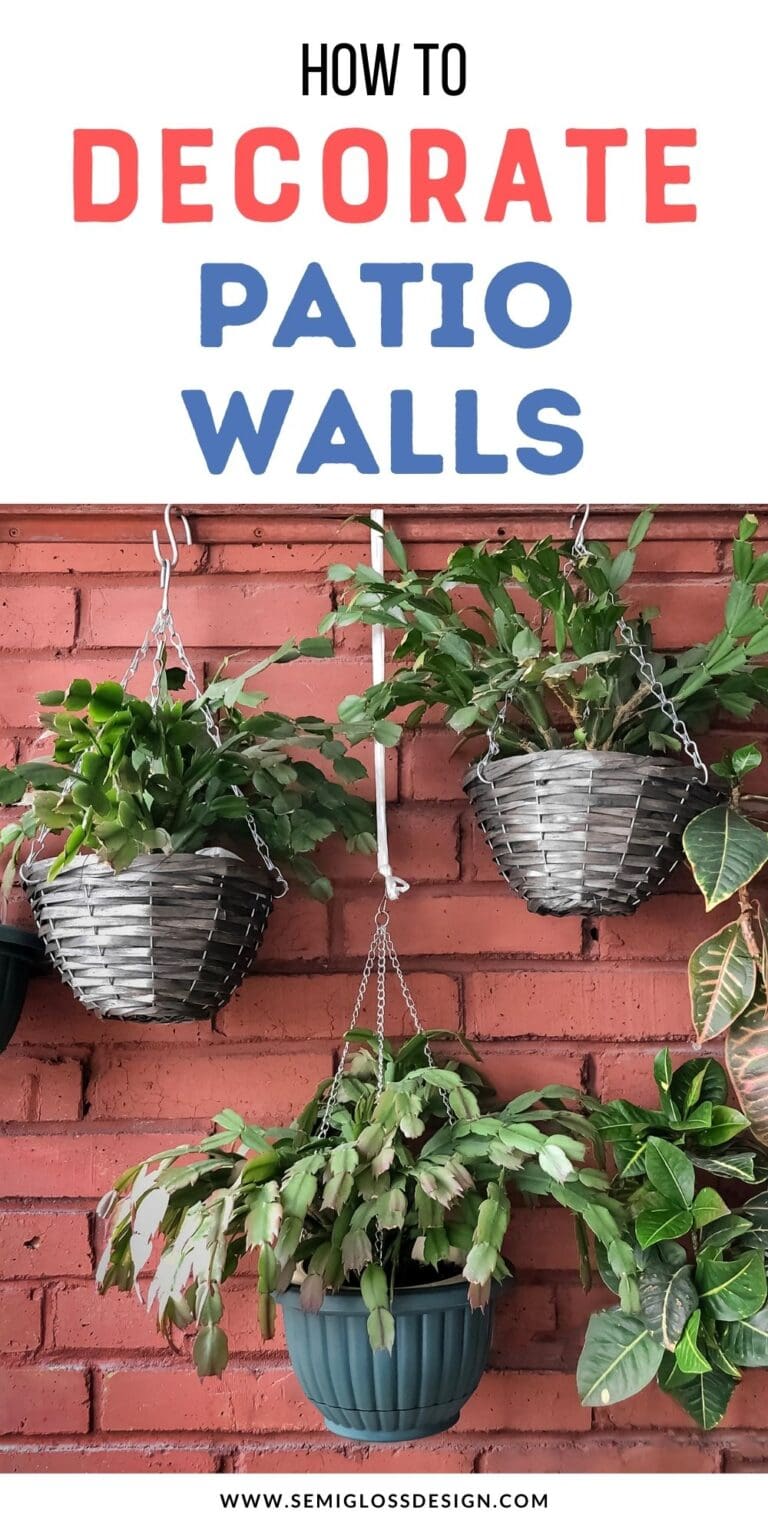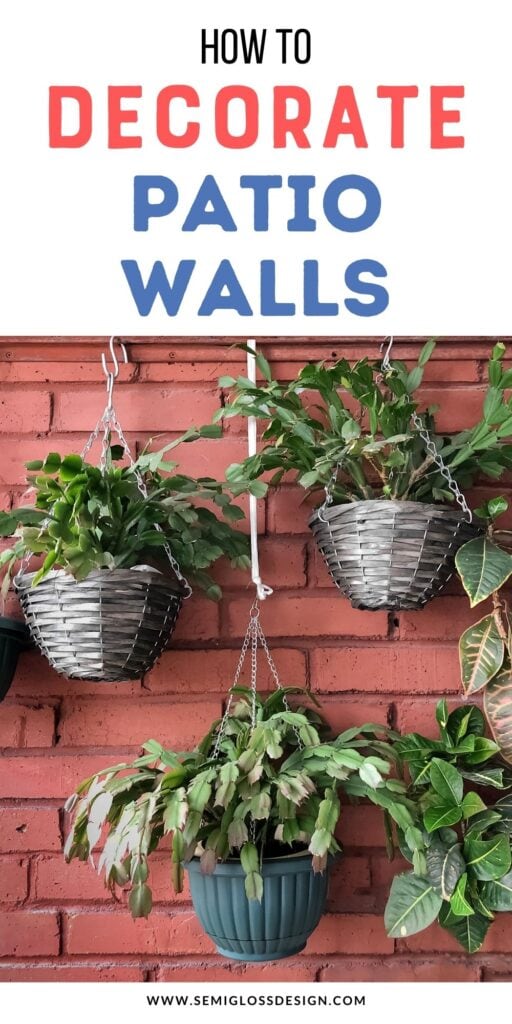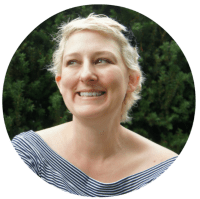 Emy is a vintage obsessed mama of 2 DIYer who loves sharing affordable solutions for common home problems. You don't need a giant budget to create a lovely home. Read more…