$100 Room Challenge: Week 2 Progress
Ugh. I'm in the ugly part of the makeover. I always hate this part of a makeover. There's nothing pretty to see yet.  In case you missed it, I'm joining Erin of Lemons Lavender and Laundry for a $100 room challenge.
I have one month, a budget of $100 or less, and supplies that I already have on hand to make over a room in my home.
My daughter wants a Five Nights at Freddy's/goth theme and I'm left wondering what happened to the little girl who loved unicorns and rainbows. Instead of crying, I'm making her little goth girl dreams come true. Or would it be nightmares. 😉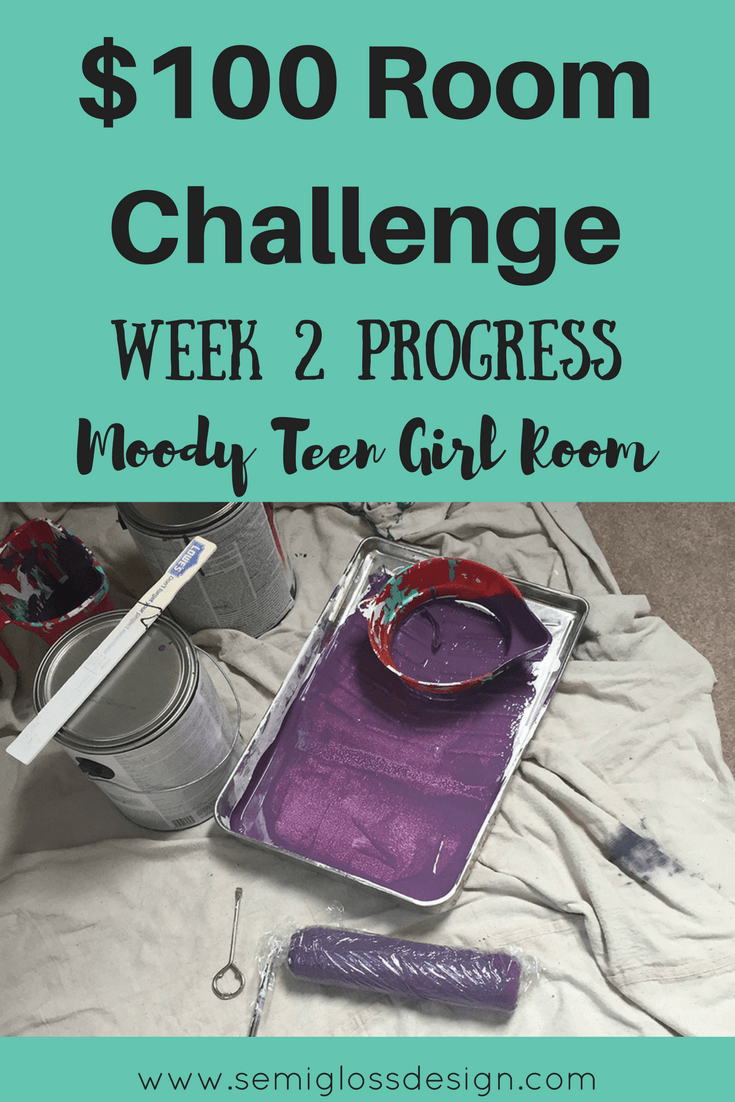 Week 2 Progress
This week, I feel like I didn't get much done. Over the weekend, I removed everything from the walls and got them prepped for paint.
Then I spent a bit of time tidying up, boxing up old toys. Well, I left them in her room like a big dummy and she decided that the toys that she hasn't played with in several years are now her favorites.
(To be fair, I'm not getting rid of them; just relocating them to the attic space above the garage.) Her room looks like a disaster hit it.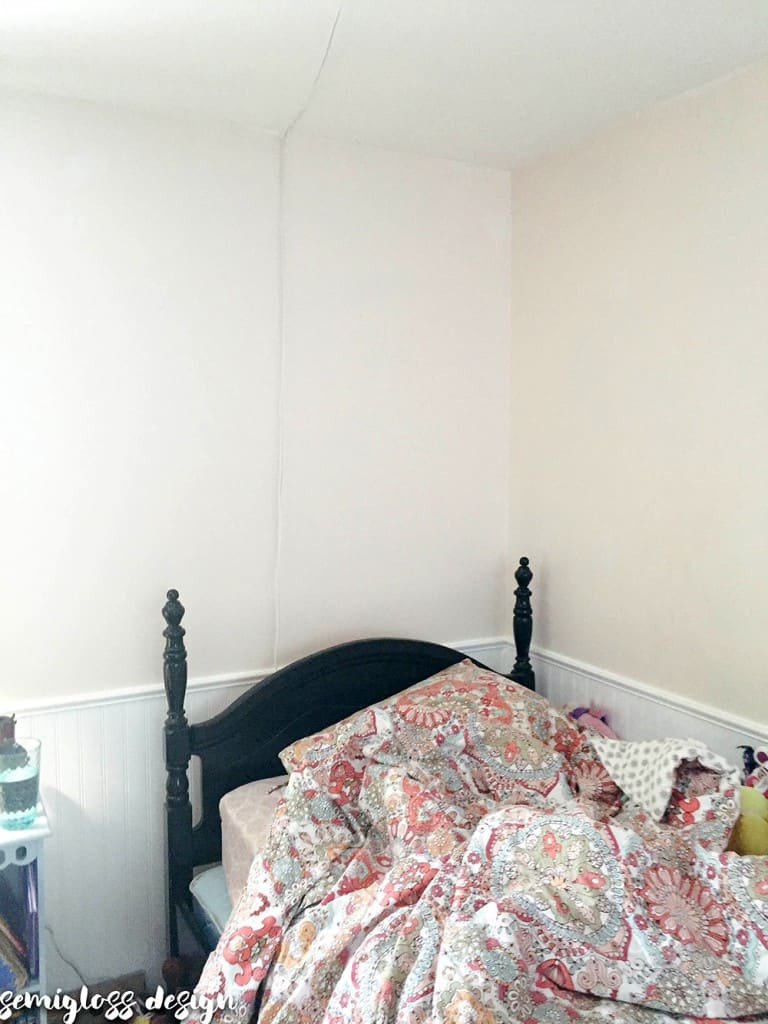 On Tuesday (way to wait until the last moment!), I started painting. She chose Pansy Petal by Olympic that I had color matched in Sherwin Williams Ovation. The coverage is nice and so is the price. Rather than clean out her room completely, I opted to paint her room in sections. I'm hating the process. But the hard part of the room is painted now and I'll finish the rest of it on Wednesday. And spend lots of time cleaning her room out. Your eyes do not deceive you; it actually got messier in here. I think 99% of this room challenge is just me throwing stuff away.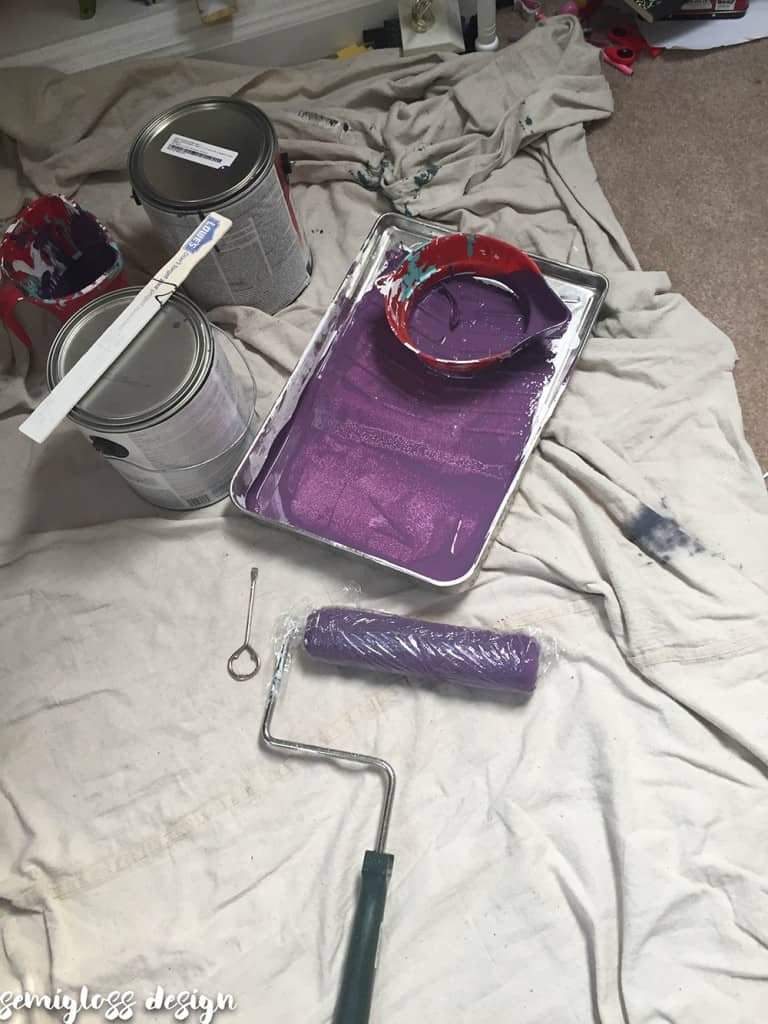 The color changes depending on its location. I don't hate it, but it's not what I would choose.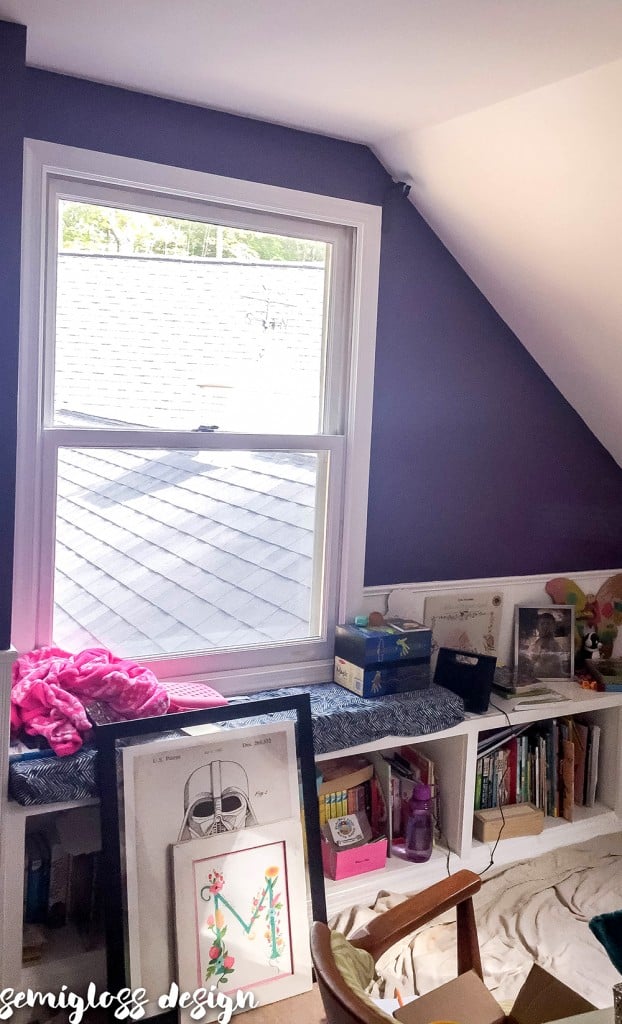 This photo shows it pretty accurately, but the paint was still wet when I took this photo.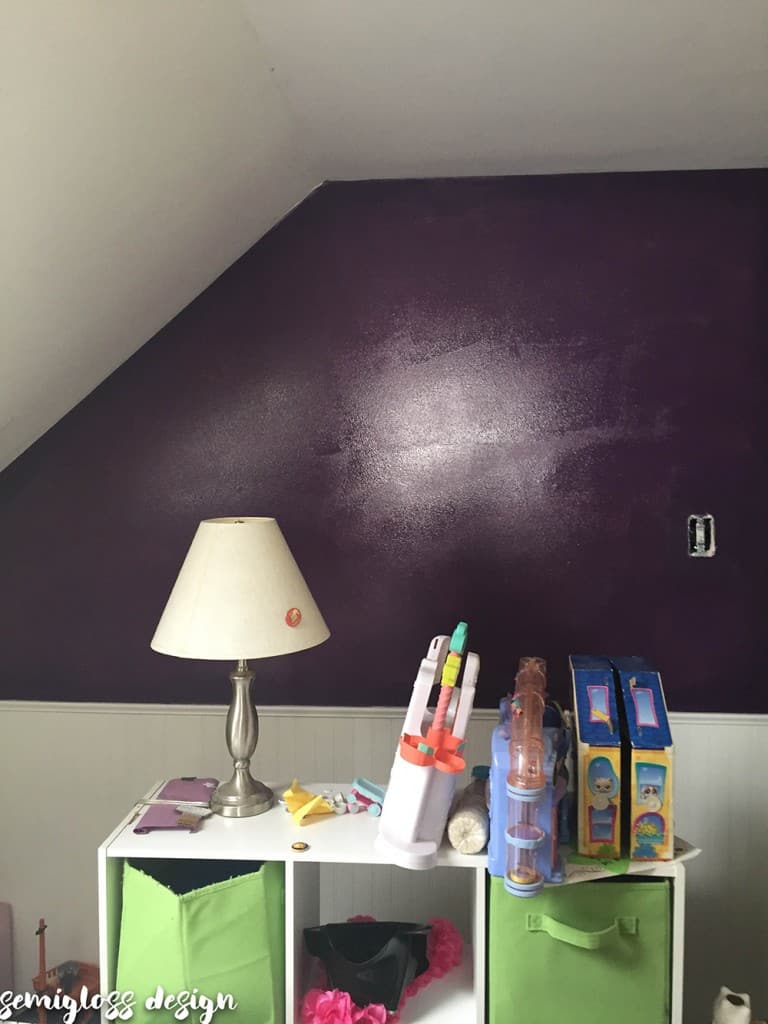 Goals for Week 3:
Finish painting room
Touch up paint on bed
Clean out room while she's in school
Figure out final floor plan
Build her craft desk
Whew! I'm tired just thinking about it!
$100 Budget so far:
TOTAL: $61
Leftover: $39
Be sure to check out everyone else's progress! There are going to be so many great rooms after this!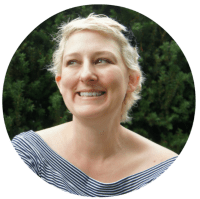 Emy is a vintage obsessed mama of 2 DIYer who loves sharing affordable solutions for common home problems. You don't need a giant budget to create a lovely home. Read more…