Cool Jigsaw Puzzles for Adults
These jigsaw puzzles for adults are a great way to pass the time on a boring day. These aren't your grandma's puzzles though! These puzzles have gorgeous designs that you will love working on.
You might also like these fun adult craft kits.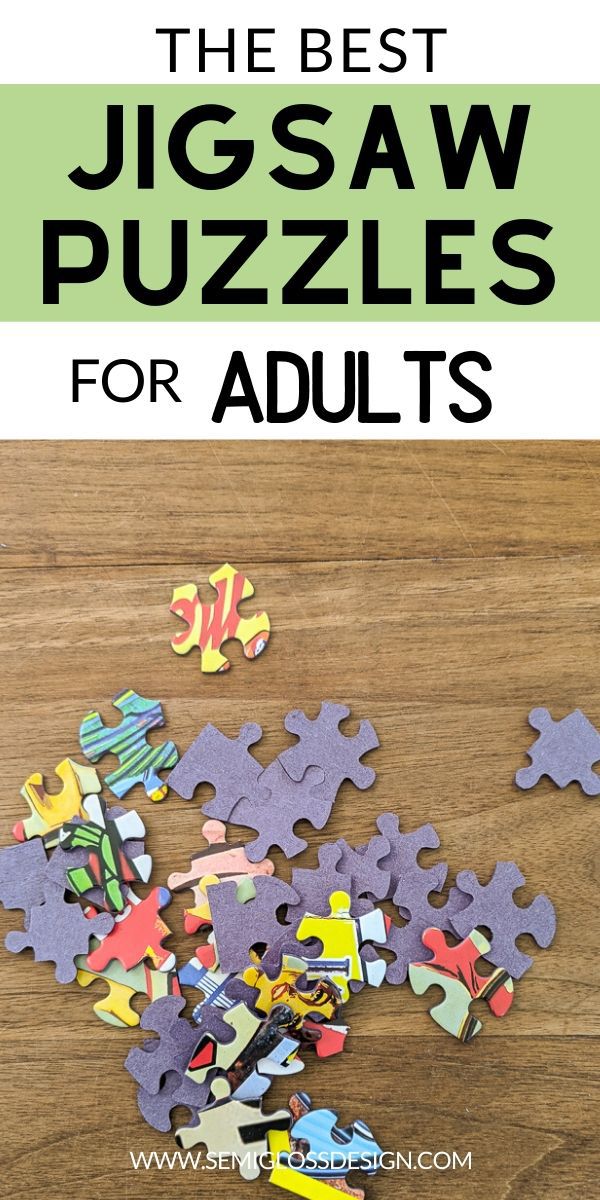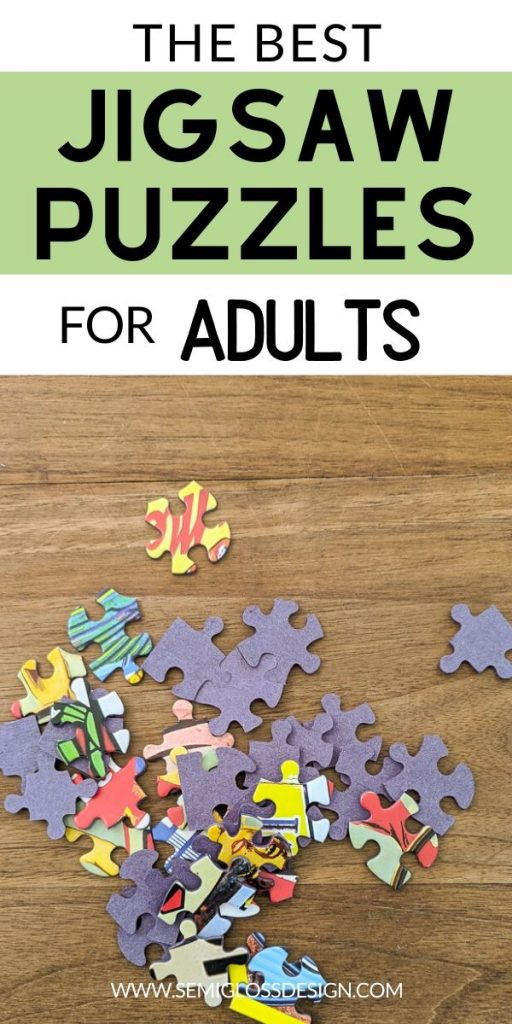 This post contains affiliate links. By purchasing an item through an affiliate link, I earn a small commission at no extra cost to you. As an Amazon Associate I earn from qualifying purchases.
There's nothing I love better than a good puzzle. I normally look forward to snow days so I can spend all day working on a jigsaw puzzle.
However, we didn't get any snow days this year, but here we are stuck with an abundance of extra time anyways.
My Favorite Puzzle Tips
It seems like a lot of people are turning to puzzles for entertainment who have never done puzzles. Here's some tips for how I work puzzles.
Pick out the edges first. Put together what you can based on colors, then use the image on the box to place those pieces in place. Work from there doing as much as you can. You won't find all the edges in the first go.
Dividing the puzzle pieces into both sides of the box makes it easier to pick them out. This is especially true for 1000 piece puzzles.
Find the color that is featured the least and work on that first. So if I'm doing a puzzle with cupcakes and there are only 2 blue ones, I'll choose blue to work on first.
Move to the next color. When I'm mostly done with the 1st color, I'll start picking out the 2nd least color as well.
The background is always last because it's the hardest.
Puzzle subject matter. I find painted puzzle images to be the hardest and least enjoyable. The edges are not defined enough. I also prefer a puzzle that is pretty to look at.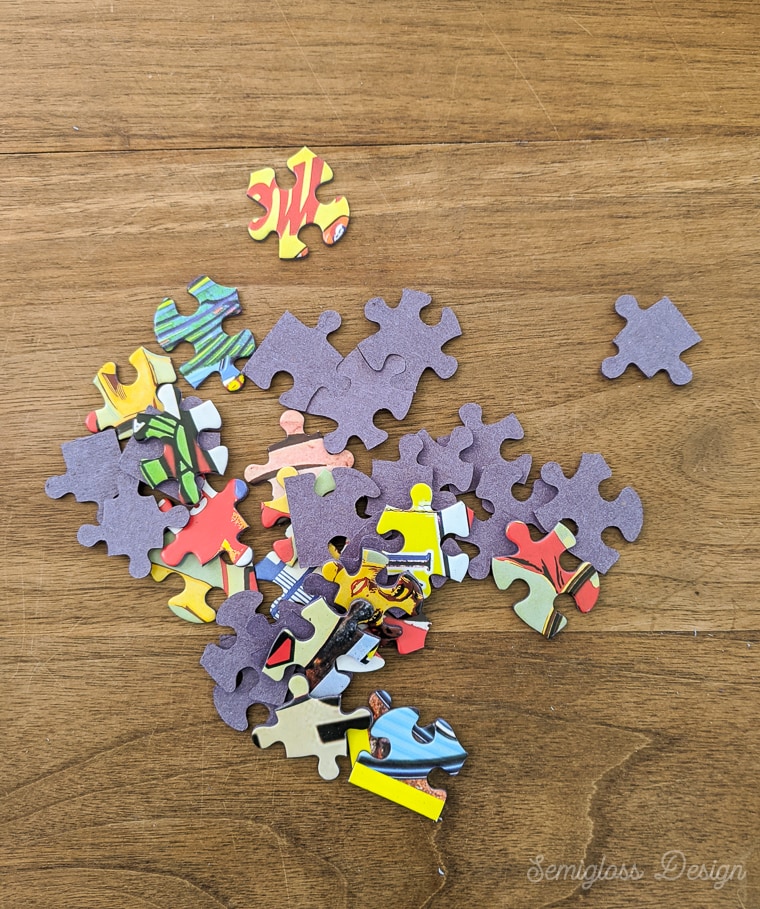 The hardest puzzles I've ever done are from IKEA. They're either the work of a genius or a madman. All of the normal puzzle rules are broken. This puzzle was a particular nightmare.
Jigsaw Puzzles for Adults
My favorite puzzles are either photos or based on vintage illustrations. These subjects are clear and easier to work on. I really love food or collection puzzles too.
The best ones have a variety of colors to work through.
Cool Jigsaw Puzzles for Adults
These amazing puzzles are a great way to spend time with the family. There's nothing more relaxing than spending an afternoon working on a puzzle.
Pin for Later!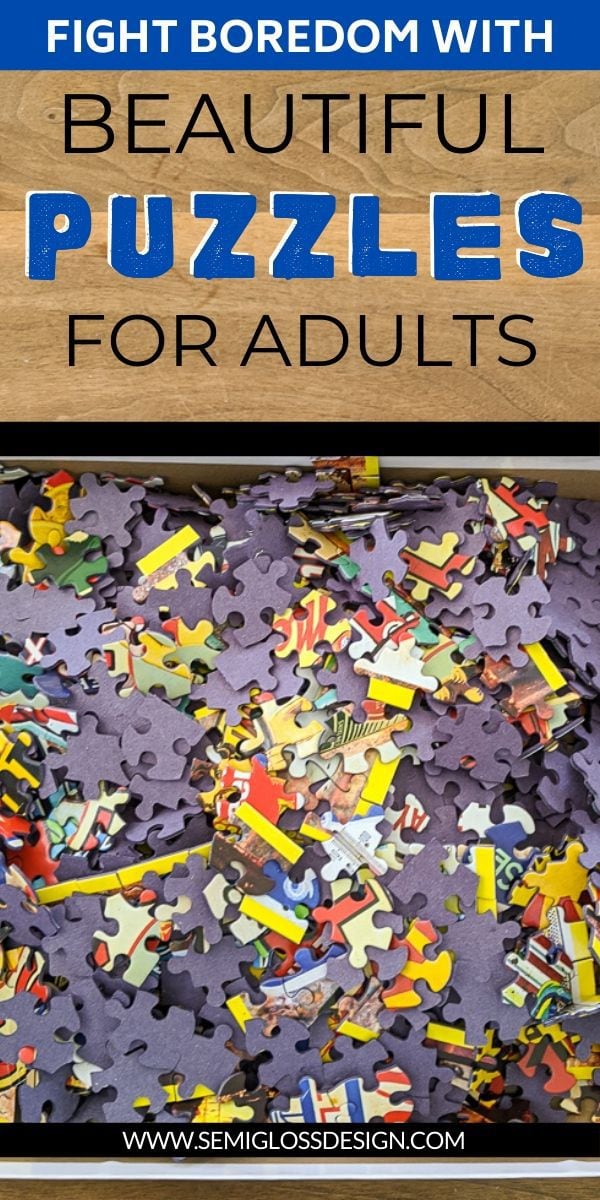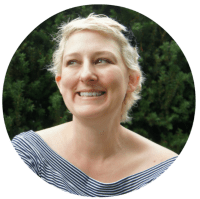 Emy is a vintage obsessed mama of 2 DIYer who loves sharing affordable solutions for common home problems. You don't need a giant budget to create a lovely home. Read more…