How to Make an Arched Mirror Frame for a Builder-Grade Mirror
Learn how to make an arched mirror frame for your builder-grade mirrors.
Update: These mirrors were updated with a fun boho stencil.
When we first bought our house, both of the bathrooms had your standard mirror without a frame. I removed both of them and set them aside to use somewhere else. It took me a while to come up with an idea for them, though.
The idea recently came to me. At this time of year, my house that is surrounded by trees feels a little dark. I knew that adding mirrors to my living room would help brighten it up, so an idea was born.
Arched mirror frames would bring in a little more light, plus they would look amazing! I liked it so much, I built 2!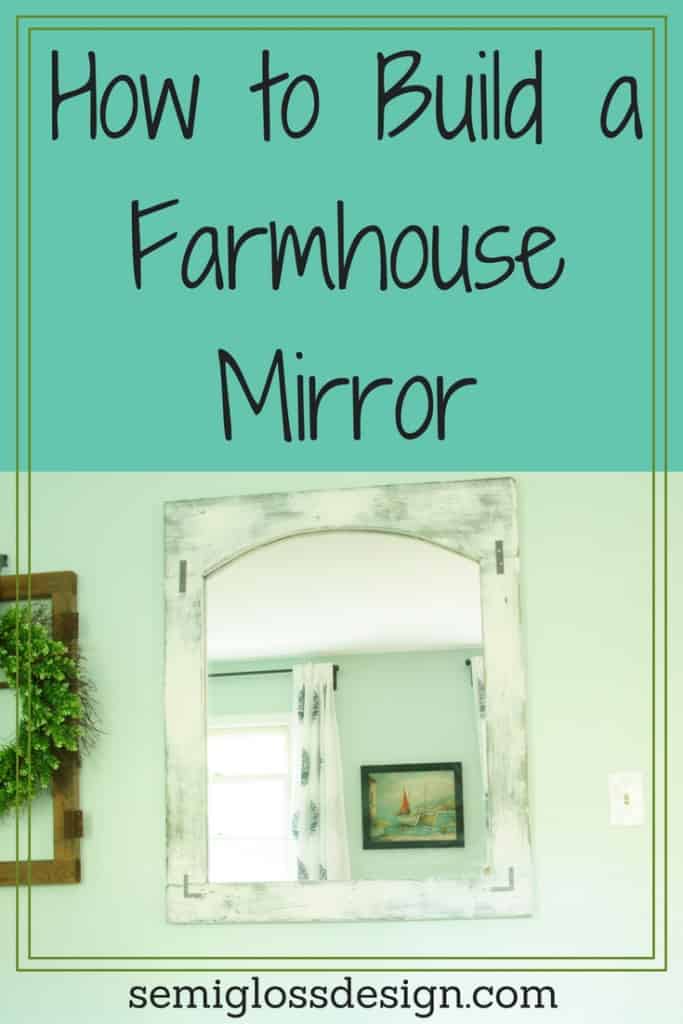 How to Make an Arched Mirror Frame
Supplies
This post contains affiliate links. By purchasing an item through an affiliate link, I earn a small commission at no extra cost to you.
How to Make a Mirror Frame: Building the Frame
Determine the size of your mirror frame. My existing builder-grade mirrors are 30″ x 36″, so I made my mirror frame equal out to 32″ x 38″.
Optional step: beat the wood up. I knocked it around and beat it with pointy stuff. I also took a chisel and knocked the edges off in places.
Make the arch. For the arch, I measured 3 1/2″ from the edges of the board (since I used 1×4's – actual measurement) and 3 1/2″ from the top. I placed nails at those 3 points and used a thin piece of flexible wood to draw the arch. (It snapped when I tried to take a picture of it.) Don't worry about perfection here. Then I used a jigsaw to cut the arches. Sand the edges really well.
Make your cuts and attach them with a kreg jig. Attached the shorter vertical pieces to the horizontal pieces.
How to Get a Chippy Farmhouse Finish
Flip it over and stain the front.
Once it's dry, start applying layers of paint. I probably used 6 colors in all, with white as my last color. When I was applying the paint, I made sure to slop it on. I wanted brush marks and drips.
When the paint is dry, sand to reveal layers of paint.
Spray paint the decorative metal pieces and attach them. I used a sharpie to color the screws.
How to Attach the Builder Grade Mirror to the Frames
This part stumped me for a while. Most instructions advise to add a thin layer of wood on the back and glue the mirror to it. Glue gives me anxiety and I didn't want to add more weight to an already heavy mirror. Finally I came up with a much better solution!
Flip the frame on over so that you're looking at the back.
Lay the mirror on top of it, face down, making sure you leave equal amounts of space on all sides.
I used these mirror clips, but could only do 3 sides with them because of how they attach. So then I found a few of these mirror clips in my stash. I recommend these 2nd ones for an easier install. I placed 2 mirror clips on the bottom, 1 on top, and 1 on each side.
Install D-rings near the top of the mirror for hanging. This is a very strong way to hang these mirrors.
Hang your beautiful mirror and enjoy it! Now you know how to make a mirror frame!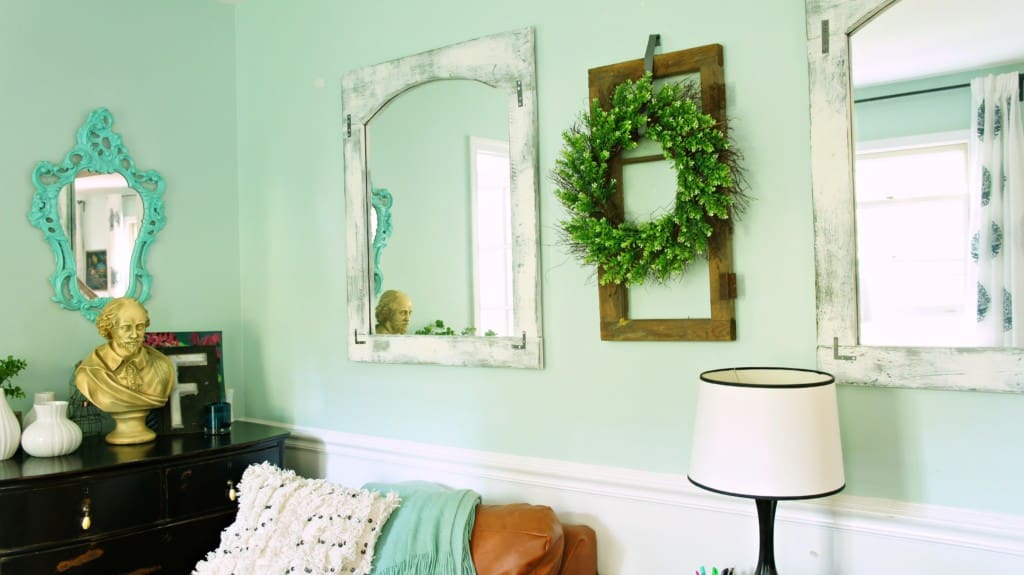 As you can see, I built 2 mirrors to echo my windows.
Pssst… Want to see how I updated these mirrors to match my decor?
You might also like:
Pin for Later!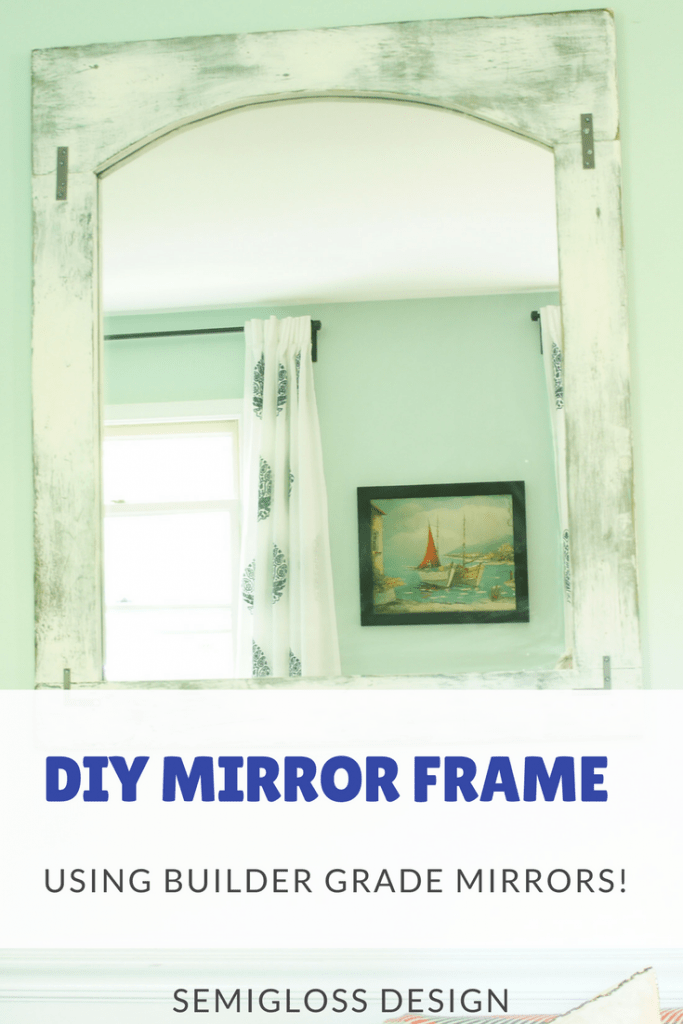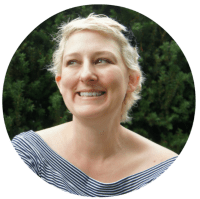 Emy is a vintage obsessed mama of 2 DIYer who loves sharing affordable solutions for common home problems. You don't need a giant budget to create a lovely home. Read more…