The Best Paint Brush for Cutting In Around Edges
Read more about the best paint brush for cutting in.
A good paint brush will make painting a wall much easier. In fact a good paint brush can allow you to cut in around edges without taping!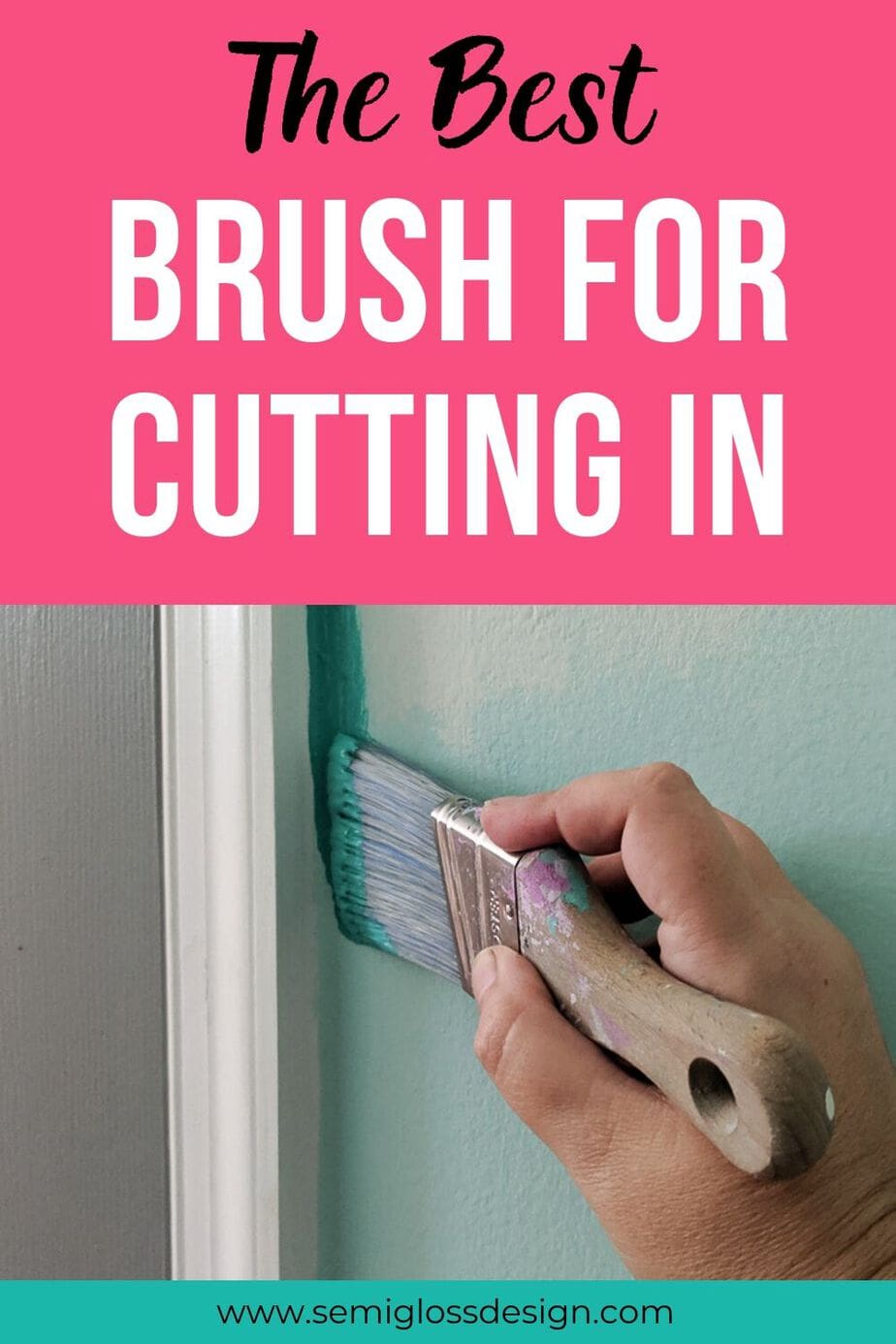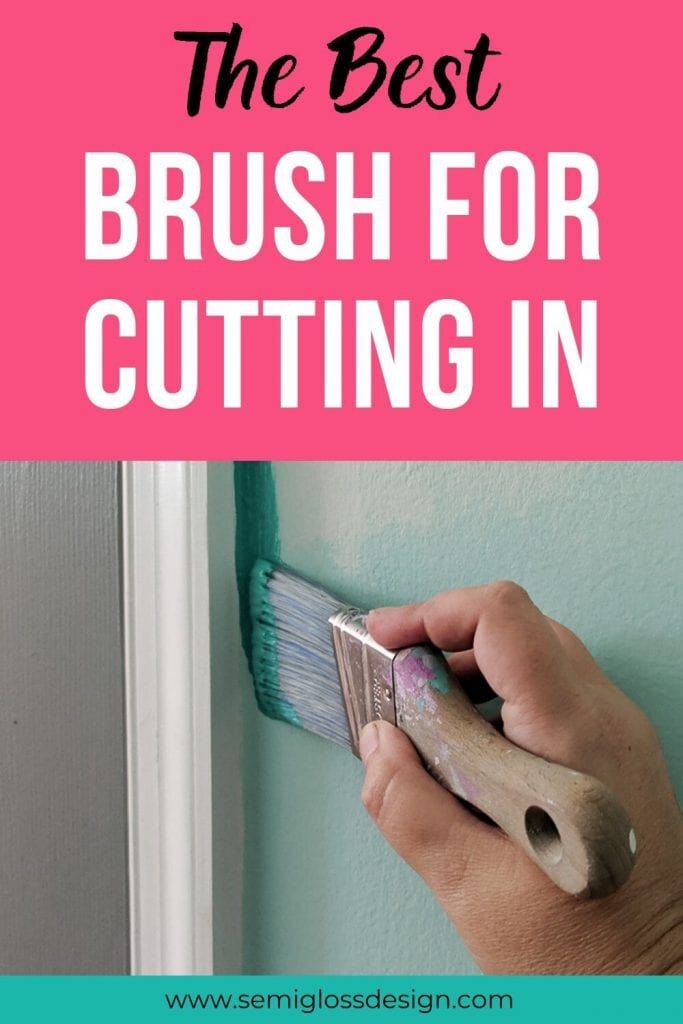 This post contains affiliate links. By purchasing an item through an affiliate link, I earn a small commission at no extra cost to you. As an Amazon Associate I earn from qualifying purchases.
I've painted a lot of walls in my time. When we bought our first house, we skimped on paint brushes and it always showed in my cutting in.
But at the same time, I hated taping everything off. It took so long and it felt like such a waste.
Then I bought the best paint brush ever. The heavens opened and angels sang. Not really, but I was able to get straight lines around trim.
And I don't even have a steady hand.
The Best Paint Brush for Cutting In
I love this short handled angled brush the best. Purdy makes the best one, but I'll buy Wooster in a pinch.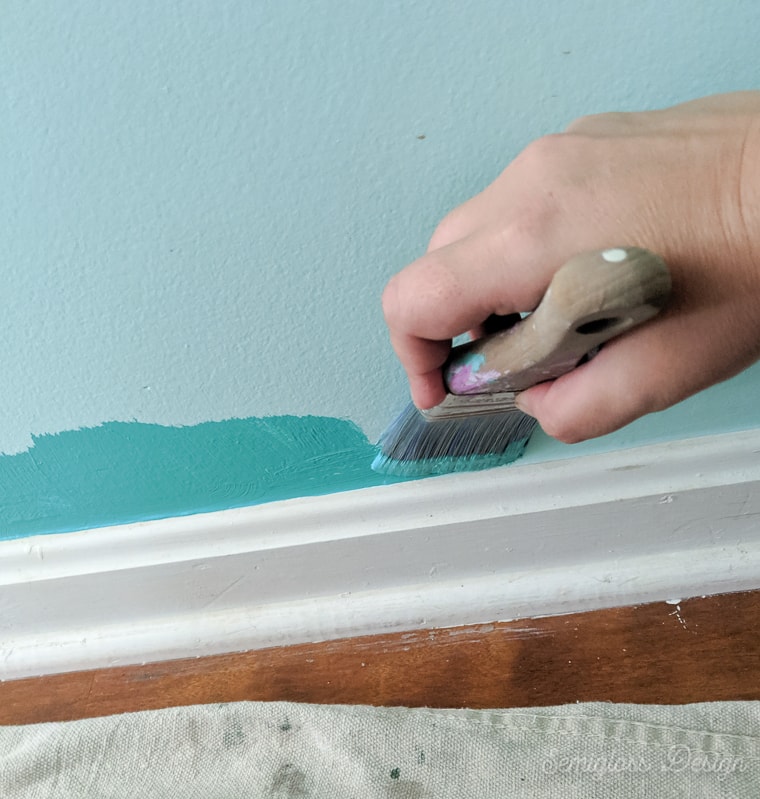 Soft Bristles
Quality paint brushes have soft bristles. This means that you can paint without leaving brush marks.
It also means that the bristles are flexible and work with you. This makes cutting in so much easier than when you're fighting with the brush.
2″ Brush
The 2″ brush is the perfect size. Larger sizes are harder to work with and harder to fit in a quart of paint.
Smaller brushes don't cover enough area.
I find the 2″ brush is the perfect size.
Angled Edge
The angled edge truly makes the biggest difference! The brush works with you as you glide against the edge of the trim.
If you tried to use a straight edge brush in the same manner, you would struggle to make it glide.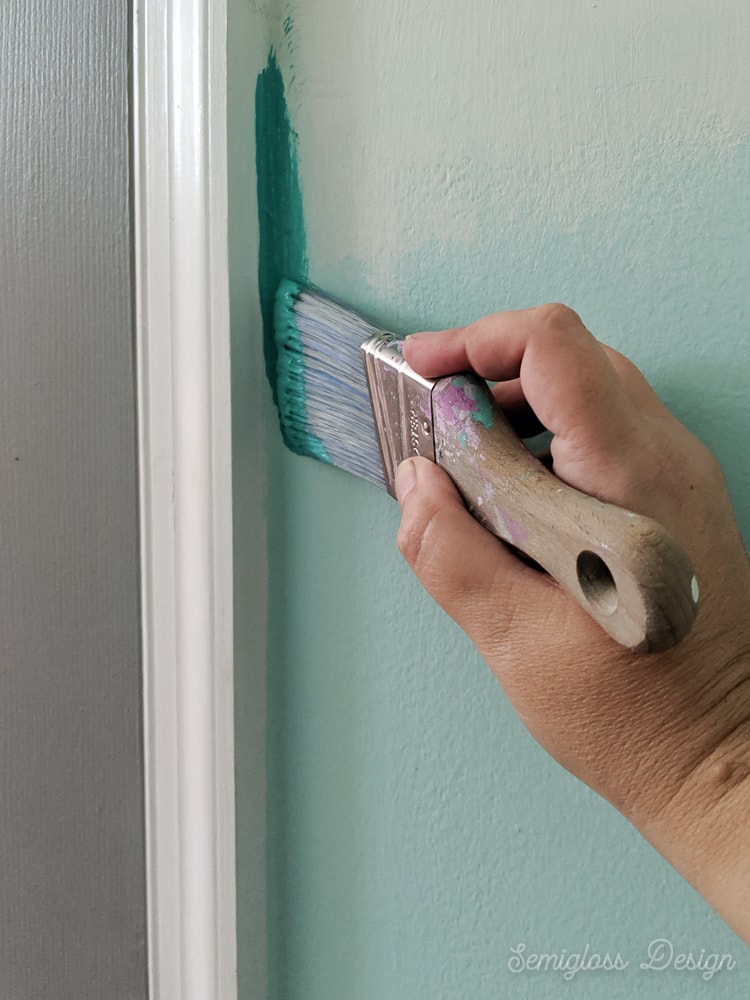 Short Handle
Short handles are my favorite because my hands are small. But they also help you get into tight spots.
Have you ever painted behind a toilet? This brush is barely bigger than my hand, so it lets me get in the tiniest spots.
It also means that it's more comfortable to hold, so I do a better job around edges.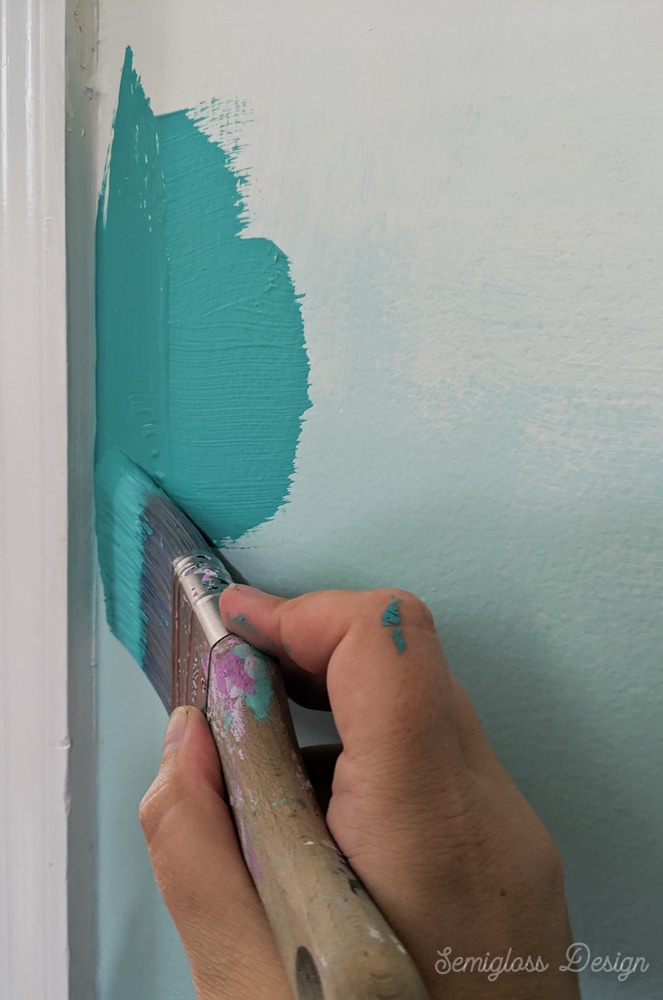 Cutting In FAQ's
What is cutting in painting?
Cutting in while painting means painting around the edges, ceiling, corners, trim, cabinetry and anything else that a roller would get paint on where you don't want it to.
Cutting in is accomplished by slowly painted at an angle against the straight surface. Then you go back and paint to cover about 3″ from the edge so that the roller doesn't hit the other surface.
Cutting in is easiest if you use a cup. I love the Handy Cup because it's easy to carry up and down a ladder. Plus, it has a handle.
When painting, is it better to cut in first?
I prefer this order to get the harder work out of the way. Since it takes longer to cut in, the paint is typically dry by the time I finish, so I can immediately start rolling paint.
You don't want to roll until the paint is dry because it will leave weird marks and possibly remove the paint where it touches.
Is it best to paint trim or walls first?
I prefer painting trim first before painting walls. My trim paint can be applied a bit messier on the edges and then "fixed" when I paint over it while painting walls.
I also find it easier to cut in on walls than trim.
However, sometimes you paint your walls thinking your trim is fine and realize that it looks shabby with the new coat of paint. This happened to me this past weekend.
You can use tape if you want or just paint very slowly and be prepared to do some touch up.
My Favorite Paint Brushes for Cutting In
These are my favorite brushes for painting edges and cutting in. If you take care of these brushes, they will last for years. These brushes are totally worth it.
You might also like:
Pin for Later!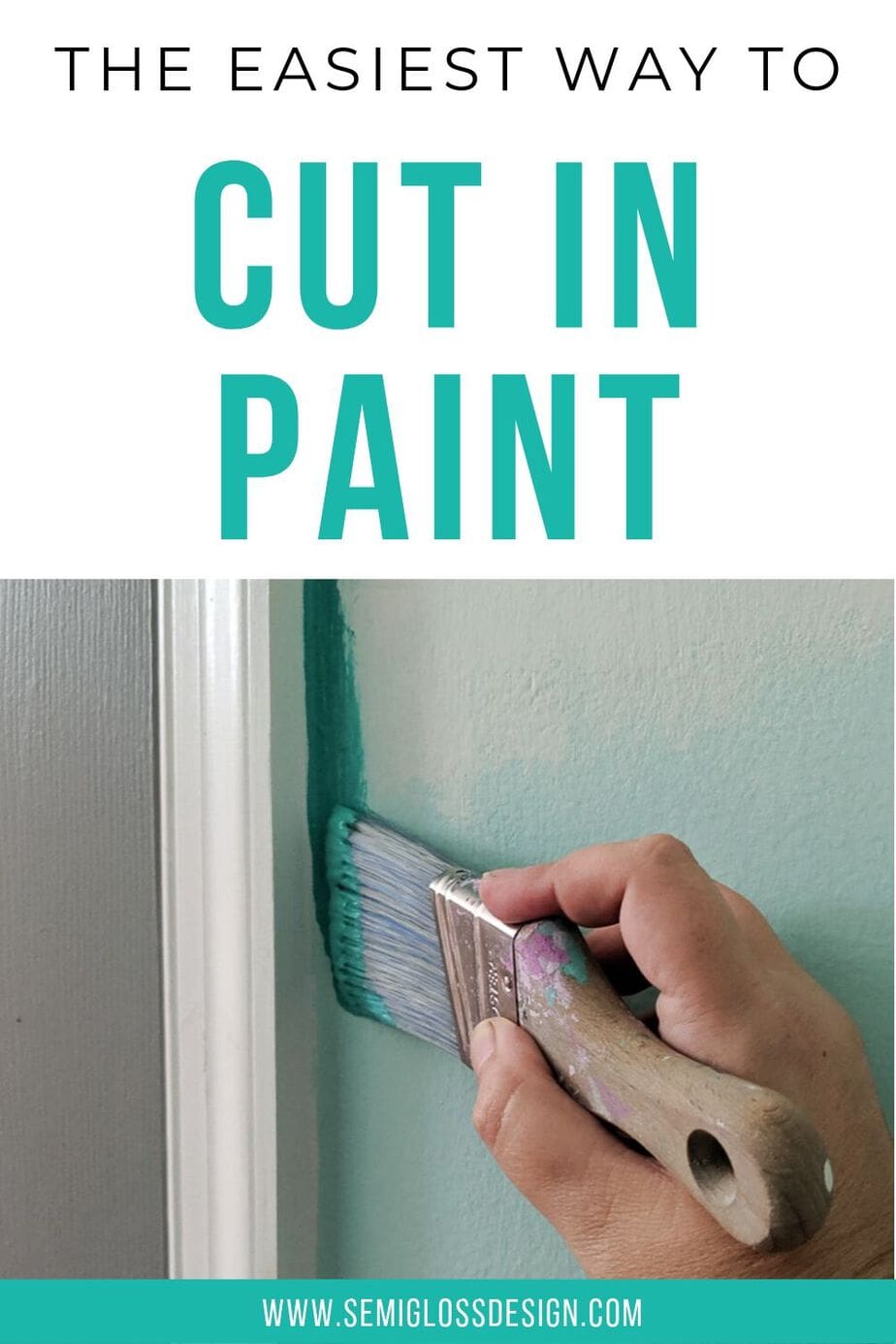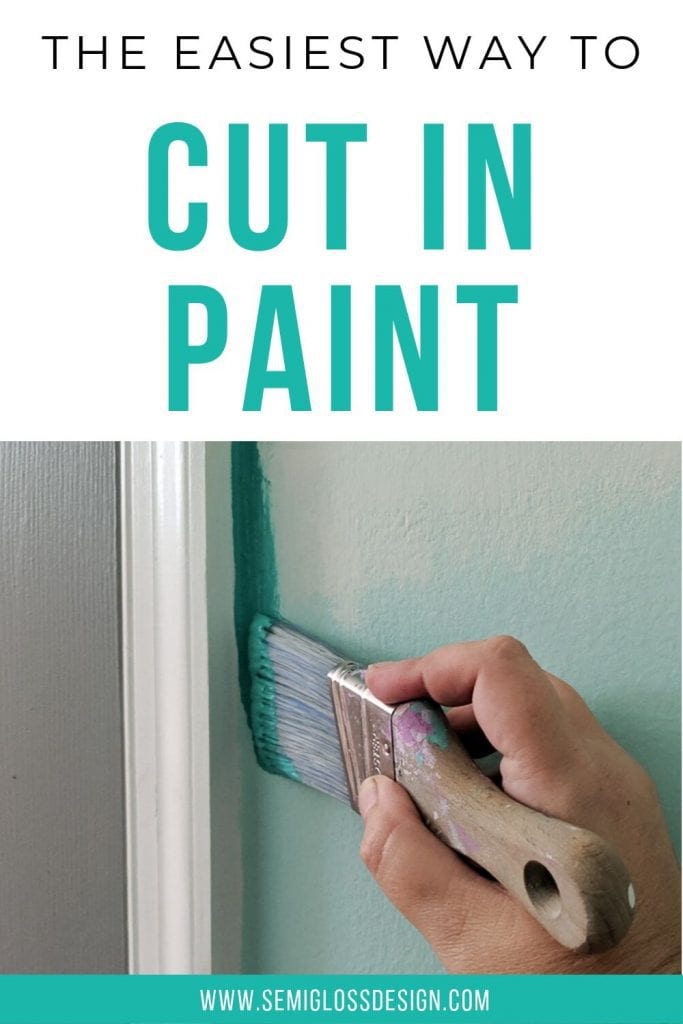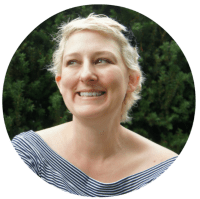 Emy is a vintage obsessed mama of 2 DIYer who loves sharing affordable solutions for common home problems. You don't need a giant budget to create a lovely home. Read more…