Washstand Makeover: Using Black Wax for Furniture
Read more about this washstand makeover using black wax for furniture. For another washstand look, check out this washstand with a retro two-tone look.
I love a washstand. They're just so cute! Plus they're fast to paint. When I ran across this washstand, I knew that it would be a fun piece to style in my vintage booth.
Learn how I used black wax for furniture, plus how I fixed it when it was a bit too harsh looking. Don't let wax stress you out! It's easier than you think.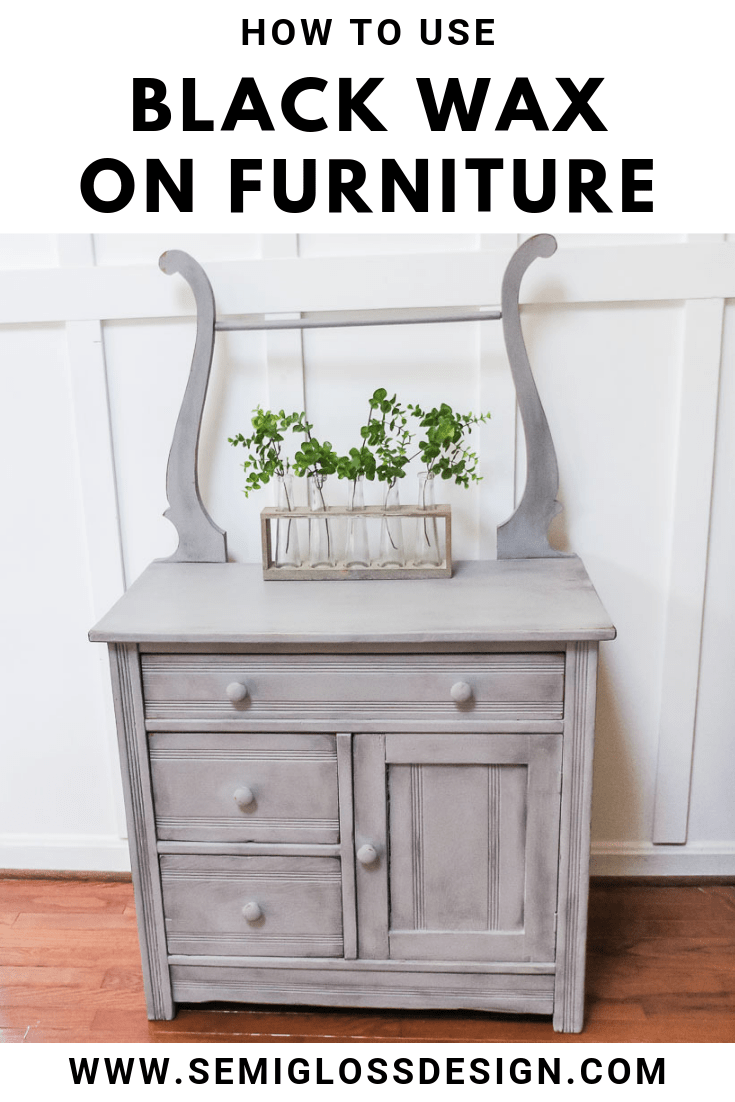 Country Chic Paint provided me with paint for this project, but all thoughts and opinions are my own. I would never recommend products that I wouldn't buy or use on my own. Your support helps me make more projects like this one!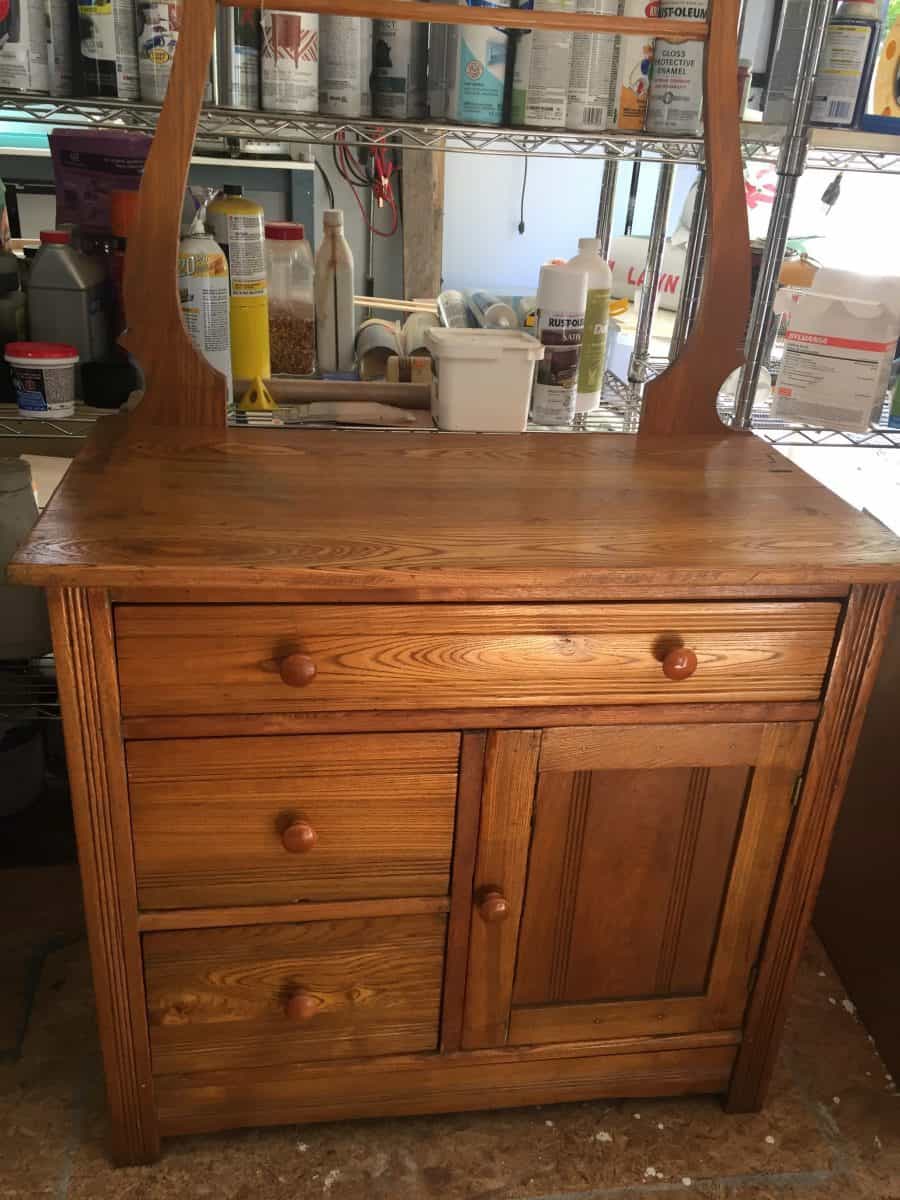 This post contains affiliate links. By purchasing an item through an affiliate link, I earn a small commission at no extra cost to you.
The washstand was pretty amazing before, but the shiny orange finish could be better. I loved that it still had the harp and I love all those drawers! So much storage!
Washstand Makeover: Tips for Using Black Wax for Furniture
Products I Used
Paint your furniture as normal. I used Country Chic Paint in Pebble Beach. The coverage on this gray was amazing. It almost covered in one coat.
Distress as desired. I prefer a softly distressed finish.
Apply clear wax with a wax brush. Buff it off with a clean rag.
Apply black wax sparingly over the clear wax. Apply the black wax in places that would naturally darken with time, like cracks and creases.
Tips for Using Black Wax (and How to Fix the Black Wax if You Apply Too Much)
Wax works better in a warm room. I found this out the hard way on a cold day. Warm wax spreads a lot easier.
Use separate wax brushes for black and clear waxes. Keep them in zip lock baggies in between use to keep them clean.
Always apply black wax over clear wax. This creates a seal in case you apply too much black wax, which is easy to do.
Apply black wax lightly. You can always add more.
If you add too much, wipe on a generous application of clear wax after the black wax. It will soften the black.
If it's still too harsh, wipe the piece down with mineral spirits. This helped me the most. It blends the waxes, even in a cold garage.
If you're nervous about mineral spirits, it is often used to soften the wax. It won't remove it all. And your paint will still be fine.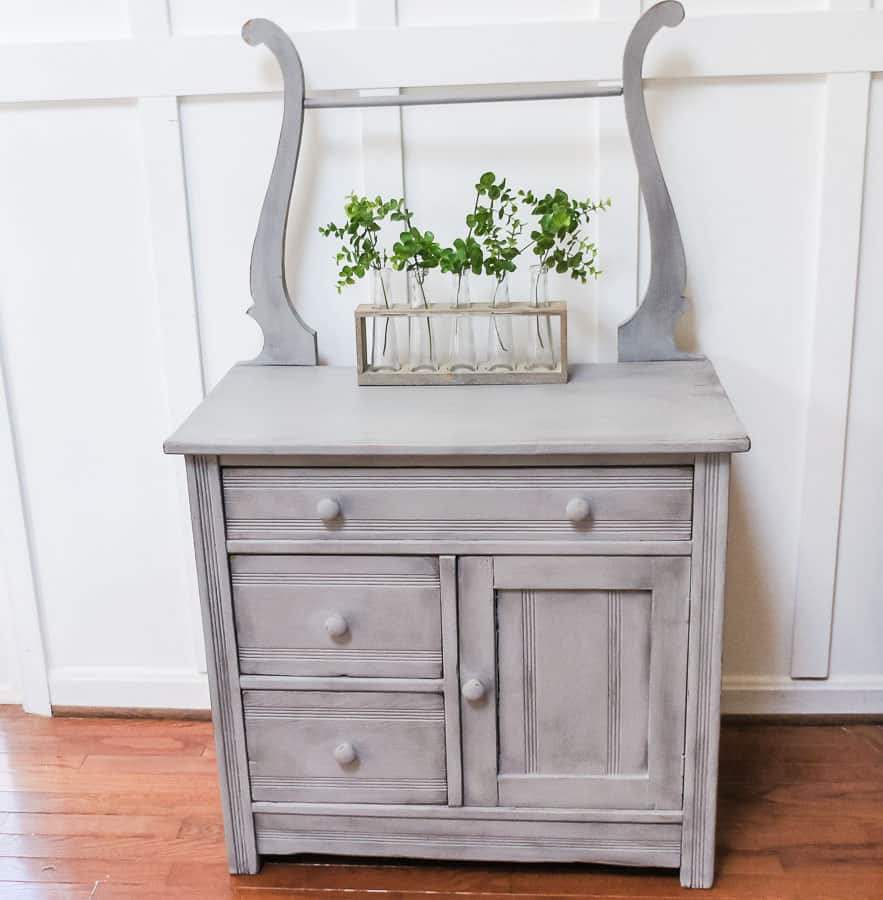 Do you want to try black wax on furniture? Be sure to check out the Country Chic Paint youtube channel for more information on their paint!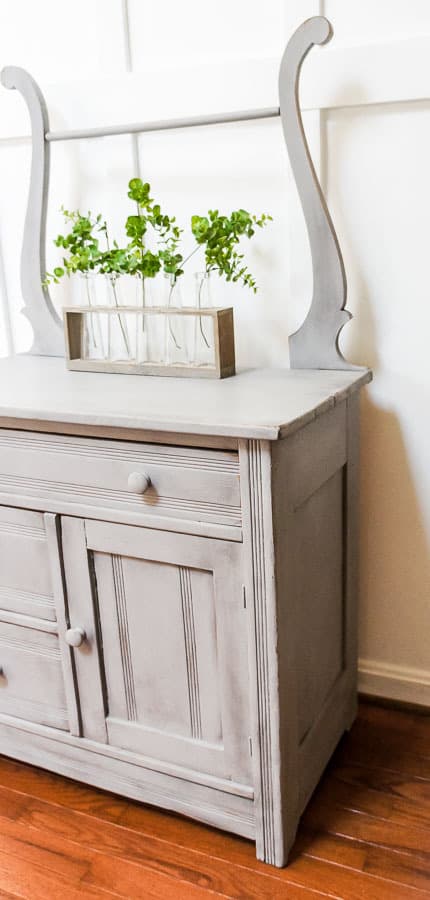 Looking for More Furniture Makeovers?
Pin for Later!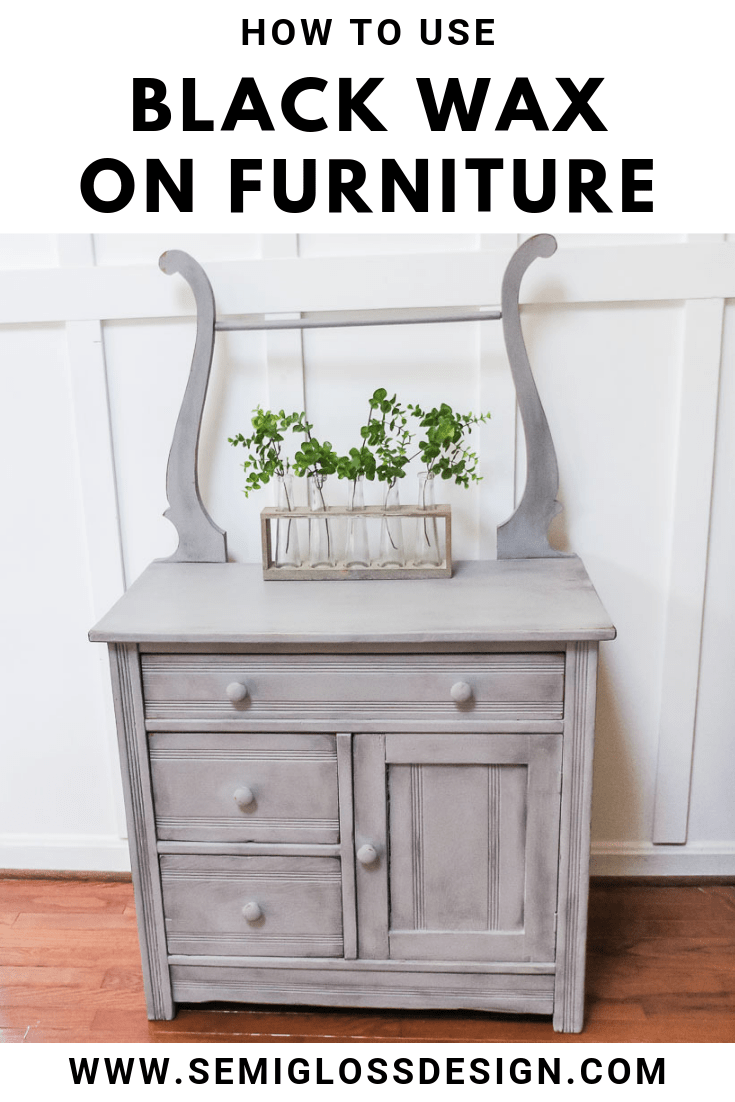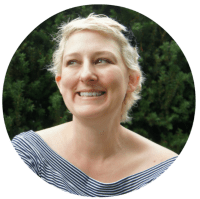 Emy is a vintage obsessed mama of 2 DIYer who loves sharing affordable solutions for common home problems. You don't need a giant budget to create a lovely home. Read more…