Kitchen Backsplash Ideas Besides Tile
Get unique kitchen backsplash ideas to update your kitchen backsplash without breaking the bank.
Tile is great, but it's not the only option for backsplashes. Here are some of my favorite alternatives.
If you decide on tile, be sure to check out this post about grouting a backsplash.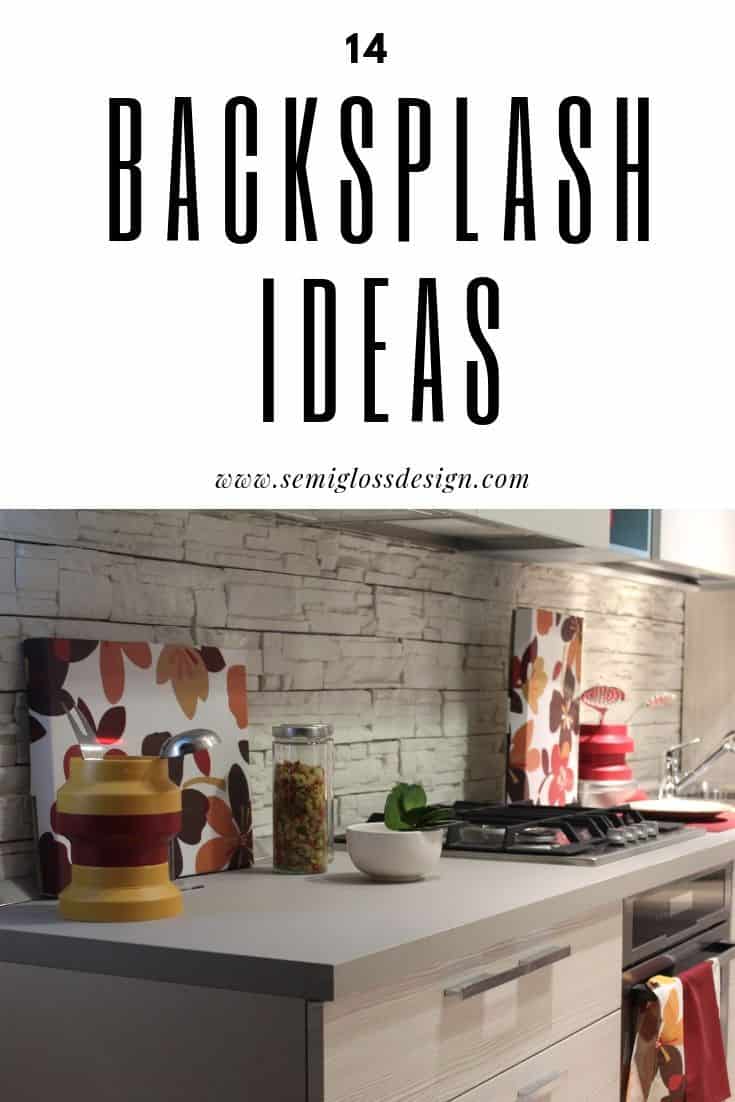 Things to Consider When Choosing a Backsplash
There are many things to consider when choosing a backsplash material.
Style
Consider the style of your home when choosing a backsplash. Beadboard would look out of place in a modern home, for instance. However, it looks amazing in cottage-style homes.
Color
Think about the other fixtures in the room that are not changing. The backsplash needs to coordinate with those existing finishes. Be sure to consider the color of your kitchen countertop and cabinets.
If your kitchen is mostly white, consider adding a colored backsplash as an accent. This is the perfect chance to add your favorite color to the room! 
Light
If your room is dim, you probably don't want to add more dark colors. Adding shiny finishes can make a space feel brighter and larger. Light colors will also make the room feel brighter.
Pattern
Consider adding a pattern to your backsplash to make your backsplash a focal point. There are so many fun ways to add patterns!
Maintenance Needs
Kitchens get greasy, so don't choose materials that will be difficult to clean. Unless you're not much of a cook. Then go nuts. 
Trends
Trends come and go quickly. Keep in mind that what is in style today may become dated in the near future.
It's always a good idea to consider a timeless choice instead.
Kitchen Backsplash Ideas
This post contains affiliate links. By purchasing an item through an affiliate link, I earn a small commission at no extra cost to you.
Kitchen Backsplash Ideas Besides Tile
Unique backsplash ideas besides tile. Many of these are perfect for rentals!
Fake the look of tile without the messy installation process! Marble elevates any space and is a timeless choice. Perfect for renters! This is an easy-to-remove product.
Shiplap is a great choice for a backsplash. It's a great neutral background that has a subtle texture.
If you're worried about cleaning it, lightly caulk the gaps and paint the whole thing with semigloss paint, so that it's easier to clean.
Photo Credit: www.amazon.com
Tin backsplash has a fun, vintage look. It's perfect for cottages.
Photo Credit: www.amazon.com
Wallpaper is a fun way to add pattern to your kitchen. The peel and stick varieties are easy to wipe down and clean.
Photo Credit: www.amazon.com
Mirrors are great for reflecting light into dark spaces. They're also great for making spaces feel twice as big.
Photo Credit: www.amazon.com
Beadboard is great for a variety of styles, from cottage to farmhouse. It's a classic style that won't go out of style any time soon.
Photo Credit: www.amazon.com
Stencils are another fun way to add pattern to a backsplash. They come in a variety of styles and you can choose your own colors.
Stainless steel adds an industrial element to the kitchen. It's easy to clean and adds light to a dark kitchen.
Scrap wood can be used to create a fun feature wall. Use different sizes and thicknesses. You can even paint them all the same color for a tone on tone effect.
Photo Credit: www.amazon.com
A chalk board backsplash would be a fun way to write down notes, recipes or even play tic-tac-toe with your kids.
Paint doesn't have to be boring. Consider a fun ombre effect in your favorite colors.
Photo Credit: www.amazon.com
Brick panels are a fun way to give your kitchen the look of a loft.
Photo Credit: www.amazon.com
Wall panels come in so many cool shapes and finishes. It's perfect if you want a unique look. They can even be painted.
Photo Credit: www.amazon.com
Wood flooring is perfect for a farmhouse or rustic look. It's so easy to install!
You might also like:
Pin for Later!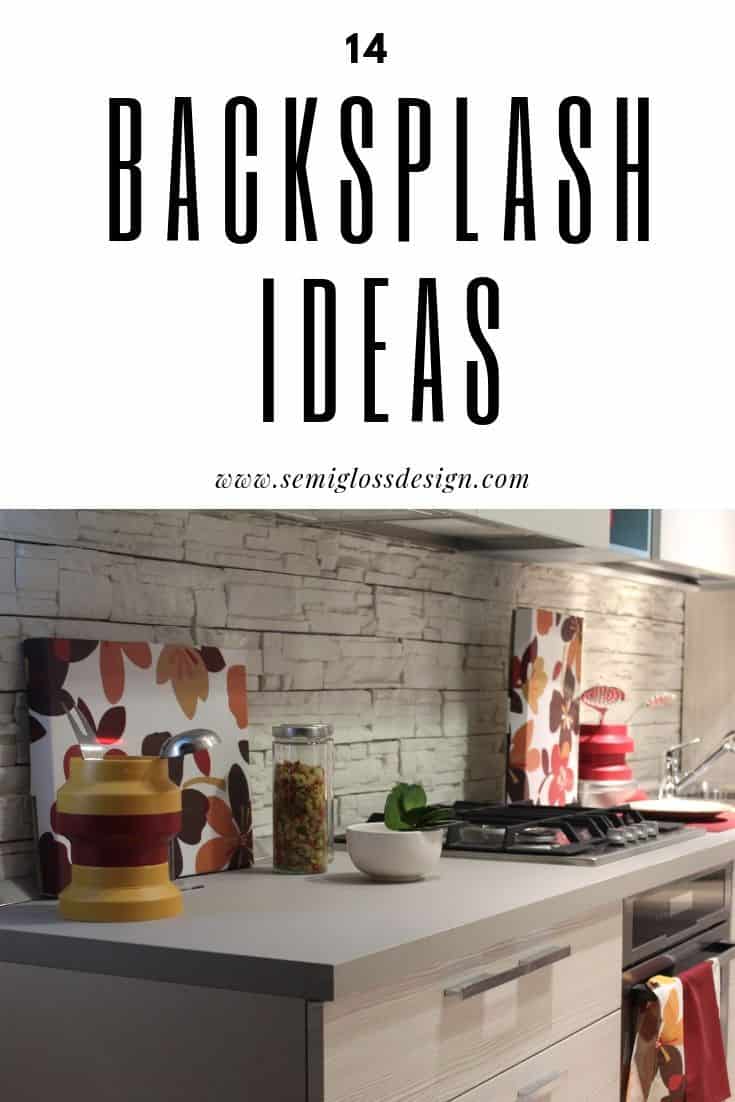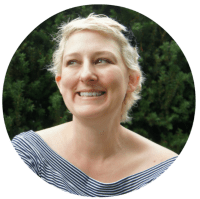 Emy is a vintage obsessed mama of 2 DIYer who loves sharing affordable solutions for common home problems. You don't need a giant budget to create a lovely home. Read more…