Outdoor Thanksgiving Table Setting
Thanksgiving Table Setting
Today, I'm showing you what I'm planning for my Thanksgiving table setting.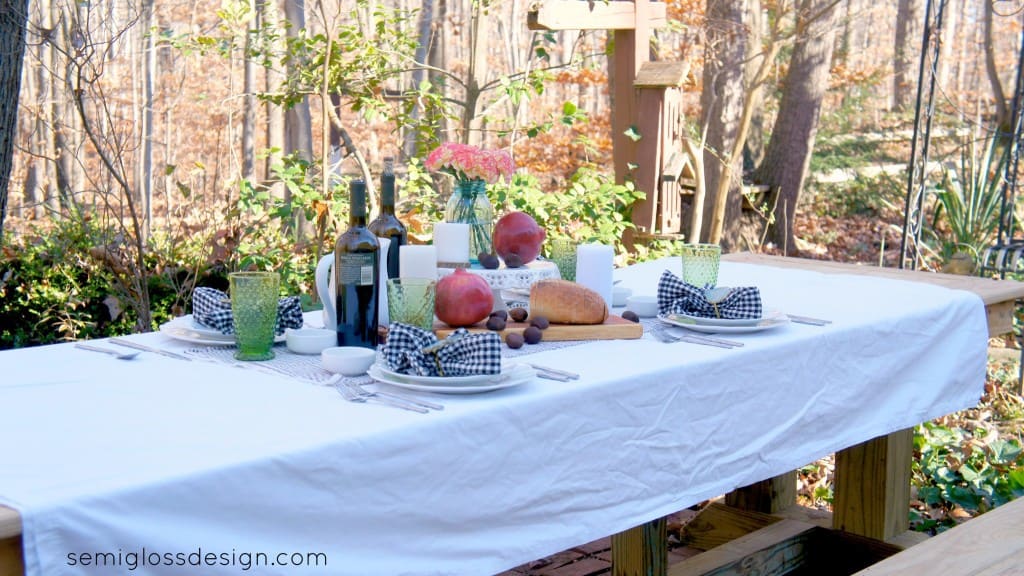 We have been fortunate so far to have warmer than normal weather this November. I dream of being able to have Thanksgiving dinner outside. I love my backyard so much. It's so peaceful.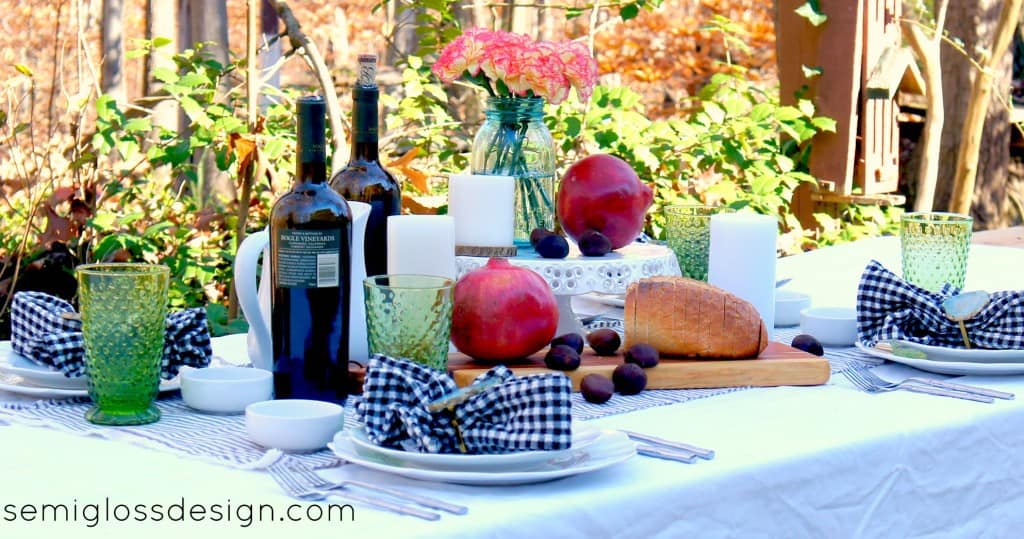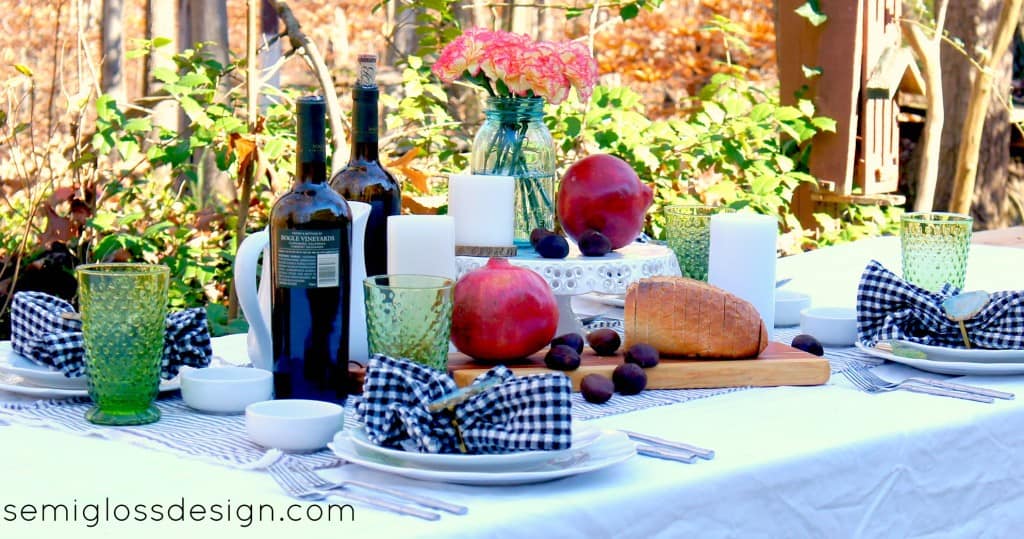 We're a casual family, but Thanksgiving is a good excuse to set a pretty table. Unless I can talk my family into moving Thanksgiving to this weekend, my dreams of eating outside will probably not happen. It's supposed to get cold by then. I will use the same settings, but indoors instead.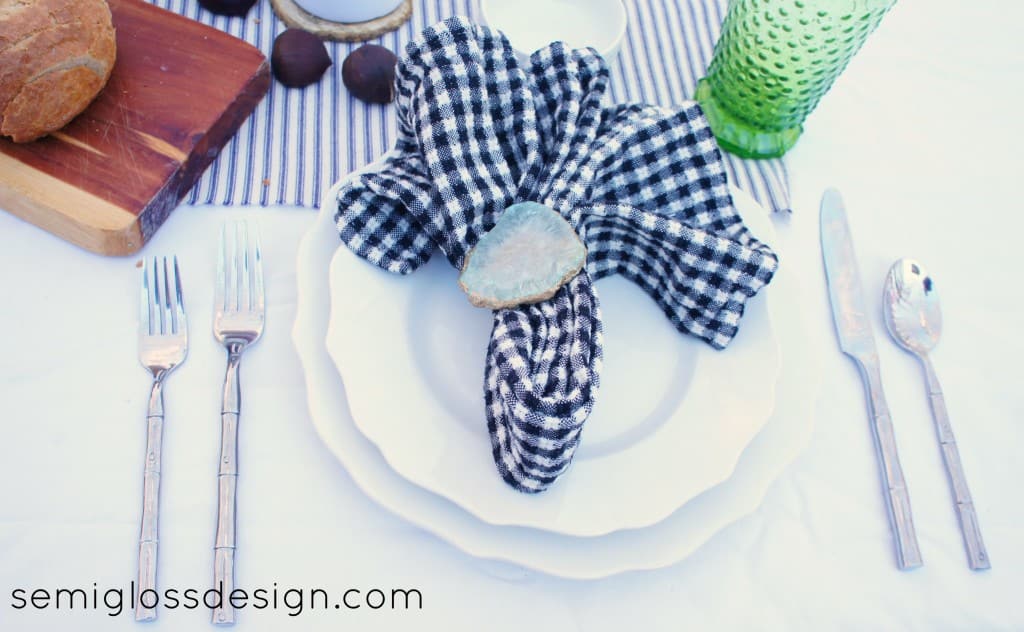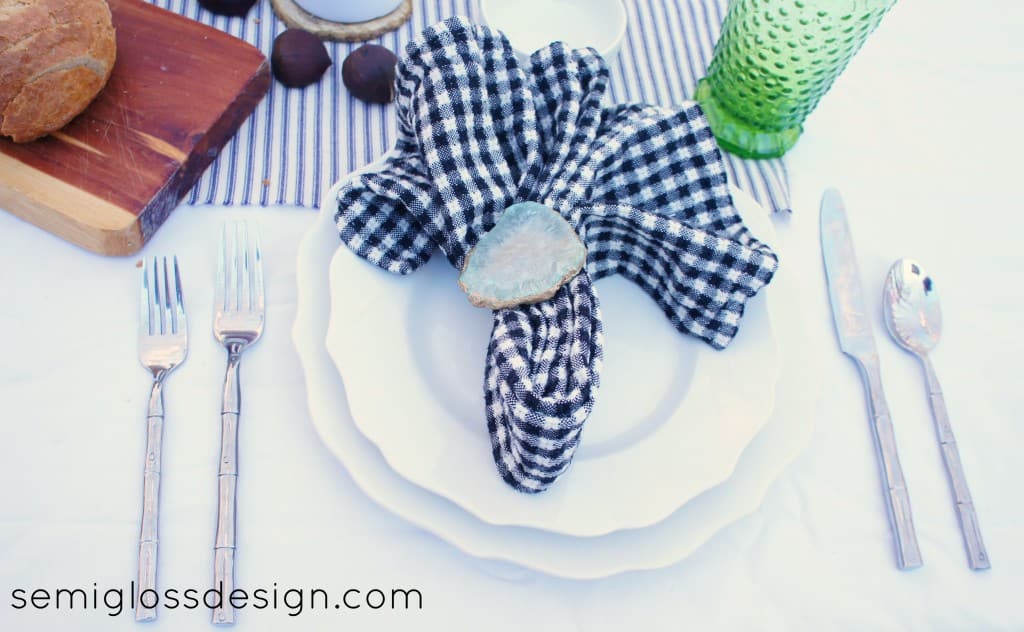 I used some buffalo check cloth napkins that I bought from Target several years ago. The green glasses and the blue agate napkin rings add some color to an otherwise monochromatic setting.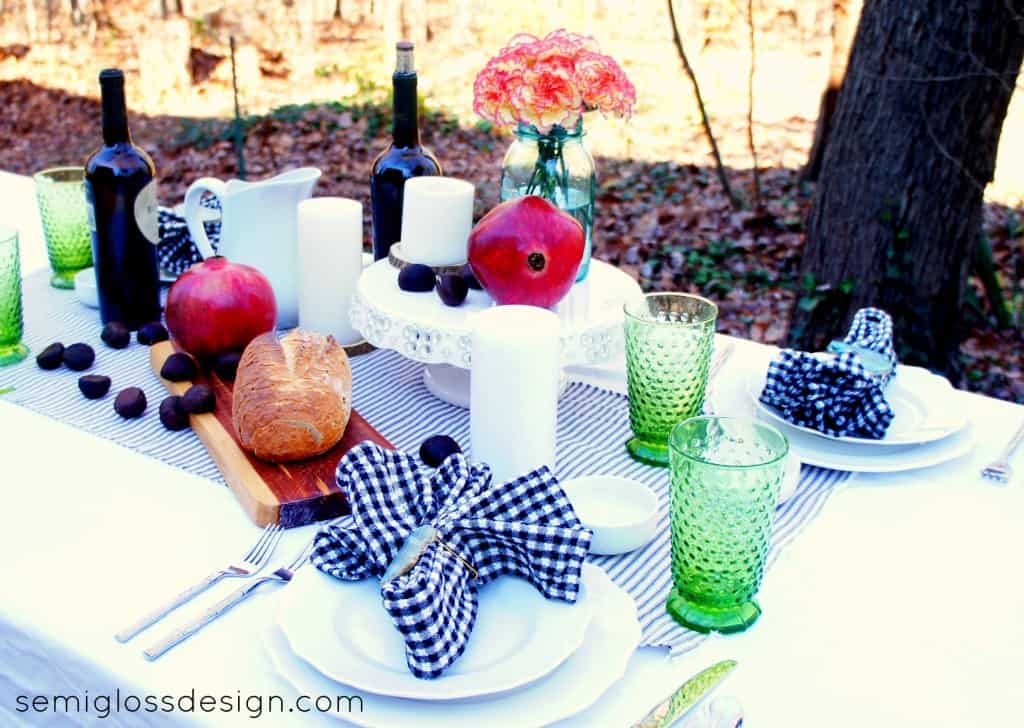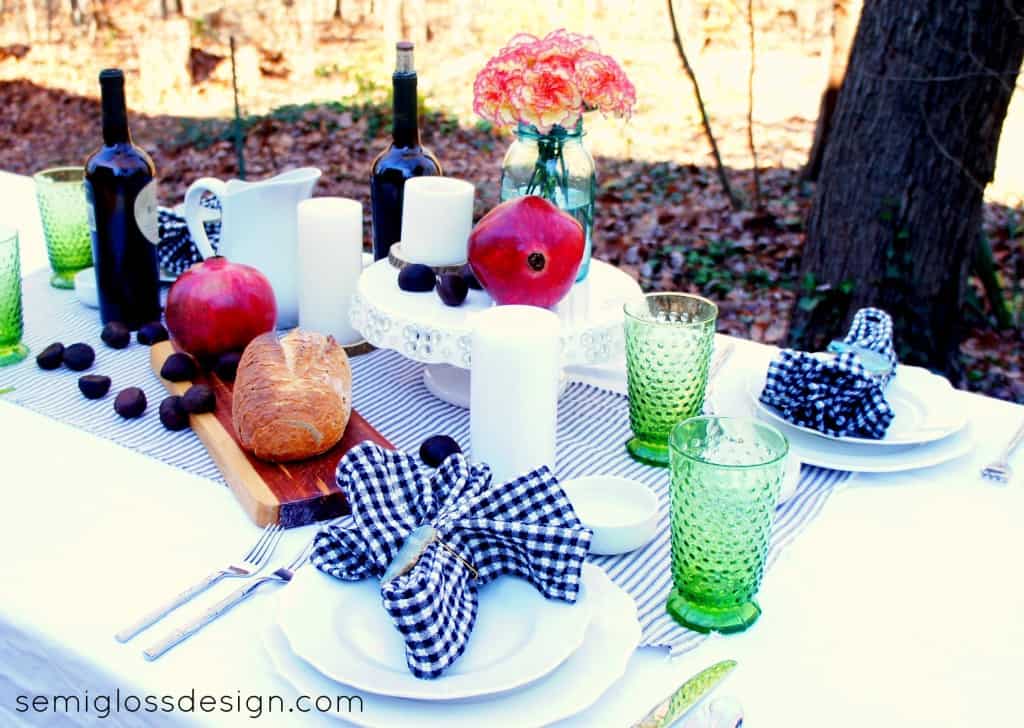 I used a strip of ticking fabric as a runner to add color and interest and placed candles on wood slices.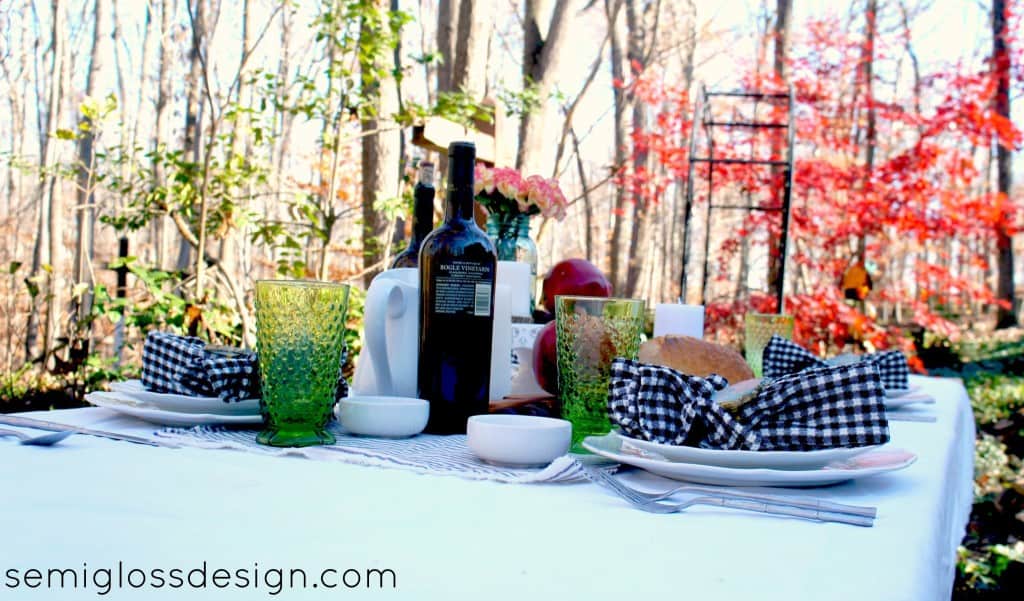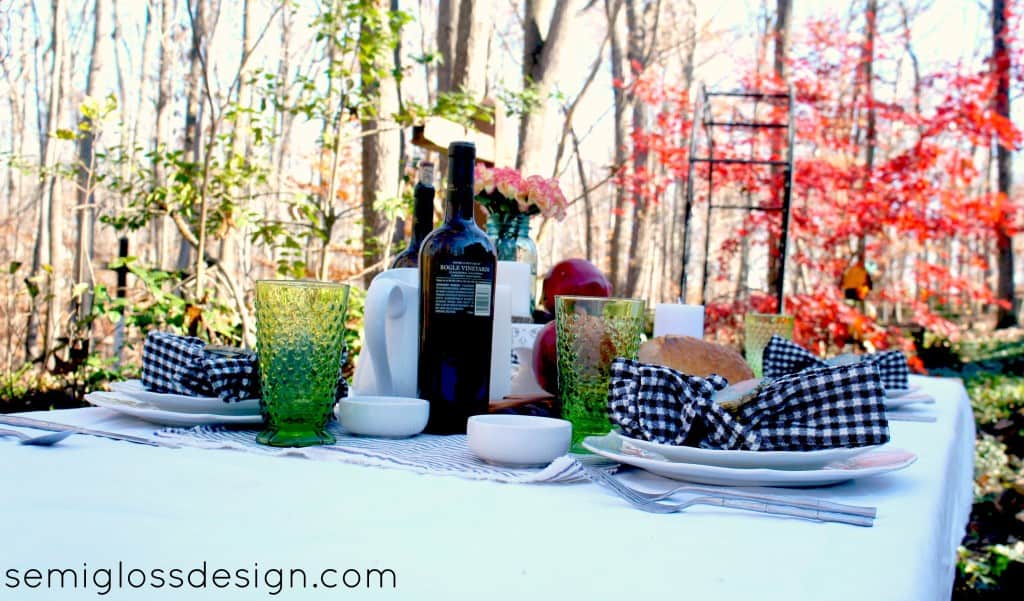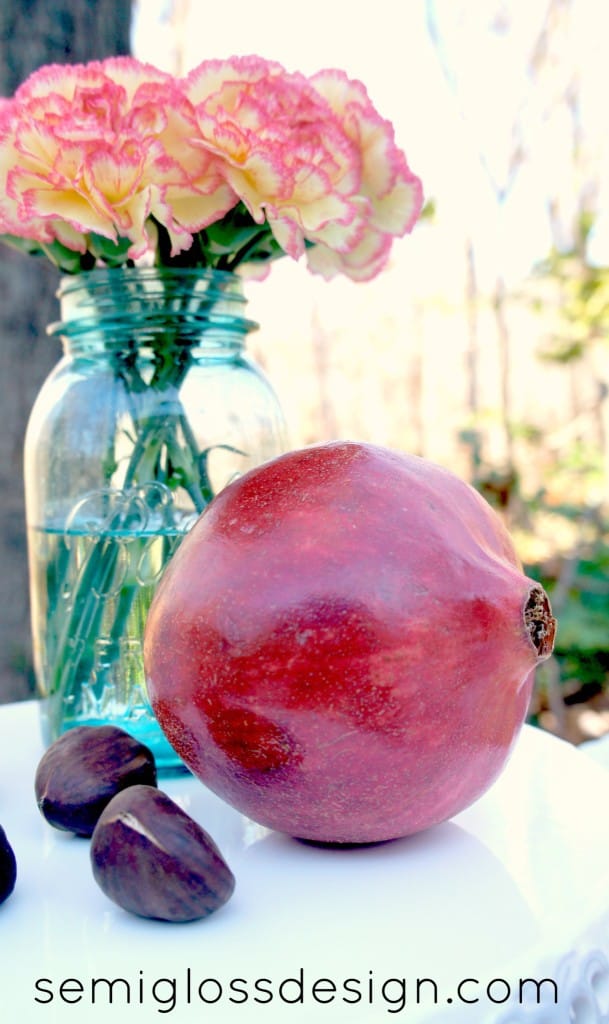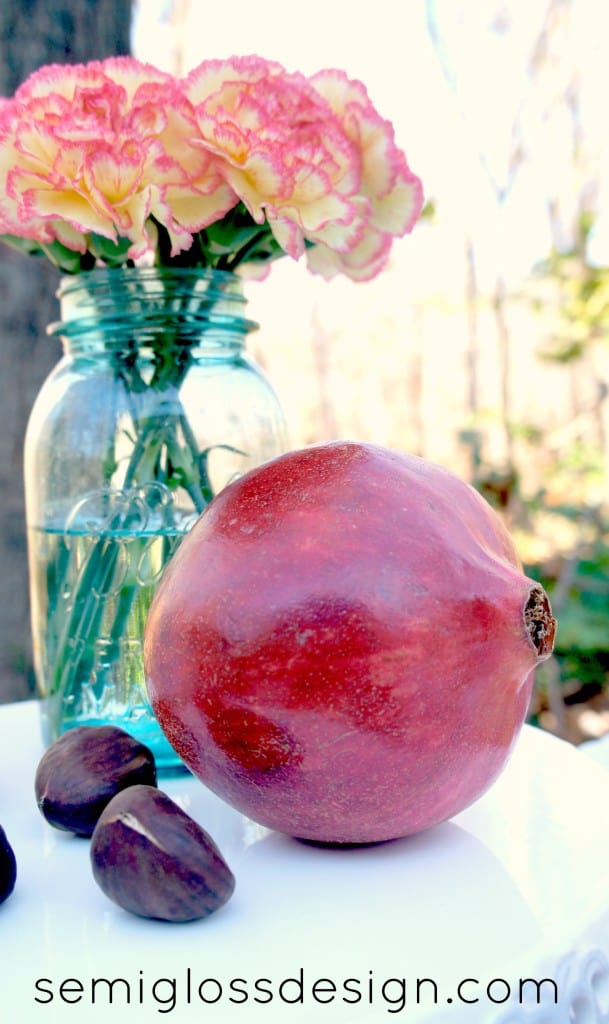 Pomegranates and chestnuts (though these are raw) provide edible decor. Carnations in a mason jar are a casual way to add flowers.
I will pledge my love for carnations forever. They look beautiful when you cut them short and remove the leaves. Even Jenny from Little Green Notebook thinks so! The petals are delicate and ruffly. I love the pink and yellow colors of these with the aqua mason jar.