Free Big Happy Planner Stickers – February
One of my favorite things about my happy planner is how easy it is to customize. I love that it's a blank slate ready for my own interpretation.
If you search "happy planner" on Pinterest, you will see so many ways to customize it and make it prettier. But even better, there are a million printable stickers for it. As I mentioned in my review, I'm not real into the motivational quotes, so I love the thought of making my own stickers.
I use my planner to plan, so I need a lot of room to write. But I do love those pretty layouts! How to combine the two? I made my own stickers using Canva and today I'm sharing these free Big Happy Planner stickers for February.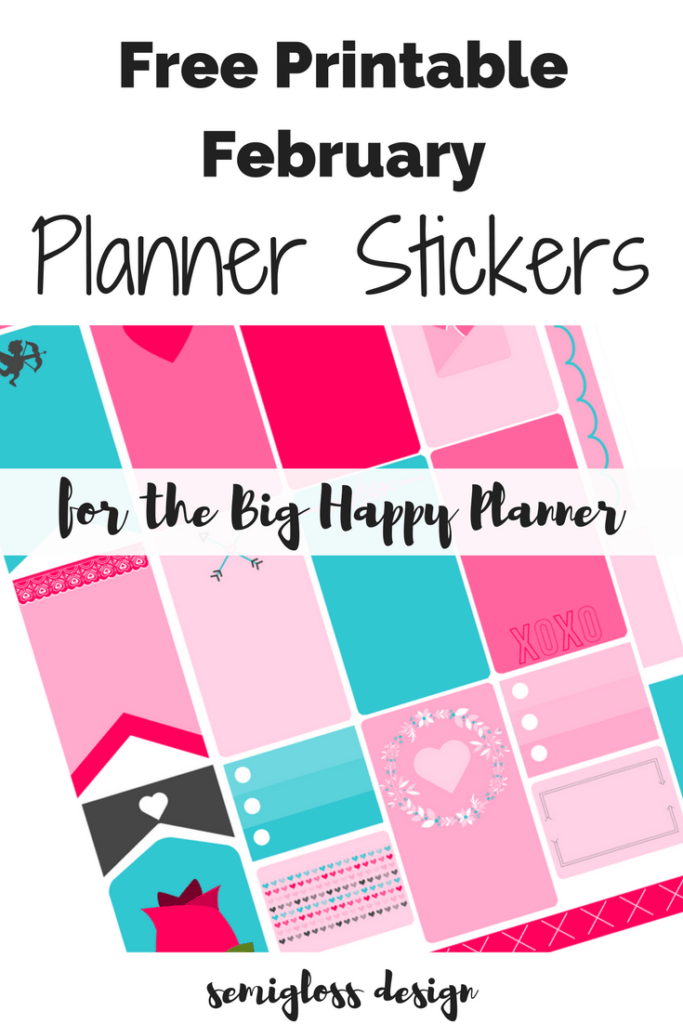 This post contains affiliate links for your convenience. By purchasing items through affiliate links, I earn a small percentage at no extra cost to you.
Big Happy Planner Stickers!
As I said, these stickers fit the Big Happy Planner. I have plans to make stickers for the classic size as well, and maybe the mini too. If you're interested in a certain size, please let know.
Also, please note that these are the first stickers that I've made so there's a bit of a learning curve. For instance, I learned that the color on the screen will change drastically when printed. The colors in the pictures below are correct.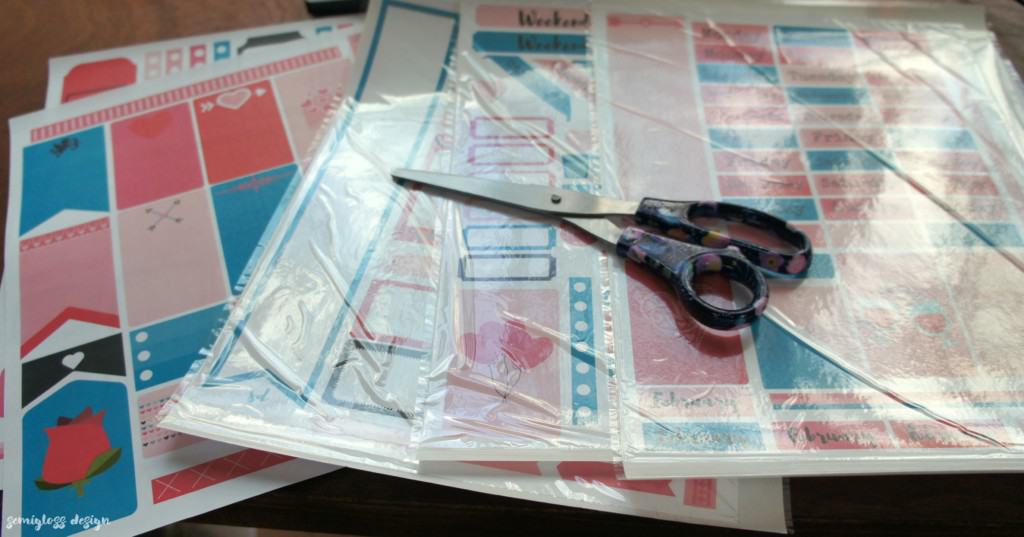 I made these stickers using regular printer paper and a sticker maker, but you can also print them on sticker paper. I love the sticker maker because it's so easy to use. After I print them out, I just roll them through the sticker maker. With a different cartridge, it can also laminate papers.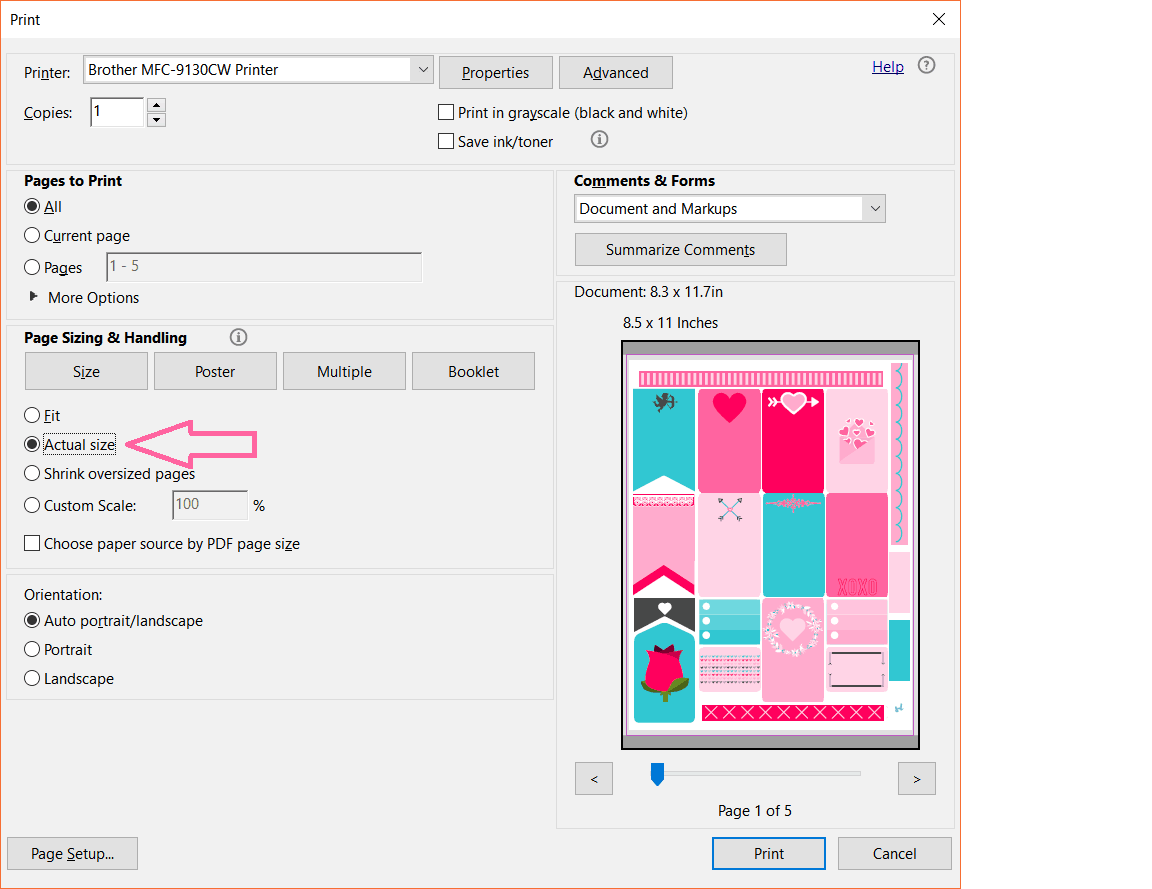 Just download the document and open it in Adobe Acrobat. Print to Actual Size. There are 5 pages in total.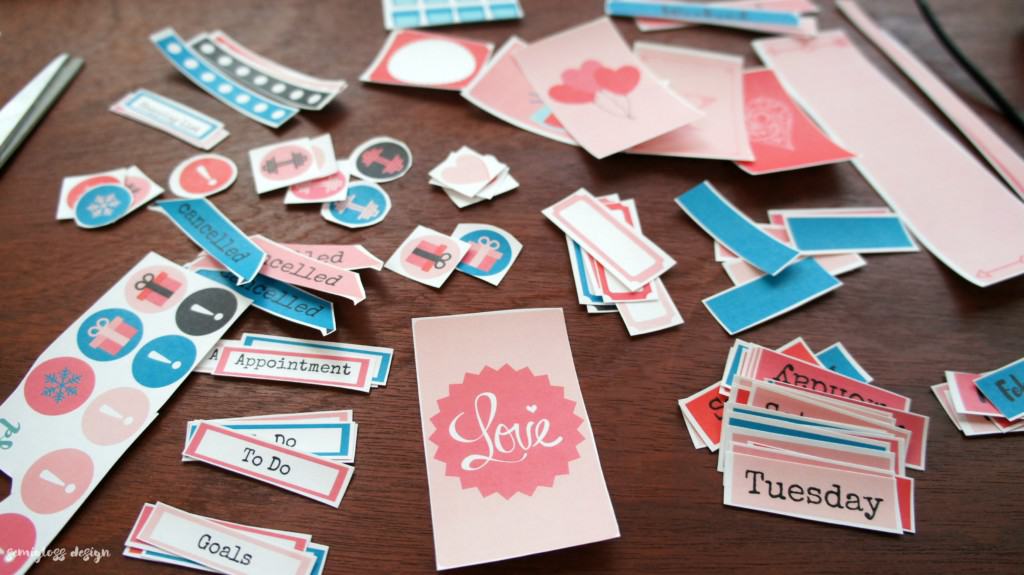 The stickers are pretty easy to cut out with scissors. For the circles, you can either cut them as squares, or use a 3/4″ hole punch. Or just cut around them like I did. I'm not a perfectionist, as you might notice. Or you can use a silhouette to cut stickers!
I used them throughout my February spread. The monthly spread is where I do most of my planning because I can see everything at once. I also used washi tape here to highlight special days and appointments.
As you can see, I like to take advantage of every bit of white space on these pages. Every margin is used, as well as unused dates. I also add note pages in the middle (not shown).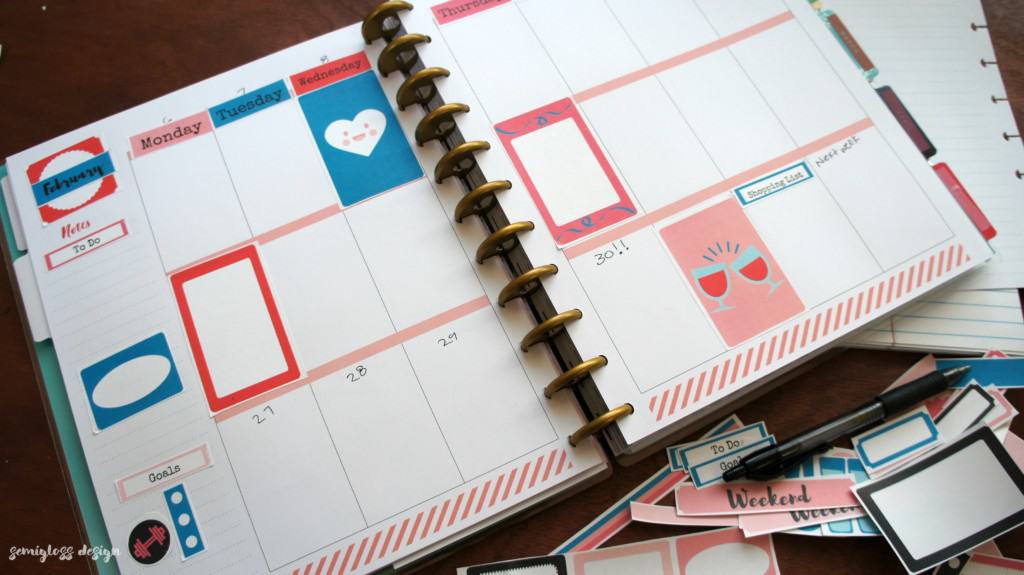 My weekly spreads are not filled out yet, but I added a lot of fun stickers to make them pretty. I tried to keep all of the full size box stickers light colored enough to write on them.
That's one advantage of the printable stickers over the ones you buy: you can write on them with normal pens or even pencils.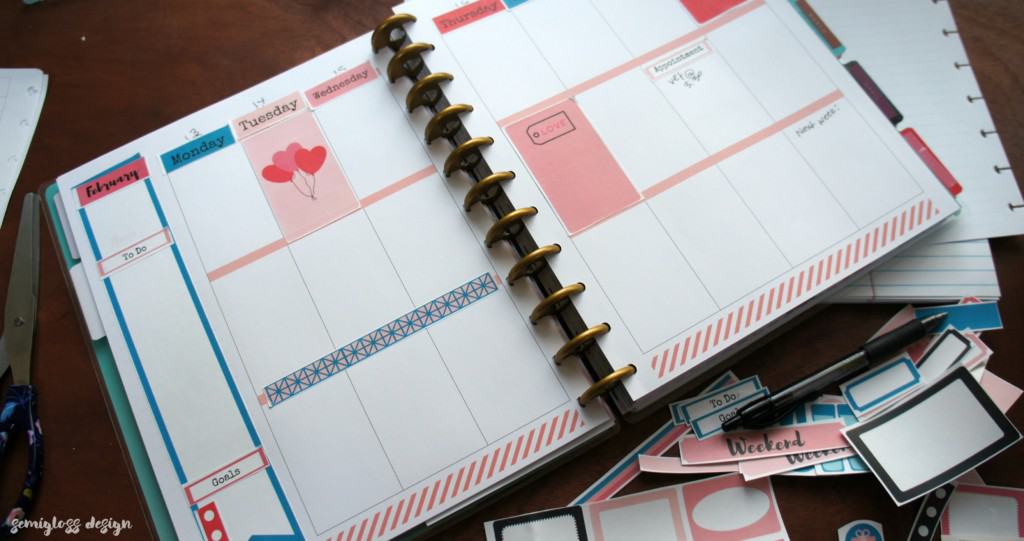 For my weekly spreads, I use the top row for blog stuff, the middle row for personal stuff, and the bottoms for other stuff.
For instance, the 1st week is devoted to Whole 30 notes. I'm almost through my first round of Whole 30, so I keep notes of anything that I need to. The first few days were rough, so it will be a good reminder that it didn't last very long and I can do it again in the future.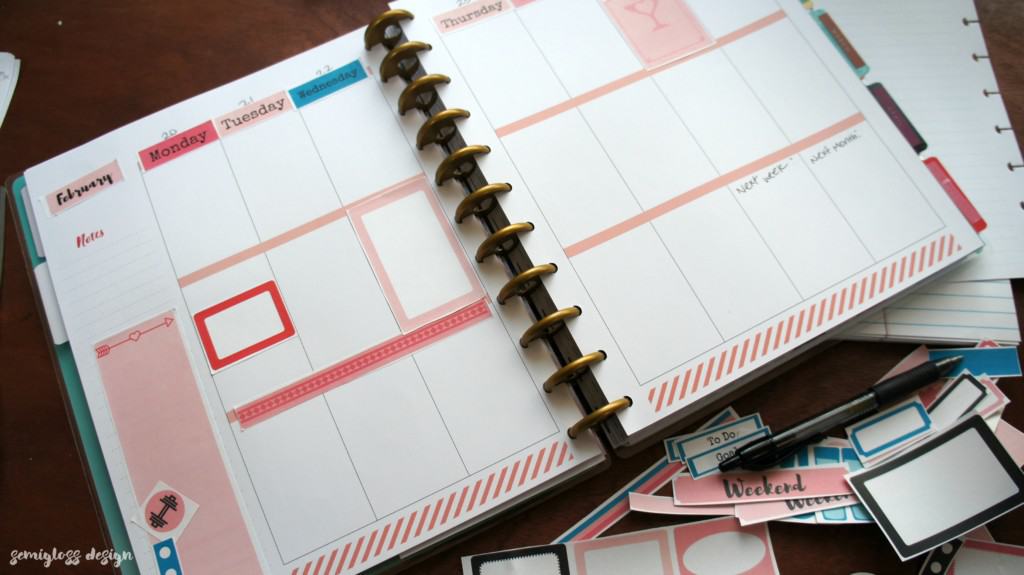 I also like to see at a glance what is going on the following week (or month if it's almost over), so I can plan ahead for it.
Keeping a planner makes me more productive. Making it pretty is just a bonus.
Download here: February Planner Stickers
So like I said, these are my first set of Big Happy Planner stickers that I've made, so if I'm missing things, please let me know. Feedback is welcome; just be nice. I'm a normal person with fragile feelings, y'all.
Please note that these Big Happy Planner Stickers fit the older size of Big Happy Planner, so they might be a smidge small.
Looking for more Big Happy Planner Stickers?
I have several pages of free stickers here. They fit the older style of Happy Planner, so they're a bit small for the newer version.
For full sized stickers, check out my Etsy shop!
I have new designs in my etsy shop!
Plus other planner printables as well.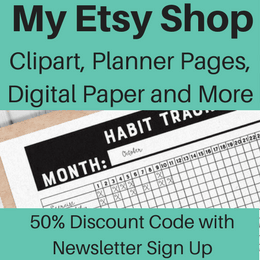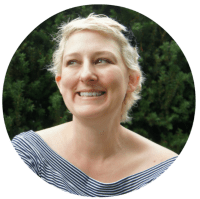 Emy is a vintage obsessed mama of 2 DIYer who loves sharing affordable solutions for common home problems. You don't need a giant budget to create a lovely home. Read more…