Learn how to paint a door!
Over the Thanksgiving break, I had high hopes of getting a ton of work done on my staircase and hallway.
Life, as usual, got in the way. I spent 2 of those days in bed sick. Before I got sick, I finished painting most of the doors upstairs. I ran into a snag when I went to paint my daughter's door and realized that one of her "Keep Out" posters was glued to the door….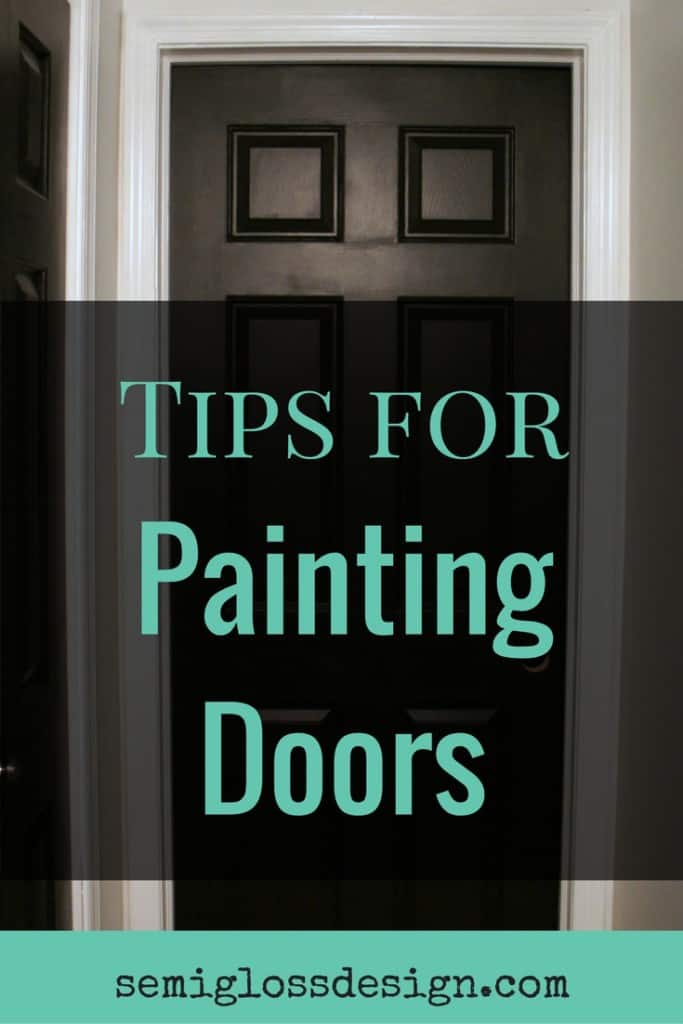 How to Paint a Door
This post contains affiliate links. By purchasing an item through an affiliate link, I earn a small commission at no extra cost to you.
Remove the doorknob. It's not that hard to do and it takes less than 5 minutes. It's much easier than just taping it off. If your doorknobs are ugly, it's a good time to replace them. Even inexpensive, knobs look better than old ones.
Paint sheen is important. Although I love the look of matte paint, it doesn't hold up well on doors. Doors get heavy use and matte paint scratches easily. However, gloss and semigloss paint take forever because of how many coats of paint you will need. I prefer satin for doors. It holds up to regular use, can be scrubbed clean, and covers easier.
Use a paint brush AND a foam roller. As tempting as it can be to only use one, painting doors goes faster when you use both a brush and a roller. The brush is for the recessed areas and the tops and bottoms of the door. The roller makes fast works of the flat panels and edges.
Paint in the correct order. The recessed areas get painted first with a brush. The rest gets painted with a roller, besides the very top and bottom.
Paint the edges if you can see them. I don't think there's any real rule to where to stop a paint color when painting doors, so stop the color where it's going to bother you if it's not painted. For instance, on the bi-fold doors, I could see white peeking out when they were closed, so that area needed to be painted. I opened them all the way to paint the edges. I still need to get the edges where it opens, which will be tricky because this closet is small and I run the risk of getting paint on clothes.
Use a paint guide for the bottom of the doors. I use this paint guide under the door to paint the edge. For one door, there is very little space between the carpet and the door edge, so I left the paint guide there while the paint dried. Don't move it. Trust me. You risk smearing paint everywhere. (If you do get paint on the carpet, it comes off with rubbing alcohol and elbow grease.)
If possible, wait a few days before replacing the doorknobs. Otherwise, the paint will stick to the doorknob. You'll never notice until you go to remove the door knob and it rips a lot of the paint off. Again, trust me.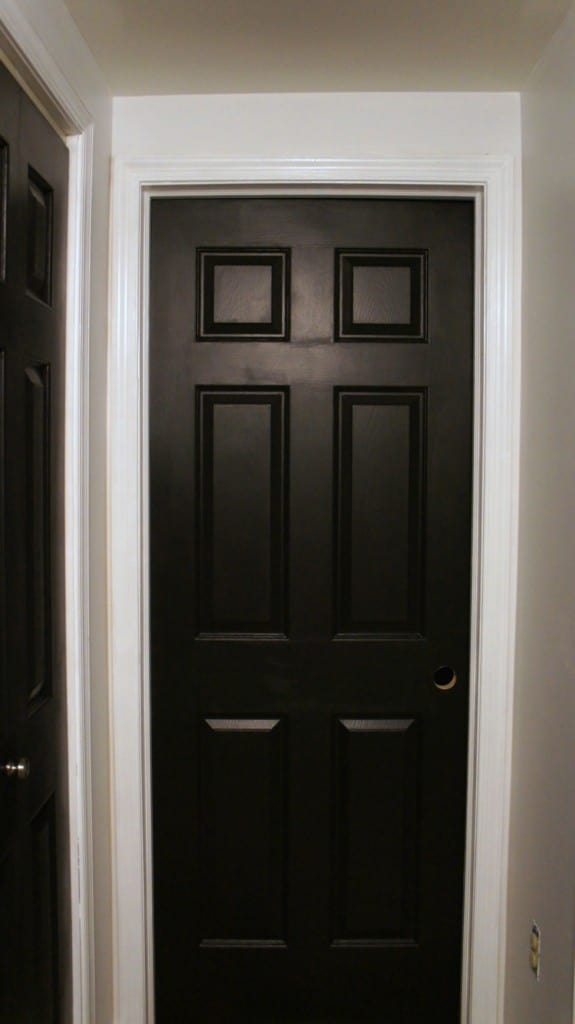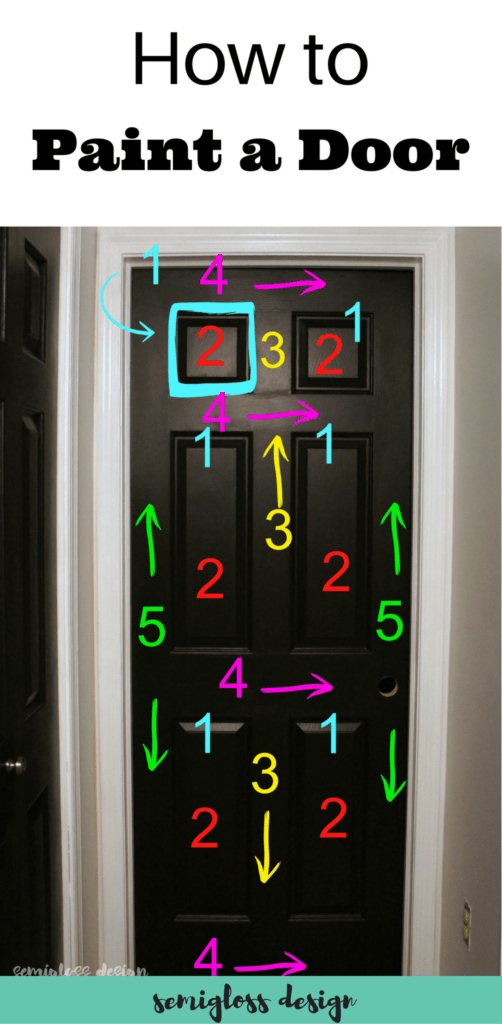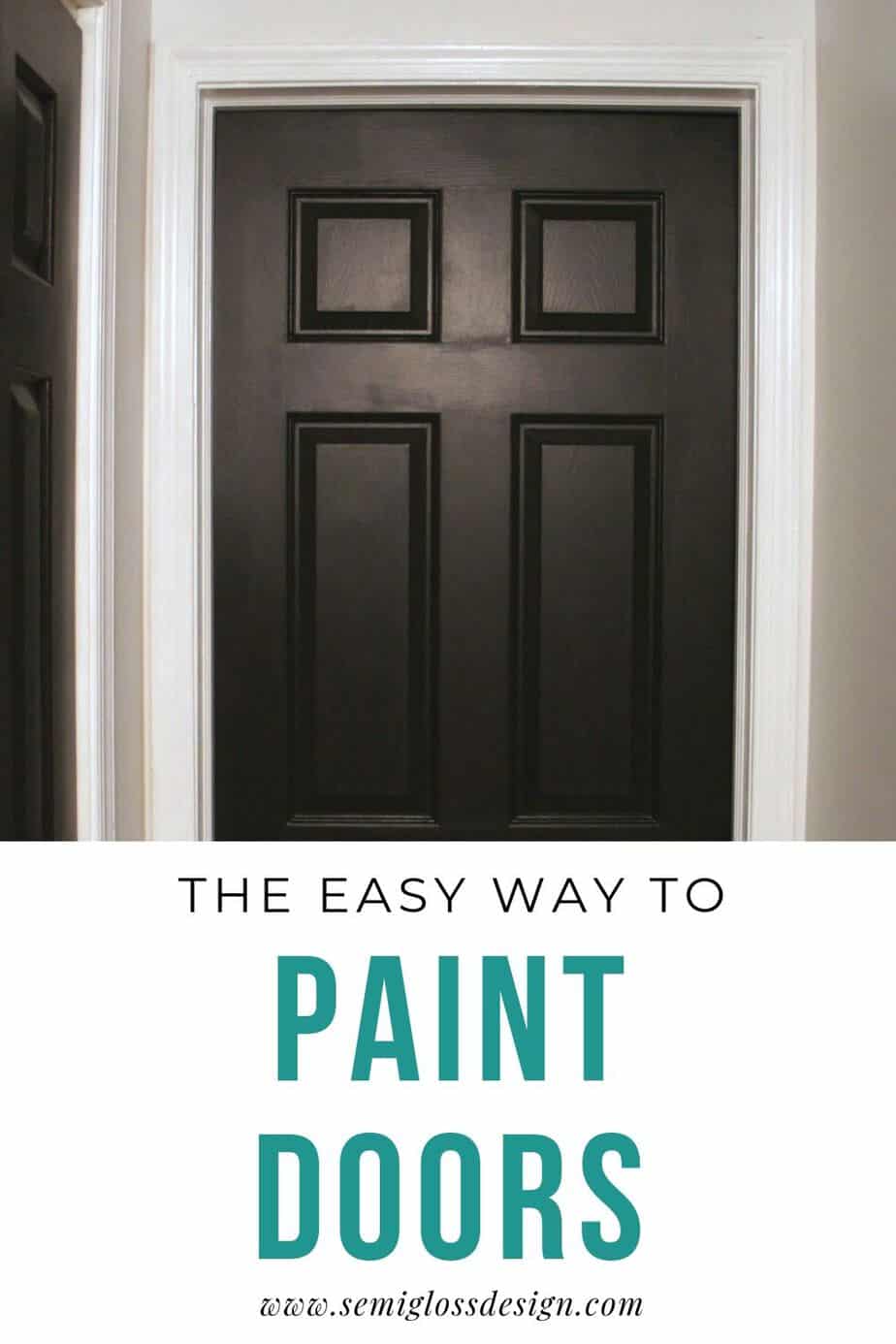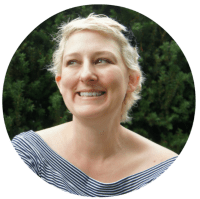 Emy is a vintage obsessed mama of 2 DIYer who loves sharing affordable solutions for common home problems. You don't need a giant budget to create a lovely home. Read more…