This Winc Review gives an honest opinion of the wine delivery service. After writing about Winc in a post about last minute gifts, I knew that I had to try it!
For Christmas, my husband gave me a subscription to Winc, and I was thrilled. It's no secret that I would have everything delivered if I could. It's also no secret that I love wine, so this was pretty much the best gift ever.*
*Once he sent me a key lime pie in the mail. Nothing beats pie delivery.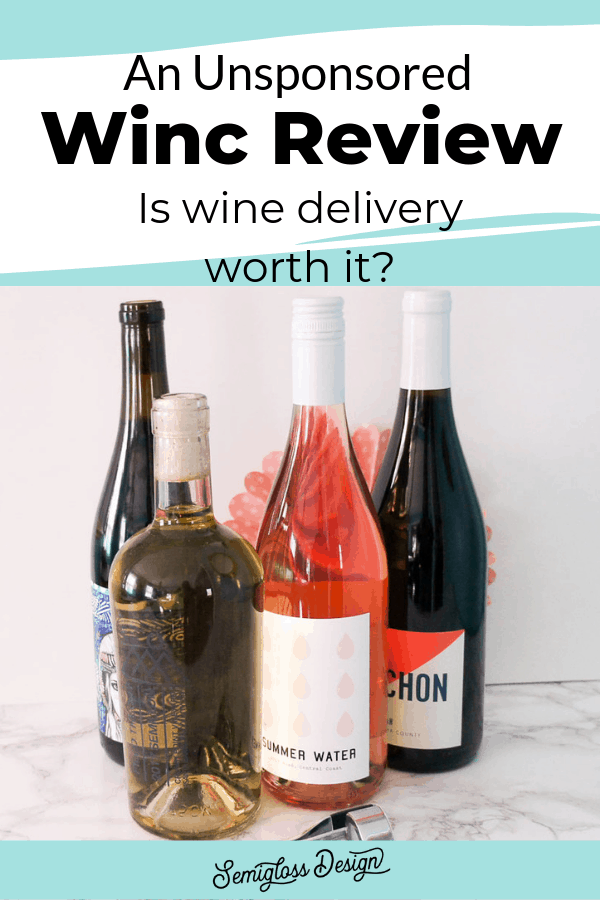 This post in not sponsored. We happily pay for our subscription.
Winc Review
This post contains affiliate links. By purchasing an item through an affiliate link, I earn a small commission at no extra cost to you.
Have you heard of Winc? It's the best idea ever. Winc is a wine subscription service that sends you a box of amazing wines once a month. You input your flavor preferences. You can even choose what types of wine you prefer and your budget.
What I Love
The speed of arrival. My husband ordered our first Winc box and it showed up a few days later. An adult signature is required at the time of delivery.
The variety. I've really enjoyed trying new wines and getting out of my box wine rut. You know how it is. You go to the store and pick the same safe choice every time. It's fun trying new wines!
Being able to choose my wine type. We had ours set to 3 reds and 1 white, but I just changed it to 4 reds. The white has been sitting there being avoided for a few weeks. I like white in the summer, but our weather hasn't been conducive for cold beverages.
The wine labels. They tend to send wine with the coolest wine labels ever. I'm kind of a design nerd, so I enjoy seeing the different packaging.
The price. You can set your price and it's pretty comparable to a decent bottle from the liquor store.
The convenience. I live in a state where wine can only be purchased at liquor stores. There's no grabbing a bottle while I'm grocery shopping. I enjoy running errands as early in the morning as possible and liquors stores are not open at 8am. So it always means another trip to the store for me.
You can skip a month if needed.
What I Dislike
I'm pretty happy with the service. Our 3rd box will arrive next week, so obviously I'm happy. However, a review needs a negative to feel balanced, but my only complaint could be remedied…
It only comes once a month. But you can always order more than 4 bottles.
To be fair, there was one wine that I disliked. I mean I still drank it because, wine. But it wasn't my favorite. Normally when I dislike a wine, it's because it tastes like lighter fluid. But this one was just too sweet and reminded me of raisins. Not really my preferred flavor.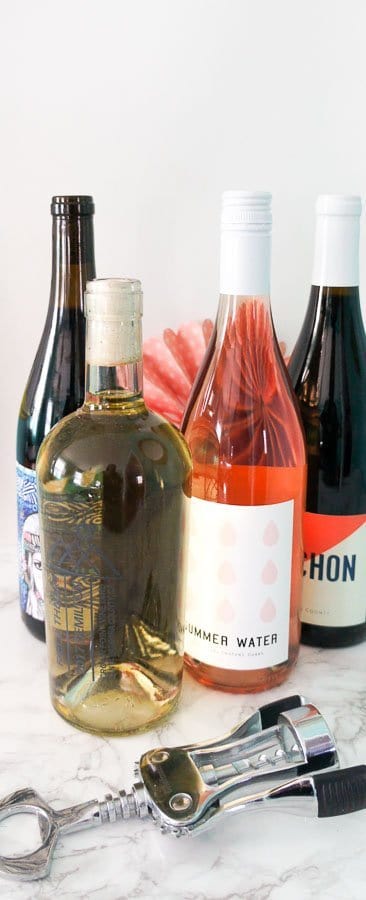 Winc makes a great gift!
But Winc is also a great way to treat yo'self! No one says you have to share! Go see if Winc delivers to your state!
You Might Also Like:
Pin for Later!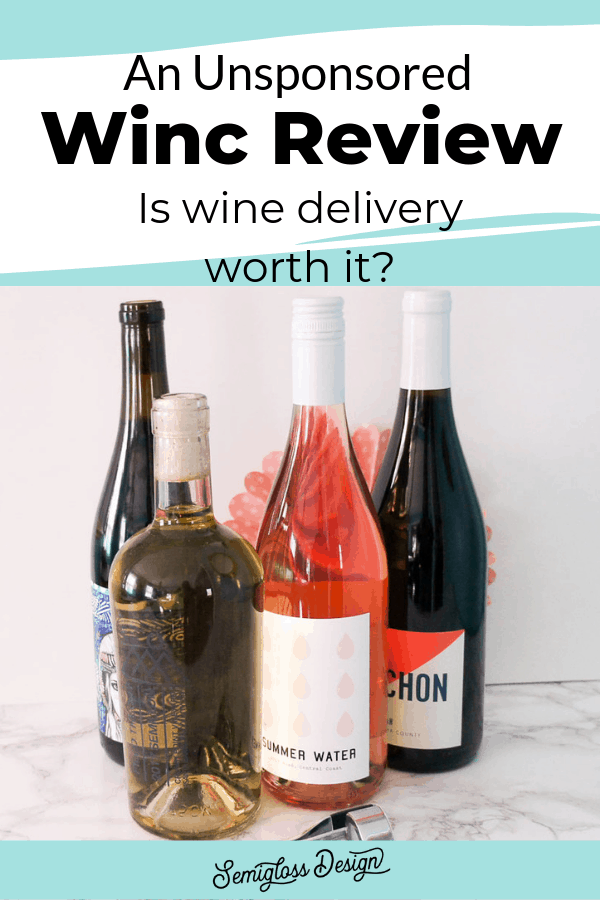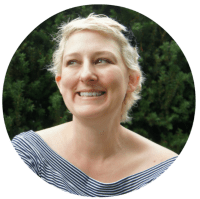 Emy is a vintage obsessed mama of 2 DIYer who loves sharing affordable solutions for common home problems. You don't need a giant budget to create a lovely home. Read more…