Do you have a happy place? My happy place has been barn sales, pretty much since I discovered them. The pretty vignettes and furniture just fill my soul in a way that I can't explain. A barn sale is like walking into a store that sells everything that you see in magazines. Like the prettiest spreads come to life, and all for sale! Dreams can come true at a barn sale. Or at least that's how it feels to me. I opened my first barn sale in October and the opportunity to open in a 2nd space came up, so I took it. The new location (Sweet Clover barn) has been one of my favorite spots for years. Opening a booth there has become a dream come true for me. I want to share my booth with you and encourage you to try for those dreams that seem way above your reach.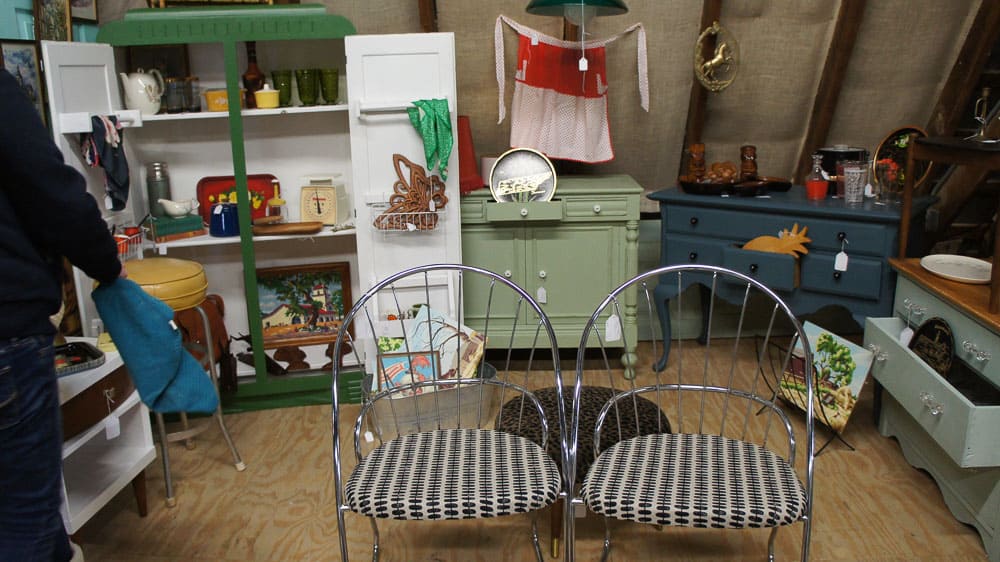 The whole time that I've been working on furniture for this space has been rough mentally. The little voice telling me that I'm not good enough keeps shouting in my head. In return, I have to tell it to shut up and hope that I am good enough. And if I'm not yet, I will be.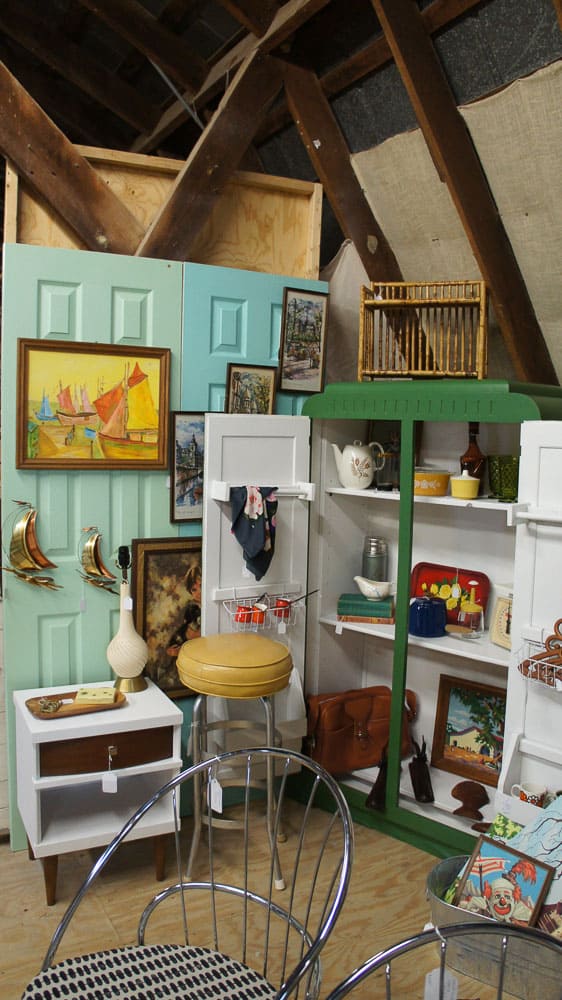 The owners of Sweet Clover told me that they wanted something a bit different and well, I would say I delivered. When asked to describe my style, I replied "grandma with a bit of mid century thrown in." This booth is totally my style and I can only hope that it appeals to other people as well.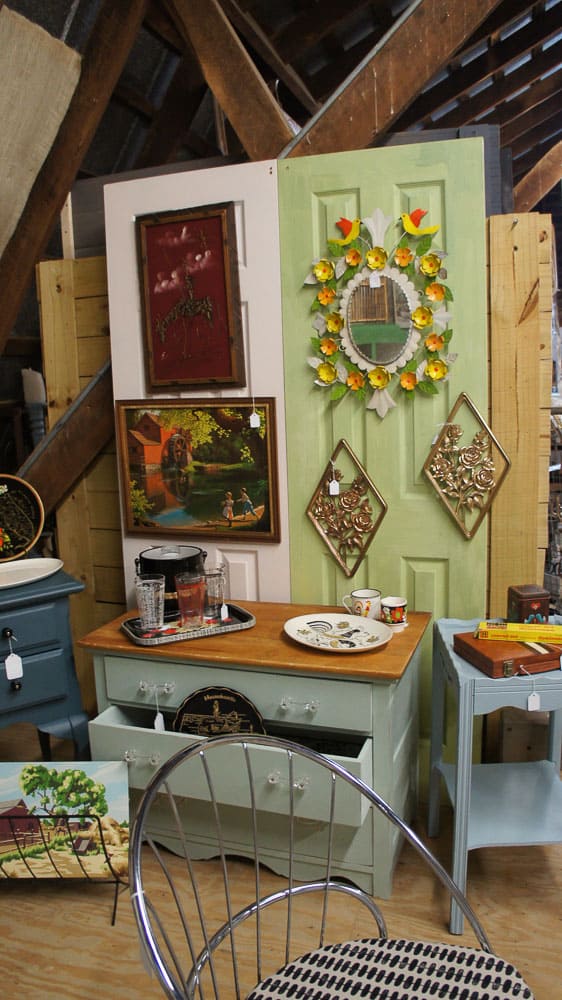 It's certainly happy, if nothing else.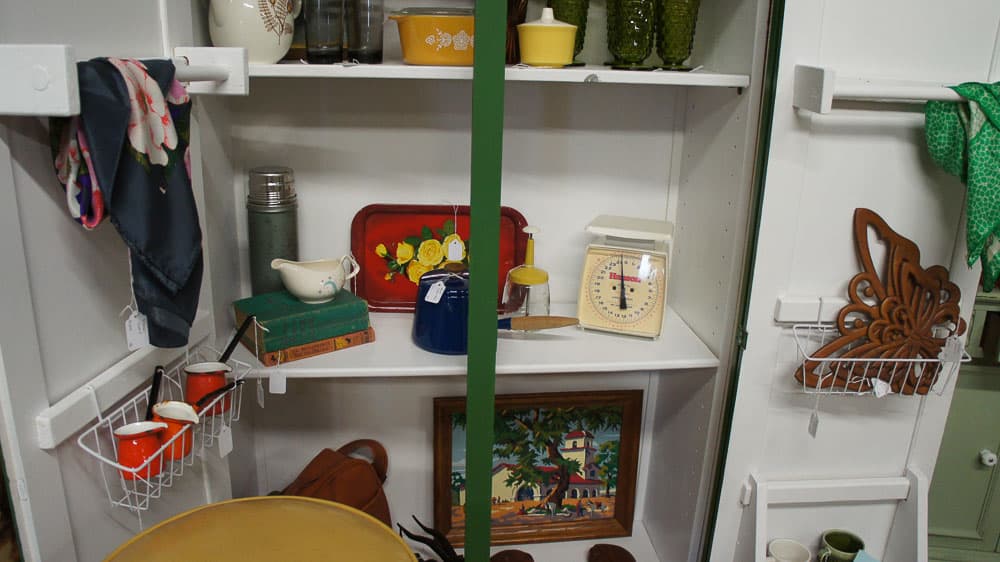 This piece gave me trouble. I painted it light blue at first, but it didn't feel right. It was too sweet. So I re-painted it a darker blue (Fusion Homestead Blue) and it felt right. It needed a bit of edge, so I gave it black glass knobs and buffalo check paper in the drawers. Now it's like the mom who drives a minivan and rocks out to NOFX (so pretty much me…)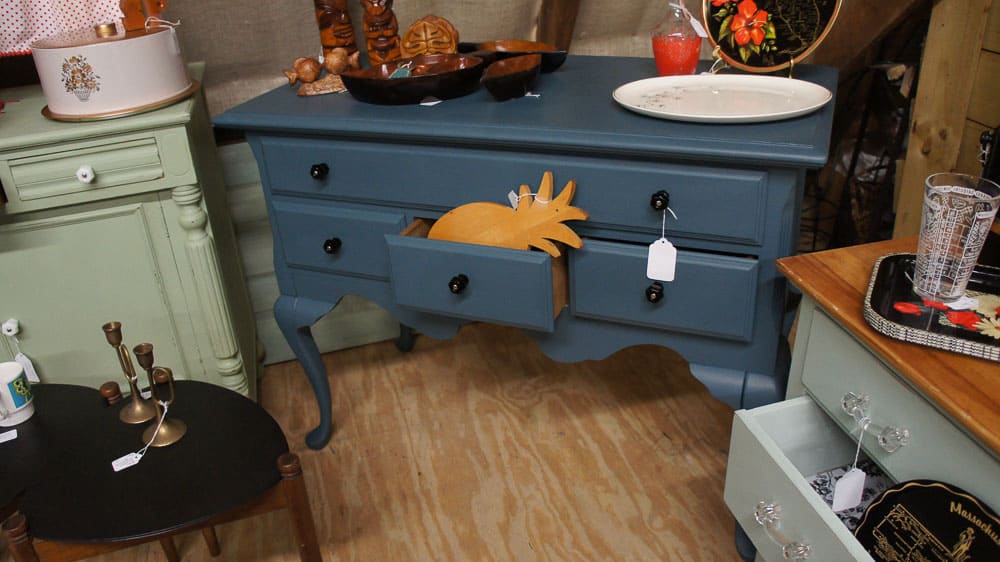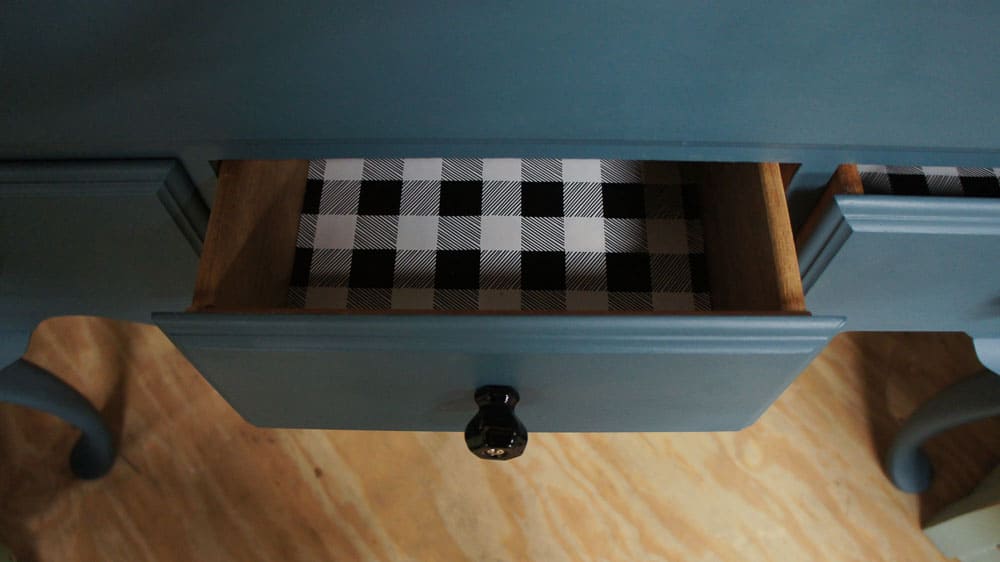 This dresser came out of the dreamiest farmhouse ever. When we drove up to buy it, my mouth fell open. That farmhouse is the only place that I've ever seen that made me want to sell mine and move. It's located about a mile from my home and they have guard pigs. I drive by it now and look for the cute pigs in the yard. Anyways, the dresser had the prettiest patina and I wanted to leave it as it was, but it had holes that needed filled from knobs and someone had filled the keyholes.
So I painted the body of it in Country Chic Happy Hour and kept the patina of the top with Country Chic Hemp oil. This piece has feminine floral paper liners and glass handles.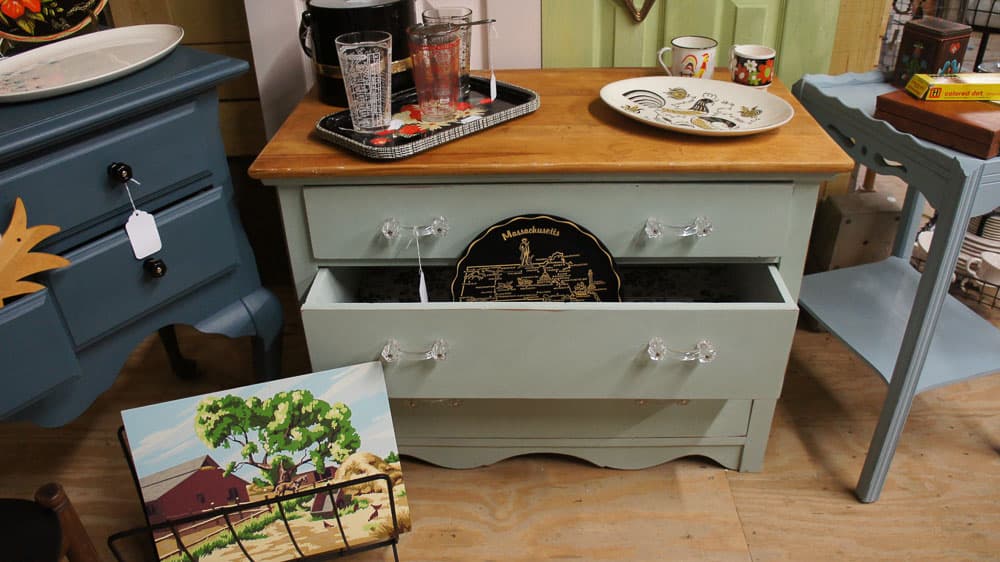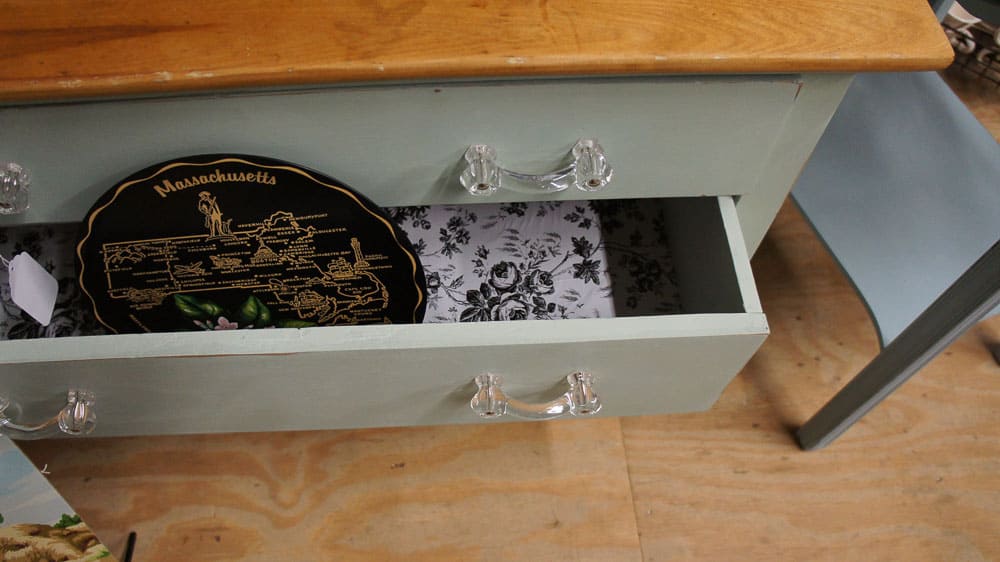 This sideboard gave me FOMO when I left it in the store the first time I saw it. Luckily, it was still there when I went back a week later. It had funny New Years eve photos of a couple stuck in the drawers. I tried to keep them as the patron saints of our garage, but hubby threw them away because according to him, keeping the photos was "weird." Pffft. Whatever. This piece is painted with Country Chic sage paint, with a white interior. It has milk glass knobs and a fun floral paper liner in the drawers.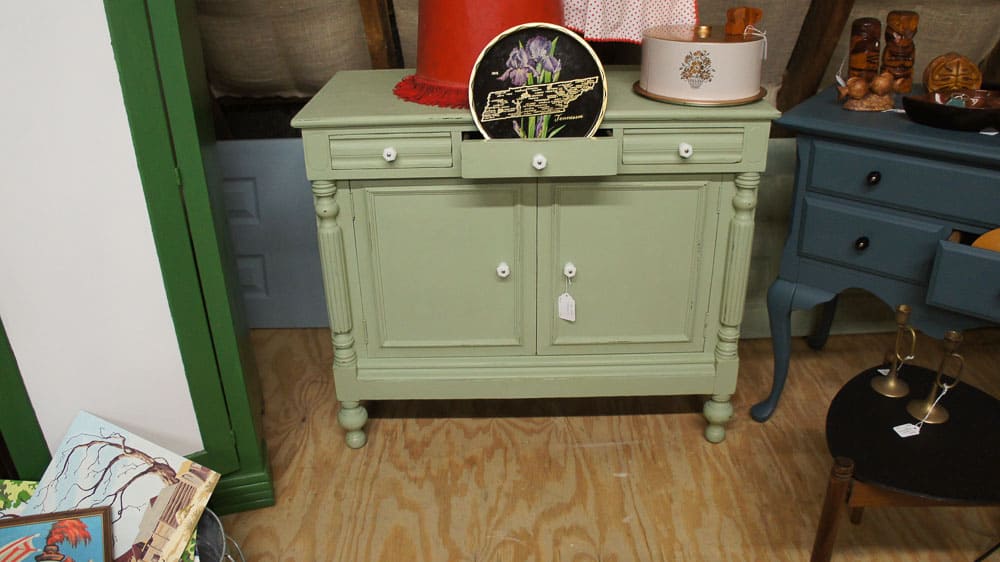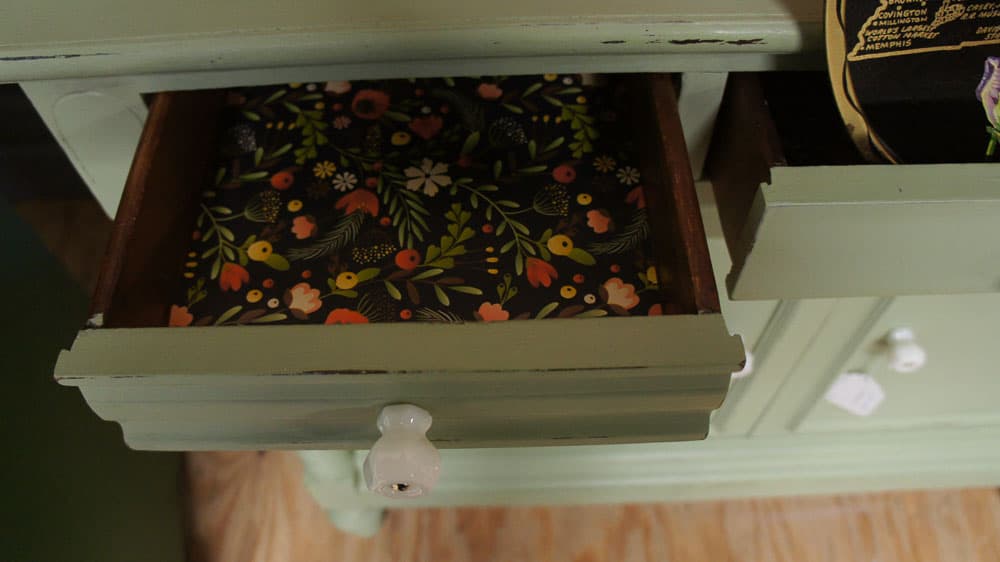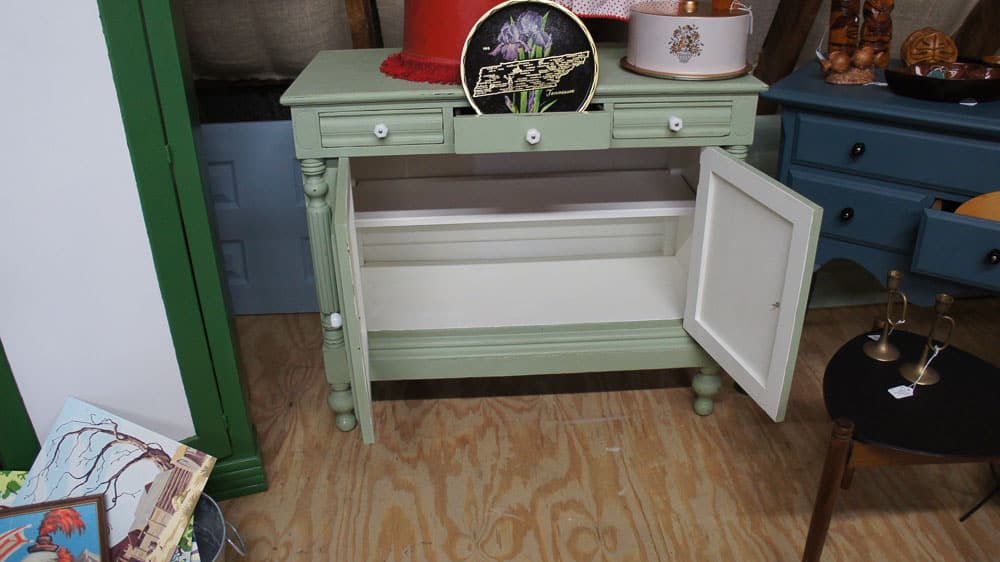 This green light looks turquoise when you stand under it. It's my favorite thing ever.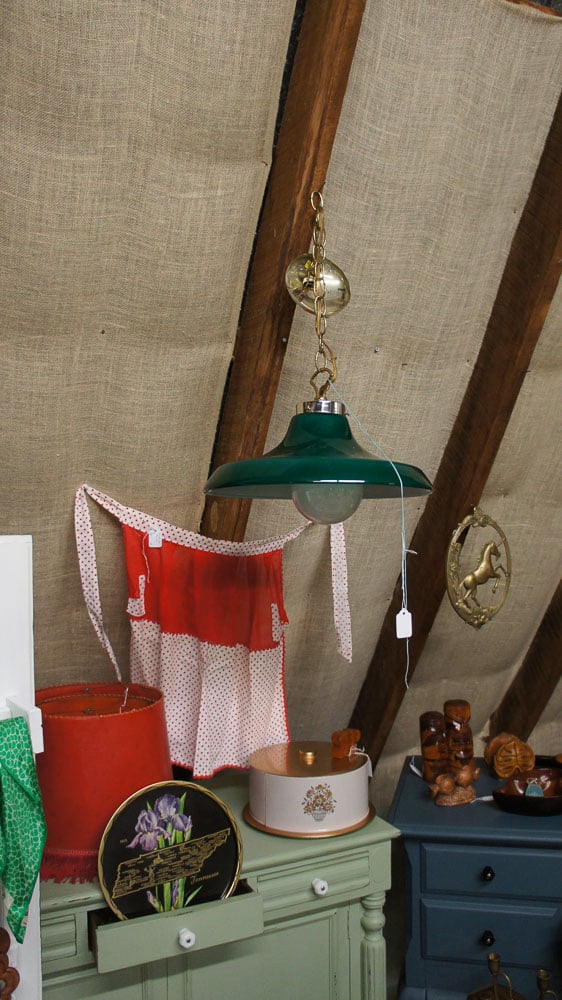 My booth has doors that I painted in fun colors. My first idea for walls was to use pallets and it was a huge fail. They were way too rustic for my look. The colored doors are the perfect backdrop for my bad art collection. That ship painting is so cool. Not sure that I would sail into a yellow sky, but whatever…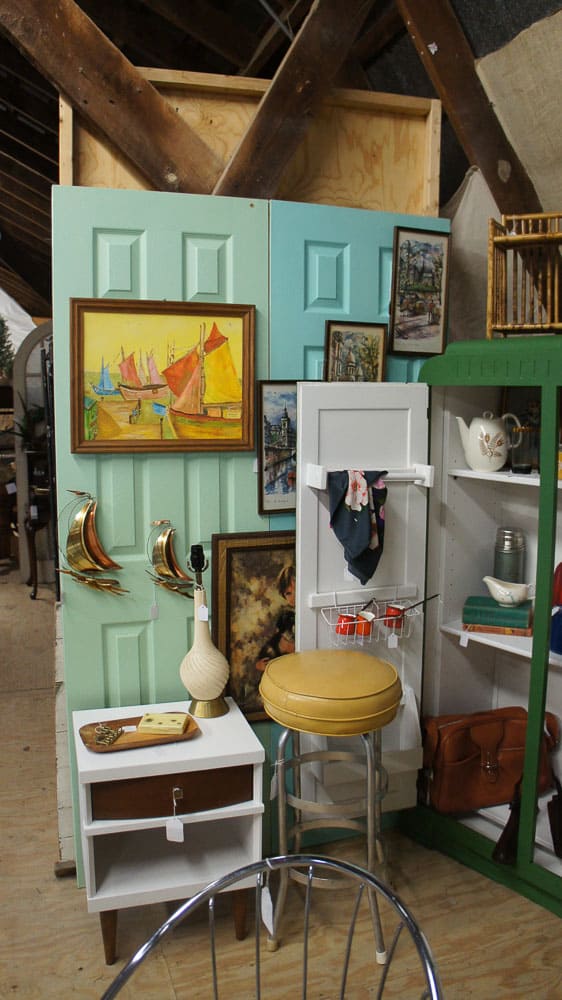 This cabinet was at one time our pantry in the kitchen and then it served as a linen closet in the living room. Now, it's the perfect display cabinet for fun tchotchkes.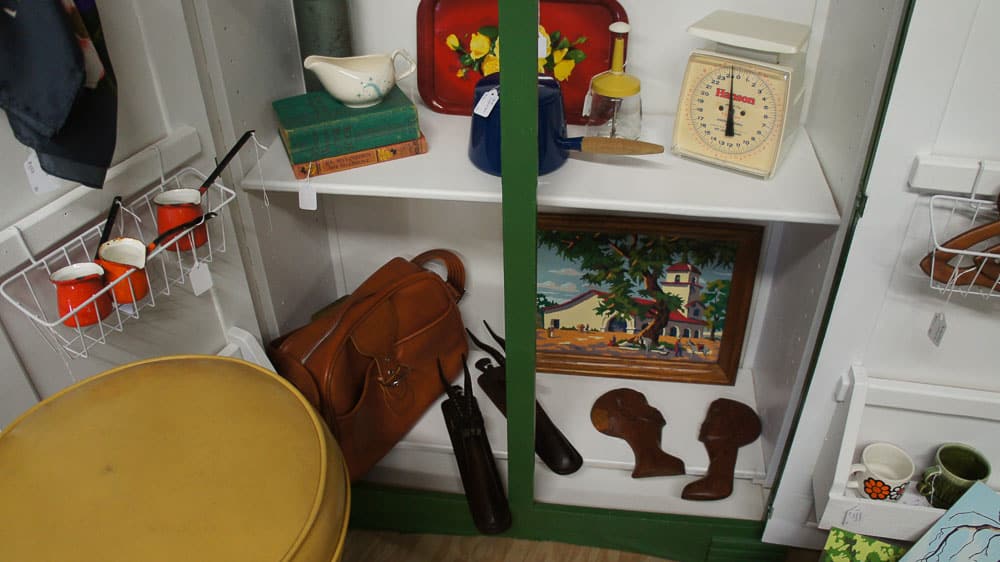 My husband thought I was crazy when I brought these chairs home. I think I proved him wrong after I recovered them because they are FAB-U-LOUS now! Also, check out that cutie pie leopard print ottoman!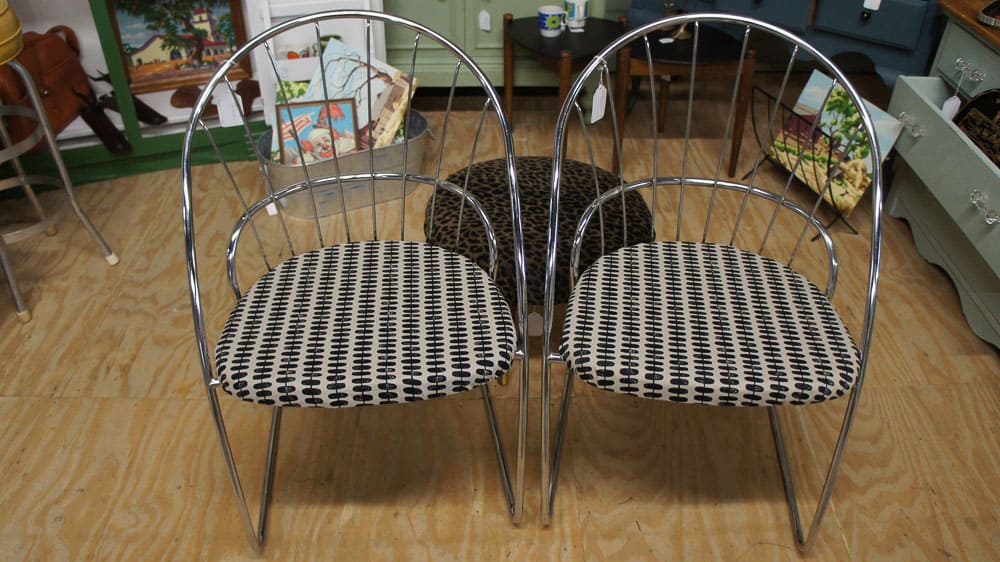 That mirror gives me all the heart eyes. And I've never seen a red velvet painting before.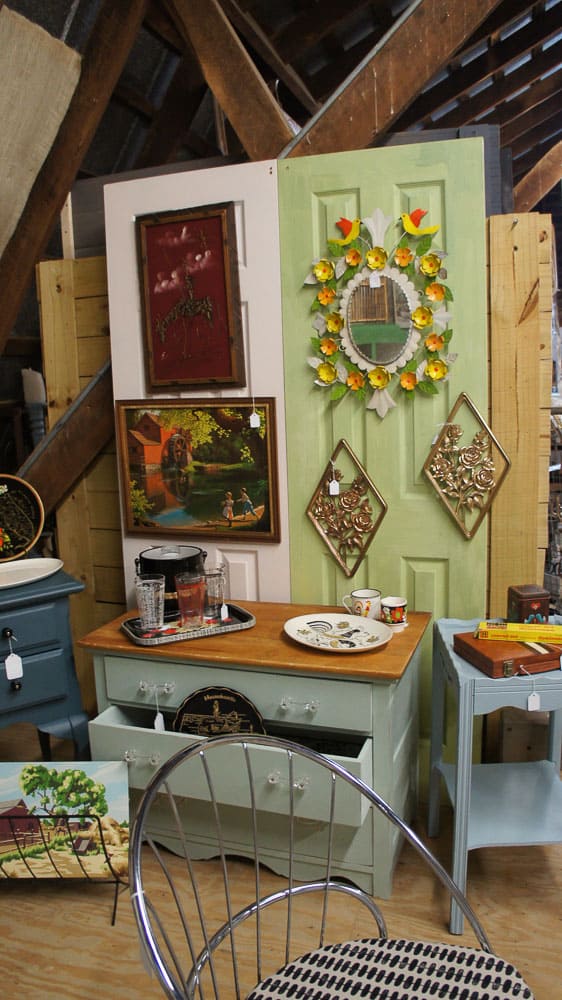 Clown haters, avert your eyes. Seriously, who doesn't love clown paint by numbers???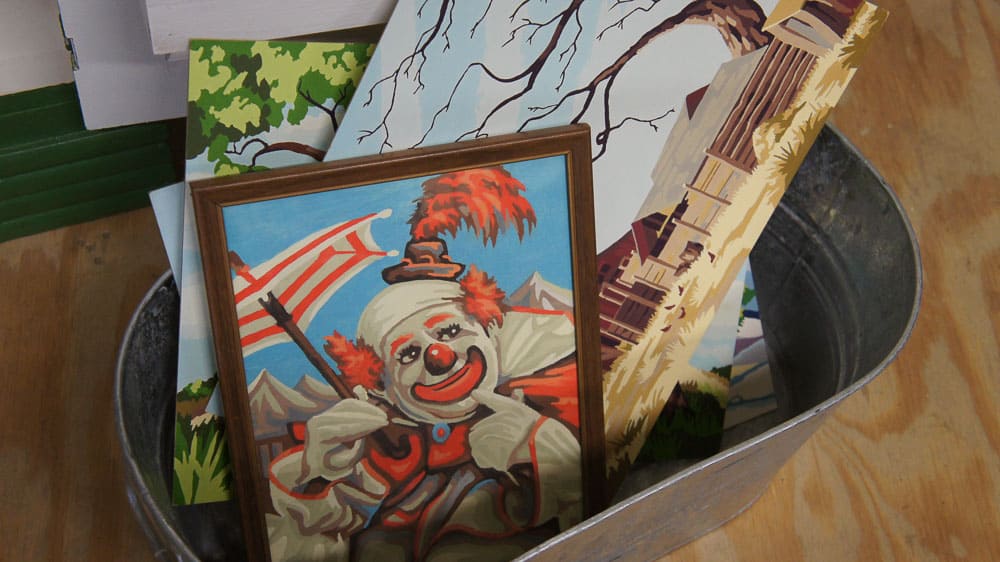 Want to see a super awkward Facebook live of my space? Check it out here. It was my first one, so I'm hoping to sound less terrified in my next one.
If you're local to the DC/MD/NOVA area, come out and say hi!
We're open every third weekend.
4051 Stanford Court
Frederick, MD 21703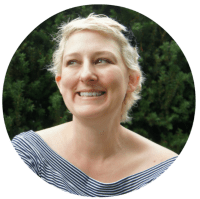 Emy is a vintage obsessed mama of 2 DIYer who loves sharing affordable solutions for common home problems. You don't need a giant budget to create a lovely home. Read more…