It's March, which means I have spring on my mind! I grew up in Texas where March really does mean spring at this time. While we're expecting snow at the end of the week, I'm dreaming of digging in the dirt and spending time working on the front yard.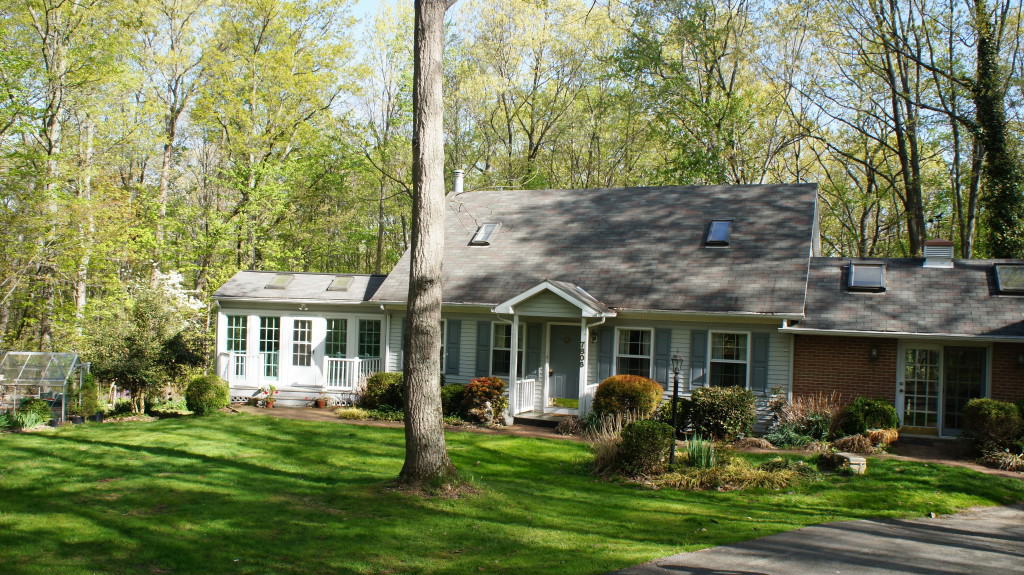 We bought our house because we immediately fell in love with the land. The forest felt magical, the gardens were awe-inspiring, the patio had amazing potential. Everywhere I looked, I saw amazing plants. There's a creek at the back of the property. There's even a wetland area that we lovingly call our swamp. It's just pretty.
In June, we will have been here for 2 years. Much at that time, I have spent working on the inside. It took forever to remove all of the wallpaper and paint walls, trim and ceilings. We're not finished, but we want to focus on the outside this year.
My husband ripped out all of the bushes in the front garden. They were overgrown and overwhelming. The water faucet was right next to a rose bush and a holly bush. Ouch! The hydrangeas, though lovely, never bloomed and blocked the electrical meter. We have a blank slate, so now it's time to make it pretty. There are about 5000 daffodils planted, but besides that, the garden beds are empty. Right now, even a layer of mulch would make it look better.
Sometimes in making improvements, you have to make stuff ugly first. Mission accomplished! It's time to make the front yard pretty again. I'll need to figure out some kind of base planting to add green year round with a layer of hostas and annuals. The grass in the front yard needs to be seeded because it's a bit thin.
I painted the front door and garage door a color based on my favorite nail polish. I love the door, but the garage doors always look dirty. I'll be repainting them, probably a dark grey. The doors look weird in blue, but I think it's because I never painted the shutters.
For the porch stoop, I want to make the porch columns chunkier. I would like to add brick pavers to the concrete stoop area to tie in with the walkway. I tried painting it, but it's already scratched and always looks dirty with puppy paw prints. Plants flanking the porch columns would look nice. The light fixture was painted gray (why???) so I want to change it out with something more farmhouse-ish. I would love to change the door to something with a window, but so far, I haven't found an affordable version of the one I want. I've seen a few vintage doors at the Restore that are close, but I don't want to sacrifice energy efficiency. The railings on the porch are not my favorite. If I can't convince my husband to just lose them all together, I might just spray them black so that they will disappear.
My front yard needs love.
For lights, I like that there are different sizes available in this style. My side doors need larger lights than my front door, which only has room for a small light. There is also a similar version that has a motion sensor, which is important to my husband.
Tall black planters with ferns would look nice flanking the porch columns. I might build my own though.
This isn't my dream door, but it's inexpensive and would let in light. I would settle for an old fashioned screen store that slams when it closes, but that's just me… I get the feeling that I'm alone in that sentiment.
I've read good reviews for this door mat from Crate & Barrel. I love the green color.
This is just a stock image of bricks, but I want to find thin pavers to go over the concrete.
Benjamin Moore Hale Navy. This isn't our current color, but I'm a fan. A nice charcoal gray might be nice as well. I'm still working on this part.
I want to build board and batten shutters for the windows. It looks pretty easy.
I can't wait to get started! Hopefully it will stay warm.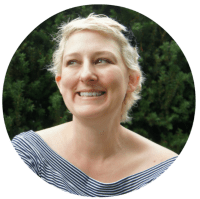 Emy is a vintage obsessed mama of 2 DIYer who loves sharing affordable solutions for common home problems. You don't need a giant budget to create a lovely home. Read more…