It's so much fun to look back at the year and see how much I have done and how much I've grown. This year has been full of learning and doing. 2016 was a year full of ups and downs and I'm definitely ready for the new year. I plan to learn and do even more!
First here are my 2016 accomplishments.
Outside
Front yard flower bed planted and mulched DONE! link
Paint shutters (possibly build new ones) Still needs to be done.
Bigger pond or water feature. NOPE
Drainage by the garage. Still needs to be done.
Organize the garage. Still needs work. It's currently mostly clean.
Stain deck. DONE! link My husband added railing since these pictures were taken, so now all of that will need to be stained.
Stain outdoor table. DONE!
Build table for deck. (Bought one instead.)
Finish treehouse. DONE! Could still use doors and window screens though… link
Turn shed into chicken house. Tore it down instead. Maybe we'll get chickens this year…
Back patio. NOPE
Inside
Kid's bathroom. DONE. link
Finish rest of basement. NOPE. But partially planned.
Wallpaper hallway. Still working on this. link
Help son organize his room. Organized, but not finished decorating yet.
Take the sunroom back from the dog. Taken back, but not fixed yet.
Craft room. Sort of. Moved craft room to a different area. link
Reupholstery projects (One done) link
Other accomplishments:
Completing 2 One Room Challenges. These challenges were so much fun and really pushed me to complete rooms and take chances.
Being a part of Dollhouse Therapy. This challenge really pushed my creativity. I had a ton of fun creating a dollhouse that my daughter now plays with.
Lots of fun building. Over the past year, I have become very comfortable with power tools and lumber.
Learning fun computer skills, even if they are really basic so far. I wanted to learn Inkscape and SketchUp and now I have a very basic knowledge of both programs.
2017 Resolutions for My Home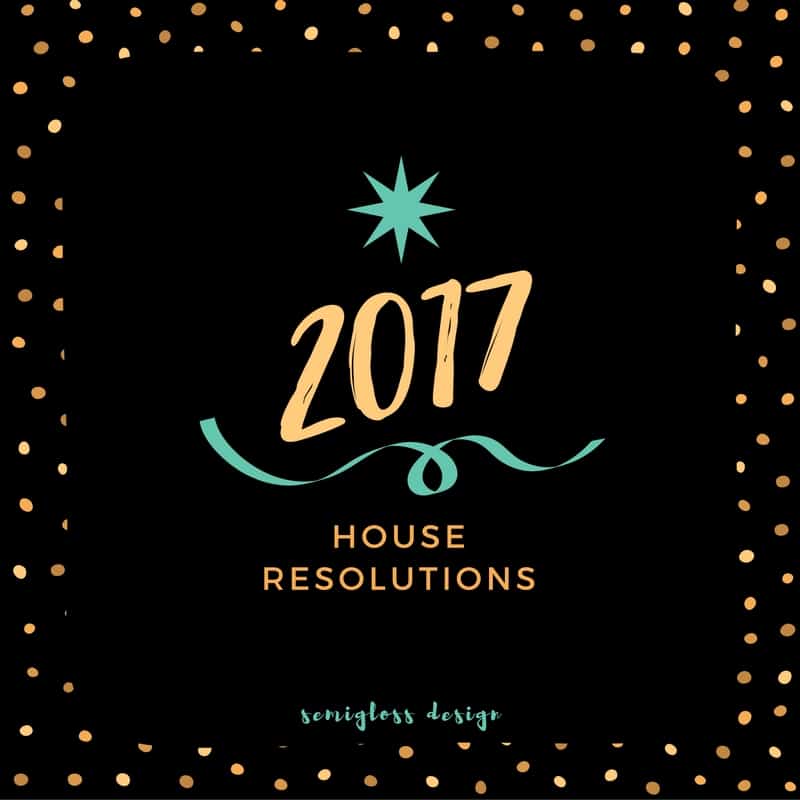 Boring stuff like new roof and hvac. It sucks how the boring updates cost the most money, but are necessary.
Finish staircase makeover. All of the ugly has been removed and it's waiting to be beautiful. There's still so much to do!!!
New front door. I want a new front door with a window because I need more light coming in my house.
Finish kitchen update. I have more stuff planned for the update now hope to spend a lot of time finishing these projects and starting a few new ones. This subject deserves it's own blog post.
Repaint main floor of my house. It will still be aqua, but a bit brighter.
Basement stairs and trim finished. I've been putting this project off because I thought it would cost too much. I found a much cheaper way to make the stairs look nice!
Finish other half of basement. I dream of having a pretty laundry room. And a room that's not a disaster.
Sunroom. The whole room needs to be repainted and we want to build a bar. This will probably be our spring ORC project.
Work on the back yard and garden. My husband tore out the old stream. Plus a year of dry weather has caused a lot of erosion in places. It needs a lot of love.
Dining room built-ins. I am dying to build a built in china cabinet in this room.
Office space. The location in our home is still TBD, depending on other factors, but we are in need of an office space.
I'll be back next week, posting more consistently. It's really hard to blog with everyone home. Have a great New Year!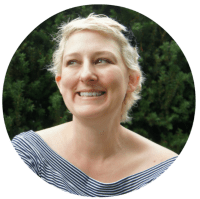 Emy is a vintage obsessed mama of 2 DIYer who loves sharing affordable solutions for common home problems. You don't need a giant budget to create a lovely home. Read more…