This is a list of all of the printable Happy Planner sticker posts that I've written.
I've been using my Happy Planner for a few years now and I love it. It's a very versatile planner that allows me to continue using it, no matter how much my planning style changes.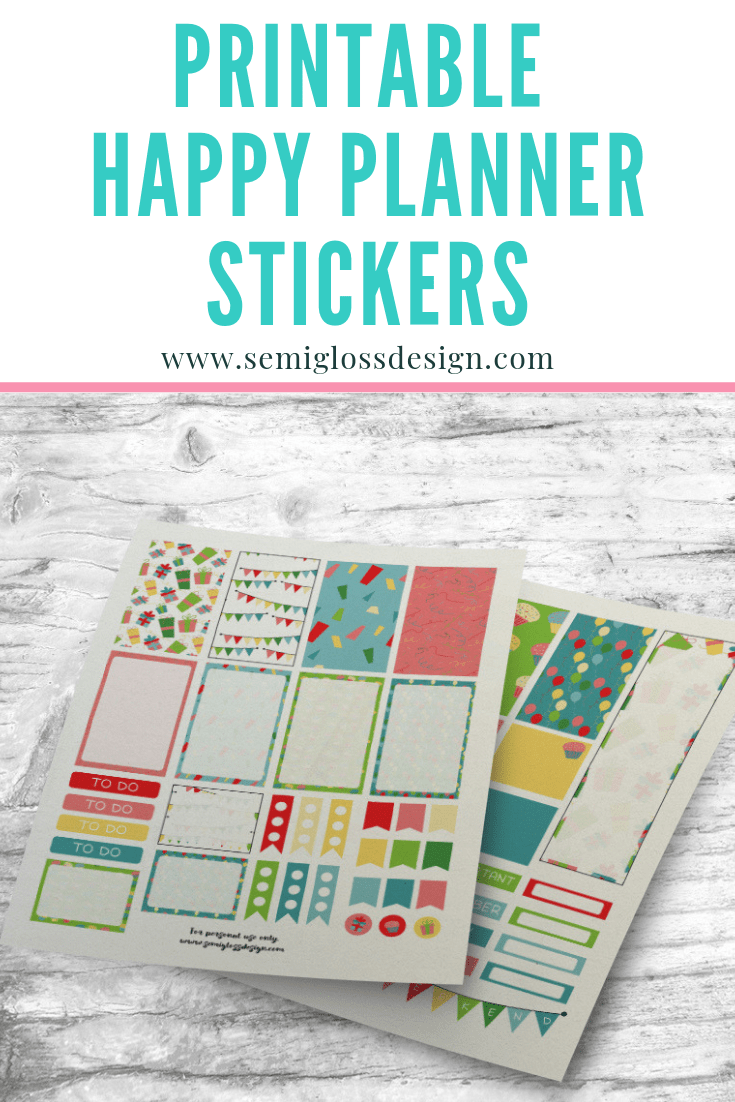 You might also like my printable planner pages. These pages use the concepts of bullet journaling, but can be printed to size to fit a Happy planner and inserted for even more planning goodness. If you're like me, you can't get enough planning.
Printable Happy Planner Stickers and Resources
These happy planner stickers are for personal use only. Please do not sell or redistribute.
Happy Planner Stickers and Resources
Happy Planner sticker printable posts and resources.