It's week 4 of the One Room Challenge and I feel like I didn't accomplish much. I spent a day having much needed fun instead of working. We were able to finish the window trim and I narrowed down fabric choices. Be sure to check out the featured designers for the One Room Challenge at Calling It Home and the other 200+ guest participants.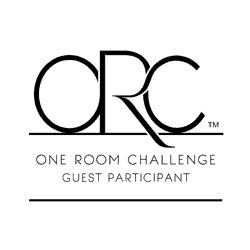 The woods surrounding the treehouse have changed a lot in 4 weeks. The trees are nice and green now. It makes working outside very pleasant. It also makes it necessary to take allergy medicines. It's worth it.
Warmer weather means lots of birds. And bees. We think a woodpecker was trying to get a carpenter bee. We have tons of woodpeckers and I normally love the holes they leave. Not this one though… I think it has to be replaced when we build stairs anyways.
We finished the walls and all of the window trim was installed and caulked. I still have a bit of touch up to do. And a ton of cleaning.
The outside window trim was also installed. It makes a huge impact in real life, but is probably a bit boring to read about. To us, it's an improvement. This is our 3rd year working on it. We still have a bit more boring stuff to so like window screens, a door, and new stairs for it.
I've started shopping and plan to do some more this weekend. I'm hoping that the flea market still has the cute set of chairs that I wanted the last time I was there. Plus, I need to hit IKEA. They have some fun solar lighting.
So far, I've bought some fun textiles from Urban Outfitters. Some will be turned into pillows, one will be a hammock cover. The shibori one is a throw blanket. The lantern is from Target and it has battery powered LED lights. The brass wall pocket will be used for kid stuff, probably stuffed animals. I really want it for myself though…. It would be so cute with plants in it.
I also bought 2 of these hooks. I'm constantly wishing the treehouse had hooks, so I think they're a great idea. And they're so cute for a kid space.
I've altered my original plans to include the fabrics that I bought. Lots of textiles will be included. Beanbags will be covered in outdoor fabric so they can stay in the treehouse. Lots of throw pillows, more than actual furniture because I envision a lot of laying around. We're a lazy bunch around here. A fold down table has been requested. I'm not sure if I'm buying the IKEA one or making one. Shelves have been requested and I want to make cloud ones because they're so cute.
Linking up: Calling it Home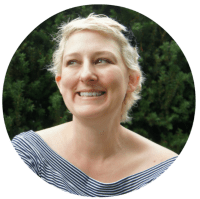 Emy is a vintage obsessed mama of 2 DIYer who loves sharing affordable solutions for common home problems. You don't need a giant budget to create a lovely home. Read more…