It's the 3rd week of the One Room Challenge. I don't have a lot to show for it. Not because I haven't been working my butt off, but because the work doesn't translate in photos. It's hard to see clear caulk or paint touch ups or very thin trim that was added to cap off the shiplap. The window was also painted, the threshold installed and the door replaced. I also figured out how to clean the hard water stains! All I can really share today are my fun shopping finds.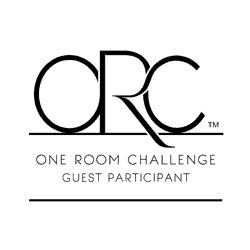 Catch up: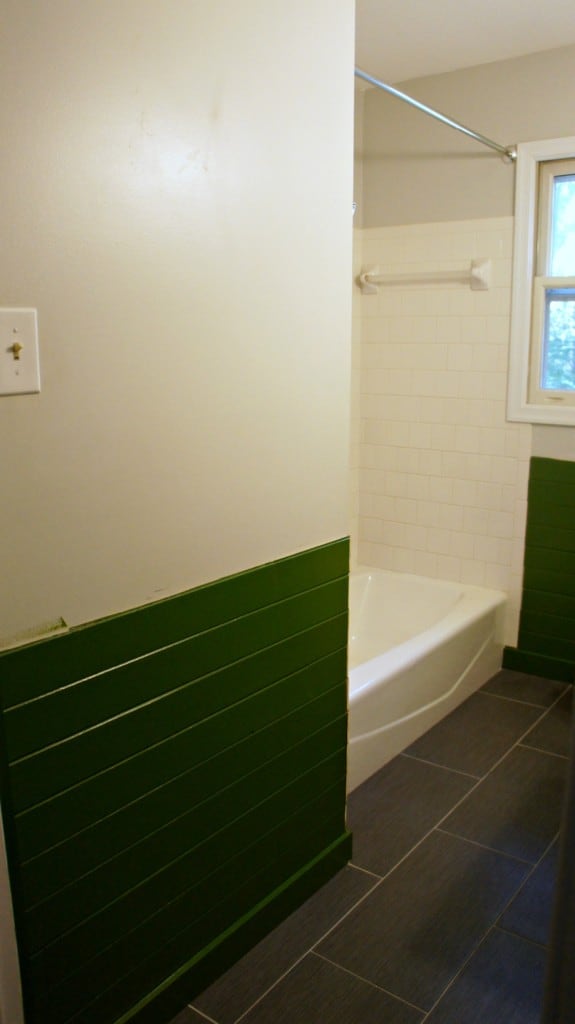 The bathroom still looks a lot like this, but with very minor changes. But it's back to being usable! It even has a door again! I've kicked the kids out of my bathroom, which makes me so happy. So does that green shiplap!
To recap, I've joined Linda in the One Room Challenge as a linking participant. My goal is to makeover my main floor bathroom into a Camp Wandawega/ Moonrise Kingdom inspired space in 6 weeks.
The shower curtain came right as I was walking out the door for the day and I'm so in love with it. It looks so good against the green shiplap. I love the details so much.
The coral stencil also came in the mail today. Sadly, I won't be able to work on it until this weekend. I'm going to use very subtle paint for it. The stencil is very large, so it should go pretty fast. Plus, it's not my first stencil!
And these lovely light switch plates will be coming home with me. Look at that bunny! He's adorable. Why aren't more companies making amazing light switch plates?
There's still so much to do:
Stencil the walls
Rehang the mirror
Rehang the hardware
Make pipe shelves (supplies bought)
Art
Style
Shopping for towels and accessories
Buy and hang bamboo blind
Be sure to check out Linda at Calling it Home, the featured designers and the other 200+ linking participants.
See behind the scenes and other fun stuff by following me on Instagram!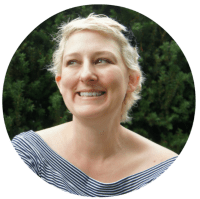 Emy is a vintage obsessed mama of 2 DIYer who loves sharing affordable solutions for common home problems. You don't need a giant budget to create a lovely home. Read more…