Today is our first day back from spring break. The weather was mostly amazing and I was able to get a ton of work done around the house. I also spent a lot of time helping a friend build built-in bookshelves in her living room. My son's room is coming along nicely. I completed most of the bed and immediately knew that the room needed a new paint color. It's been a few weeks since I picked up the paintbrush and I felt the itch. The husband vetoed black (I shouldn't have asked) so I laid out all of my paint samples and had my son choose one that he liked. He impulsively chose Behr Billiard Green, a deep lovely green with a lot of blue tones. It's exactly the color of a billiard table, but it changes as the day progresses, as all dark colors do. We're quite smitten with this paint color. It's so moody, just like the tween boy who lives there. 😉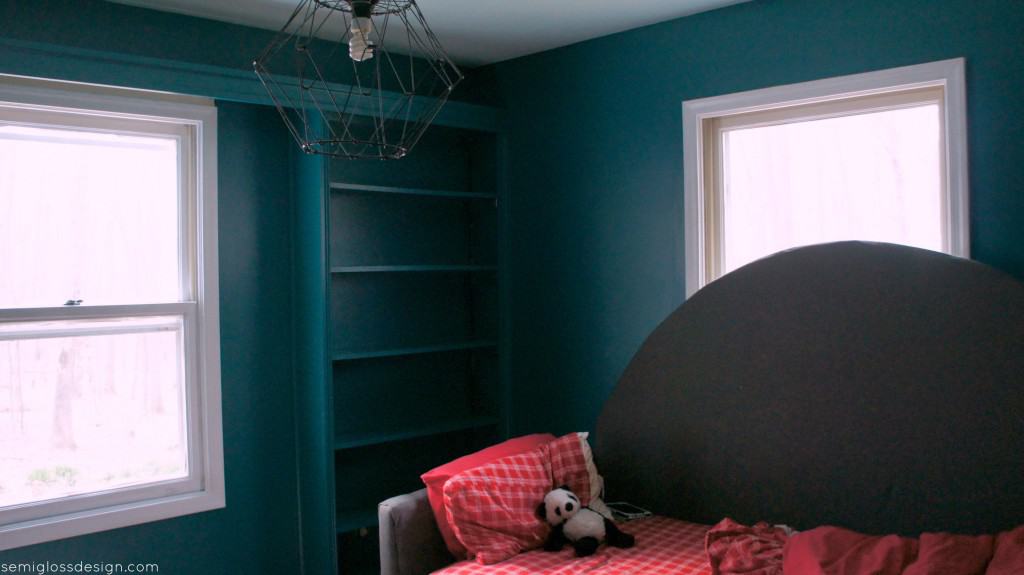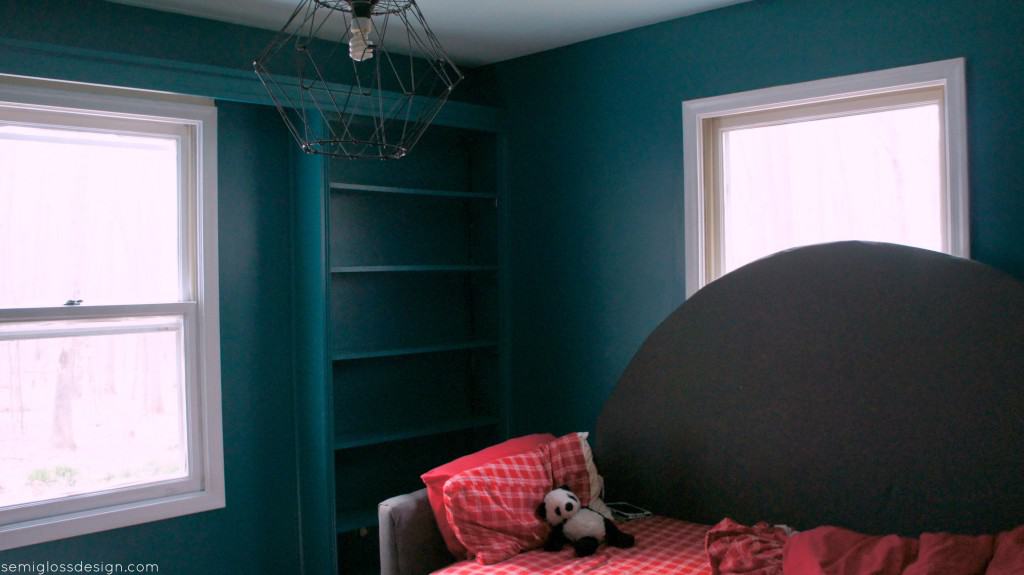 The bookcases were a bear to paint. I finally finished them up yesterday morning. Thank goodness for podcasts and audiobooks. I painted them the same color as the wall, because they are not very well made. The new paint color hides the ugly.
There's still a few spots to touch up and I need to replace the electrical outlet covers still.
This picture, though blurry, shows the color pretty well. One day, when this room is my office, it will look great with leopard print and chartreuse. I'll post about the bed soon. It's a whole lot of "what not to do".
Still to do:
Organize books and collections
Finish the last 5% of the bed
Build a desk
Figure out a desk chair
Replace lighting with lights that actually make a difference
Bedding (I think I have this figured out now.)
I'll be glad to replace all of his stuff in his room. My living room looks like an episode of Hoarders.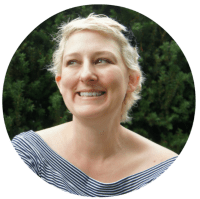 Emy is a vintage obsessed mama of 2 DIYer who loves sharing affordable solutions for common home problems. You don't need a giant budget to create a lovely home. Read more…