Every year, I like to write a post about what I hope to accomplish in my home. It's fun to look back and see what I've done or completely ignored each year. My house feels closer to being "done" than ever before, but unfortunately, that just leaves all of the really big projects.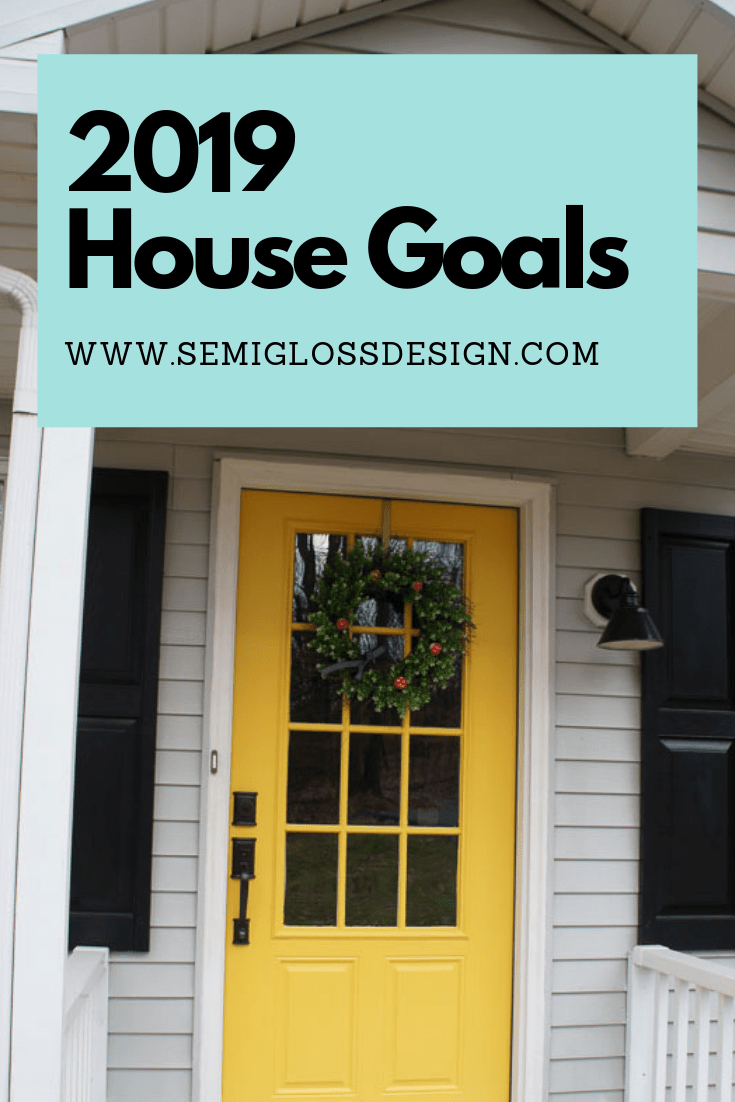 A Look Back at 2018
My Goals:
Office space. I reworked my space in January and again over the summer to make it more of a living room space plus office. The results are better, but I'm still looking forward to my own space soon. 2020, maybe?
Kitchen Finished. We finished our kitchen in May for the One Room Challenge. The space is much happier. No more mauve countertops. Full disclosure, the pantry is still not 100% finished. I think I figured out how to add a door to it though and make it work better.
Family Room. This room was totally neglected and is used as storage. It's an awkward room that is bisected by doorways and way too narrow to be useful. Will I ever figure out how to make it nice? Who knows.
Backyard Area by Patio. Hubby worked his butt off in this area, but it still needs work. Outside spaces completely overwhelm me because they seem so big. Also, paint is my go to and there's nothing to paint out there…
Basement Stairs. I don't know that I even thought about them last year, besides being grossed out by them every time I use them.
Other Accomplishments
Dining Room Makeover. For the Fall One Room Challenge, I gave my dining room a makeover, switching out the table and chairs, adding a rug and more storage. I love how big it feels now.
Lots of furniture makeovers. I've painted so much furniture this year!
2019 Goals:
Leftover from 2018
Basement Stairs. I'm starting this project in February and I'm so excited about it. We removed the poodle carpet when we first moved in and have been putting up with gross, construction grade stairs with huge gaps in them. This year, I look forward to making them pretty.
Backyard patio and pond. This is hubby's domain, although I enjoy the space a lot. His goals are pretty ambitious and they only keep growing. The entire space probably won't be completed this year, but he's looking forward to working on it in the spring.
New Goals
Making my home feel brighter. I'm starting on this project at the end of January and I cannot wait. Let's just say that it's going involve something totally new for me. And as usual, the family isn't very excited about my plans, but will come around when it's finished.
Organizing spaces. I'm feeling the need to go through everything and get rid of a ton of stuff. This is partly because I shop a lot for my vintage booth, but also because it's been a while. It's probably just that time of year and the fact that I've been binging "Tidying Up with Marie Kondo."
Boring stuff like water softener and HVAC. These updates are boring, but necessary. Our water softener currently makes a sound like a fog horn, so I'm pretty sure it's broken. And it would be nice to not have to wear 2 layers of clothing and still freeze inside my house.
Finish the basement? I have my fingers crossed on this. It's a huge project and will likely take close to a year, if not more to complete it.
More furniture makeovers and DIY decor projects. I've already started a few fun furniture projects this year. And I love making smaller DIY decor projects, so I'm planning for a lot more.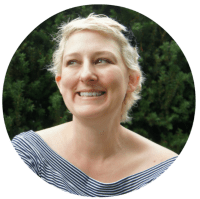 Emy is a vintage obsessed mama of 2 DIYer who loves sharing affordable solutions for common home problems. You don't need a giant budget to create a lovely home. Read more…