The Dollhouse Therapy Challenge plans for June will be posted next Tuesday instead of today. Stay tuned! Today, I'll write a bit more about the plans for adding kitchen organization. I feel like I should insert evil laughs here. My kitchen plans are coming together finally and I'm super excited about what I have in mind.
In adding storage to the kitchen, there are a ton of areas that need to be touched up. To me, that's just an excuse to paint the kitchen a different color. I don't know about you, but I relish that kind of chance. I'm pretty sure the remaining paint is probably gross, or I won't have enough. But the main reason is that I've never loved the color. I tried to make the walls a neutral color and neutrals just don't thrill me. They're currently painted Benjamin Moore Wickham Grey, which is a fantastic color. But not in my house. It feels cold and sterile. Besides everybody knows that Wickham was awful. I need a Darcy color. Or Lizzie. What color would that be? Probably something by Farrow and Ball.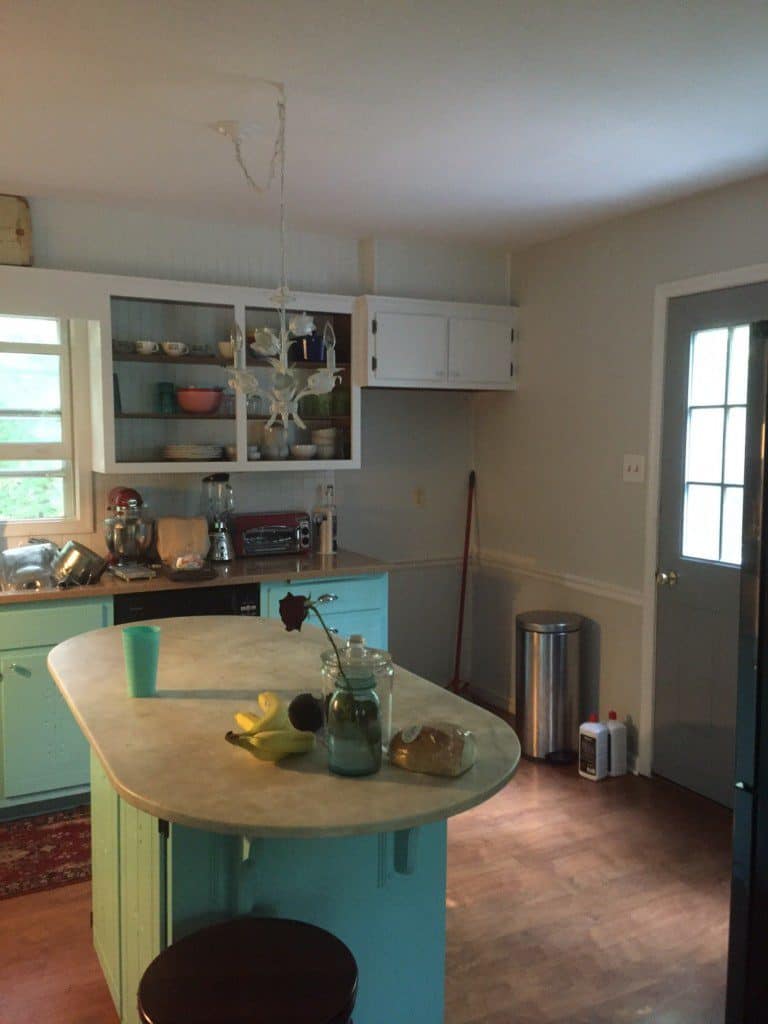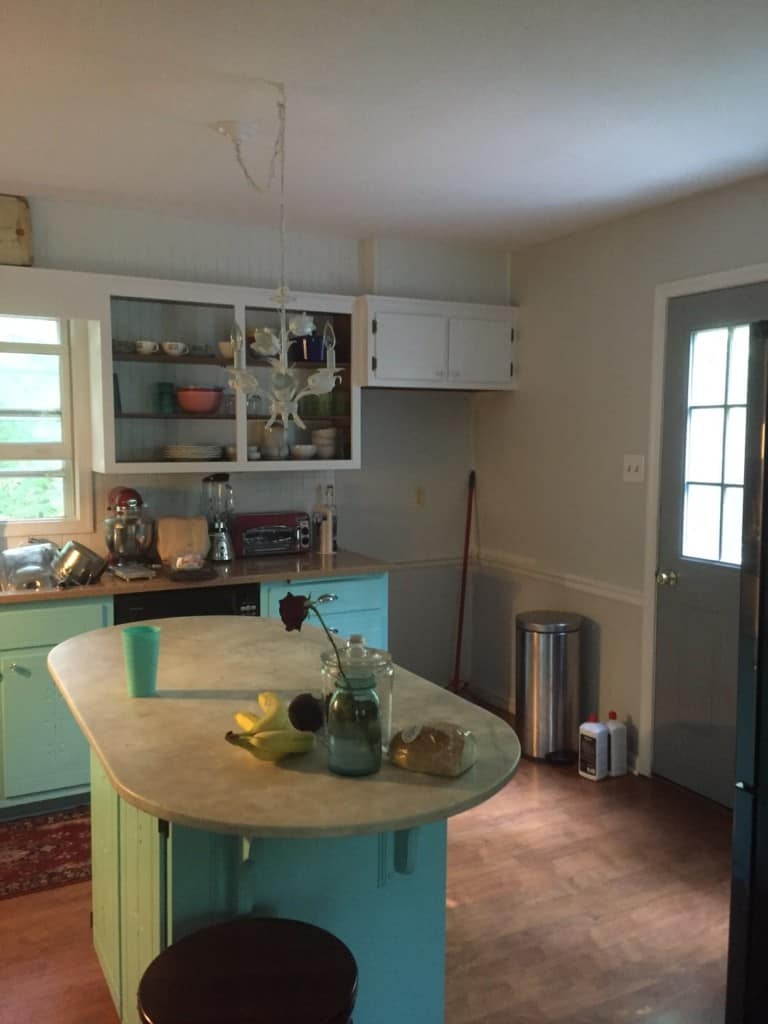 Anywho… The plan is coming together. I considered wallpaper and I considered paint treatments. The answer finally came to me. This is why I'm waiting to repaint the sunroom. The answer will come to me for that too. Usually at 4:30 am. Who needs sleep when you have important design questions that need answering?
My new kitchen plans go better with how I want the house to *feel.* Less retro diner, more country farmhouse-ish.
Some details of the kitchen plans may change. One thing has already been vetoed. Which is why it's better to ask forgiveness than permission… #lifetip #don'tquoteme #notresponsibleformaritalproblems
Kitchen Plans
I love our open shelves and would love to go all the way with them, removing the entire cabinets and putting in shelves. It would make the room look much larger. Wood shelves would add warmth. Not sure that this will actually happen, but I love the idea of it so much.
Everyone has chalkboard walls, but I want green chalkboard walls, just like old schools used to have. Normally my kids are very anti-anything school like (no lockers allowed), but schools don't have chalkboards anymore. I love the matte green color. The green will go on the wall with the door.
I already have the tulip chandelier, but mine has 3 lights.
I'm toying with the idea of adding vintage maps as art. Especially if painting the cabinets fall through… (Husband asked me not to.)
We have a red kitchenaid mixer which seems silly to add in the picture, but is representative of accent colors.
I want to paint our cabinets gray. A nice dark gray. But like I said, husband loves the aqua color right now… Yet, I'm looking at chalk and mineral paints anyways. I'm out of the aqua paint and I will need paint for the cabinets that I'm building.
We have lots of pretty aqua and green glassware. It feel important to include a representation of them.
And my favorite part. Painting the tile backsplash in a gingham pattern. It's currently small square tiles that I painted. It needs to be touched up anyways and I love the idea of painting them in a gingham pattern. My original idea was stripes, but I love this idea more!!! Replacing them for real seems so messy.
As you may have noticed, I choose to ignore our current countertops. It works well. They're really nice quality, but I hate the color so much. I hate the sink more, but that's another story. The island is honed marble which is my favorite thing ever. I could write love poems about how much I love it. It gets such a bad reputation, but it just gets better with age.
It's possible that some of the painting will occur today, so no time for vetoing! He'll love it eventually!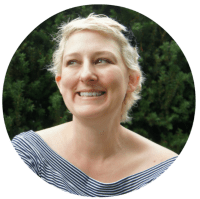 Emy is a vintage obsessed mama of 2 DIYer who loves sharing affordable solutions for common home problems. You don't need a giant budget to create a lovely home. Read more…